I attended the first KC/BB (Kansas City Blogger Brunch) with a few of my blogger pals. Ladies-who-brunch sort of screams midi skirts and a cardigan, but it was a chilly morning in KC so I opted for skinny dark denim and tall boots. To bring in the spring, I grabbed a floaty mint tee and layered on some serious statement jewelry.
I layered the super huge Courtney bib from BaubleBar under a neon orange + mint statement necklace. A little over the top, for sure, so I chose a solid-colored tee and didn't wear competing statement earrings. A quick bracelet stack to add some more color:  a neon orange leather wrap bracelet from Gorjana + a gold bangle.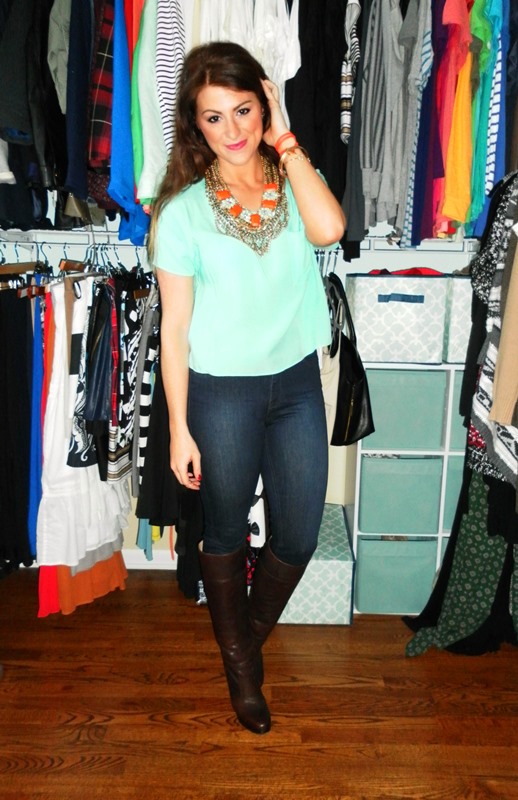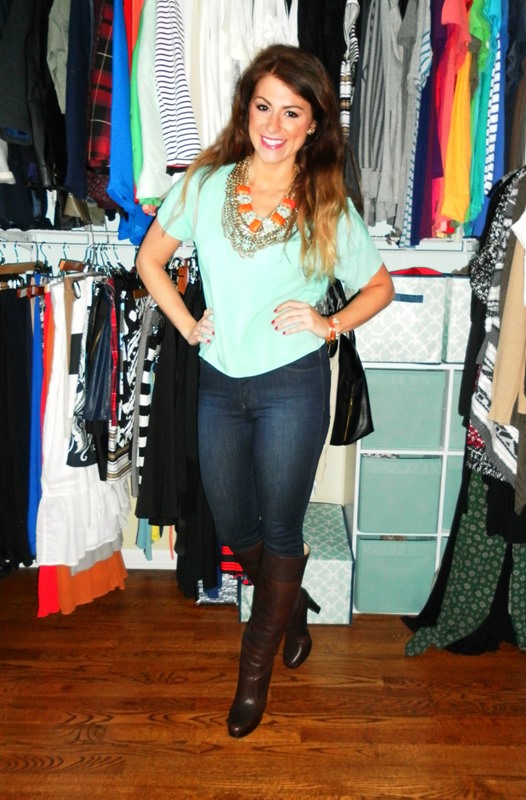 It was a lovely event, complete with mimosas (bless!) and super cute gift bags. The Mail Chimp monkey hat was a hit with me, as you can see below.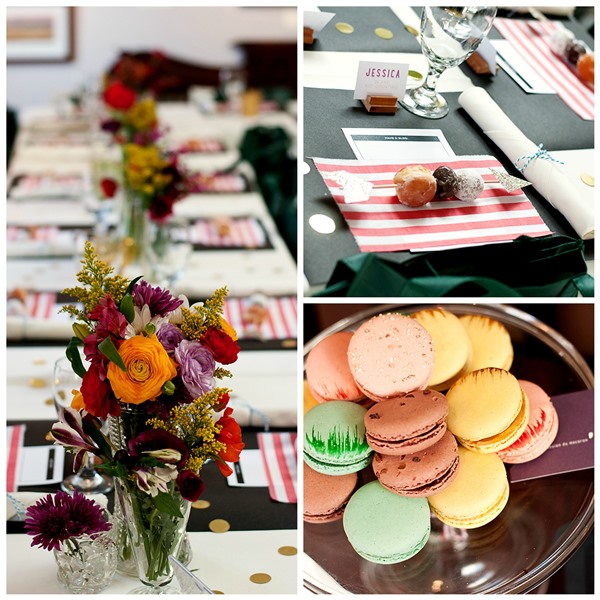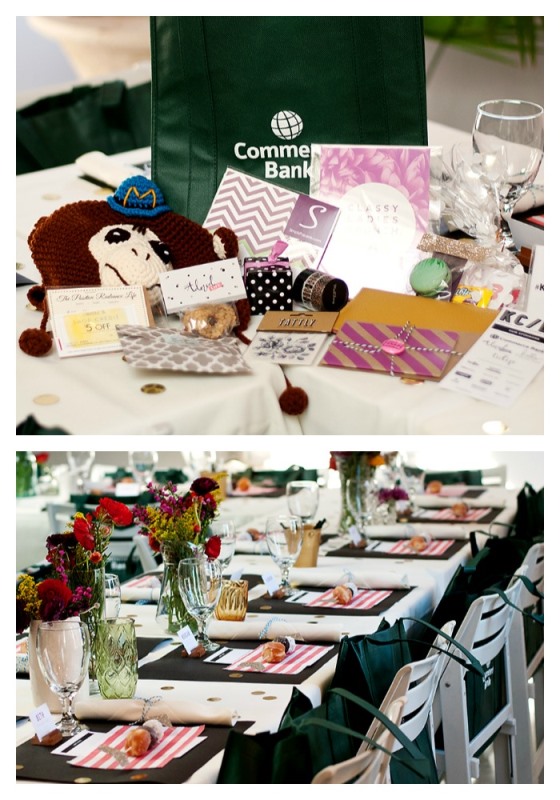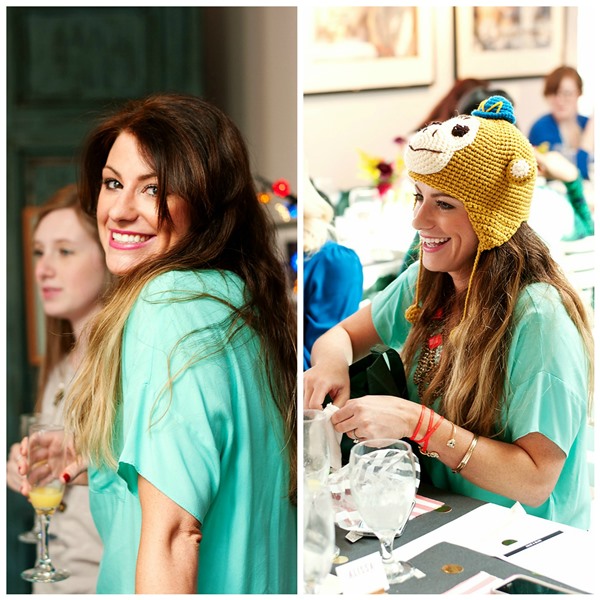 Images courtesy of Alissa at The Adored Life.
I met some new friends and we swore an oath to meet up soon for Bloody Mary's (PS- I'm holding all of you to this). Including my KCFW friend Jess from 26 & Not Counting, I had the pleasure of brunching with Shanley from Eat it Kansas City, Danielle from Framed Frosting, and Jen from Defining My Happy. A great way to spend a bright early spring morning in KC, for sure.
If you follow me on IG, you may have seen a flurry of macaron shots and place setting pics. The decor was too cute not to document.
A massive thank you to Alissa from The Adored Life, Jennifer from Hello Cheeseburger, and Robin from Tulip Boutique for throwing such a killer brunch.
Have you entered my fragrance experience giveaway with Commodity Goods? Read about it + enter now!
Linking up today with Vodka Infused Lemonade, All Things Pretty, The Adored Life + Style Honestly, The Pleated Poppy, Stylin in St. Louis, Glitz and Gold, Perfectly Coutured, Walking in Memphis in High Heels, VMG206, Midwest Bloggers, and Style Elixir.