Happy May Day!
On Tuesday, I debuted a cute little pair of boyfriend shorts. Wearing 'em again in today's post because a) they're that good and b) I get a little obsessed. It's fine; the cost-per-wear goes down and my Dad thinks I'm making "responsible fashion choices."
Lightweight sweaters are a go-to for me, especially in the early spring when days are still fairly cool. These will carry you through the summer, when you can toss one in your bag to throw on over a tank top when the sun sets. Something three-quarter length and neon feels fresh, like this sweater from JCrew Factory. Add in a pair of coral wedges, a pastel bracelet stack, and the BaubleBar signature necklace (another obsession), and I'm out the door for the weekend.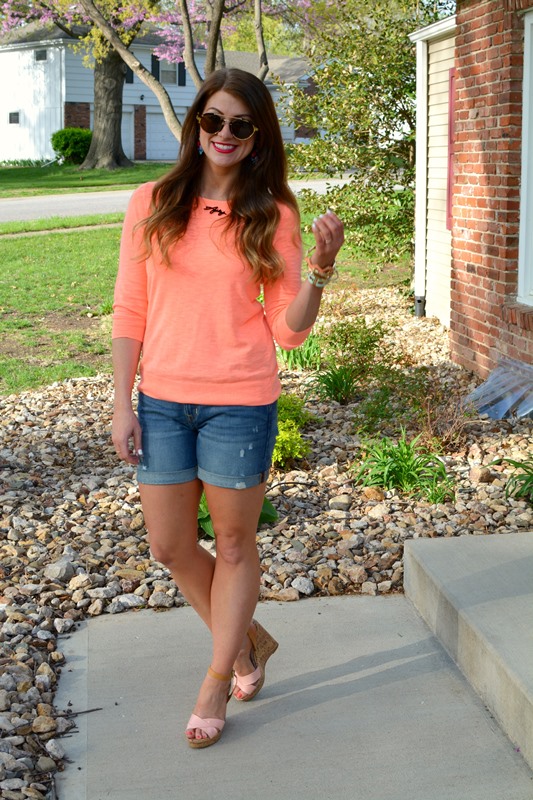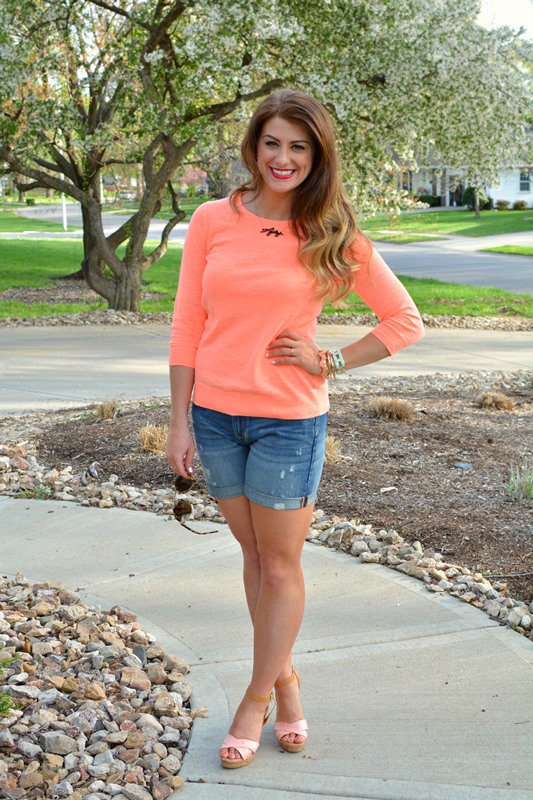 The weekend is nigh… Thank the gods! I'm helping throw my best friend a baby shower on Saturday (oy, when did we all get old enough to start procreating in completely non-Teen-Mom-type situations?) and then am going to attempt to get out in the gardens and do some mulching. Happy weekend!
Linking up today with Vodka Infused Lemonade, Stylin in St. Louis, Perfectly Coutured + Everyday Fashion & Finance, Walking in Memphis in High Heels, VMG206, Midwest Bloggers, and Style Elixir.