Bringing a summery lace top into fall with a suede jacket.
Seasons don't just change overnight, especially here in the midwest. We're subject to weeks and weeks of weird, in-between weather that makes daily outfitting challenging. While you may want to pack away those summer pieces and commit to a cable knit-only closet, you just can't. Not yet. The answer is to blend summer and fall into single outfits until the weather fully transitions.
The quick and easy way to do this? Grab a summery top– like this lace blouse from Zara– and throw some fall-friendly suede over the top. One of my go-to's is this Missguided suede jacket. It's light enough that warm fall afternoons don't mean a sweat-fest, but still a substantial enough layer to keep the morning/evening chills at bay. Also, it has a distinct fall feel to it. When worn over the white lace blouse, the look dances between seasons (just like the weather). Destroyed denim provides a cool factor and additional ventilation, while suede booties tie in the suede up top.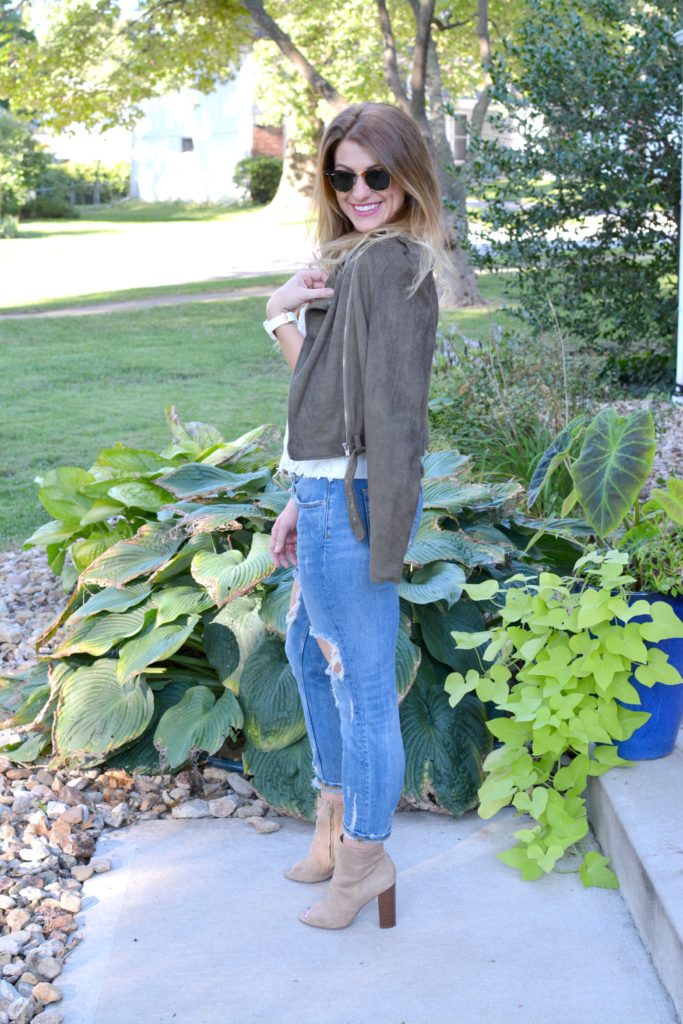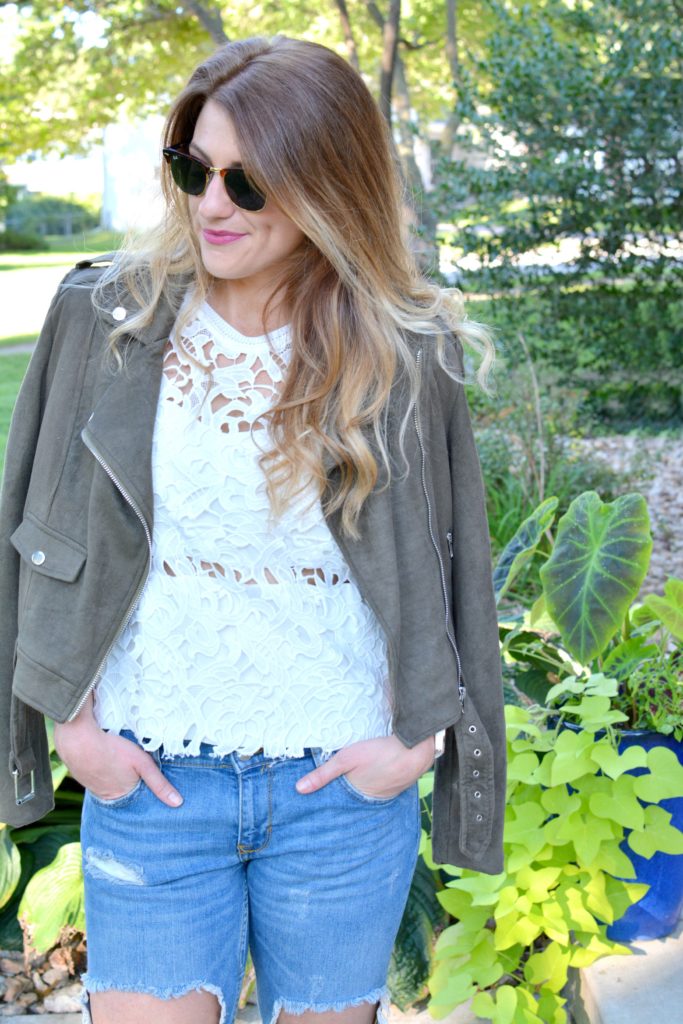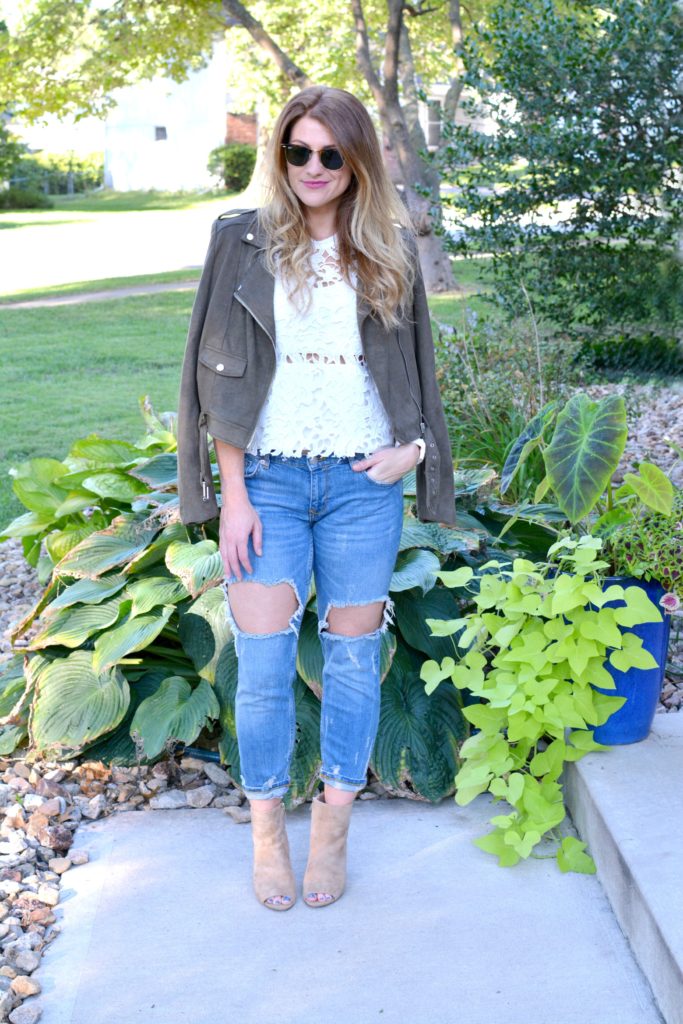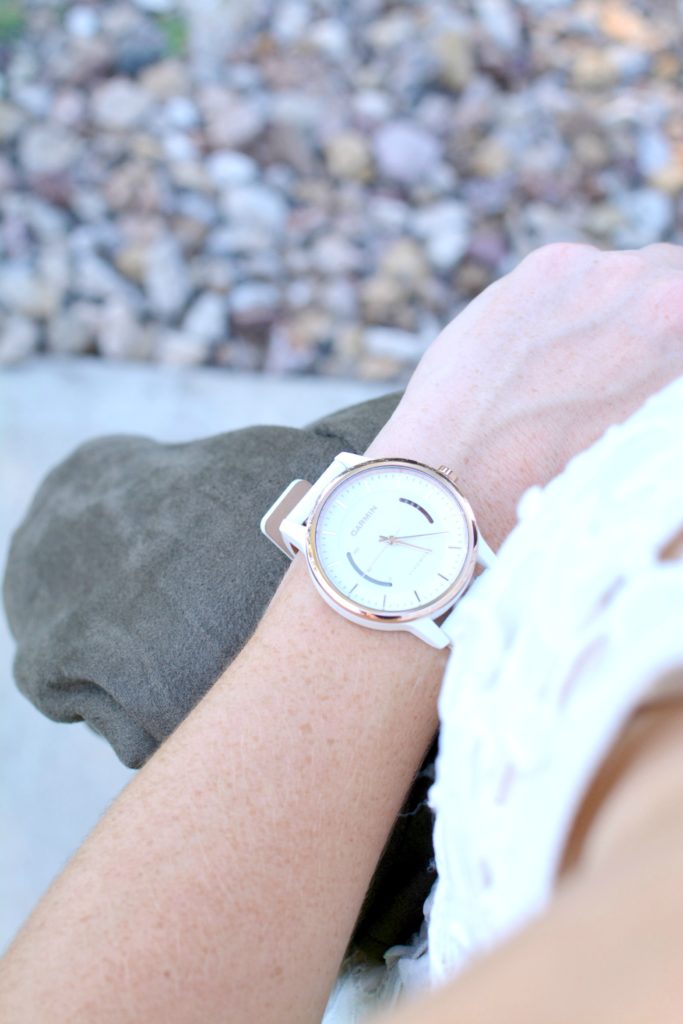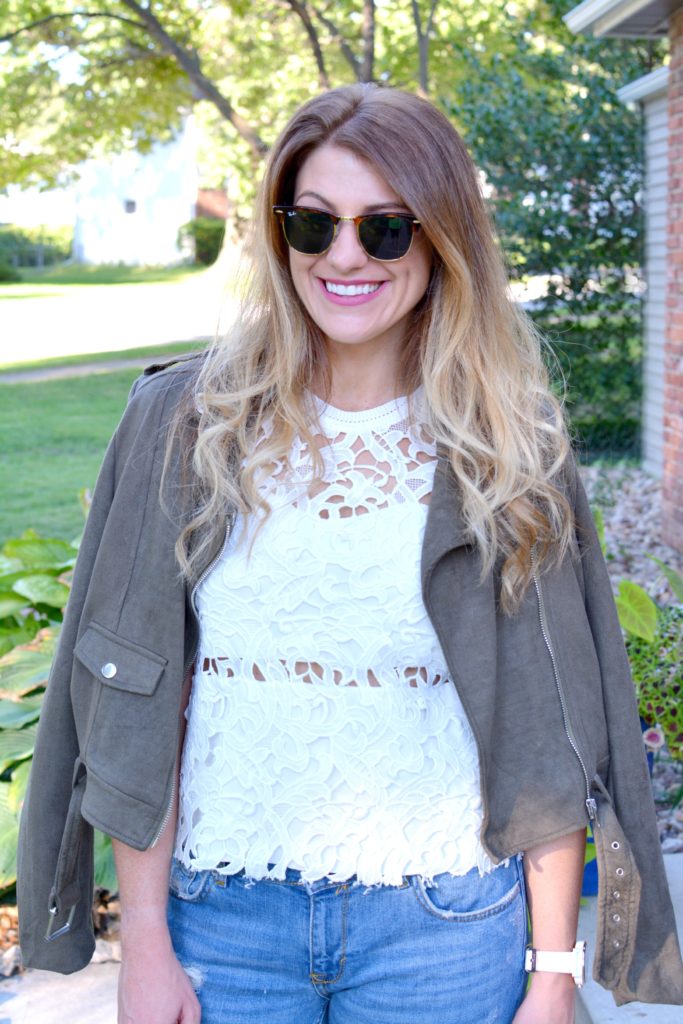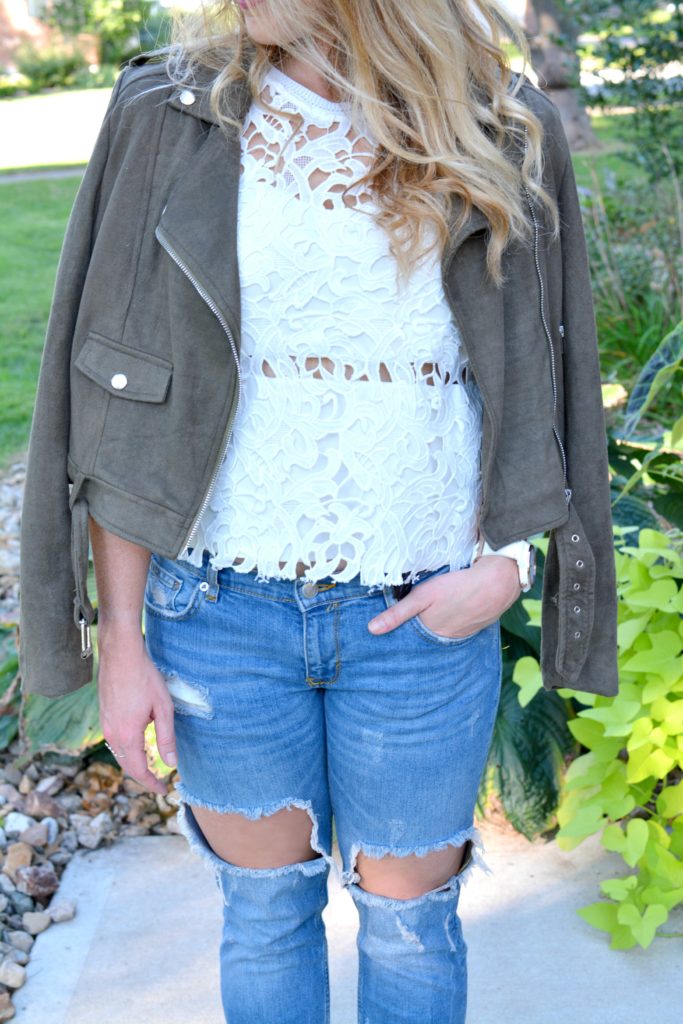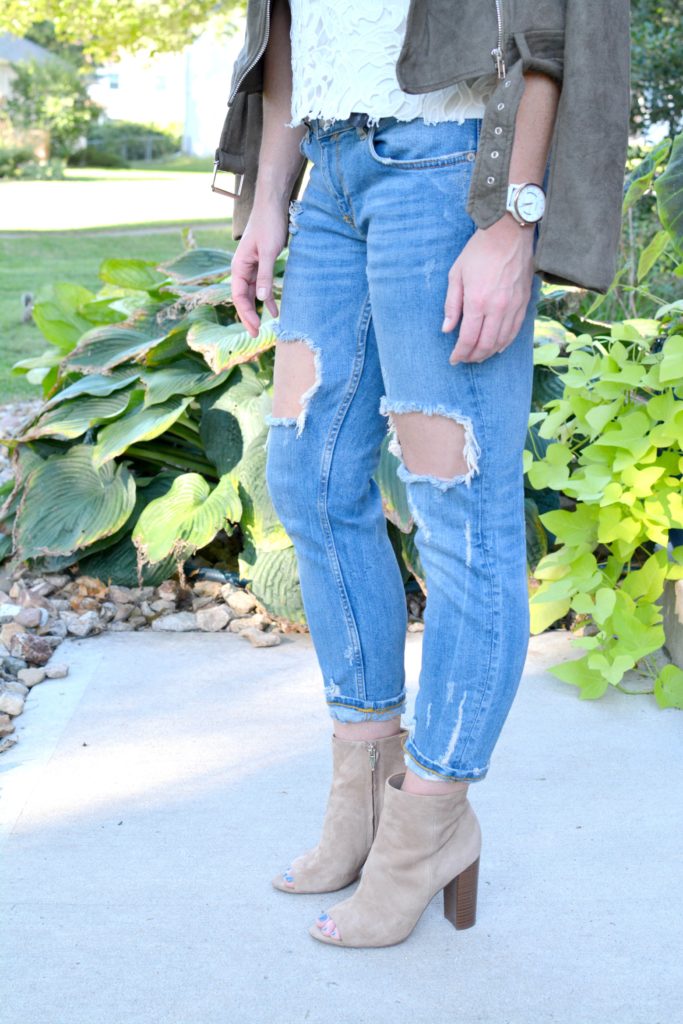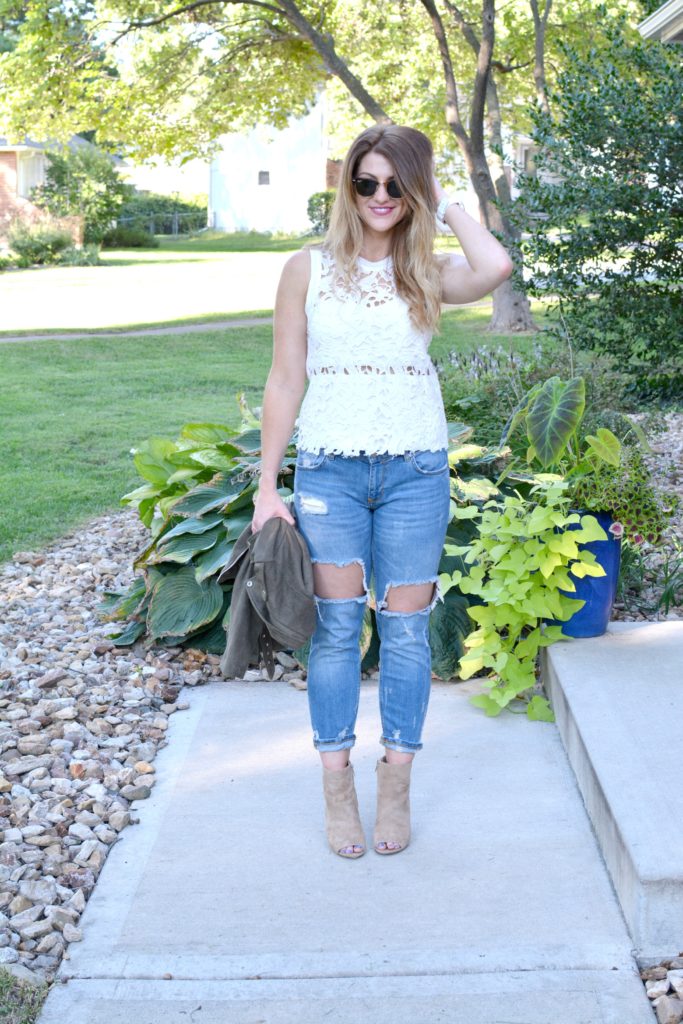 Shop the look:

Did you spot my Garmin vivomove in the look above? I know it looks slick (it's prettier in person if you can believe it), but it's also perfect for easy activity tracking. This white + rose gold number tracks my steps and monitors my sleep while still scoring major style points. Read more about it in this post and shop for your own right here. (It comes in several color options!)
This is the first look in a series I'm doing with nine other blogger babes; we're tackling fall trends + outfitting tips each week to give you some ideas of what to wear now. We've dubbed it the Ten Take on Fall; hop around and see how my pals are sorting through styling summer pieces in fall-friendly ways.
Linking up with Beauty By Miss L, Style Elixir, Elegantly Dressed and Stylish, Her Heartland Soul, Walking in Memphis in High Heels + The Fashion Canvas, I Do DeClaire, Two Peas in a Blog, Garay Treasures, Style Nudge, Myriad Musings, Shopping My Closet, Posh Classy Mom, Sydney Fashion Hunter, Get Your Pretty On, Rosy Outlook + Seeking Sunshine, Pumps and Push Ups, and The Pleated Poppy.