After going pretty casual on Friday, I wanted to swing things to the formal side for KCFW Saturday night but still wanted a tough vibe. What's a girl to do? Wear her version of a men's tux, that's what. I grabbed elements already in my closet: a fitted white dress shirt, black dress pants, classic + super sexy Louboutin pumps. and then shopped ASOS for a men's bow tie. I left it untied and the shirt unbuttoned to femme up the outfit, and chose a faux leather fringe jacket (rather than a blazer) to add some attitude. (And to avoid looking too much like a waiter in a fancy restaurant.) Voila!
My Saturday night recap is below; scroll to see it!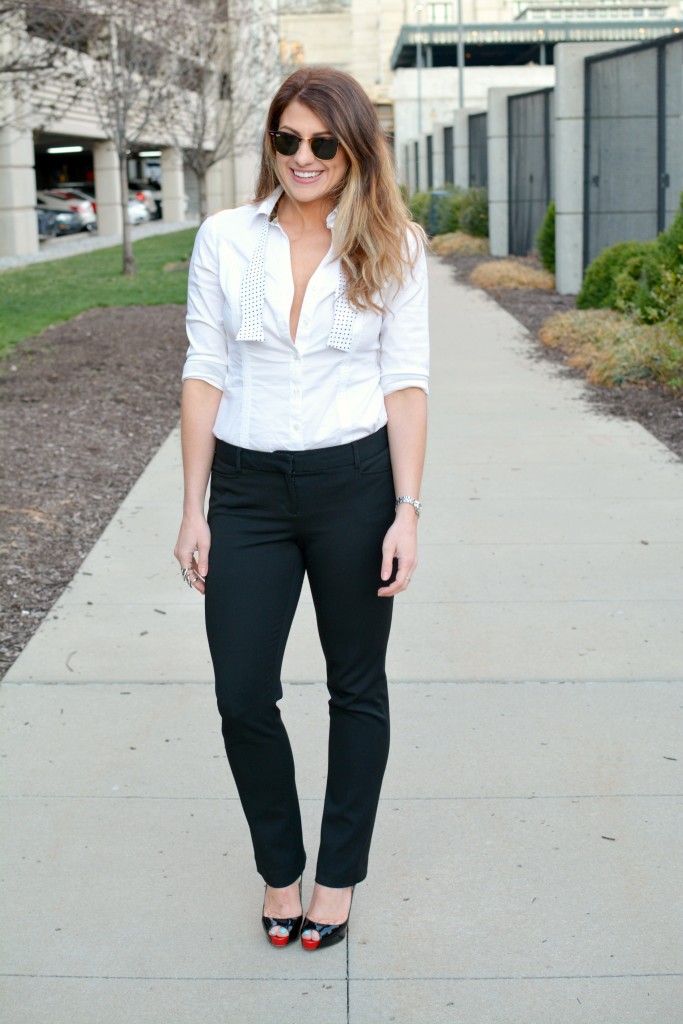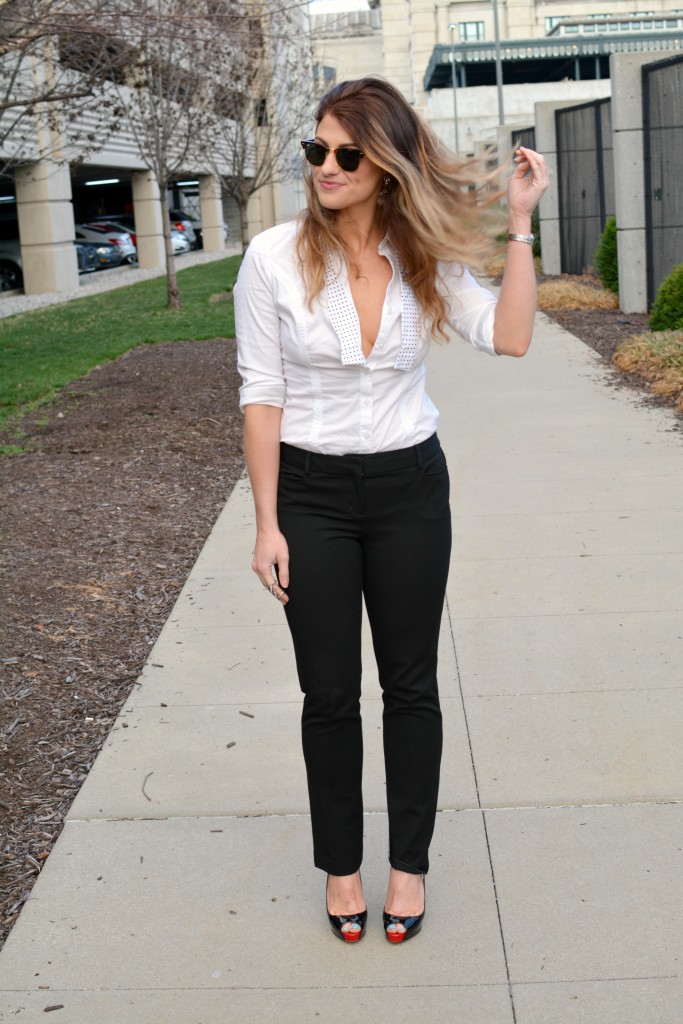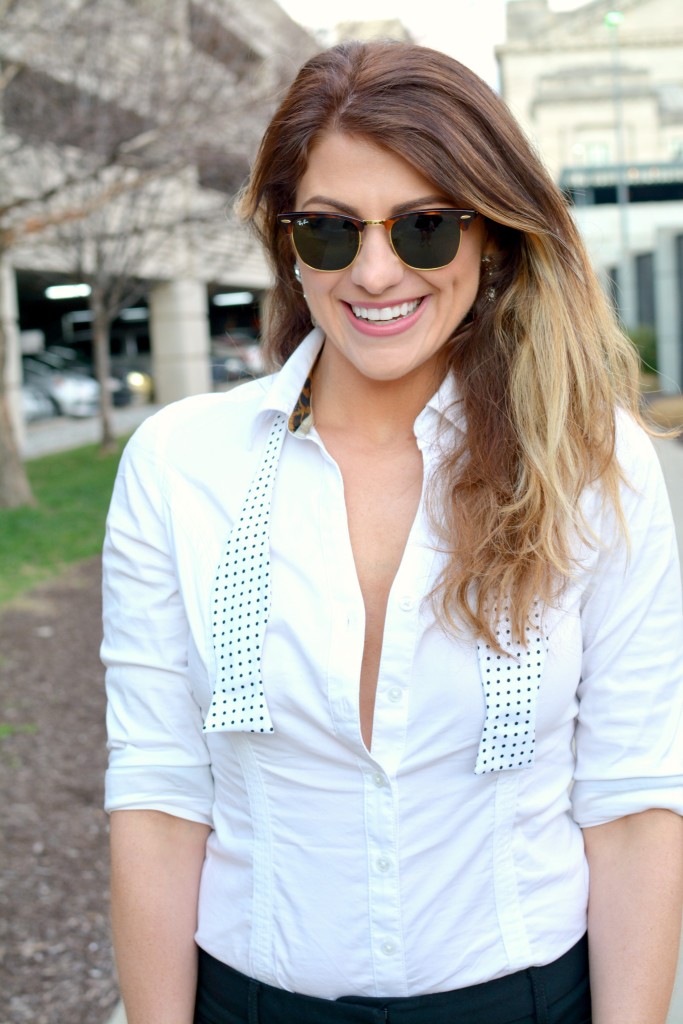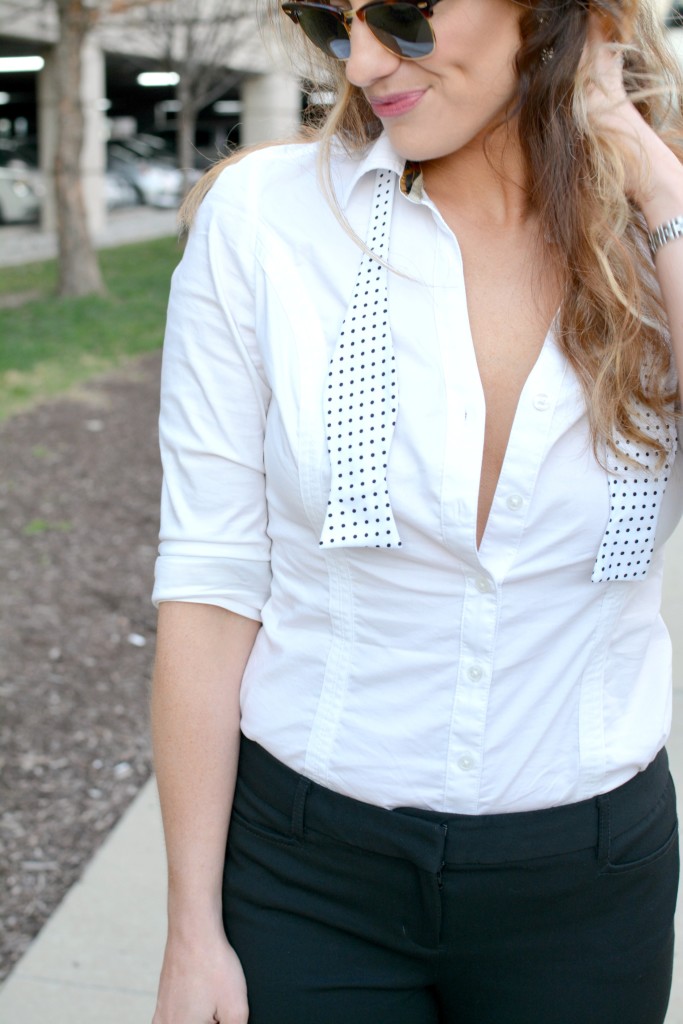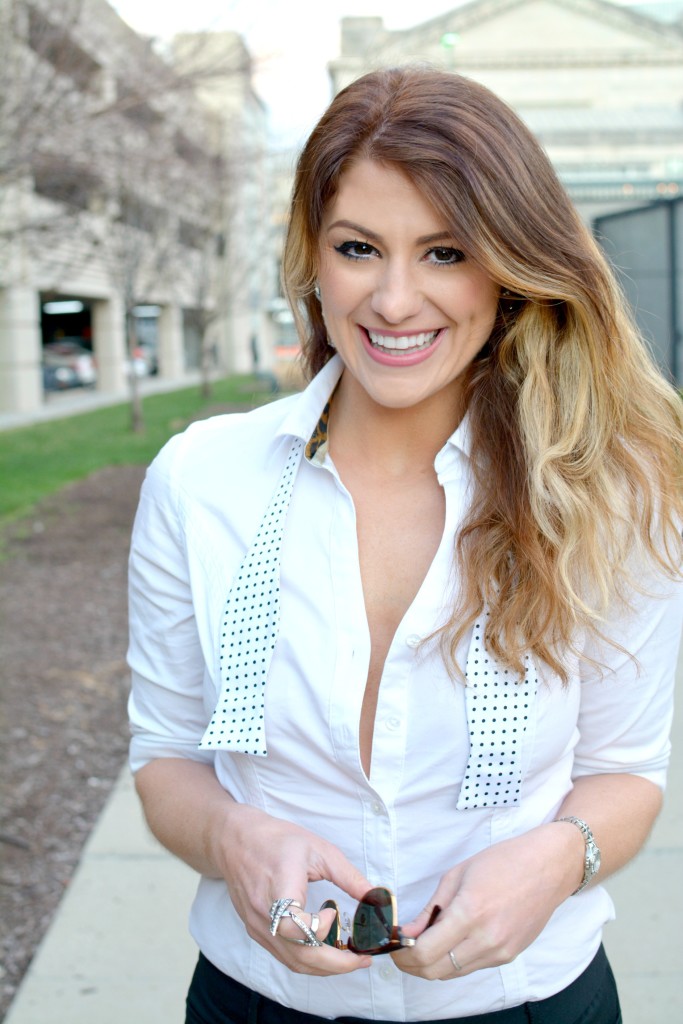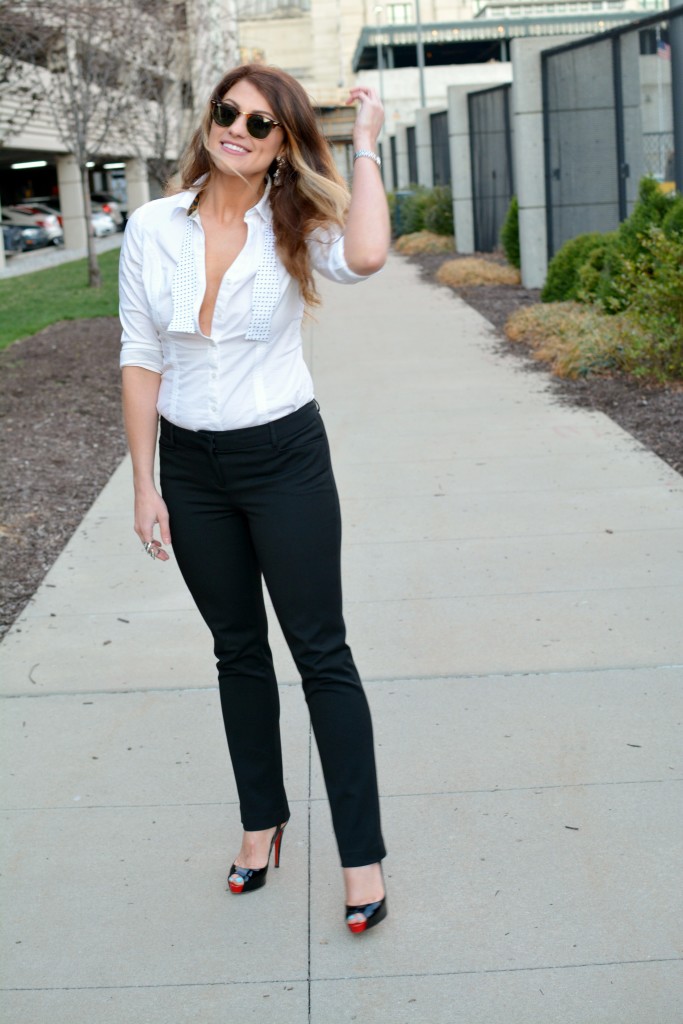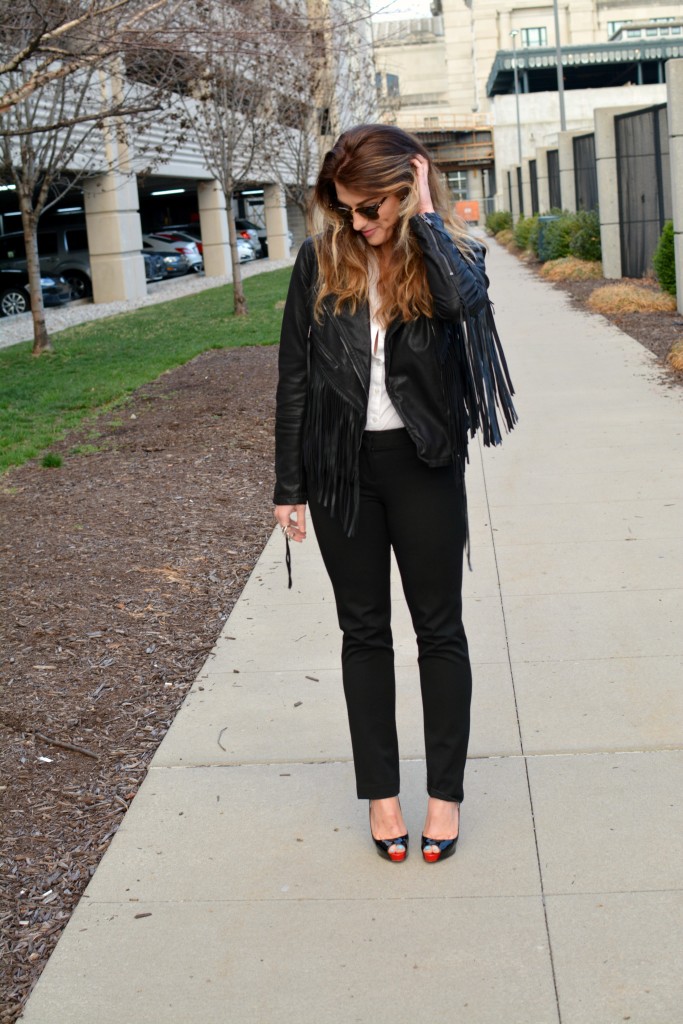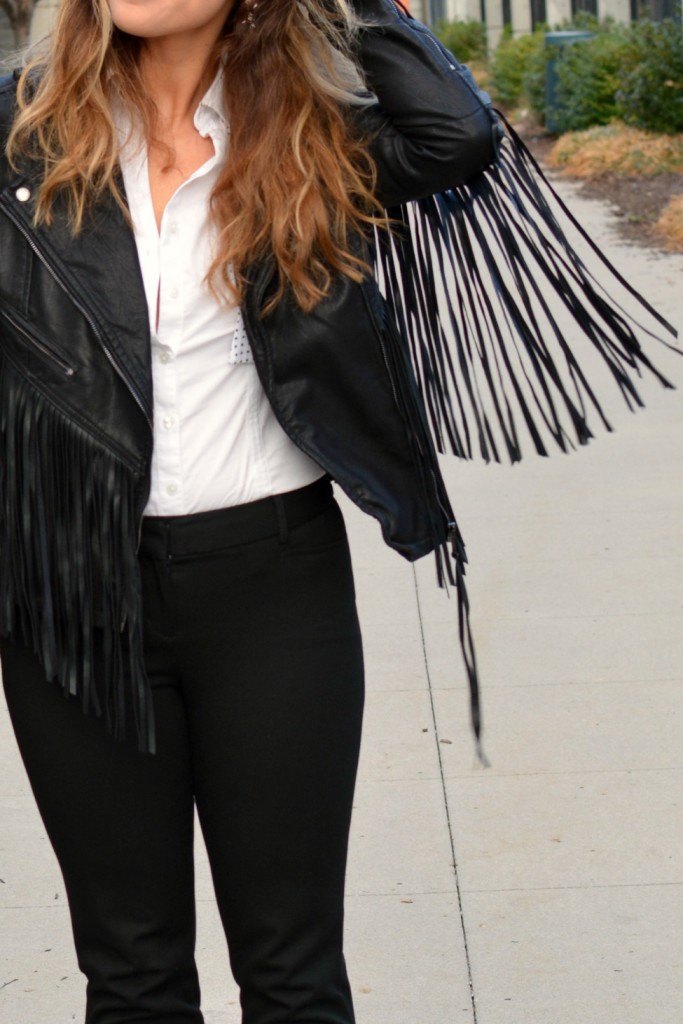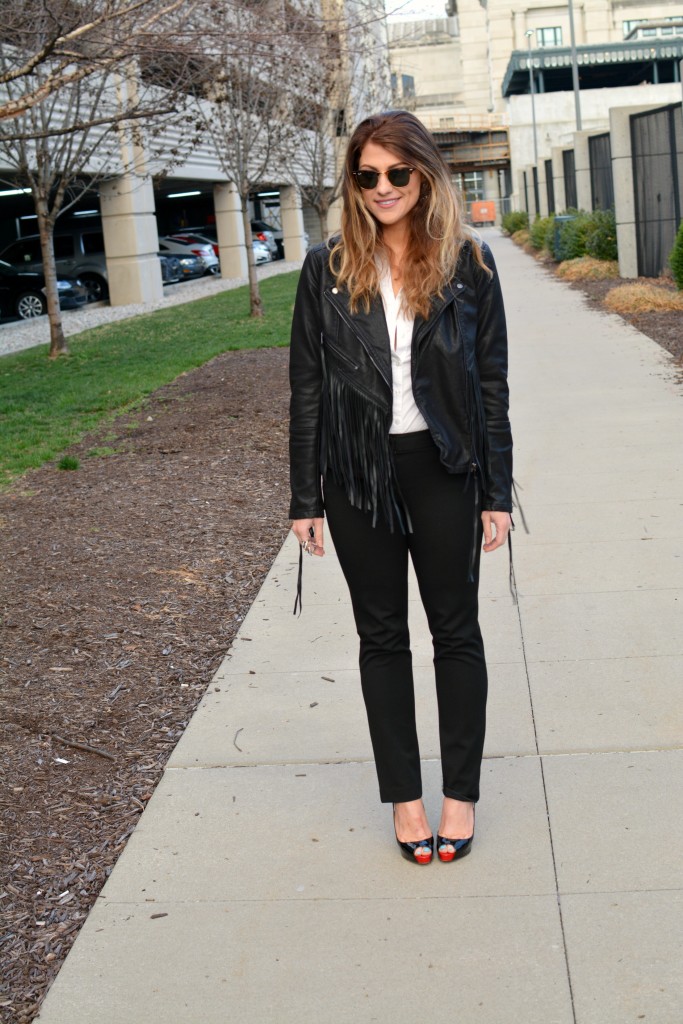 Shop the look:

This makeshift tux was perfect for the KCFW finale. I was able to grab pieces from my closet to build the outfit, only dropping about $20 on the bow tie in order to complete the look. (Bonus: I was actually really comfortable. Pants for the win!)
Saturday Night at Kansas City Fashion Week
I can't believe another KCFW is in the books! Saturday night did not disappoint in terms of talent: so much polish at Architexture, who did a cool take on classic coats, while Andrea Marie Long's show was one amazing velvet piece after another. (Seriously, it was glam Grecian warrior in the best way.) Tomboy Designs put together this super moody + modern color combination I'm going to be wearing nonstop come fall. Lucia's Sarto closed the show and sent this incredible collection of over-the-top gowns down the runway. I loved the hooded fur cape, that interesting quilted gold matchy-matchy number, all the lengthy beaded trains, and that retro wedding gown. Now if I could just find an excuse to wear it all.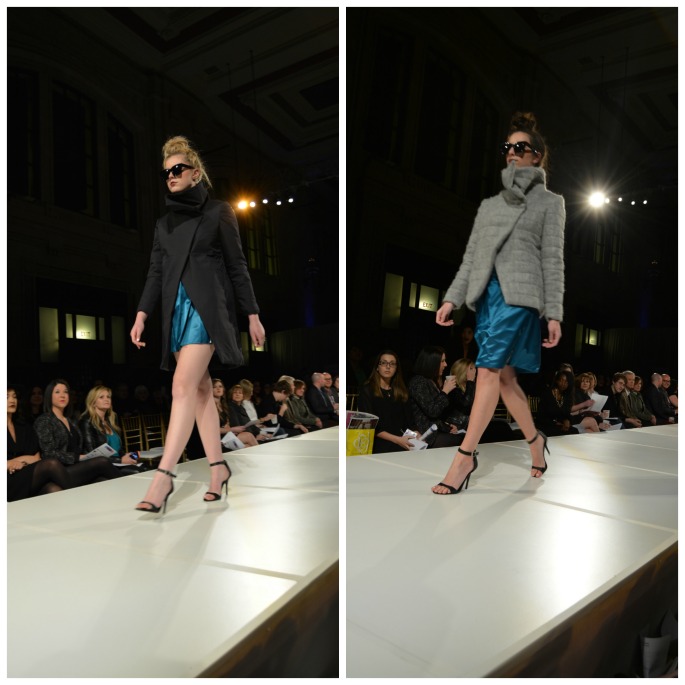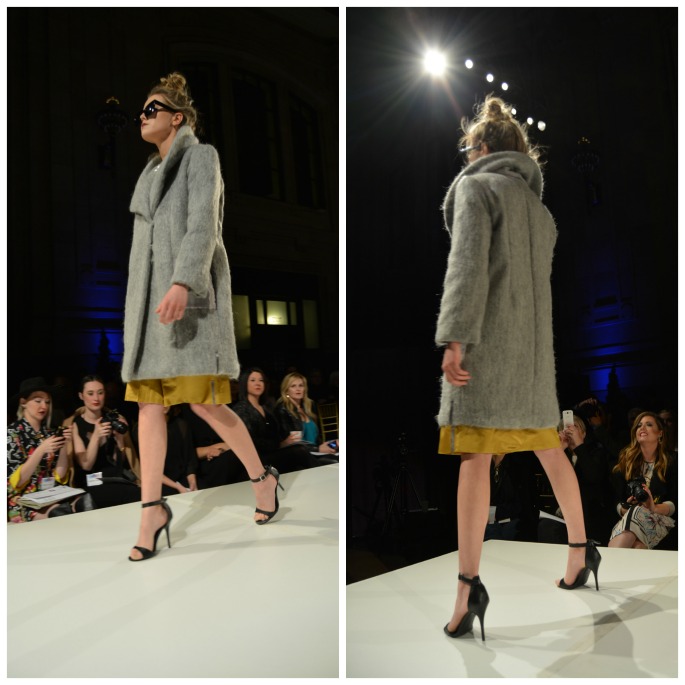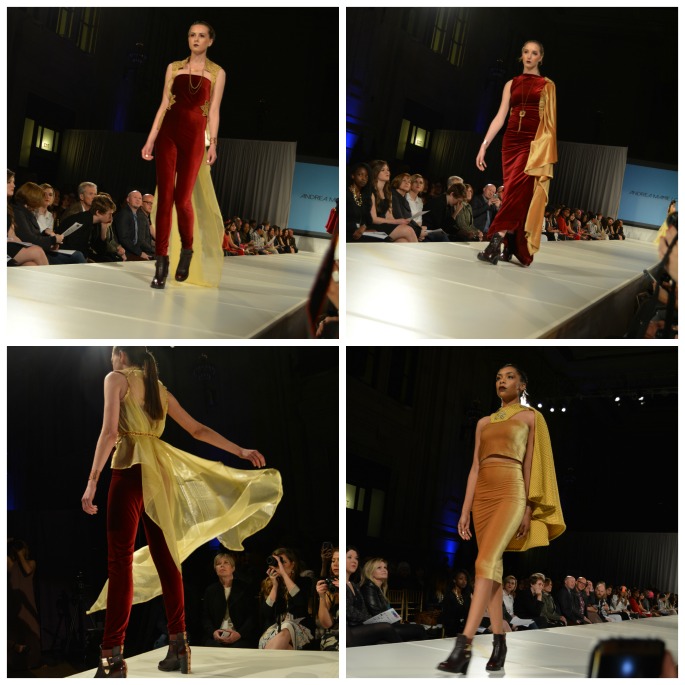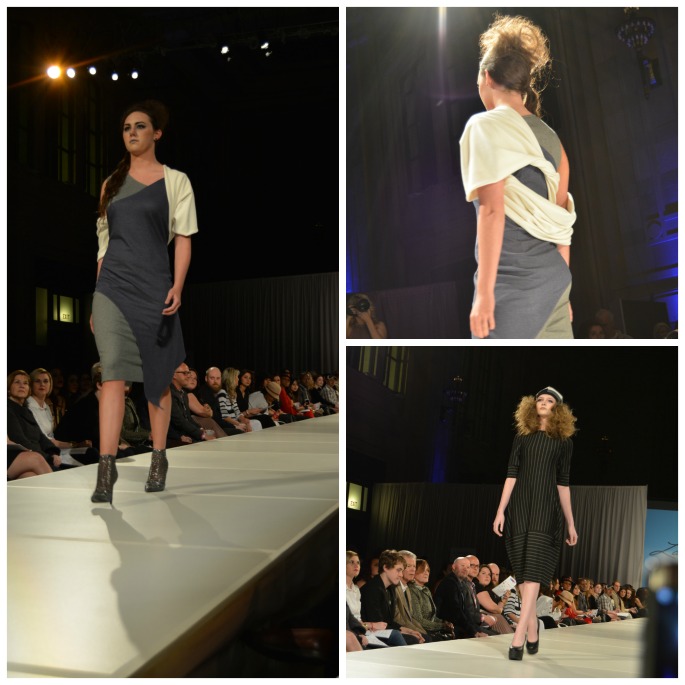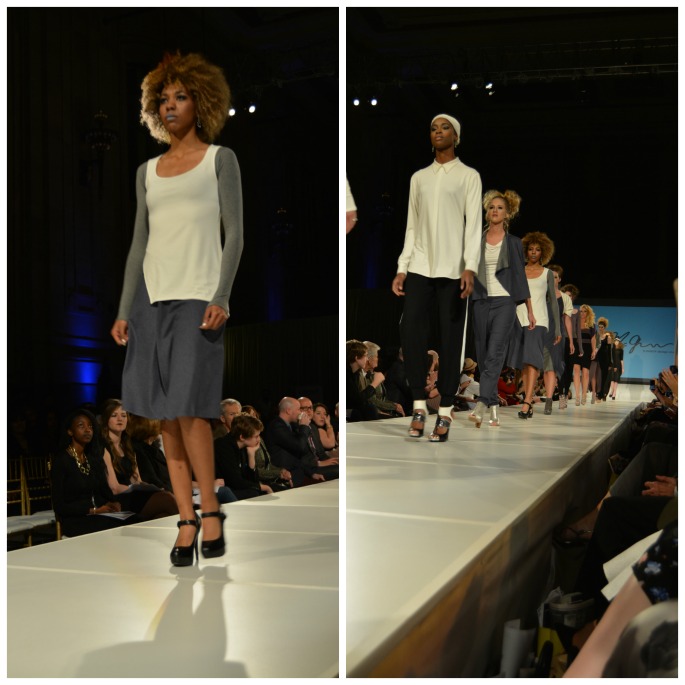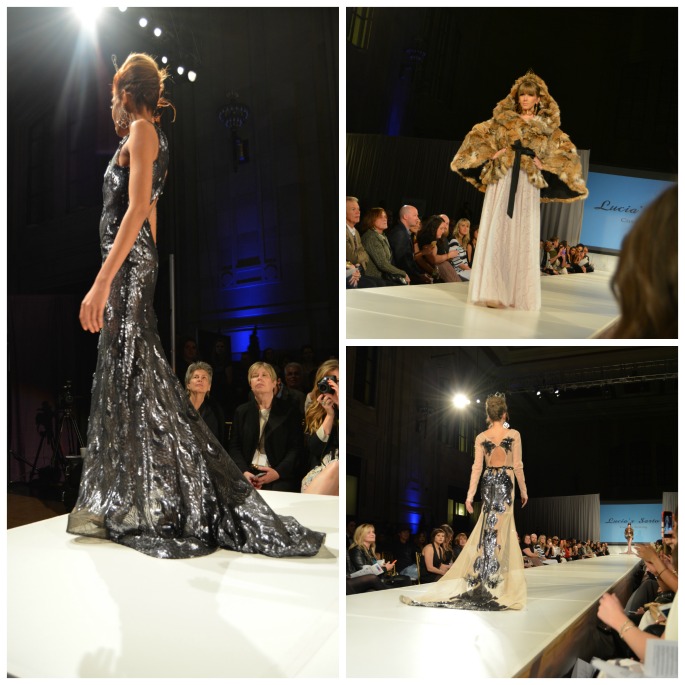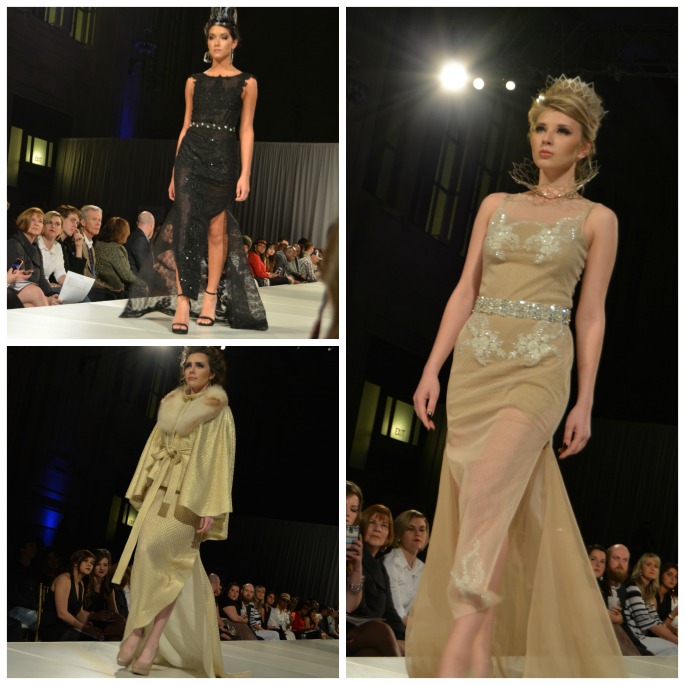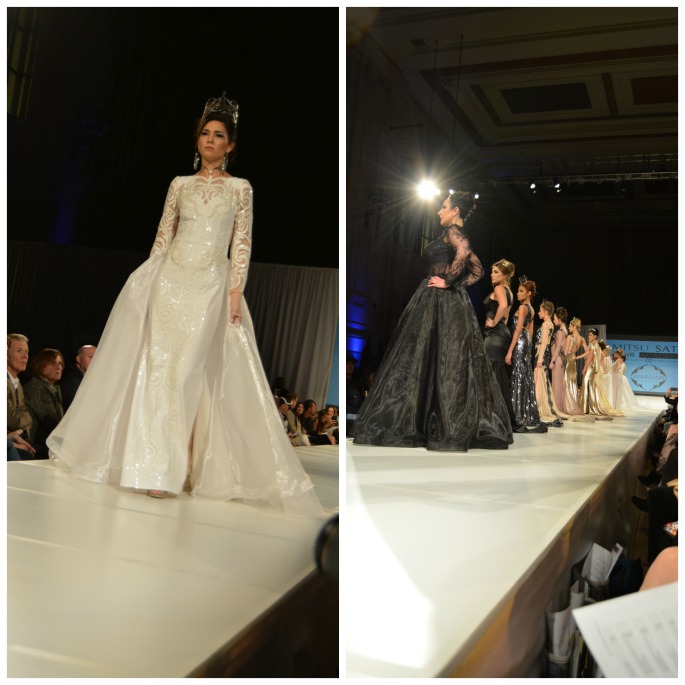 Linking up with Stylin in St. Louis, Doused in Pink + Curly Crafty Mom, Mix & Match Fashion, Daily Style Finds, The Red Closet Diary, Elegance & Mommyhood, Birdie Shoots, Adri Lately + Jeans and a Teacup, A Pocketful of Polka Dots, Style Elixir, Lifestyle by Joules, More Pieces of Me + Sincerely Jenna Marie, Michelle's Pa(i)ge + Northwest Blonde, and Pink Sole.