Sweaters may feel fresh right now (just like those red cups at Starbucks), but soon enough we'll all be weary of that jeans-and-a-sweater cold weather uniform. An easy way to avoid a sweater rut is to dress it up with fun details: like zippered ankle-length denim, suede pumps, and a handful of dainty gold rings.
This tunic sweater from Express is going on heavy rotation in my closet. It's a bit boyfriend-y, and the red + black knit is large 'n loose, so it breathes. Works dressed up here with pumps, but will also be Saturday-worthy with a pair of sweater leggings + riding boots.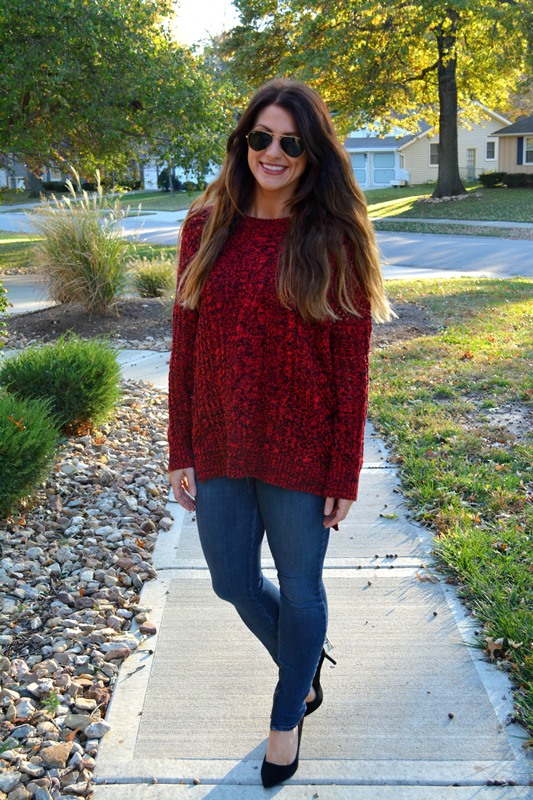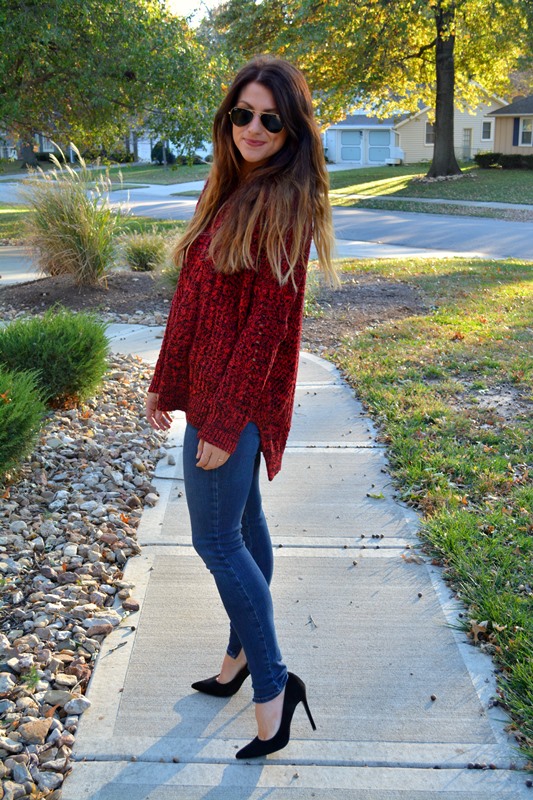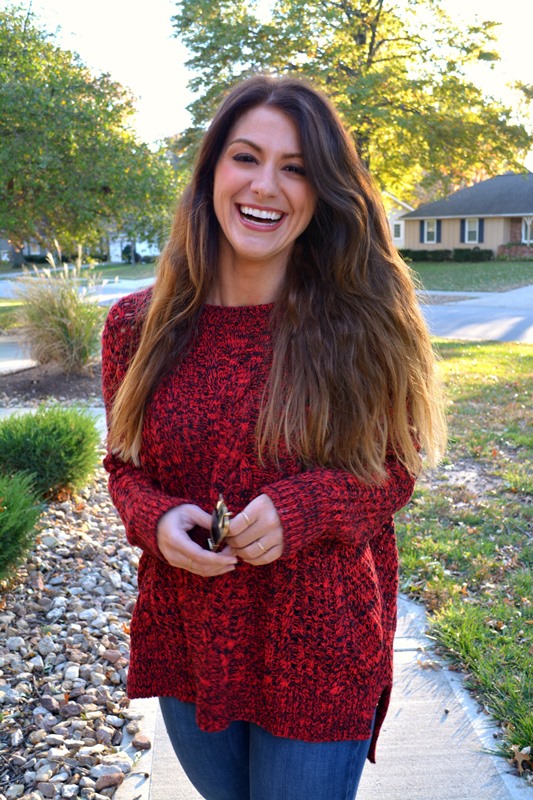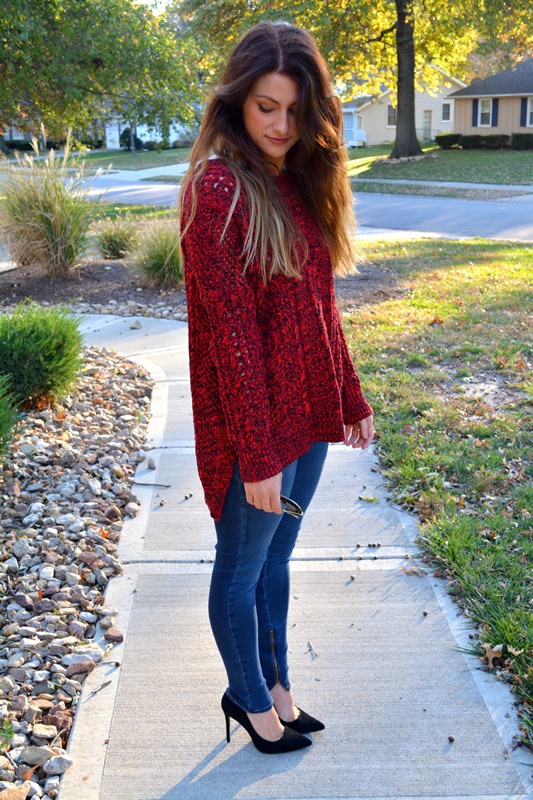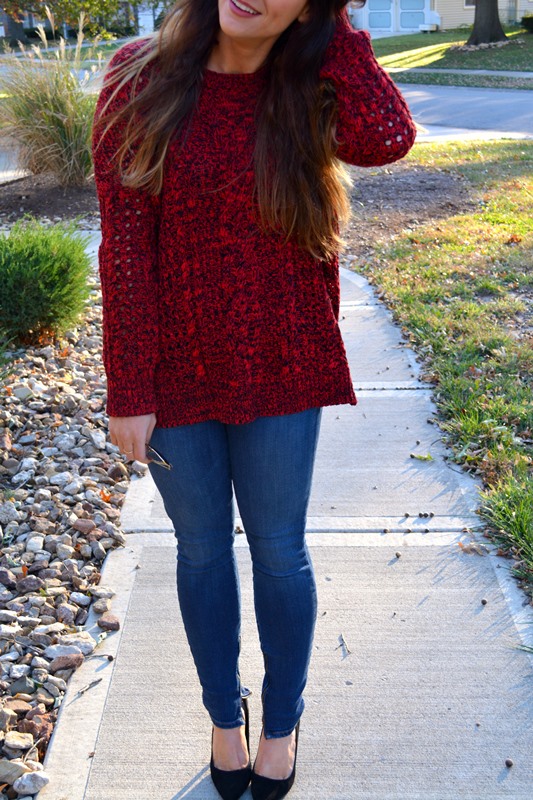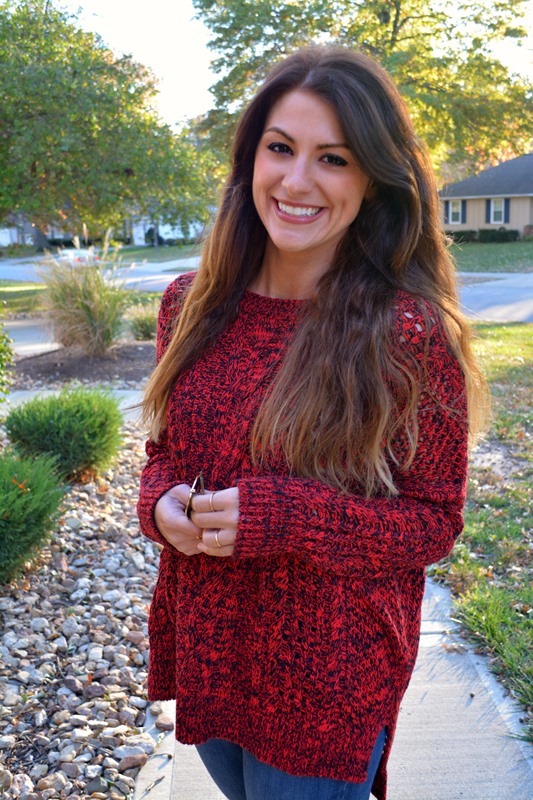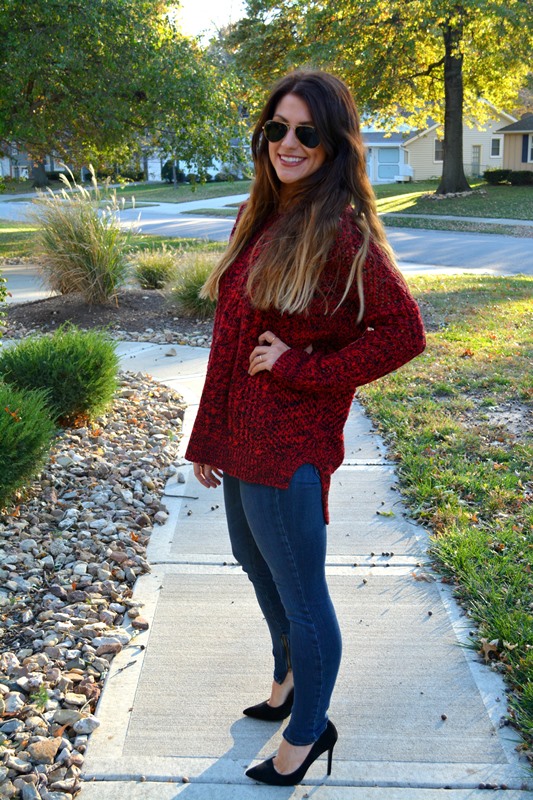 Shop the look:

I want to say a huge thank you for the warm response we've received about The Blogger Collective. Nikki and I have been working hard these past few months with the help of the ambassadors, and we're beyond thrilled you guys seem to be as excited as we are. The future is bright, y'all. (No idea what I'm talking about? Catch up here and then apply to be a member.)
Wishing everyone a happy weekend ahead! The1975 are back in KC for a full show at The Uptown this Sunday, so you know that's where I'll be. Yesssss, the boys are back in town!
Linking up today with My Girlish Whims, Stylin in St. Louis, Mix & Match Fashion, Perfectly Coutured + White Coat Wardrobe, The Penniless Socialite + The Tiny Heart, The Red Closet Diary, I'm Perfectly Human + Made With Zeal, Happiness at Mid Life, Home of Malones + East Coast Chic, Sincerely Jenna Marie, VMG206, Midwest Bloggers, Style Elixir, The Fashionista Momma, More Pieces of Me + On the Daily Express, Join The Gossip + I Have A Degree In This, Rhea Et Cetera, and Pink Sole + Cha Cha The Fashion Genius.