Sometimes it's nice to start with a really basic outfit, something really stripped down and simple, and leave all the statement-making to the accessories.
For a lunch date with Alissa from The Adored Life, I wanted the base of the look to be simple + breezy, with some fun accessories to add a little oomph. A simple white boyfriend button-up and a pair of super skinny denim did the trick. I layered on a few dainty necklaces, a bright belt, and a watch + bangle combo. This also allowed me to work in some spring color. Finally, one of my most-beloved recent purchases: these calf-hair leopard Sam Edelman slip-on sneakers. The slip-on is experiencing a bit of a style resurgence, and I'm loving the 90s feel of the sneaker coupled with the fun print.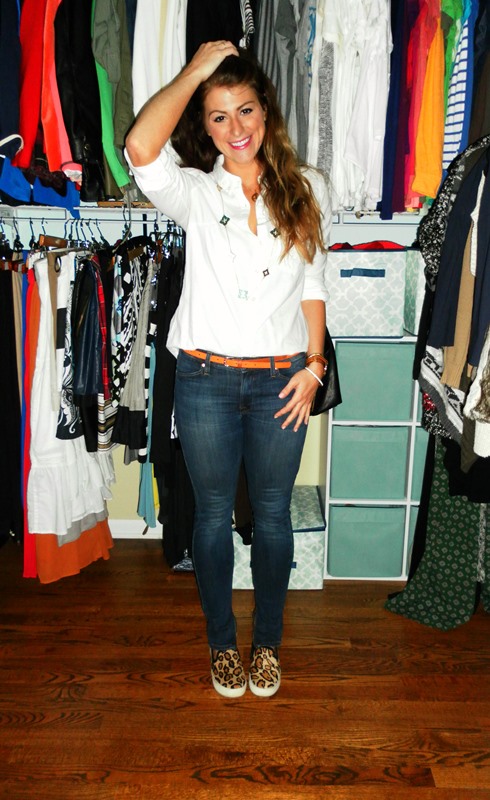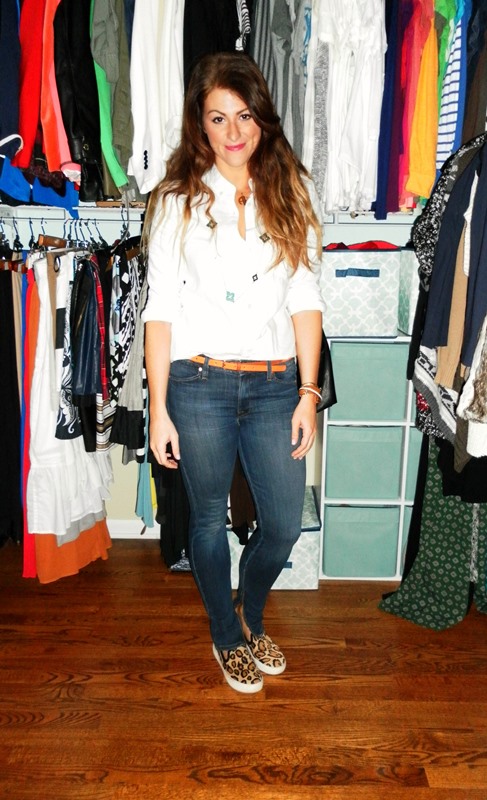 Happy almost-weekend!
Linking up today with Vodka Infused Lemonade, All Things Pretty, Stylin in St. Louis, Glitz and Gold, Perfectly Coutured, VMG206, Midwest Bloggers, and Style Elixir.