This holiday gift guide checks off everyone on your list.
Holiday shopping is hard: so many people to buy for, so little time– and so many people crowding the stores. My holiday gift guide to the rescue! (Really, thank Santa for online shopping.) Now you can get some of your loved ones all checked off your Santa list from the comfort of your couch. With a glass of wine (or two). These gift ideas will have you wrapping up your holiday shopping before you know it.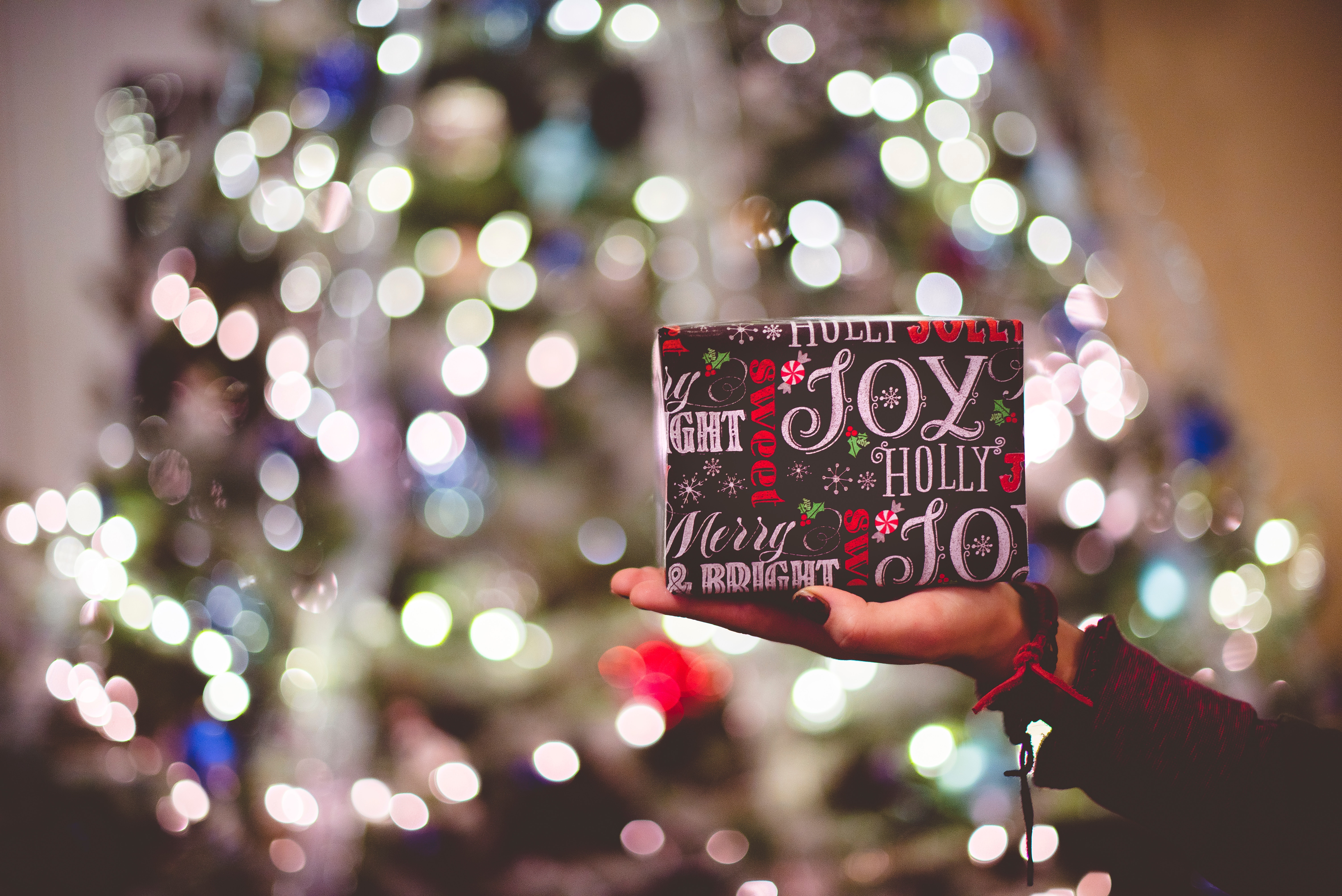 Hover over items to see the price (and note, the actual price on each site might be lower– holiday shopping season is notorious for sales! This is the holiday gift guide you need! I've scoured the best retailers– sites like Nordstrom, Amazon, and Shopbop– making sure to pick places that offer major shopping perks like free shipping and free no-hassle returns. 'Tis the season of holiday shopping, why make it tough?
Click the boutique where you want to start your holiday shopping:
The Best Gifts for Her
The lady in your life deserves the best, right? Gifts for women can range from the super girly to the edgy + cool. I've curated it all right here– from jackets to sweaters, jewelry to pumps. Best friends, sisters, daughters, and moms– they're all covered here.

---
The Best Gifts for Him
Making a gift list for men is basically just me projecting all the things I think a guy will love. However, the end result? Pretty spot-on. I've included everything from how beard oil (beards are going strong!) to a cashmere blend v-neck for under $80. (This list is also great for getting gift ideas for dad, brother, and your best guy pal!)

---
Gifts for the Home
Gifts to spruce up anyone's space. Gorgeous faux fur throw blankets, smart home products, and glassware all designed to look as good as they function.

---
Gifts for the Beauty Junkie
For the girl with an overflowing vanity, you can find her gift right here. Lipstick sets, beauty tools, and skincare galore.

---
Gifts for the Host + Hostess
You could be the girl/guy who just brings a bottle of wine as a gift, or you could really knock it out of the park.

---
Lux Gifts
Ready to splurge this year? I've snagged a few crazy + amazing gifts that will wow your significant other. (Or mom, or dad, or bestie.) If you're looking to go all out, this guide has you covered.

---
Quirky Gifts
Use this list to take care of those tough-to-shop-for people in your life. Co-workers, brand new pals, or a gift to bring to a gift exchange holiday bash. This guide will get 'em a little something they (probably) don't have, but will most definitely love.

---
On a budget or looking to spend a certain amount? No worries– I've broken down the gifts above (with a few added extras) into a holiday gift guide for the $25, $50, and $100 price range.
Gifts in the $25 and Under

---
Gifts $50 and Under

---
Gifts $100 and Under

Shopbop Buy More, Save More: Holiday Edition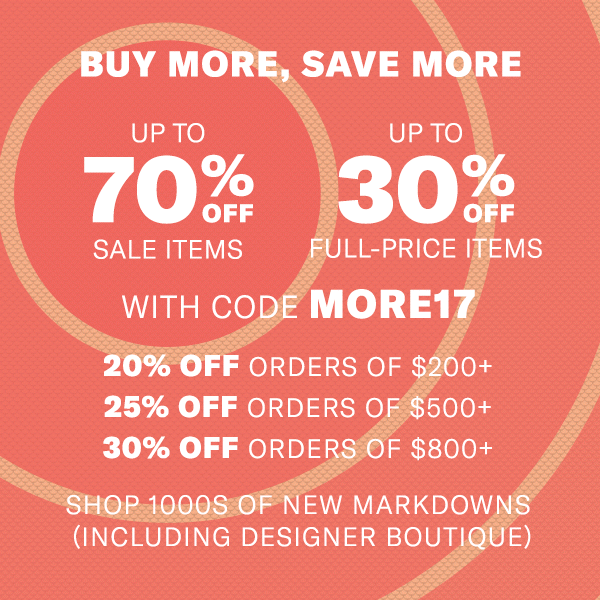 Shopbop is coming through with a serious buy-more-save-more sale just in time for the holidays. Get 20% off $200+ orders, 25% off $500+ orders, and 30% off $800+ orders with code: MORE17.
This sale is one to watch because the more you spend, the more you save. Also: it includes both full-price and sale items. You can save up to 70% on sale pieces– talk about a steal! Pick up stuff for friends and family, and maybe even pick up a little something for yourself while you're at it. (Hey, you deserve that new pair of boots, girl.)
There are plenty of Shopbop items in the gift guides above, but I've curated all the Shopbop-specific items below for easy clicking and added in a few more faves you shouldn't miss.
The buy more + save more sale runs today through today– Tuesday, November 21st– through this Sunday, November 26th, 2017. That's 5 full days to shop all from the comfort of your couch, turkey-and-sweet-potato food baby intact. Make sure you drop me a comment and let me know what you snagged!