Guaranteed badass? An entirely black outfit.
I love a black leather jacket because it goes with literally everything in your closet. Toss it on with jeans and sneakers, wear it over a dress to toughen it up, wear it in place of a blazer to give your work outfit some serious sass, the list goes on and on. I reached for this strong shoulder number a few weeks ago when I scored tickets to the Lady Gaga concert. (Thanks, Verizon! More on that below.) I went with an all-black ensemble: faded black jeans, a black tank, and busted-up black Jeffrey Campbell boots (so old; I love these more recent versions). Everything in this look is at least 4-5 years old because while I edit + recycle my closet often, I keep the faves around. (Don't worry- I've linked similar versions below.)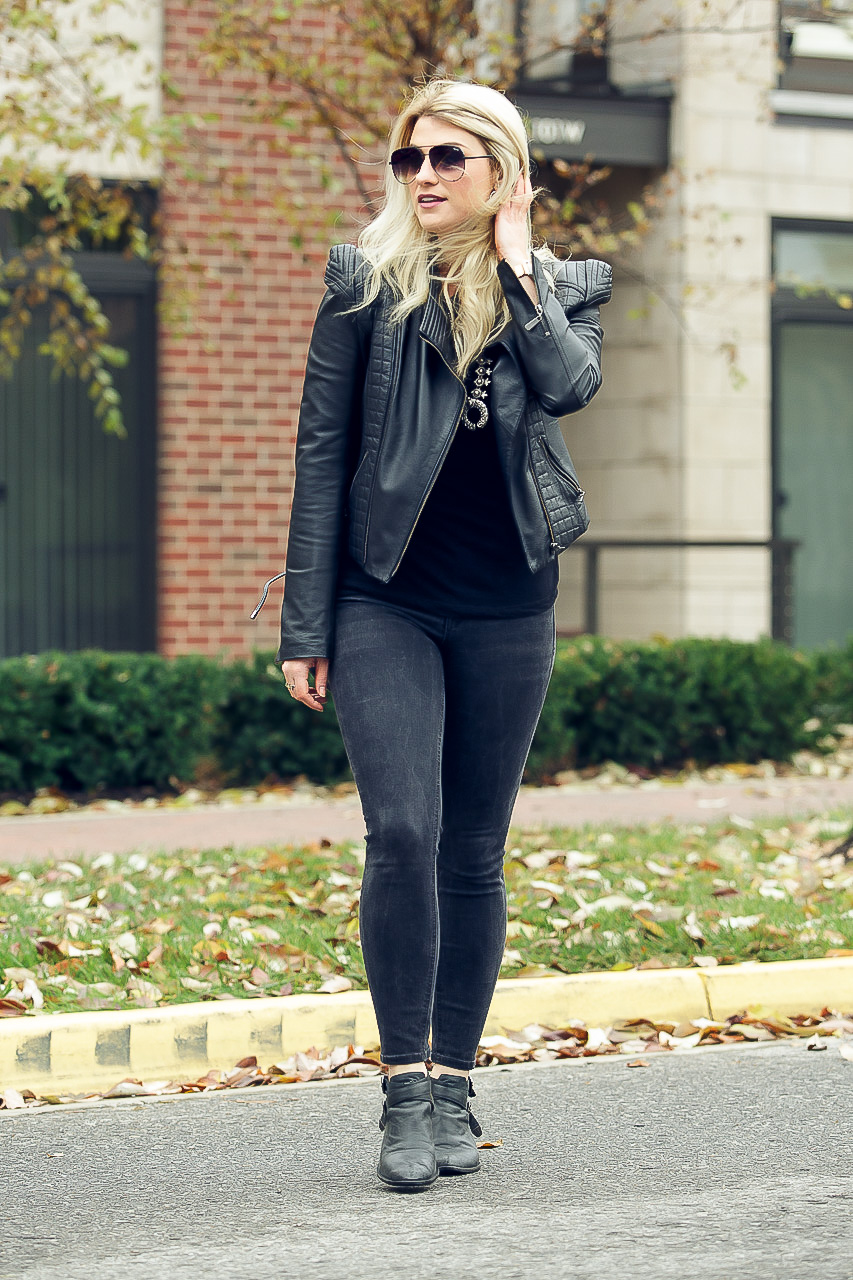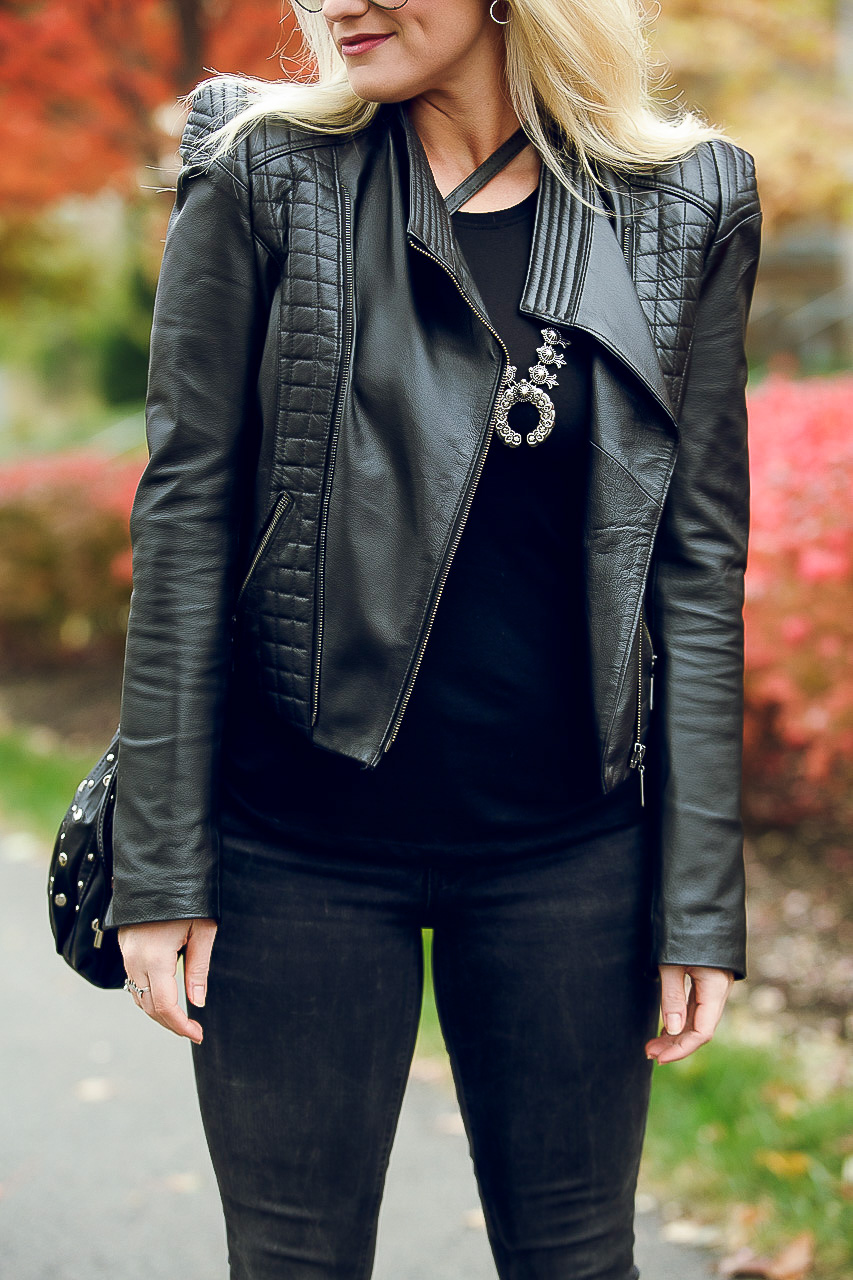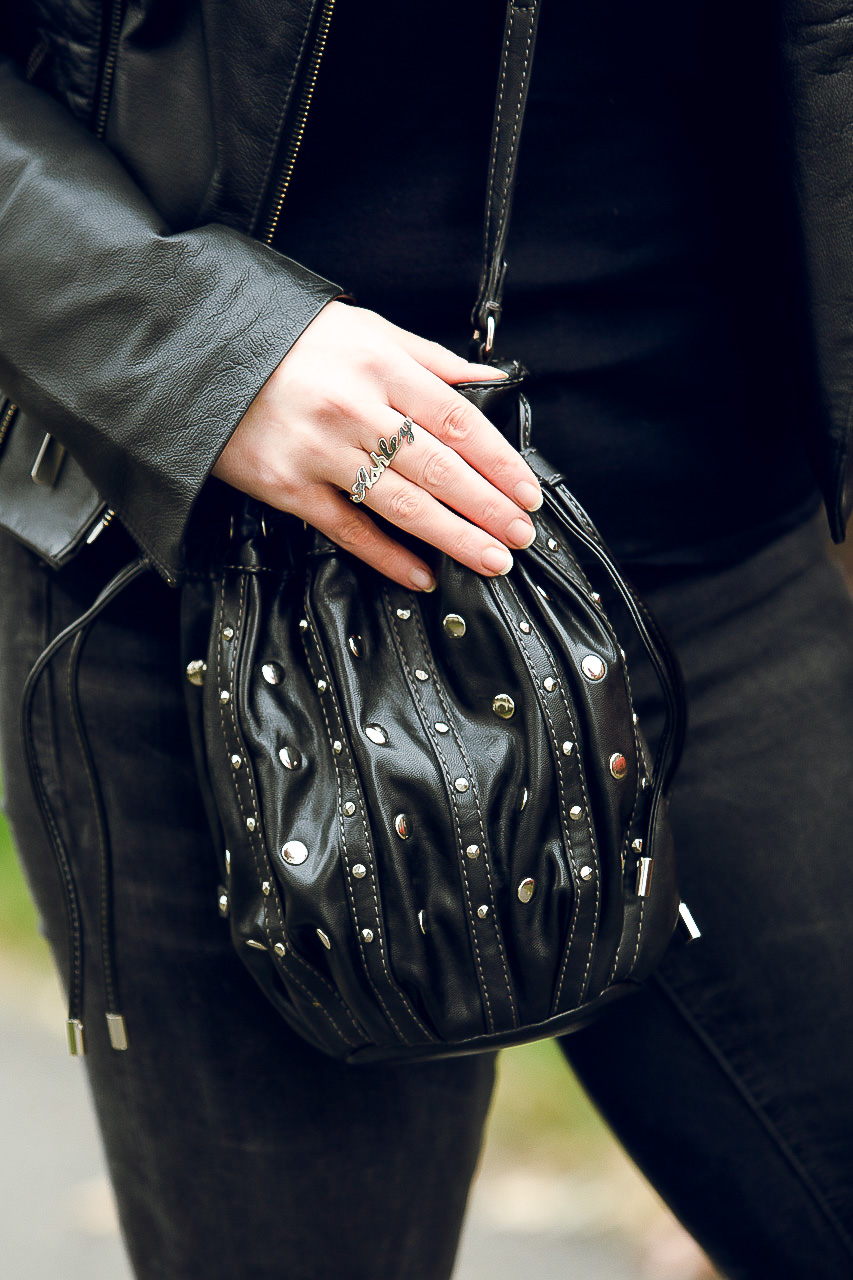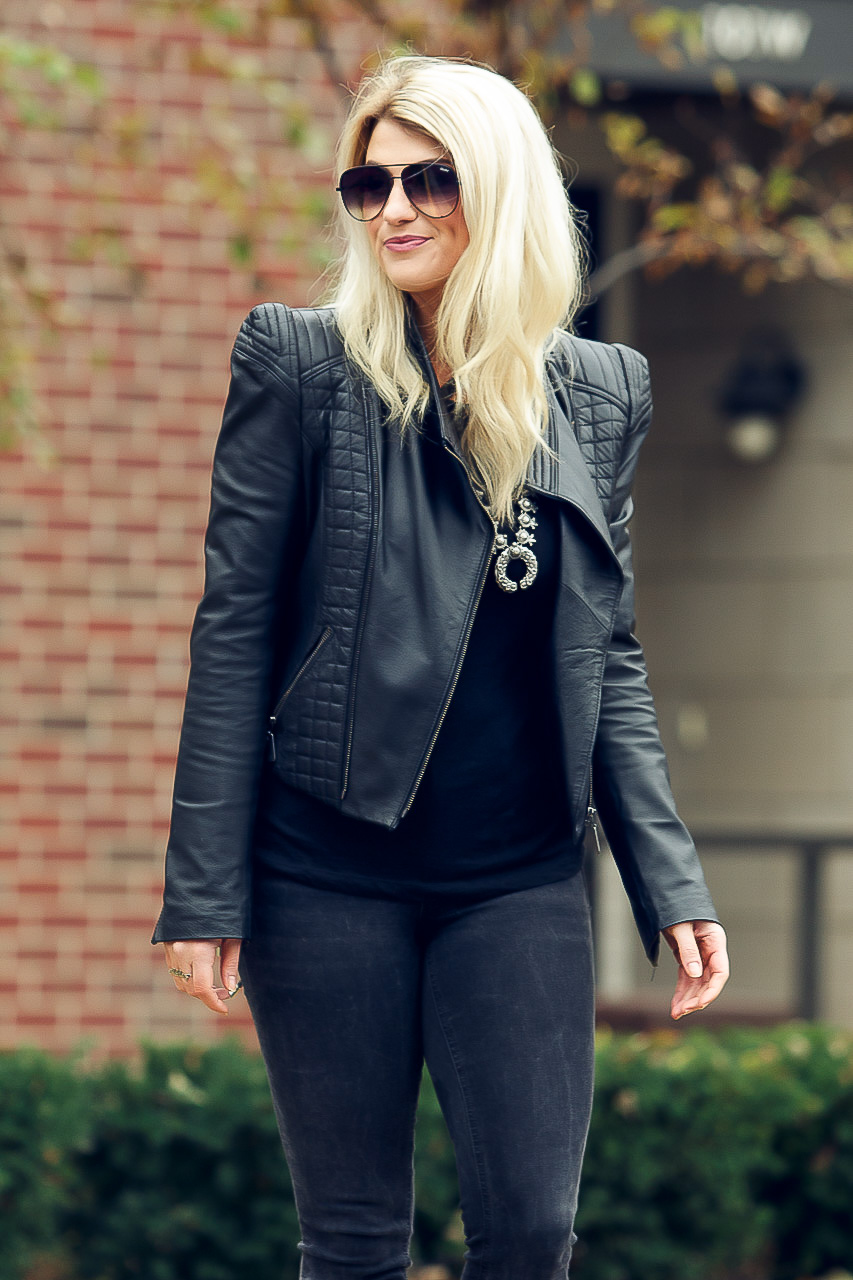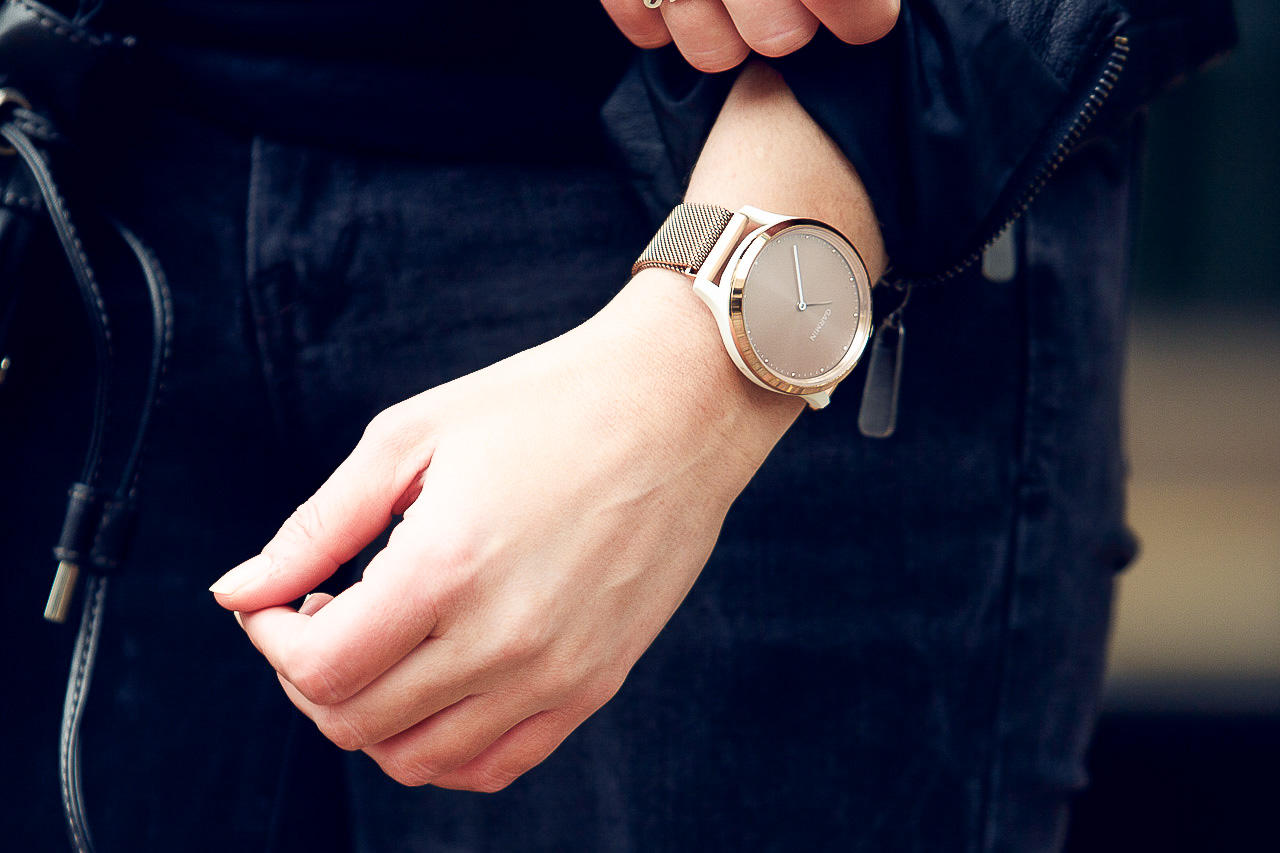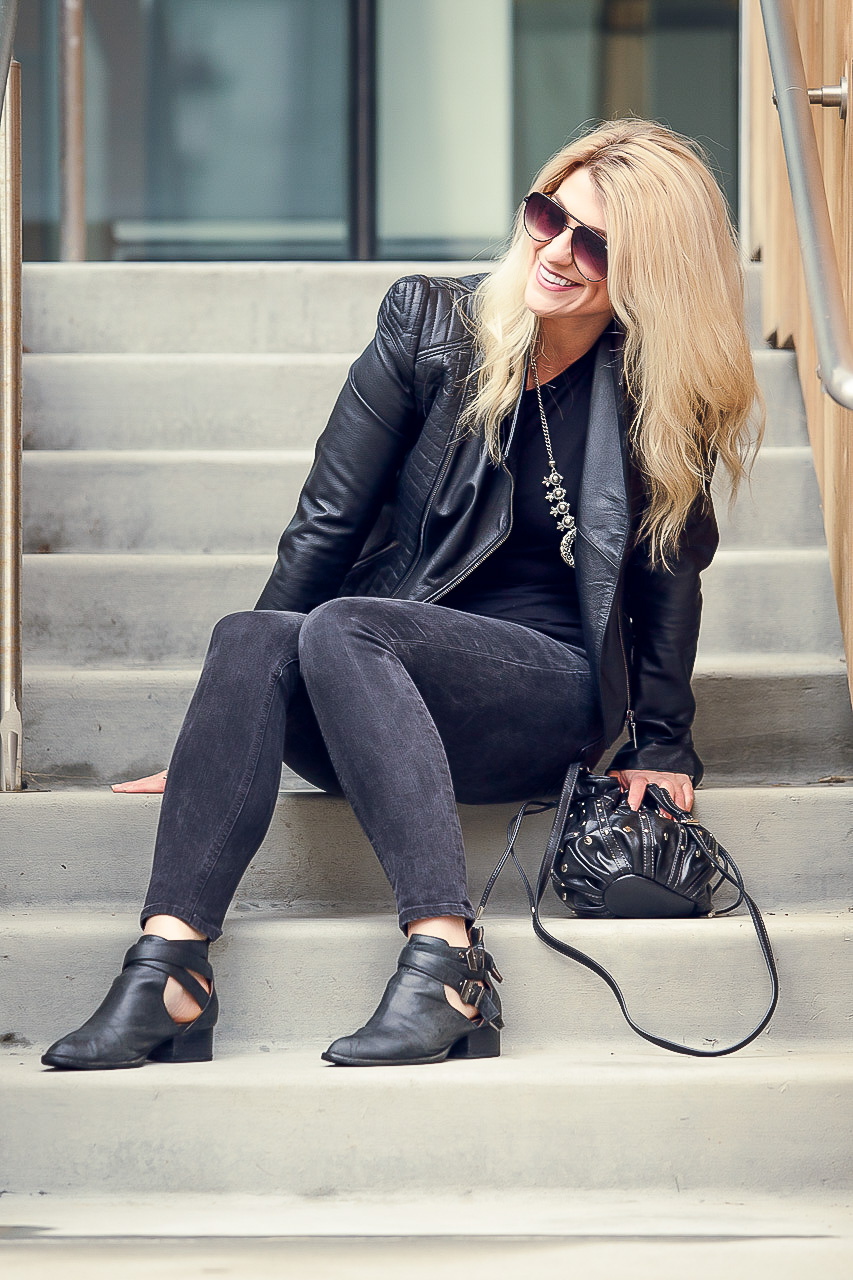 Shop the look:

Thanks to my pal Parker Anderson for teaming up with me to shoot this look. Go check out his portfolio!
Lady Gaga in Kansas City with Verizon Up.
Verizon scored me third-row tickets + backstage access to the Lady Gaga show in Kansas City on November 15. What an amazing night! I'm a big Gaga fan (I still jam out to Just Dance when it comes on the radio) and have only seen her live once early in her career. The opportunity to see the Joanne Tour and meet her was too good to pass up!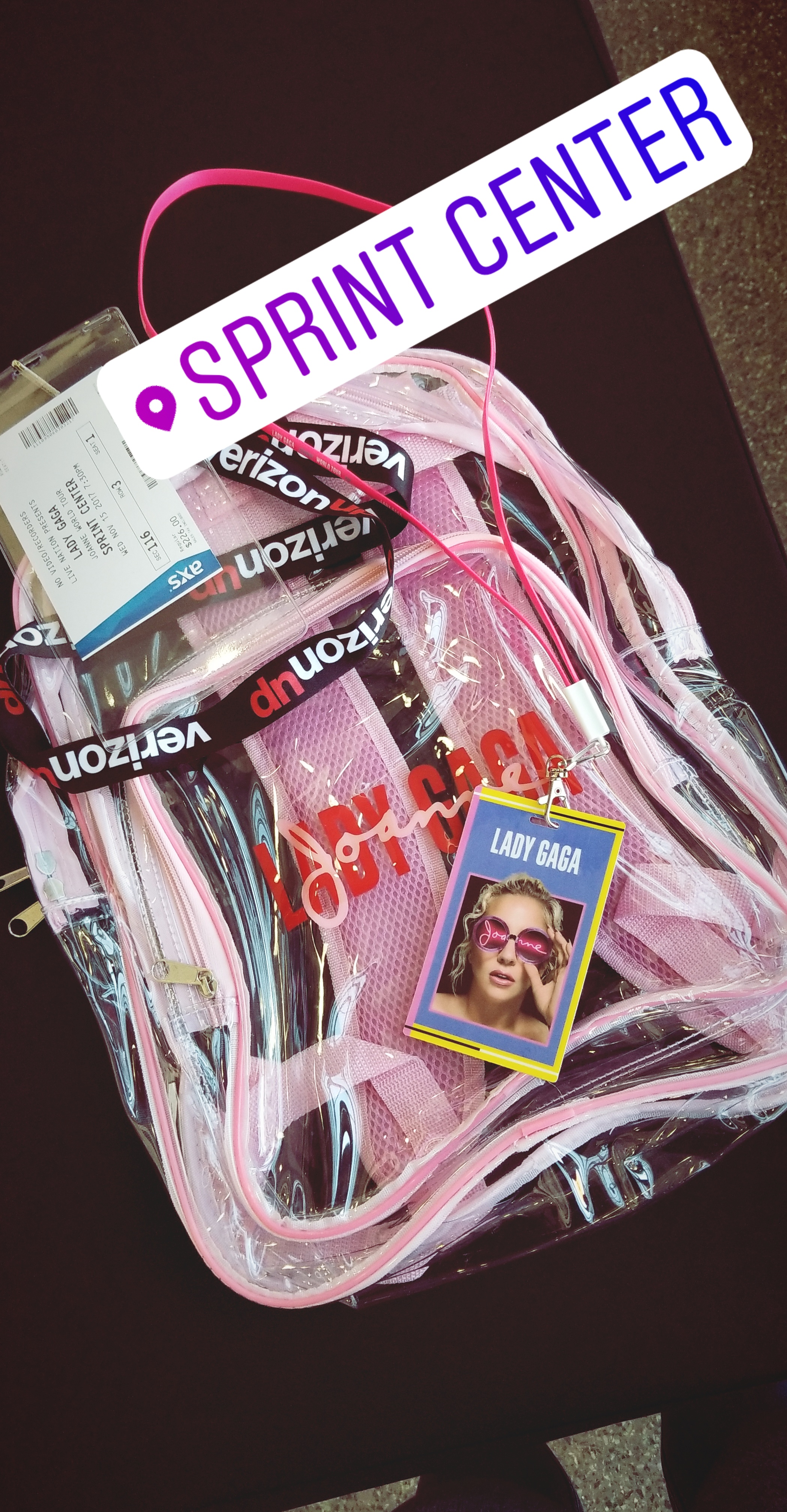 The Verizon Up program is a new rewards program breaking the mold by offering once-in-a-lifetime experiences, VIP tickets to events, and everyday rewards. For me, that meant early access to the Sprint Center, where I got to eat dinner with Gaga's band + dancers (the food spread was amazing; there was something for everyone, but I, of course, gravitated toward the really impressive cheese board), tour Gaga's stage area (including the quick change areas her dancers use to switch outfits during the show and a lighting rig that weighed an astounding 20,000 pounds!), and mingle backstage where a private DJ and bartender got us ready for the show.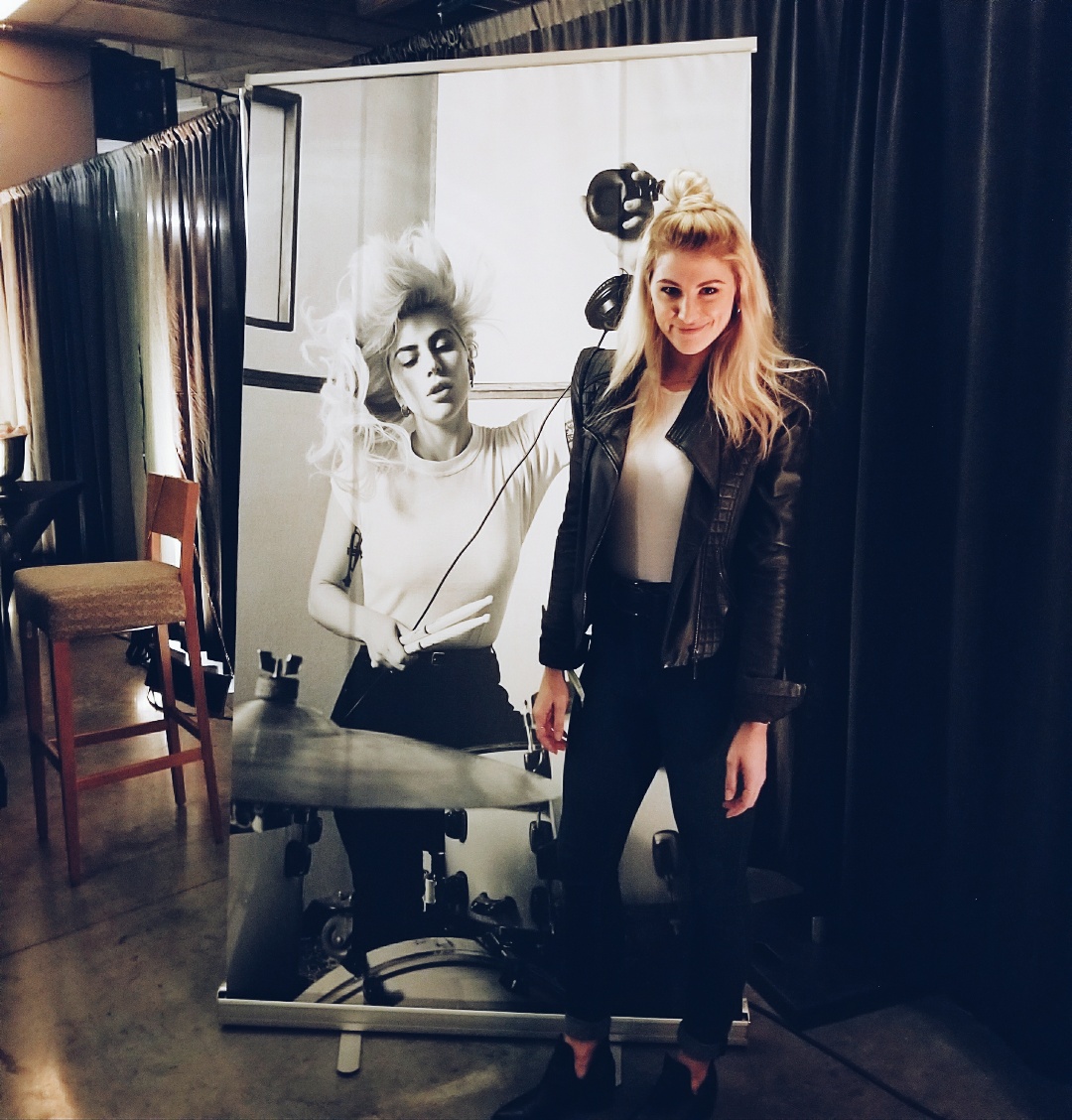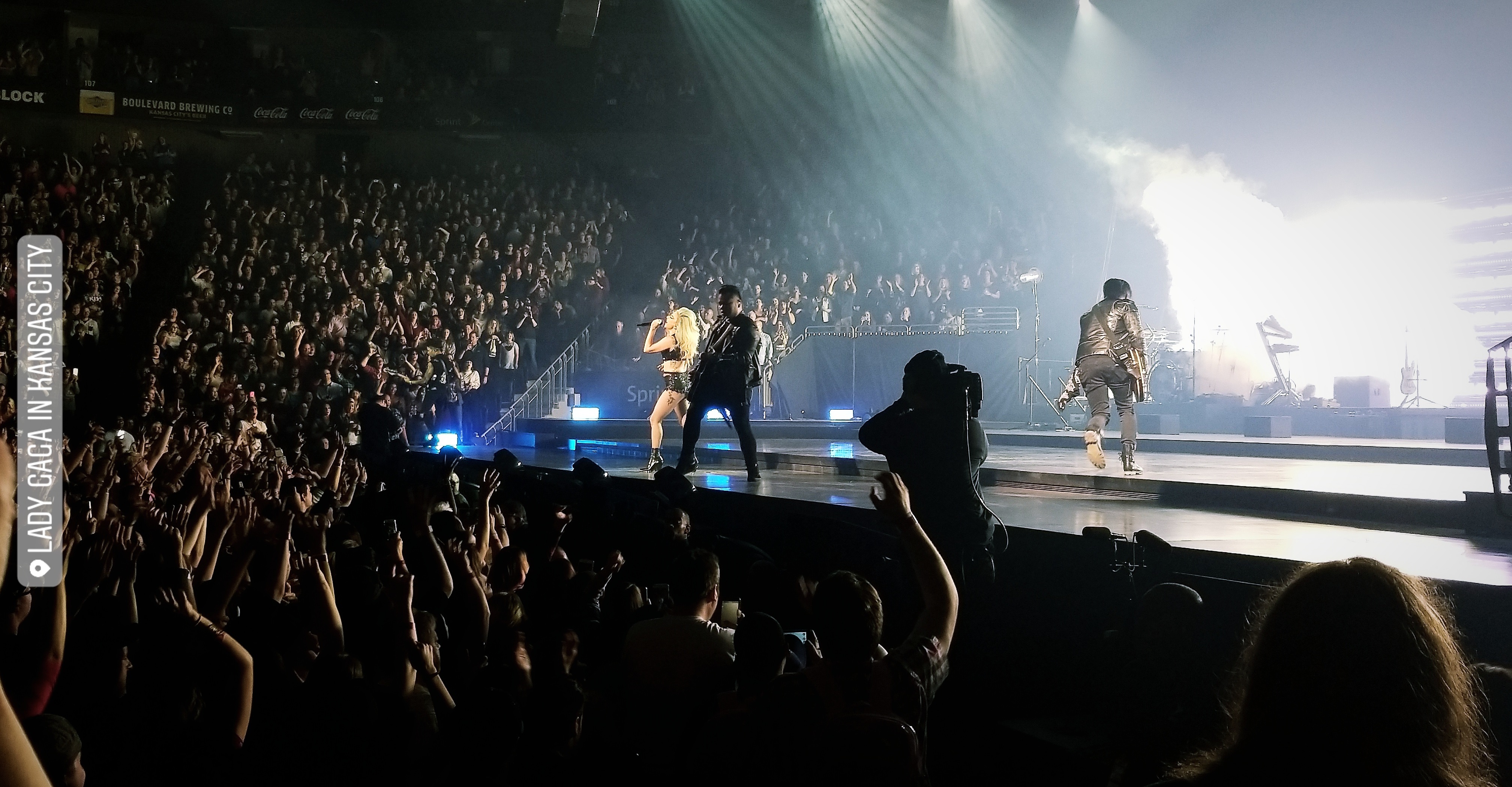 My seat was amazing– just look at that view! Gaga put on an incredible show (as if there were any doubt). This woman is a performer at her core and literally leaves it all on stage. She creates a safe, open space for her fans where they are free to be themselves. And the Sprint Center was rocking!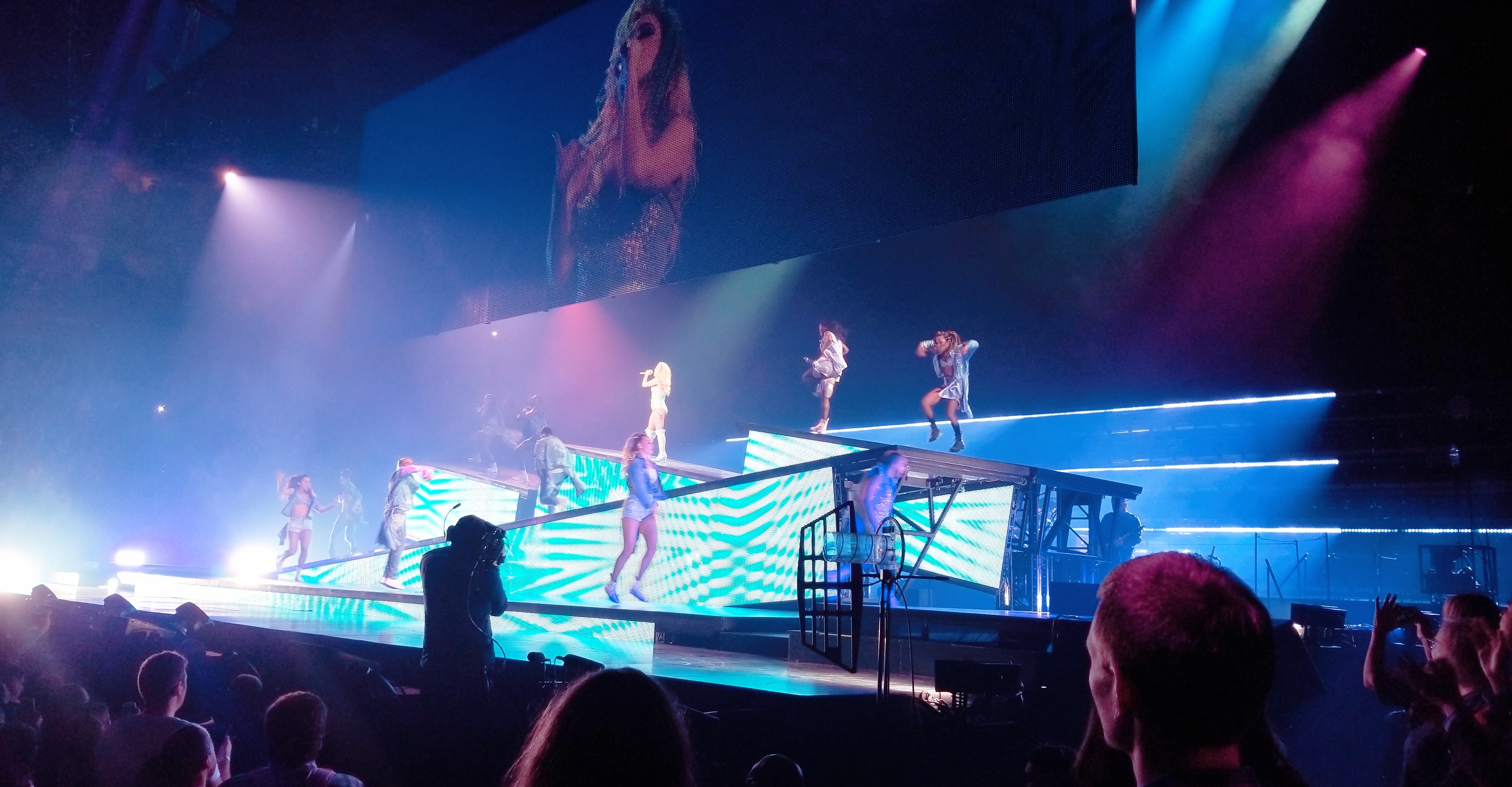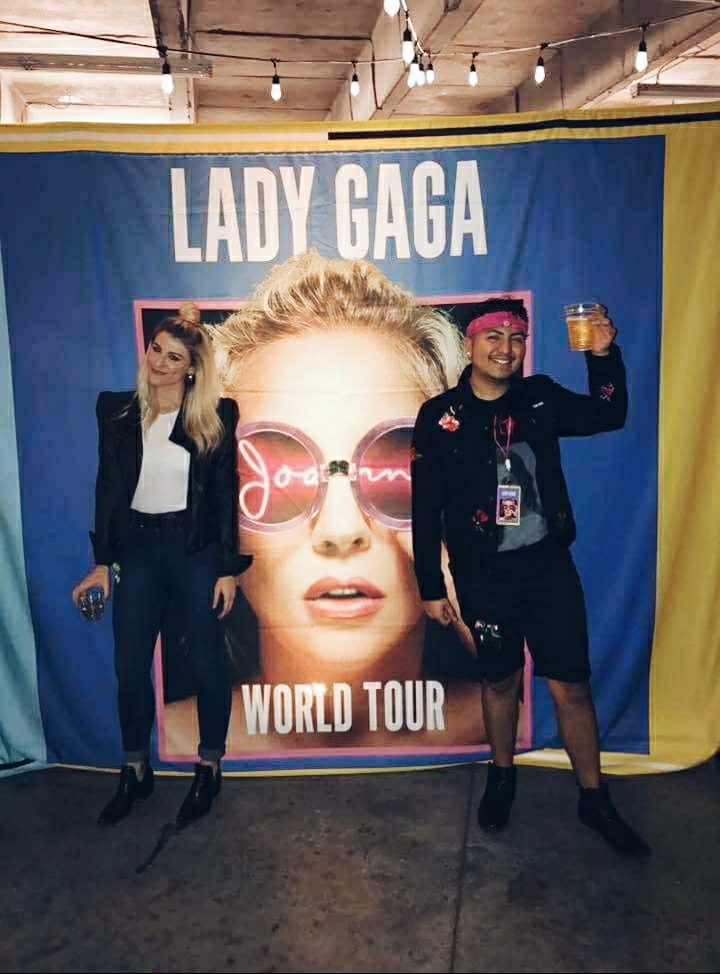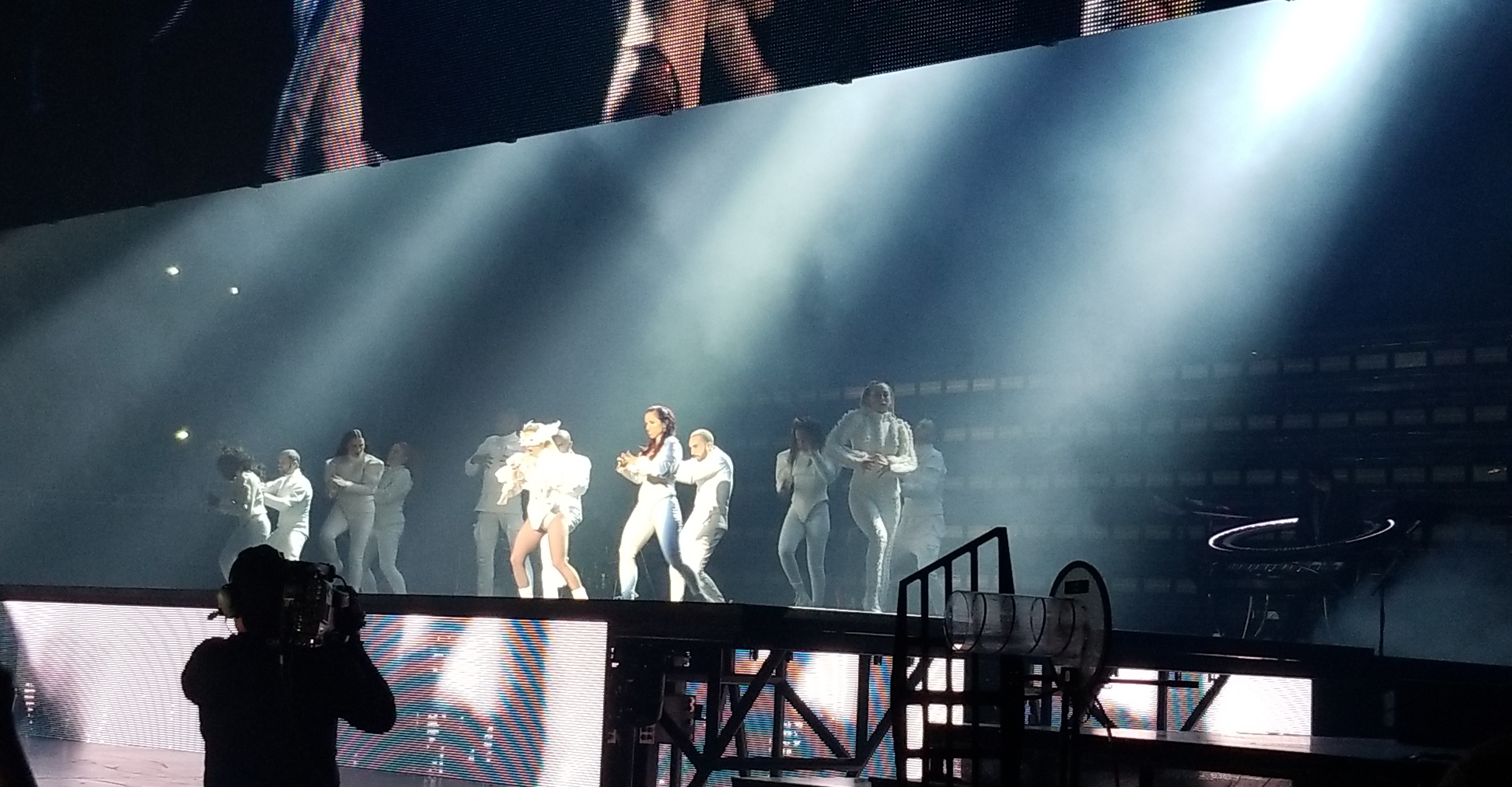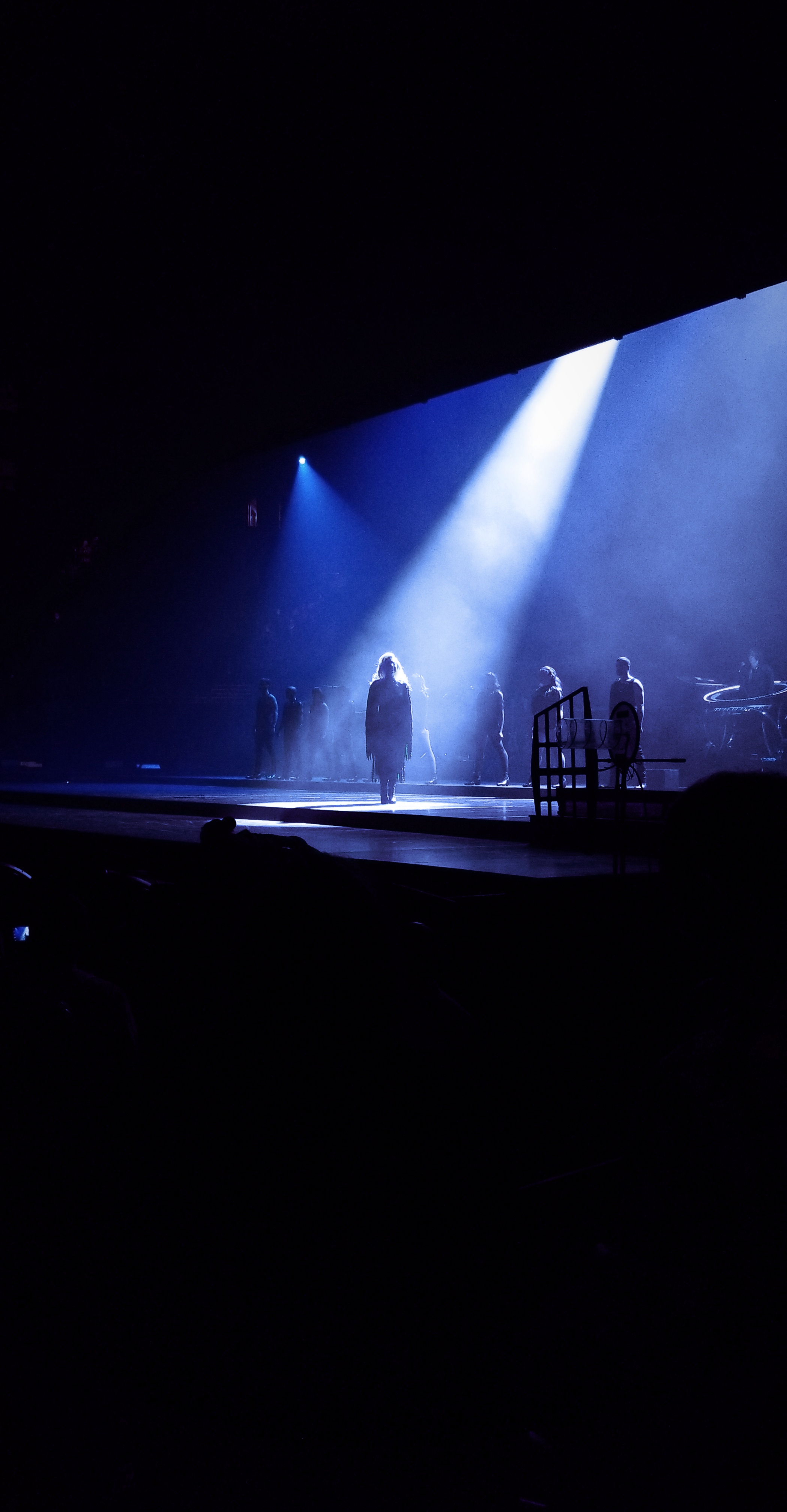 After the show, my VIP pals and I gathered backstage again where we got to have a little Q&A session with Gaga. Who she was backstage was so different from the performer we saw only minutes before; Gaga was quiet, thoughtful in her answers, and genuinely curious about whether or not we enjoyed the show. (Unanimous yes.) She fielded questions about her road to the Super Bowl last year ("We worked hard, of course– but people don't understand: 13 minutes is nothing for us; we go hard for 2 hours every night. That's what we do.") and talked about how she's driven to create music for herself, for her fans ("I'm not a celebrity; I'm an artist."), and thanked us again and again for supporting her. She listened to people's stories; there were so many Gaga superfans who just wanted to share with her how she's impacted their lives. It was really moving to watch.
After our Q&A, we split into groups and got a picture with Gaga. So surreal!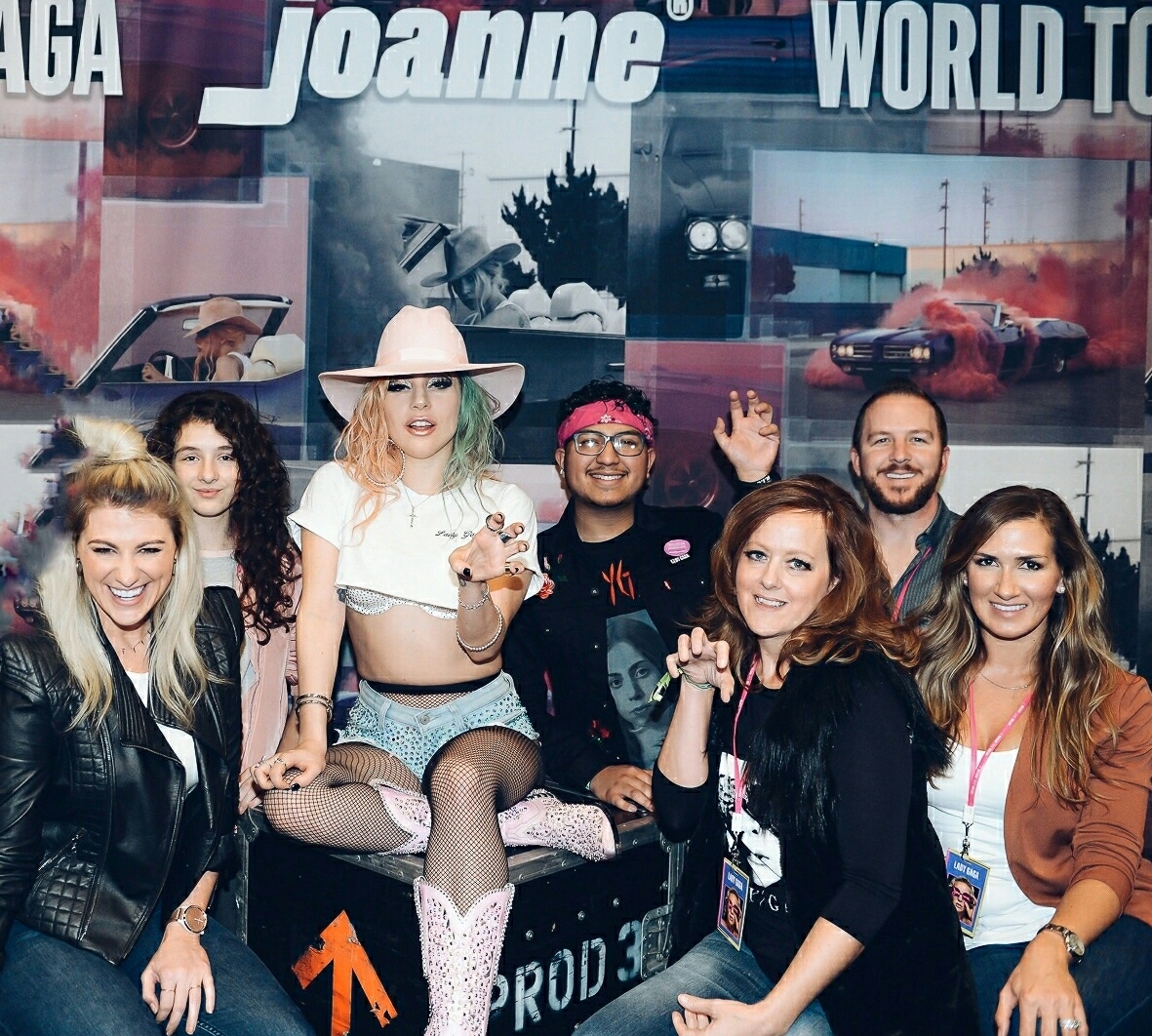 A massive thank you to the Verizon team for sending me; make sure to check out the Verizon Up program and score your own once-in-a-lifetime experience!
Linking up with Elegantly Dressed and Stylish, Walking in Memphis in High Heels + The Fashion Canvas, I Do DeClaire, Straight A Style + On the Daily Express, Get Your Pretty On, Rosy Outlook + Seeking Sunshine, and Pumps and Push Ups.