I love dresses like this. A classic color palette + cut, with some sass in the form of an open back and a faux leather collar. All I needed to do to complete the outfit was throw on a pair of shoes– nude strappy sandals with a snakeskin platform did the trick. Beyond easy, yet the pay-off ranked up a few style points.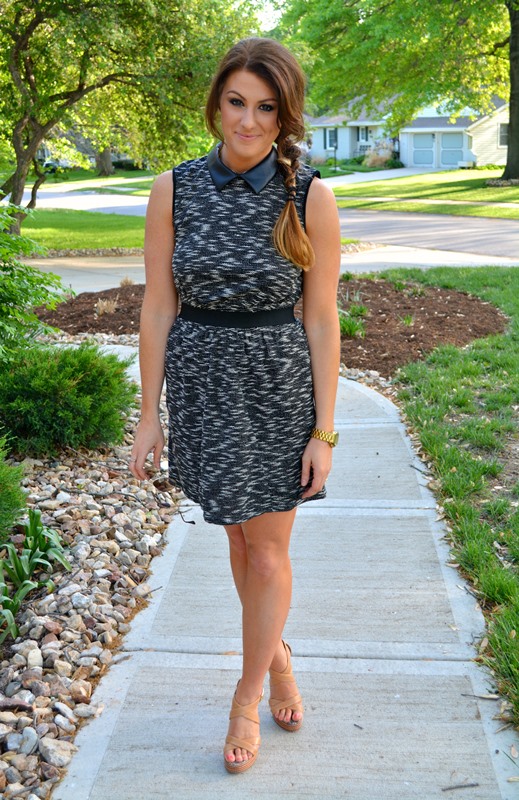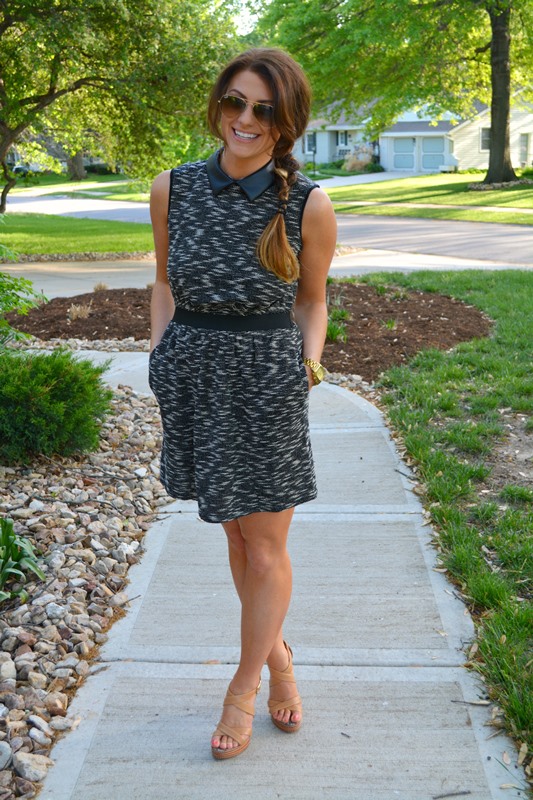 I spent last Saturday afternoon shopping for plants and arranging pots on the patio, getting it ready for spring and summer. This is a yearly event, as I've inherited quite the green thumb from my mother (the Garden Goddess). I documented this work on my Instagram, but here are a few progress shots:
Now all we need is a few tiki torches and some margaritas! Bring on patio season.
Linking up today with Vodka Infused Lemonade, Stylin in St. Louis, Perfectly Coutured + Everyday Fashion & Finance, I'm Perfectly Human, Walking in Memphis in High Heels, VMG206, Midwest Bloggers, and Style Elixir.