I am loving the 90's resurgence, no lie. This floral maxi dress has a definite 90's vibe, especially when worn with a leather biker jacket and a pair of Stan Smith Adidas sneakers. Why go super girly when you can go grunge? (Well, grunge-ish. Grunge lite. Diet grunge.) The dress was cut a wee bit low, so I layered a lace bralette underneath for some extra coverage.
The Stan Smith's are a new addition to my growing sneaker collection. Wearing 'em feels so throwback, I love it. Obvious ways to wear: with ankle-length skinnies, cuffed boyfriend jeans, and anything athleisure. They feel a bit cool here with a dress though, no?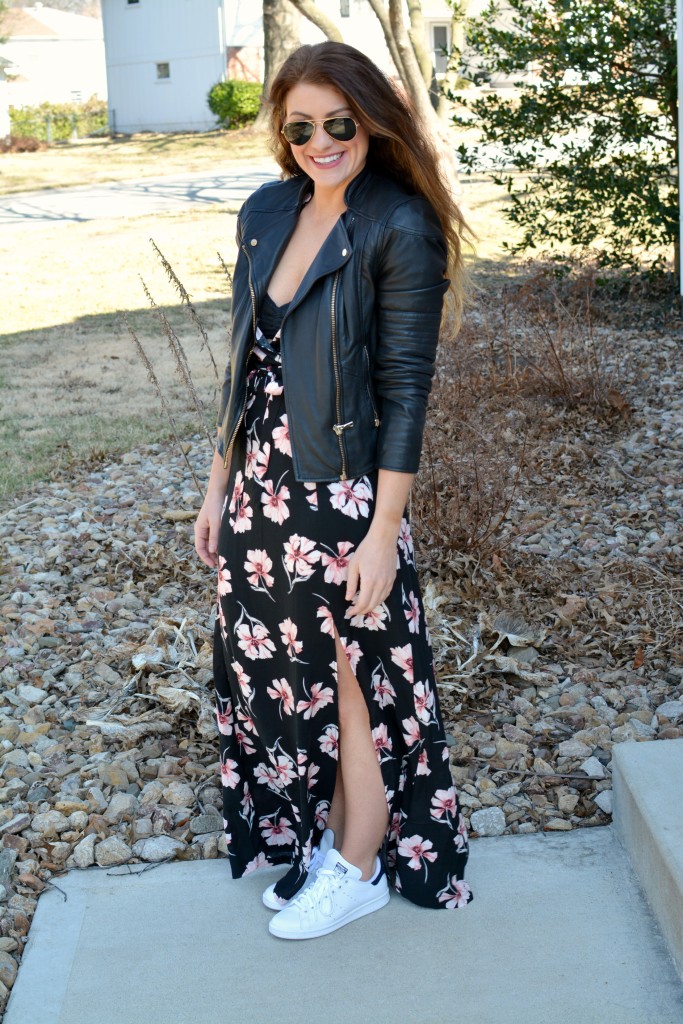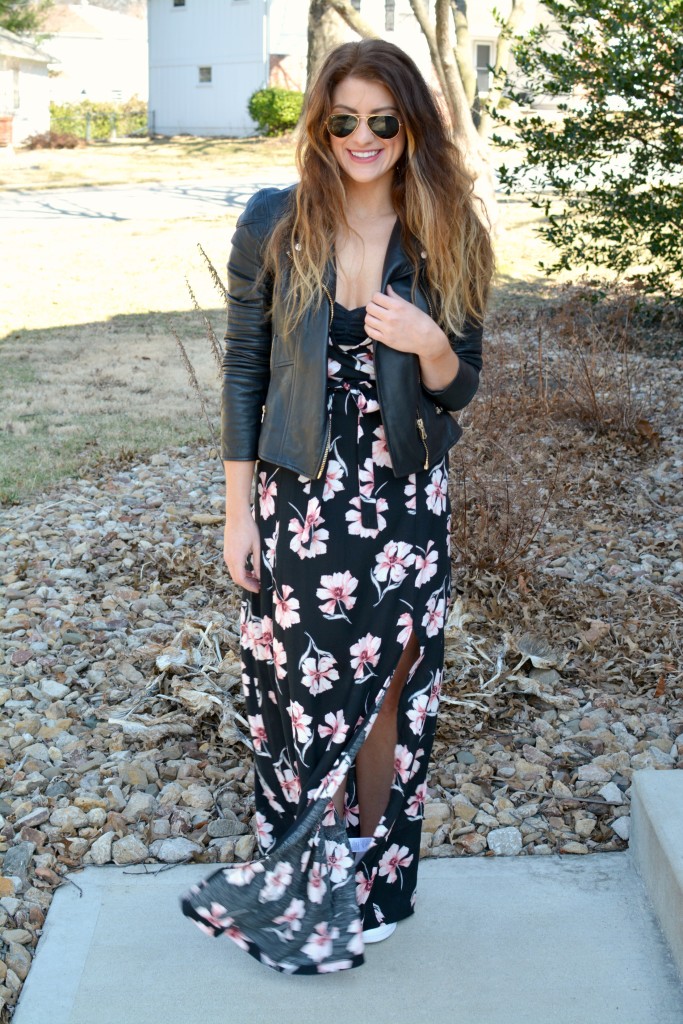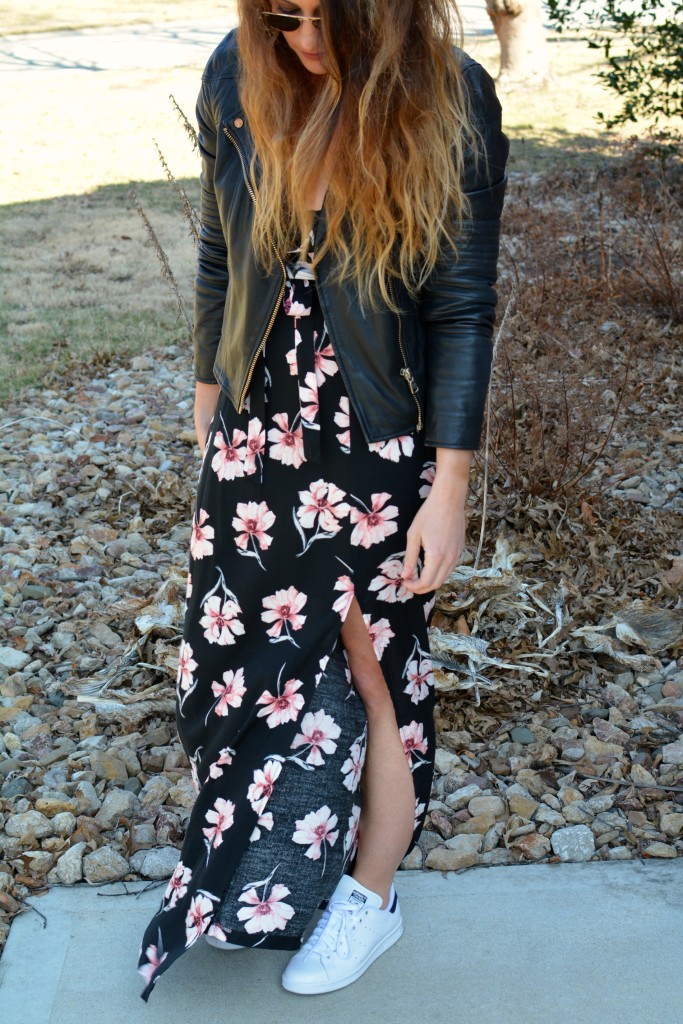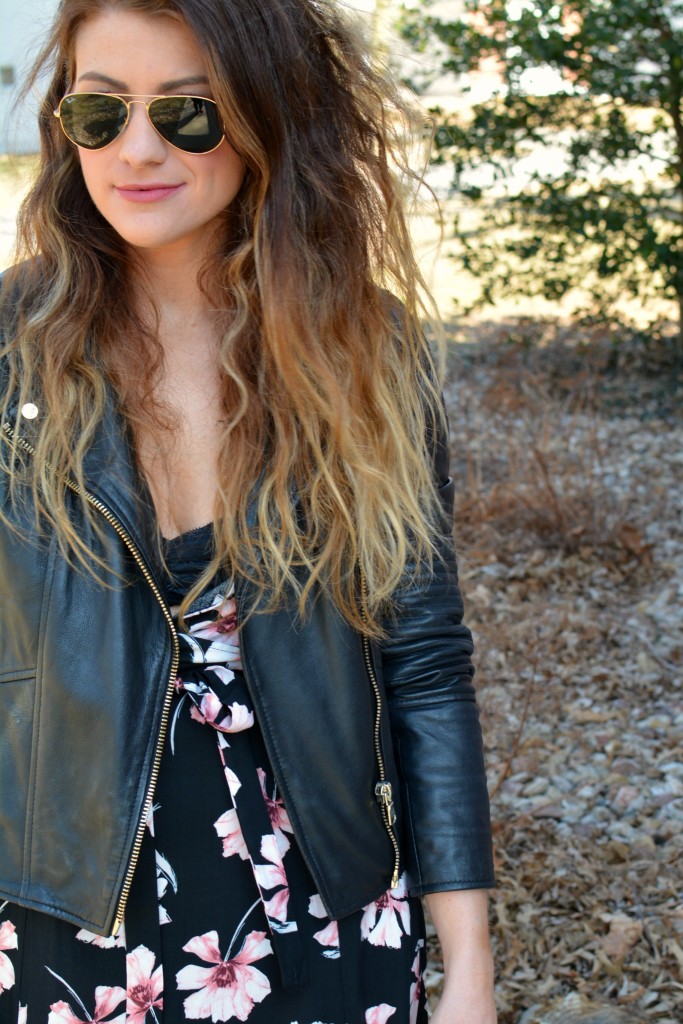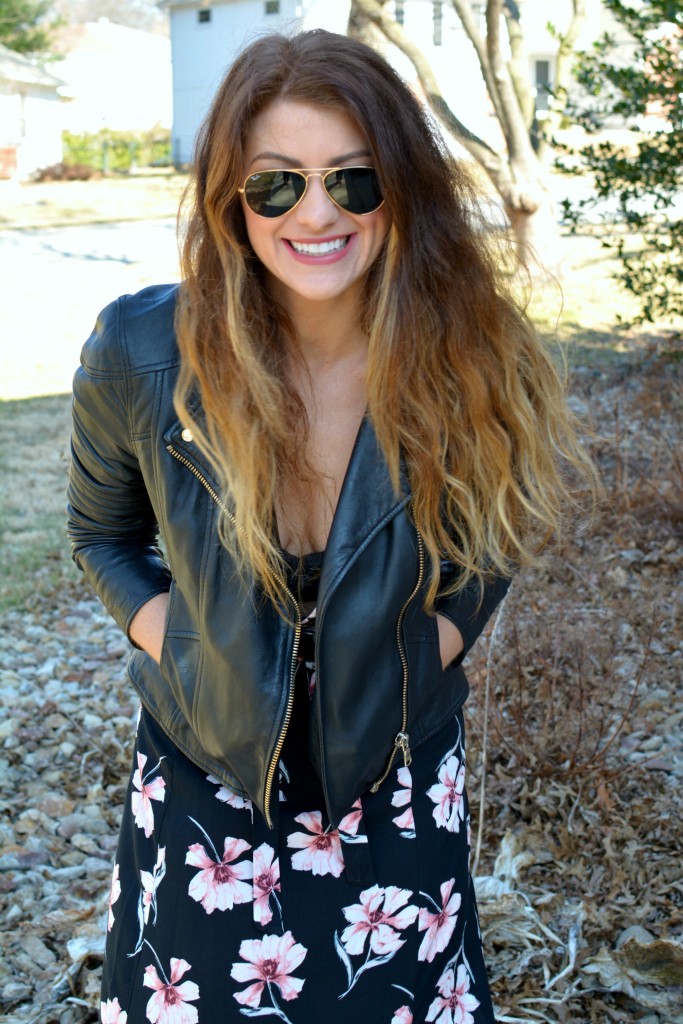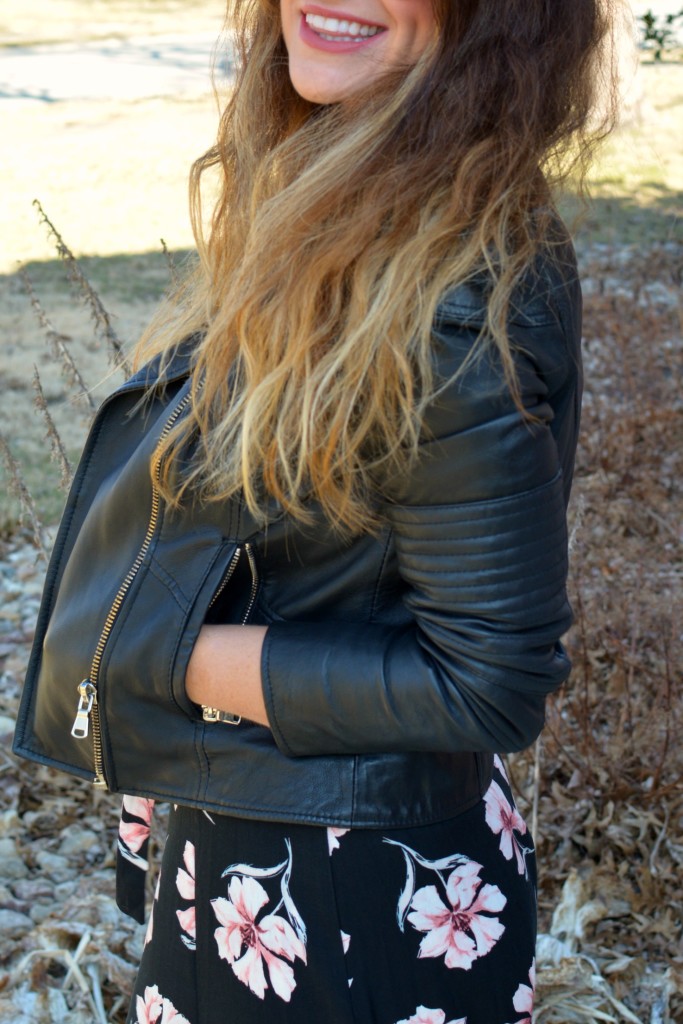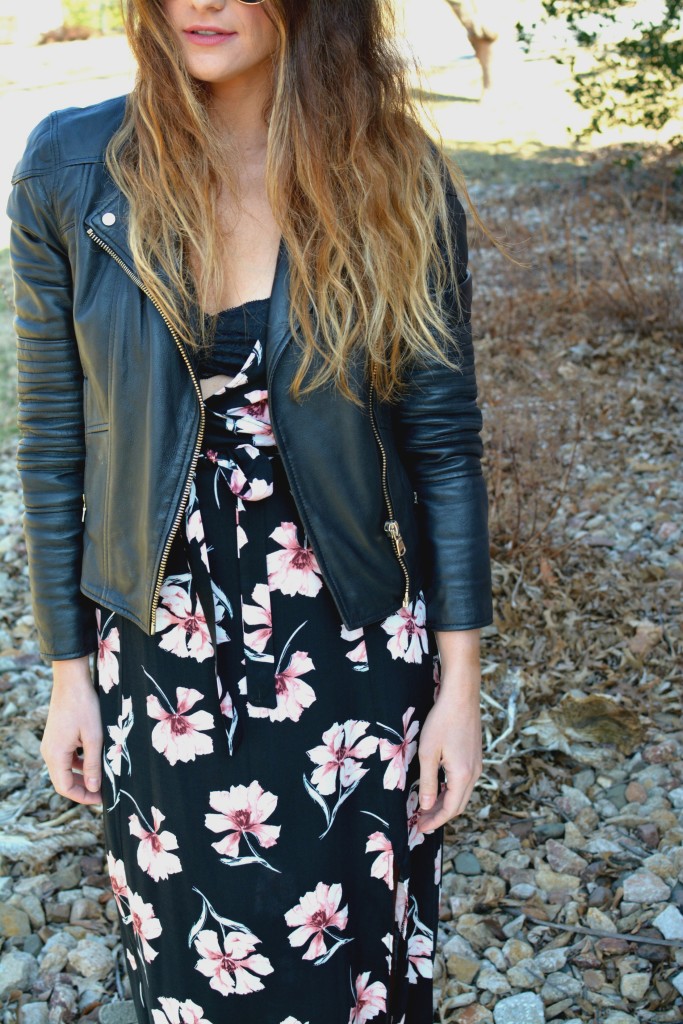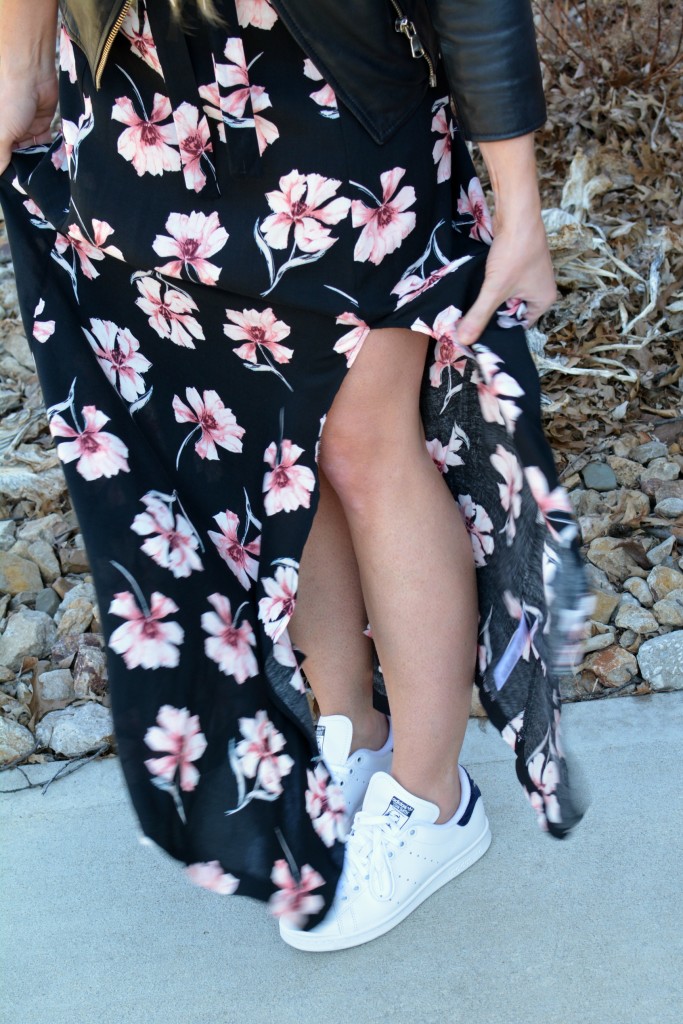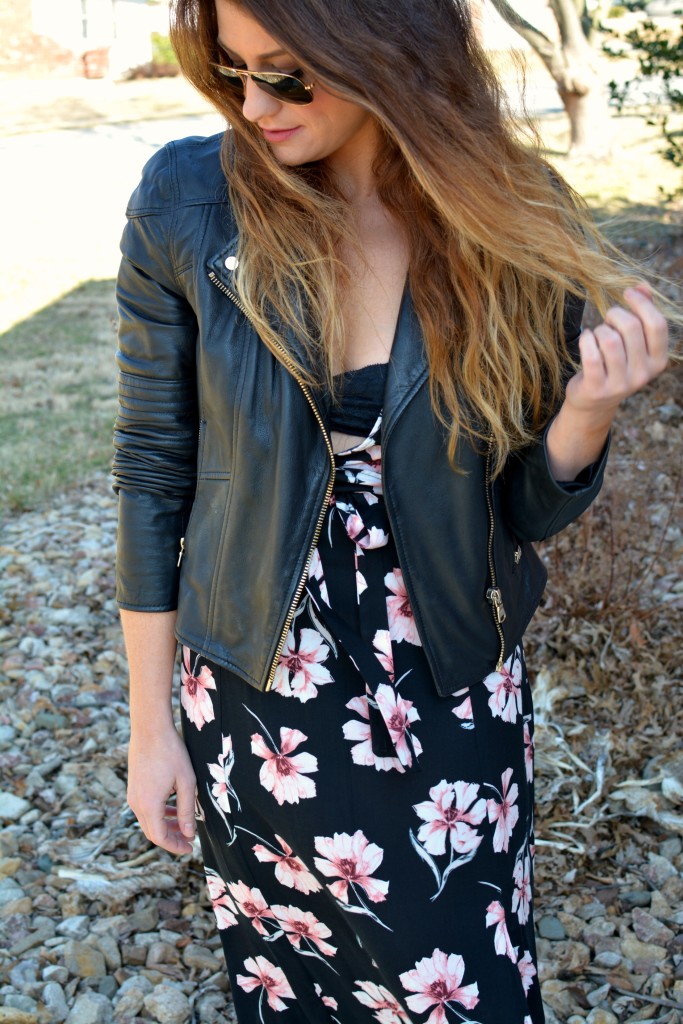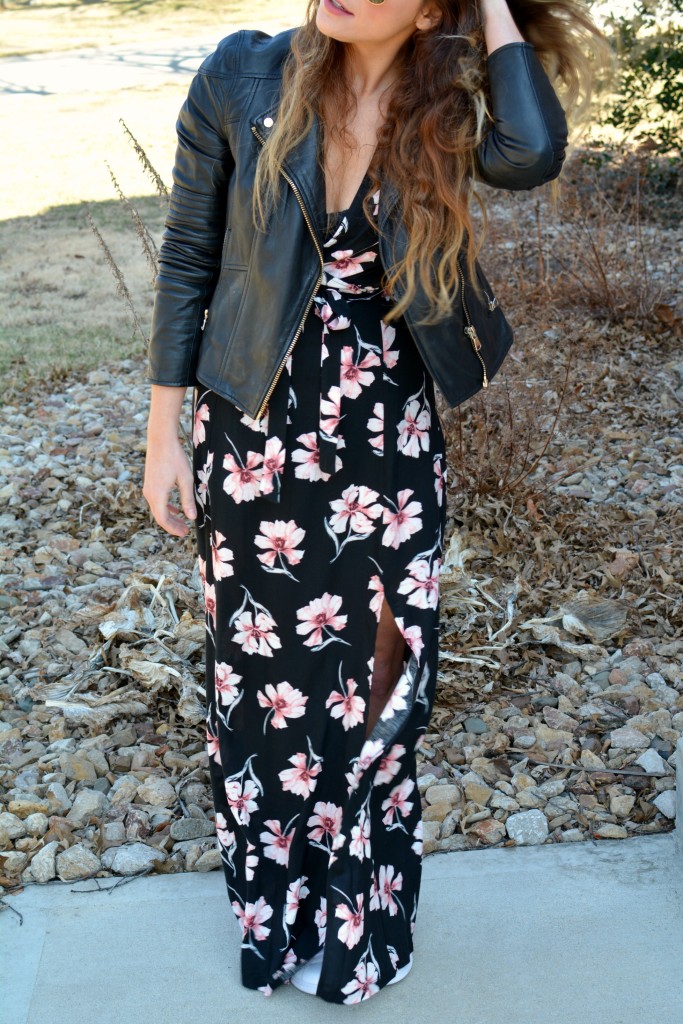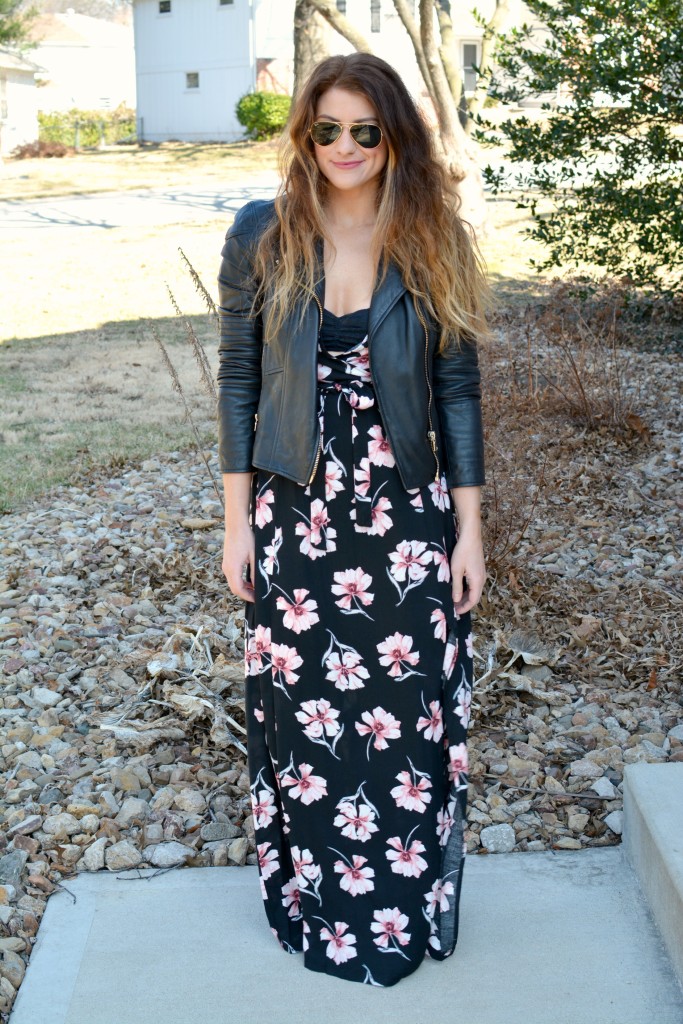 Shop the look:

Totally game for wearing this dress as a breezy + glam bathing suit cover-up this summer. Then that super huge deep-V wouldn't feel quite so risqué. Until then, lace bralettes to the rescue!
Linking up with Stylin in St. Louis, Doused in Pink + Curly Crafty Mom, Mix & Match Fashion, Daily Style Finds, The Red Closet Diary, The Penniless Socialite, Happiness at Mid Life, Life of Malones + East Coast Chic, Birdie Shoots, Adri Lately + Jeans and a Teacup, A Pocketful of Polka Dots, Style Elixir, The Penniless Socialite, Lifestyle by Joules, More Pieces of Me + Sincerely Jenna Marie, Michelle's Pa(i)ge + Northwest Blonde, and Pink Sole.