Sweater and jeans, sweater and jeans, rinse and repeat. You gotta stay warm, but man if that doesn't get a little boring.
How I cope: interesting textures + maybe-crazy shoes. This JOA eyelash sweater has a cool black and white print, and is soooo soft. Cozy and cute, so I was game. A little toughness in the form of a pair of second-skin coated jeans from Madewell (score these puppies for under $50 right now!), and then the absolute weirdest shoes from ASOS. Flatforms, seriously? Never though I would get on board, but I love the all-white leather + metallic pointed cap toe. I'm like Judy Jetson or something.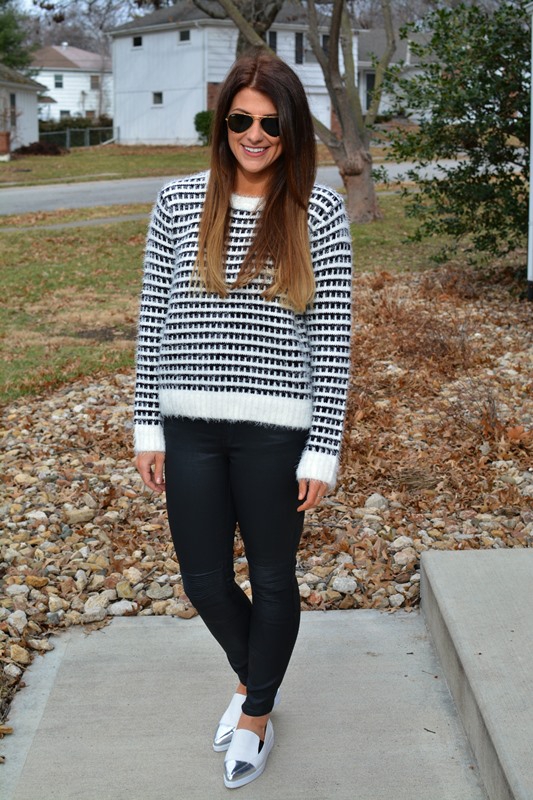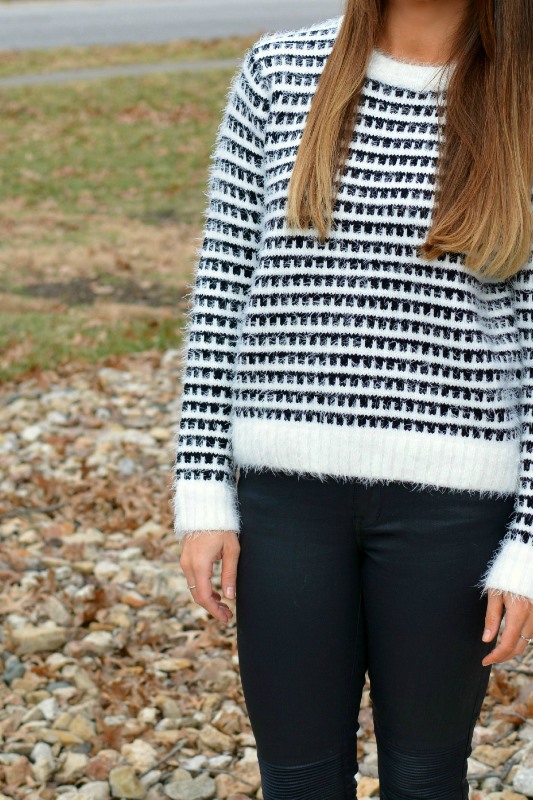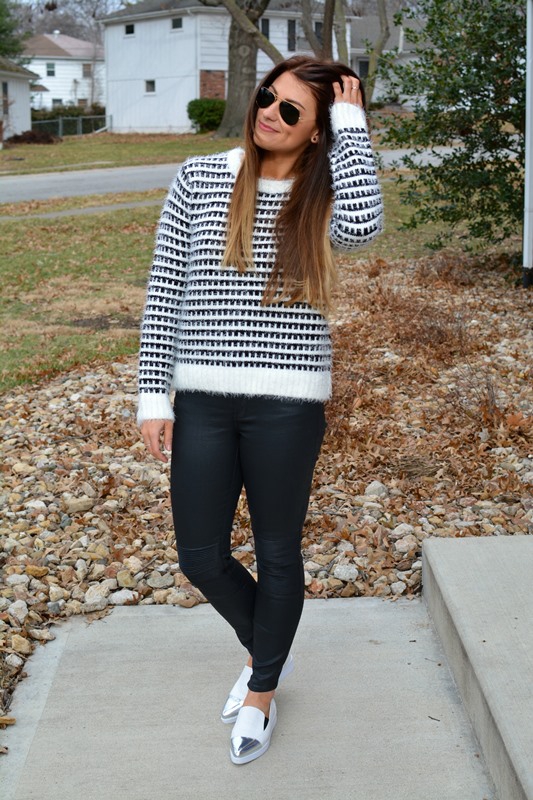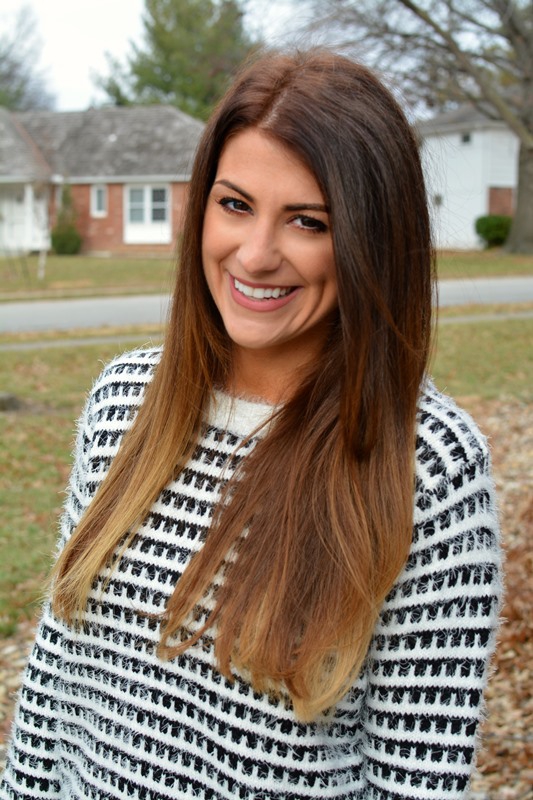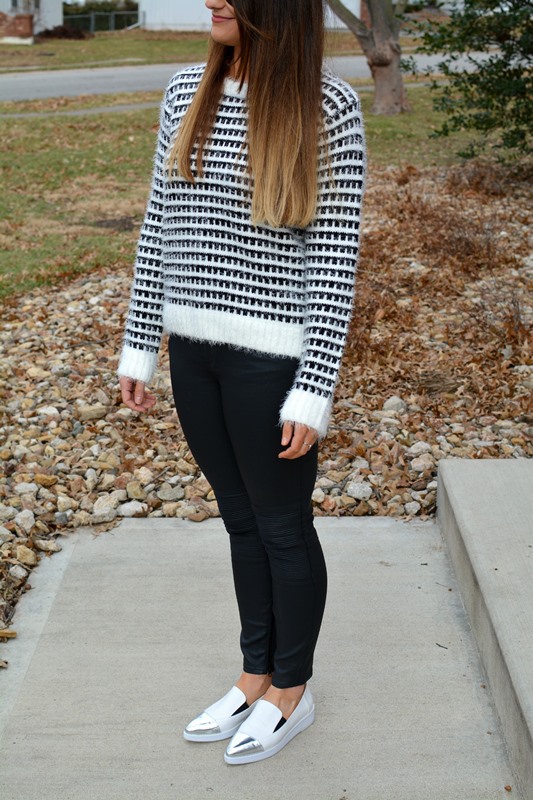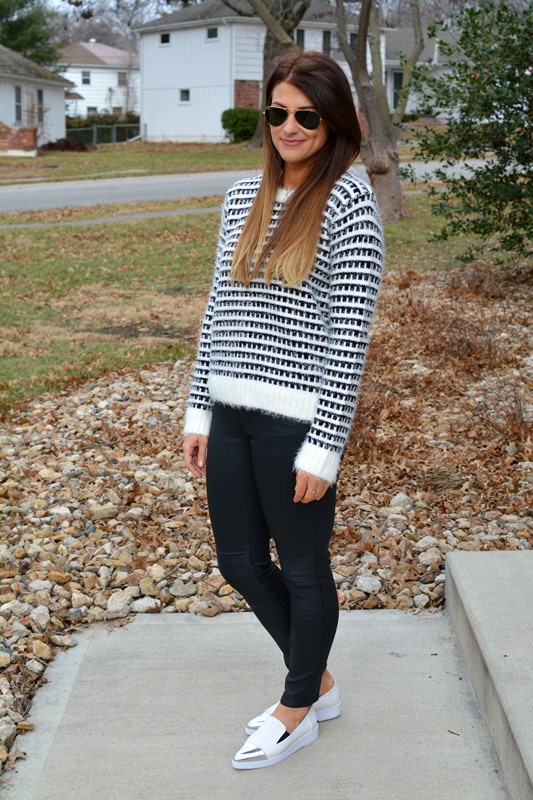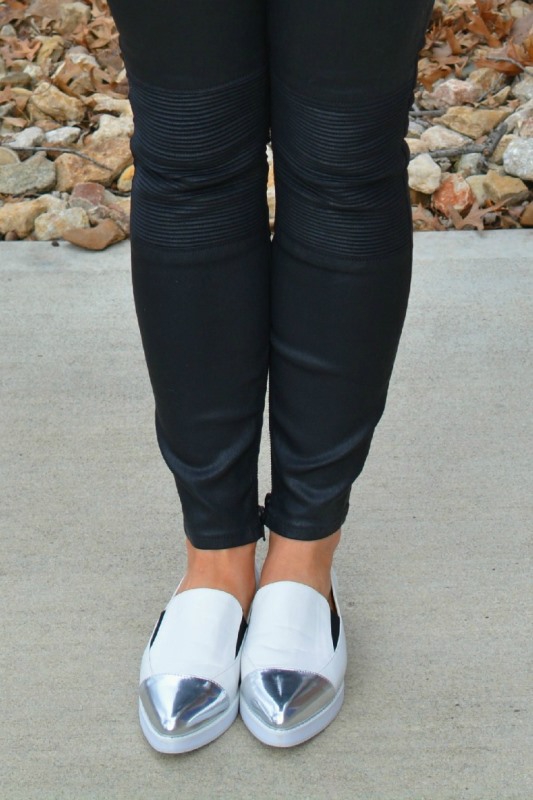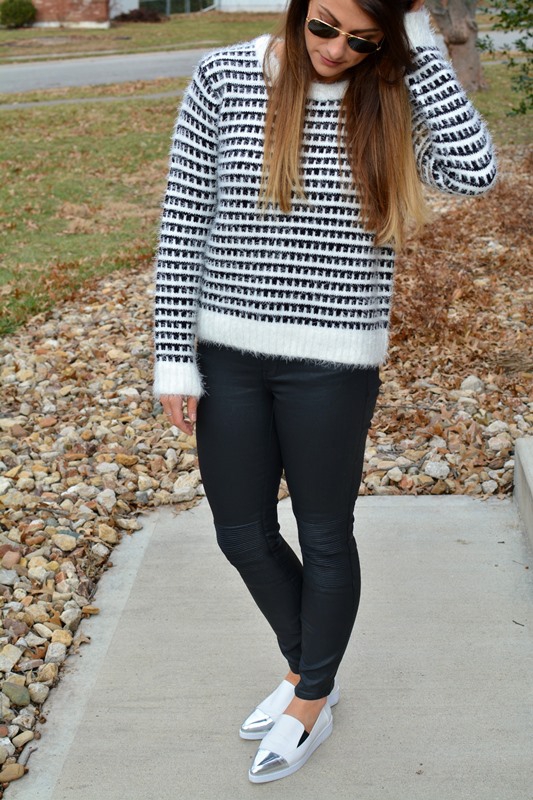 Shop the look:

We've been talking about goal-setting over on The Blogger Collective. A new calendar year is the perfect time to set some blog-related goals (in addition to those tried-and-true resolutions of eating better + exercising more + procrastinating less), so for 2015 I plan on:
Expanding my beauty coverage here on LSR. I launched The Vanity in 2014 where I cover beauty products I'm loving, but I want to make this column more of a regular feature + dig a little deeper into the beauty arena. I often get comments/emails from you guys on my hair + makeup, so if there's something you want to know about and/or see on LSR, let me know!
Devoting more effort on Pinterest. I'm all about Twitter and Instagram, but lately I've been feeling like I should spend more time on my Pinterest boards. They need some love in the form of updating + organization.
Getting more comfy with my camera. My good pal Brina from giggleCHAMP takes the photos you see here, but I'm not nearly as adept when on my own. Need to up my game this year.
Updating my media kit. It needs a bit of a freshening up anyway, and I'd like to take the opportunity to make it more creative while still being easy to follow + informative for potential partners.
Bloggers: what are your goals? Come share them with us on Twitter; tag your goals with #tbcgoals and join in on the convo.
Linking up today with My Girlish Whims, Stylin in St. Louis, Mix & Match Fashion, Chic Street Style, The Penniless Socialite + The Tiny Heart, The Red Closet Diary, I'm Perfectly Human + Made With Zeal, Happiness at Mid Life, Home of Malones + East Coast Chic, VMG206, Simple Nails and Beauty, Style Elixir, The Fashionista Momma, More Pieces of Me + On the Daily Express, Rhea Et Cetera, and Pink Sole + Cha Cha The Fashion Genius.