Remixing athleisure.
When the weekend comes, you can usually find me in athleisure-based looks. I love how this super casual + street chic way of outfitting has become normal. An oversized sweatshirt is no longer sloppy (in fact, it's cooler to buy 'em big), and those workout leggings are not just gym-only. This means that you don't have to sacrifice style for comfort. It also means that same printed sweatshirt goes on the grocery run and to the boutique opening, or as loungewear and to drinks with pals. Bonus: sneakers with everything, so your feet are just as cool and comfortable as the rest of you.
What I love about athleisure is that it's more broad than just wearing your yoga leggings with everything (although that totally counts). A few of the items that jazz up a basic tee + leggings:
Jackets (leather, suede, moto, bombers, the printed workout variety, denim)
Sweaters (go oversized and slouchy with a sweater and leggings, or do a cropped sweater and add a jacket over the top)
Ankle boots (while sneakers are the natural go-to, you can dress up those workout leggings with a tough/heeled ankle boot)
Fuzzy slides (so 90's and I love it; get yourself a pair to do the whole California It Girl thing)
Tall boots (once fall + winter really settle in, grab a pair of boots to match with cold gear leggings)
Check out a few of my favorite athleisure looks (from my Instagram) to get some ideas on remixing the trend. Add an oversized denim jacket, tie a chambray around your waist, or wear your sneakers with an overall dress. So. Many. Options.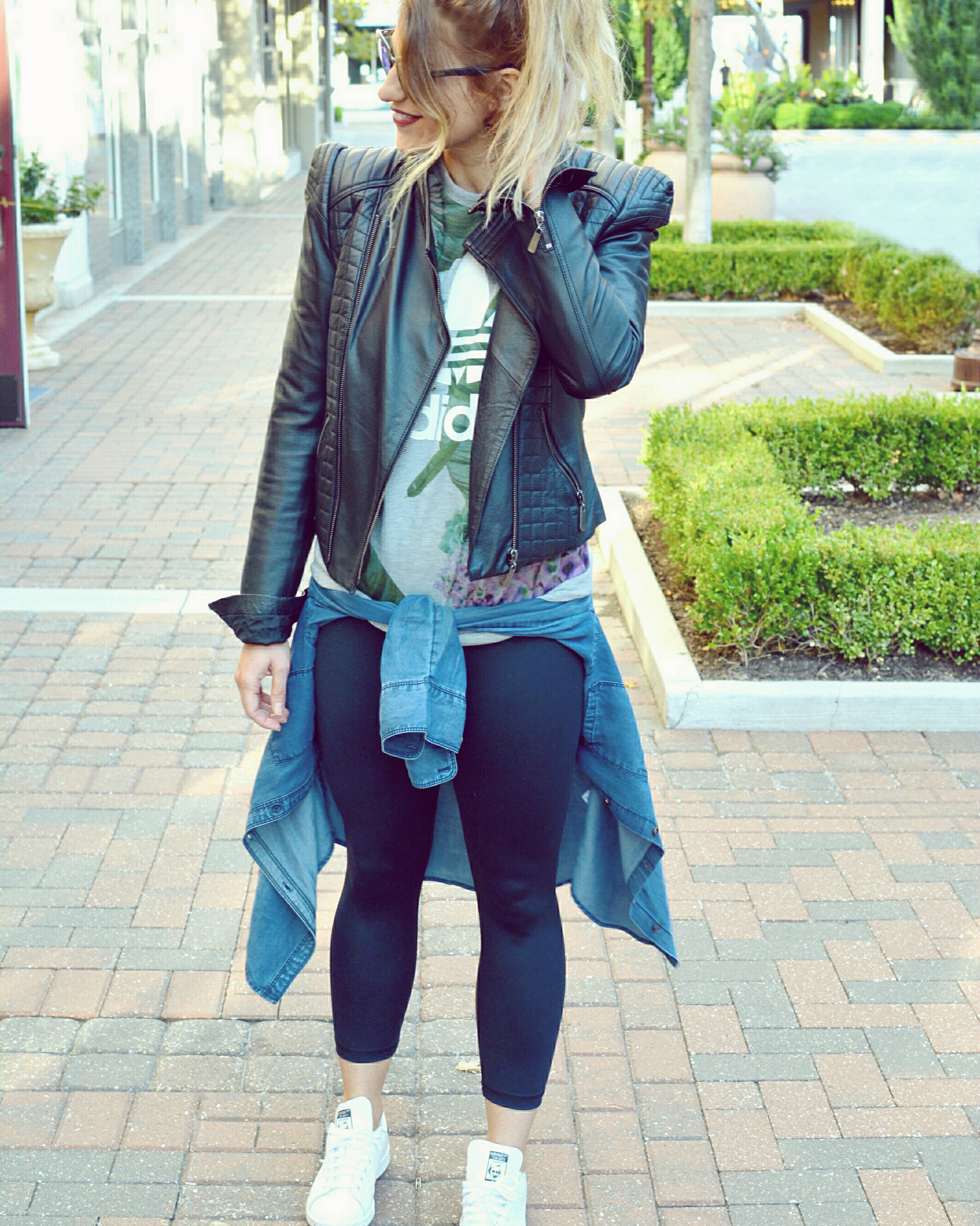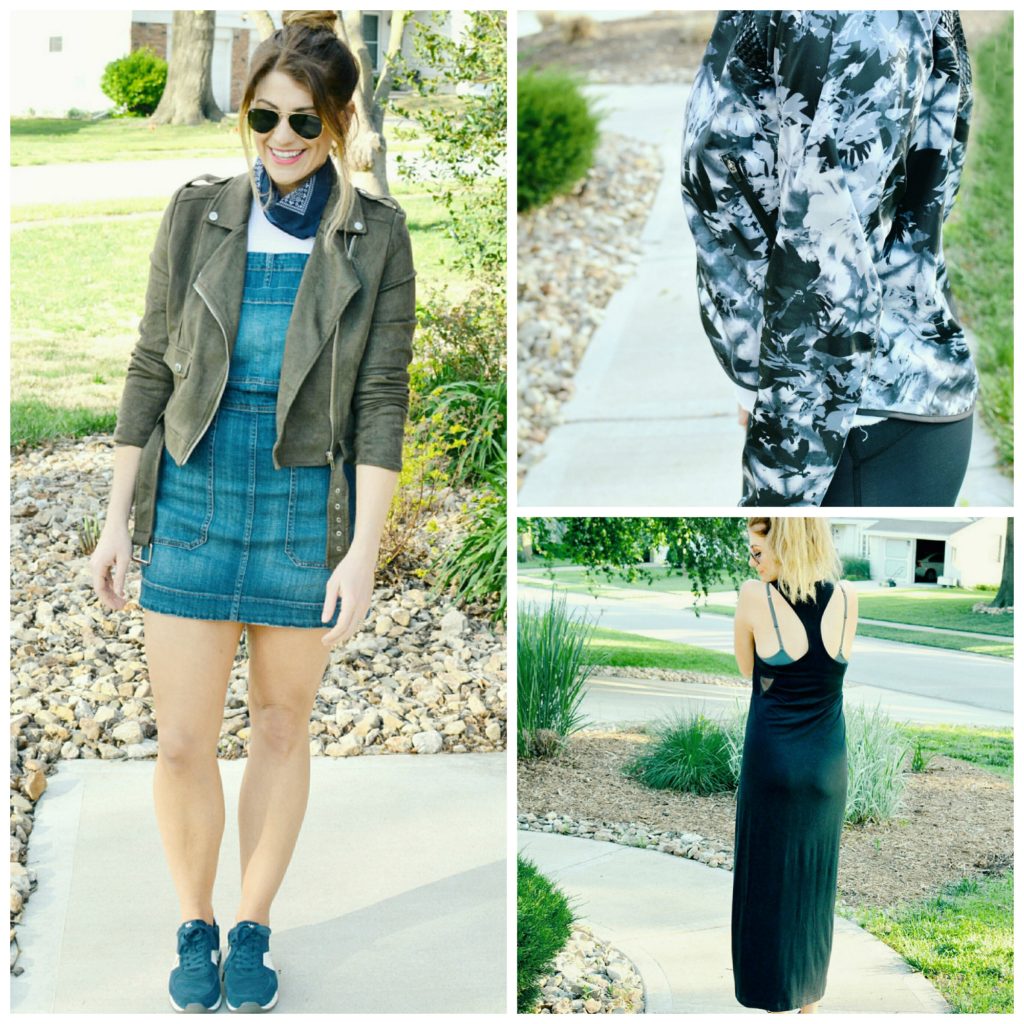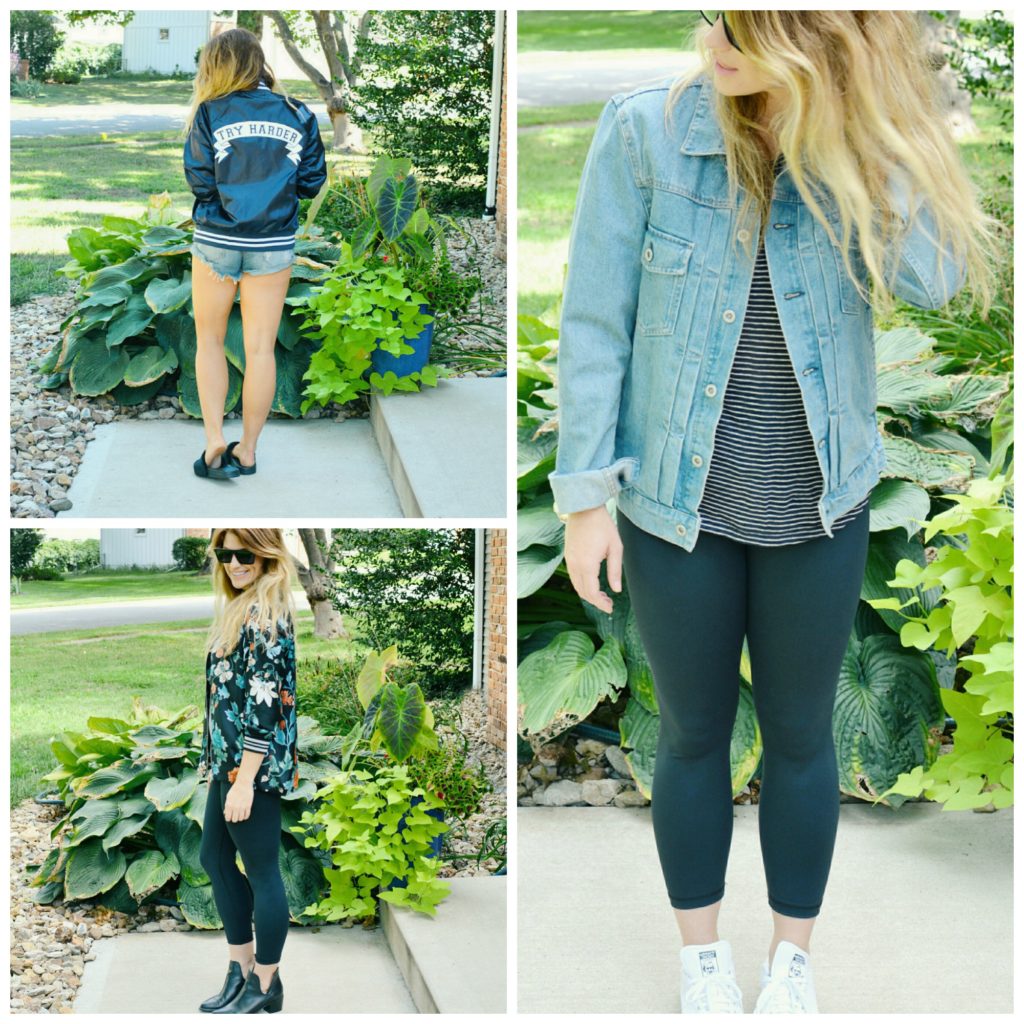 So what do you need to round out your wardrobe with some athleisure? I've picked a bunch of goodies from Shopbop for just that purpose.
Leggings (both basic and wild; you need 'em both), jackets, and tops perfect for mix + matching for the perfect kinda-gym-kinda-street outfits:

Sports bras, shoes (because your feet should be stylin' and comfy), and bags that haul all your stuff with a sporty-luxe feel: