A cozy cardigan and trendy sock boots for a balanced holiday look.
Thanksgiving is this Thursday– which means I need a Thanksgiving outfit. (While we're on the subject, I'm way beyond excited for pumpkin pie, sage sausage stuffing, and cranberry sauce.) I never know what I'm wearing until the morning of; it's usually a toss-up between sweat pants or actual clothes. My family tends to trend casual, but I always want to grab a heeled-something to dress up my look.
This year I'm keeping with a tonal theme: all beige, baby. A cozy tasseled cardigan and super stretchy skinnies (they just look like real jeans; these suckers have some give) provide the comfort, and then dressier elements elevate the look. Enter stage left: sock boots with a solid stacked heel, big hoop earrings, and a pendant necklace with just a bit of sparkle. This look seamlessly mixes classic and trendy elements, and my only worry will be red wine stains. (Tide pens to the rescue.)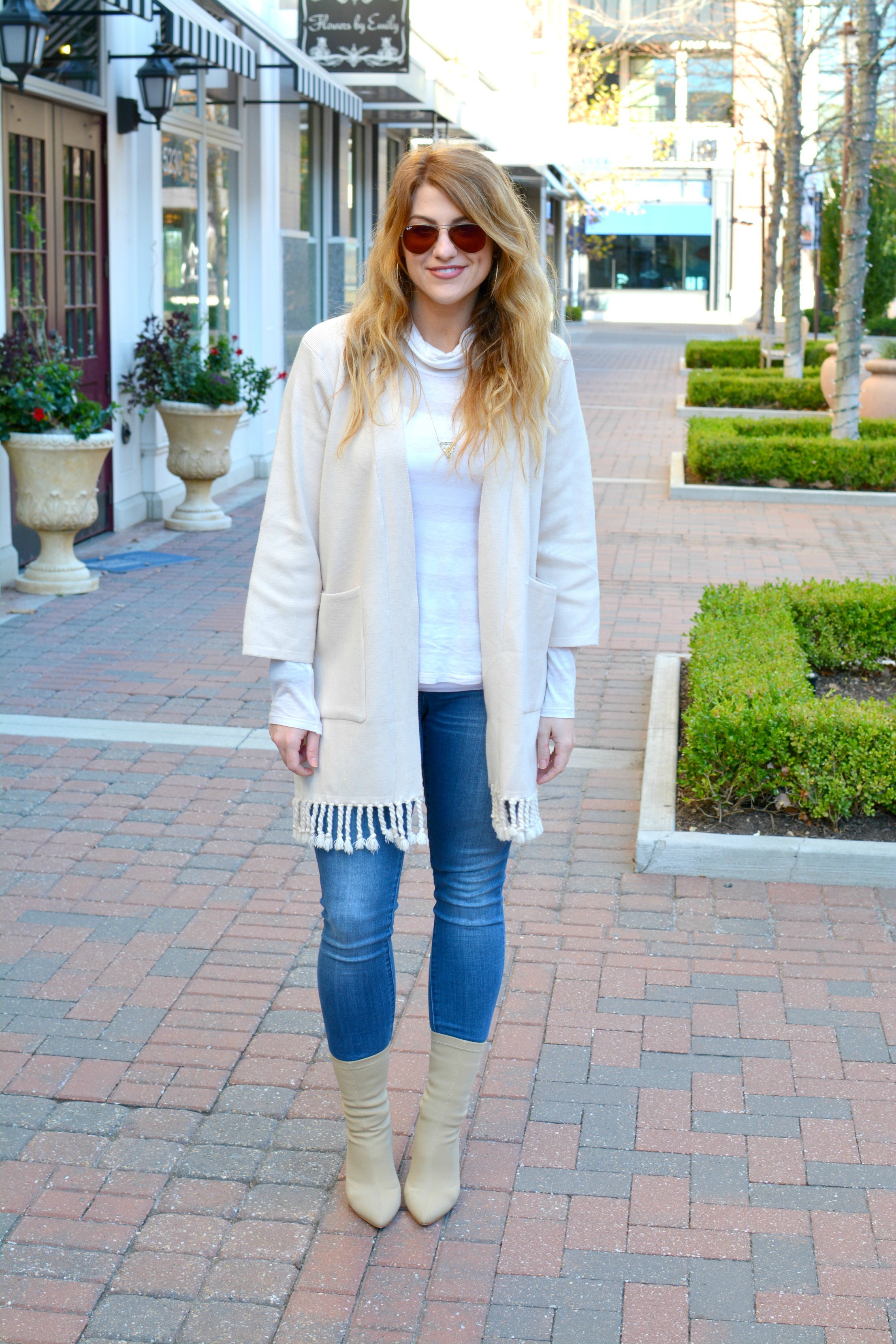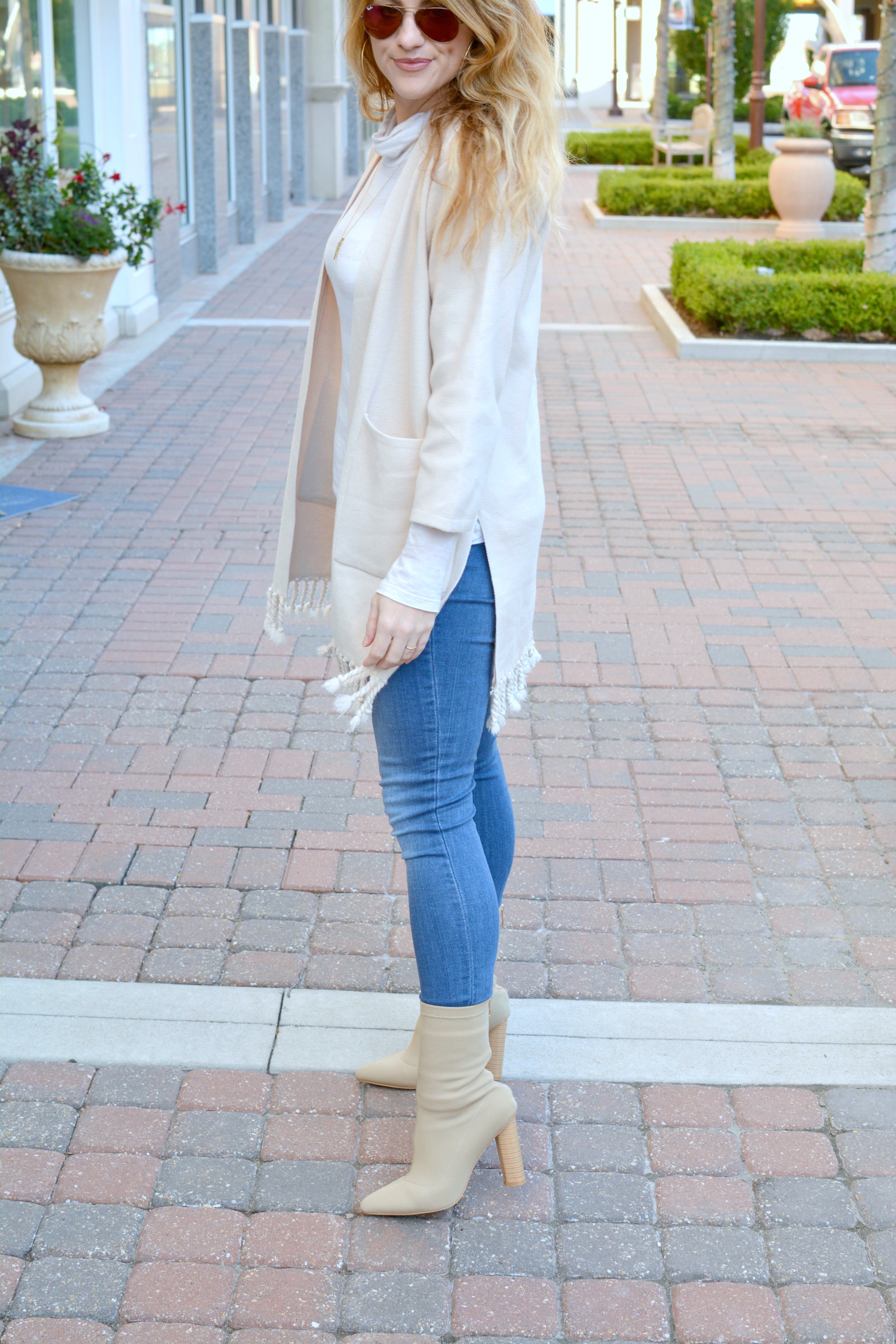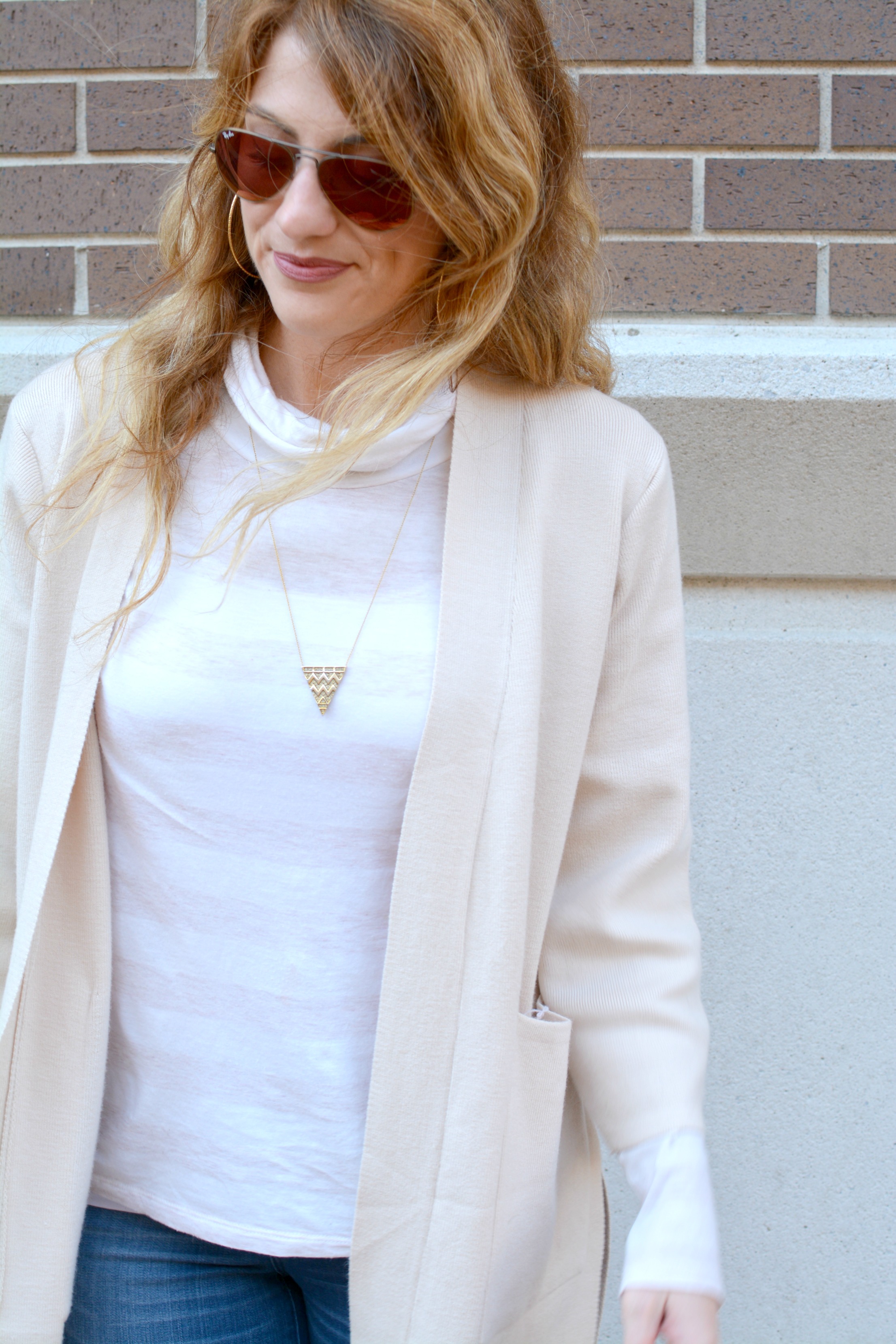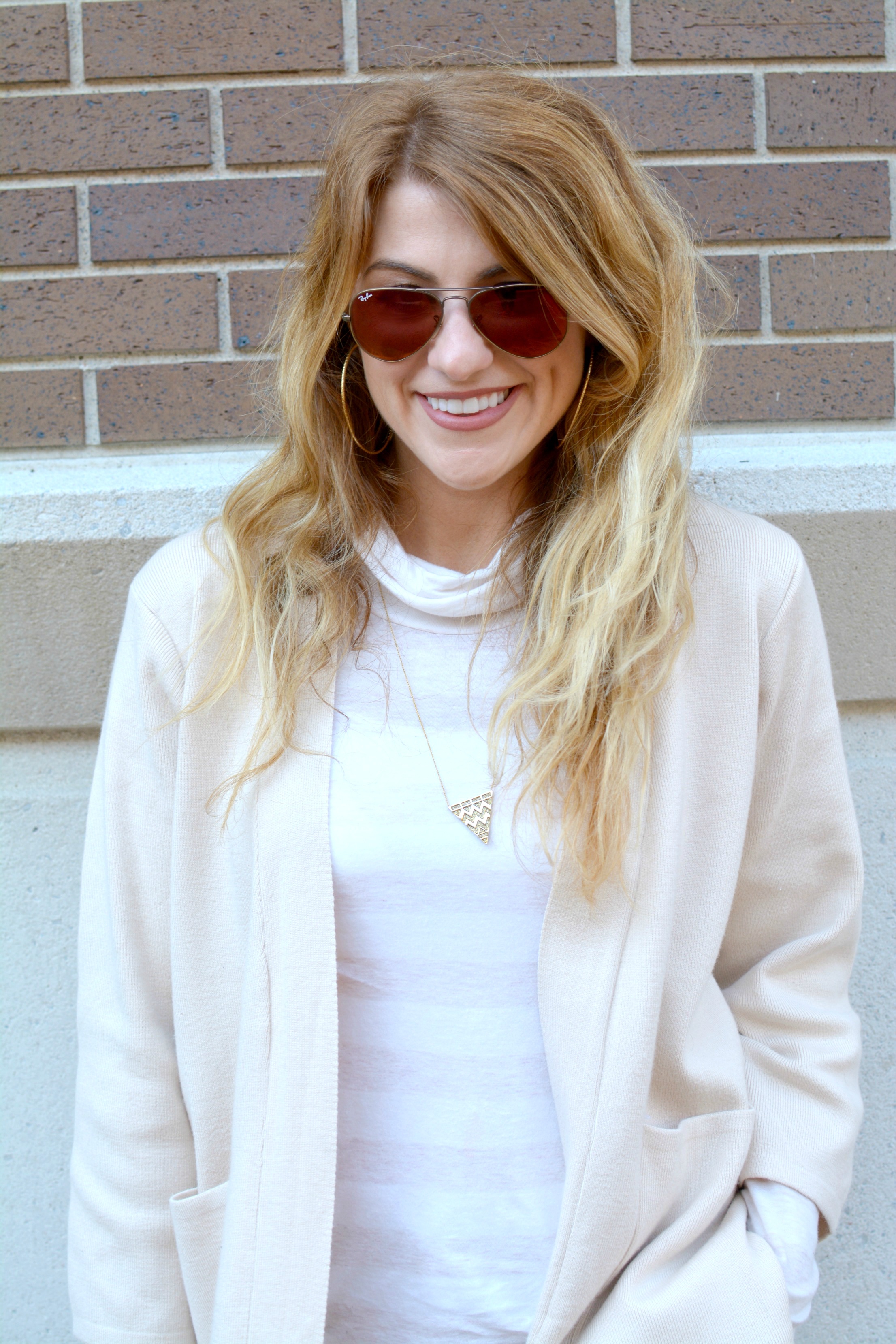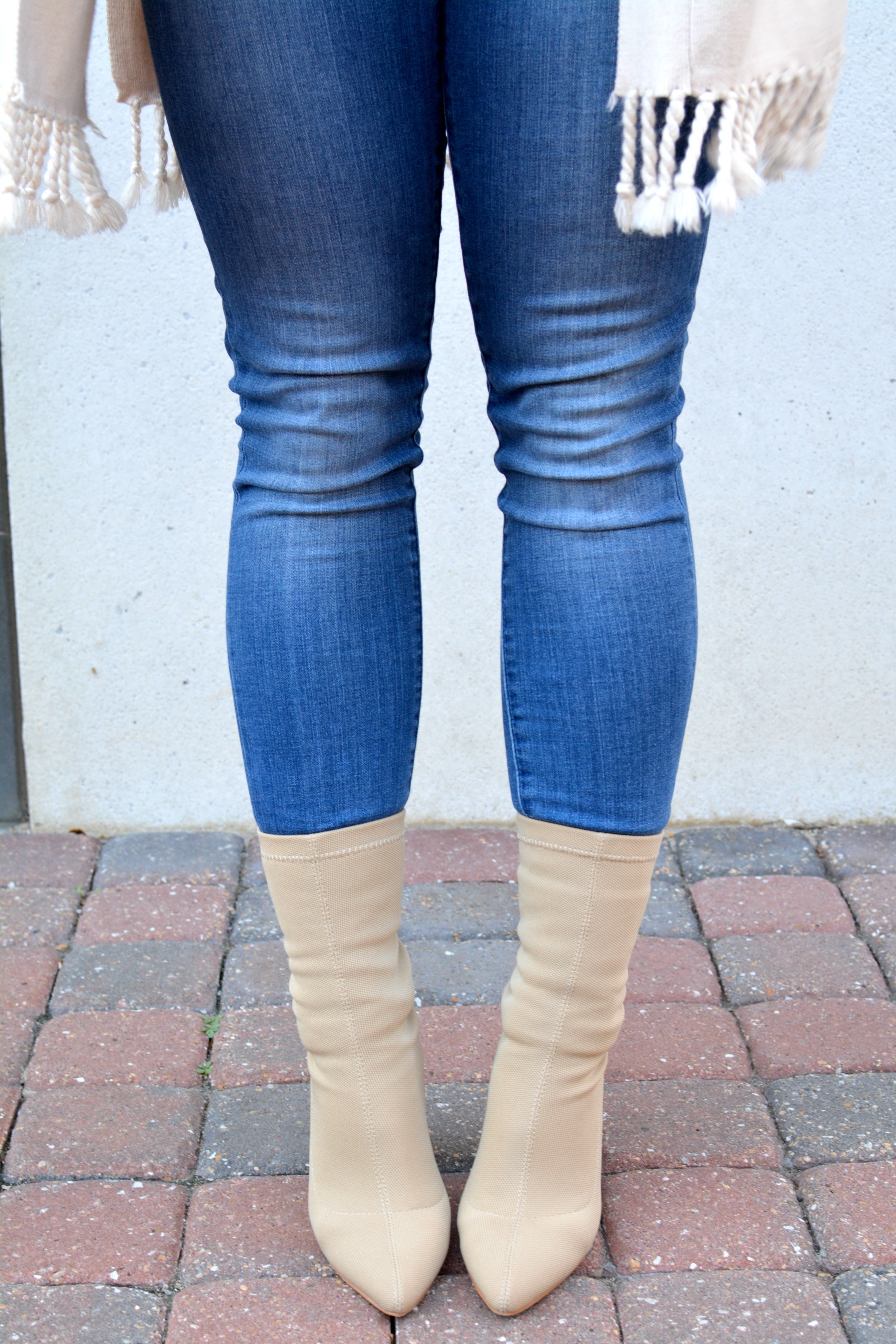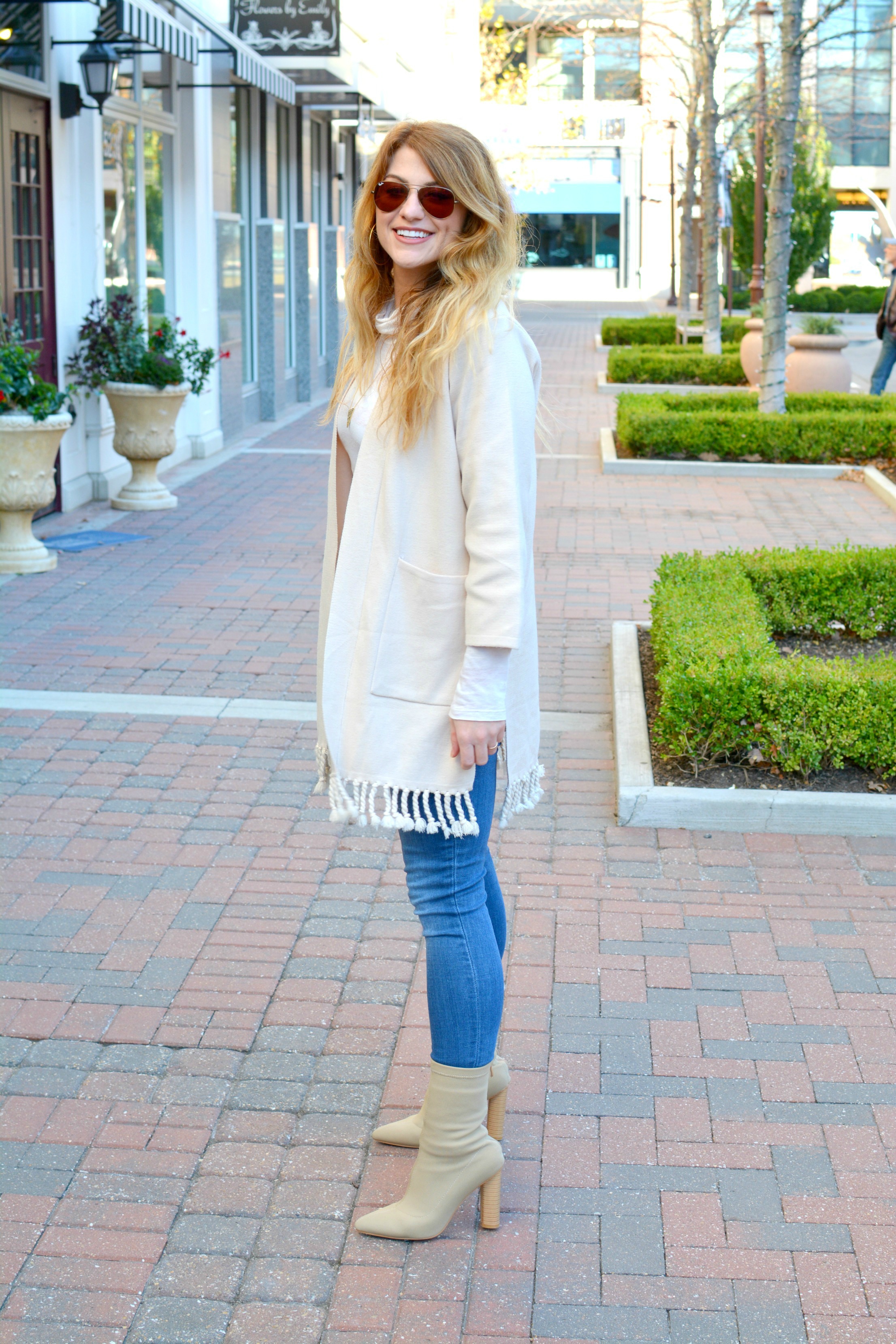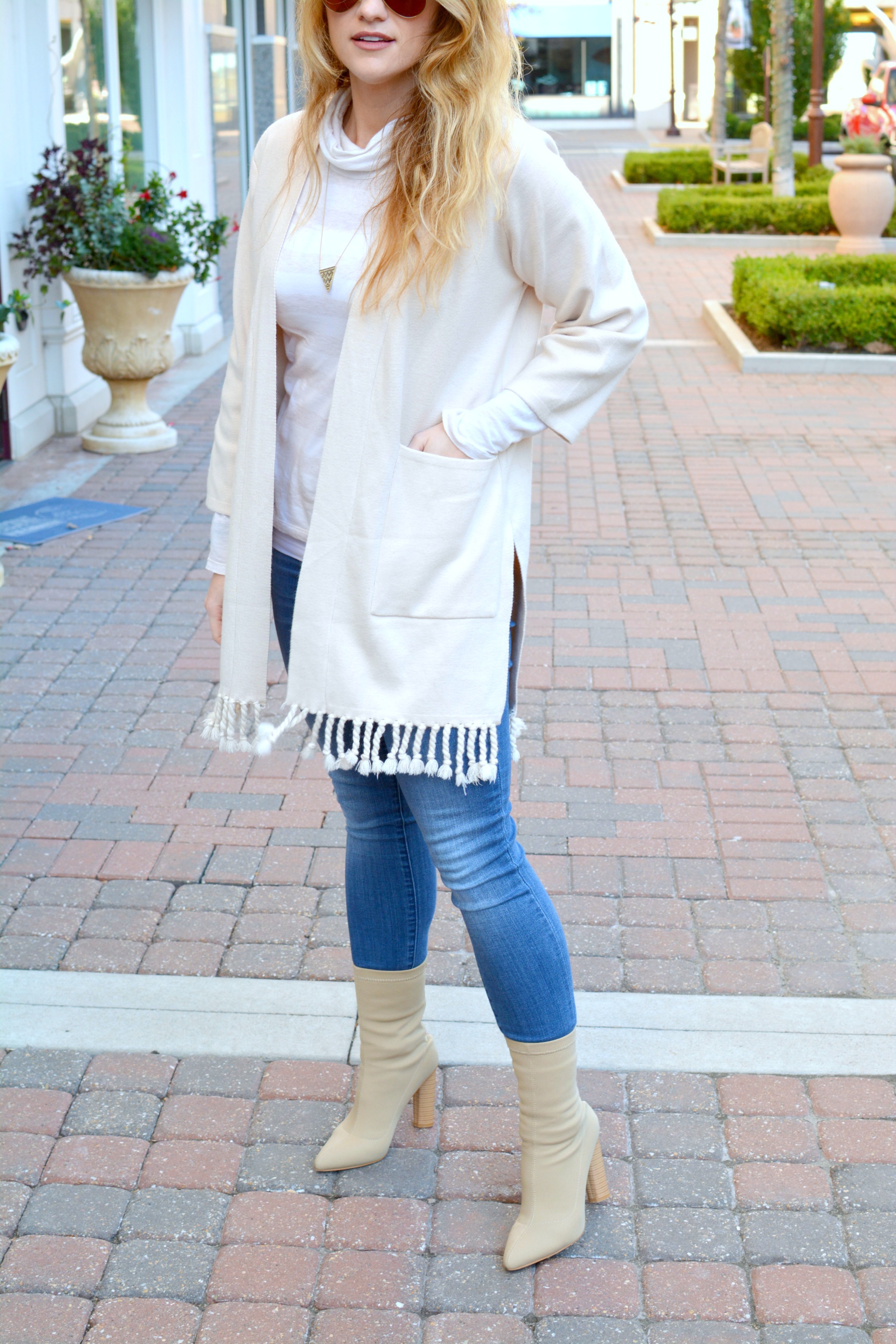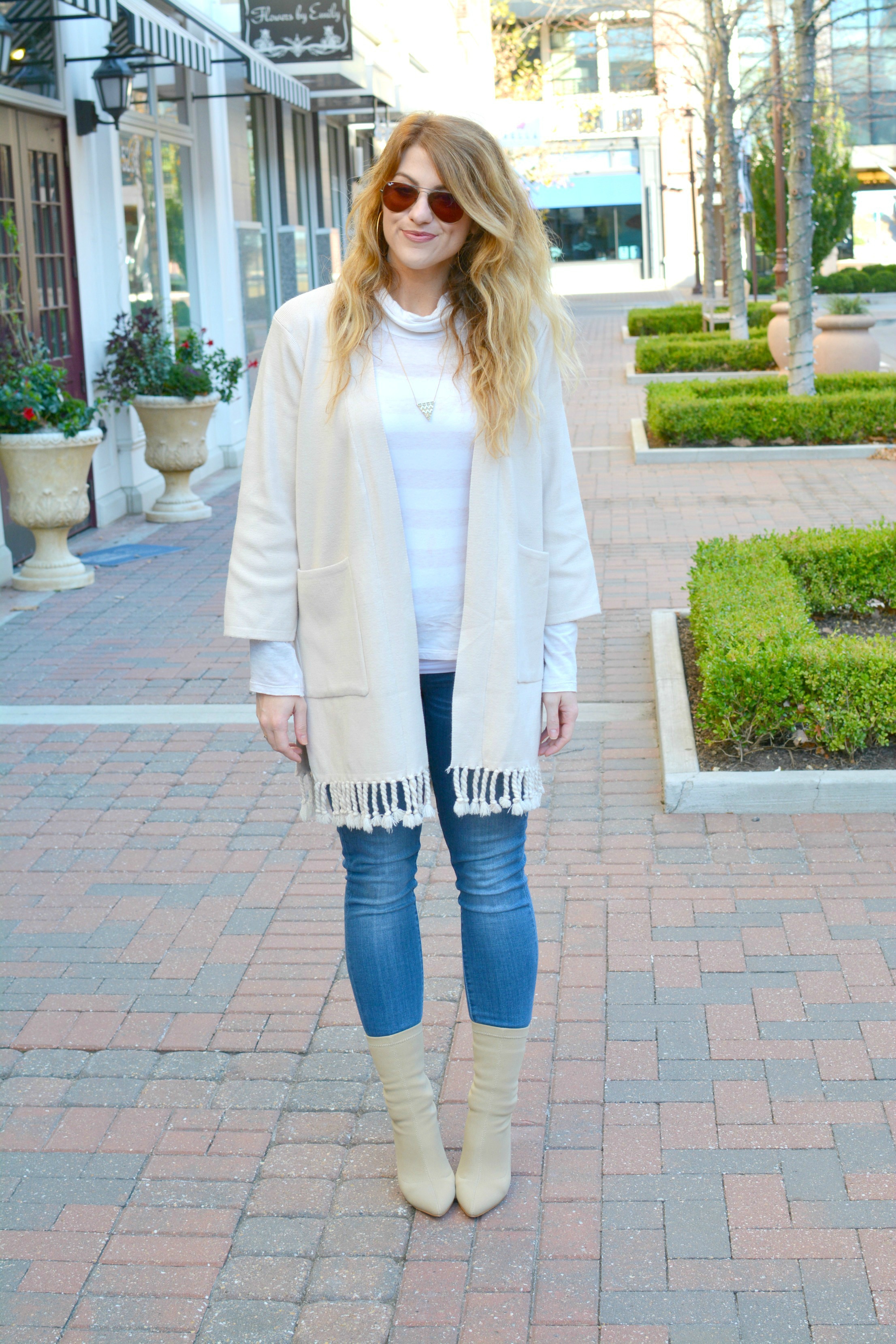 Shop the look:

How do you plan your Thanksgiving outfit? Is your event formal or casual? I love the combo of easy and dressy elements in this look, plus the addition of current trends like a monochromatic theme and sock boots. Digging the layering here, too– if a kitchen full of family members raises the temp too much, I can take the cardigan off and not lose style points. If I want to give my feet a break from the heels (or I've had a glass or three of mulled wine), I can kick off the sock boots. A girl needs options!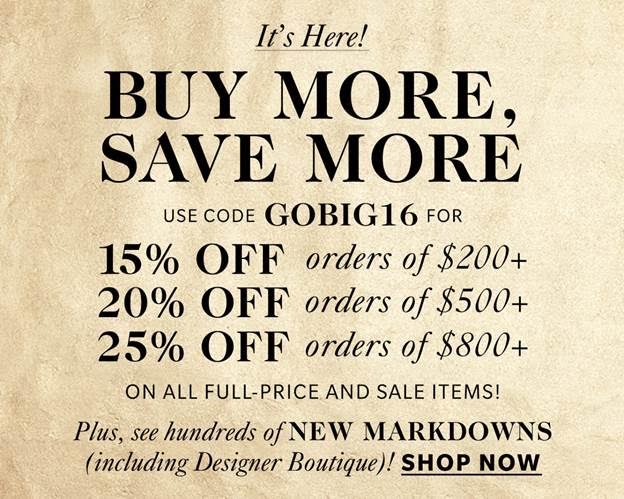 Happy Thanksgiving! Check back Thursday for a serious breakdown of all the gifting options to guide you through the holiday season. In the meantime, Shopbop is having a sale you need to check out. I've dropped all my favorites here (at several price points) for your shopping ease.
Shopbop is starting the Black Friday madness just a bit early, which is great because it gives you a chance to get some shopping done before you are knee-deep in turkey and family tradition. What I love about this sale? The more you spend, the more you save!
You can get 15% off $200+ orders, 20% off $500+ orders, and 25% off $800+ orders. So if you've been eyeing that designer bag or want to get a huge chunk discounted off your Christmas shopping for your most stylish friends + family, this is the sale to go hard on. Use code: GOBIG16 at checkout and watch that total drop.
The sale runs today through Monday, November 28th. That's almost a whole week to shop! (For my Central time zone friends, the sale ends at 2:00 a.m. on Monday night/Tuesday morning, technically November 29th.)
I've linked everything from jewelry to athleisure goodies, denim to holiday outfits. Go forth and get your shop on!
Bonus round: check back Thursday (post-meal + family time, of course) when I'm launching all my holiday picks for this season. If you need a gift guide, I've got you covered. I've scoured the best retailers with the best items, for everyone from your girlfriend to your sister to that co-worker who keeps you sane at the office. See you then!

Linking up with Beauty By Miss L, Style Elixir, Elegantly Dressed and Stylish, Her Heartland Soul, Walking in Memphis in High Heels + The Fashion Canvas, I Do DeClaire, Two Peas in a Blog, Garay Treasures, Style Nudge, Myriad Musings, Shopping My Closet, Posh Classy Mom, Sydney Fashion Hunter, Get Your Pretty On, Rosy Outlook + Seeking Sunshine, Pumps and Push Ups, and The Pleated Poppy.