I'm baaaaaaaaaaack!
Vacation was a blast. The takeaway: how I live in a city without a brick and mortar Zara + a Topshop is a straight up miracle. Seriously. Bless Chicago and it's Magnificent Mile.
On the blog today is a super easy, definitely breezy dress from Target with a pair of chunky-soled ankle boots. Labor Day may mark the unofficial end of summer, but the weather's still warm here in Kansas City.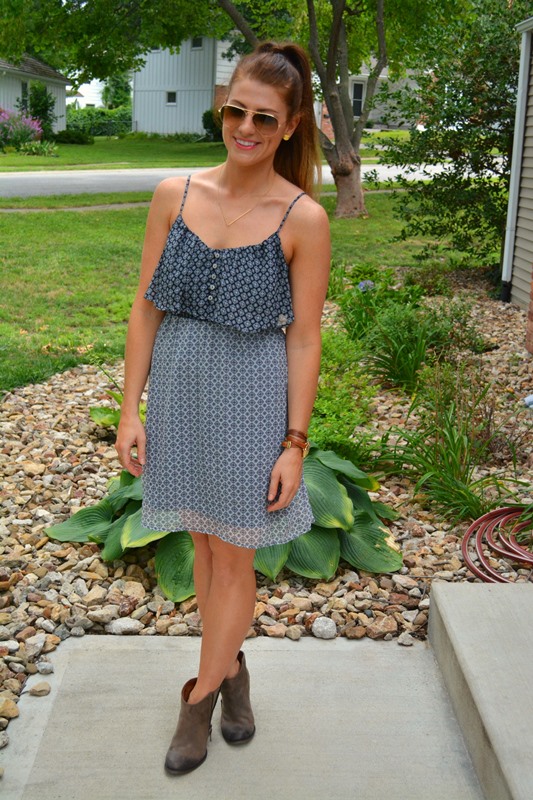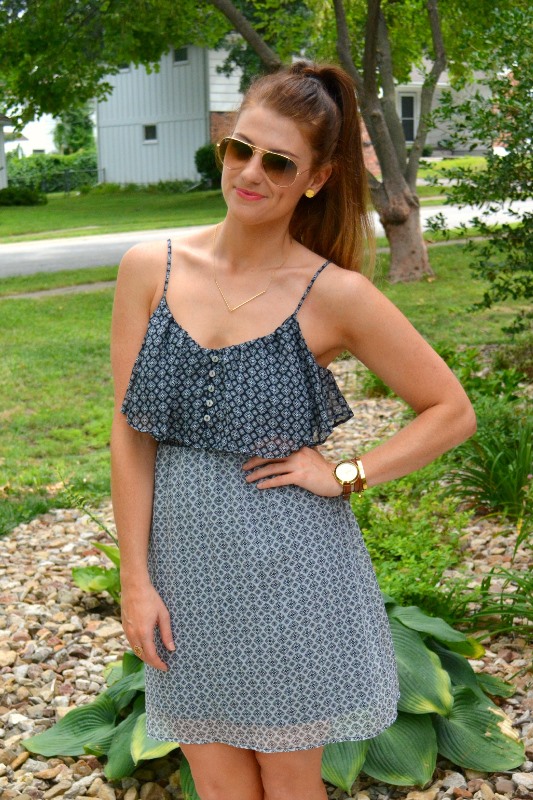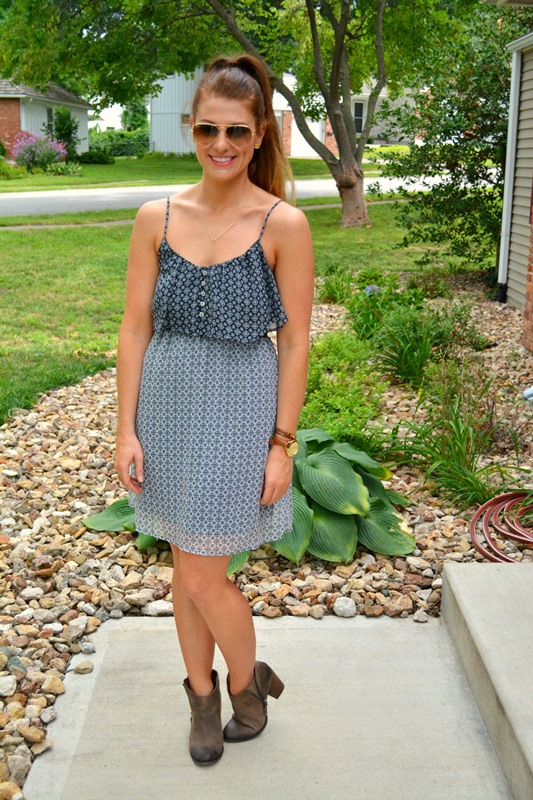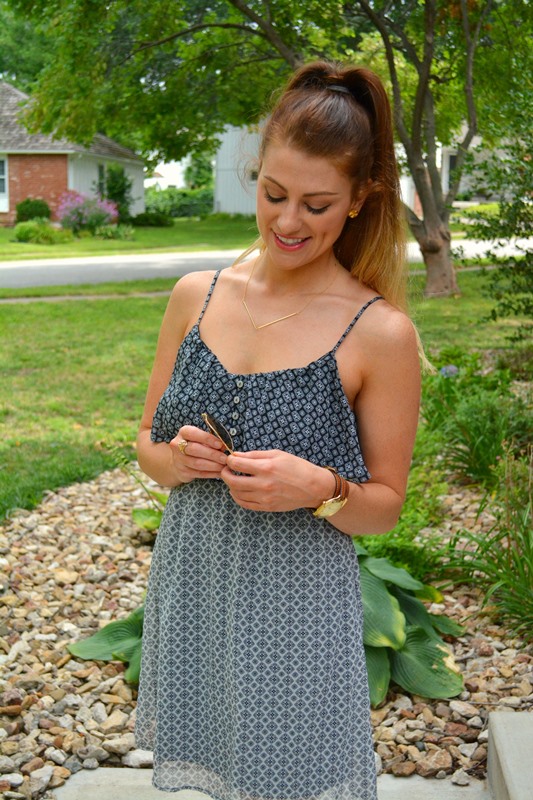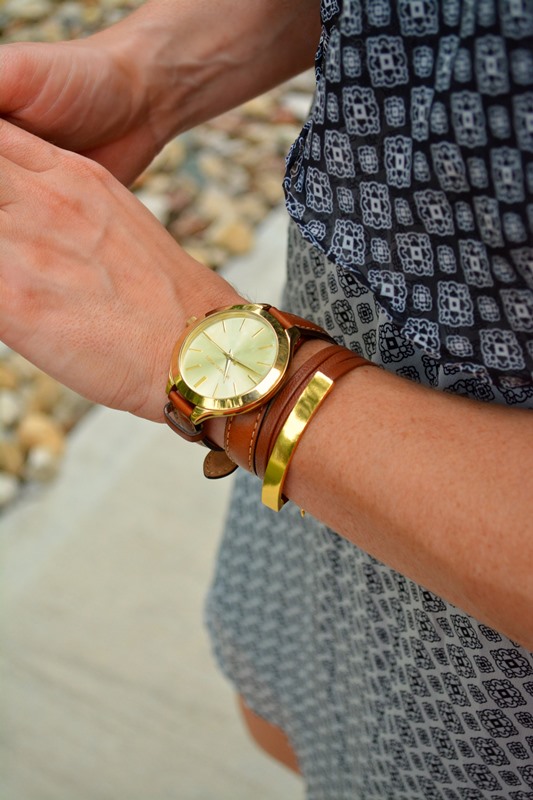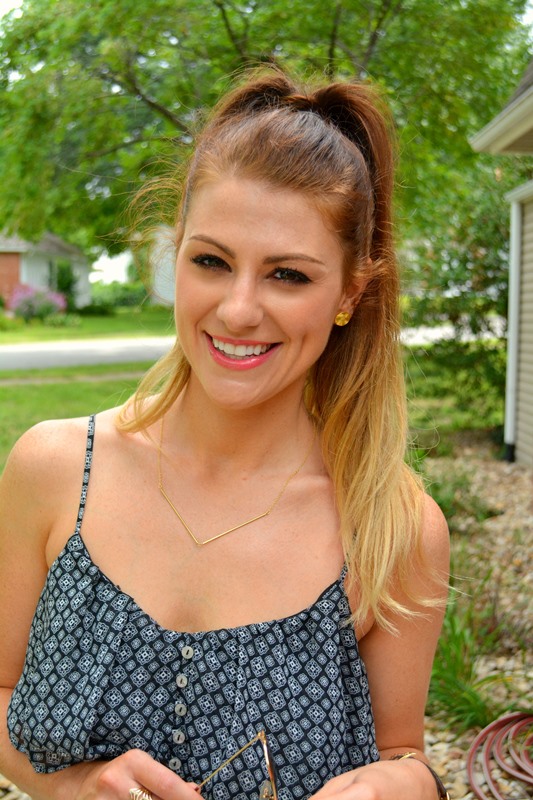 The Vanity: Younique Giveaway.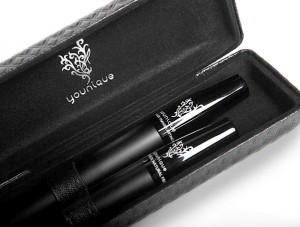 I'm a mascara girl. Armed with a solid tube of mascara that lengthens + separates makes me feel like I can conquer the world. Or at least like I don't look half-asleep. (Same thing, right?)
My esthetician gave me a Moodstruck 3D Fiber Lashes kit to try. I had heard a little about the product before, and knew of a friend who tried 'em with awesome results, so I was game. Younique's fiber lashes are a 2-step system and a 3-step process. Each kit comes with 2 tubes:
A tube of the transplanting gel
A tube of the natural fibers (made from green tea)
On clean lashes, you follow this process:
Apply the transplanting gel as you would mascara, root to tip of your top and bottom lashes.
Apply the natural fibers from mid-lash to tip, slowly wiggling the wand to build the lashes up and out.
Seal with a coat of the transplanting gel.
I dig this stuff; it's a great way to build up your lashes without falsies (which I find super tricky to apply and uncomfortable to wear for long periods of time). A few application tips I've picked up along the way:
Apply before concealer + foundation. Fibers can flake onto your undereye area during application, and you don't want to ruin your flawless face trying to wipe them off. So apply lashes first, then use a makeup wipe to clean up any fiber flakes, and finally apply foundation and concealer. Boom!
Go slow + light-handed. Moving too quickly with a heavy hand deposits a ton of fibers on your lashes, which gets real clumpy real fast.
Use the fibers sparingly on your bottom lashes. Overloading on the bottom = spider eyes. Just a little touch of the fibers here, if any.
Don't forget your usual. Swipe on a coat of your normal mascara after you apply the final layer of transplanting gel to give your lashes a bit more volume.
Now I'm offering you the chance to win your own set of 3D Moodstruck Lashes with a $30 giveaway to Younqiue. The brand offers a wide range of makeup and beauty products, from super saturated pigments to BB cream. The winner of the giveaway will get to choose her own product, up to $30 retail.
PS- can't wait for the giveaway and want to buy your own set of 3D lashes? They retail for $29 (which I routinely pay for Diorshow) and you can pick them up right here.
Enter now!
The giveaway runs through next Tuesday. Go, go go!
Linking up with More Pieces of Me + On the Daily Express, Join The Gossip + I Have A Degree In This, Pink Sole + Cha Cha The Fashion Genius, The Fashionista Momma, Style Elixir, The Glossy Blonde,Walking in Memphis in High Heels, Rhea Et Cetera, I Do DeClaire, Life's a Party Dress Like It, Sew Crafty Angel, Get Your Pretty On, and The Pleated Poppy.
*Emily gifted me the Younique 3D Moonstruck Lashes kit; thoughts and opinions about the product are my own.