I rarely say no to an all-black outfit. There's a classic coolness to it that is hard to resist.
A floaty black dress with pockets from Lovers + Friends was a go-to for a girl's night out while in Houston a few weeks back. I just pulled the dress out of my suitcase, shook it out, and slipped it on. Black patent pumps, a few gold pieces of jewelry, red lips, and wavy been-at-the-pool-all-day hair finished the look.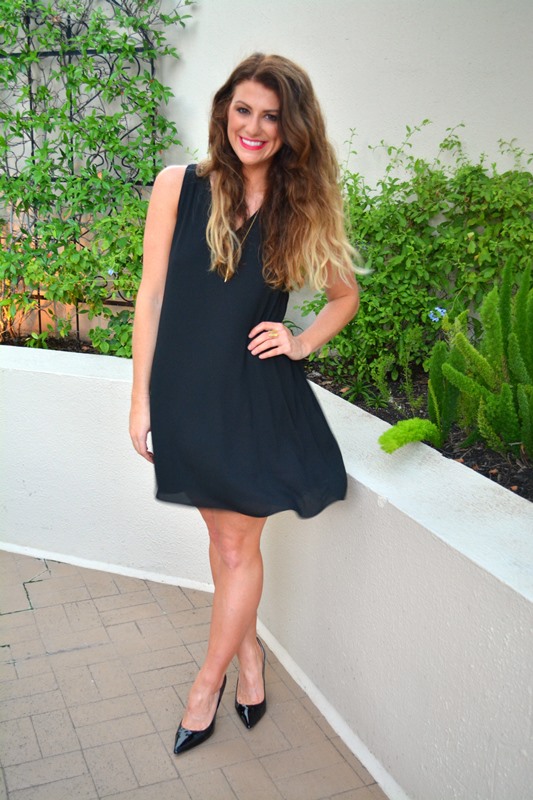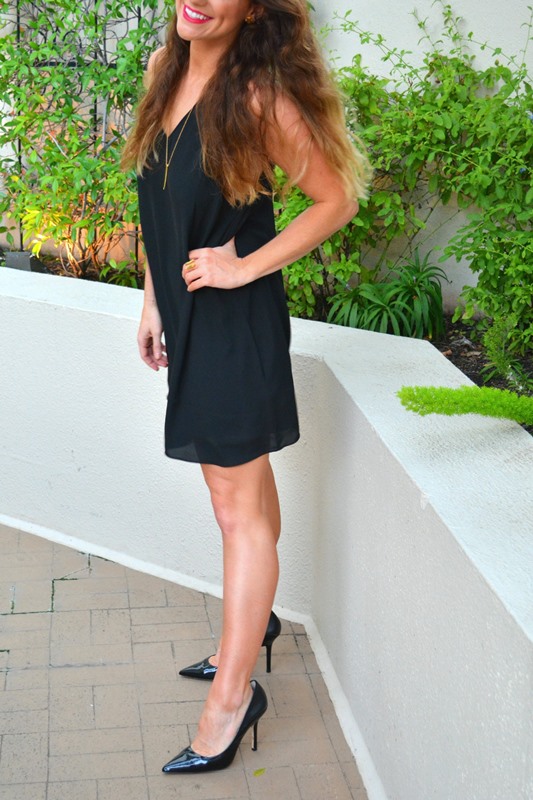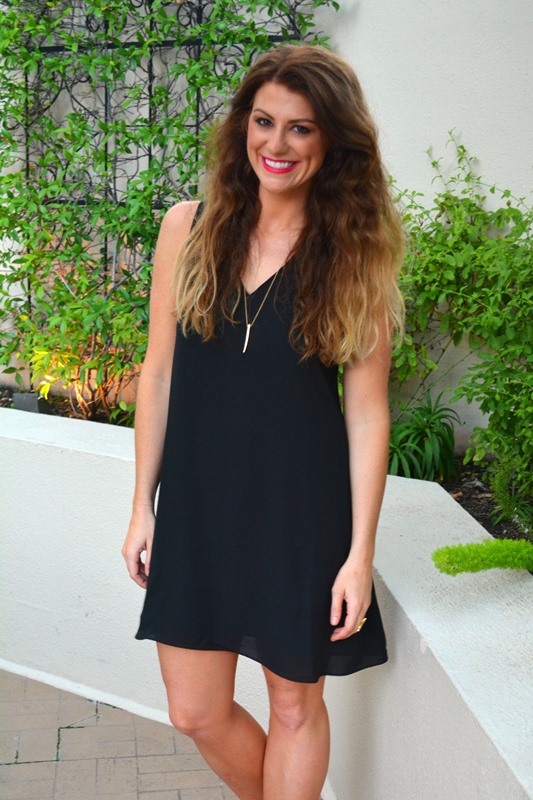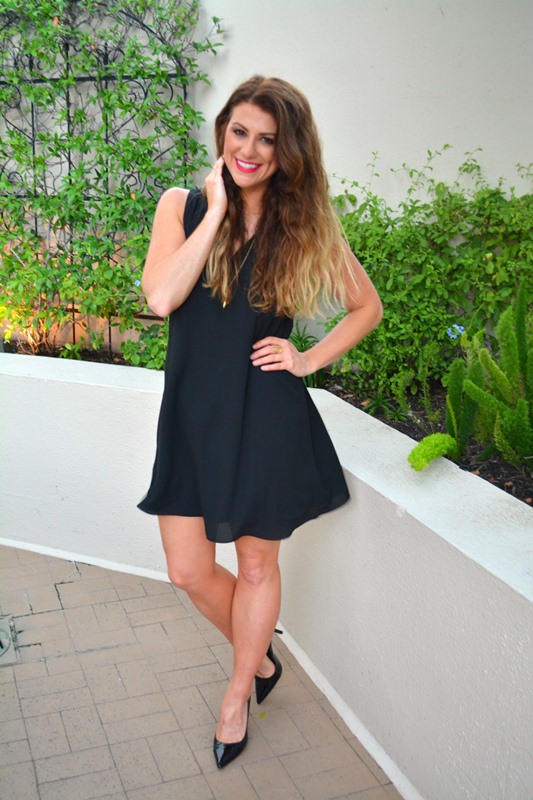 A few vacation shots. Major shoutout to the pool at the St. Regis– gorgeous, quiet, and the staff didn't skimp on the tequila in the margaritas. (These are my people.)
[caption id="attachment_5005" align="aligncenter" width="533"]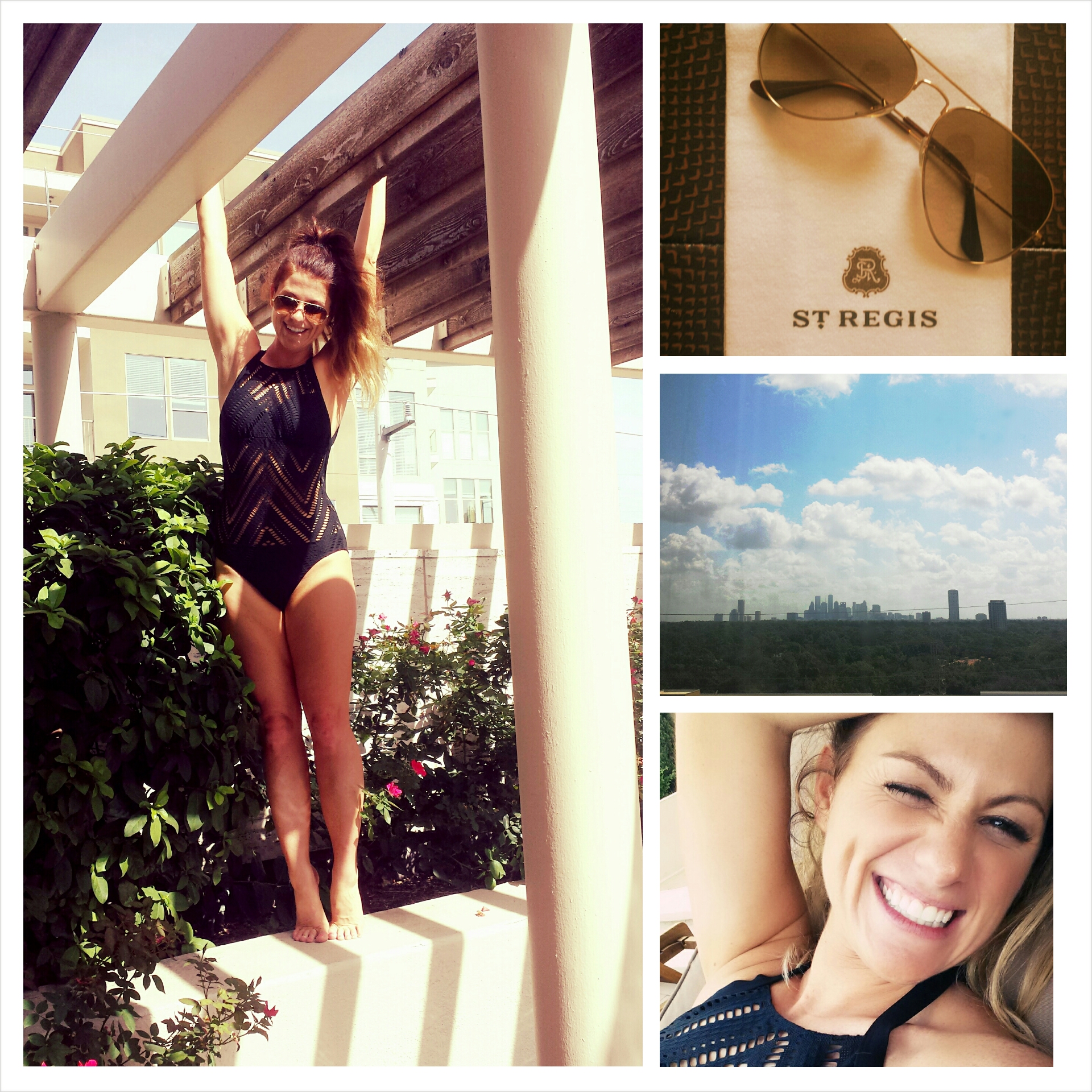 A little poolside r&r is just what the doctor prescribed. // Robin Piccone suit (similar
here
)[/caption]
Don't forget to enter to win $30 from Younique!
My weekend kicks off tomorrow with The1975 at Buzz Beach Ball in Kansas City. BEYOND PUMPED I CANNOT EVEN DESCRIBE. Caps don't do it, kids. Matty is my spirit animal, for real.
Linking up today with Vodka Infused Lemonade, Stylin in St. Louis, Mix & Match Fashion, The Penniless Socialite + The Tiny Heart, VMG206, Midwest Bloggers, The Fashionista Momma and Style Elixir.