There are some pieces you reach for time and time again. Whether they're actual classics (like a houndstooth blazer) or just your personal faves (like a pair of high-waisted second-skin jeans), these items become workhorses in your wardrobe.
A wool blazer (with elbow patches!) is the perfect addition to a jeans + riding boot situation. I dig an equestrian vibe. A striped watch in primary stripes and a sleek gold bar pendant are more classic touches to round out the look.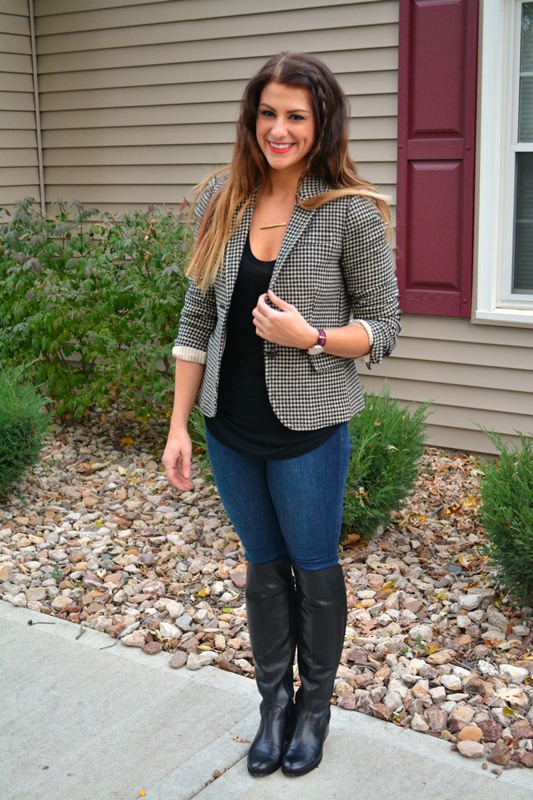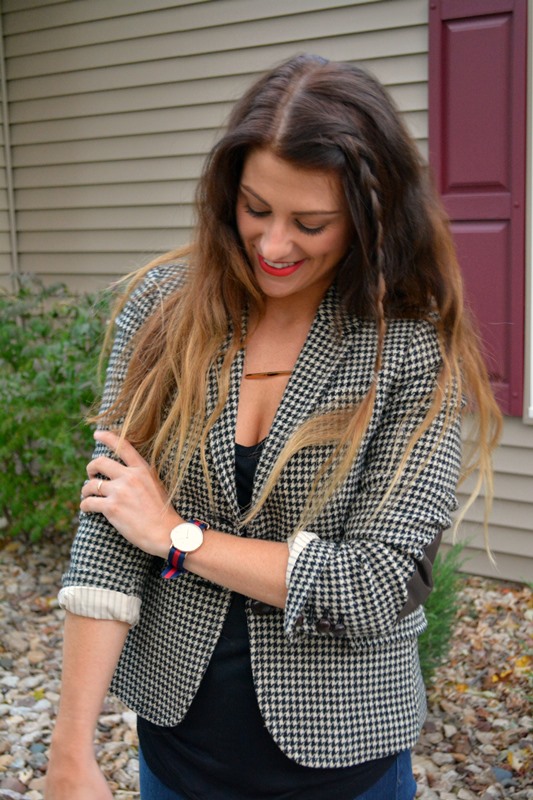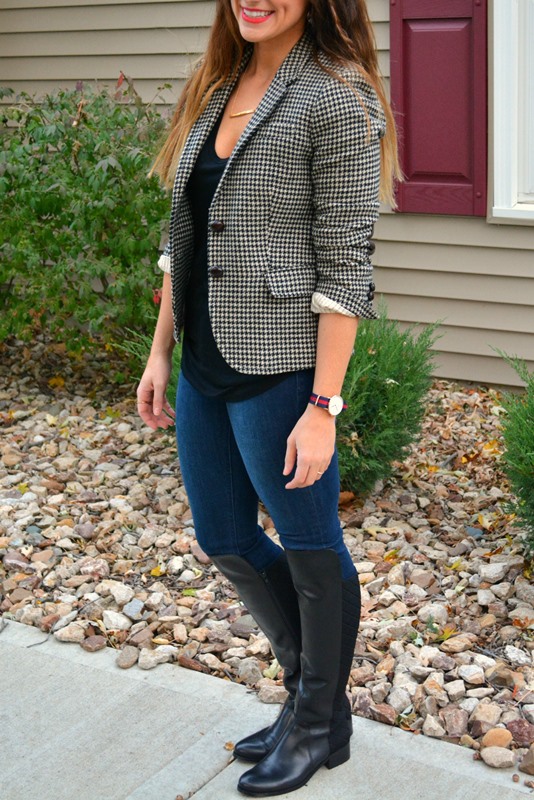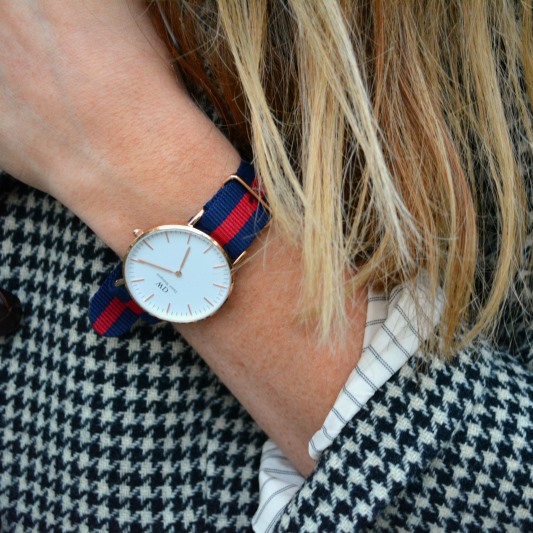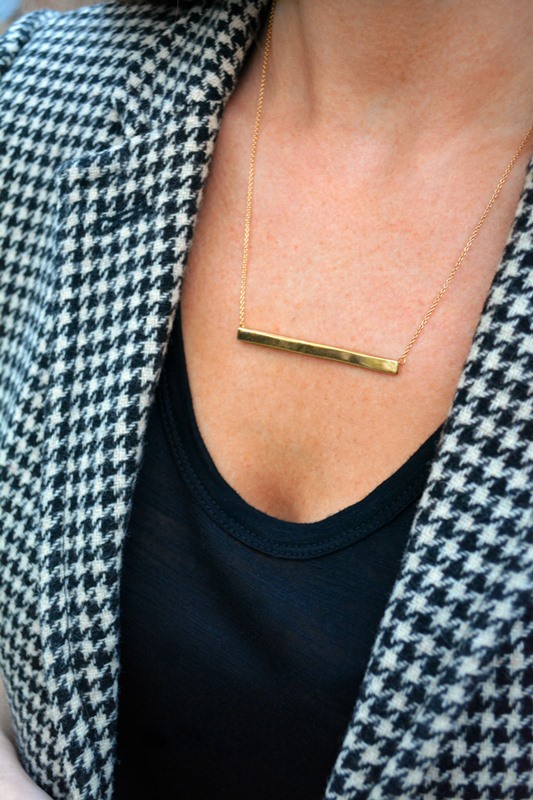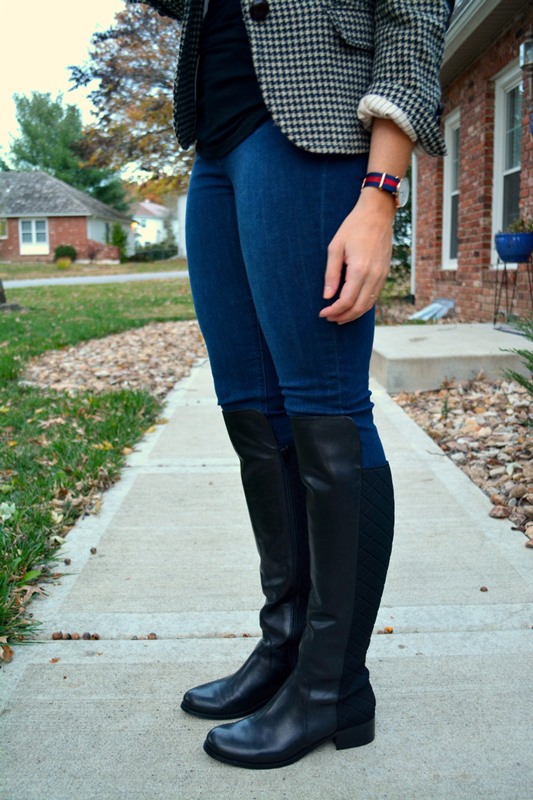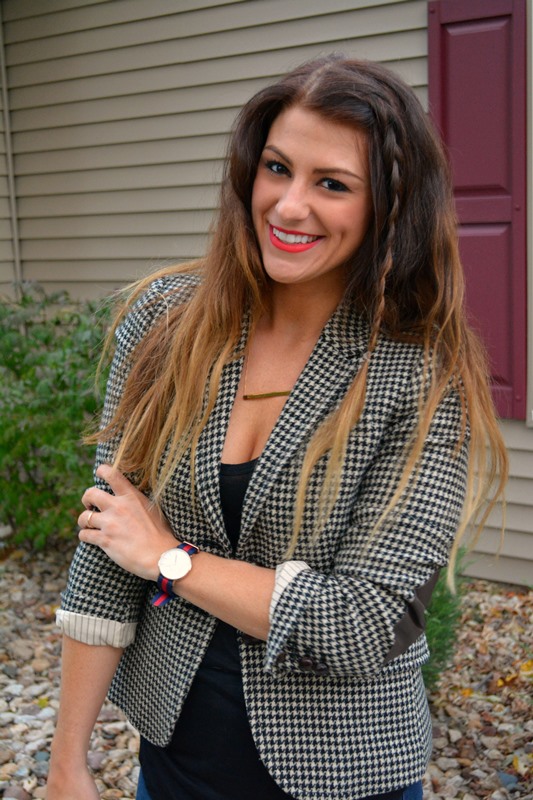 Shop the look:

I am loving this gorgeous Daniel Wellington watch. The brand has been on my radar for a while; I love the slim faces, rose gold accents, and the variety of band options. When DW reached out with the opportunity to choose a watch from their shop, I was pumped. A classic watch like this never goes out of style.
Discount alert! You can score 15% off any Daniel Wellington watch through the end of November with code: lestylorouge. Happy shopping!
And while we're talking deals and steals, don't forget to enter to win $400 to Nordstrom!
A bit of a programming note, guys. I'm having surgery on Monday to patch up a torn meniscus in my knee. How this happened, I couldn't tell you. I've been having pain + swelling with exercise for the better part of a year now, and finally went to see an orthopedic surgeon about it a week or so ago. Turns out, I have a tiny tear in my meniscus. My surgeon's only opening before the holiday break is Monday (talk about instant gratification), so here we go… Your positive thoughts + good vibes are much appreciated!
Weekend on deck. Anyone have any big plans? I will be deep cleaning my house + stocking my pantry in preparation for surgery (OCD requires me to ready myself armed with Windex and a plenty of yogurt).
Linking up today with My Girlish Whims, Vodka Infused Lemonade, Stylin in St. Louis, Mix & Match Fashion, Perfectly Coutured + White Coat Wardrobe, The Penniless Socialite + The Tiny Heart, The Red Closet Diary, I'm Perfectly Human + Made With Zeal, Happiness at Mid Life, Home of Malones + East Coast Chic, Sincerely Jenna Marie, VMG206, Birdie Shoots, Midwest Bloggers, Style Elixir, The Fashionista Momma, More Pieces of Me + On the Daily Express, Join The Gossip + I Have A Degree In This, Rhea Et Cetera, and Pink Sole + Cha Cha The Fashion Genius.