New year, same bell sleeves.
Welcome back and hello 2018!
Bell sleeves (and statement sleeves in general) aren't going anywhere in 2018. I'm digging this black sweater: the bell sleeves are fun, but not overwhelming. (Which means I don't have to worry about dragging 'em across my plate when I'm trying to eat– has this happened to you? A shirt that is so extra that it ends up getting dunked in your soup bowl?) Fitted, clean, minimal, with a little flare at the sleeve. I paired this sweater with faded black jeans (last seen here) and gray ankle boots to keep with a moody + chic aesthetic.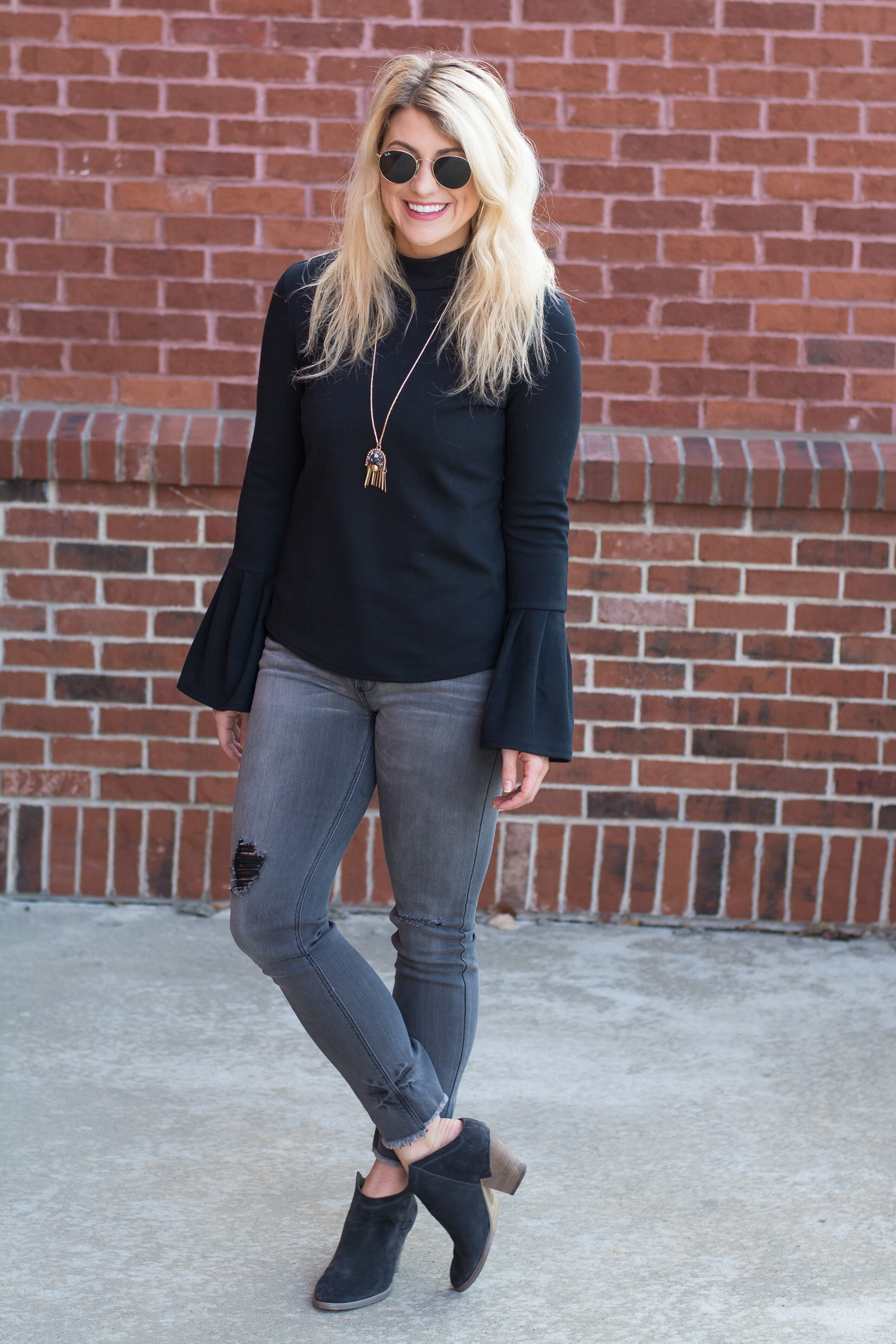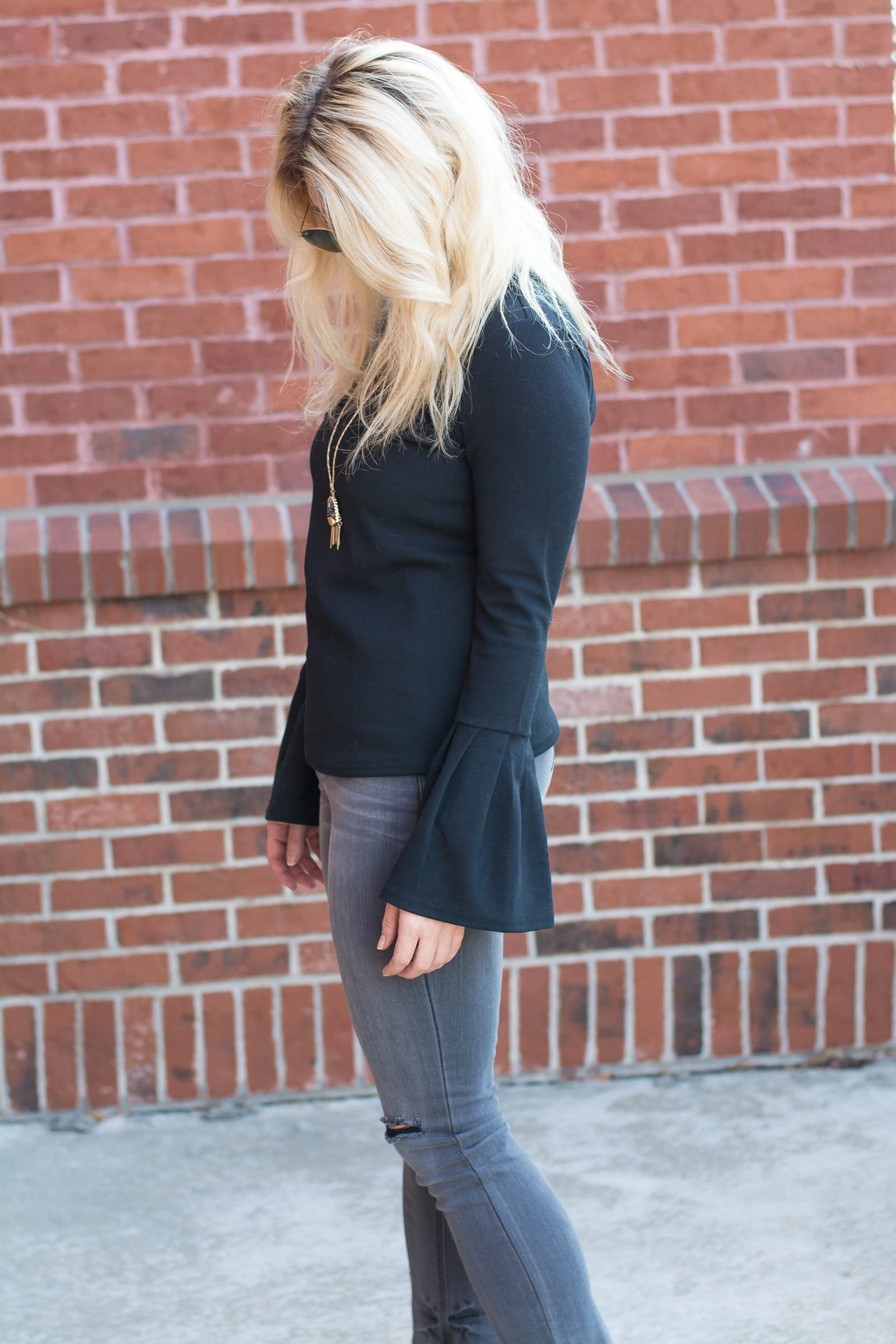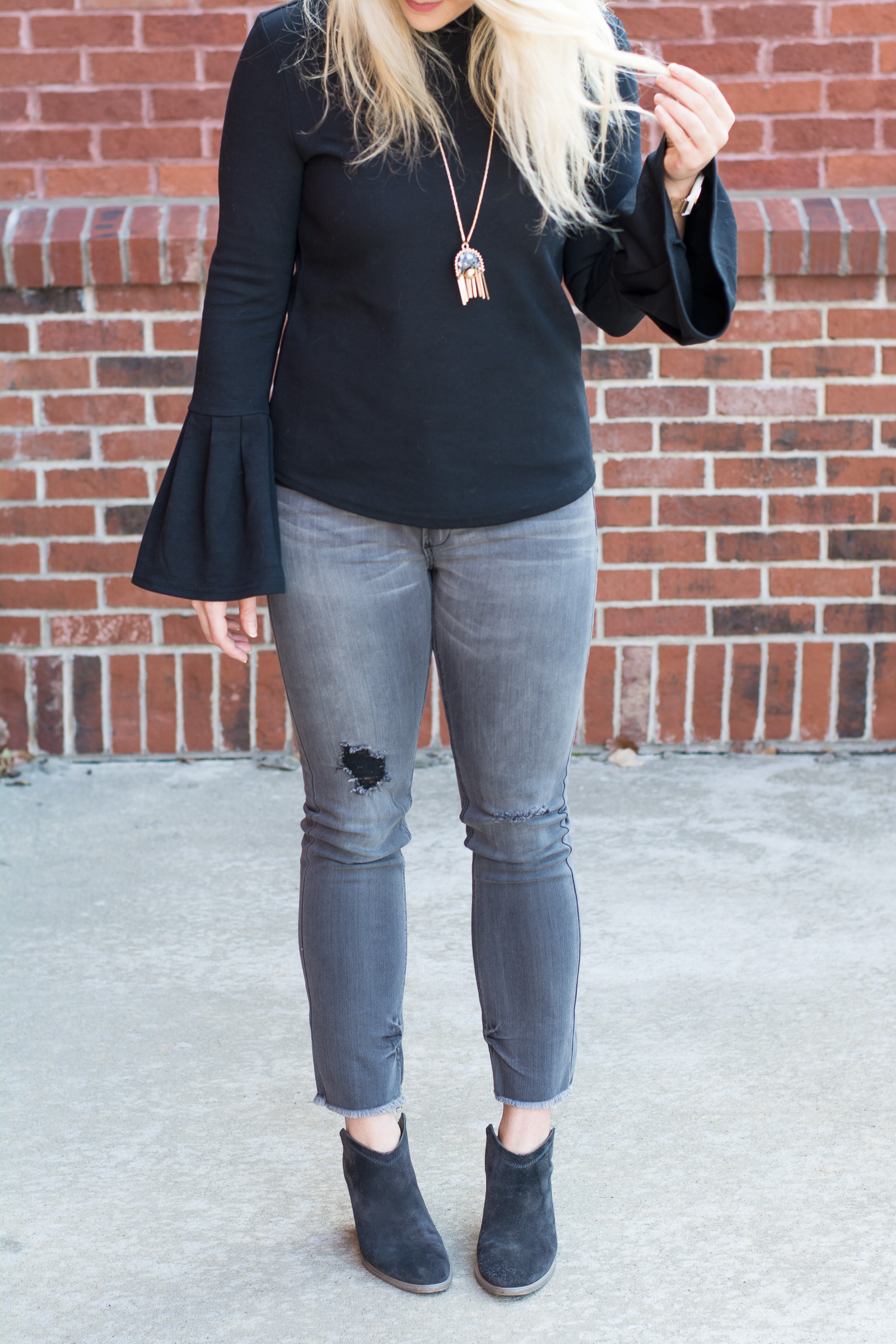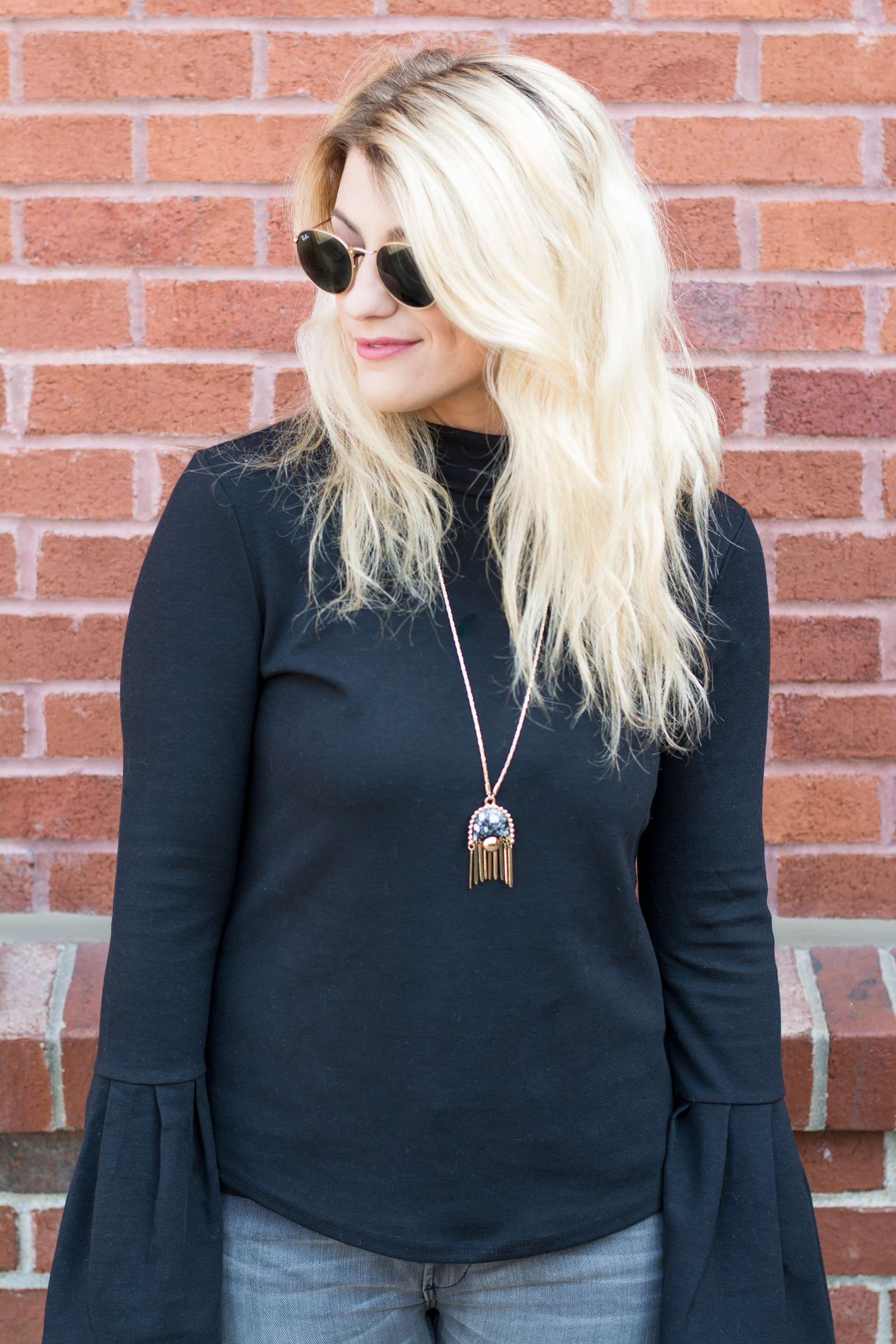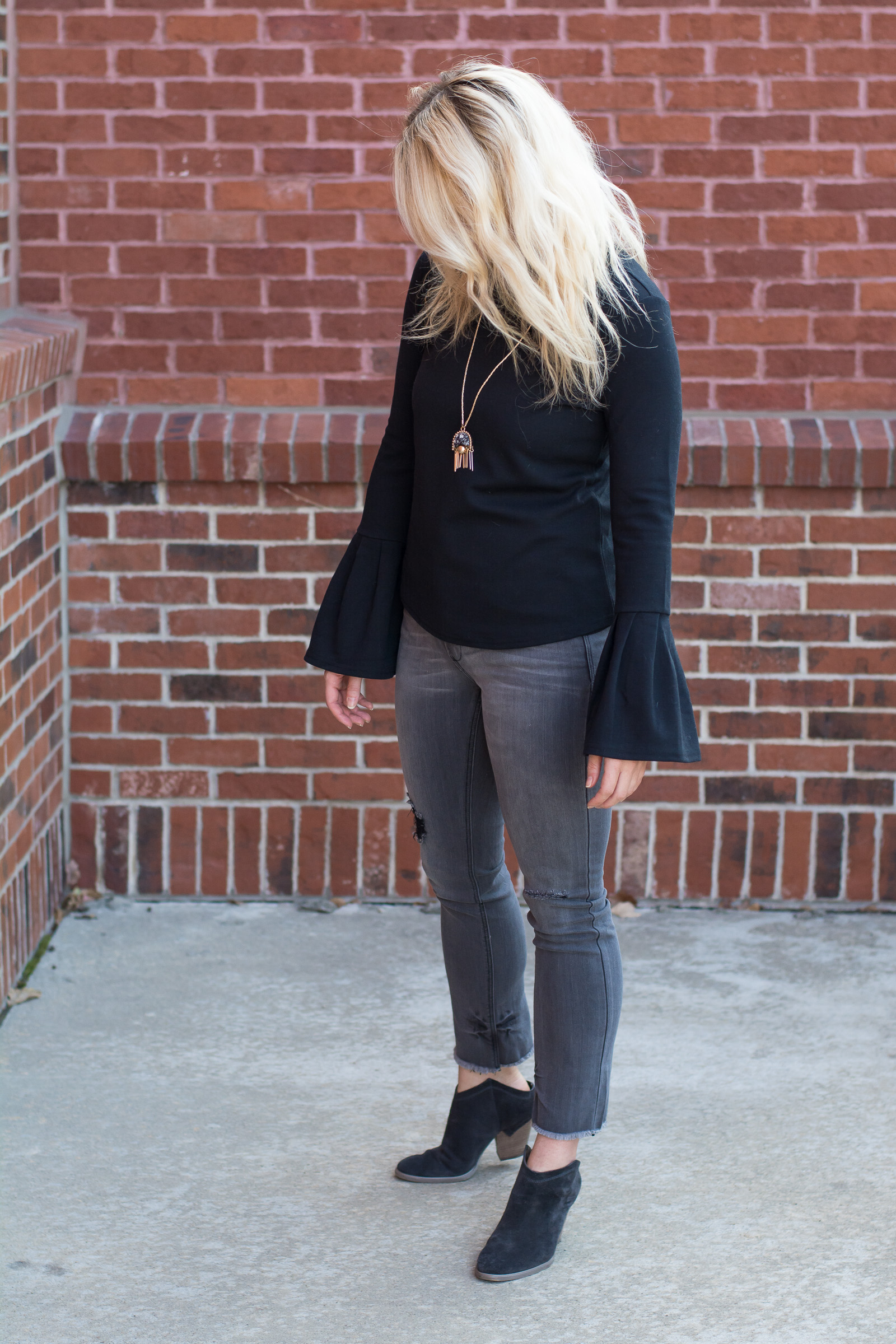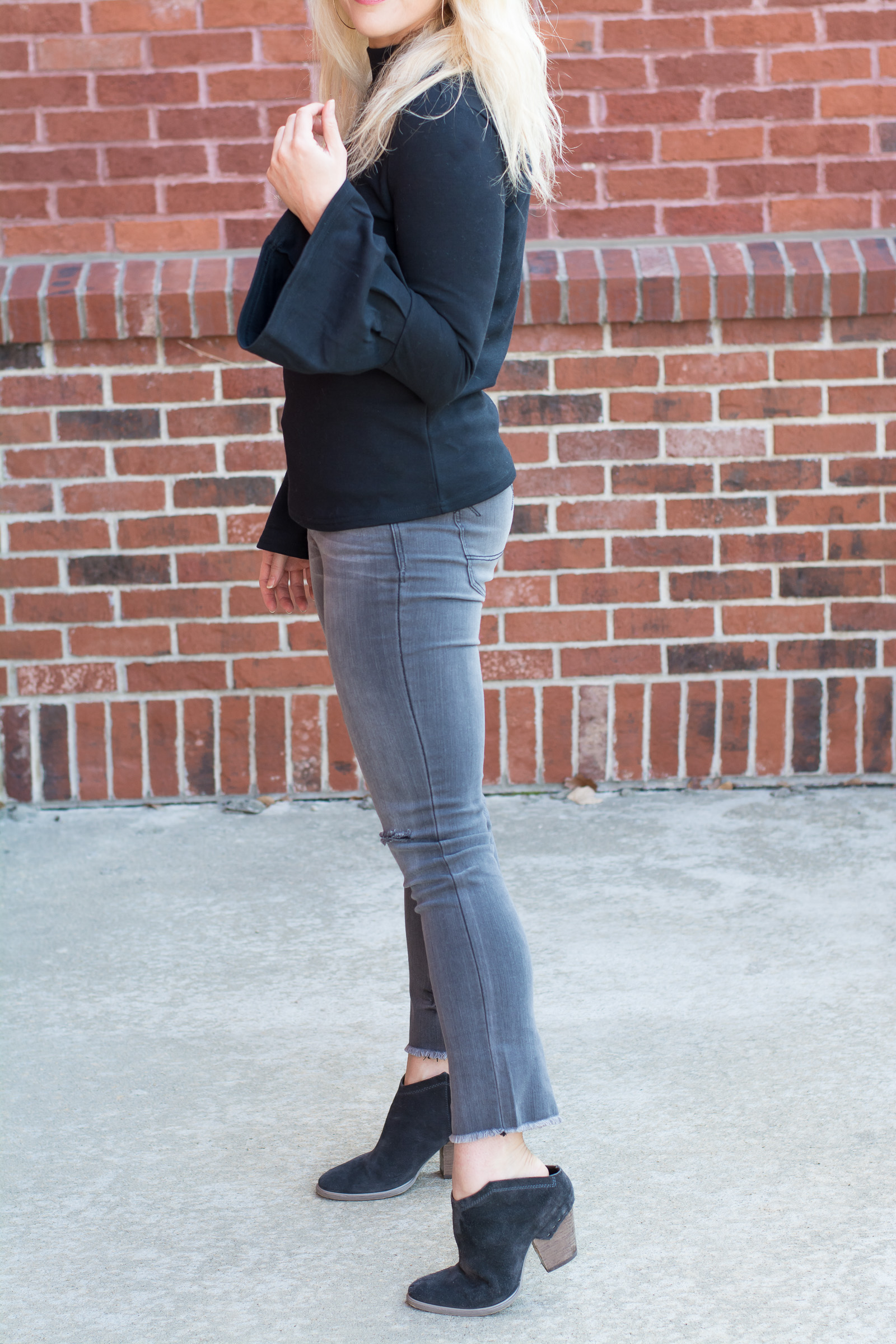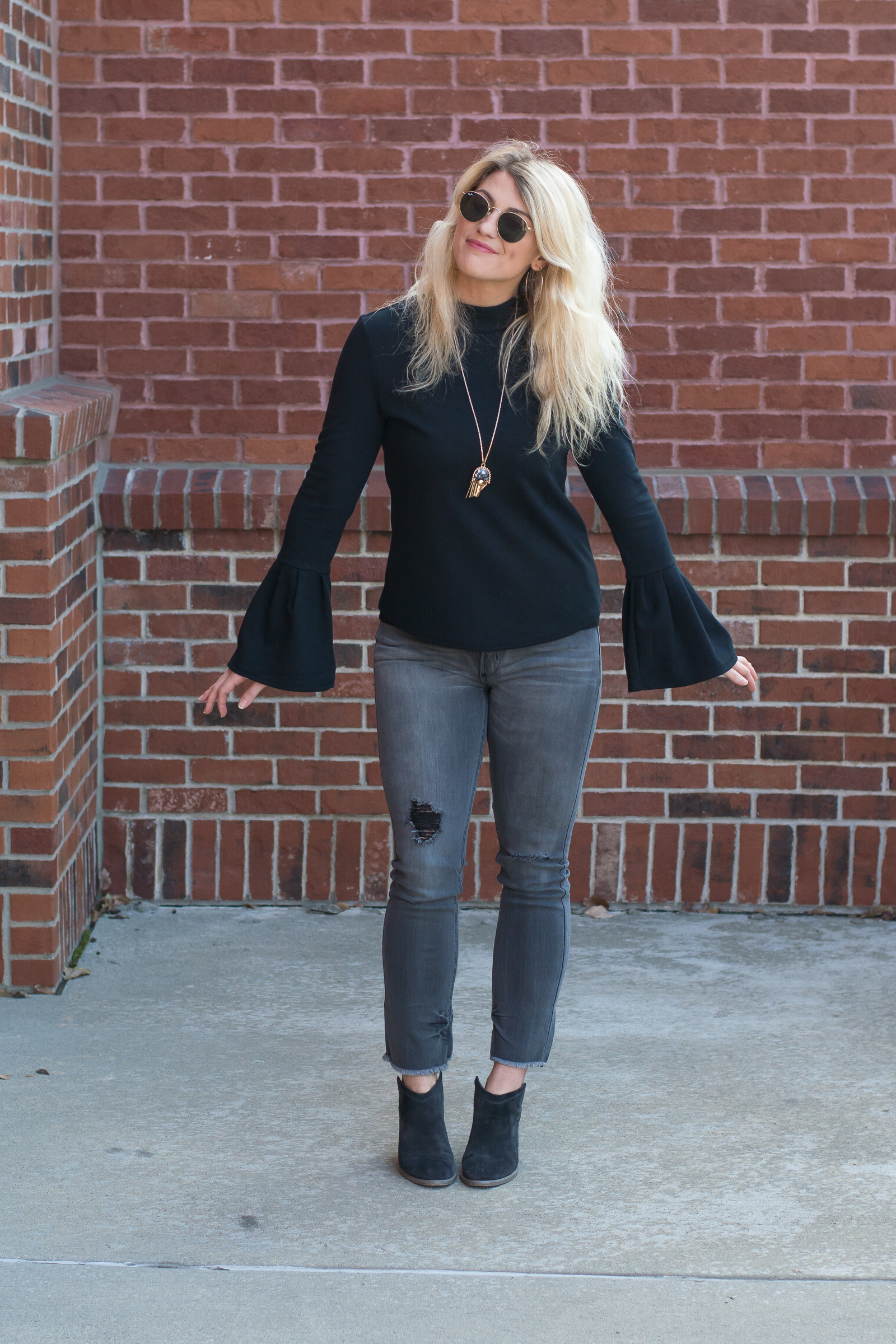 Shop the look:

We're in the heart of sweater season, so I'm all about finding cool spins on the classic sweater (bell sleeves! Pom poms! Prints!) to jazz things up. A bell sleeve is just what this outfit needed to add a little interest while staying cool.
So how was everyone's New Year? I dressed like a disco ball (more to come on that) and rung in 2018 with close family and friends. We started with a steakhouse dinner and then moved to a hotel suite with some killer views of the south side of the metro. Lots of champagne, as you do. NYE is my birthday, so doubling-down on the celebrating is the standard.
In case you missed it, I launched my YouTube channel last month. I'm excited to break into this space and have a little fun! Would love your feedback: what do you guys like? Want to see? Don't want to see? Hit me with it. Also, don't forget to subscribe so you don't miss an upload!
You can watch my first video below; my stylist and I are giving you a shopping list of the 5 hair products you need right-this-second for healthy + happy hair.
Linking up with Elegantly Dressed and Stylish, Walking in Memphis in High Heels + The Fashion Canvas, I Do DeClaire, Straight A Style + On the Daily Express, Get Your Pretty On, Rosy Outlook + Seeking Sunshine, and Pumps and Push Ups.