Ahh, the fashion closet. We haven't been here in a while, right? Between Go Blog Social and shooting my overalls, it's been a minute since I've shot a post in my dressing room.
But we're back! And working with some new equipment, mind you. A new camera (which allows me to get outside more) and a lighting kit for the fashion closet (which enables me to turn off the flash and produce higher quality images). Go get 'em, LSR. (And a massive thank you to Alissa for her constant photography guidance.)
Easy + bright work outfit on deck today. Those JCrew cords I basically live in paired with a denim shirt, chunky buckled ankle boots, and a statement necklace.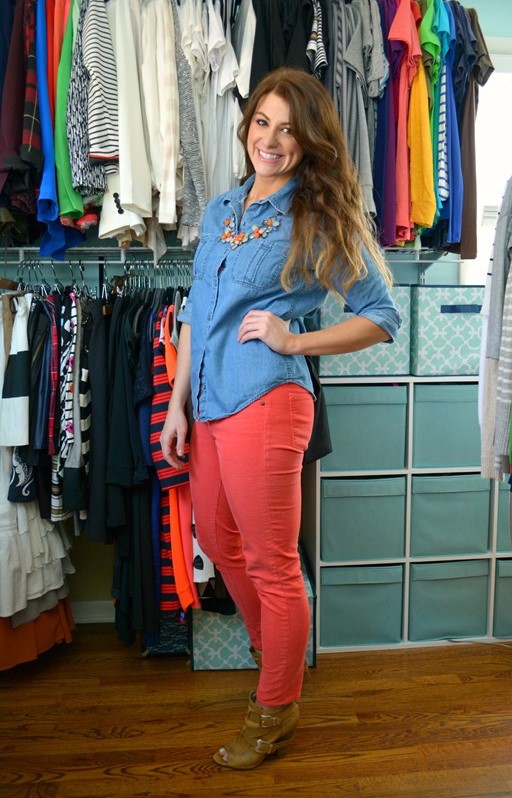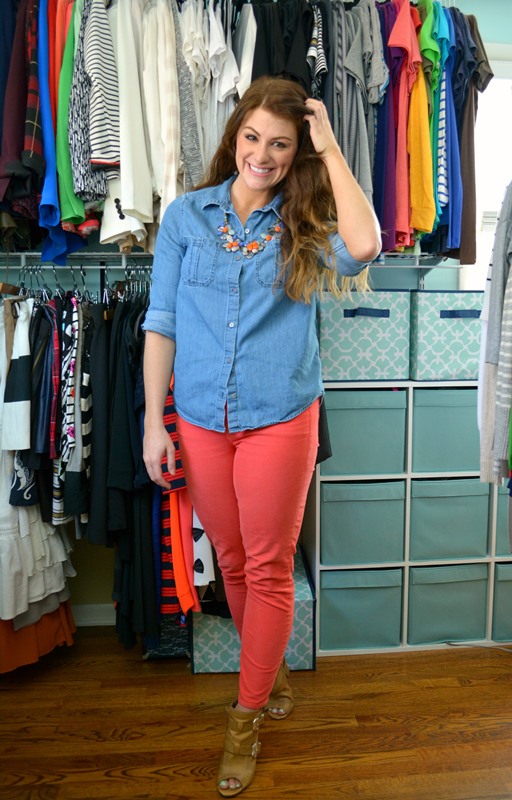 I wear bright colors all year long (keeps the seasonal affective at bay, methinks), but there's something really refreshing about breaking out a pair of super bright trousers on a spring day. Bonus: cords + chambray are as comfy as they are stylish.
Thanks to the Meghan and Bethany, who run the Three-fer Thursday link up for choosing to feature my striped pastel dress + leather jacket outfit from this week. Check it out!
Feel like a little shopping spree to Sephora? Enter our giveaway and win yourself some new beauty booty.
Have a great weekend, everyone!
Linking up today with Vodka Infused Lemonade, Stylin in St. Louis, Perfectly Coutured + Everyday Fashion & Finance, Walking in Memphis in High Heels, VMG206, Midwest Bloggers, and Style Elixir.