Adding a casual element with white canvas sneakers.
As much as I rely on basic t-shirts and solid blouses, I love an interesting blouse sprinkled in here and there to shake things up. Whether it's a cool cutout, fun sleeve, off-the-shoulder feature, or a quirky pattern, having a few of these in your closet elevates outfitting potential. This chambray and lace blouse from Chicwish does just that. The wider bell sleeve and cool cutout + lace hybrid detail make it really interesting, while the lace and scalloped edging keep it really feminine. All I needed to build an outfit around this was a simple pair of high-waisted denim shorts and white canvas sneakers (a steal from H&M). I love the casual vibe the sneakers lend to the look, although you can easily dress this blouse up with a skirt or a pair of skinny trousers + pumps.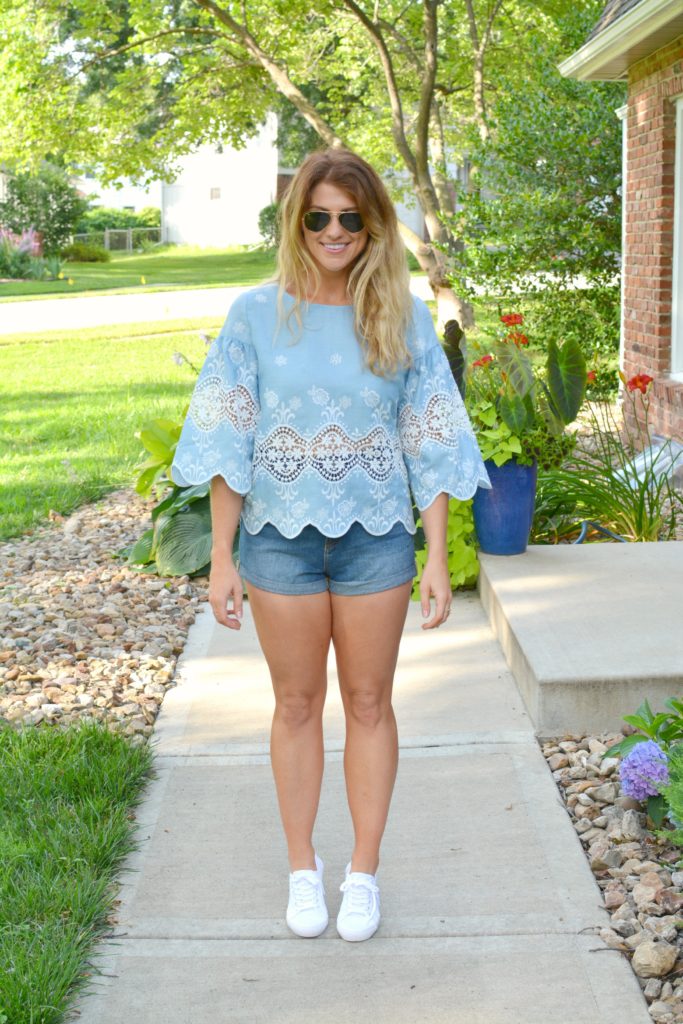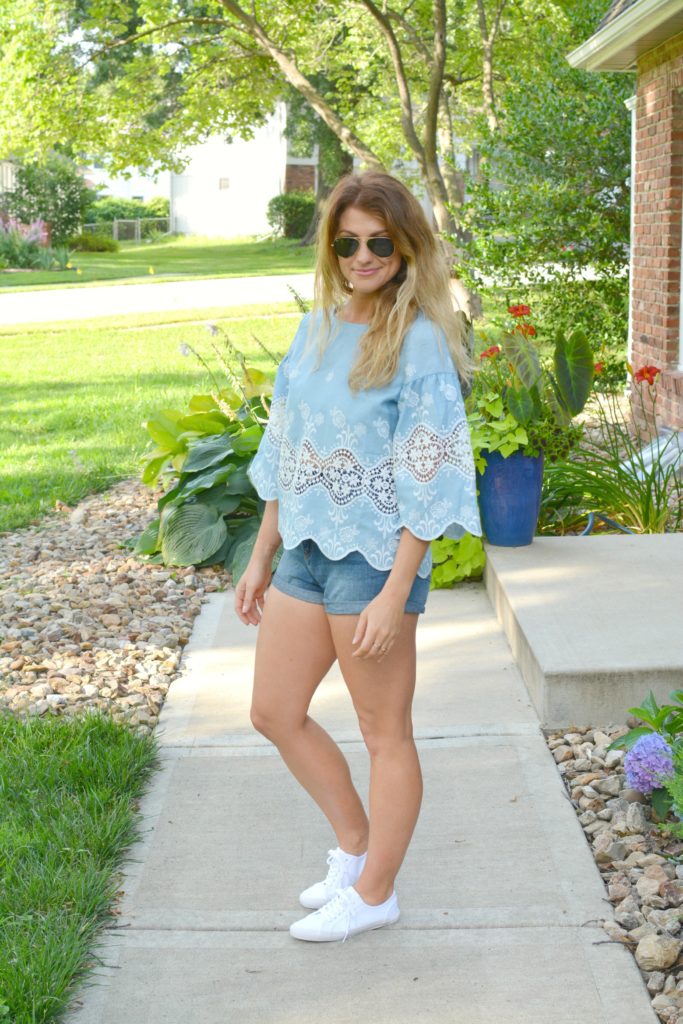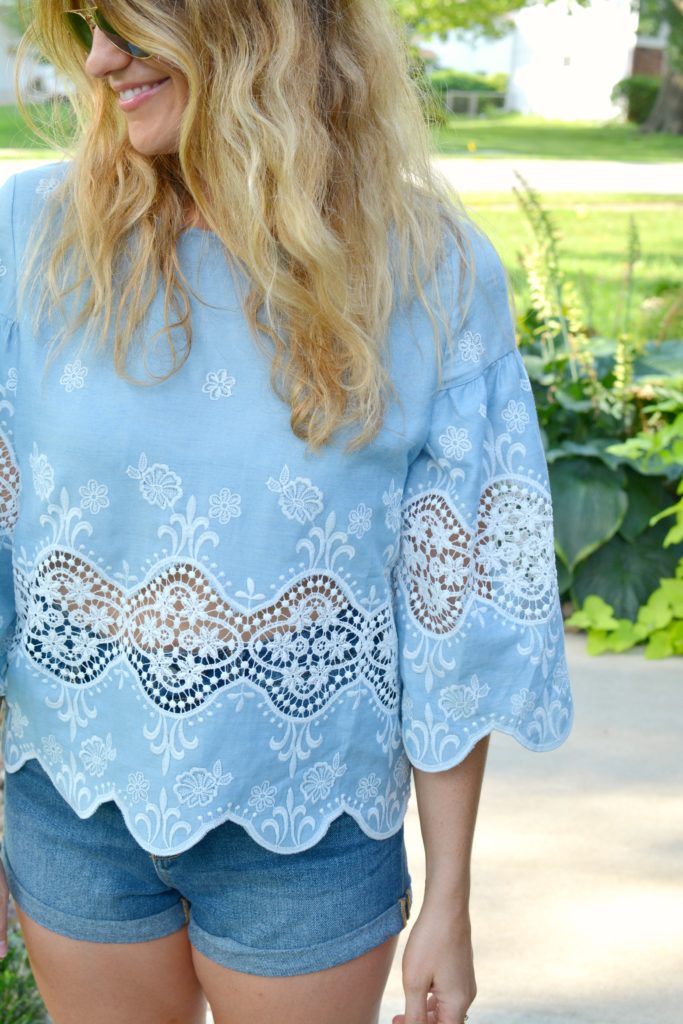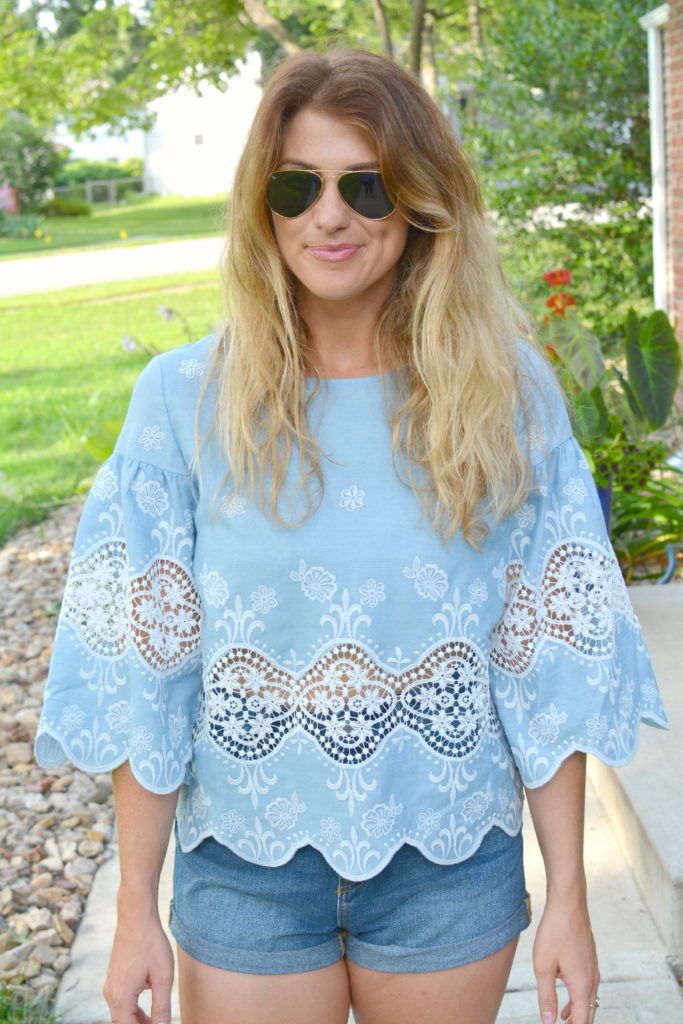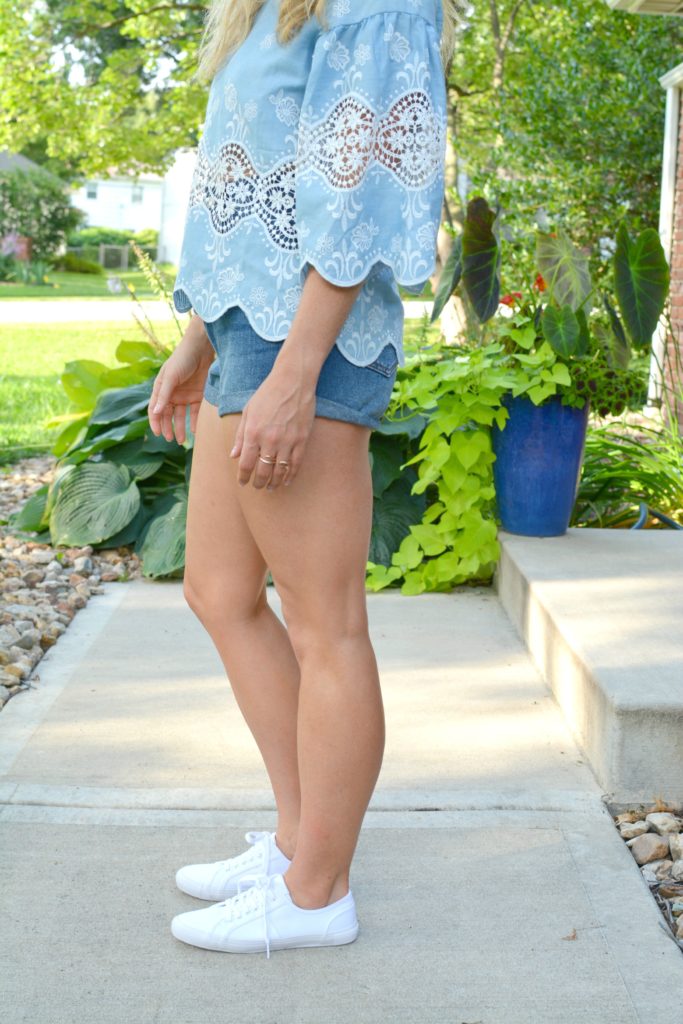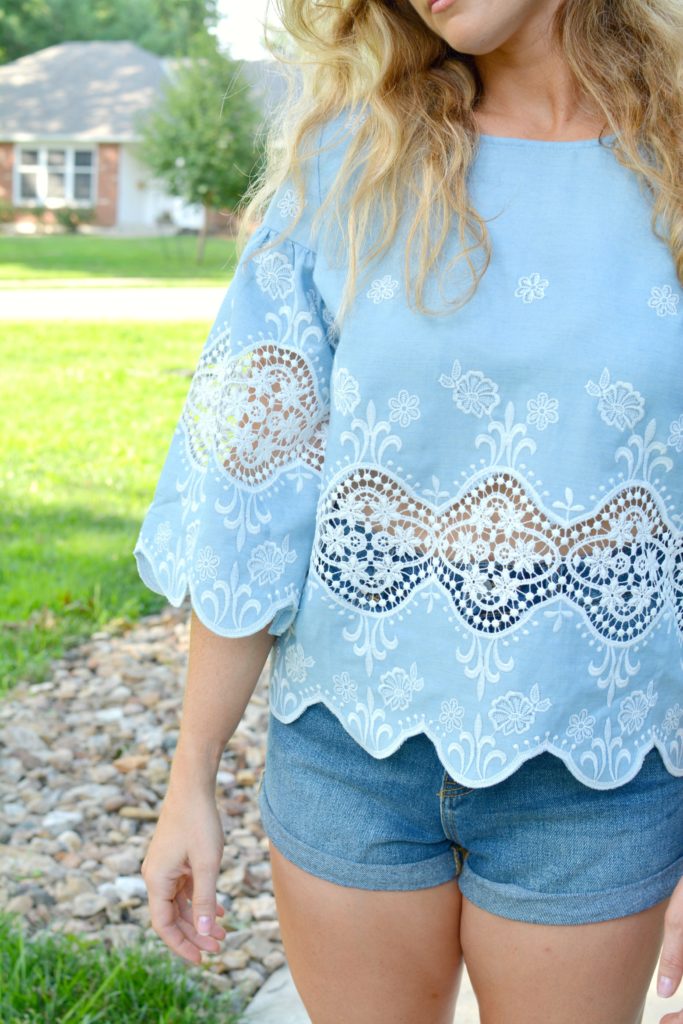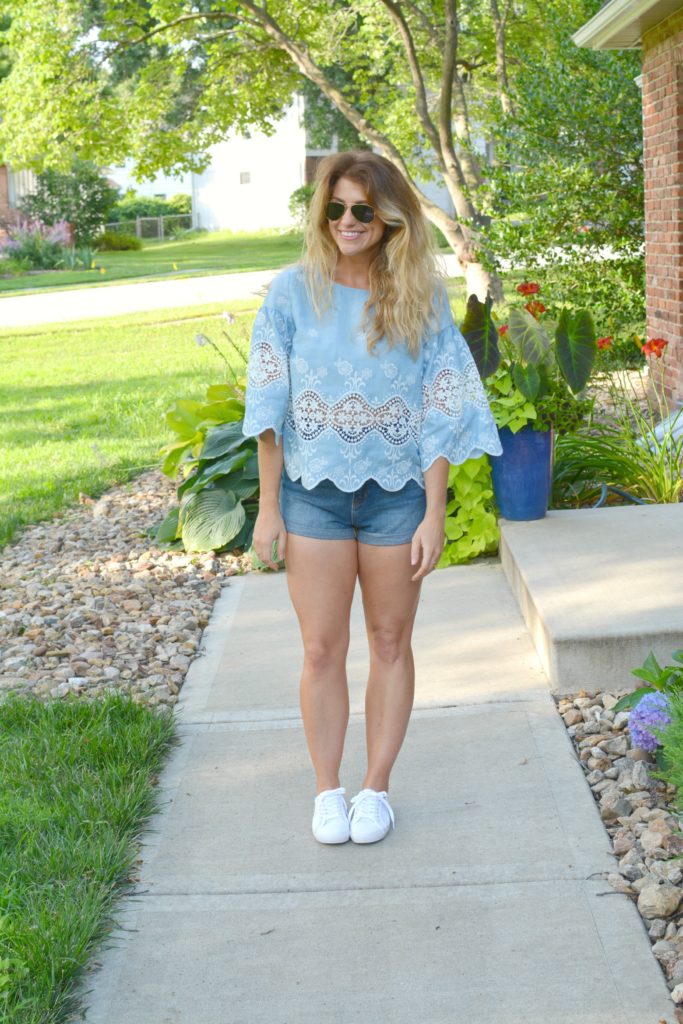 Shop the look:

A chambray and lace blouse like this combines a lot of things I've been digging lately. Chambray is such a go-to because it's comfortable without sacrificing the style factor. The lace adds a girly touch here without going over the top. I love the remix potential here, too. This blouse goes from a casual weekend outfit (like I'm wearing here) to something a little more dressed up by adding pumps and a skirt.
Nordstrom Anniversary Sale Rundown
Have you shopped the Nordstrom Anniversary Sale yet? It's been everywhere– from social media to my pals' Snaps, I've been seeing #nsale scores popping up all over the place! Quick recap: this sale runs through August 8th and is a great way to score pieces in all departments at a discount. Nordie's has free shipping and free returns, which means you can buy things, try them on in the comfort of your home, and then return whatever doesn't work at zero cost.
Fall and winter pieces (including jackets, sweaters, and boots) are deeply discounted right now, so use this sale as a time to pick a few cold-weather items for the coming colder seasons. However, you can also find dresses, blouses, t-shirts, and denim you can wear immediately, plus some evergreen favorites like workout clothes for the gym, beauty items, and makeup goodies.
Shop my #nsale faves below:
Tops + Dresses

Pants + Jeans

Shoes + Boots

Major Jacket Porn

Beauty Must-haves

All the Accessories

Athleisure Goodies

Linking up with Beauty By Miss L, Style Elixir, Elegantly Dressed and Stylish, Her Heartland Soul, Walking in Memphis in High Heels + The Fashion Canvas, I Do DeClaire, Two Peas in a Blog, Garay Treasures, Style Nudge, Mama and More, Shopping My Closet, Posh Classy Mom, Get Your Pretty On, Pumps and Push Ups, and The Pleated Poppy.