Lightweight ruffles with neutral leather wedges.
As you can tell, I'm into this whole longer-sleeved blouse + denim cutoff aesthetic. This round it's a super breezy ruffled blouse and those same Just USA shorts with a pair of much-loved leather wedges. (Mine are a few years old, but score similar versions here and here.) I love the dainty factor of the blouse and how it plays so well against the rough + more casual cutoff. These leather wedges are the perfect summer shoe; they lengthen the leg without being too terribly high. I'm all about the balance of cute and comfortable in a shoe.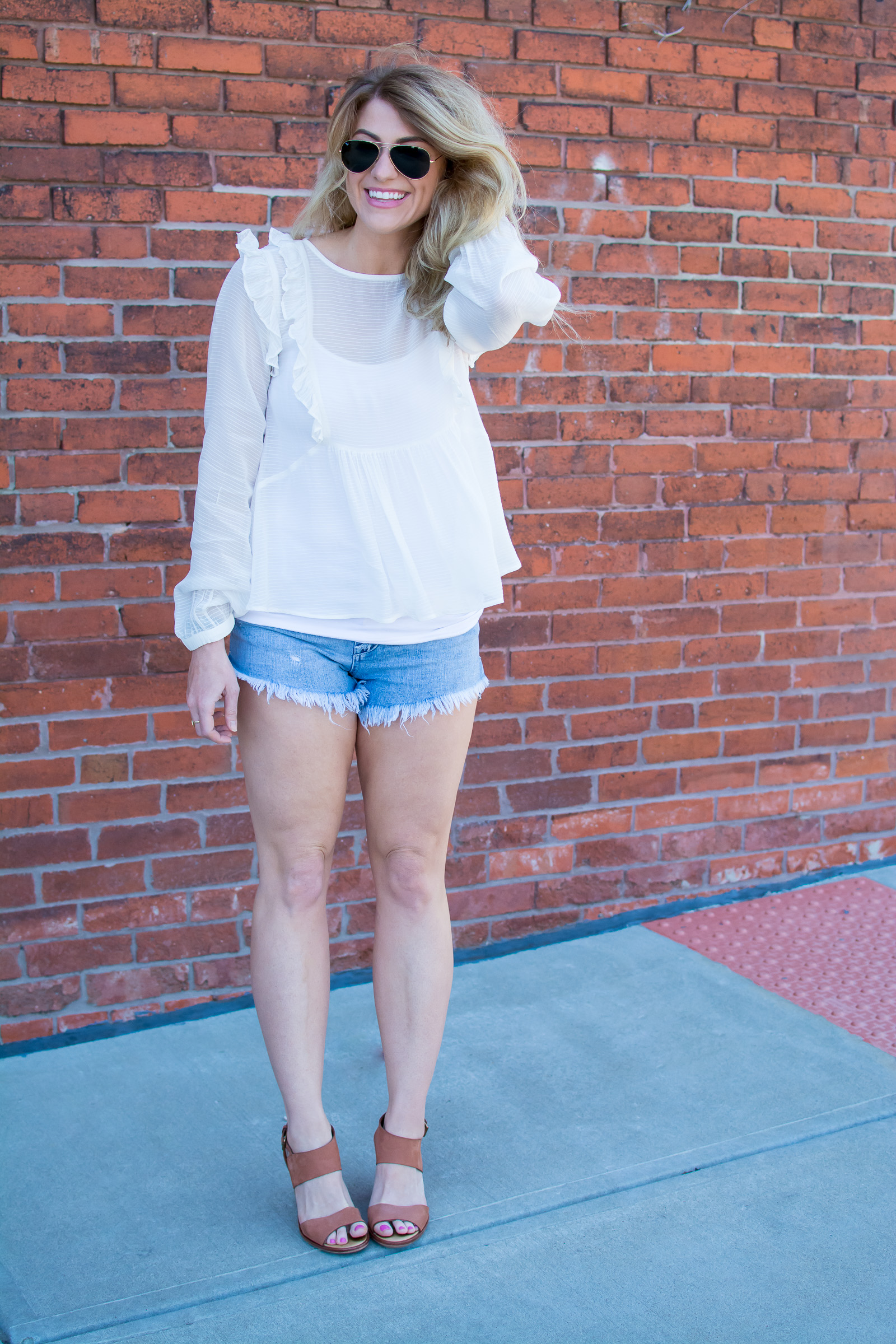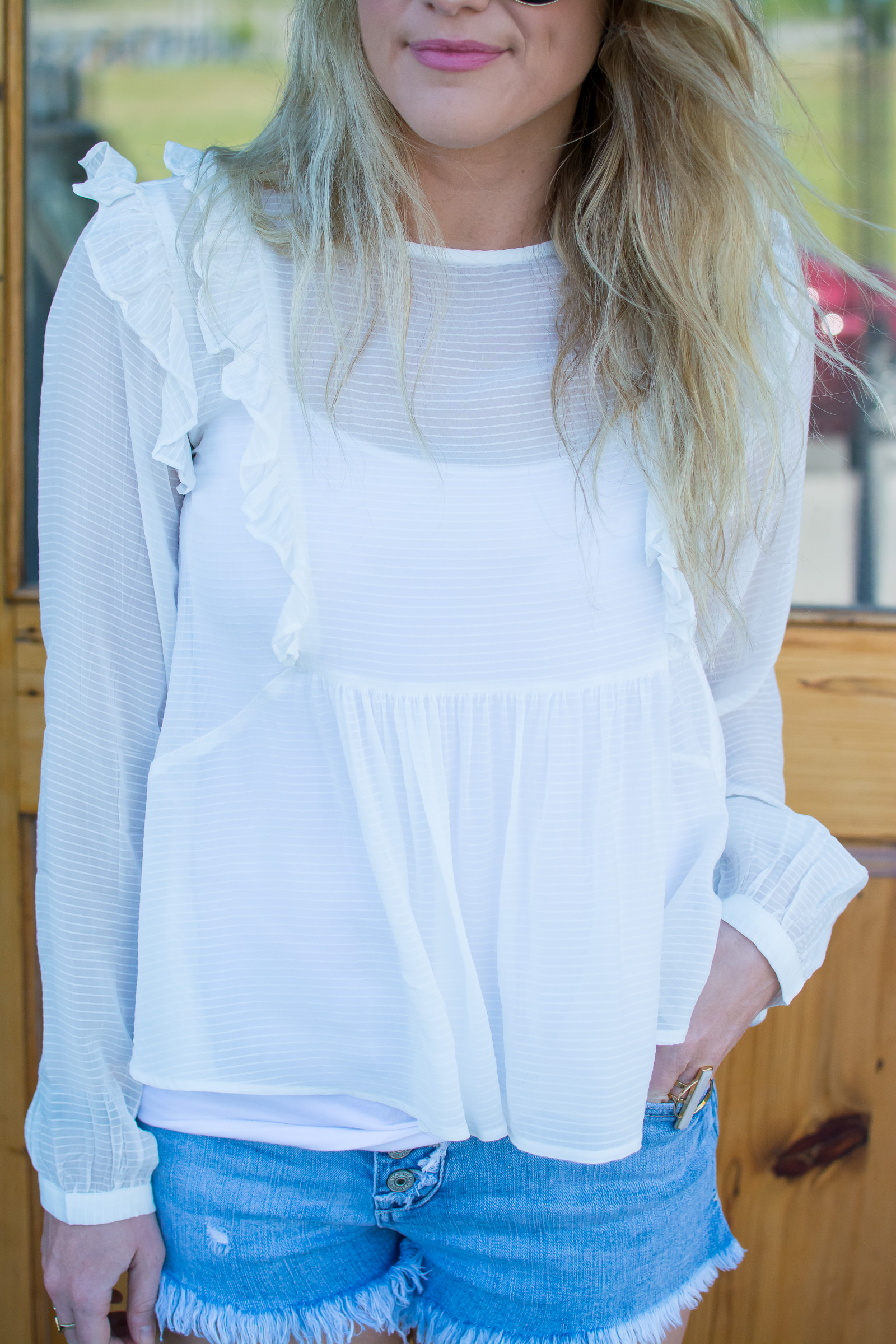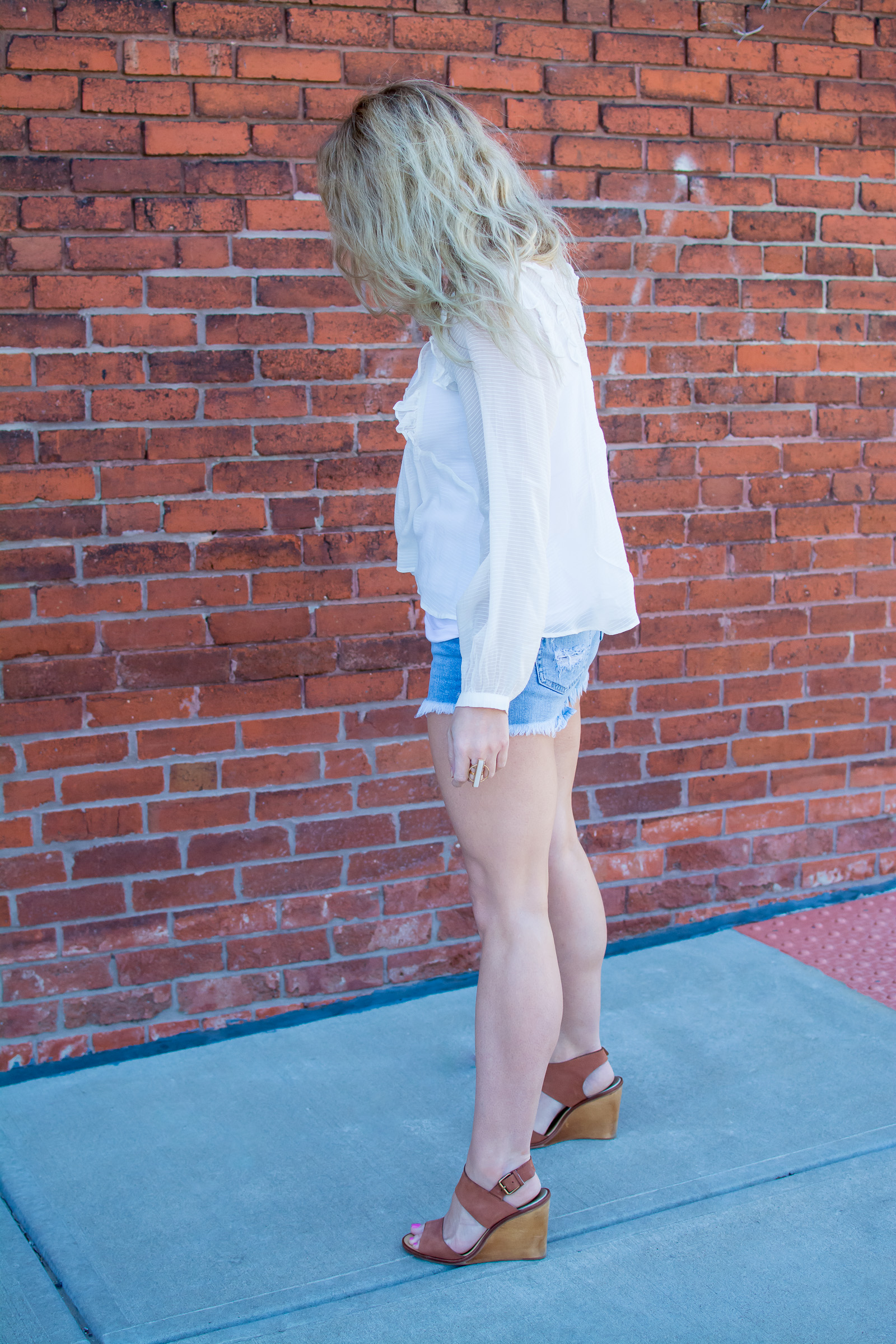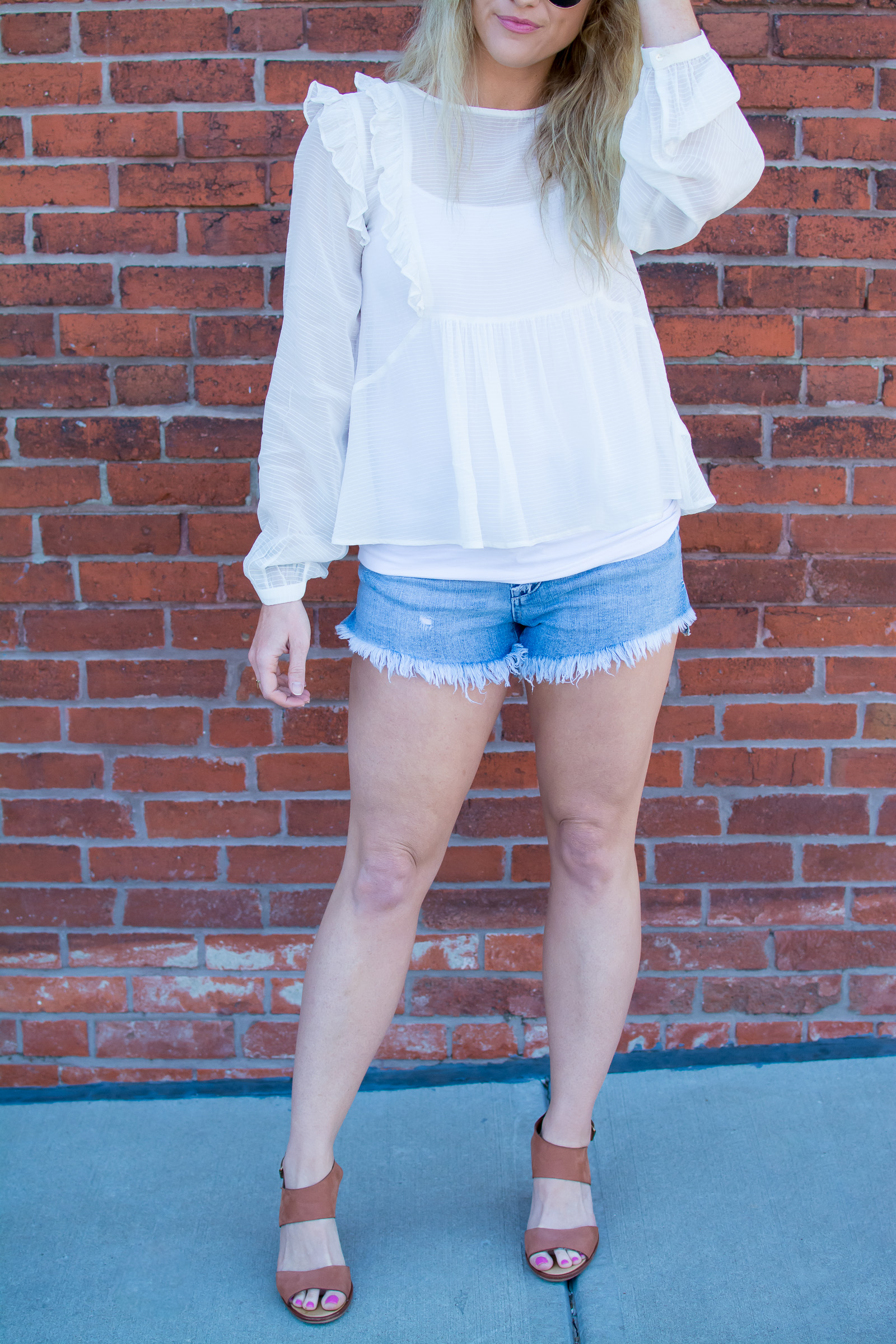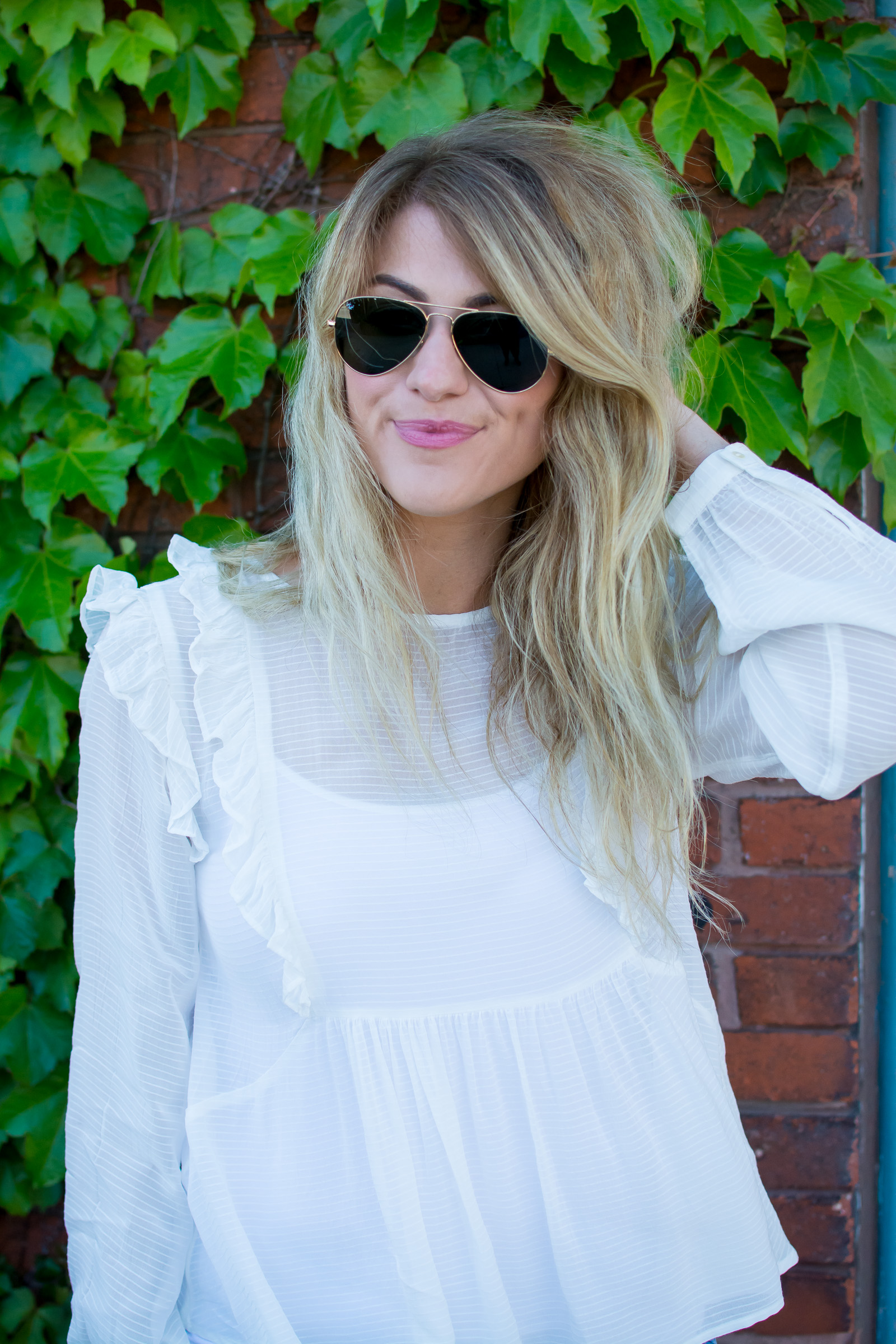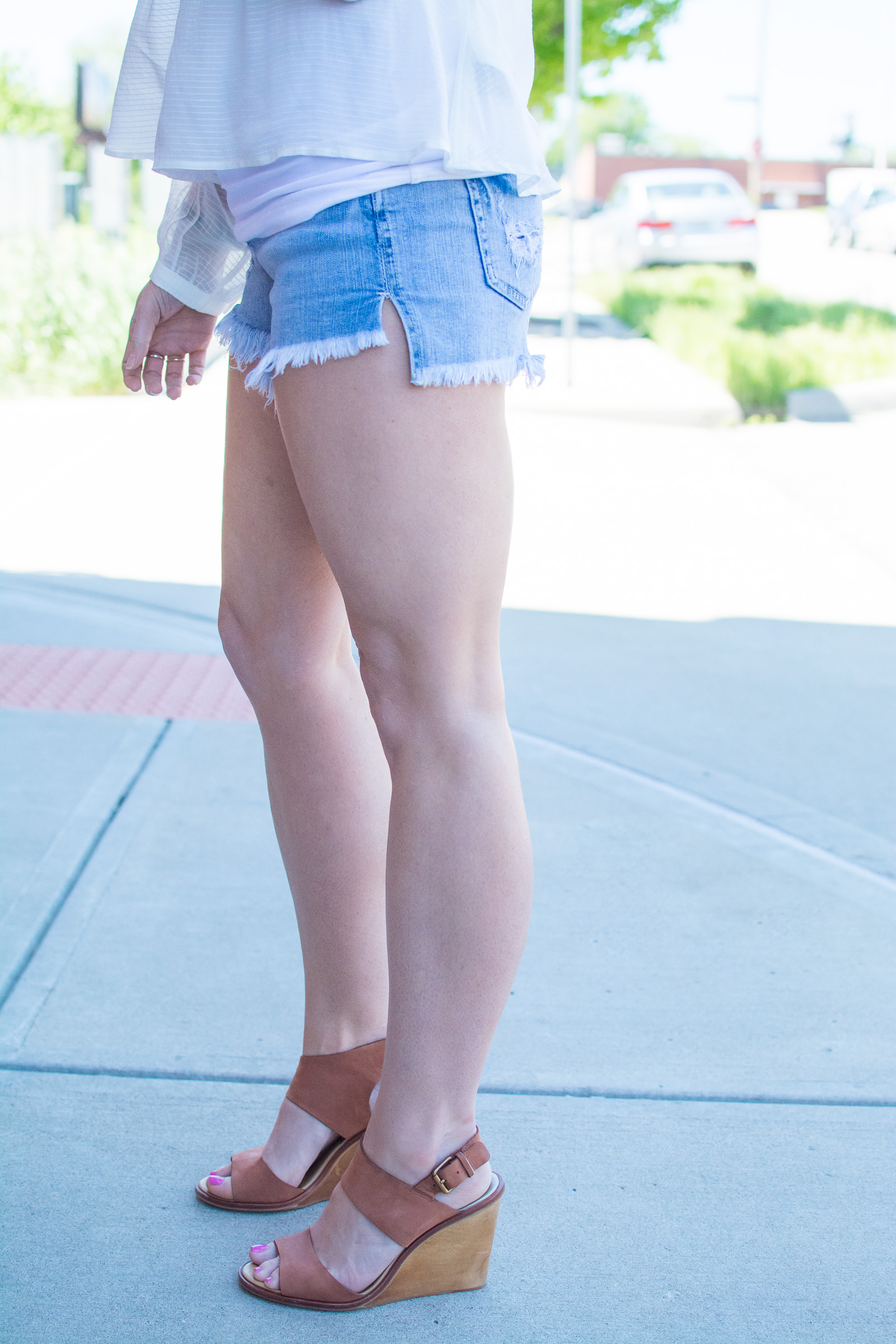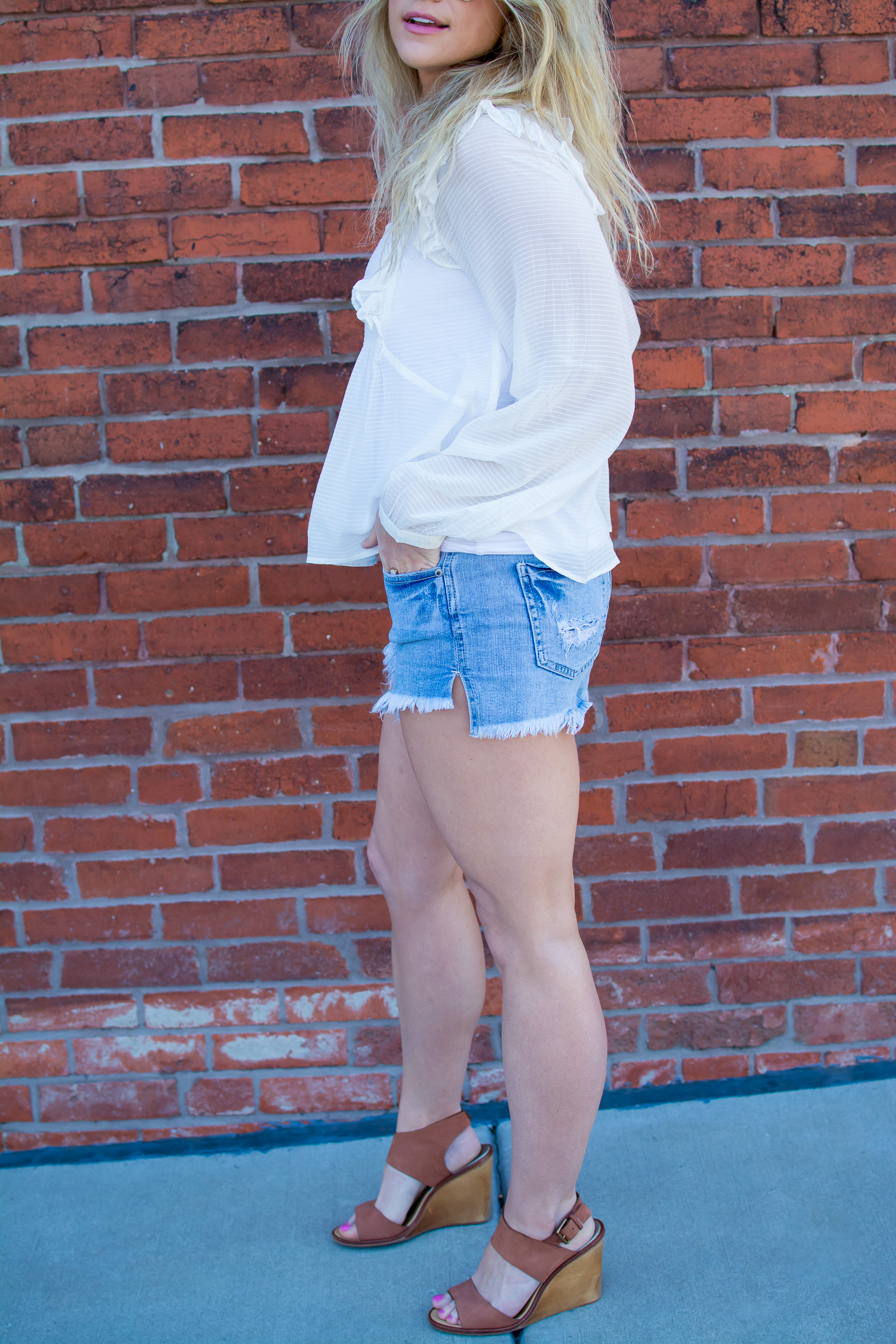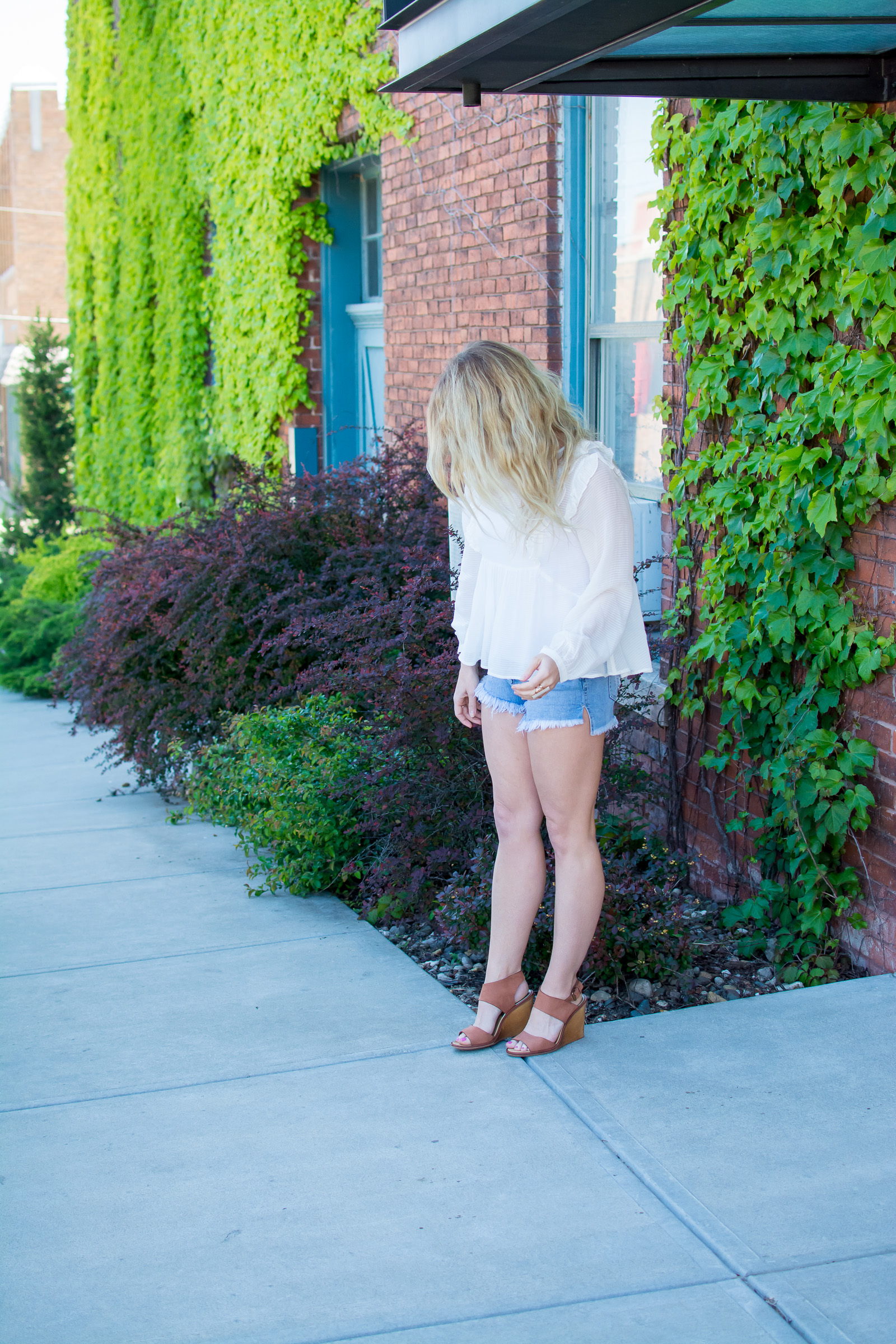 Shop the look:

This blouse will remix nicely with skinny trousers for the office, or with a cute denim skirt (the 90's are back in full force, in case you've been asleep). And these wedges are such a summer staple in my closet; I wear 'em constantly May through September.
Hope you guys have a happy weekend ahead! It's been a look week– I'm working to adjust to post-Greece life and trying to dig out of my inbox. Tell me again why I didn't just buy a fishing boat and move to the Aegean…? I'll be back next week with some outfits shot on vacation. Let the Greek nostalgia begin!
Linking up with Stylin in St. Louis, Doused in Pink + Curly Crafty Mom, Elegance & Mommyhood, Living on Cloud Nine, Adri Lately, Style Elixir, Meet at the Barre, Threads for Thomas, Lizzie in Lace, Nancy's Fashion Style, A Pocketful of Polka Dots, Shelbee on the Edge, More Pieces of Me + Sincerely Jenna Marie, Michelle's Pa(i)ge + Northwest Blonde, Rachel's Lookbook, Being Zhenya + Style Optimist, and Pink Sole.