I'm on a t-shirt kick.
So I've been dabbling in ironic + cheeky t-shirts lately. Fashion is skewing really casual these days, which has left the door open for the return of the t-shirt that makes you chuckle. Take this sequined T-Rex tee, for instance. Cute, quirky, has some edge– but all in the very comfortable package of your standard issue white t-shirt. I scored it during the Zara sale (shop a similar sequined applique t-shirt here, or T-Rex tees here and here), and matched it up with One Teaspoon shorts and a pair of flat leather sandals I scored in Greece for a super chill summer outfit.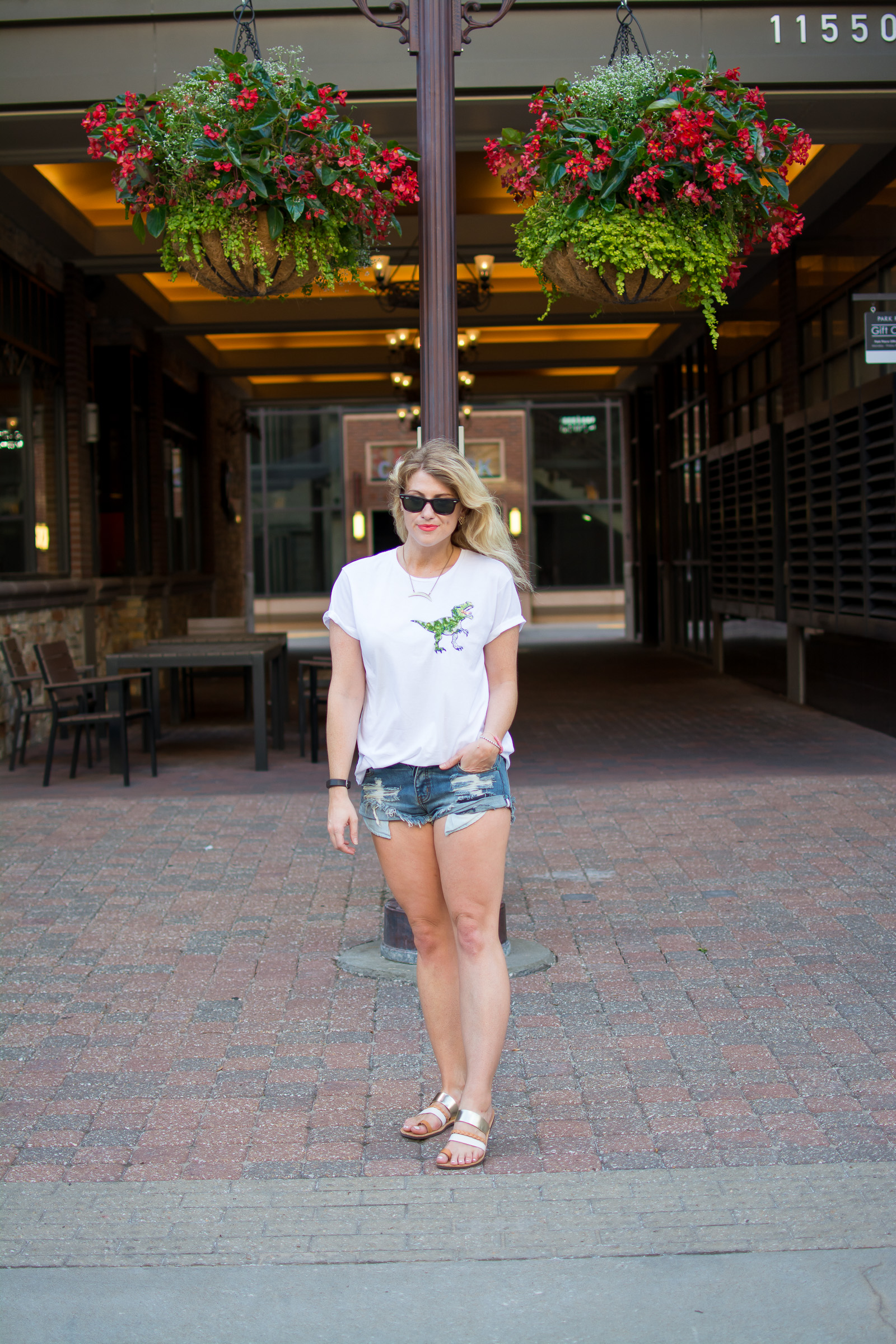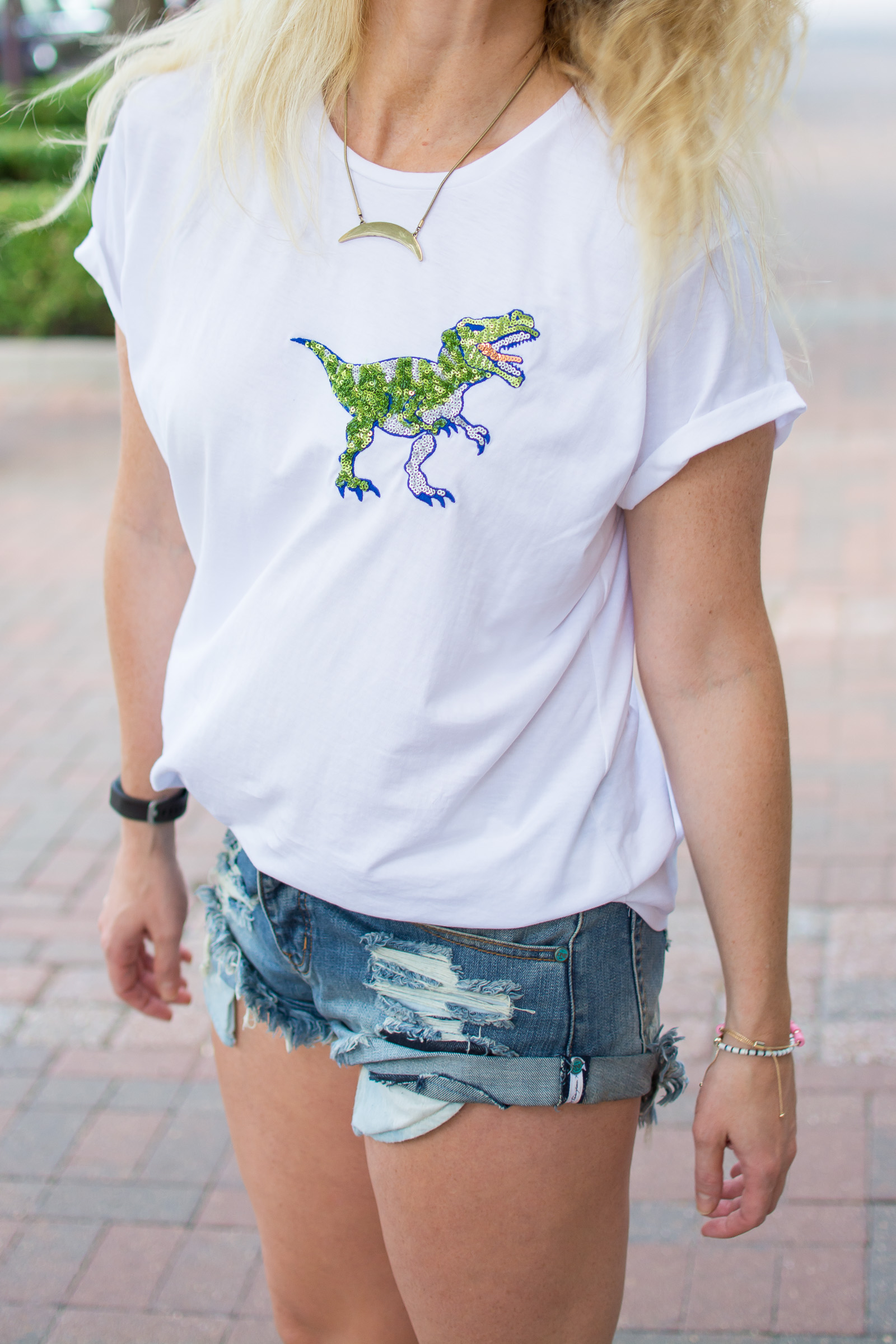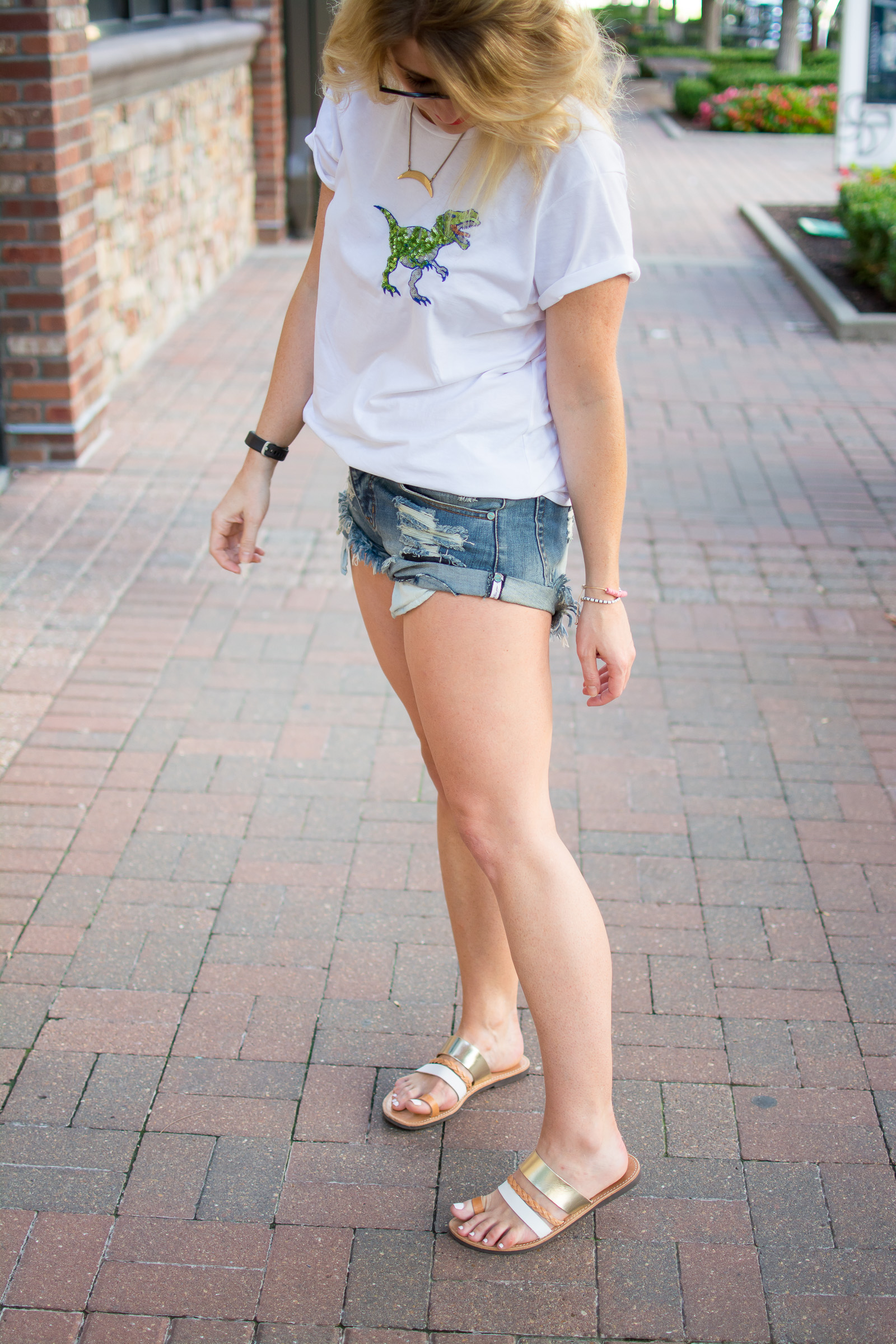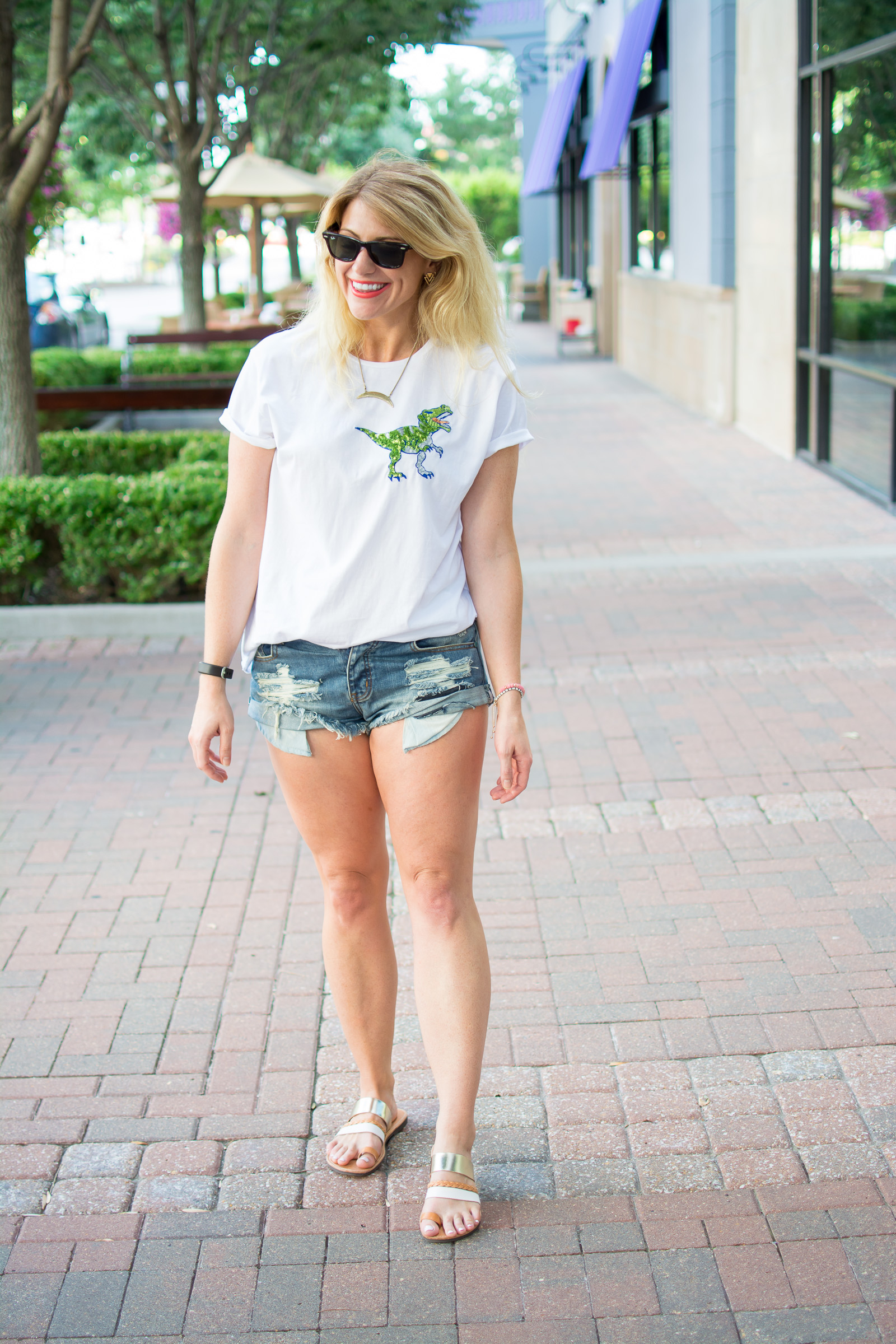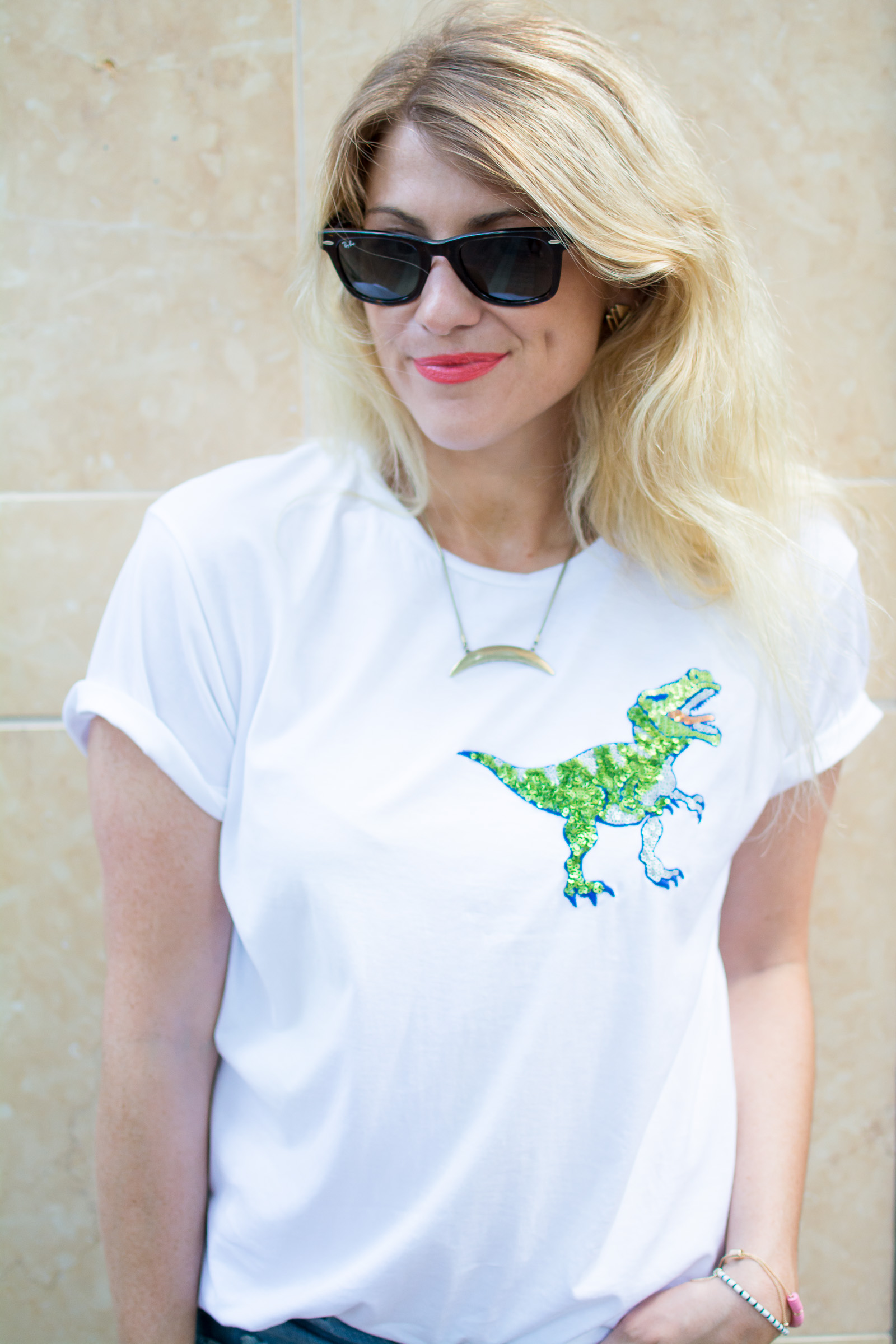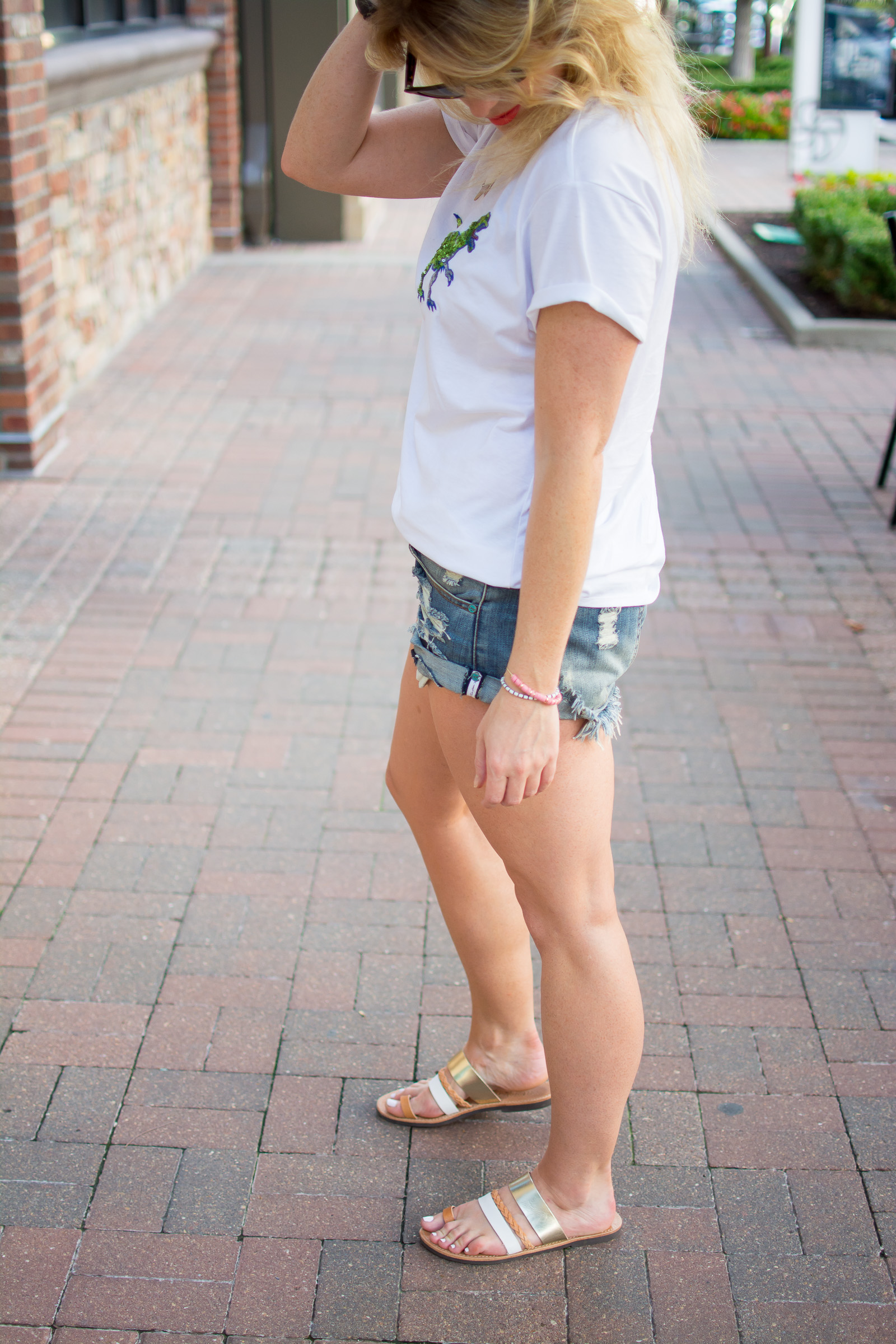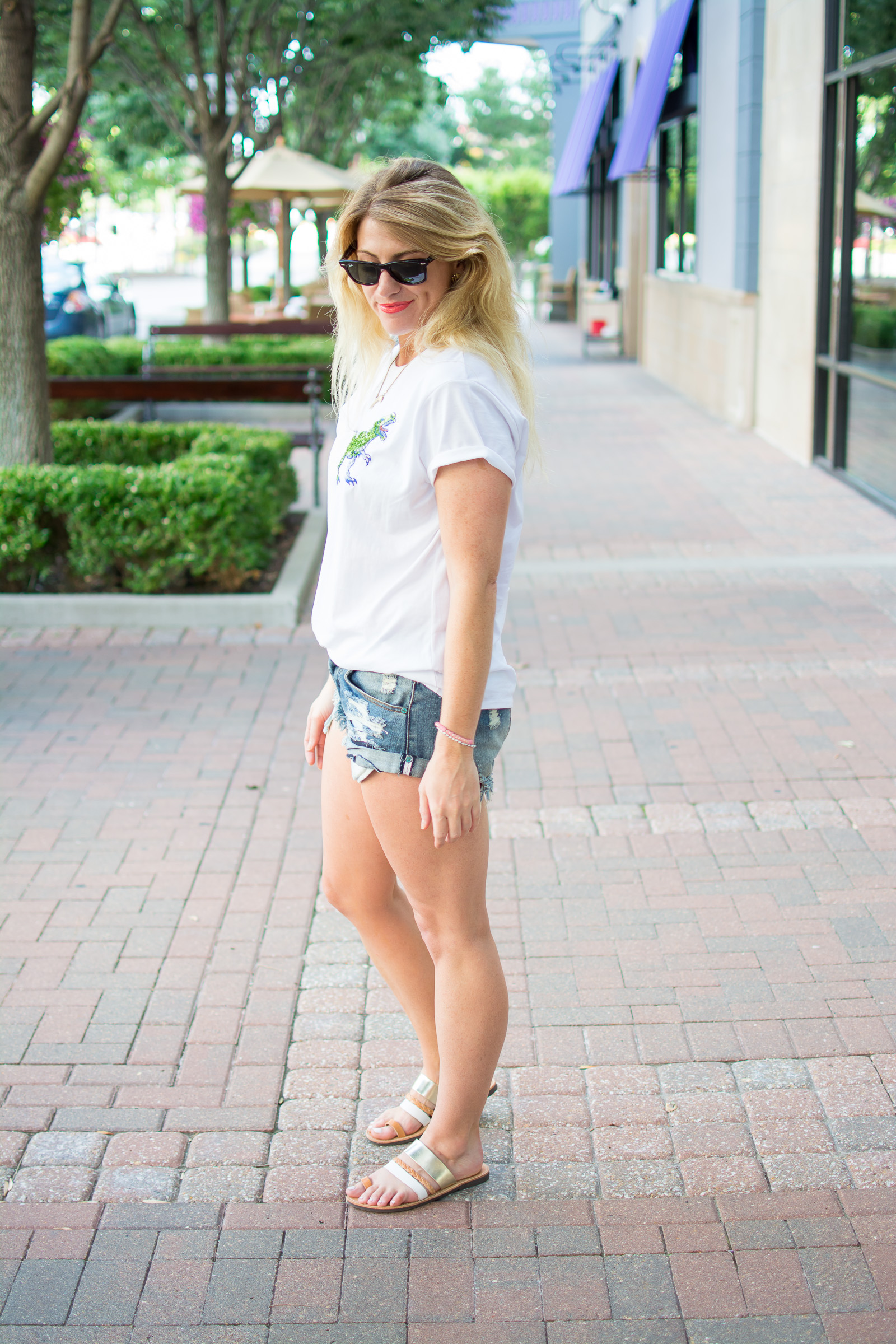 Shop the look:

This sequined T-Rex tee obviously works with cutoffs (what doesn't, really?), but the real question is how else could you wear this? Well, I'm thinking it would be pretty cheeky layered under a standard black blazer + cigarette trousers at the office, or even tucked into a pencil skirt and worn with a black suede pump. Dressing up funny + playful pieces like this make fashion fun. It also stretches the cost-per-wear, because the more venues you can wear a piece, the more you'll actually wear it– always a good thing.
 Linking up with Elegantly Dressed and Stylish, Walking in Memphis in High Heels + The Fashion Canvas, I Do DeClaire, Straight A Style + On the Daily Express, Get Your Pretty On, Rosy Outlook + Seeking Sunshine, and Pumps and Push Ups.