Heaven help me, my olive green obsession is out of control. I mostly don't care– look at these killer over the knee faux suede jams. I am milking the crisp-but-not-too-cold weather and playing The Girl Without Pants, Fall Edition. A slouchy beige sweater is long enough to moonlight as a dress; all it took were these olive green boots and a long necklace and I had myself an outfit.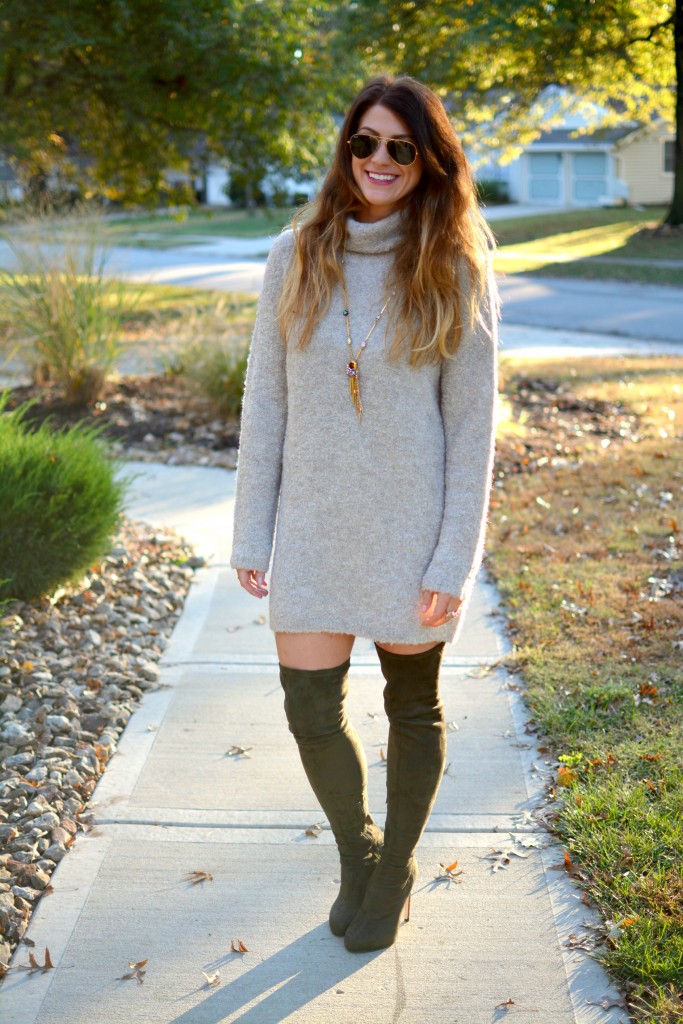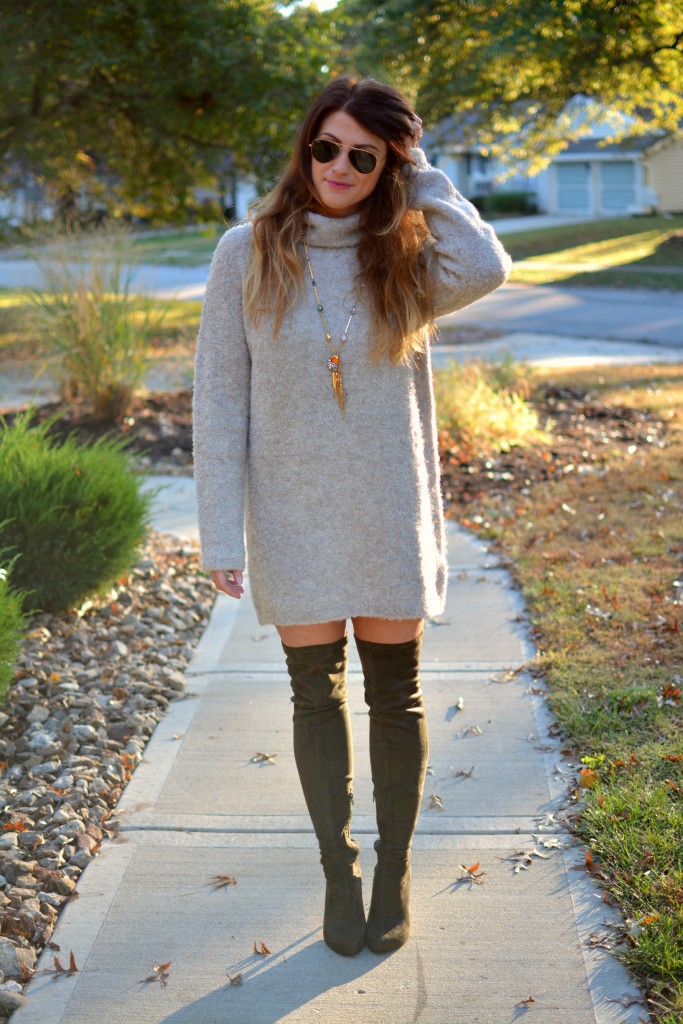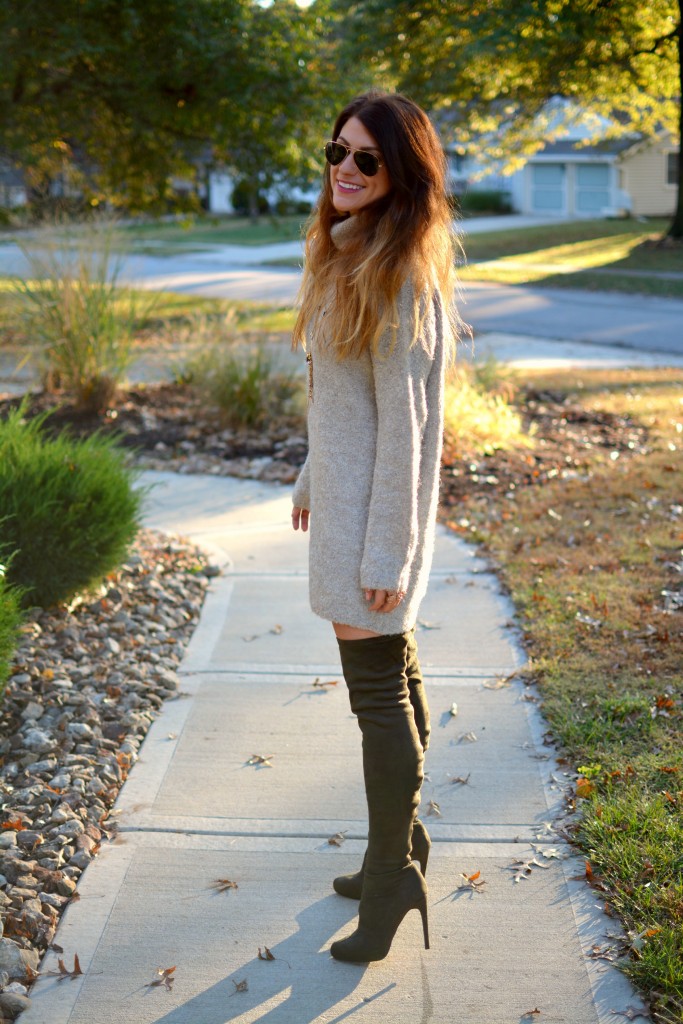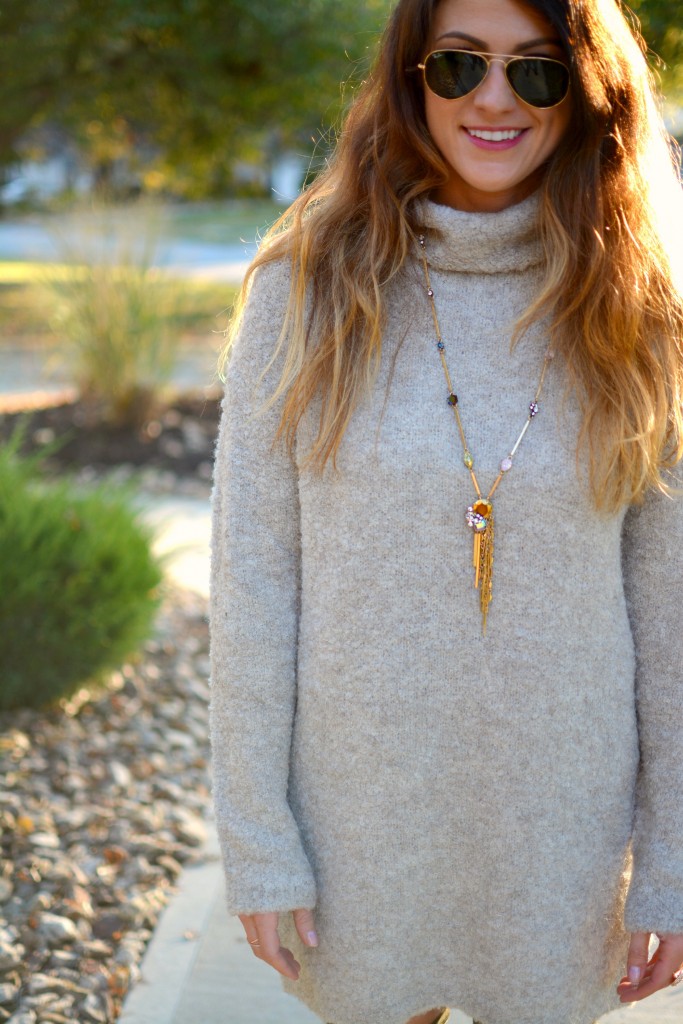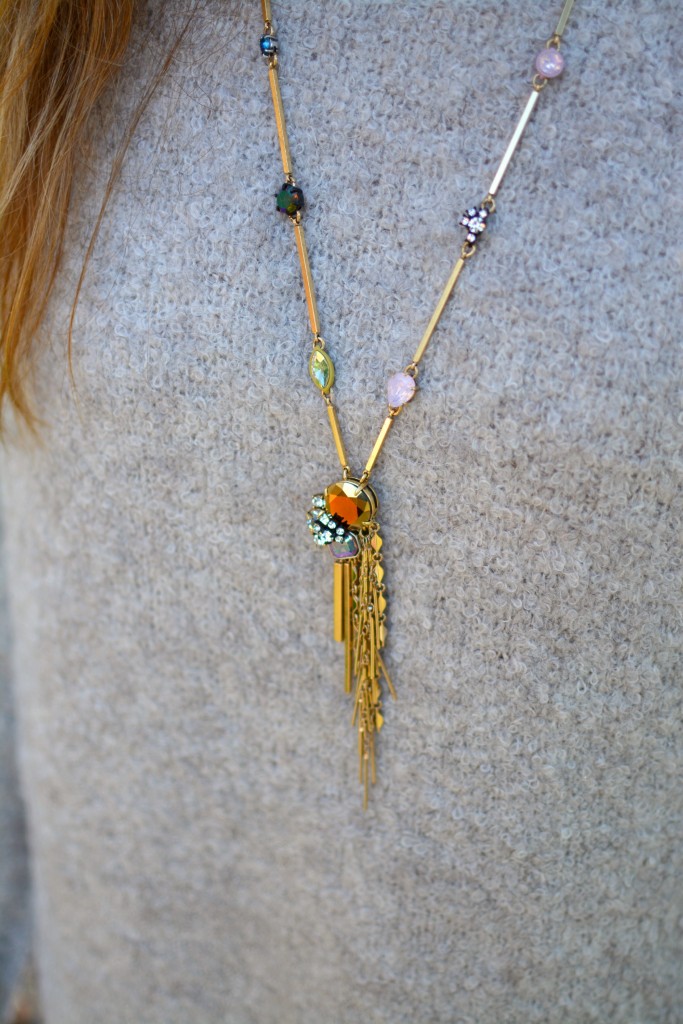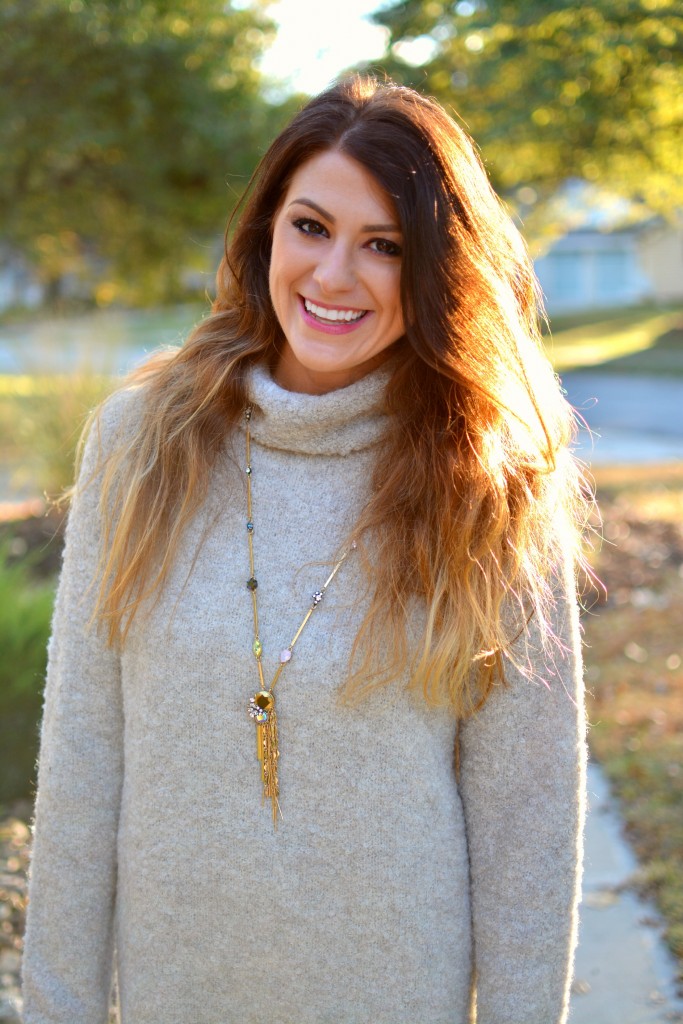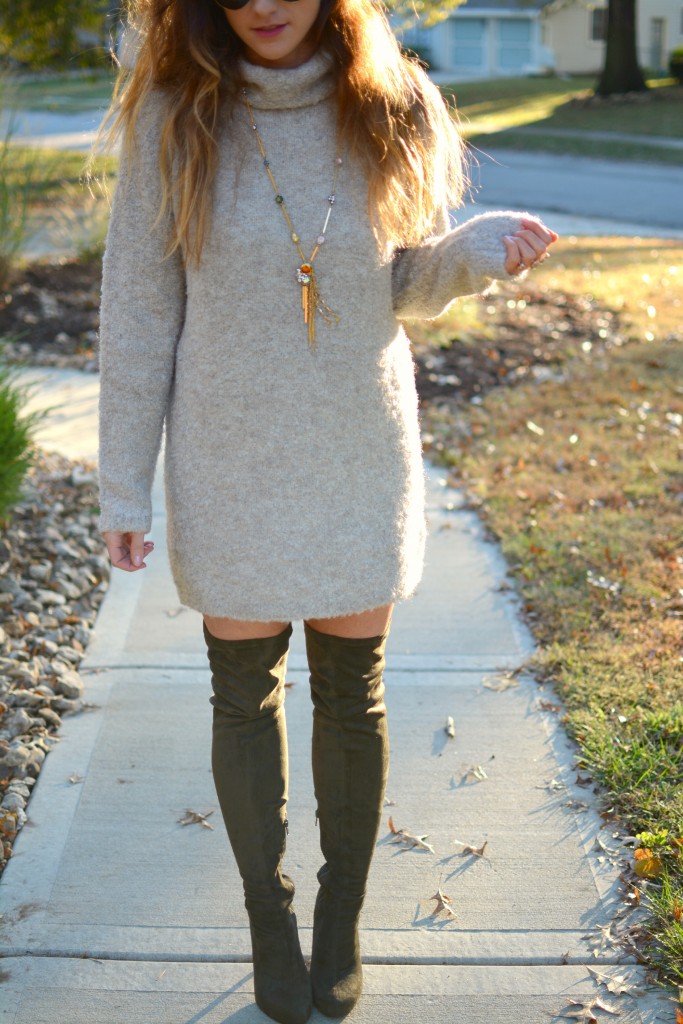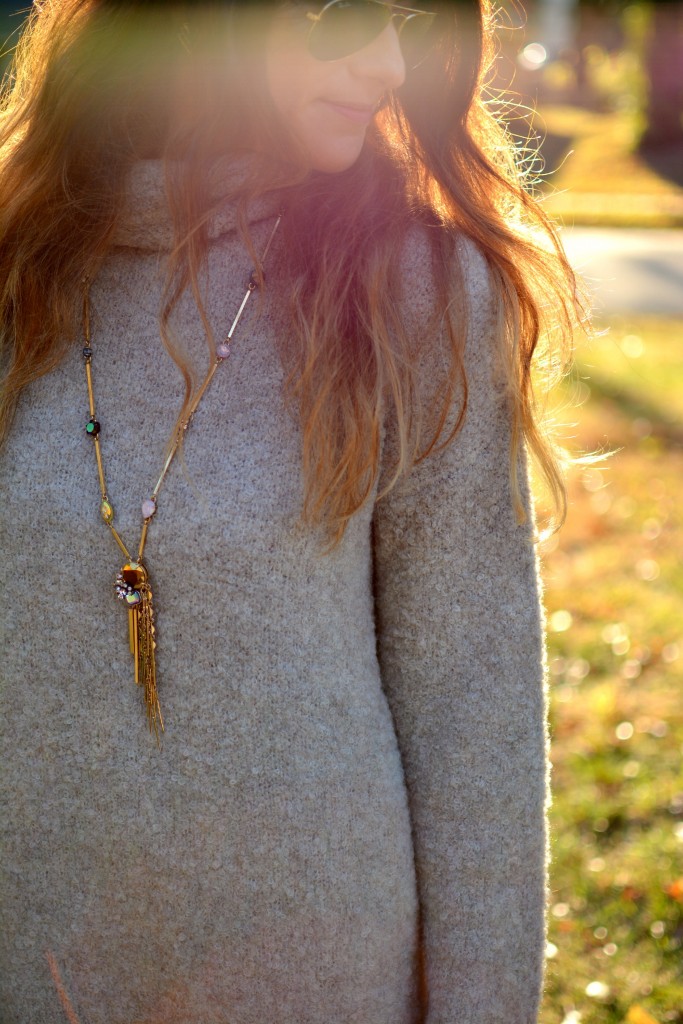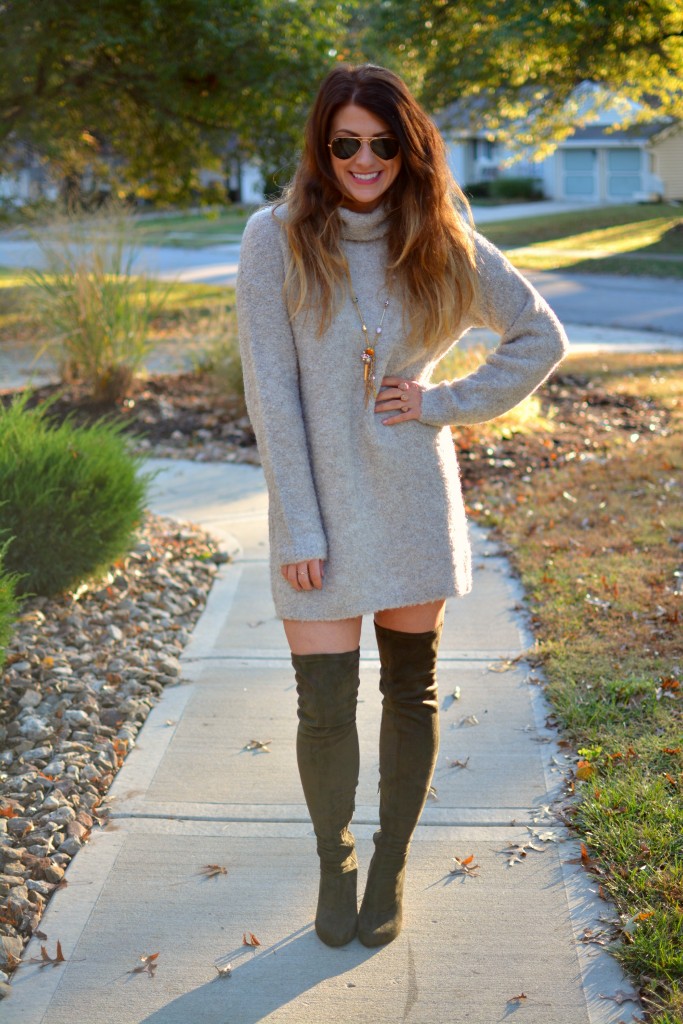 Shop the look:

For now, a little bare leg doesn't feel out of season. When late fall + actual proper winter roll around, I can wear this with super skinny jeans or sweater leggings and still get the same effect. The olive green boots will be in heavy rotation, as my infatuation with the color seems to be going nowhere fast.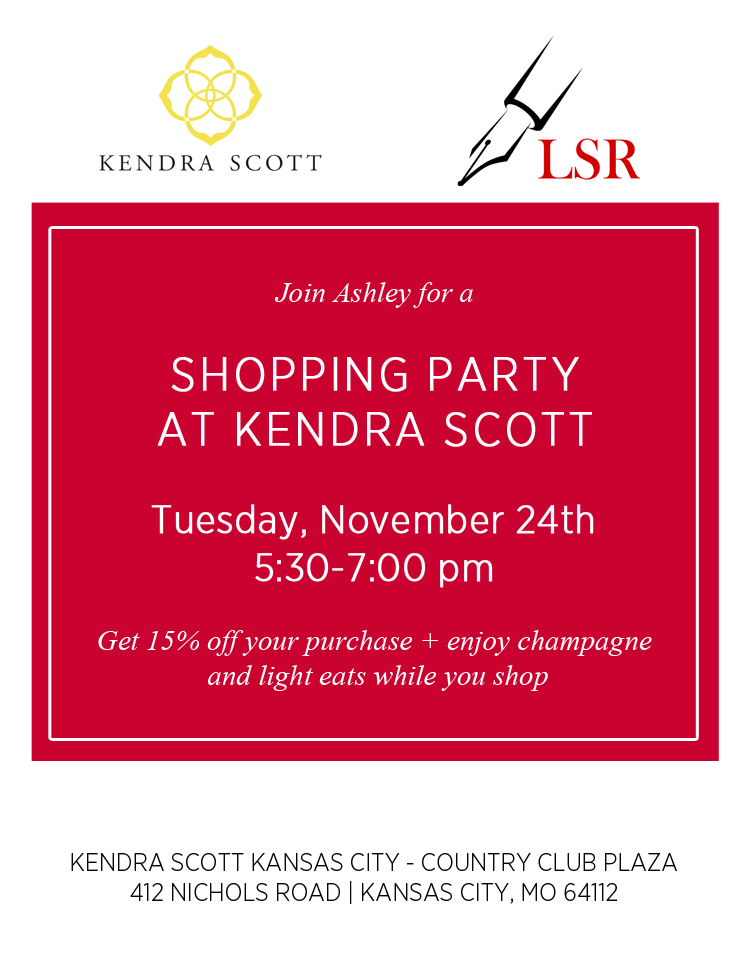 I'm super excited to announce I'm hosting a shopping party at the Kendra Scott store on the Plaza on Tuesday, November 24th, from 5:30 to 7:00 pm! KC pals, you ready to get your beverage + bauble on?
Champagne + wine plus light apps and sweets will be provided, and you get 15% off your total purchase when you shop! Talk about a great way to kick off the holiday season– come see me!
Linking up with Beauty By Miss L, Style Elixir, Elegantly Dressed and Stylish, Her Heartland Soul, Walking in Memphis in High Heels + The Fashion Canvas, I Do DeClaire, Style Nudge, Mama and More, Sew Crafty Angel, Shopping My Closet, Pumps and Push Ups, Chic Street Style, and The Pleated Poppy.