More Spanx + more stripes.
I'm in those Spanx leggings again– but I'm not apologizing. (Seriously, if I didn't show you guys how to remix the same pieces, what sort of blogger would I be?) An all-business striped tunic from H&M made for a cool contrast against the tougher leggings. I love the sheen against the vertical stripe. Mule loafers added some edge while keeping things comfortable– if you don't have a pair of mules yet, snag these or these for a super steal and never look back. This shoe style is so easy to wear (no aching feet!) and literally goes with everything in your closet from jeans to dresses.
For a little color pop, I added some light coral beaded earrings from my pals at Ruby Rouge Boutique (score a similar pair right here) and capped the look with my black smoke Quay After Hours sunnies.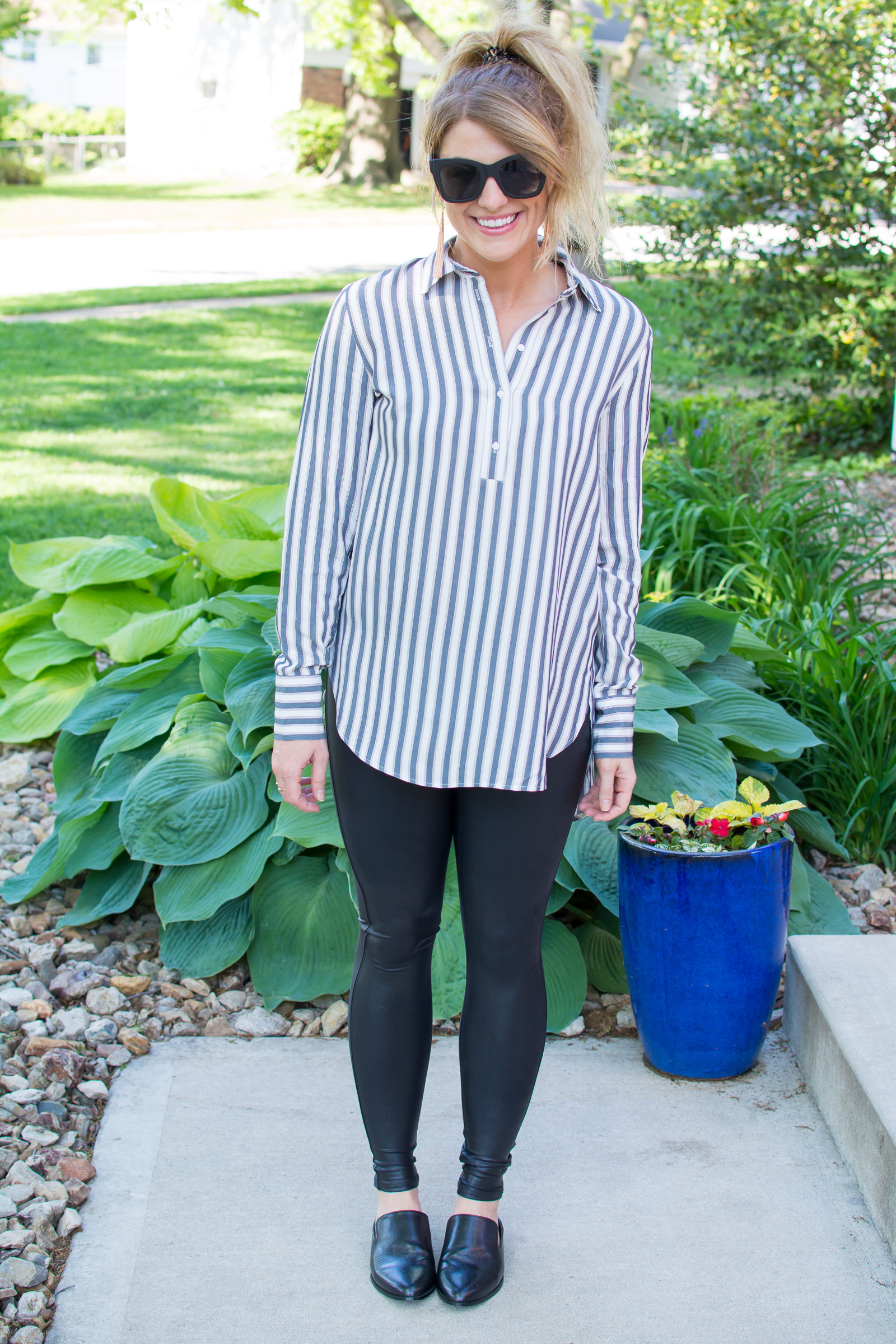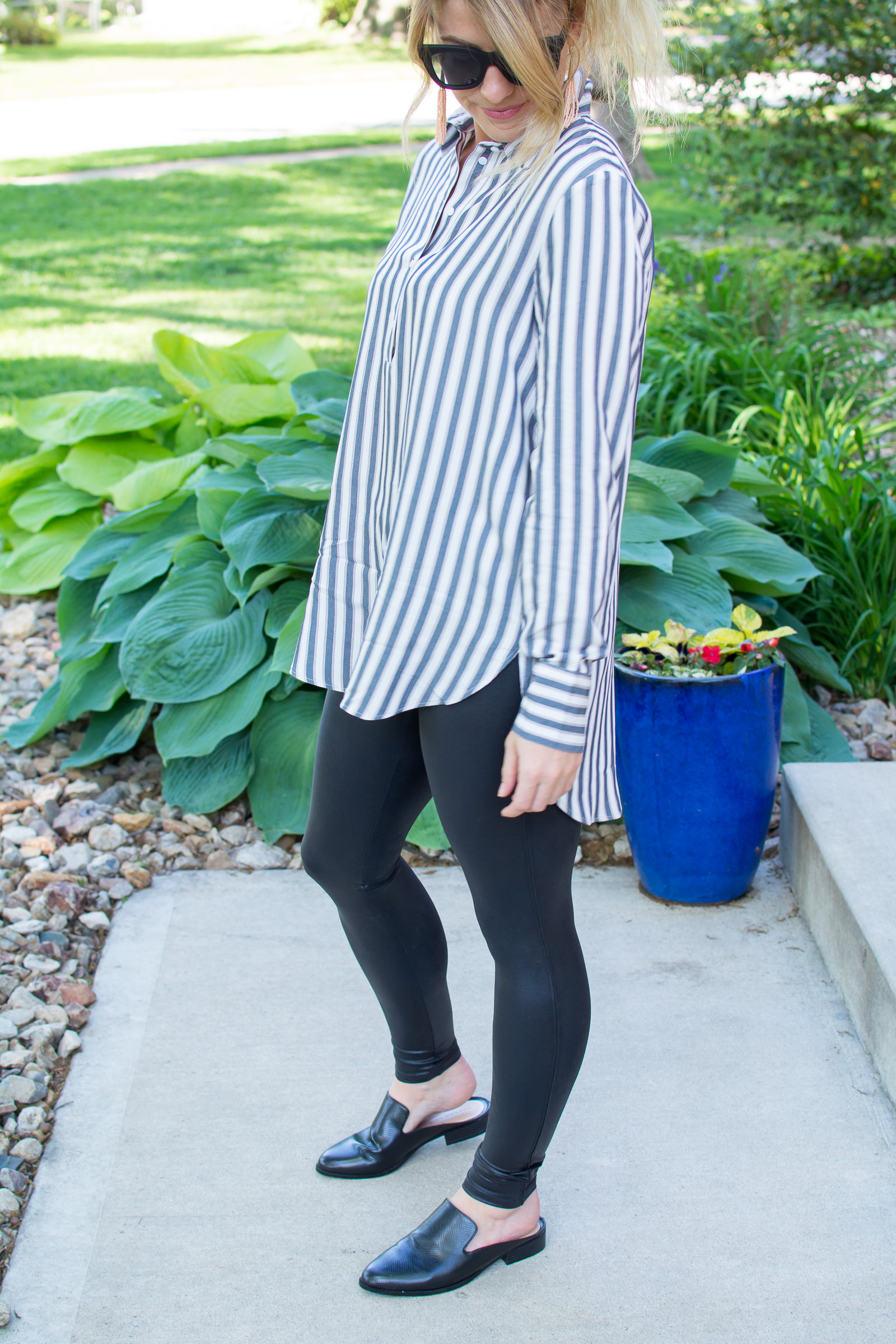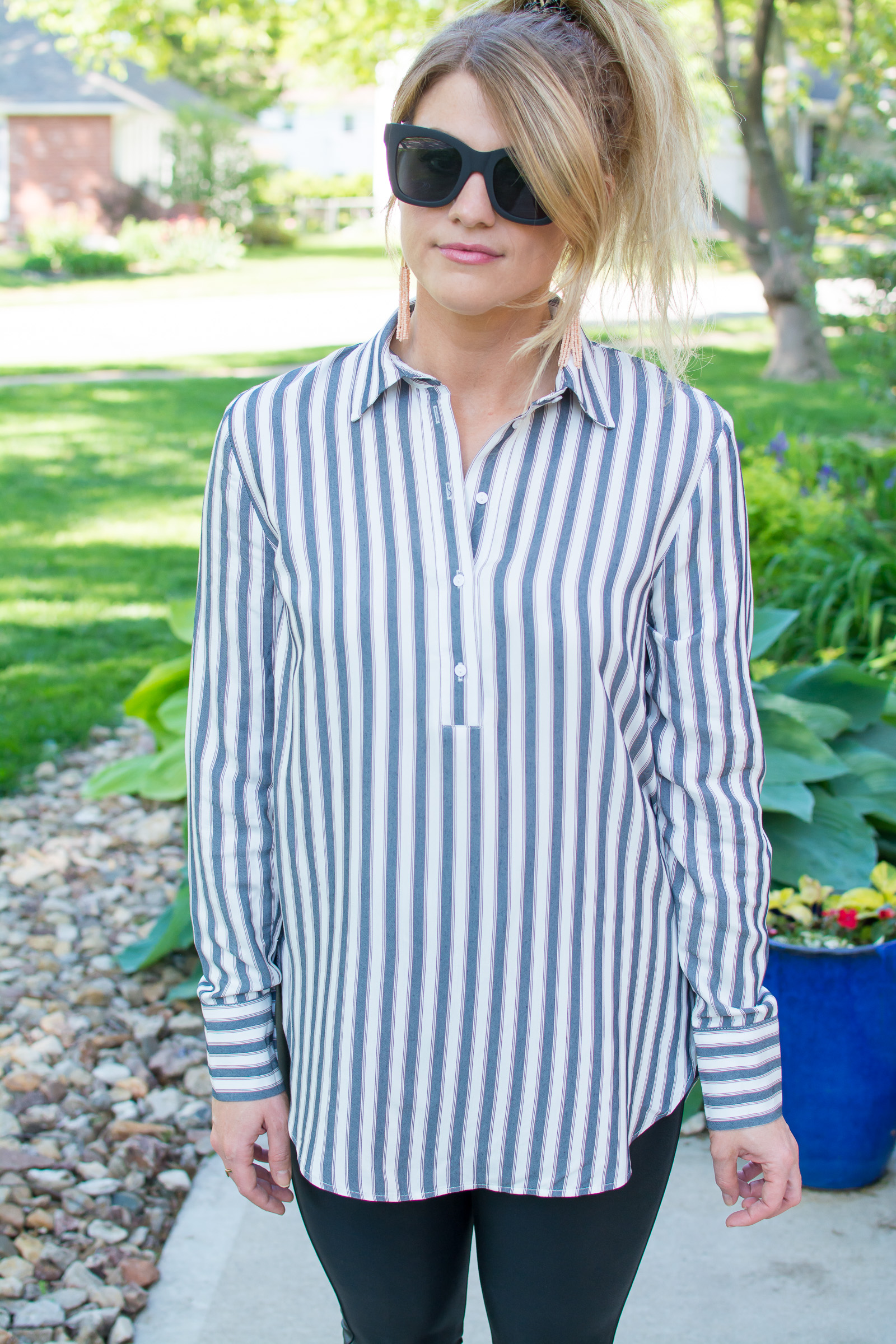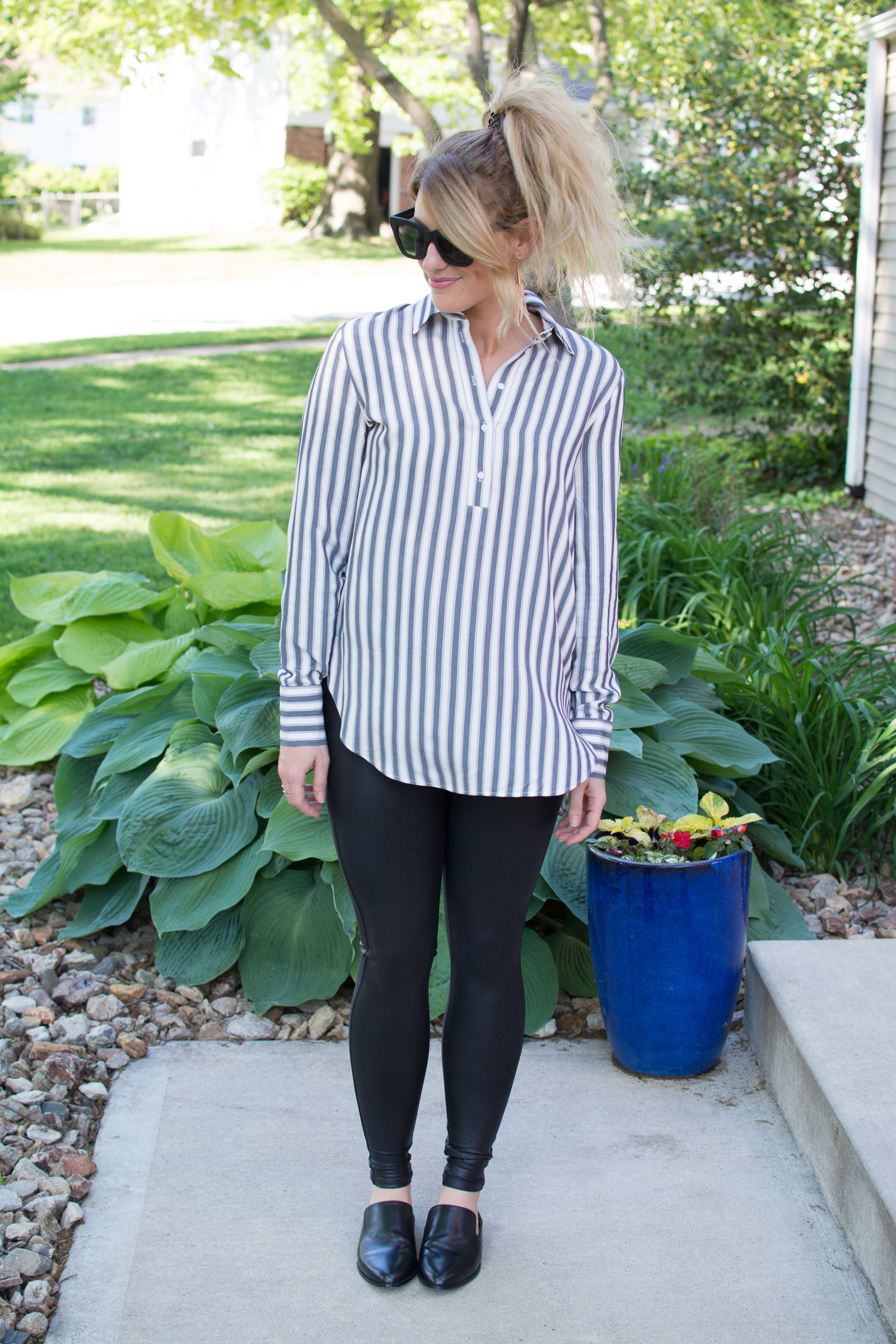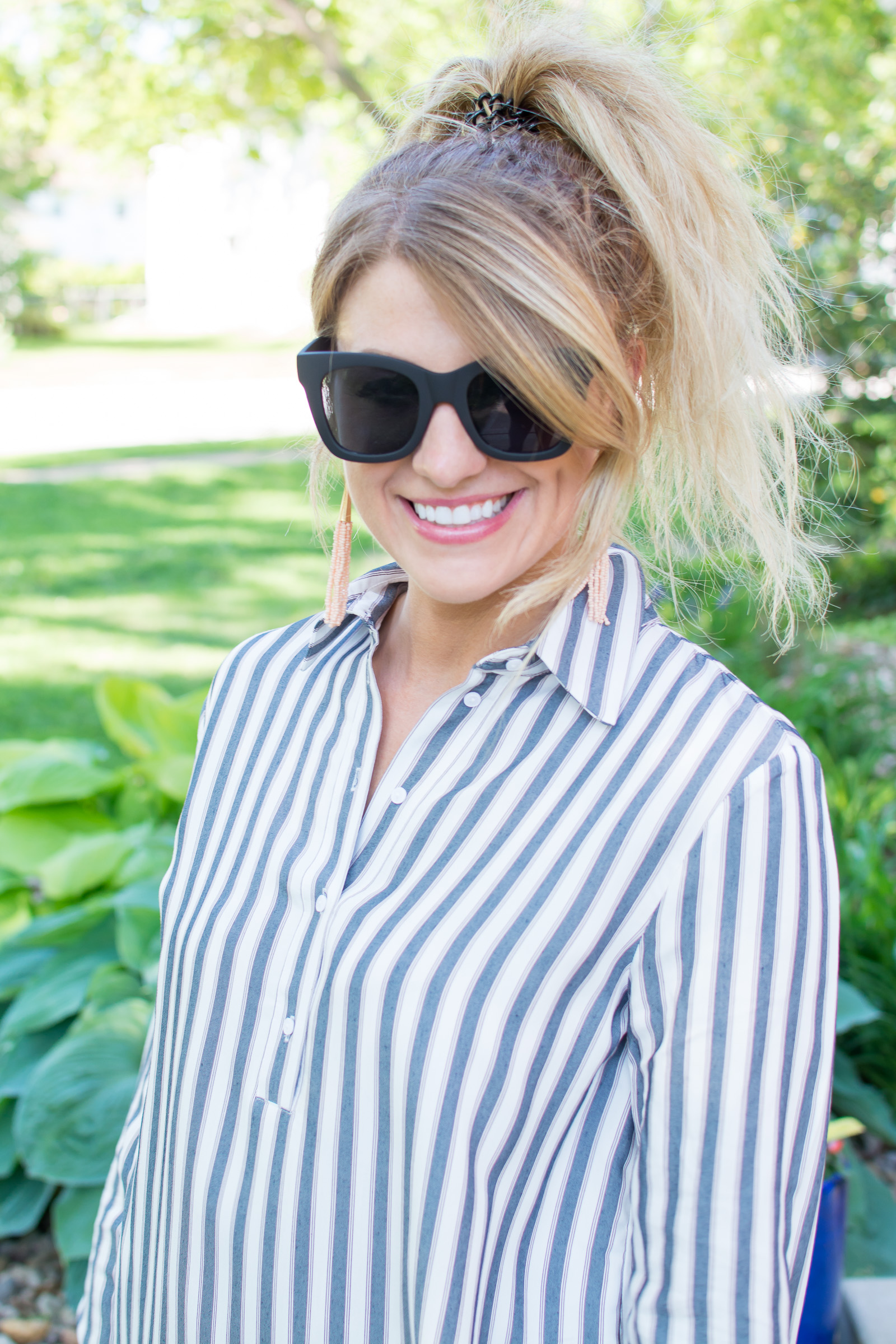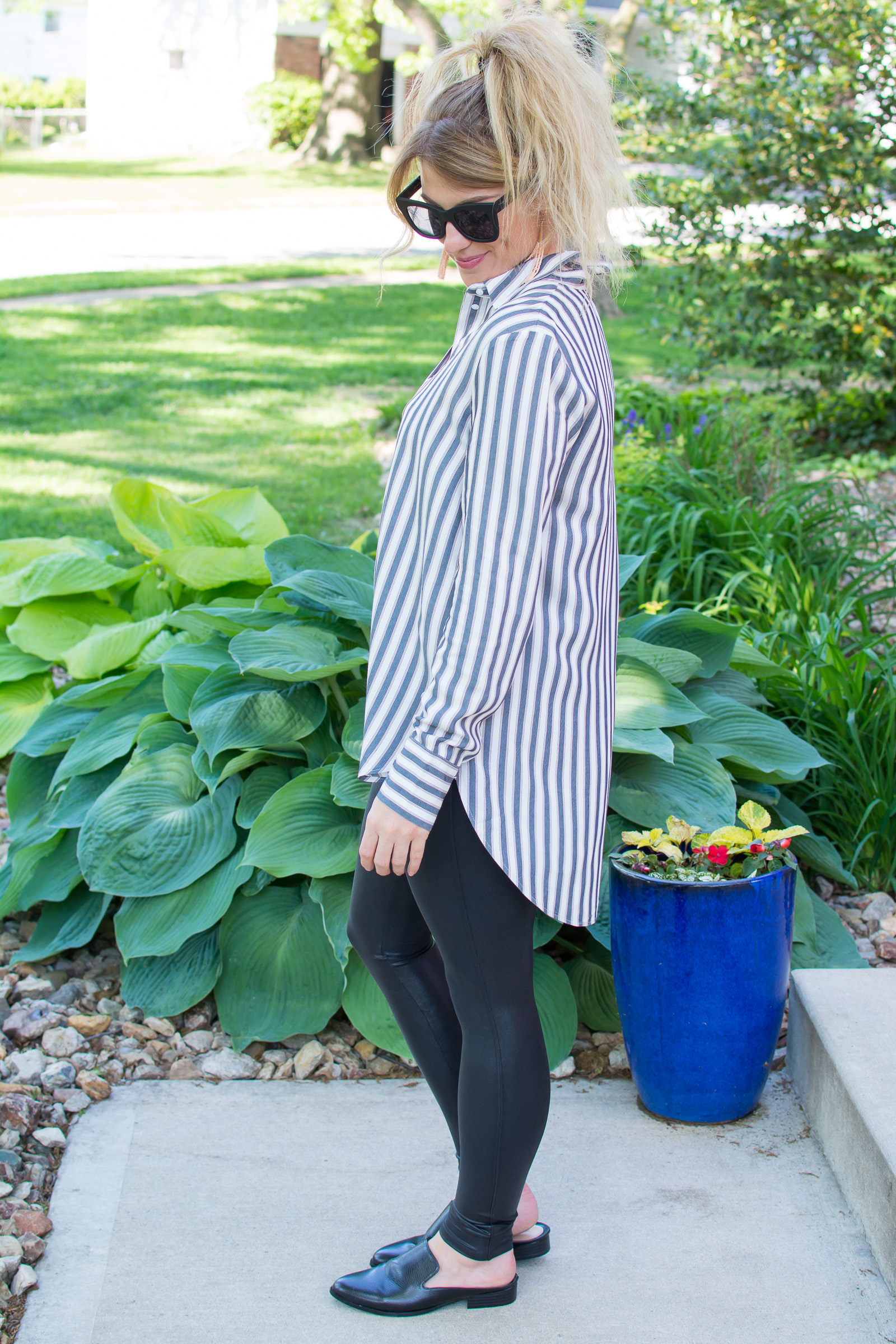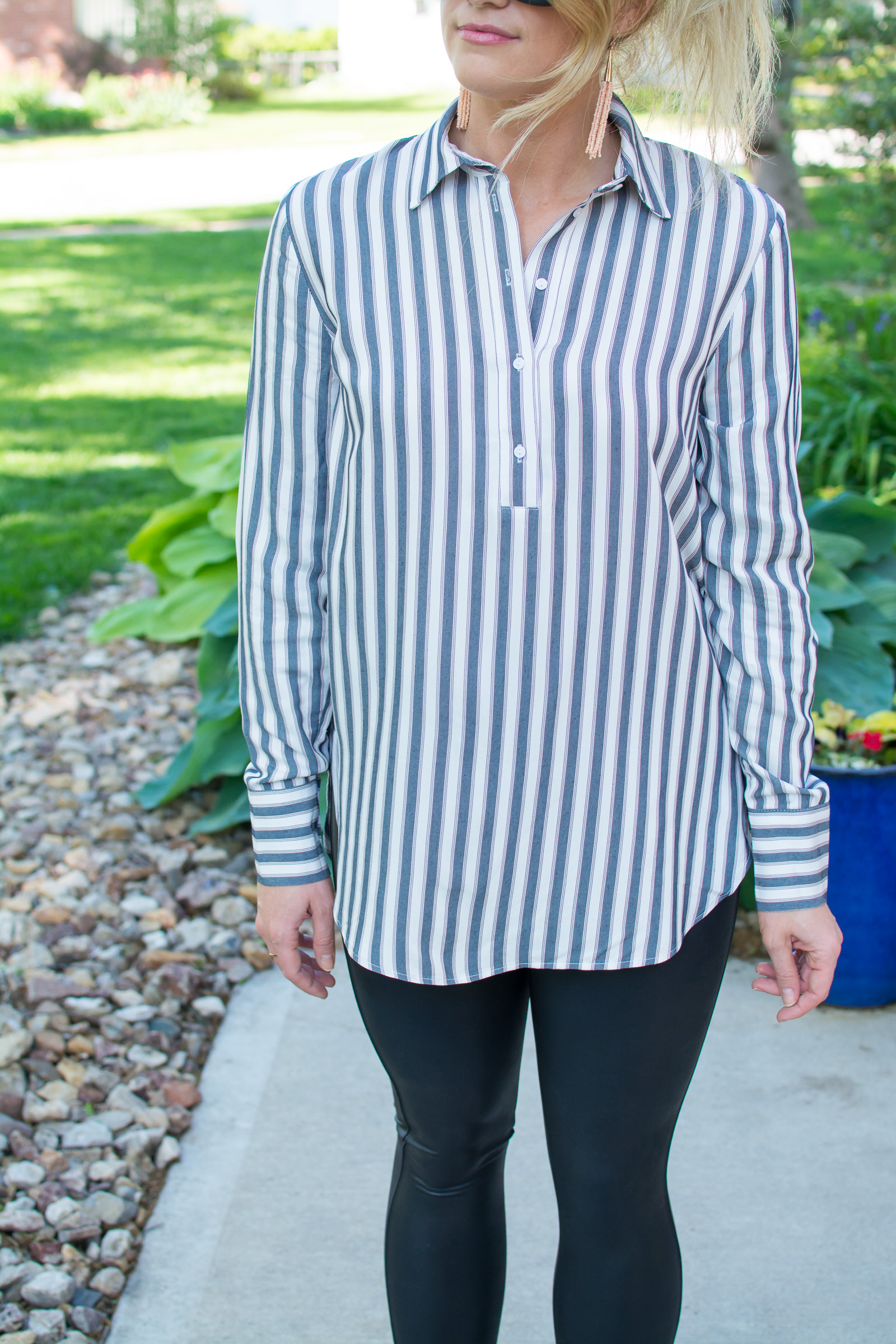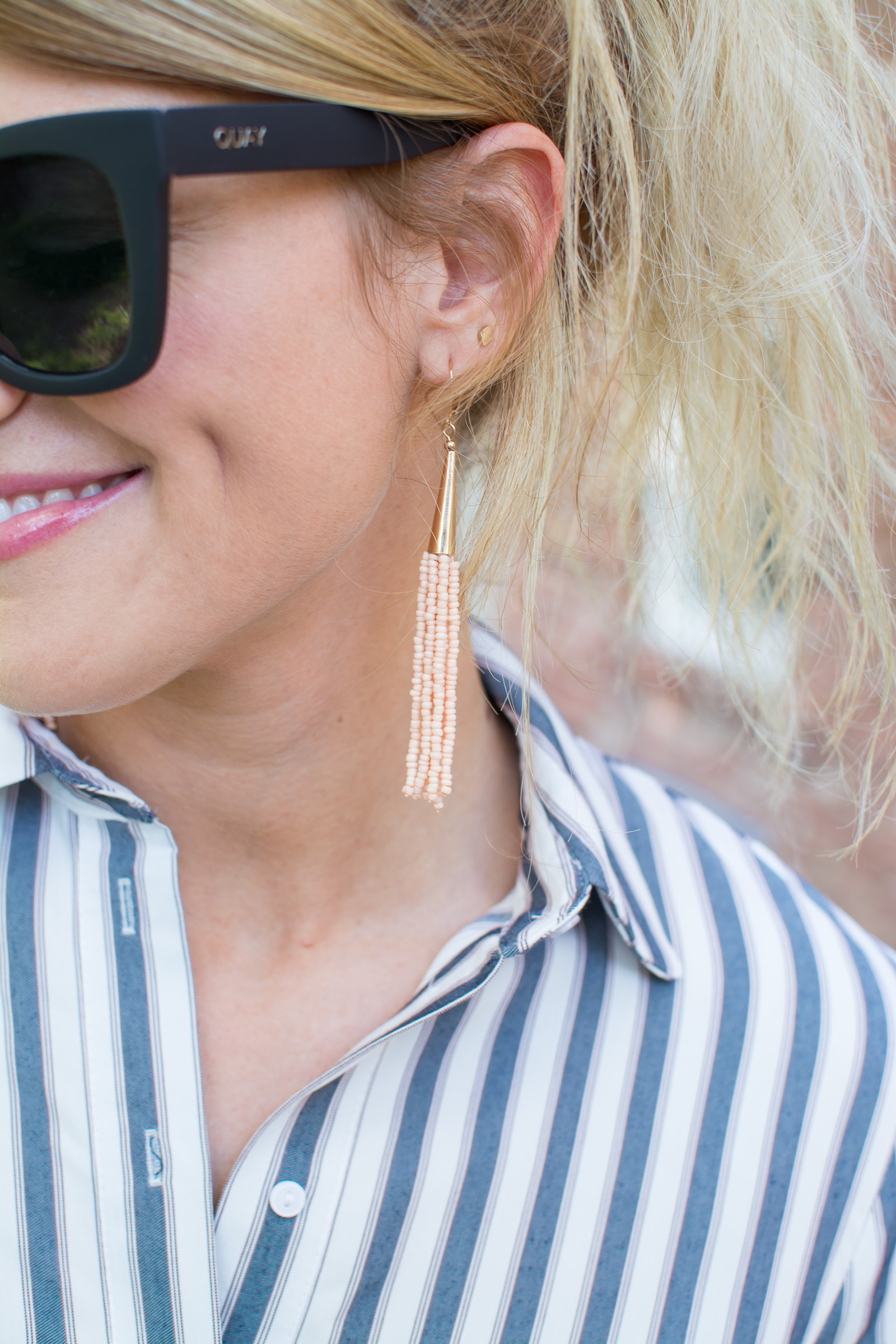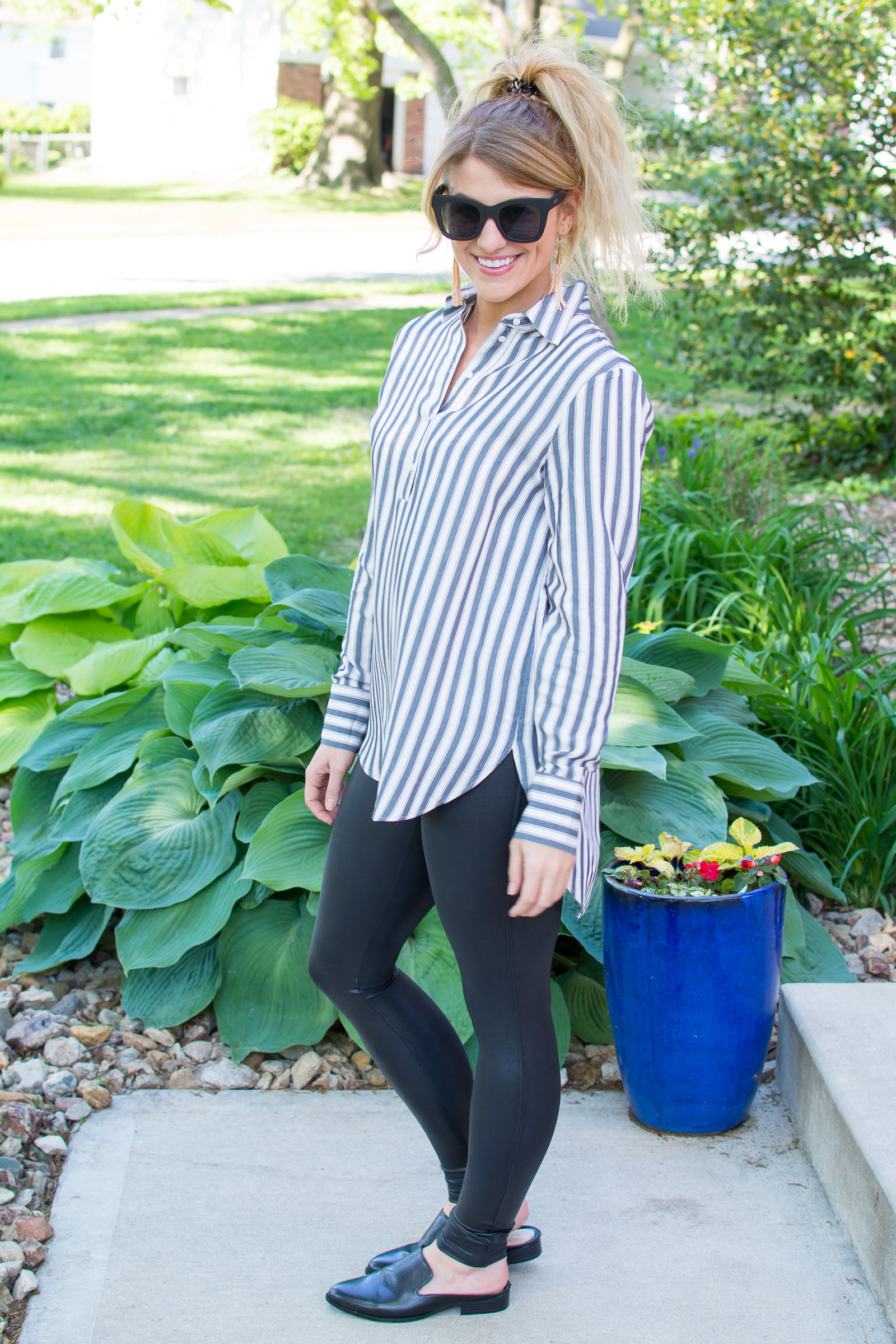 Shop the look:

Another go-anywhere outfit for the win. It works for date nights, brunches with the girls (where that Spanx will hold you in while keeping you comfy through all those bottomless mimosas), and even at the office (if yours is casual enough to allow leggings). I am sold on outfits like these!
Note: Still in Greece, guys! Are you following over on Instagram?
Linking up with More Pieces of Me + Sincerely Jenna Marie, Michelle's Pa(i)ge + Northwest Blonde, Rachel's Lookbook, Being Zhenya + Style Optimist, and Pink Sole.