On repeat until March: sweater and jeans. One way to freshen up the look? A statement coat. This bold checked version is loud without being obnoxious, and the neutral palette means it works with everything. I threw it on over a pair of classic skinnies, a lightweight gray crew neck sweater, and a pair of lace-up sandals I can wear now (on warmer winter days) and then all the time come spring.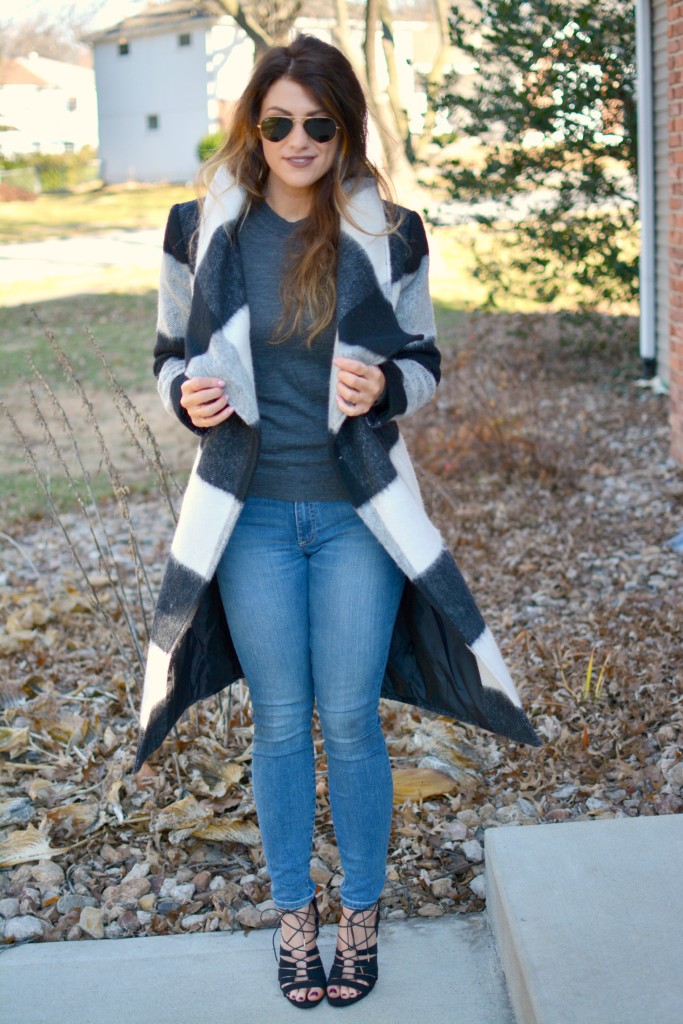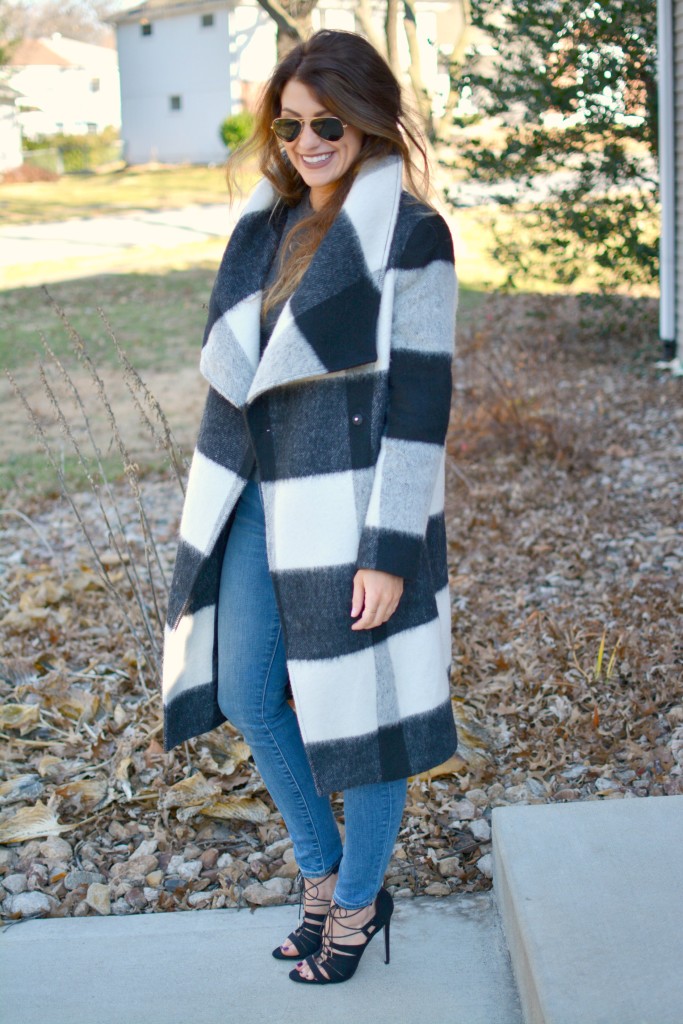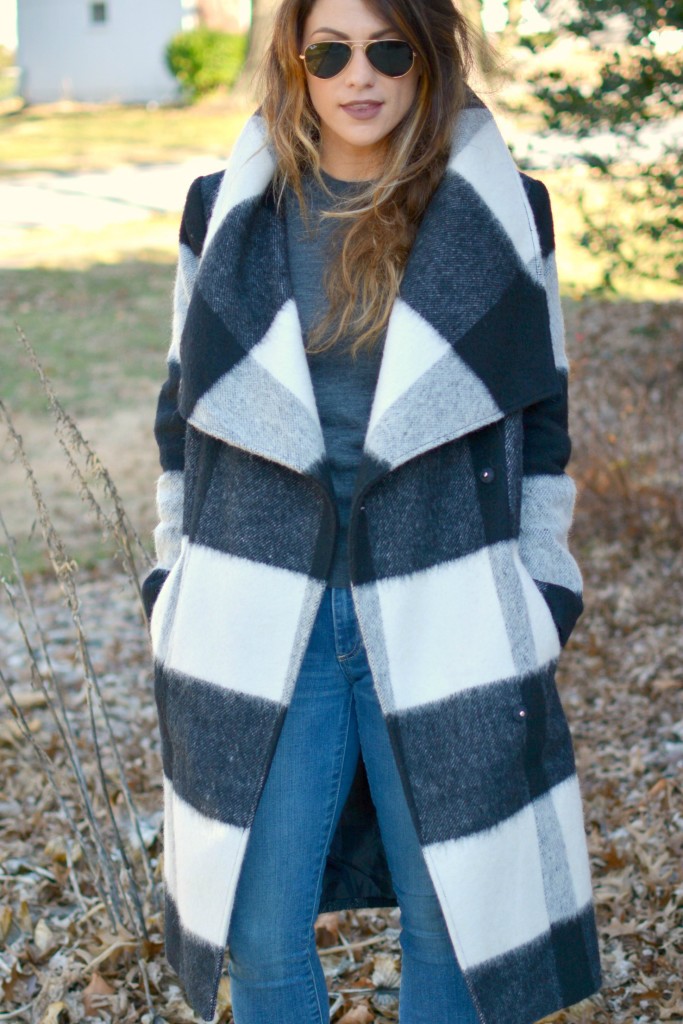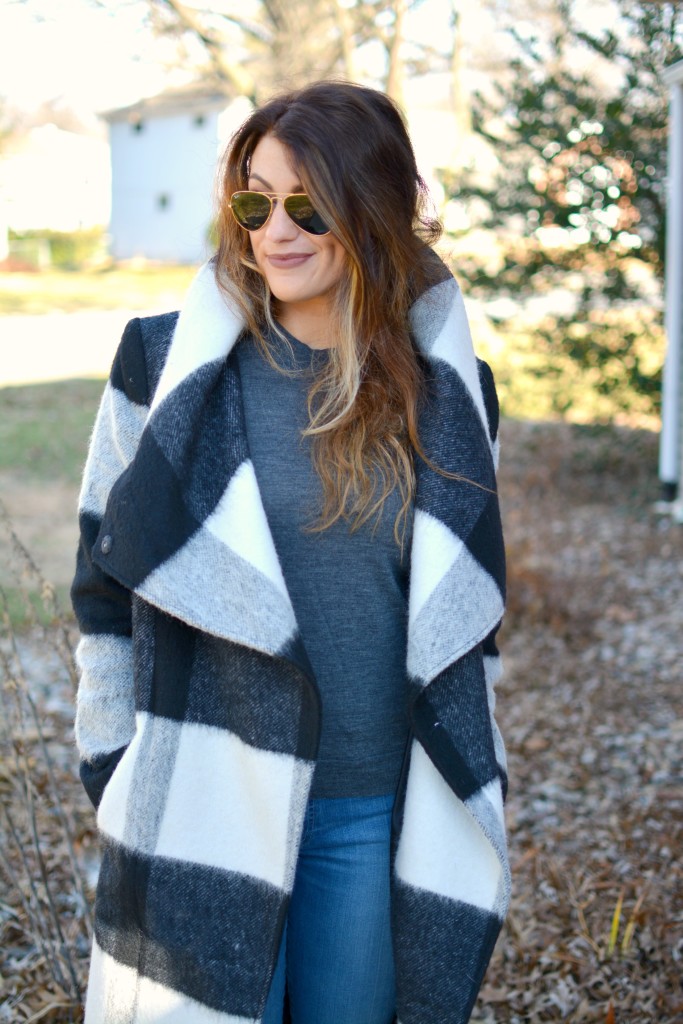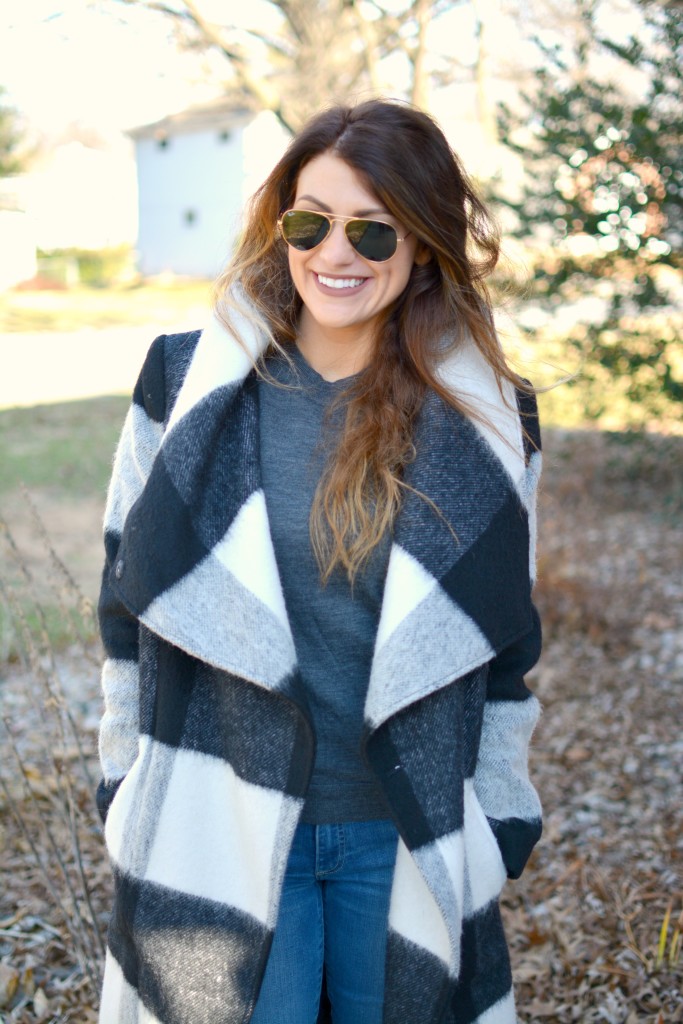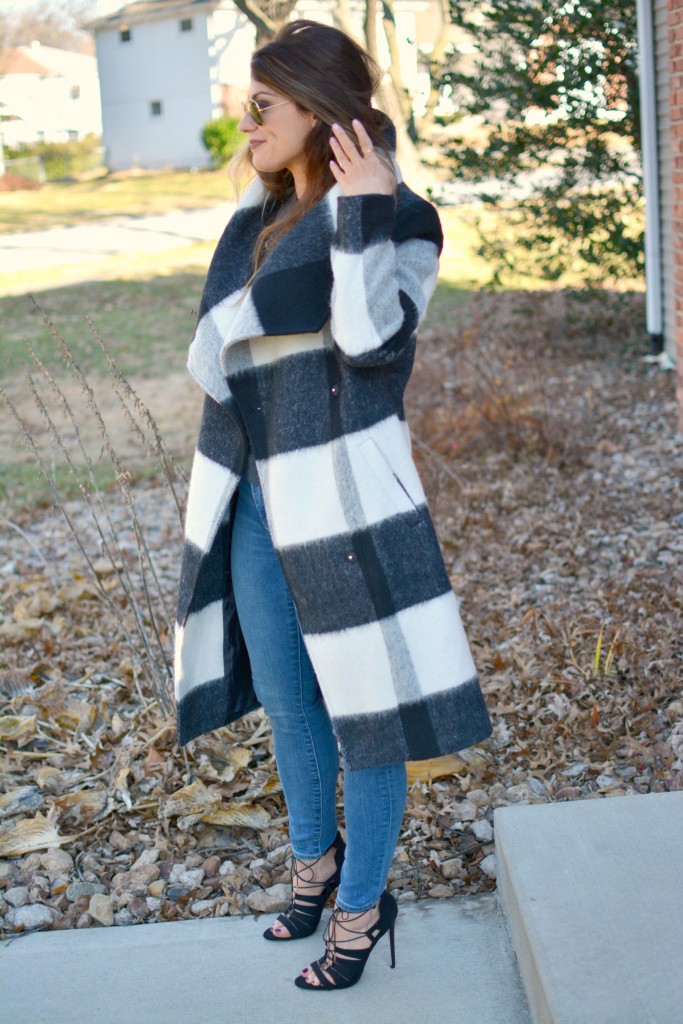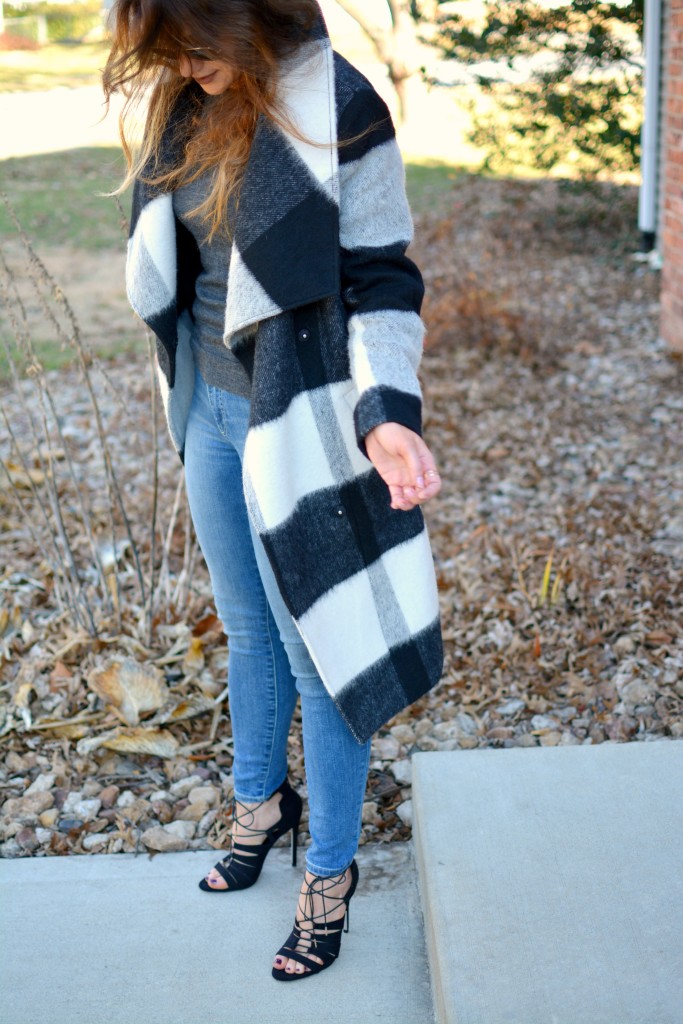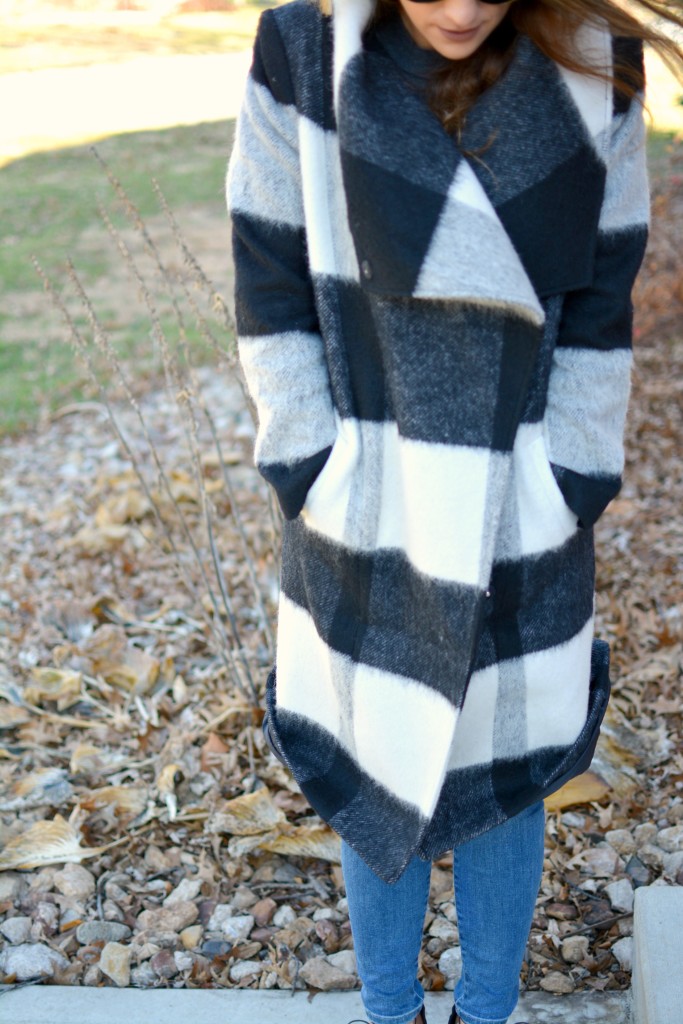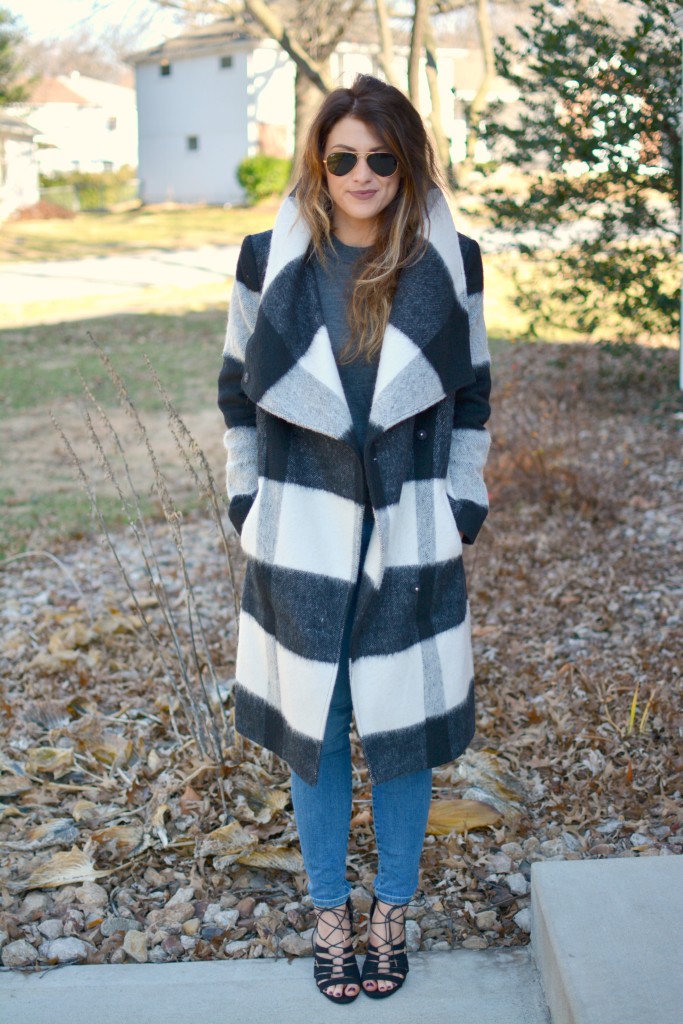 Shop the look:

For my Kansas City pals, you can tune in to the Better KC morning program this Friday starting at 9 a.m.; I'll be on talking boots, boots, boots.
In the meantime, this statement coat is keeping me warm– KC is straight up frigid this week, and after a long weekend a few weeks back in Florida, I'm still acclimating. How long until spring, again?
Linking up with Beauty By Miss L, Style Elixir, Elegantly Dressed and Stylish, Her Heartland Soul, Walking in Memphis in High Heels + The Fashion Canvas, I Do DeClaire, Two Peas in a Blog, Style Nudge, Mama and More, Shopping My Closet, Pumps and Push Ups, Chic Street Style, The Pleated Poppy, Stylin in St. Louis, Doused in Pink + Curly Crafty Mom, Mix & Match Fashion, The Penniless Socialite + The Tiny Heart, The Red Closet Diary, Happiness at Mid Life, Life of Malones + East Coast Chic, Birdie Shoots, Adri Lately + Jeans and a Teacup, A Pocketful of Polka Dots, Style Elixir, The Penniless Socialite, More Pieces of Me + Sincerely Jenna Marie, Michelle's Pa(i)ge + Northwest Blonde, and Pink Sole.