A black and white outfit styled around a cool graphic t-shirt.
You guys know I love good graphic tee, right? I was really into 'em as a kid, and I love that they're now back in style. This cheeky tee is from a new line (based in Kansas City!) called Sex & Ice Cream. I tucked it into black shorts and put a longline sleeveless blazer over the top, with a black fedora (so boho) and a favorite pair of asymmetrical heels. Bonus: a double-buckle western belt to cinch things up (mentioned this trend in my last segment on Better Kansas City) and a very 90s black choker. I liked the casual tee paired with the dressier sleeveless blazer, and the mostly-black color palette added a moody + cool element.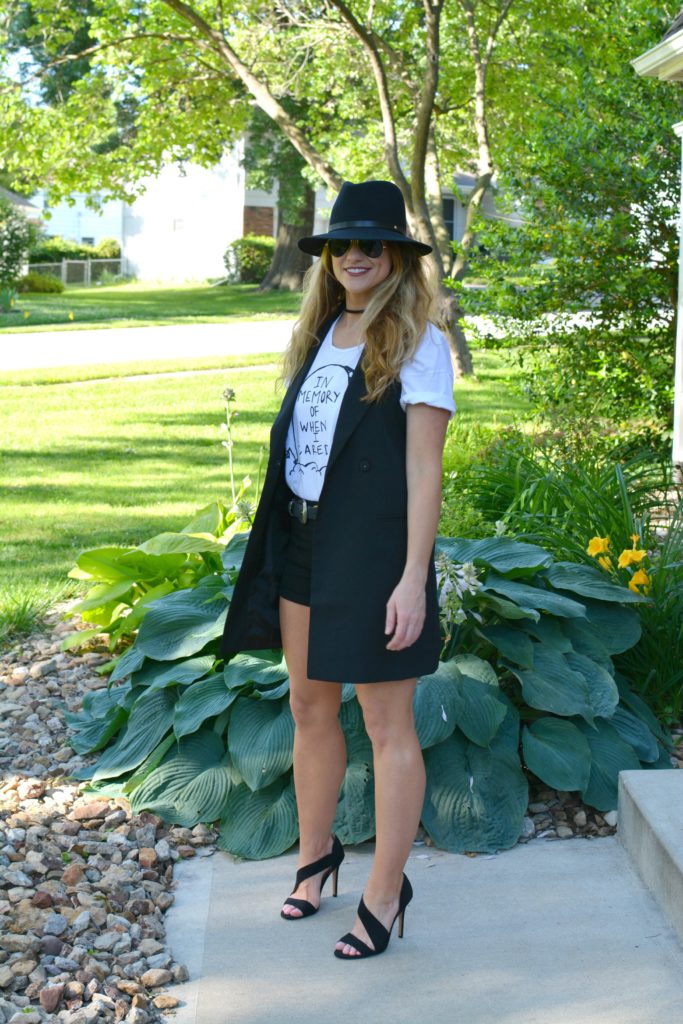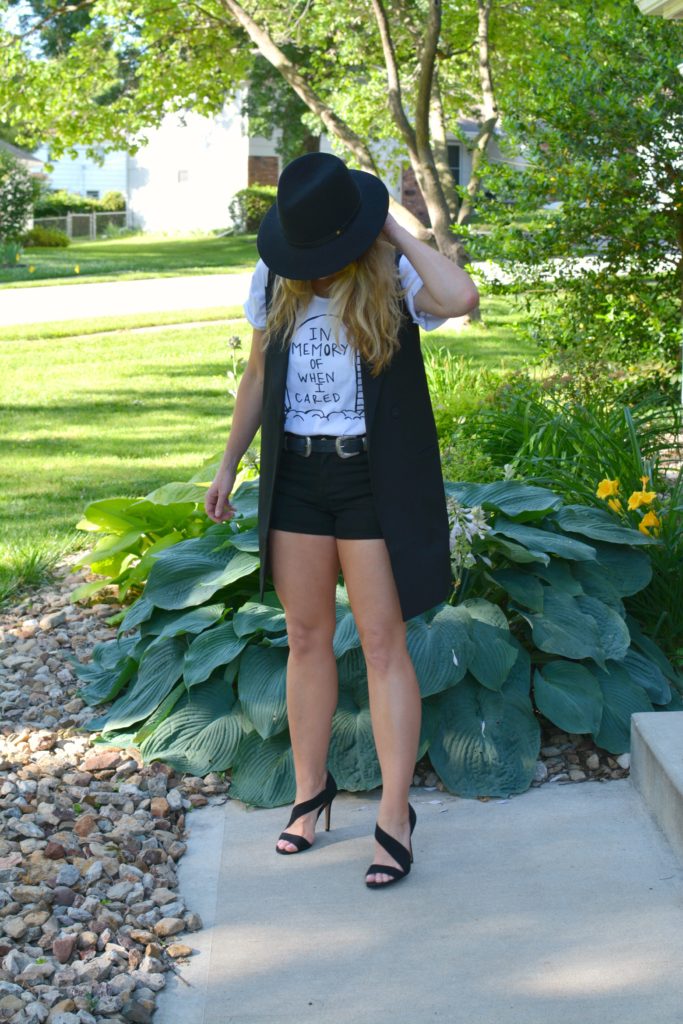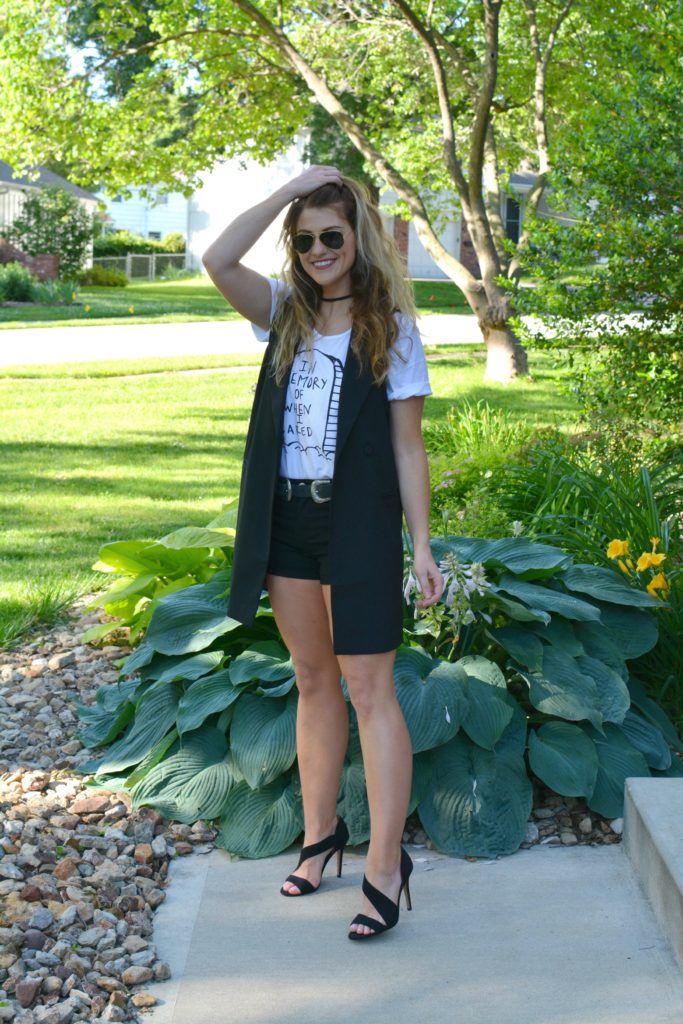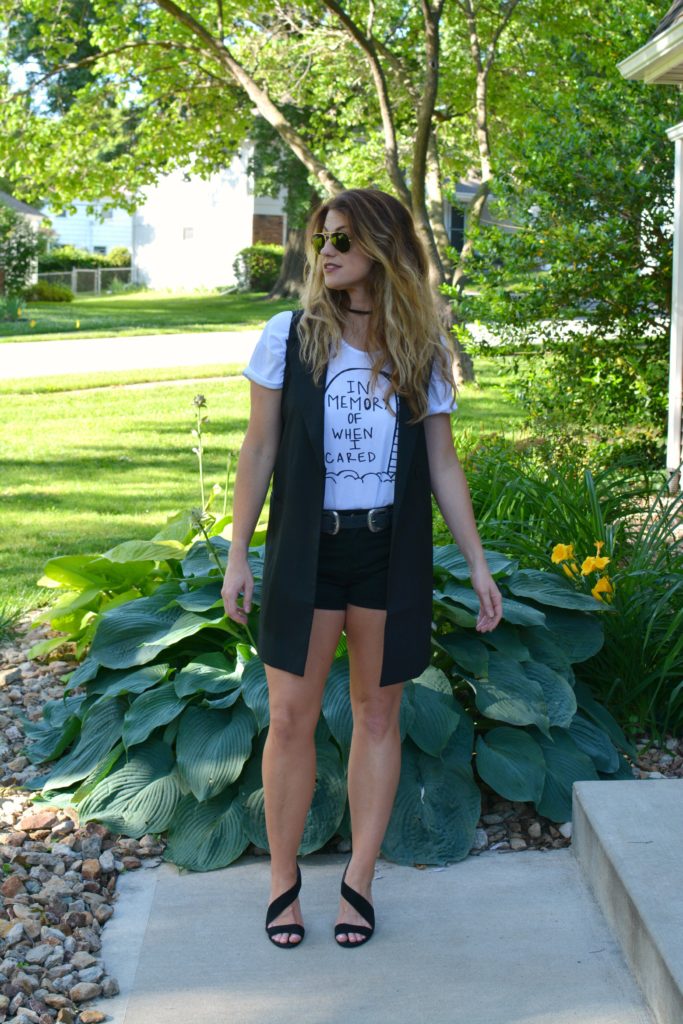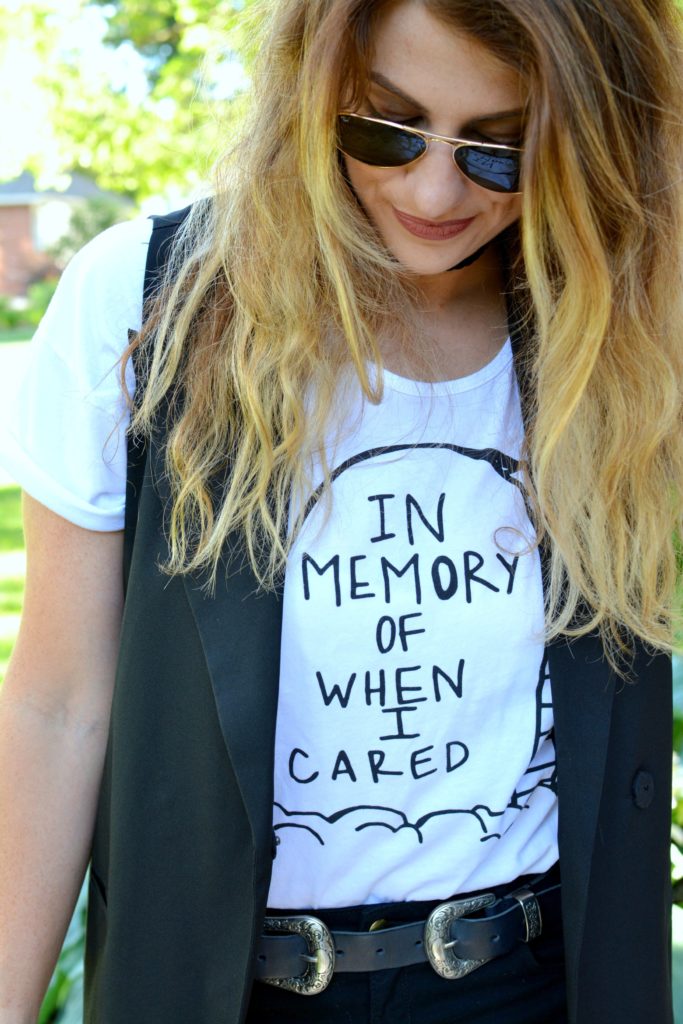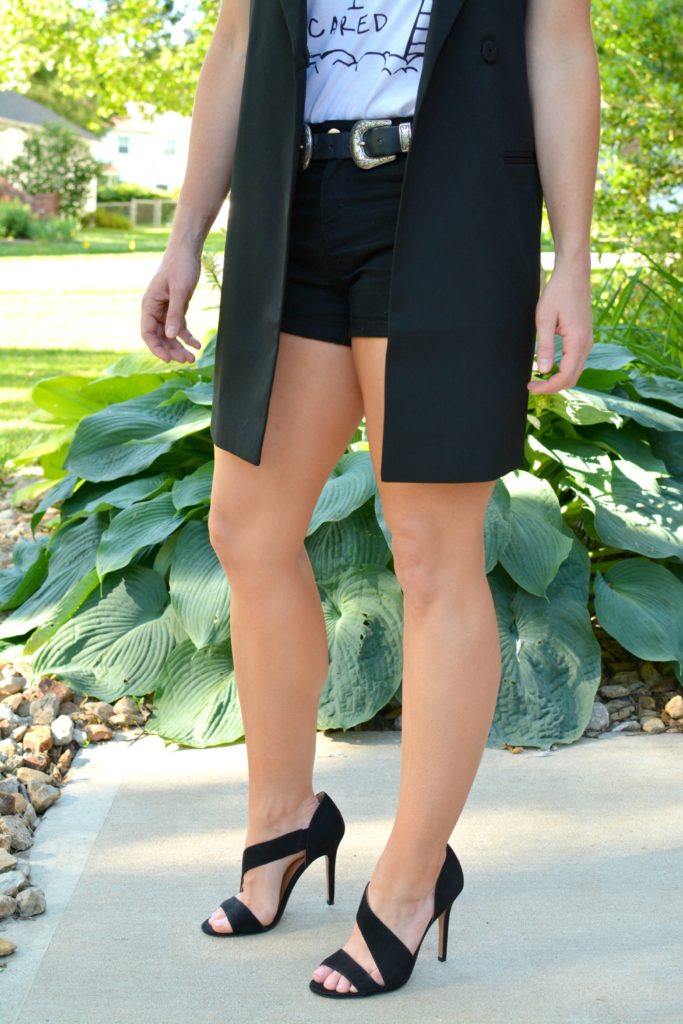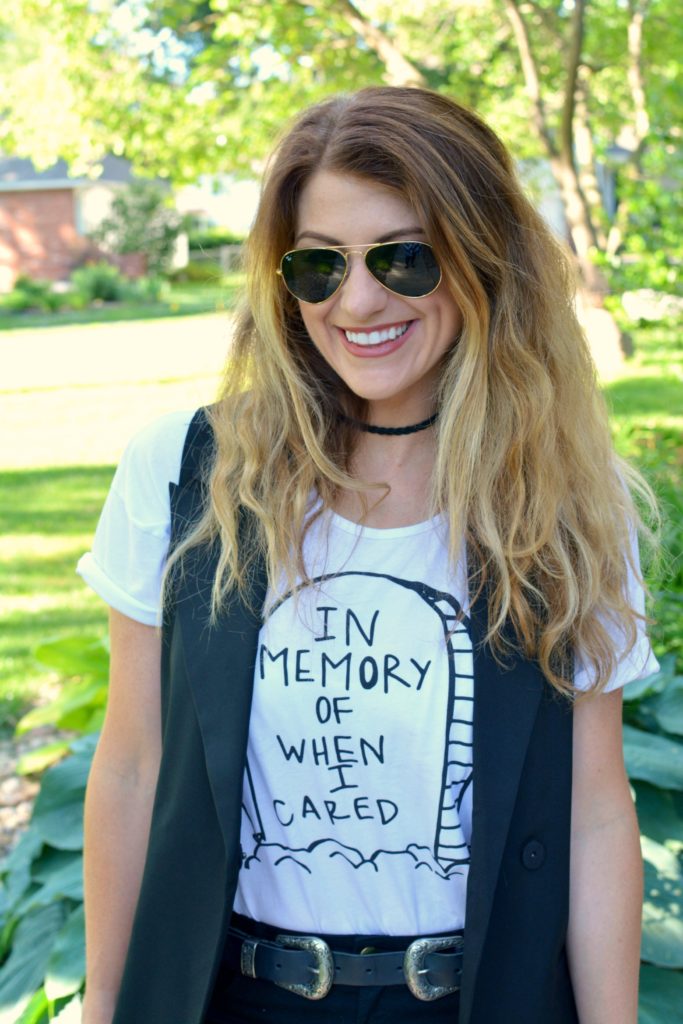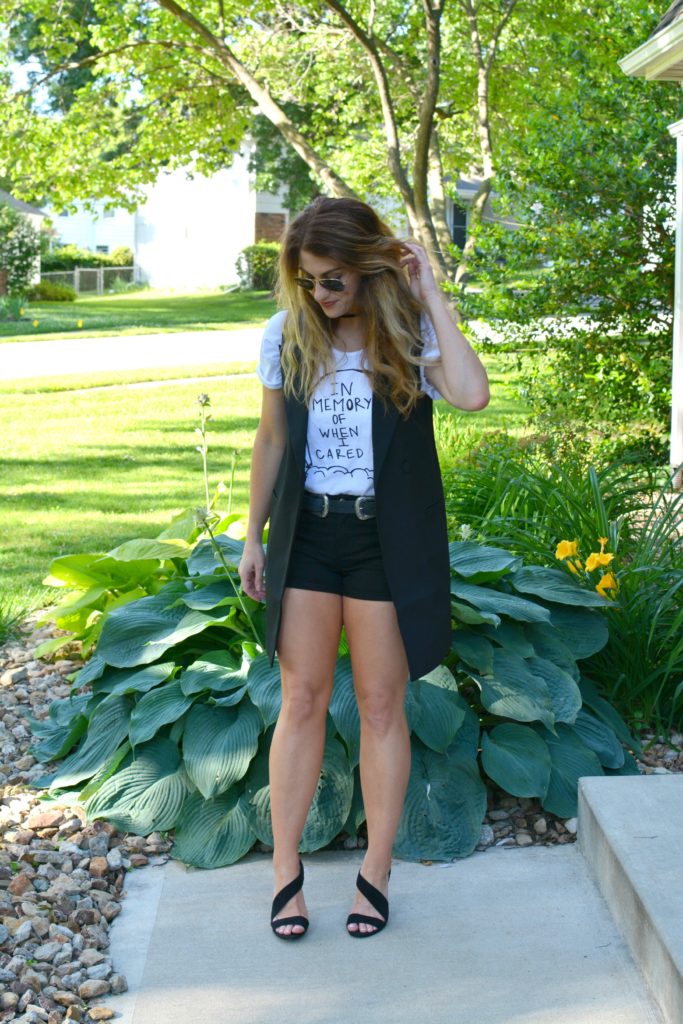 Shop the look:

I'm pretty sore after a crazy productive + active weekend. My boyfriend and I did some serious grade work at my house– which meant pulling up the rock, shoveling dirt to create a grade away from the foundation, tamping it smooth, then replacing the rock. We also crammed in a 30-mile bike ride on Saturday afternoon, with a Panera lunch sandwiched in. So yes, hi, I'm sore as all hell and will be for the foreseeable future. 😉
Linking up with Beauty By Miss L, Style Elixir, Elegantly Dressed and Stylish, Her Heartland Soul, Walking in Memphis in High Heels + The Fashion Canvas, I Do DeClaire, Two Peas in a Blog, Style Nudge, Shopping My Closet, Pumps and Push Ups, and The Pleated Poppy.