Nothing like a few new pieces to brighten up a standard outfit.
Simple striped sweater + a pair of distressed gray jeans get a little kick in the form of black leather booties with killer side cuts and a new statement necklace. I posted a pic of the boots on my Instagram– they're so It Girl tough, I'm obsessed.
I scored this necklace from Blogger's Closet, a site where you can shop the closets of all your favorite fashion bloggers. I loved it so much, I set up my own closet for you to browse. Happy shopping. 🙂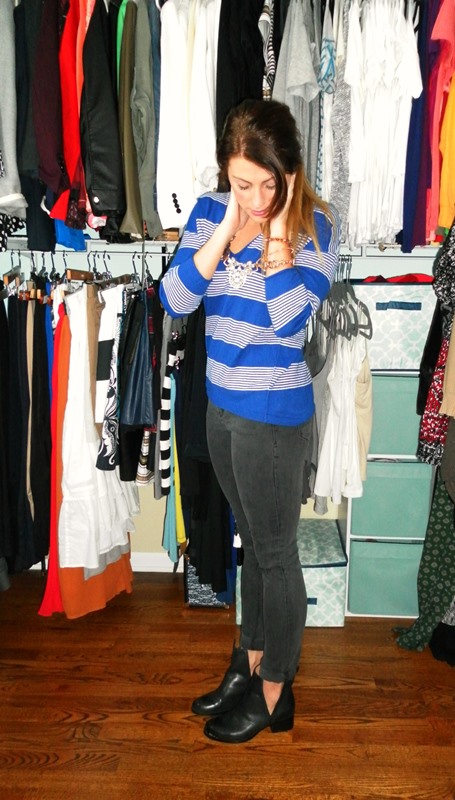 The weekend awaits… I'm ready to hunker down and sleep in! I've been battling a nasty cold most of the week, but am convinced I can finally beat this death bug off with some extra zzz's.
Don't forget about the $1000 PayPal giveaway I'm co-hosting with a bunch of lovely bloggers. Get that money!
Linking up today with Vodka Infused Lemonade, All Things Pretty, Stylin in St. Louis, Glitz and Gold, Perfectly Coutured, and Style Elixir.