I'm a Kansas City girl through and through, but I was actually born in California. And while laid-back surfer girl doesn't exactly describe my personality, I can hint at it when my hair is left to its own beachy devices and I put on a pair of destroyed denim cutoffs.
Cutoffs are casual, but they don't have to be sloppy. I wore these Free People Shark Bite shorts (aptly name from the uneven hem + tattered nature of the shorts) with a loose muscle tank and bright gladiator sandals. Coral + turquoise is a classic summer color combo (and one of my favorites), and the jewelry compliments without competing with the relaxed outfit.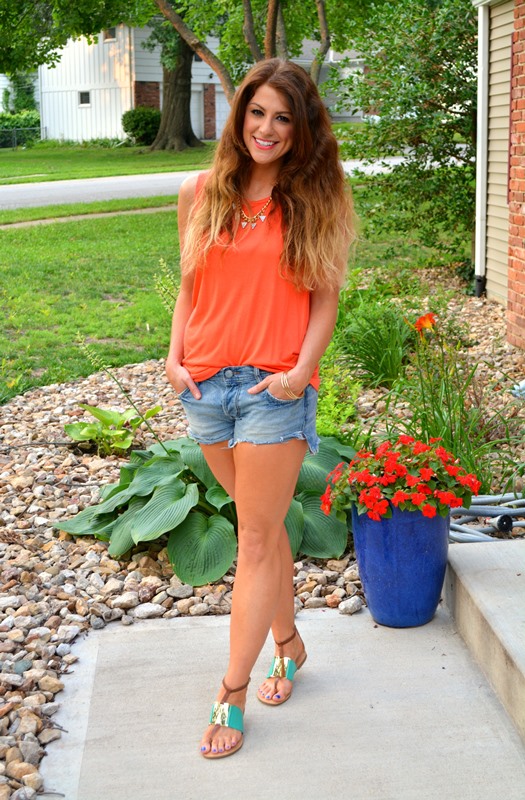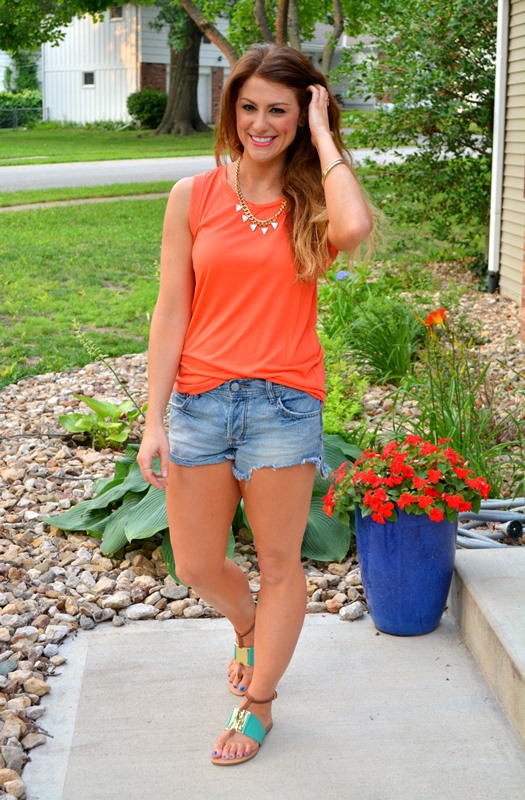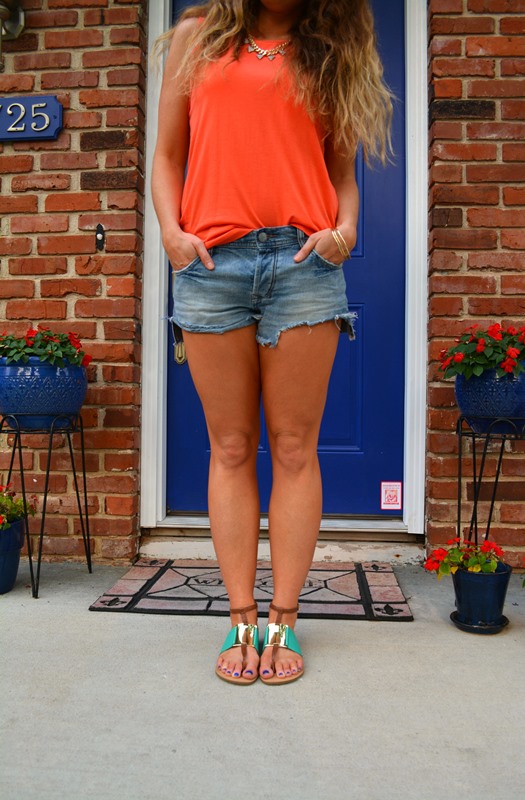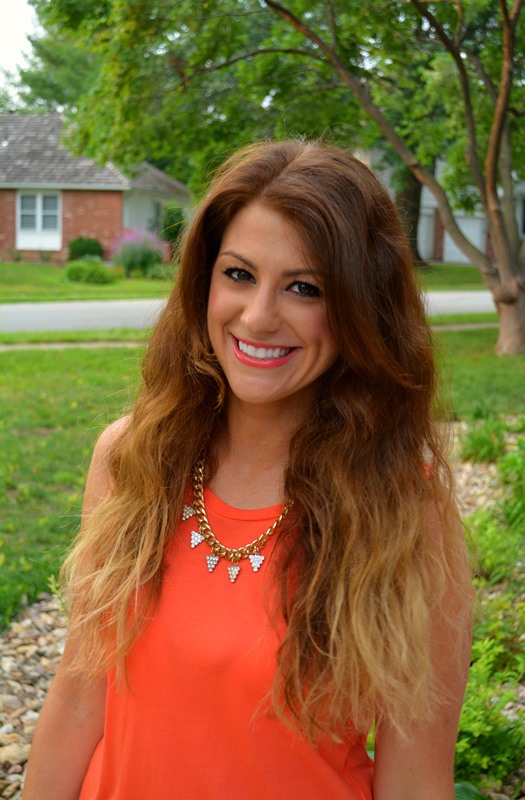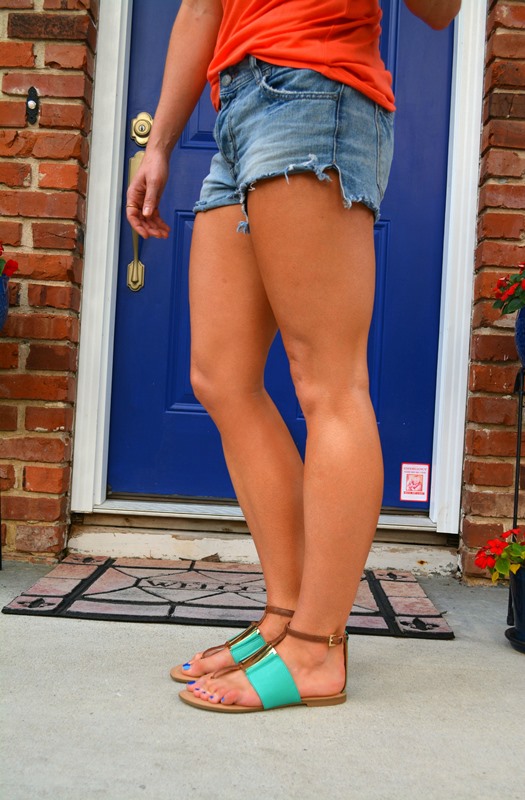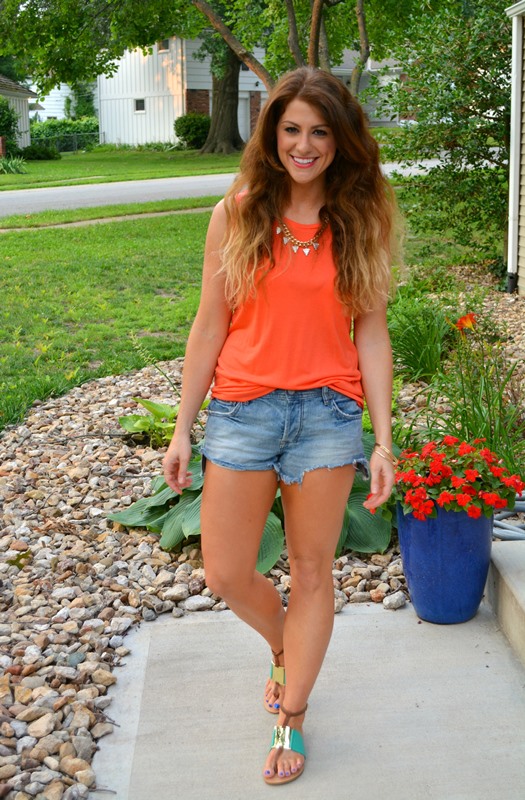 Enjoy the upcoming weekend, friends! I'm headed to Park Place's Around the World street fair on Saturday night for some good drinks, yummy food, and fire dancers (no really, there will be fire dancers). Happy weekend!
Want $150 cash? (Obviously.) Enter to win!
Linking up today with Vodka Infused Lemonade, Stylin in St. Louis, I'm Perfectly Human + Soul & Spirit, VMG206, Midwest Bloggers, and Style Elixir.