I decided to revamp my style when I graduated from elementary to middle school. Out went the "Kick Like a Girl" t-shirts and Umbro shorts conducive for recess kick ball, and in came heeled loafers, sweater sets, and lots of skirts with prints very similar to this dainty daisy skirt I'm sporting here. It was sixth grade and my logic was: I am practically an adult and need to dress the part. Wearing a skirt every day was my declaration I was ready for all the things adulthood would bring: algebra, a locker, and maybe a boyfriend.
So I feel all the nostalgia wearing this retro red daisy skirt with a cropped halter sweater and a pair of very 90s mules (last seen here during my Aerosmith phase). Reminds me of getting dressed all those mornings in sixth grade, ready to take on the world and get the prime seat in the lunch room.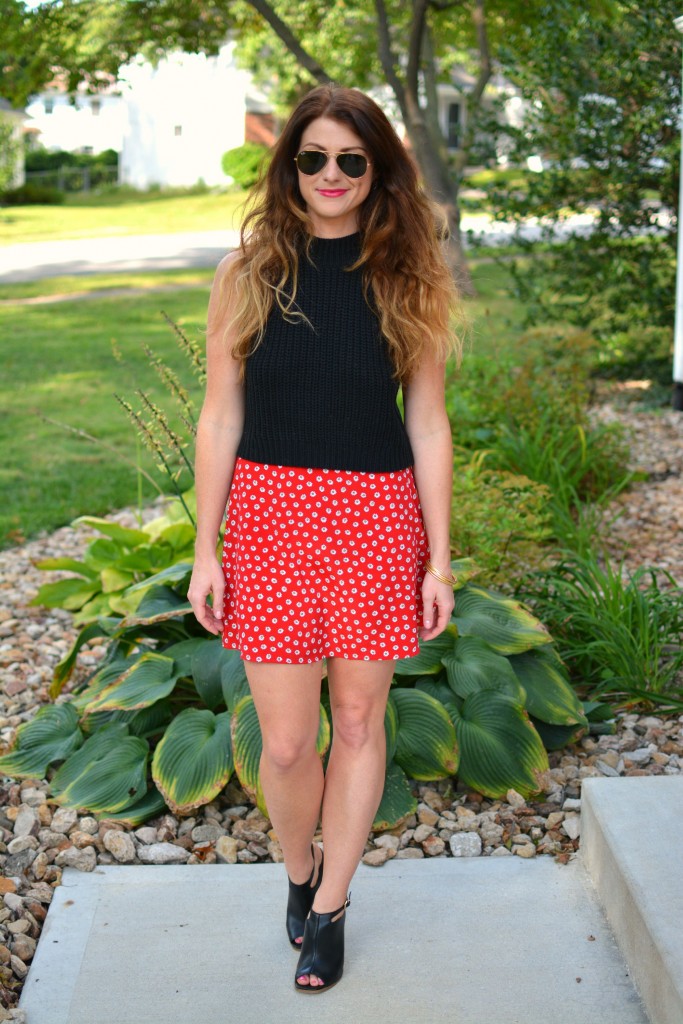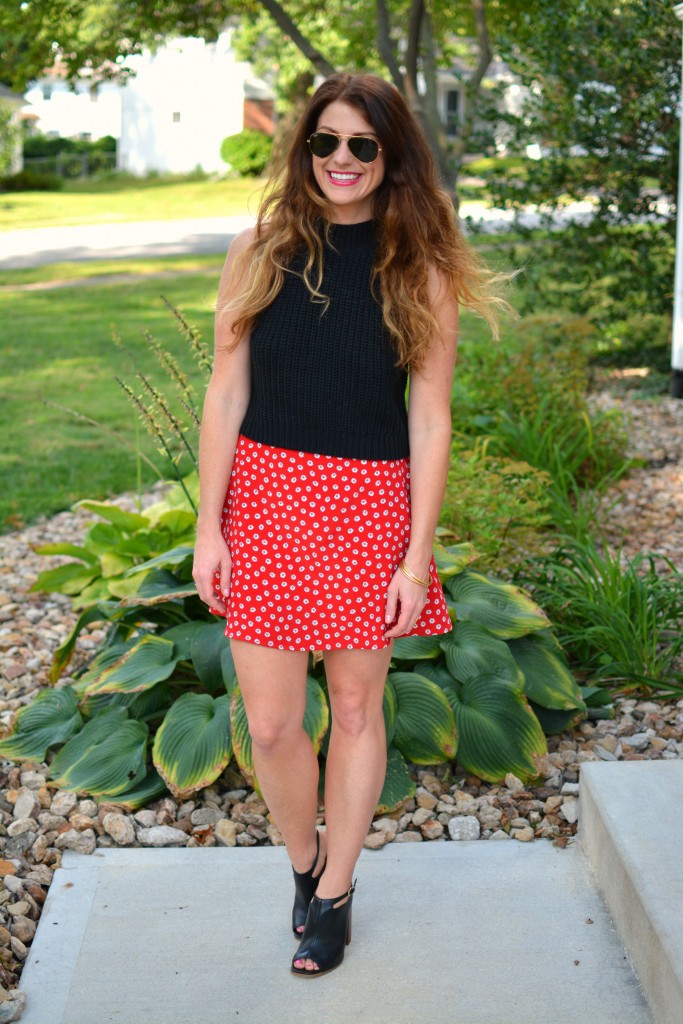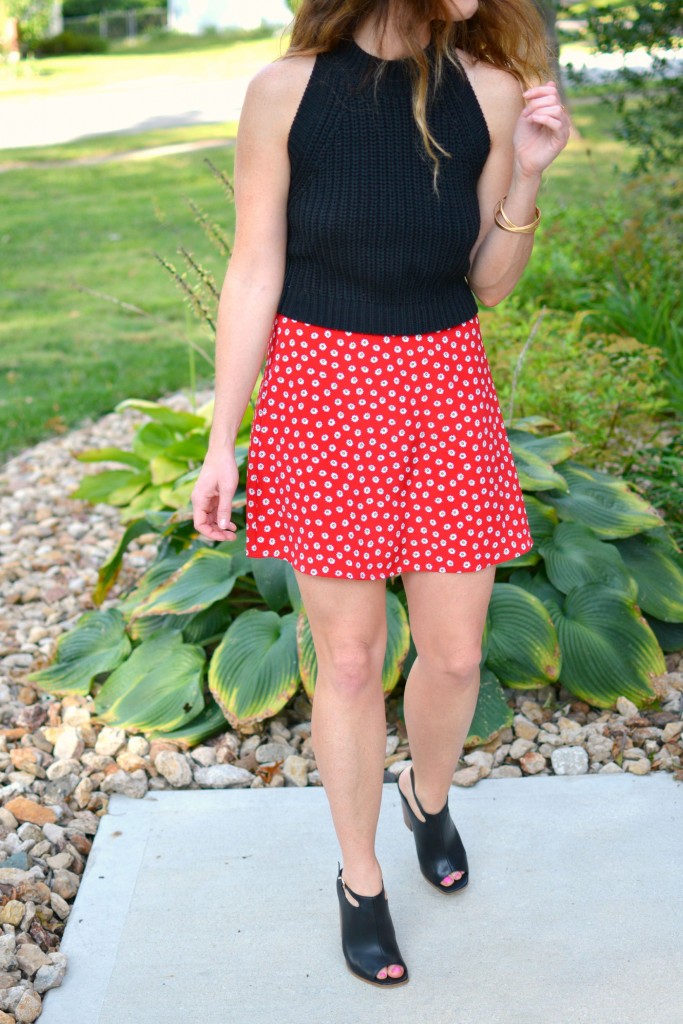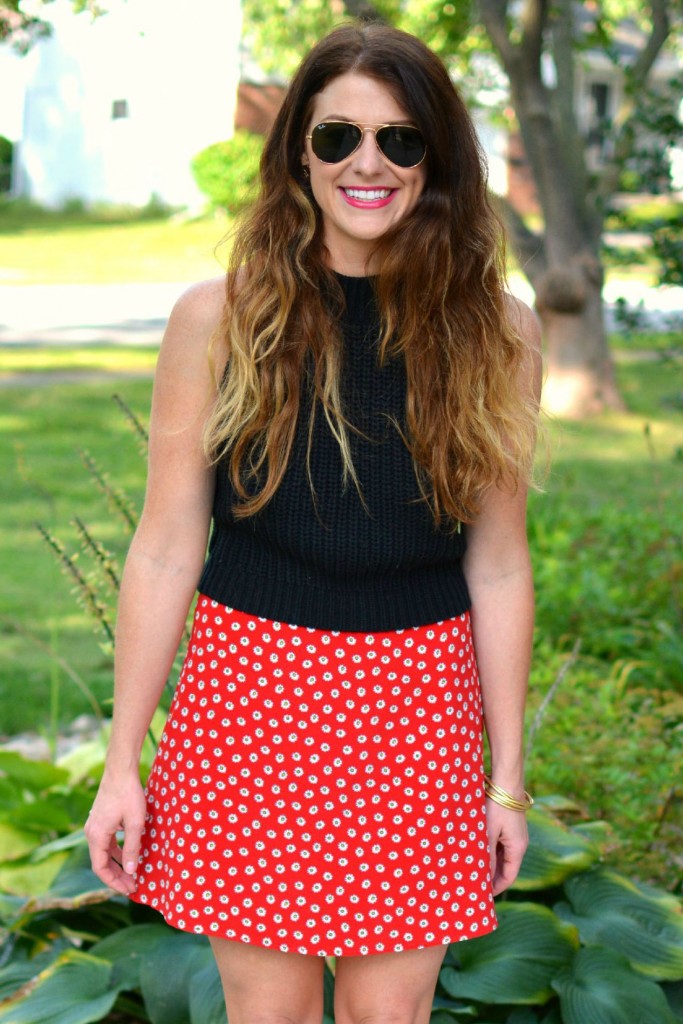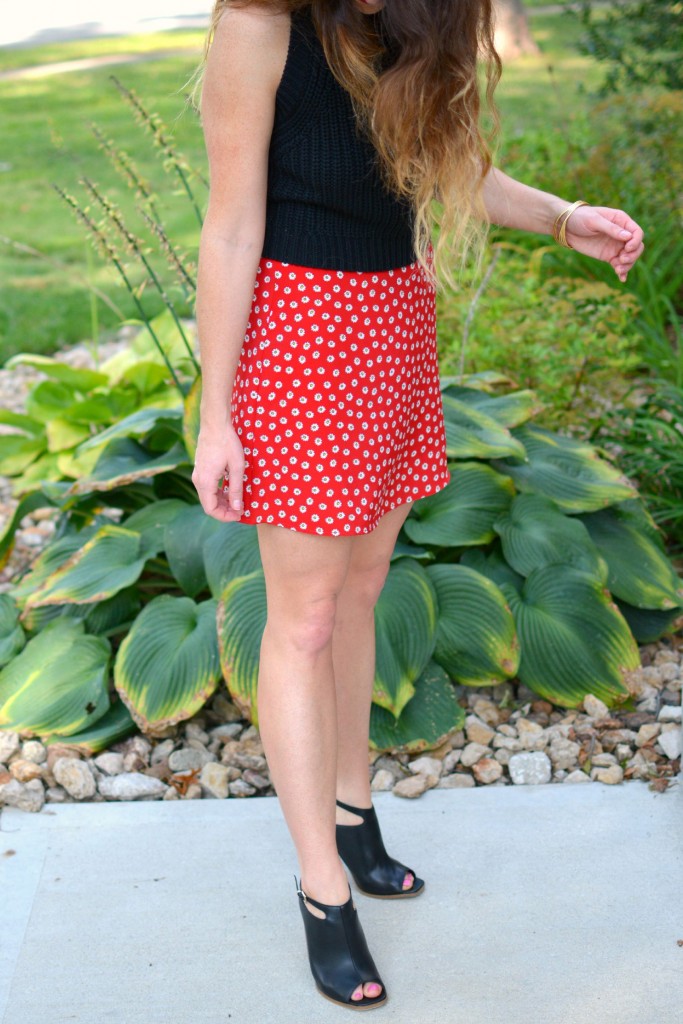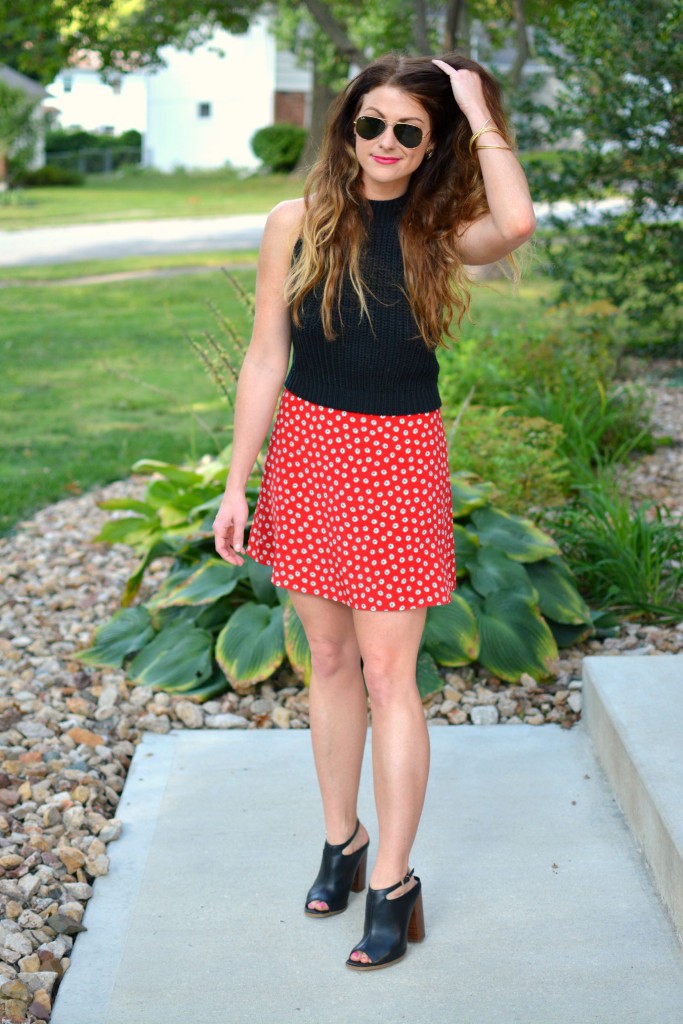 Shop the look:

As for that little sixth grade skirts-only style rule? I stuck with it until Christmas break, at which point I begged Santa for nothing but jeans and tennis shoes. While it was a great experiment in extreme style makeovers, it also taught me that a little moderation (and variety) never hurts. Give me a skirt now and then, but there's nothing wrong with jeans and/or a sporty vibe.

In exciting news, Kansas City Fashion Week kicks off for me tomorrow night! (Rooftop runway show, heyyyyyyy.) I'll be posting all about it next week here on LSR, but you can follow along for real-time action via my Instagram and Twitter. And if you're local, you can still buy tickets to all the shows!
Linking up with Beauty By Miss L, Style Elixir, Elegantly Dressed and Stylish, Her Heartland Soul, Walking in Memphis in High Heels + The Fashion Canvas, I Do DeClaire, Bless Her Heart Y'all, Style Nudge, Mama and More, Sew Crafty Angel, Color and Grace, Shopping My Closet, Pumps and Push Ups, and The Mummy Chronicles.