A dress with sleeves and pockets you can wear just about anywhere.
I'm a KU alum, so I'm not one to shy away from a bright red and blue combo. Enter this Gap dress, which has been a wear-everywhere dress favorite for quite some time. It works in so many arenas, from the office, to date nights, to spring + summer weddings. I love the fit and flare cut (super flattering), and the longer sleeve balanced the above-the-knee hemline. Bonus: pockets. I love a dress with pockets. The bright color + bold print made styling the rest of the look easy: classic sunglasses, red pumps, and a quick dose of shine from a metal belt.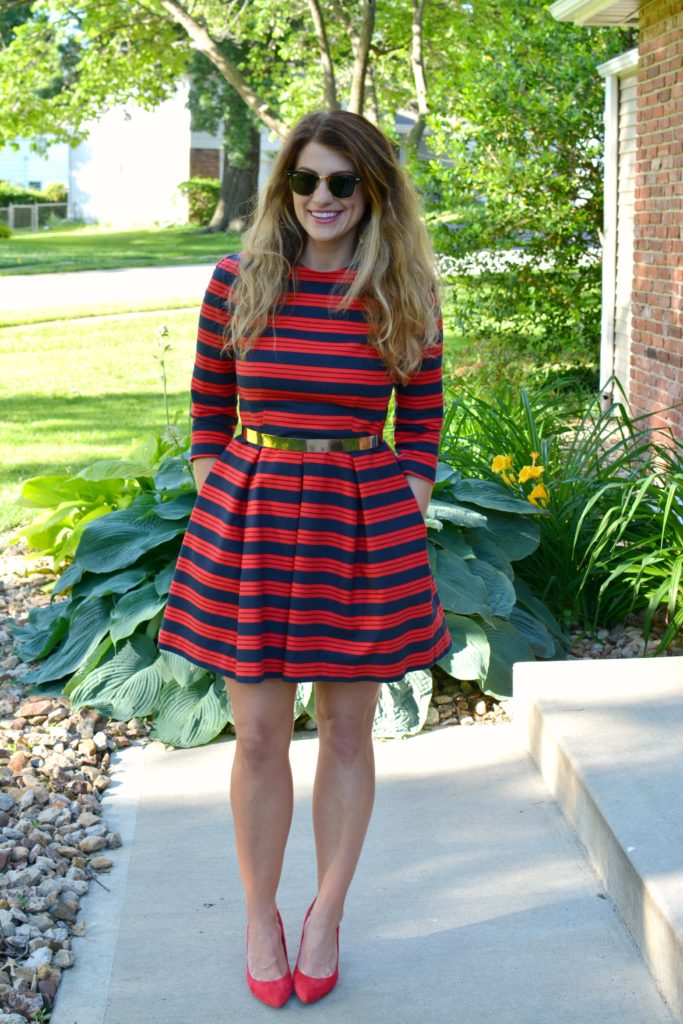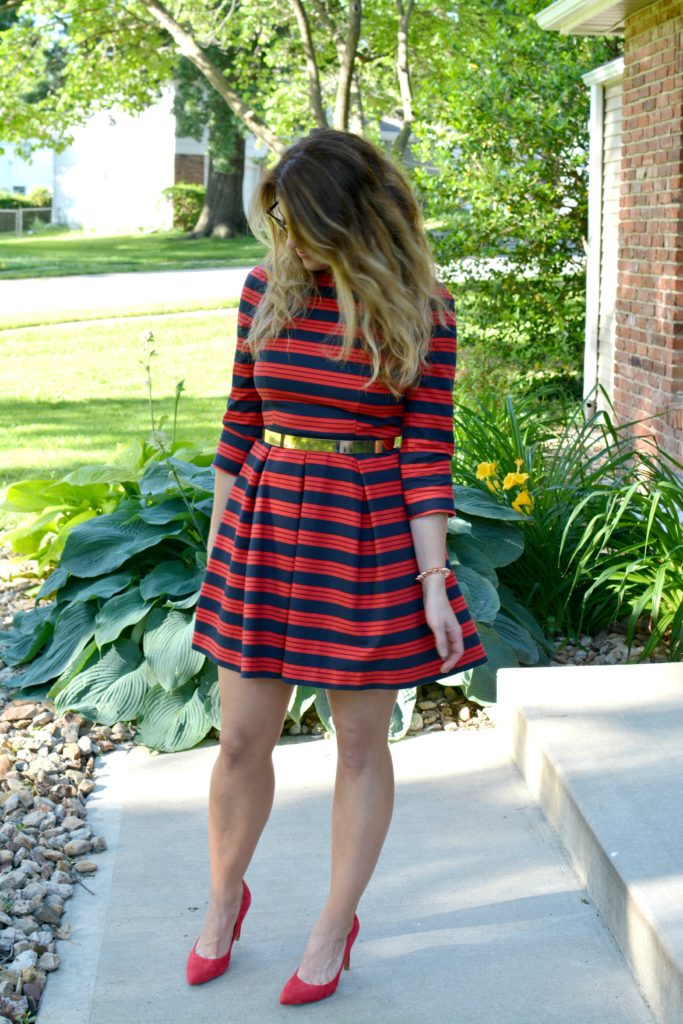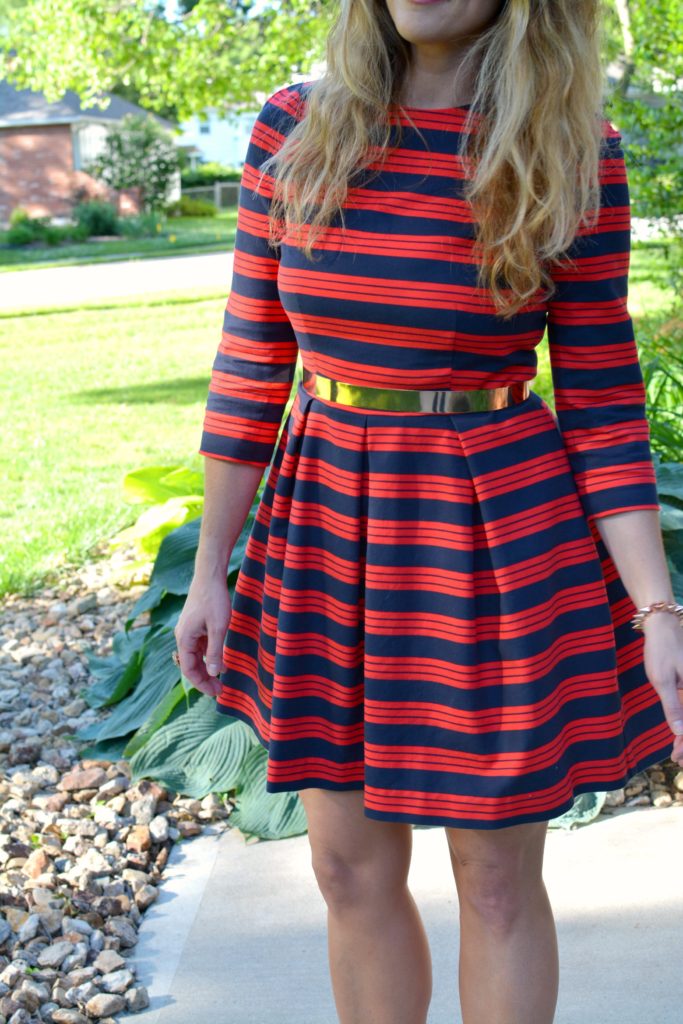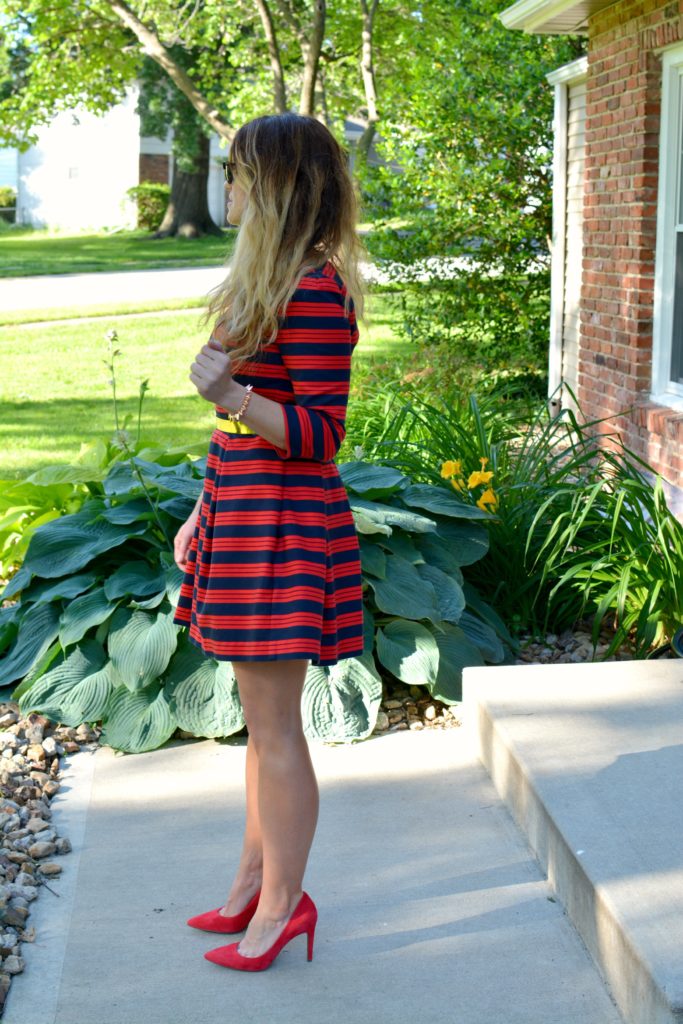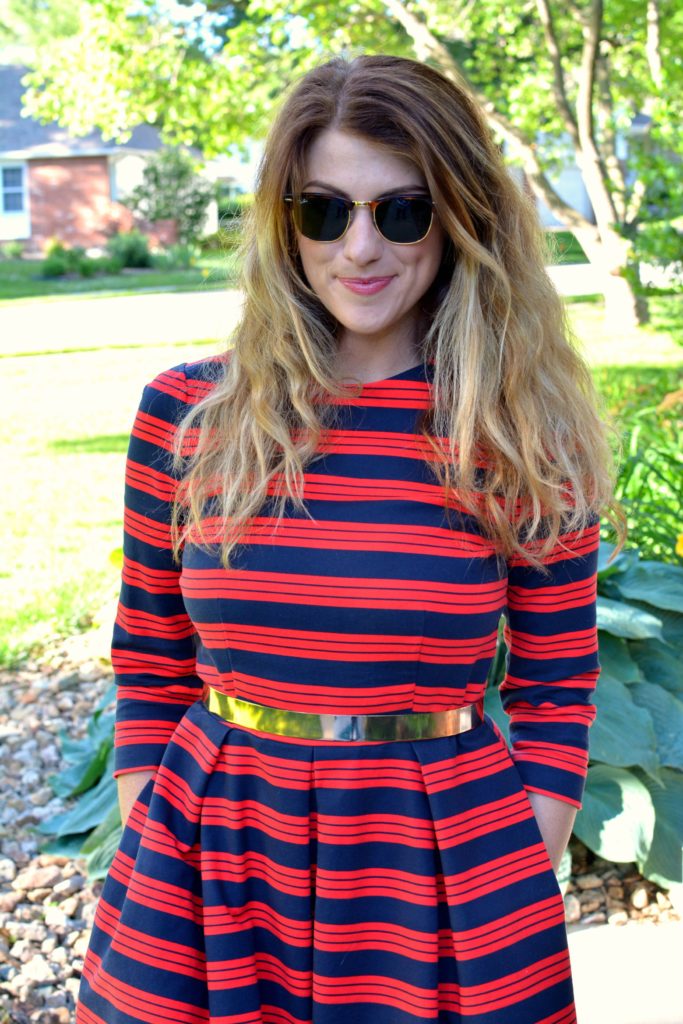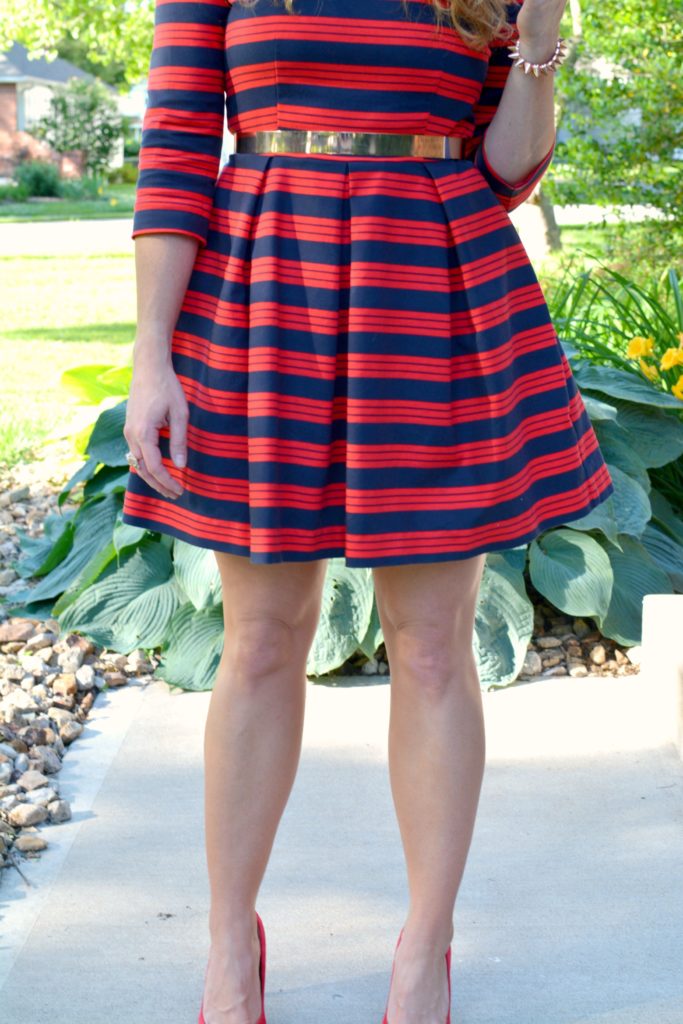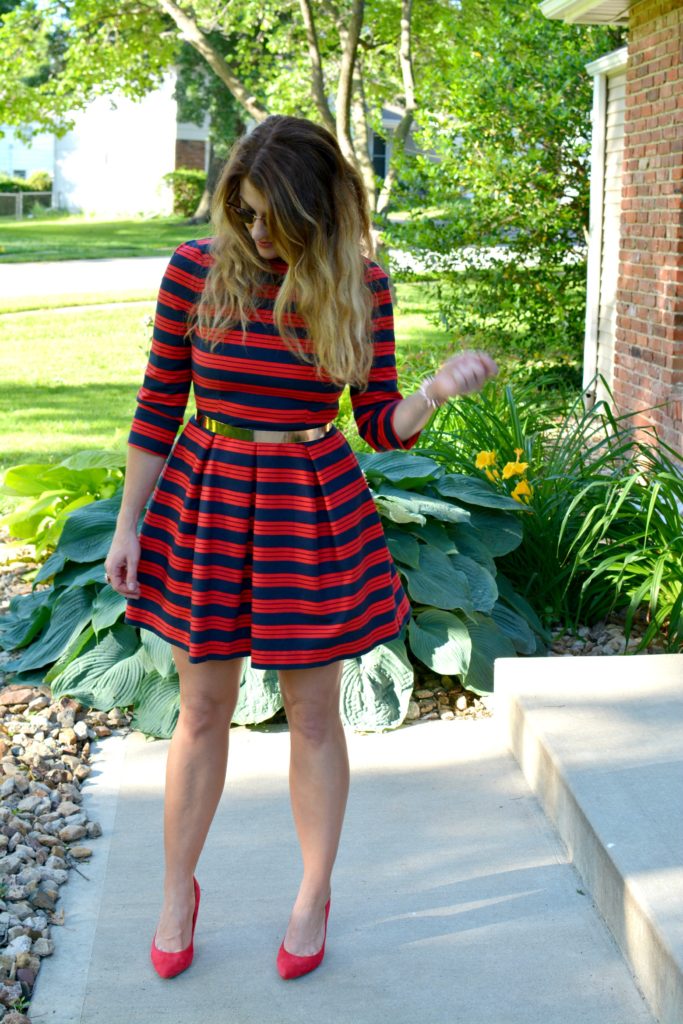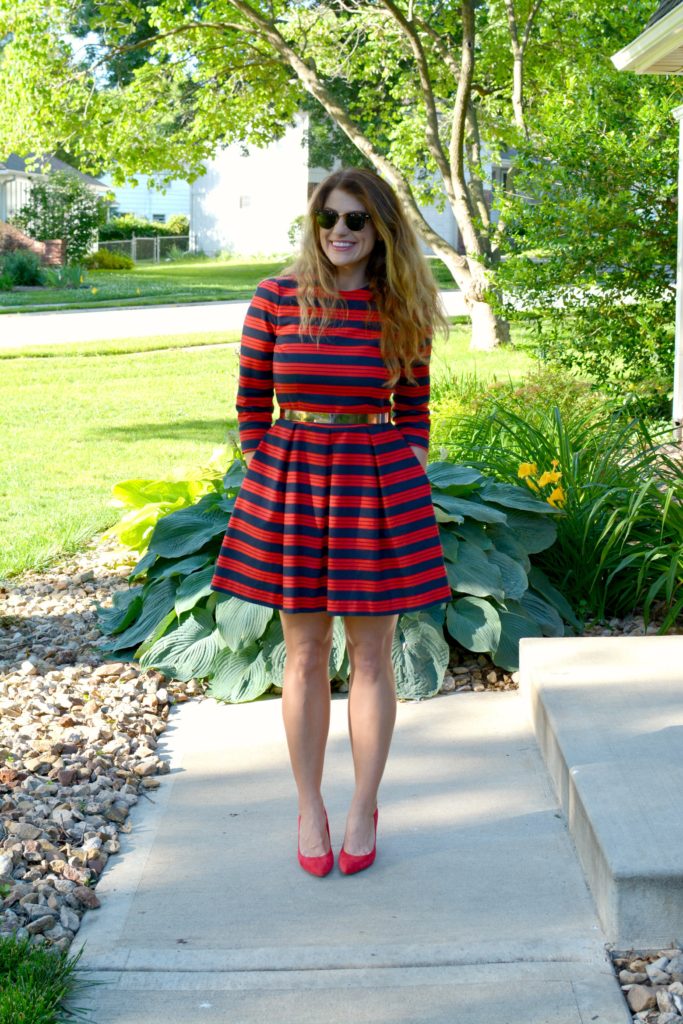 Shop the look:

A wear-everywhere dress like this is a closet standard. You can easily justify the value when the dress takes you from your 9-5 gig to drinks with pals, or from a bridal shower to dinner with your boyfriend.
Linking up with Beauty By Miss L, Style Elixir, Elegantly Dressed and Stylish, Her Heartland Soul, Walking in Memphis in High Heels + The Fashion Canvas, I Do DeClaire, Two Peas in a Blog, Style Nudge, Shopping My Closet, Pumps and Push Ups, and The Pleated Poppy.