Athleisure is back on LSR, and this time I brought out my new red Nike Roshe Run sneakers. I have been living in my black pair and because the motto of, "A girl can never have too many pairs of shoes" absolutely applies to athletic gear, I figured why not snag a printed red pair?
I am so down for this boxy cut sweatshirt from Madewell; there's a definite late 80s/early 90s vibe with the shorter sleeves + bold font. Totally something Kelly Kowposki would wear. (PS- I want that reunion skit the Saved by the Bell cast did on Fallon last week playing on a loop at my funeral, please and thank you.) Worn with lighter + ripped knee jeans, I am straight up Bayside High, right? Final touches: a classic striped watch, blue aviators, and a dainty initial necklace to add a polish to the outfit. Comfy, on trend, but not sloppy.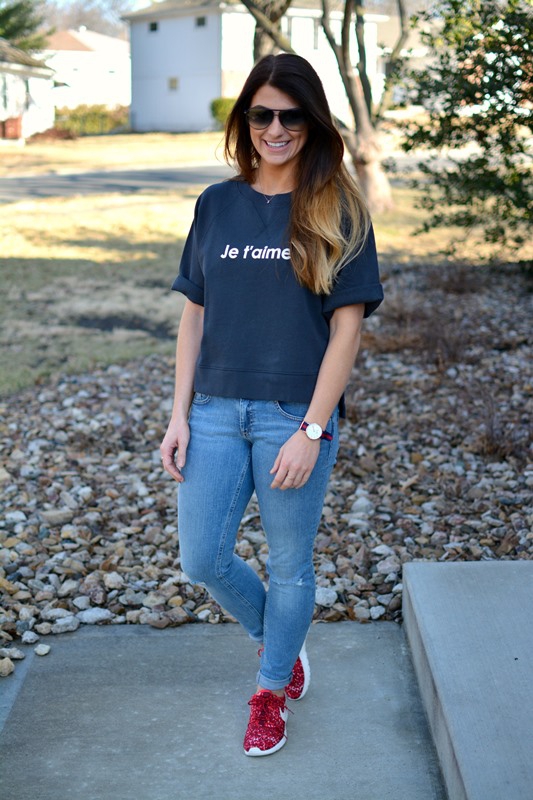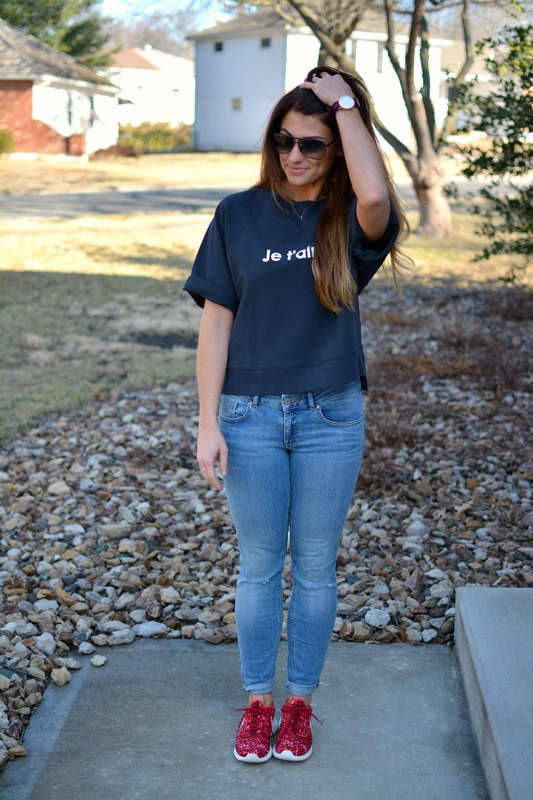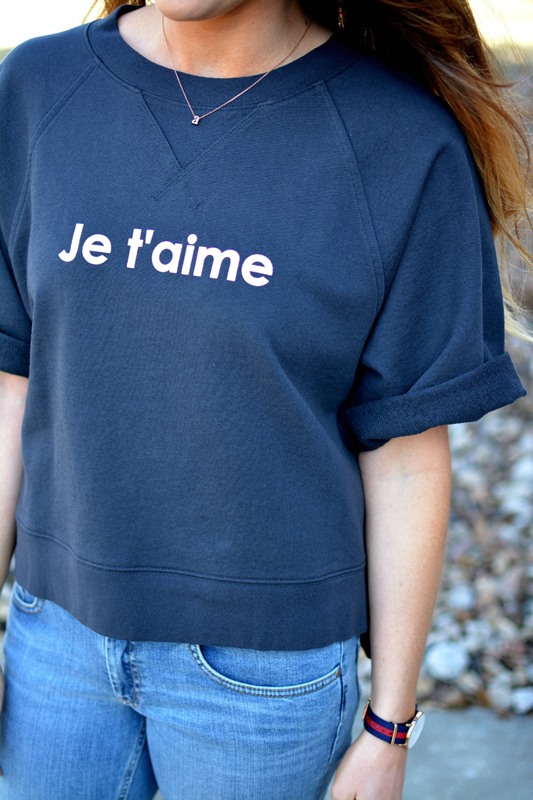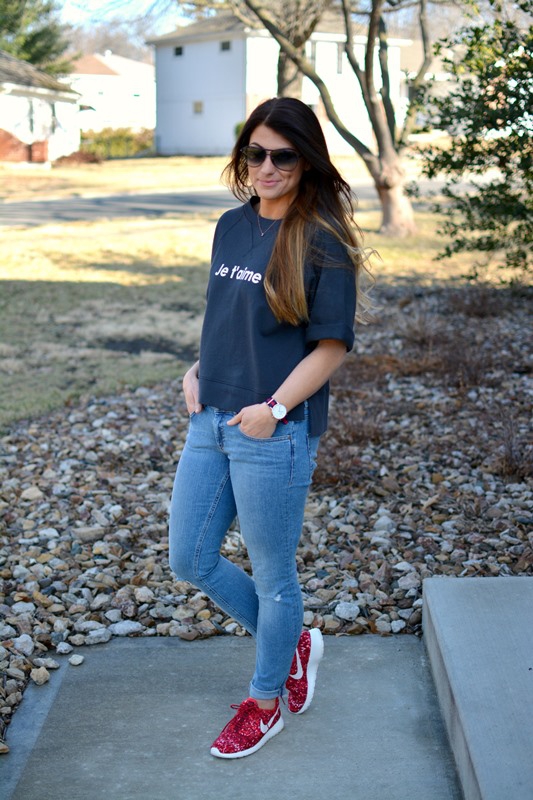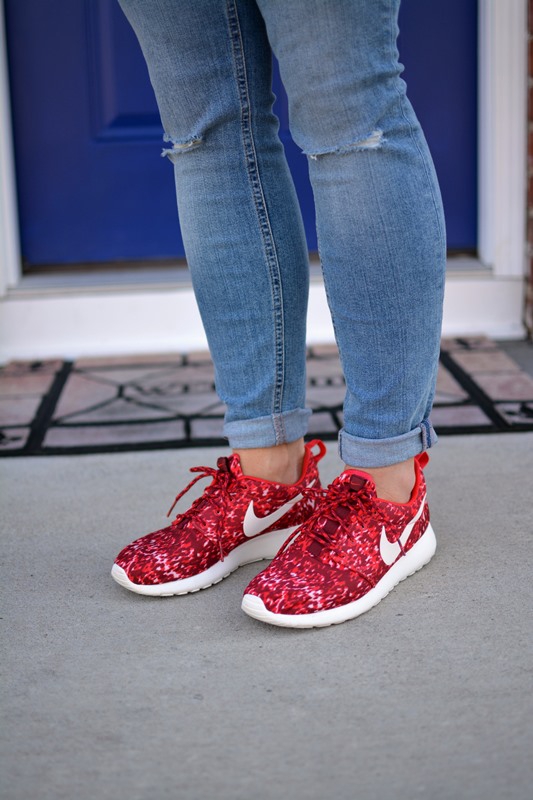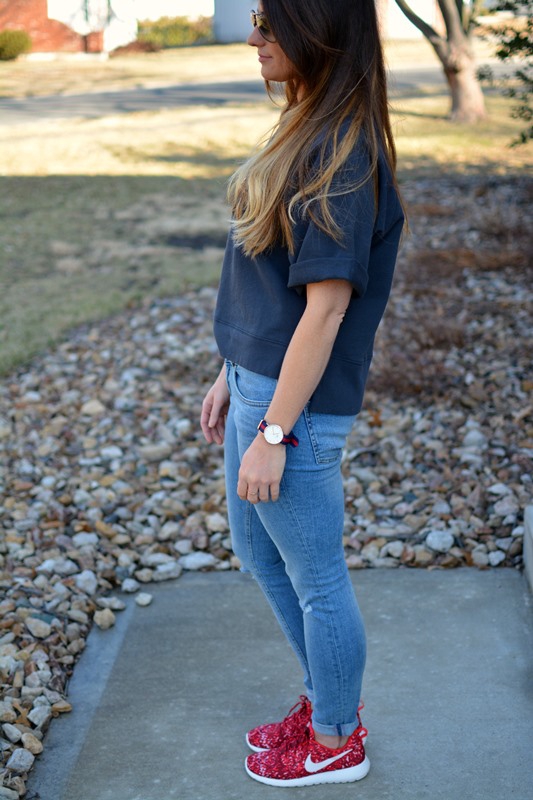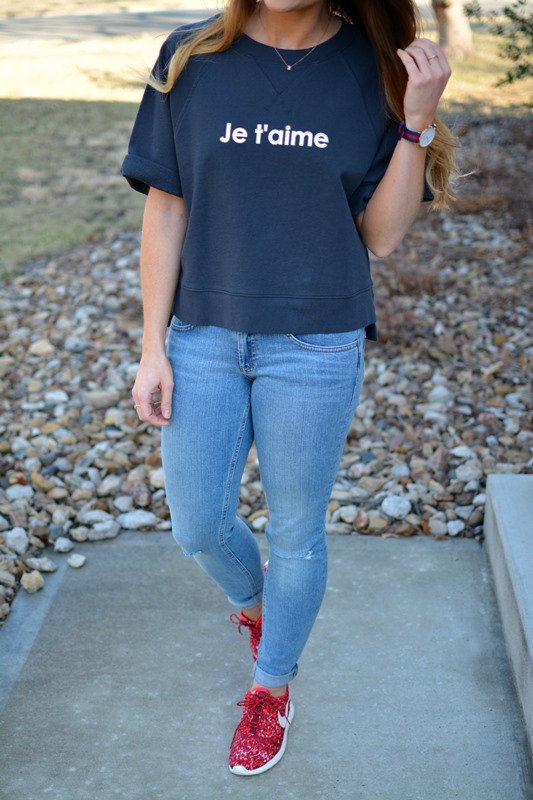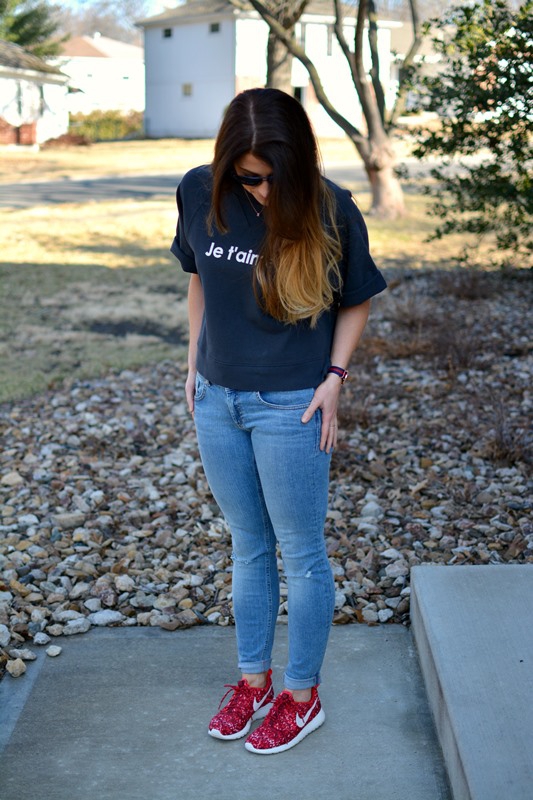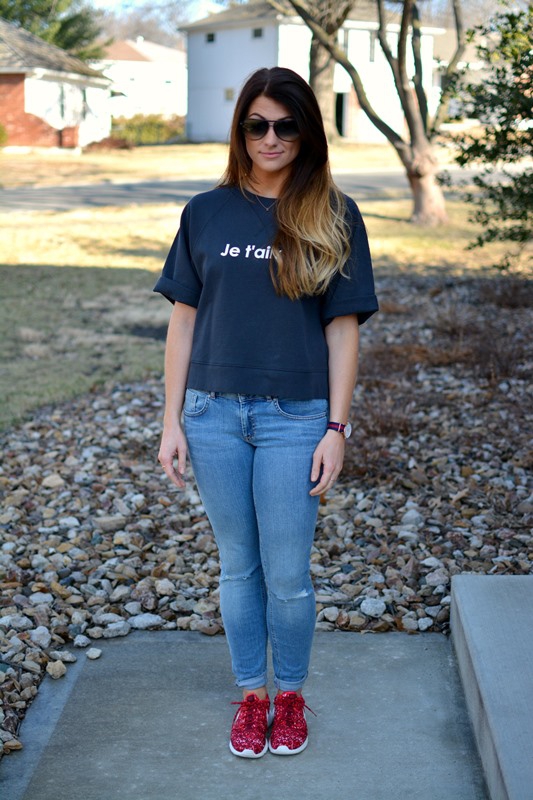 I love an easy outfit with just a little attitude, don't you? This sweatshirt was such a score– and the short sleeves will carry me through early summer, at least. My next trick: attempting to wear Roshe Run sneakers with something just a bit dressier… Leather leggings, maybe? Outfitting ideas are churning.
Linking up today with My Girlish Whims, Stylin in St. Louis, Mix & Match Fashion, Chic Street Style, The Penniless Socialite + The Tiny Heart, The Red Closet Diary, I'm Perfectly Human + Made With Zeal, Happiness at Mid Life, Home of Malones + East Coast Chic, Sincerely Jenna Marie, VMG206, Simple Nails and Beauty, Birdie Shoots, Midwest Bloggers, Style Elixir, The Fashionista Momma, More Pieces of Me + On the Daily Express, Rhea Et Cetera, and Pink Sole + Cha Cha The Fashion Genius.