Kansas City is finally thawing out after a long winter (no jinx, knock on wood). We're in the 70's this week with zero snow in the forecast for the next 10 days. We usually get at least another round of winter weather in March, but I've got my fingers crossed we're over the spring threshold. What a better way to celebrate a warmer season than to break out lighter + whiter pieces and mix them with spring prints.
A white blouse + killer floral and striped laser skirt from JOA (under 100 bones, c'mon!) set the base, and I looped on a soft scarf from Pashmina Perfection to work a little print mix action. A short color block trench and nude pumps finished the look– if this doesn't say spring, I'm not sure what does.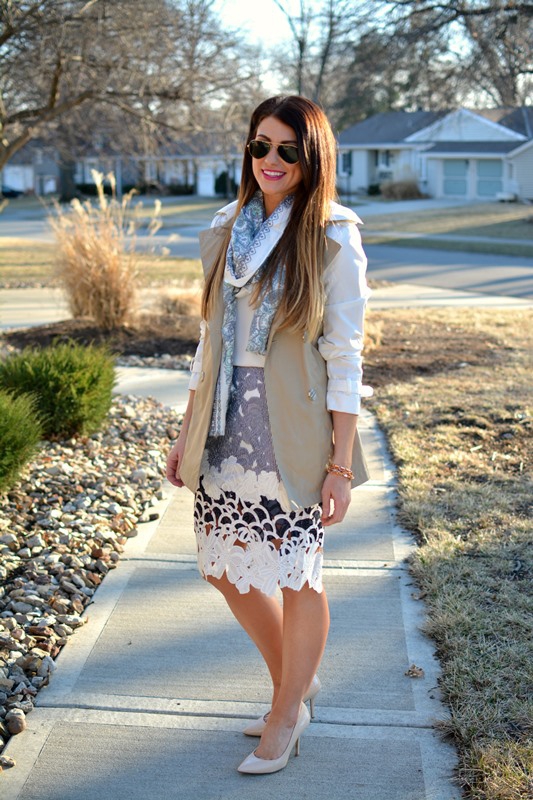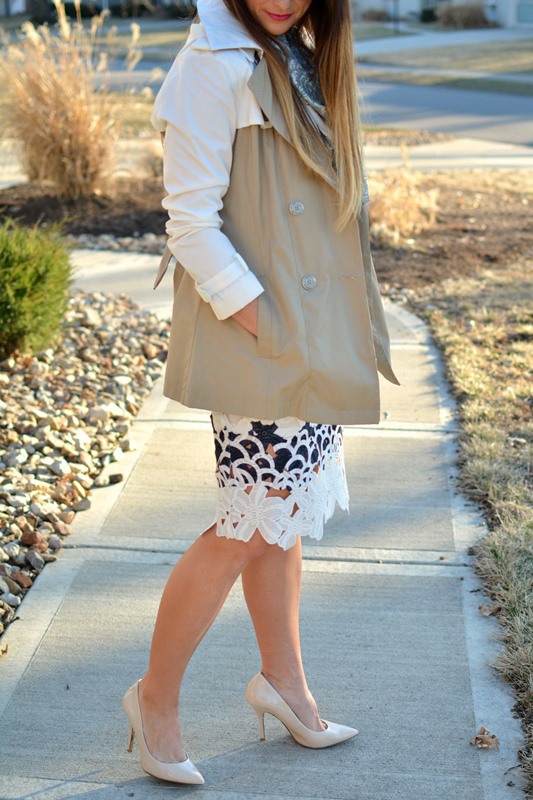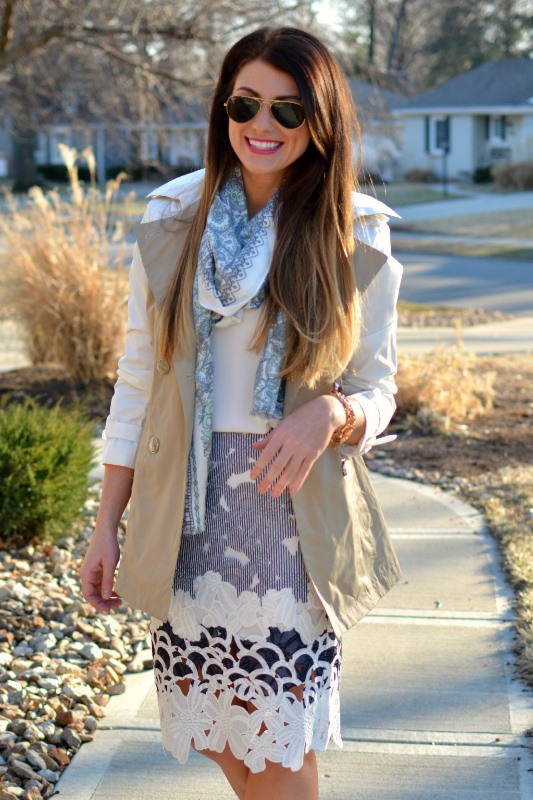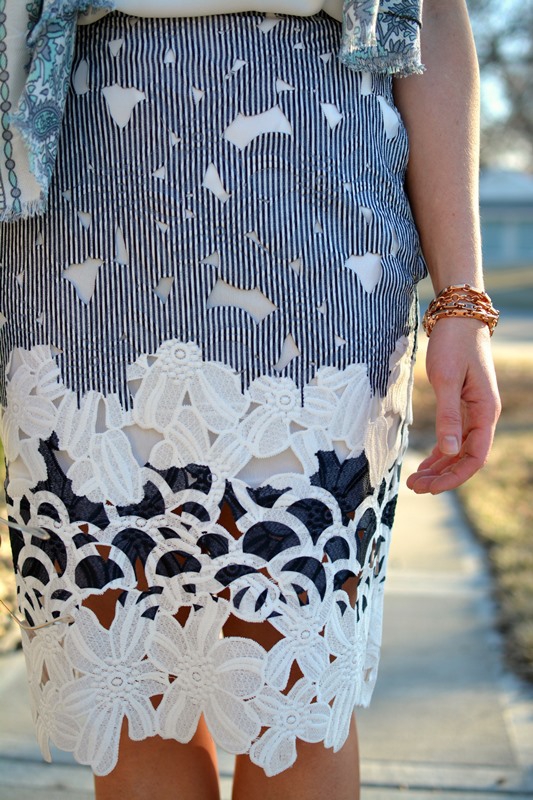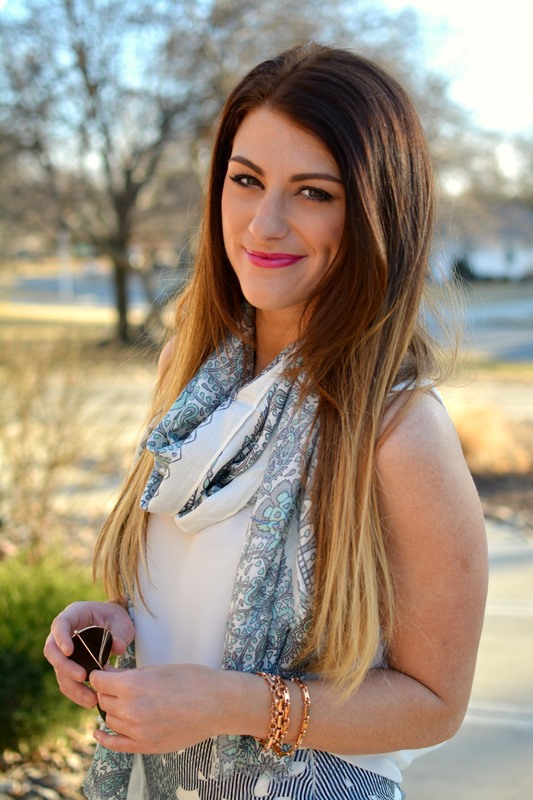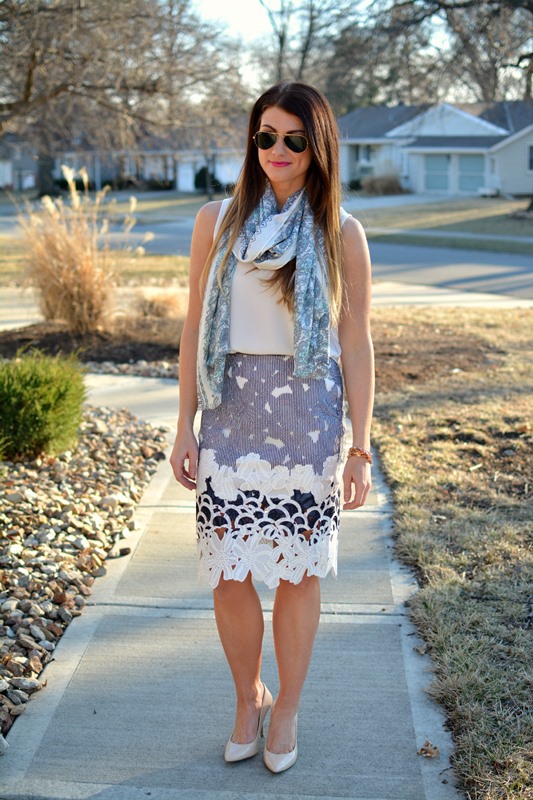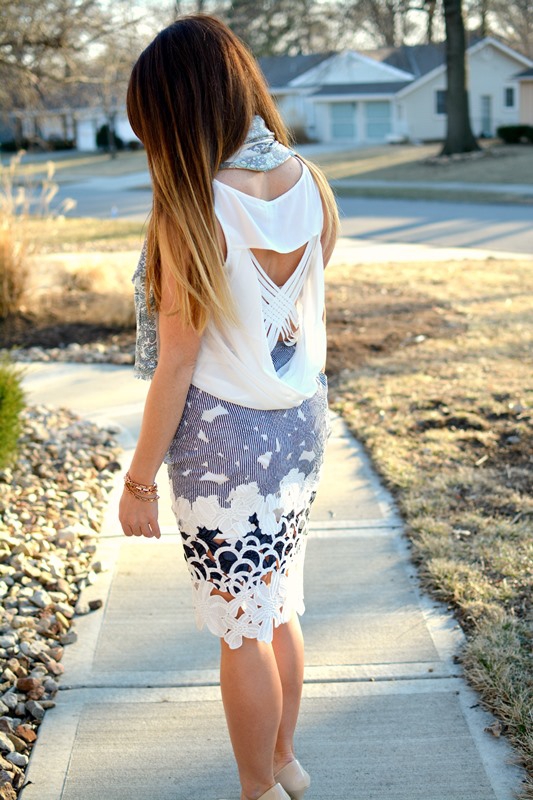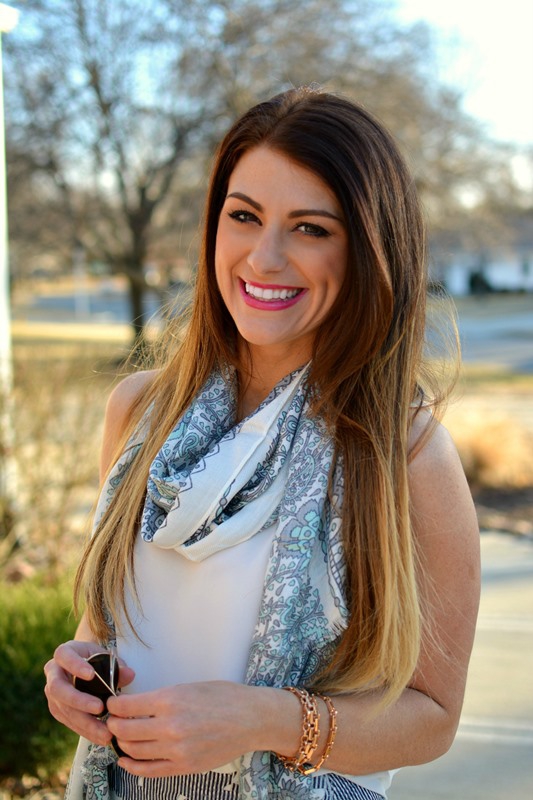 Shop the look:

Speaking of mixing prints, I talked about just that on the Better KC morning program last week. Matching colors and not prints when mixing, thinking about graphic vs. organic prints, and striking a balance with your print-mixed outfit– you know, the basics.
Have a happy weekend ahead!
Linking up today with My Girlish Whims, Stylin in St. Louis, Mix & Match Fashion, Chic Street Style, The Penniless Socialite + The Tiny Heart, The Red Closet Diary, I'm Perfectly Human + Made With Zeal, Happiness at Mid Life, Life of Malones+East Coast Chic, VMG206, Simple Nails and Beauty, Birdie Shoots, Style Elixir, More Pieces of Me + On the Daily Express, Rhea Et Cetera, and Pink Sole + Cha Cha The Fashion Genius.