A fun pom pom sweater with faded black denim and mule sandals.
I love stupid fashion; it's a weakness of mine. Is something ridiculous, over-the-top, or a little bit weird? Chances are, I love it. Not that classic elements don't have their place, but I dig a good silly piece now and then. Case in point: this cropped pink pom pom sweater. Those are some ridiculous balls, guys. I kept the rest of the look easy: a pair of faded black skinnies, a simple gold horn necklace (an Etsy score; get it here for under $30), and pink suede mule sandals (because it was legitimately 70 degrees that day).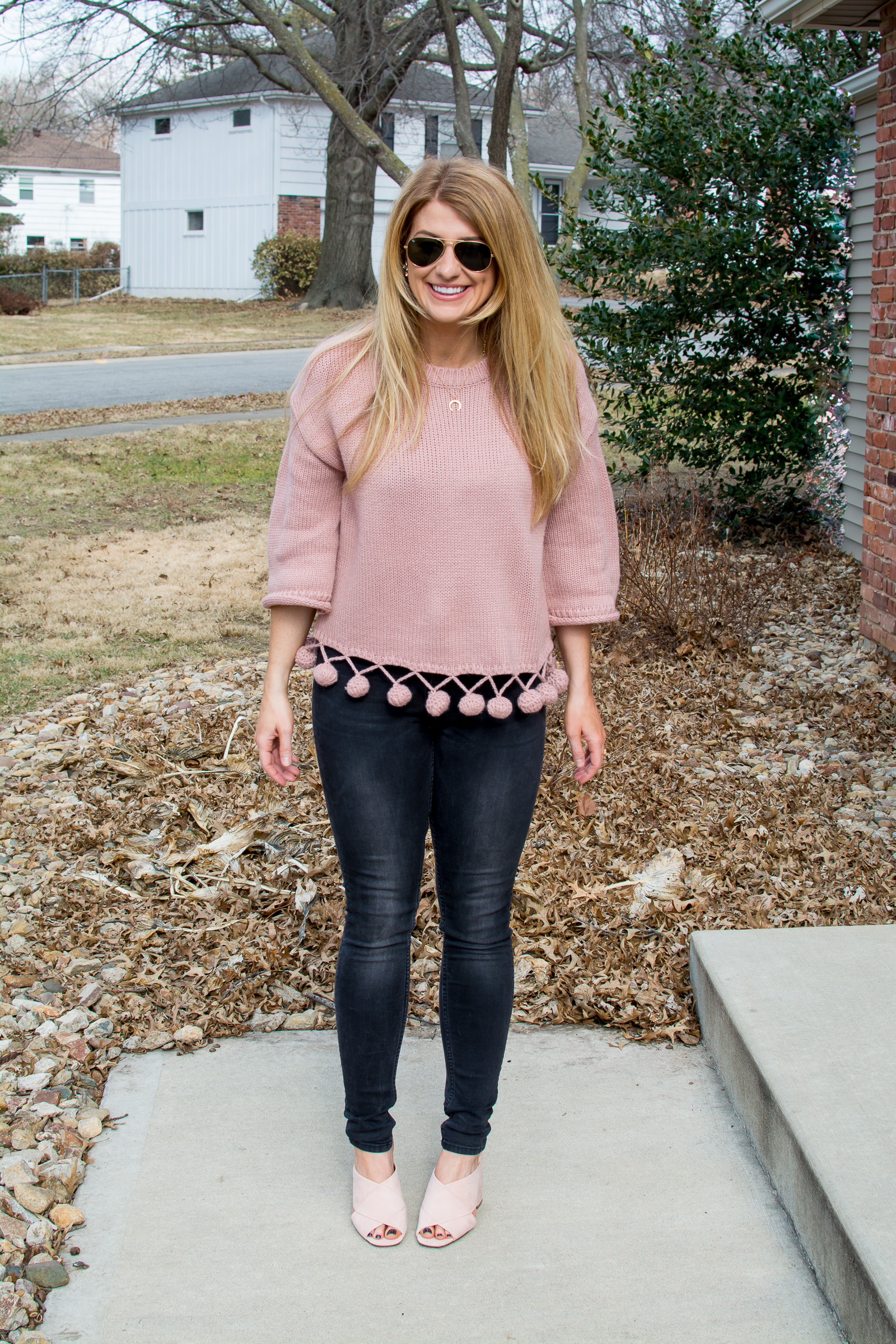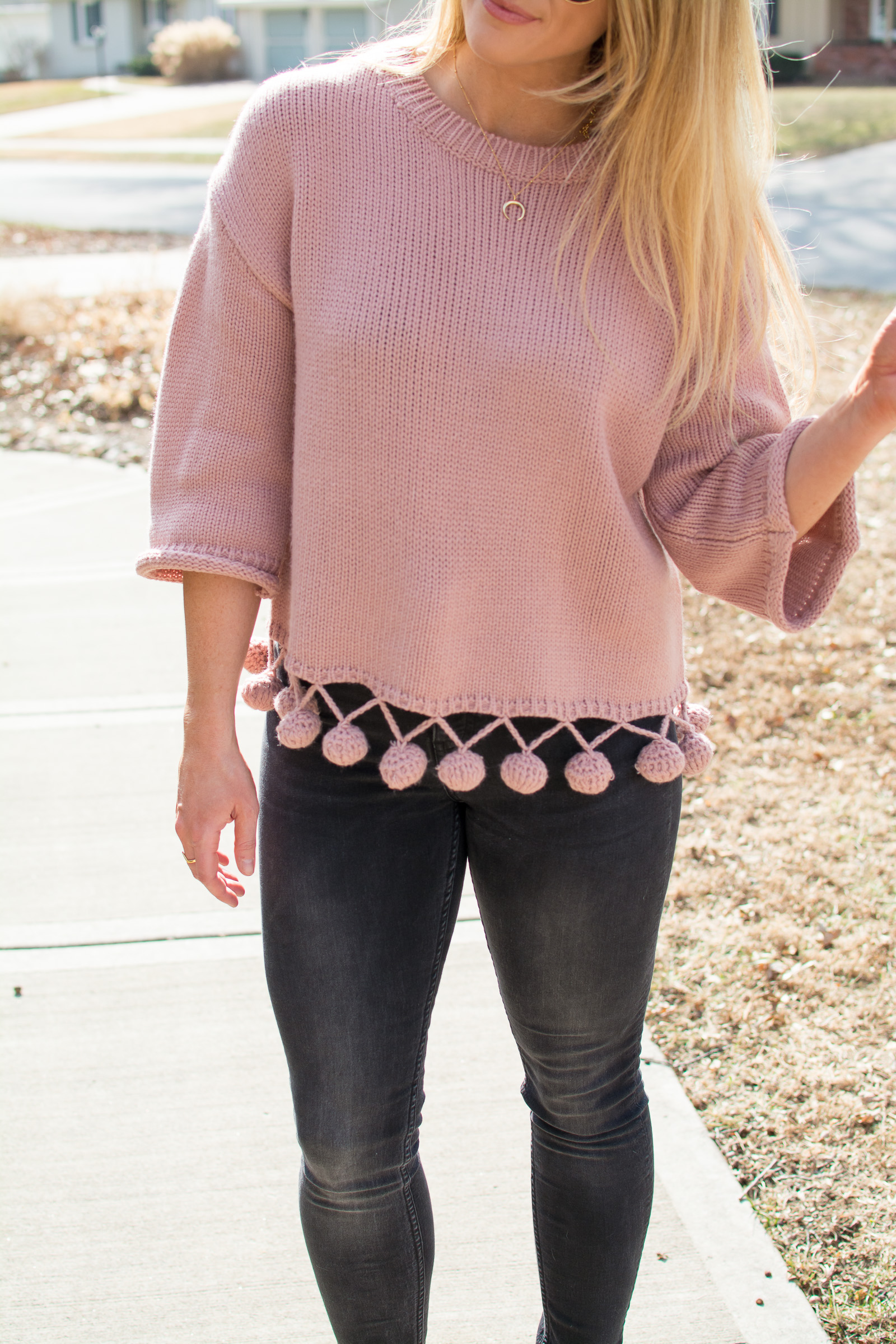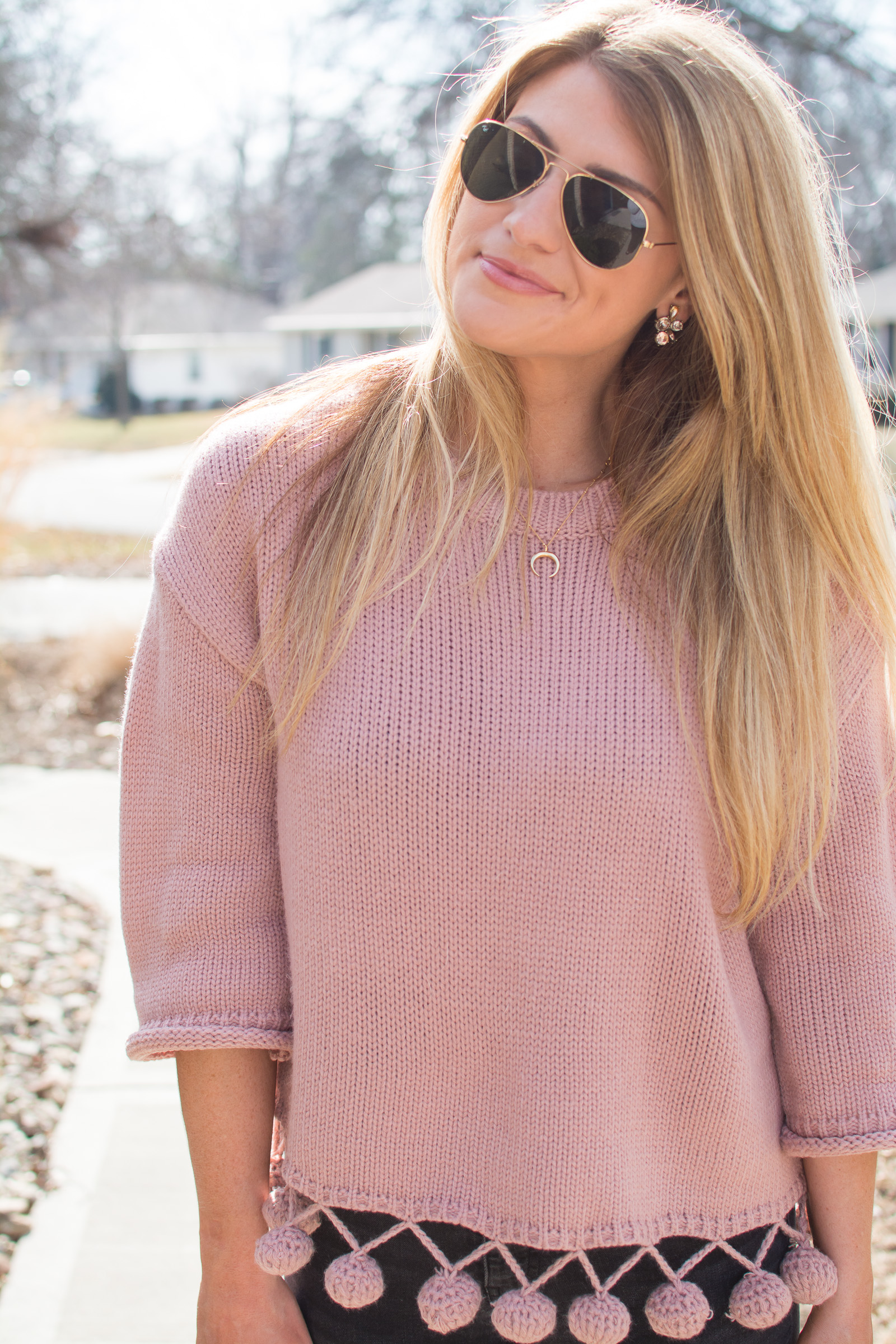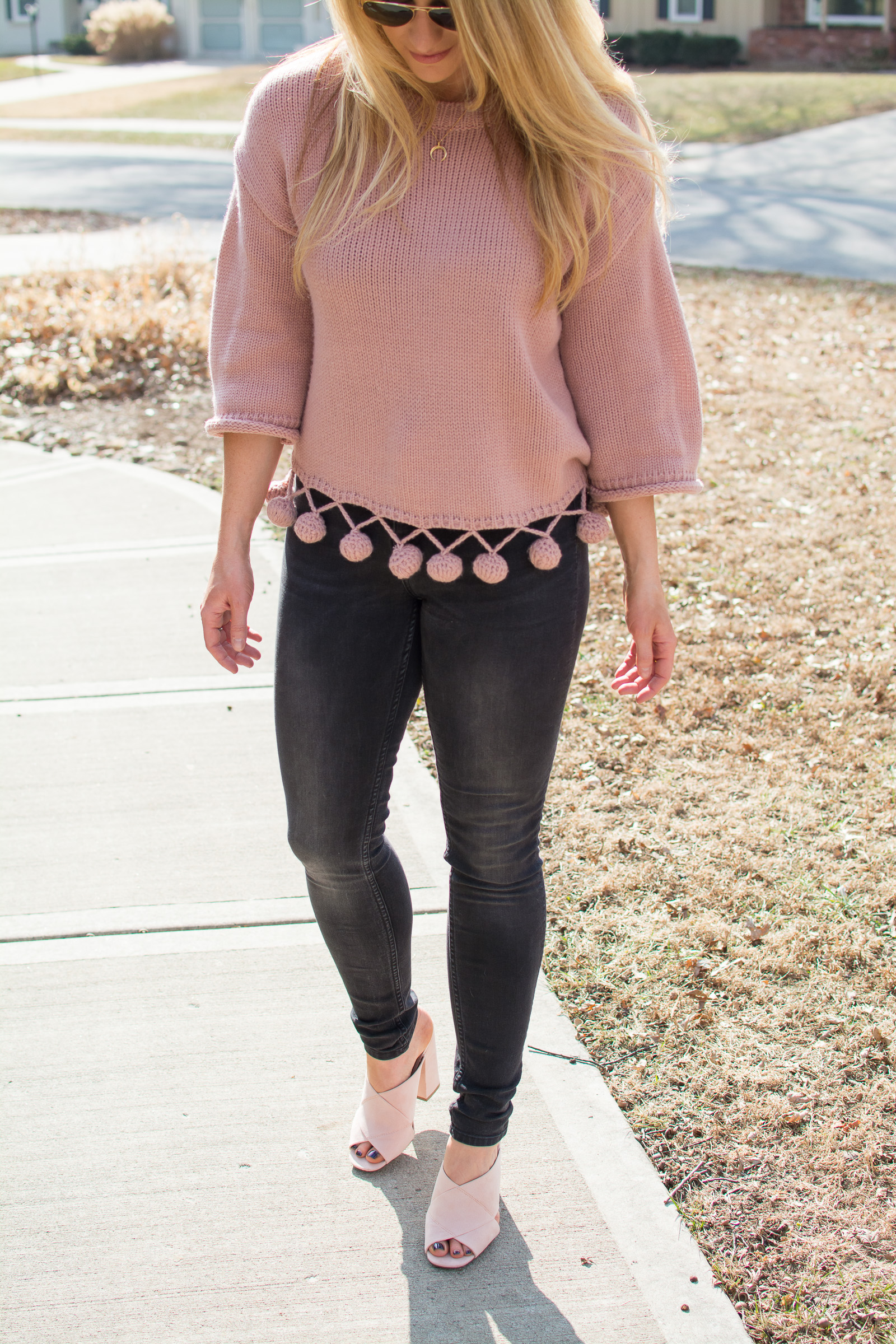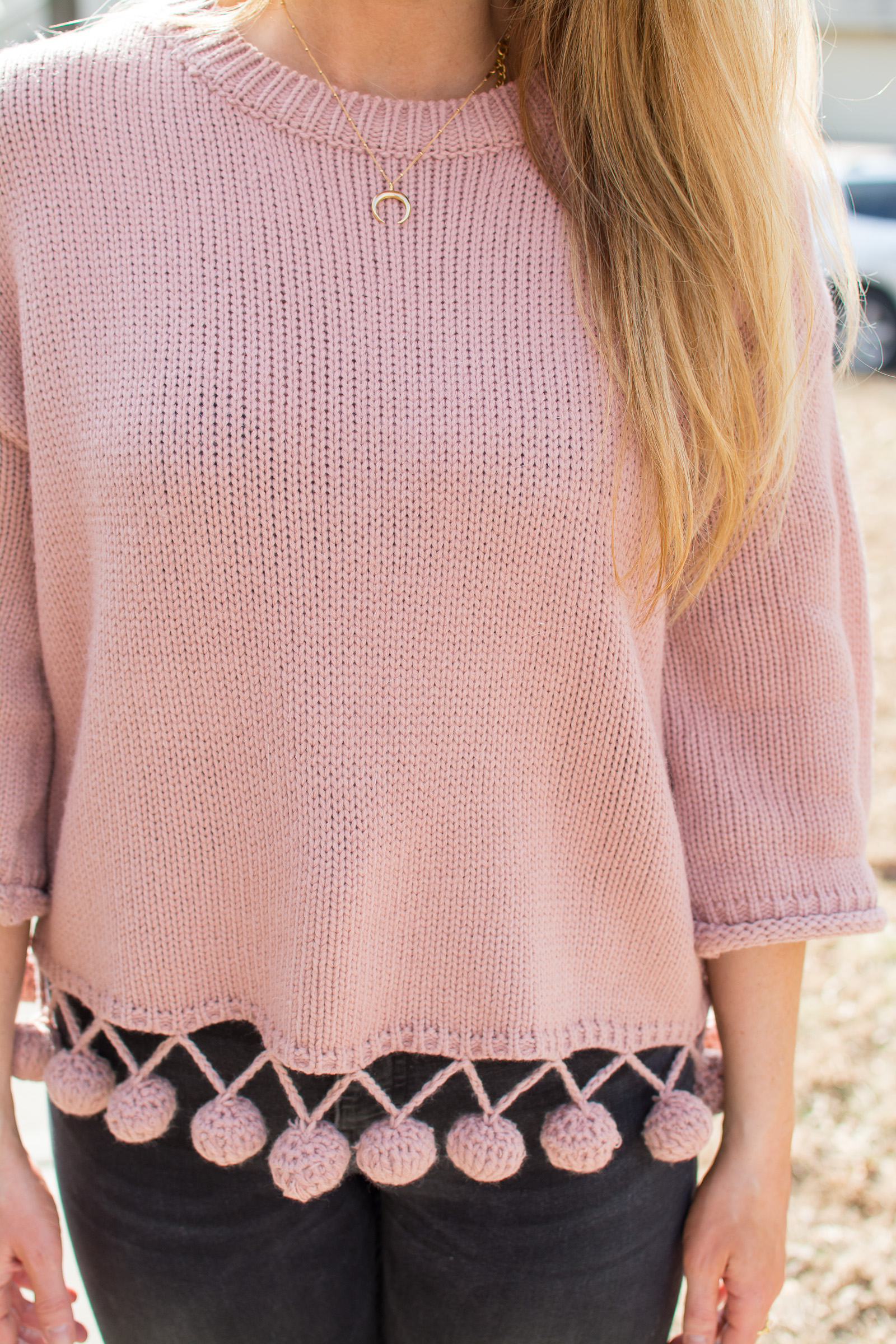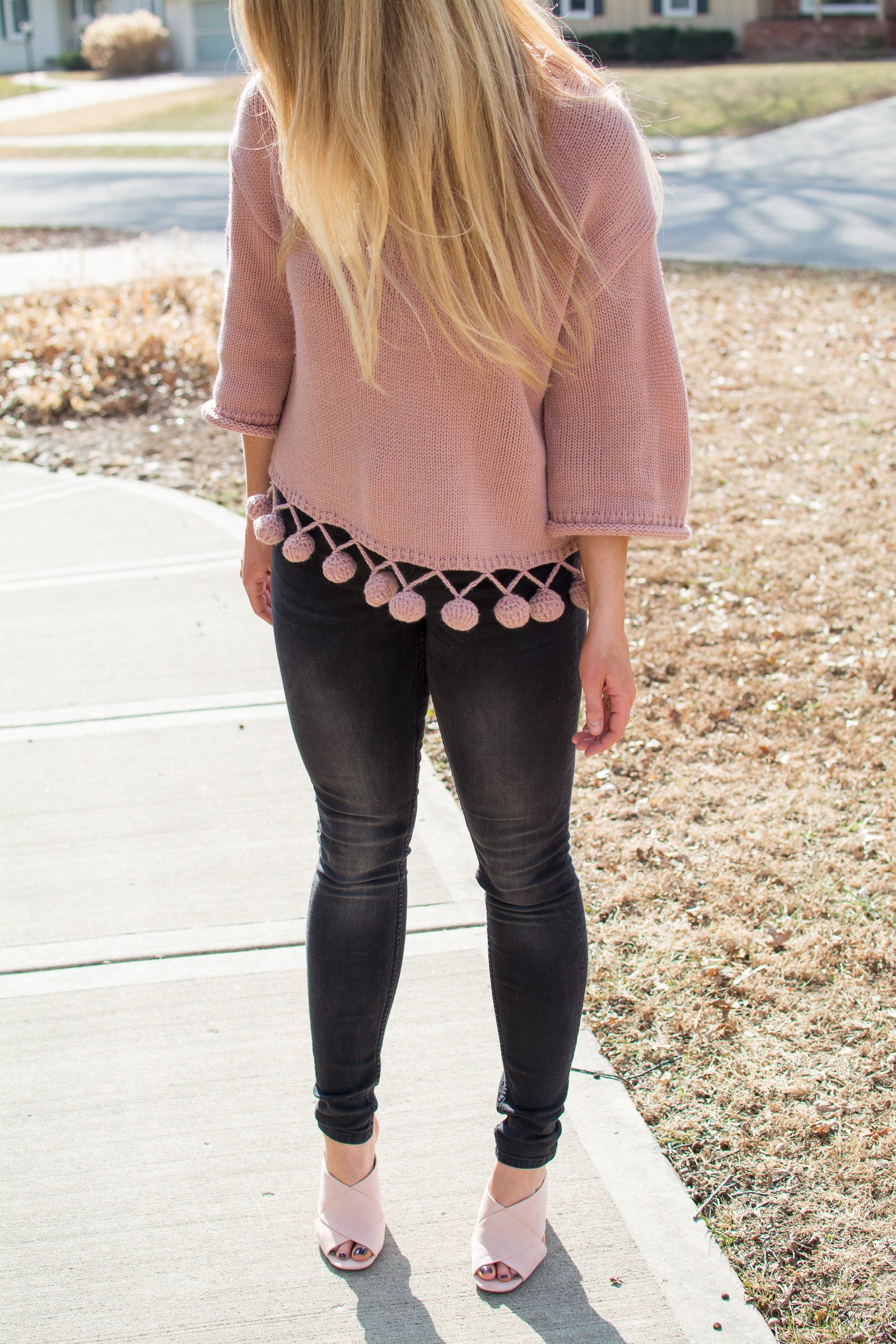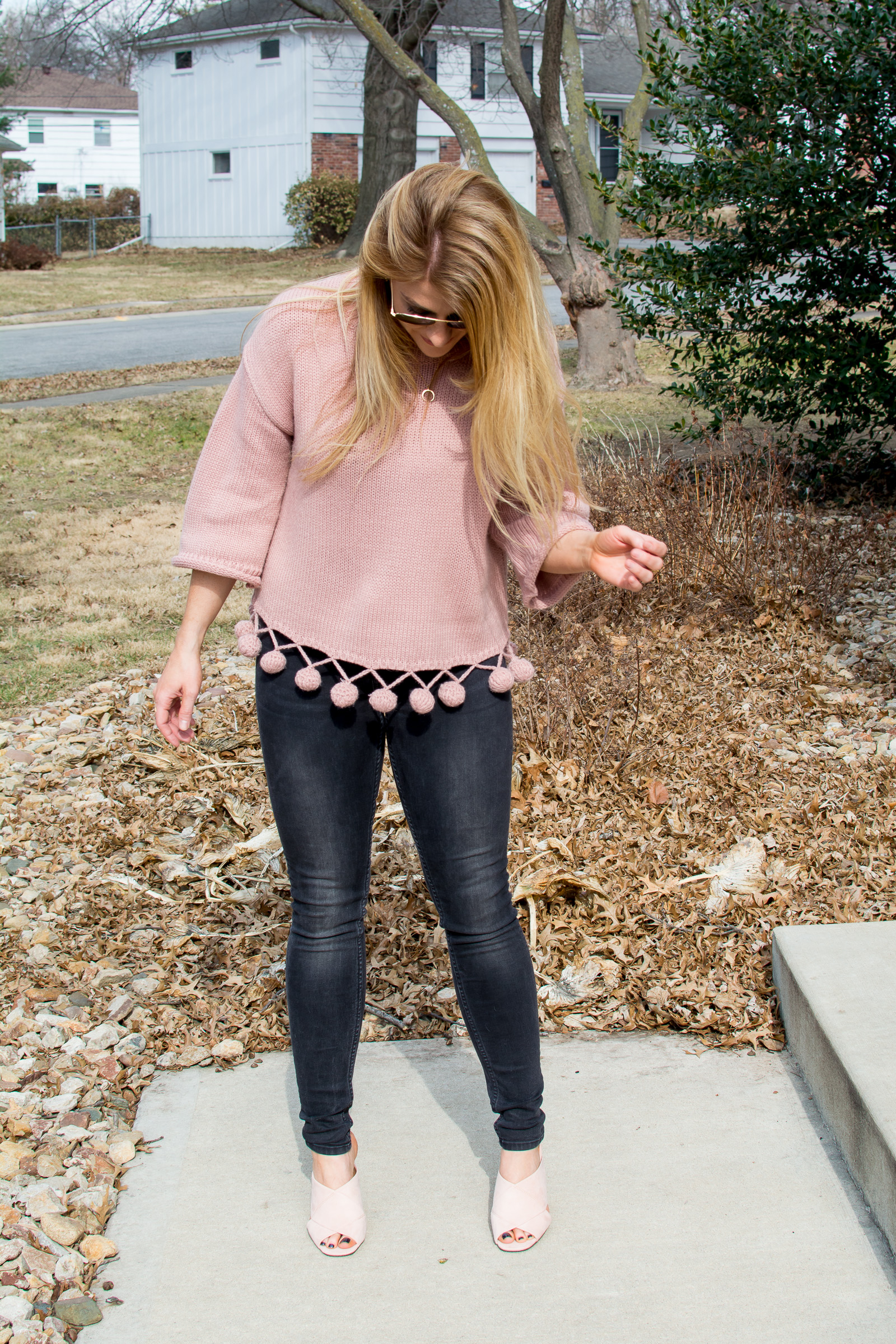 Shop the look:

I love the way this girly pom pom sweater works with a pair of tough + faded black jeans. It'll be just as cute with white jeans or layered over a slipdress come spring.
Can I just take a moment and commiserate with my fellow bloggers (and photographers) here about how annoying the sun can be? My photog + I were fighting with the light this entire shoot– everything was kosher when it was behind a thin cloud layer (bright indirect light = good), but then it would come out full blast and cast all kinds of shadows. The editing process for this went something like, "Nope, nope, oh my God that shadow gives me a hook nose!, no, that one might work, okay passable, I think I'm actually sweating in this one, nope, nope…" Blogger woes and all that jazz.
I was on Better Kansas City last week talking jackets, aka the transitional piece you need in your closet to make all those winter-to-spring jumps with ease. You can watch below:
Quick note: the normal Thursday post is pushed to Friday; getting in on a little Project Sister Act action with some fellow bloggers! See you on Friday!
Linking up with Beauty By Miss L, Style Elixir, Elegantly Dressed and Stylish, Walking in Memphis in High Heels + The Fashion Canvas, I Do DeClaire, Style Nudge, Myriad Musings, Shopping My Closet, Posh Classy Mom, Get Your Pretty On, Rosy Outlook + Seeking Sunshine, Pumps and Push Ups, and The Pleated Poppy.