Your overall shorts from childhood get a boho update.
Bring on all the higher hemlines because summer is in full swing. These light wash overall shorts are a fave; they're short and a little slouchy, which means maximum comfort for humid 95° days. I layered a lightweight neutral tunic under the overalls; the wider denim straps hid the thin cold-shoulder straps of the tunic and created a cool effect. Leather wedges (found these killer + cheaper dupes), those red Ray-Bans, and a topknot finished the look. The result is relaxed but interesting, with a definite boho feel.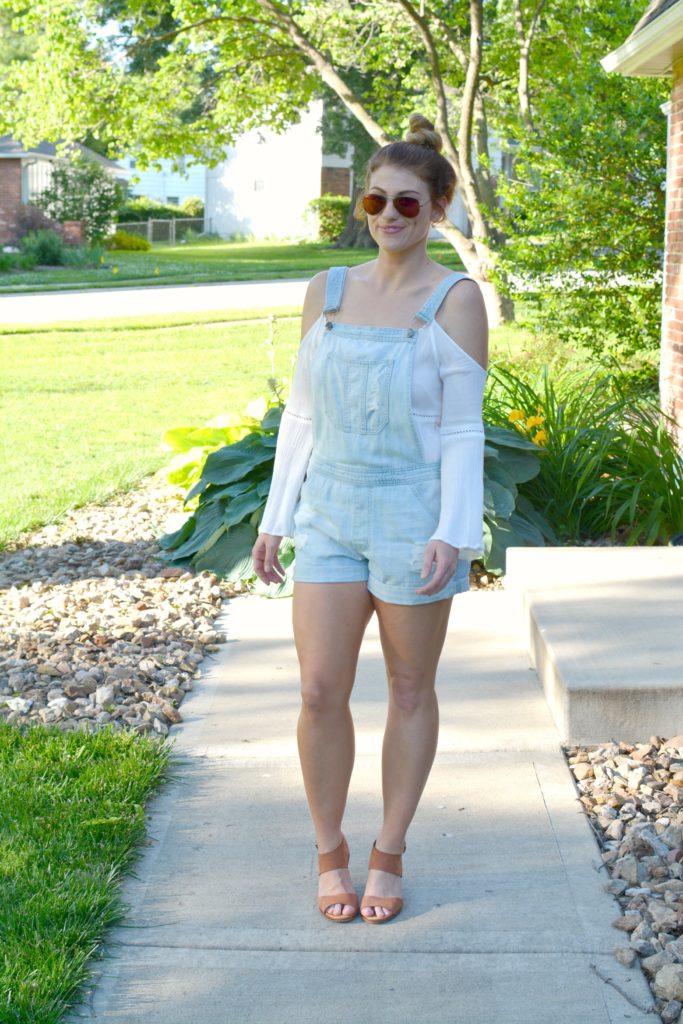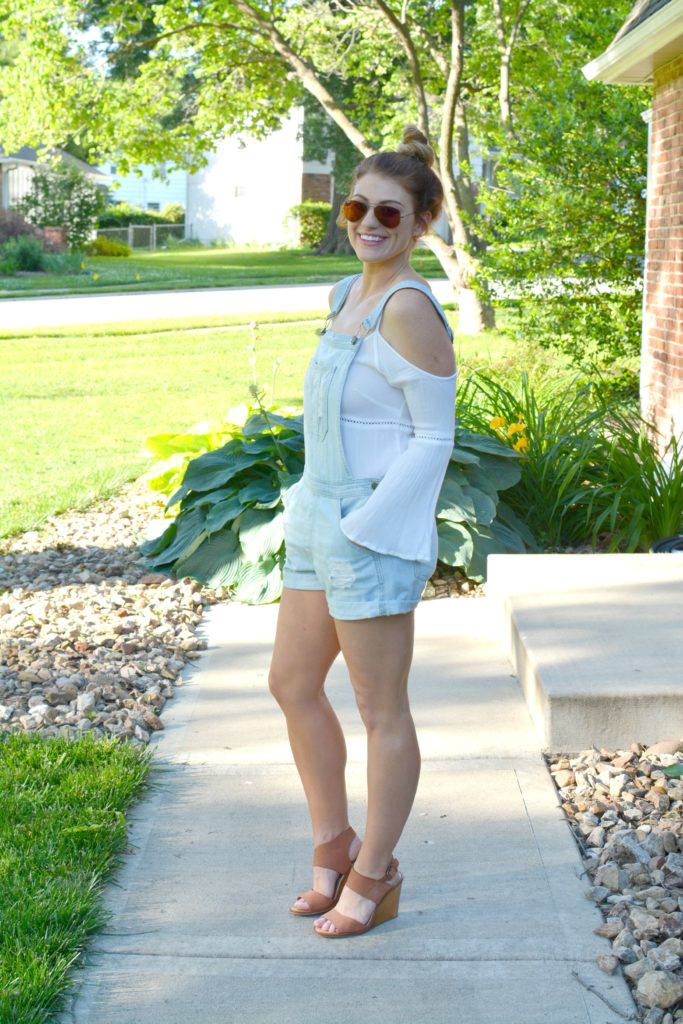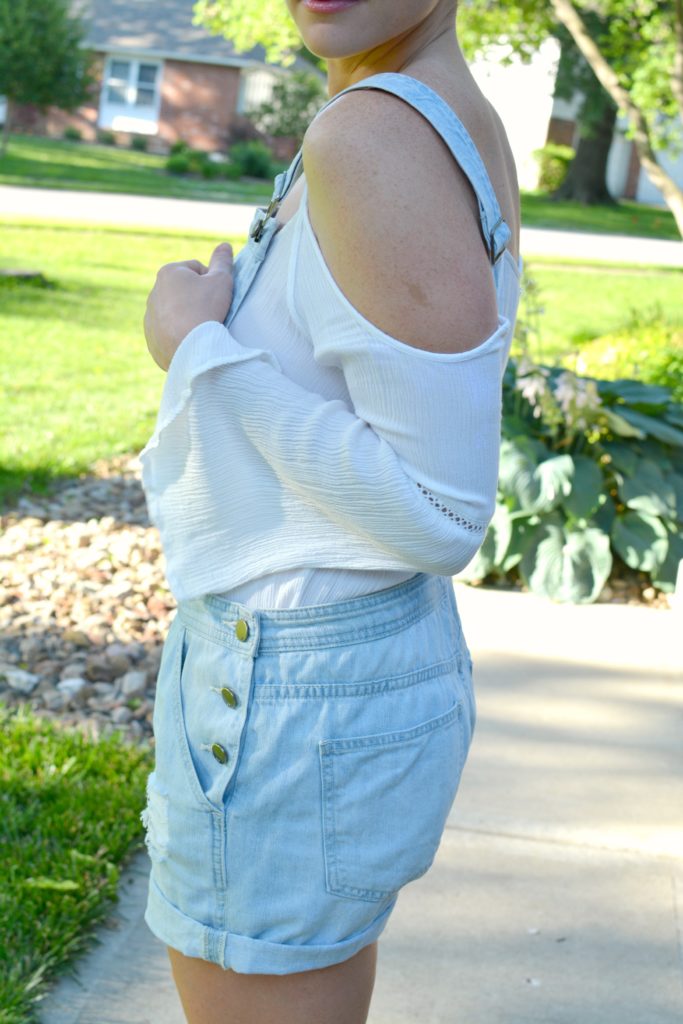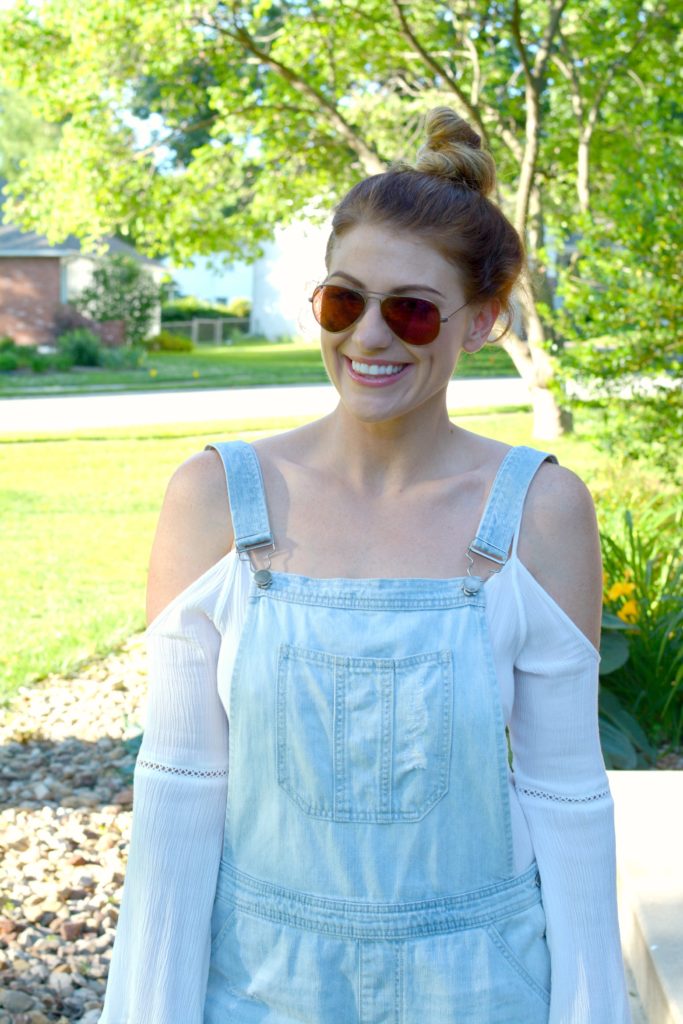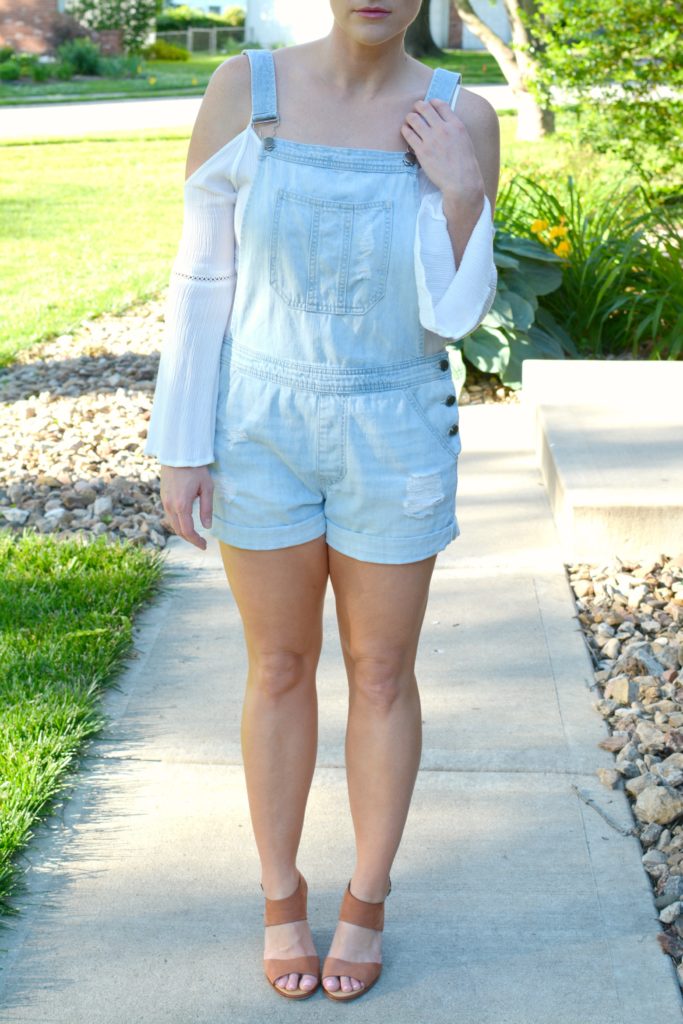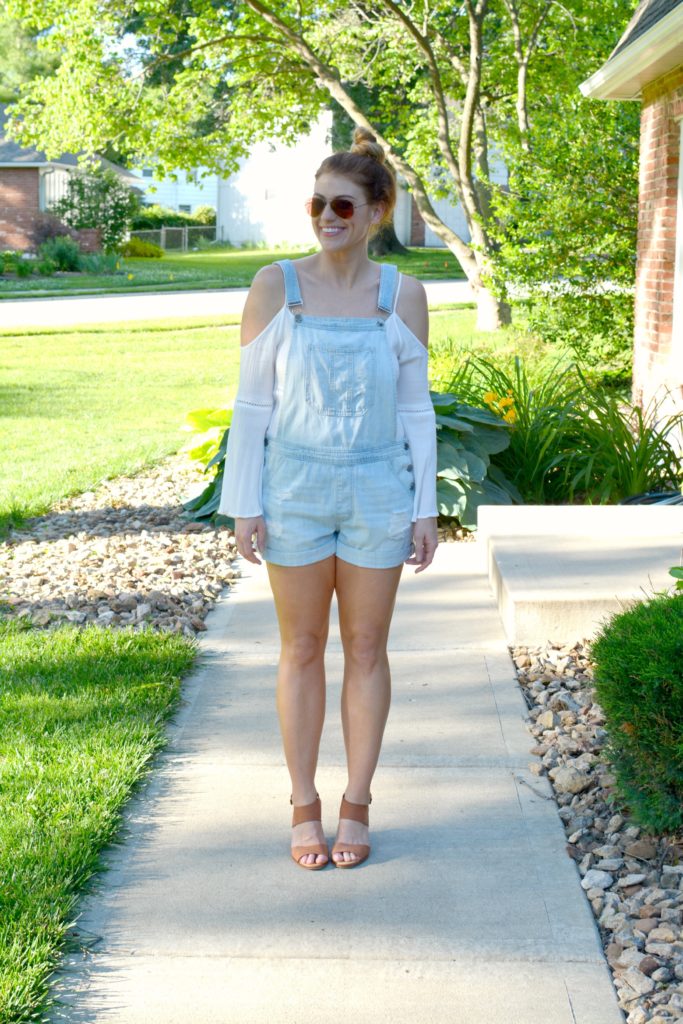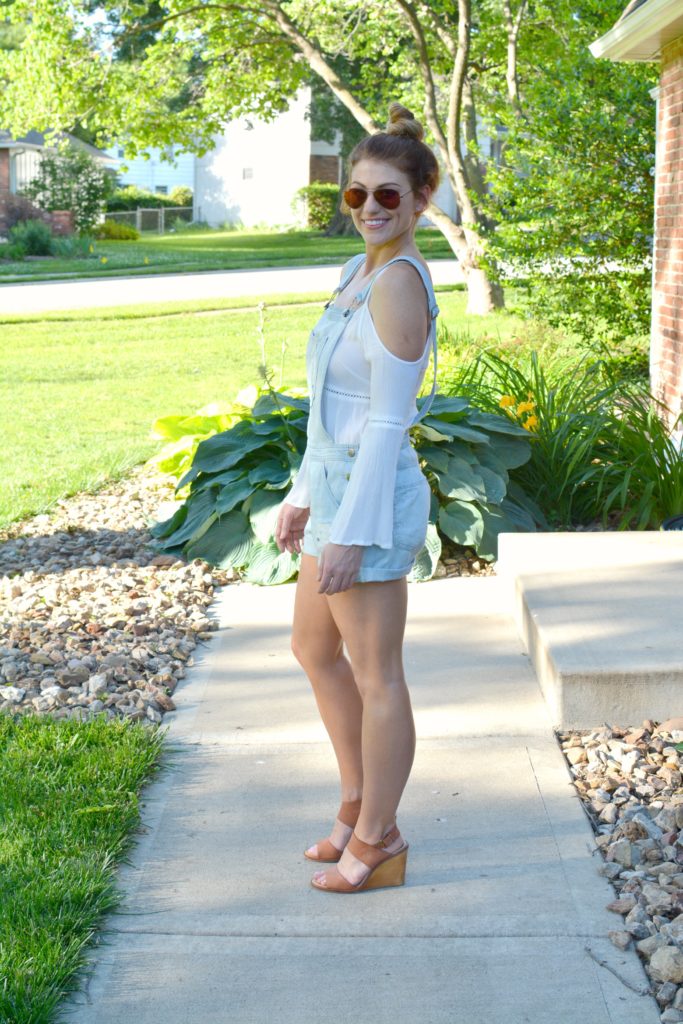 Shop the look:

Another way to wear overall shorts? As a cover-up over your swim suit at the beach or pool. They lend such an easy-breezy vibe. You can also wear overall shorts with tank tops, bandeaus, cropped tees, full-length tees, and even lightweight summer sweaters. (I love a lightweight sweater + overall shorts for a cool summer night!)
A bit of exciting news… Remember this outfit I wore for a shoot with Marie Claire earlier in the spring? Well, yours truly is in the July issue, on stands now. Really cool + exciting opportunity. Team MC was in Kansas City as part of their What I Love About Me column. (I said my hair; such a stretch.)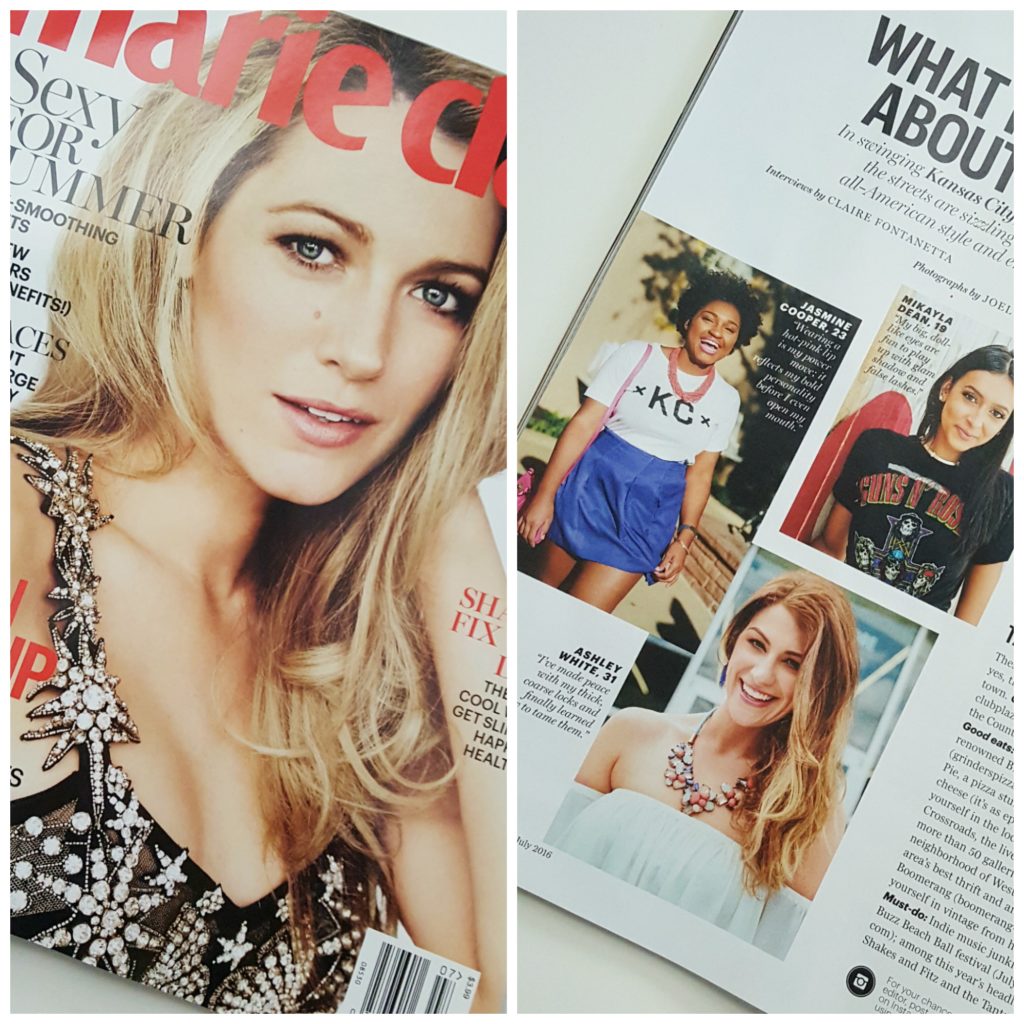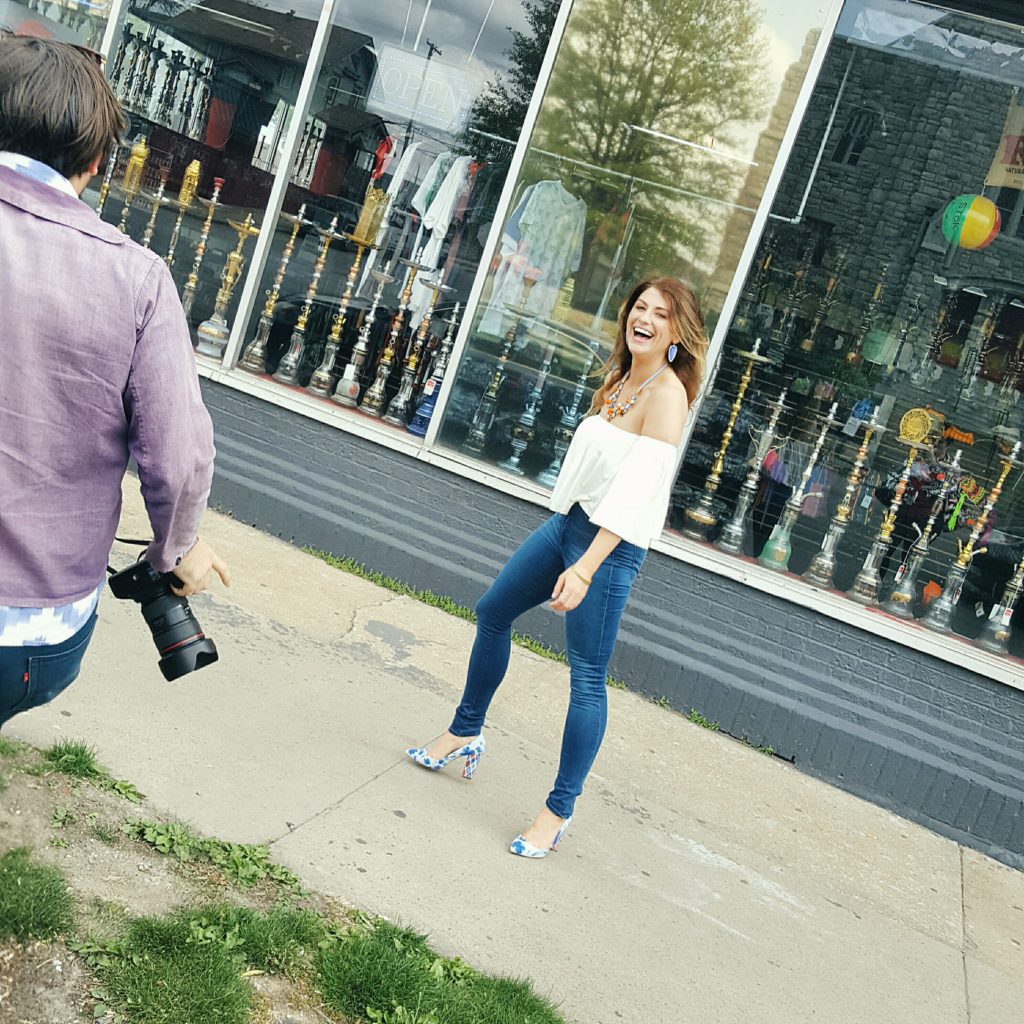 If you're into that sorta thing, you can pick up a copy of the July issue now. 🙂 Another huge thank you to Marie Claire for including me in this issue!
Linking up with Beauty By Miss L, Style Elixir, Elegantly Dressed and Stylish, Her Heartland Soul, Walking in Memphis in High Heels + The Fashion Canvas, I Do DeClaire, Two Peas in a Blog, Style Nudge, Mama and More, Shopping My Closet, Pumps and Push Ups, Chic Street Style, and The Pleated Poppy.