How was your Christmas? I spent mine bundled up in a reindeer onesie, drinking bottomless glasses of wine, and hanging with friends and family. An absolutely lovely holiday, if I do say so myself. Still in that olive green frame of mind, as you can tell here from this olive green sweater dress and nearly-matching faux suede over the knee boots. Hi, Ashley, you're so predictable. I'm cool with it– if you can't remix your fave color in several ways (exhibit A, B, C), you aren't doing your style game justice.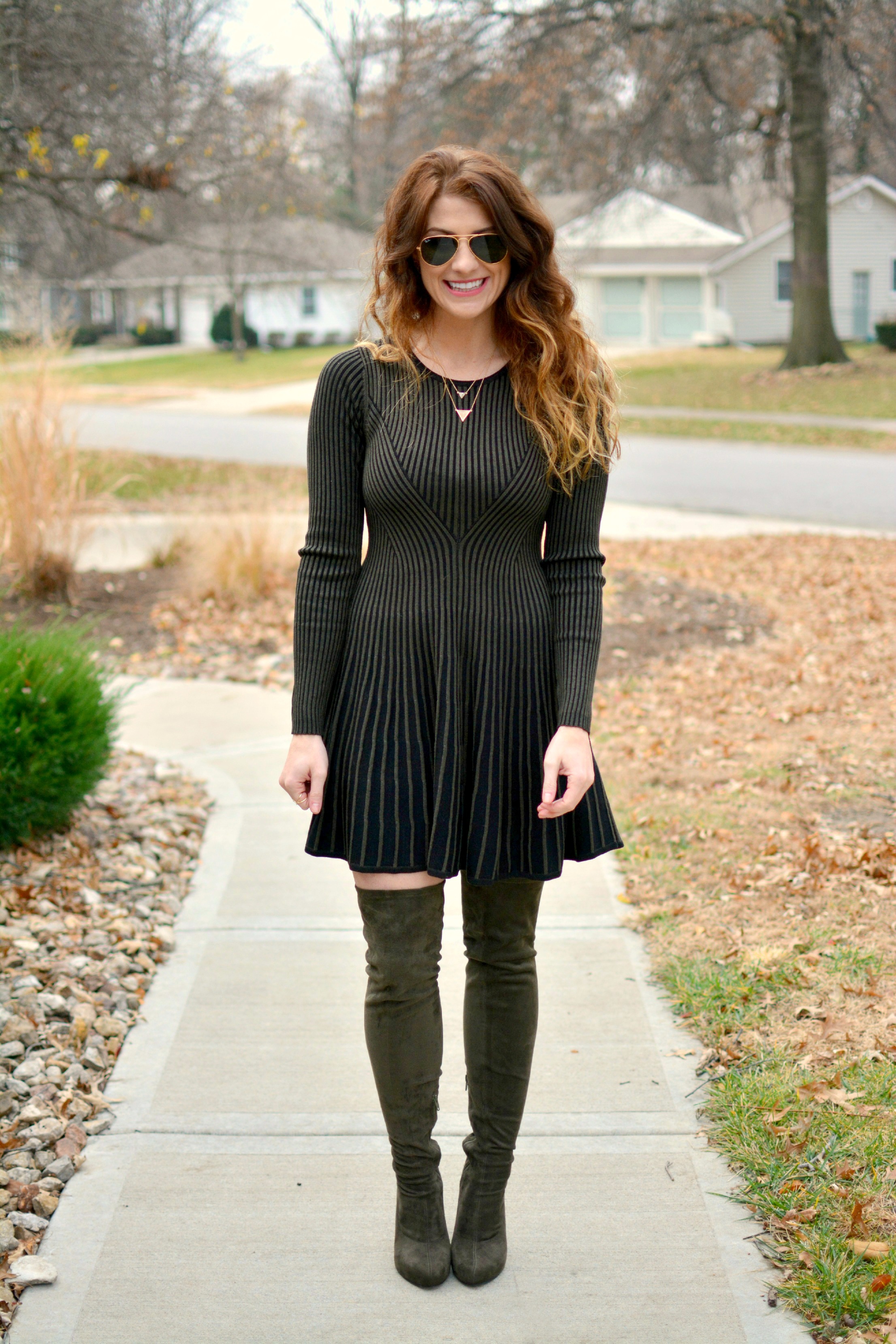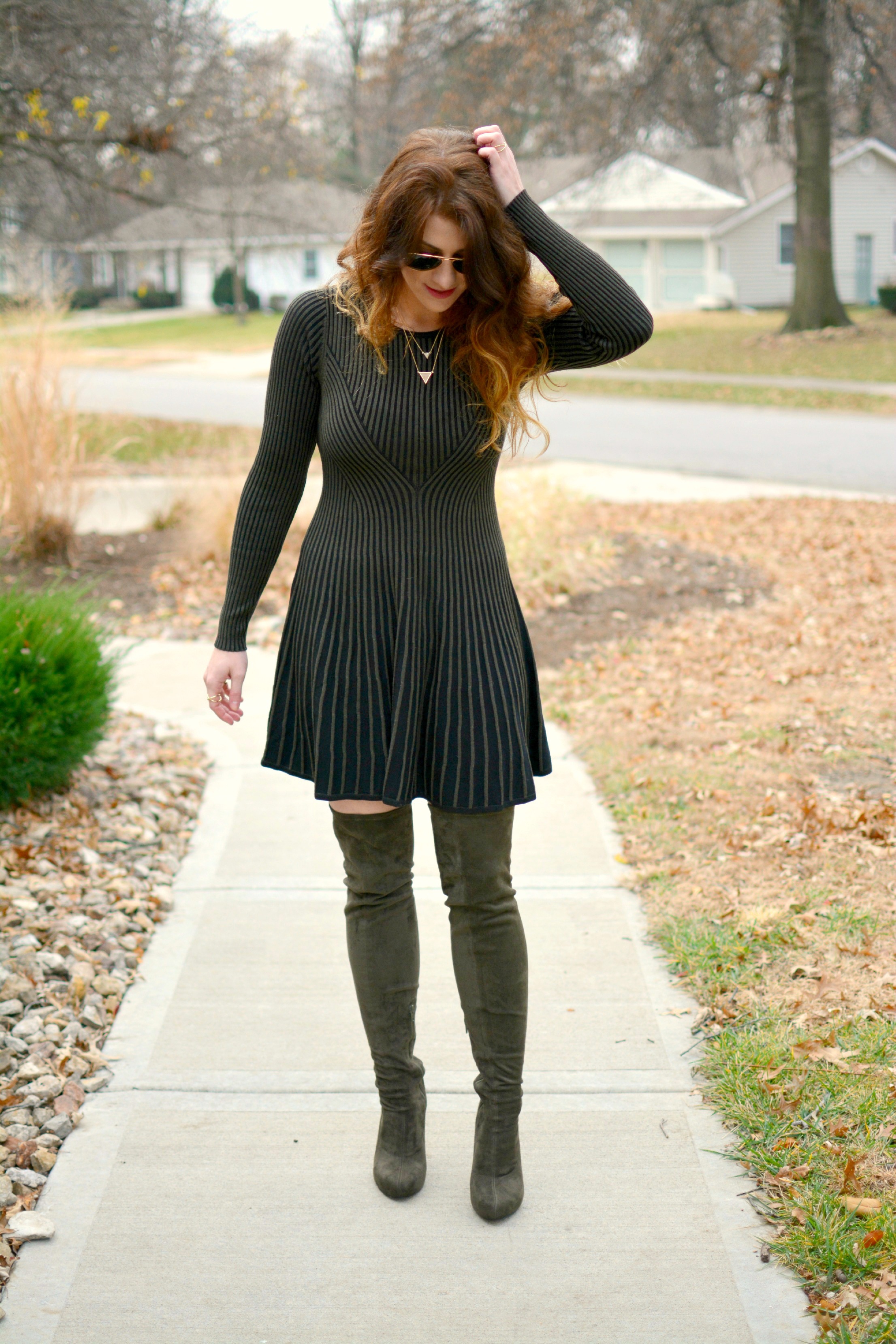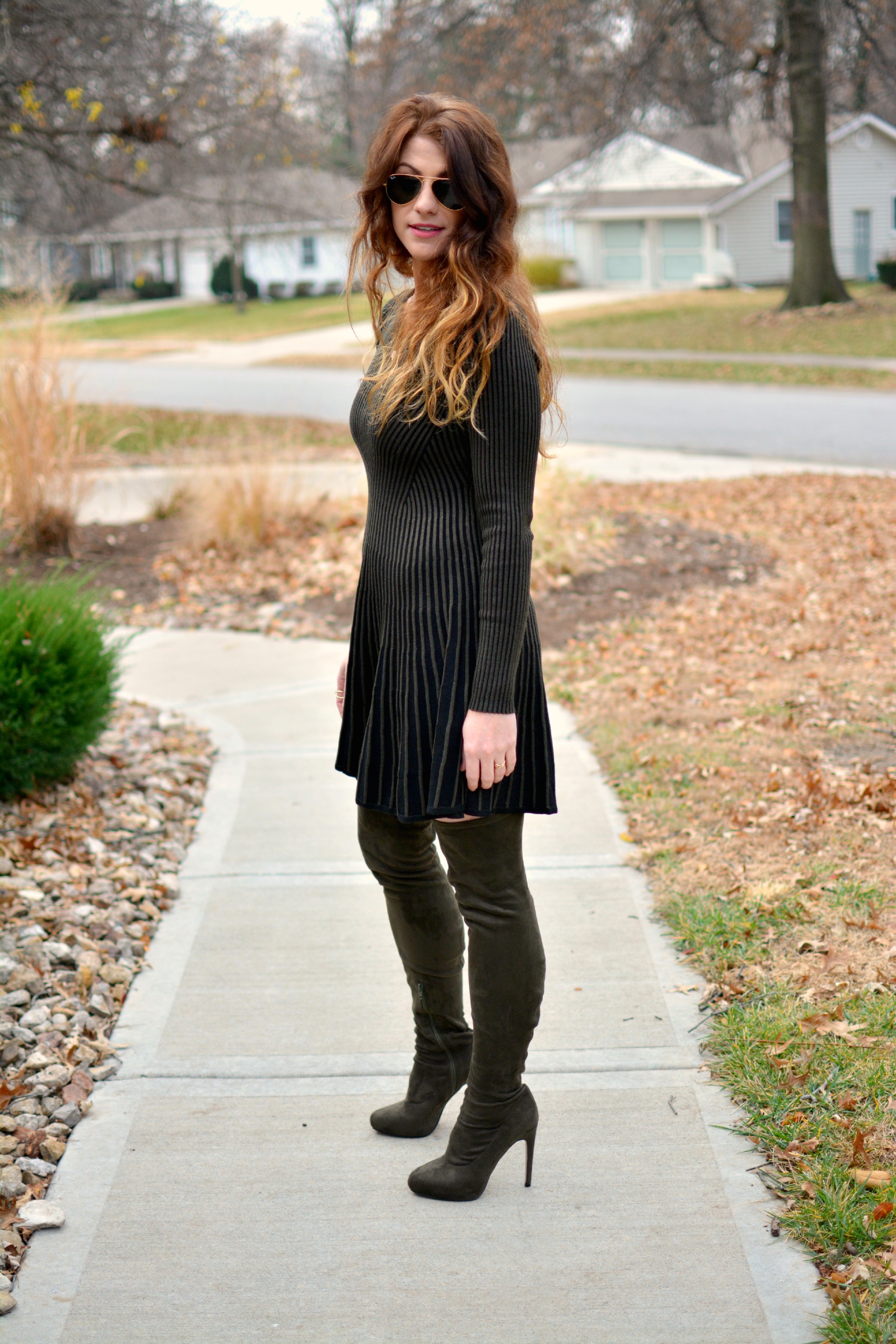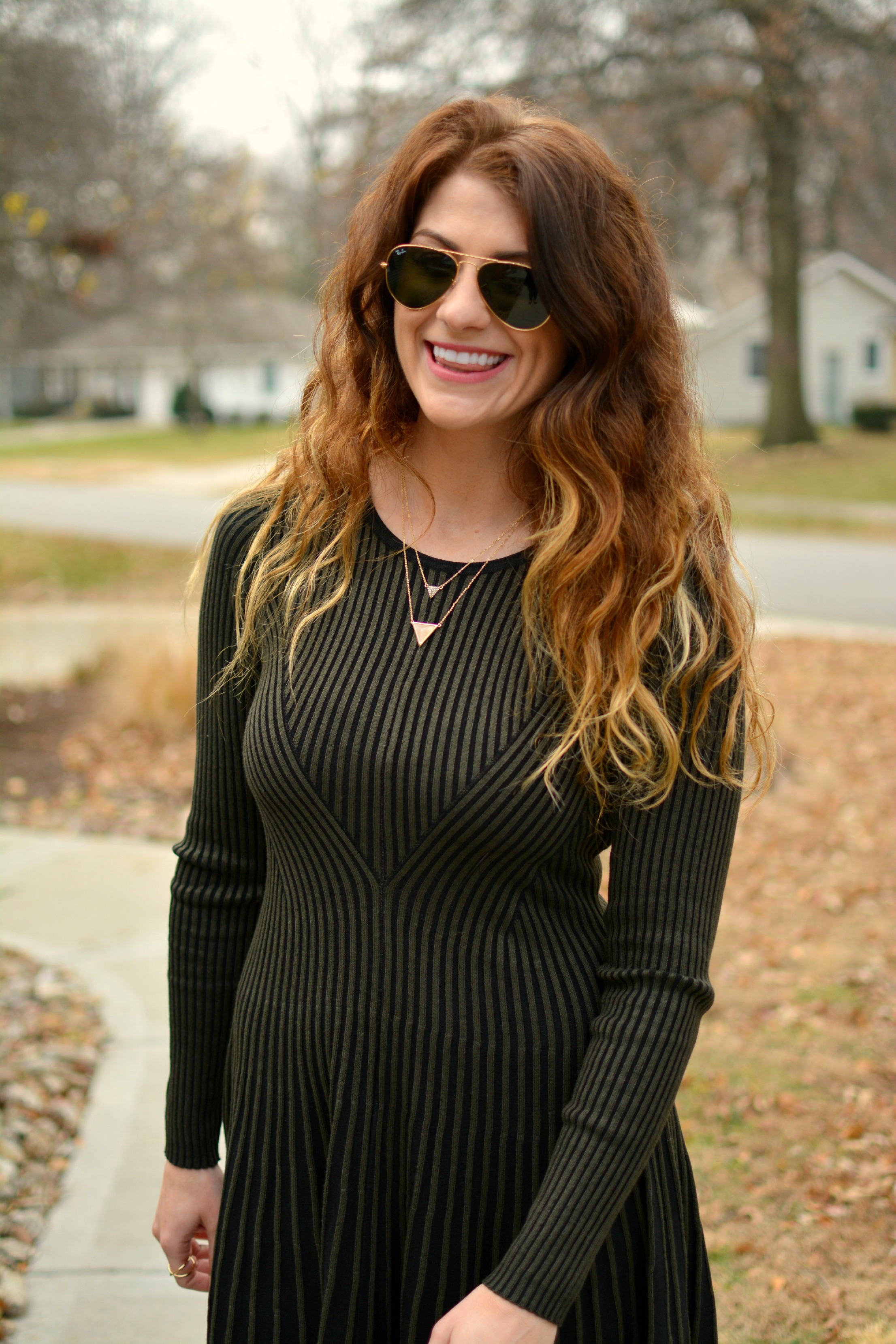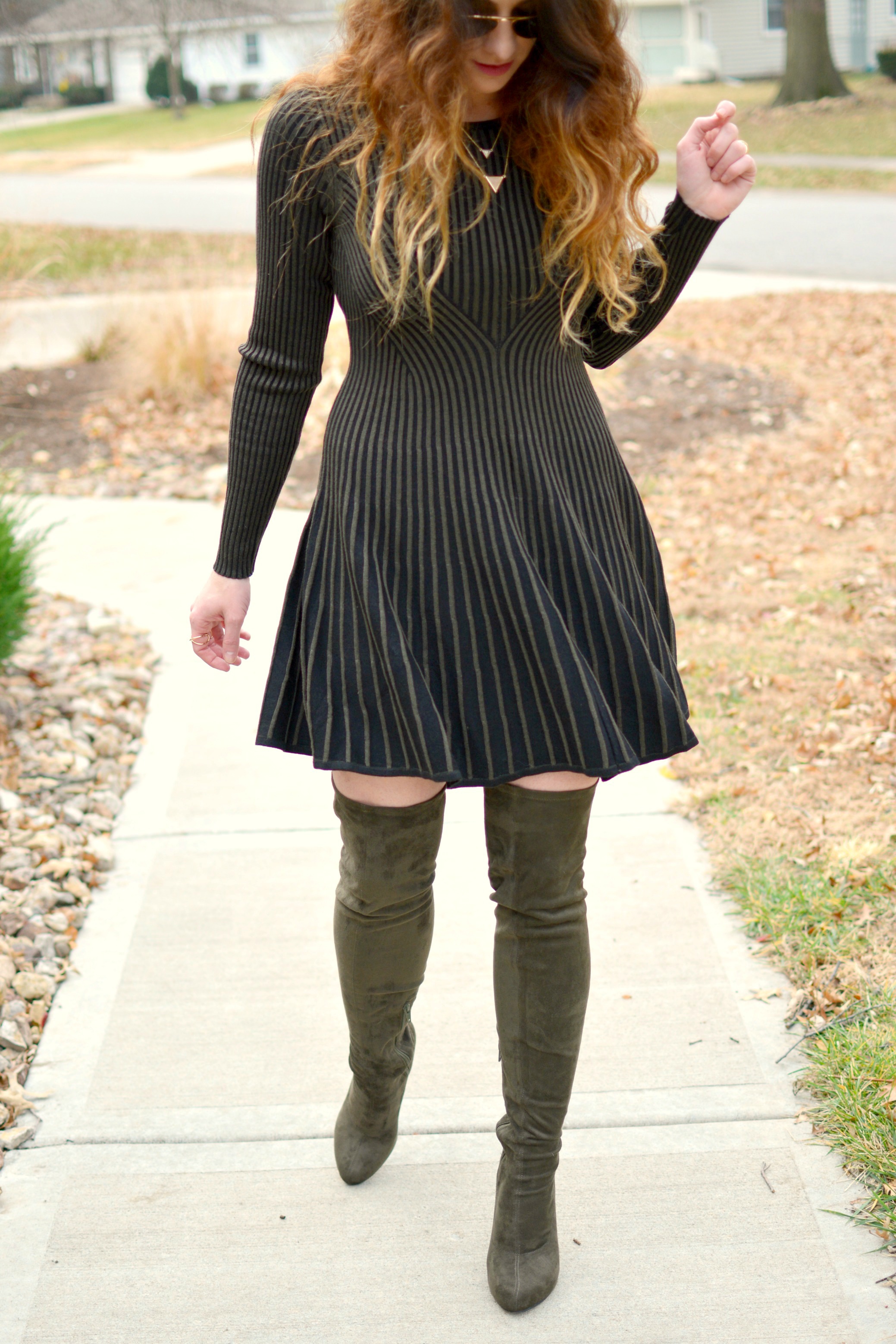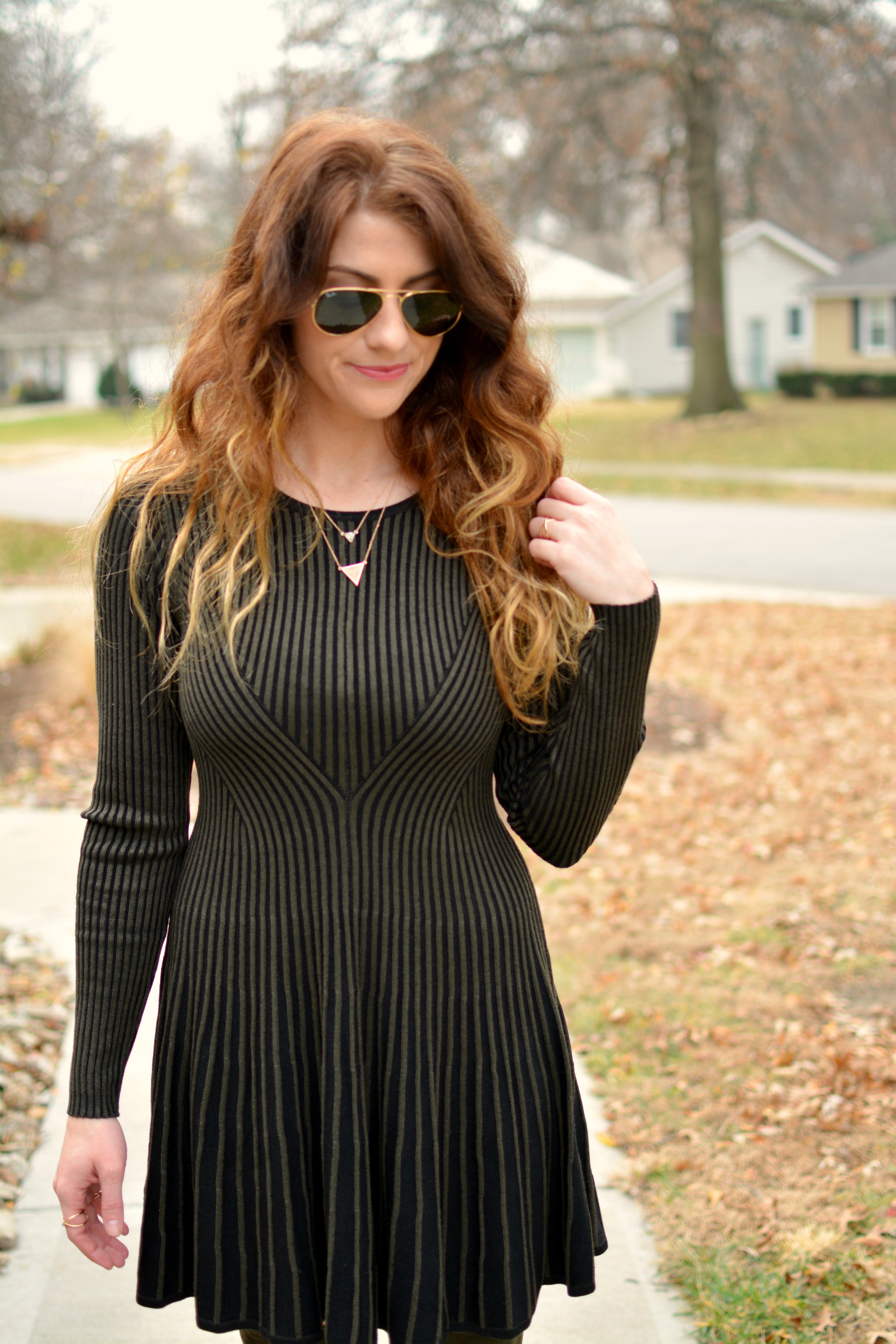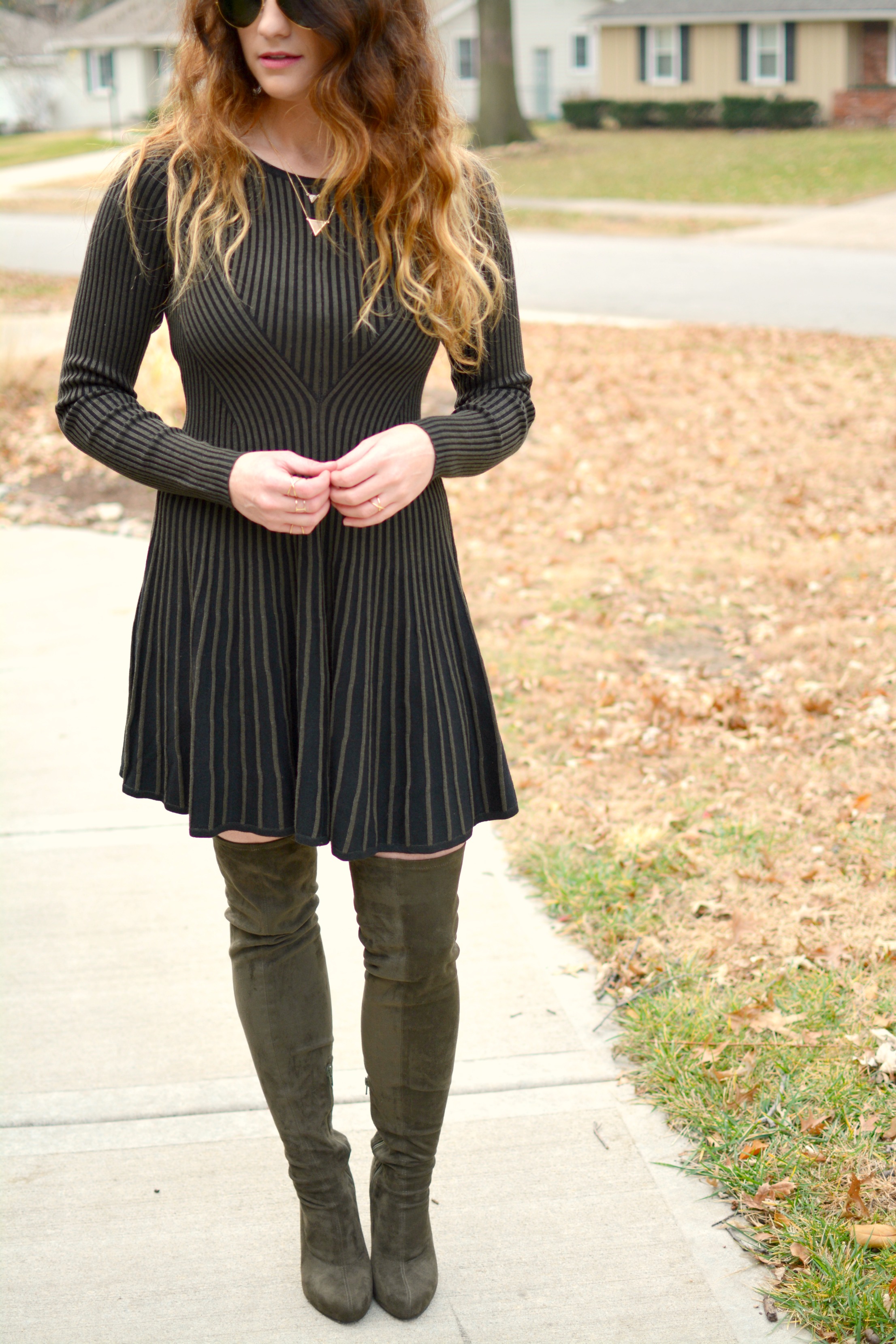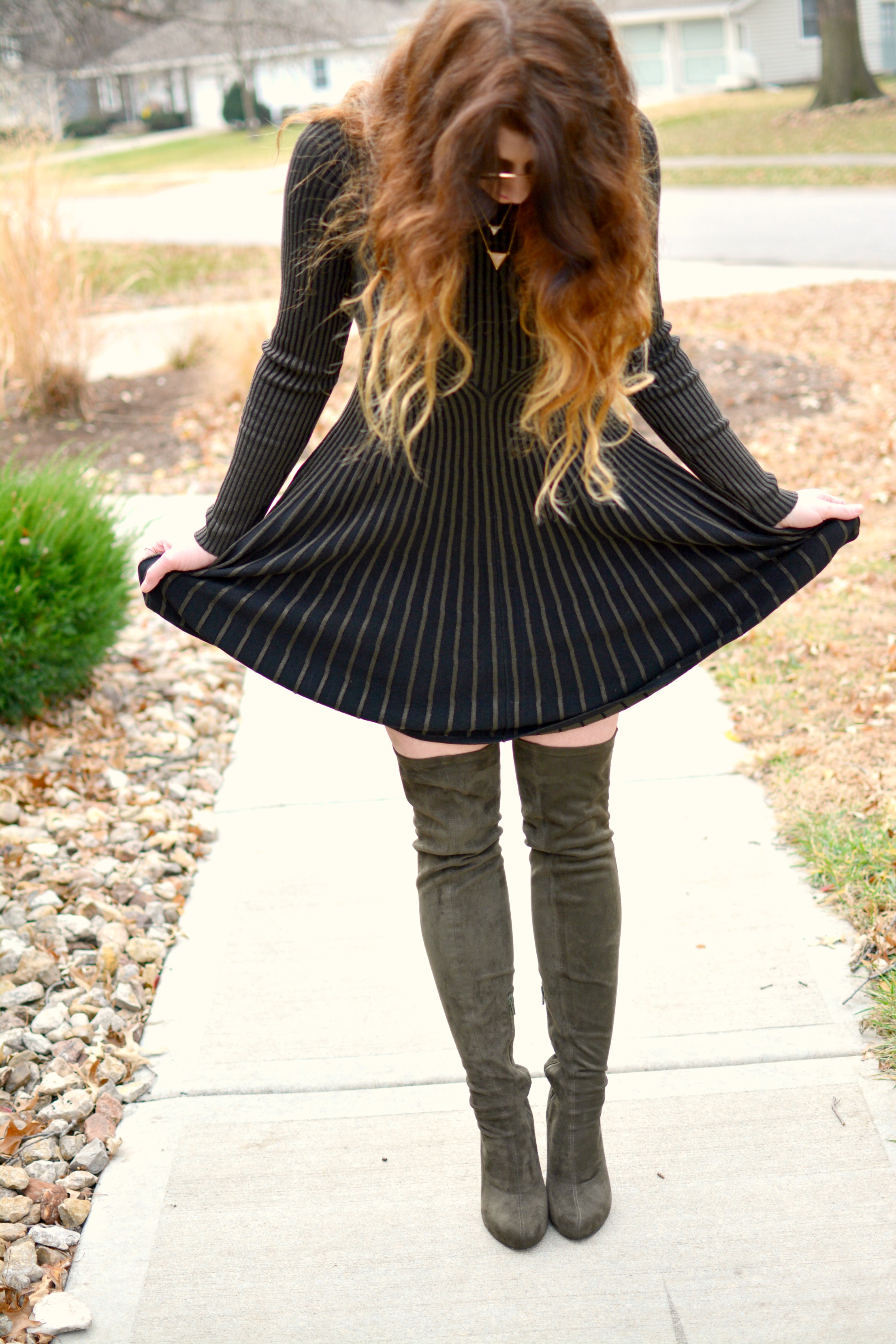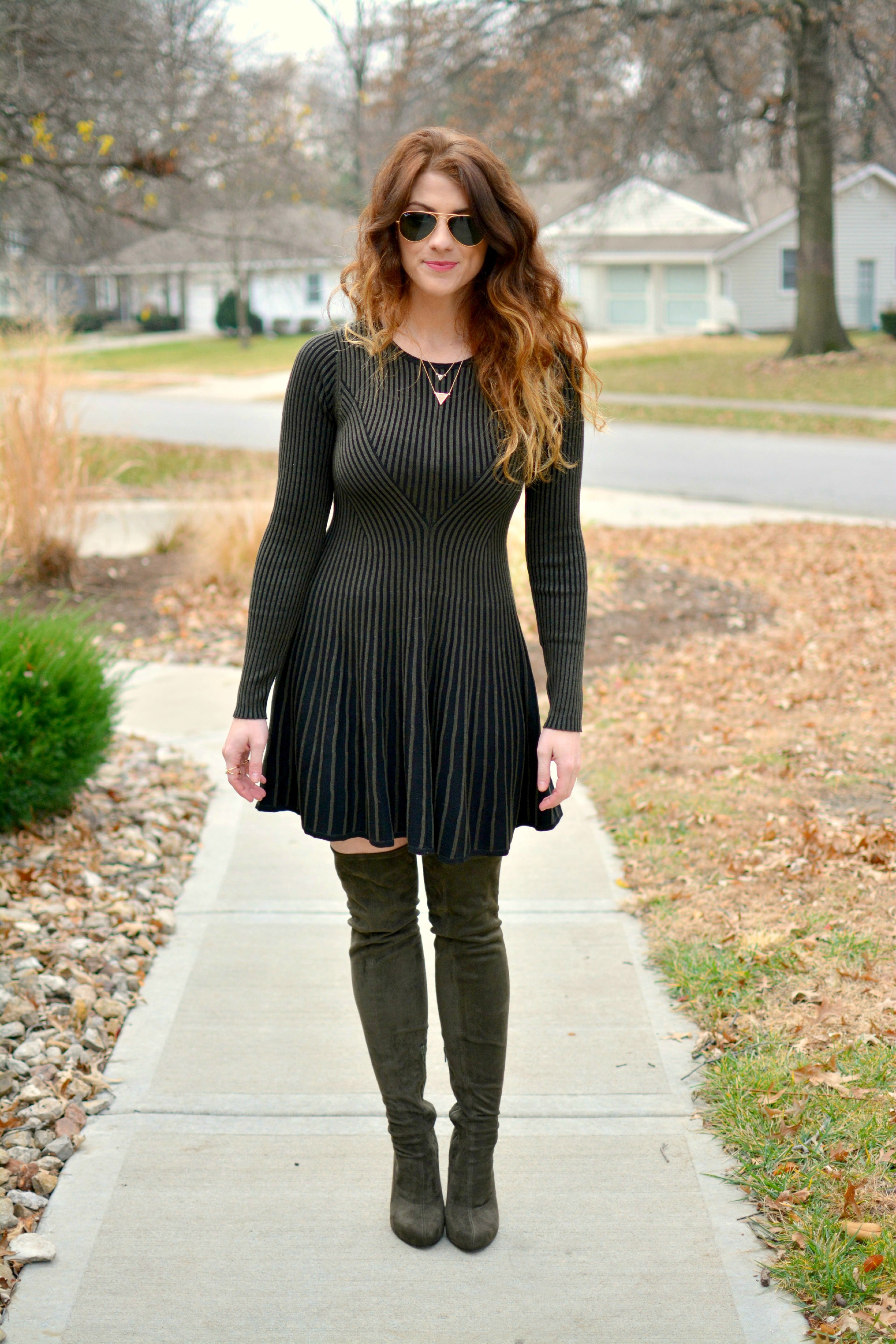 This olive green sweater dress is the right length for just about any occasion: the office (with tights), a night out (with these boots), and even come spring with a strappy sandal. Love pieces that stand the test of these crazy midwest seasons.
My birthday is this week (New Year's Eve!), and the gang and I are gearing up for a major masquerade party to ring in 2016. What are you up to? Wishing you all a healthy and happy new year!
Linking up with Beauty By Miss L, Style Elixir, Elegantly Dressed and Stylish, Her Heartland Soul, Walking in Memphis in High Heels + The Fashion Canvas, I Do DeClaire, Mama and More, Pumps and Push Ups, The Pleated Poppy, Stylin in St. Louis, The Red Closet Diary, Birdie Shoots, A Pocketful of Polka Dots, More Pieces of Me + Sincerely Jenna Marie, Michelle's Pa(i)ge + Northwest Blonde, and Pink Sole.