The weather is KC is holding steady; while we're feeling more like fall, things haven't gotten frosty yet. (In fact, we're still hitting the mid-70s on the regular.) While I've been pulling out sweaters and boots on occasion, I'm still working in the summery bits where I can. Perfect opportunity for a transitional outfit: taking this gorgeous Old Navy poncho in a fall-appropriate color palette + print and wearing it over a suede mini. I chose a pair of flat + tough ankle boots, but a sandal with a chunky heel (and maybe a platform) would also work really well with this. (And if it's cold where you live: layer on a pair of thick tights.) Voilá!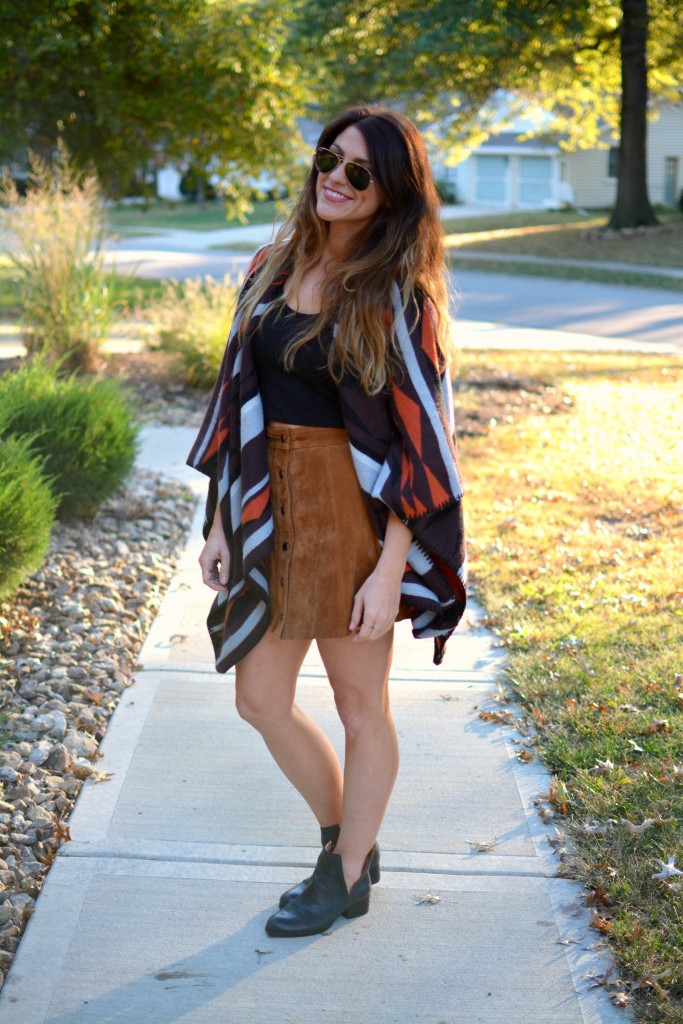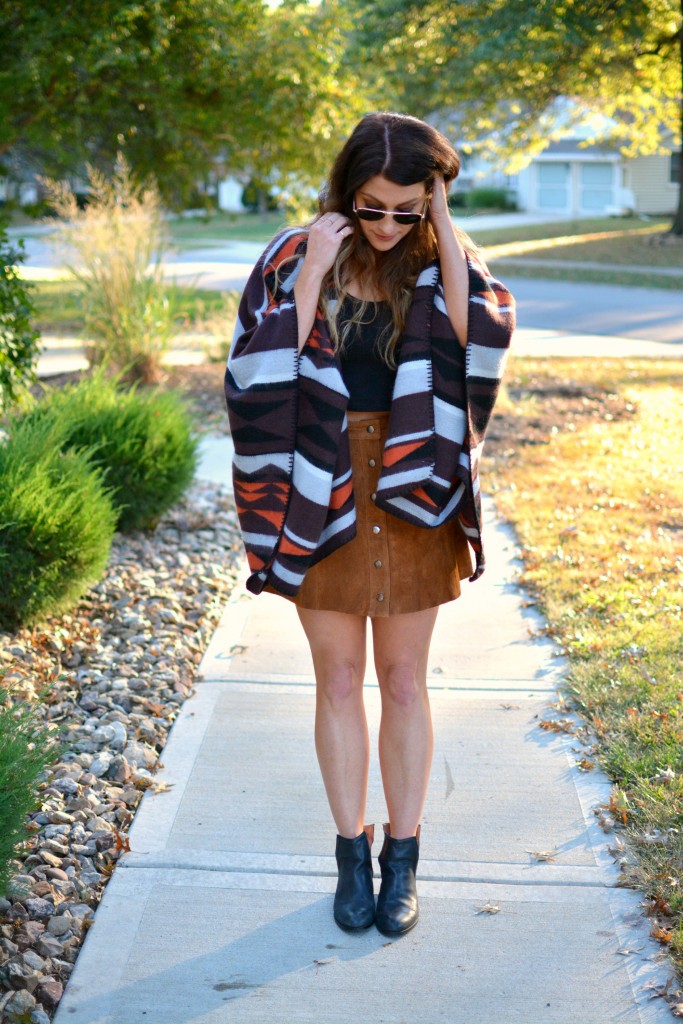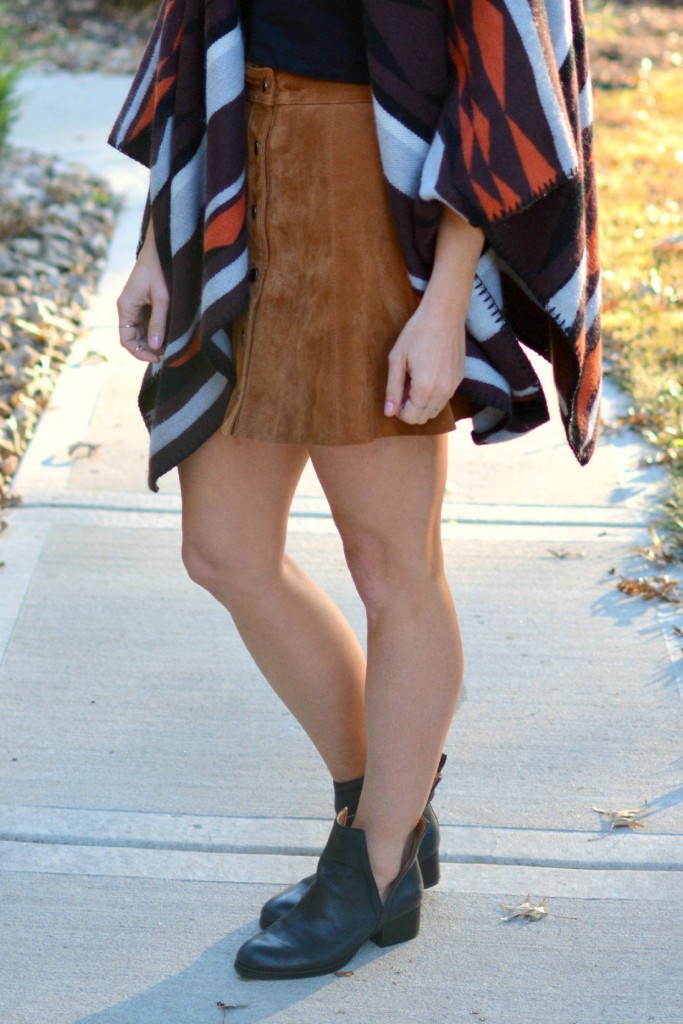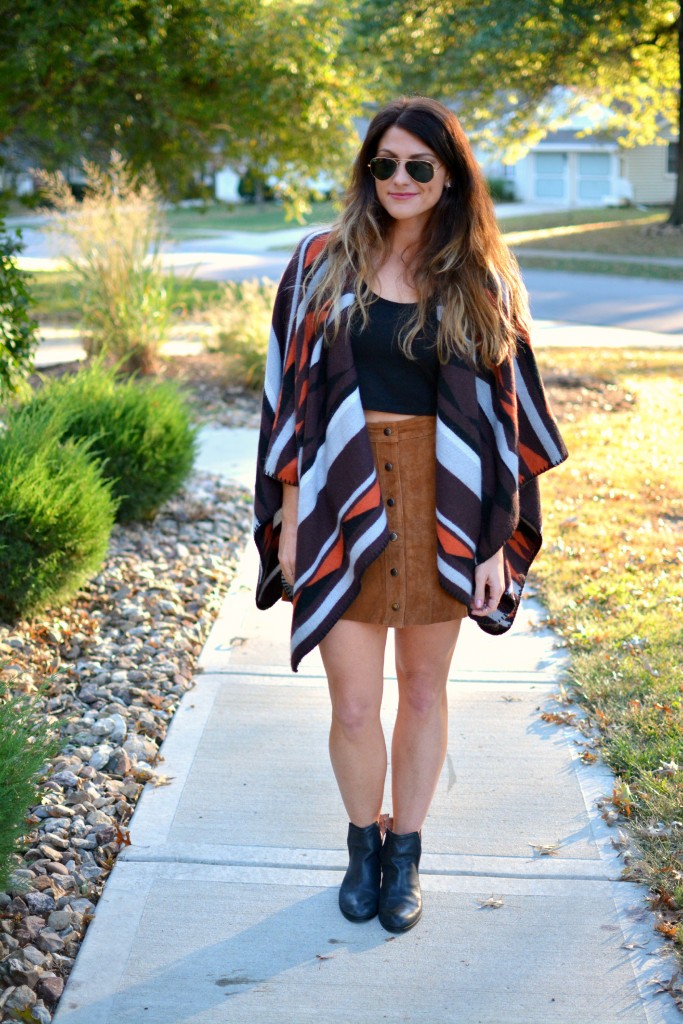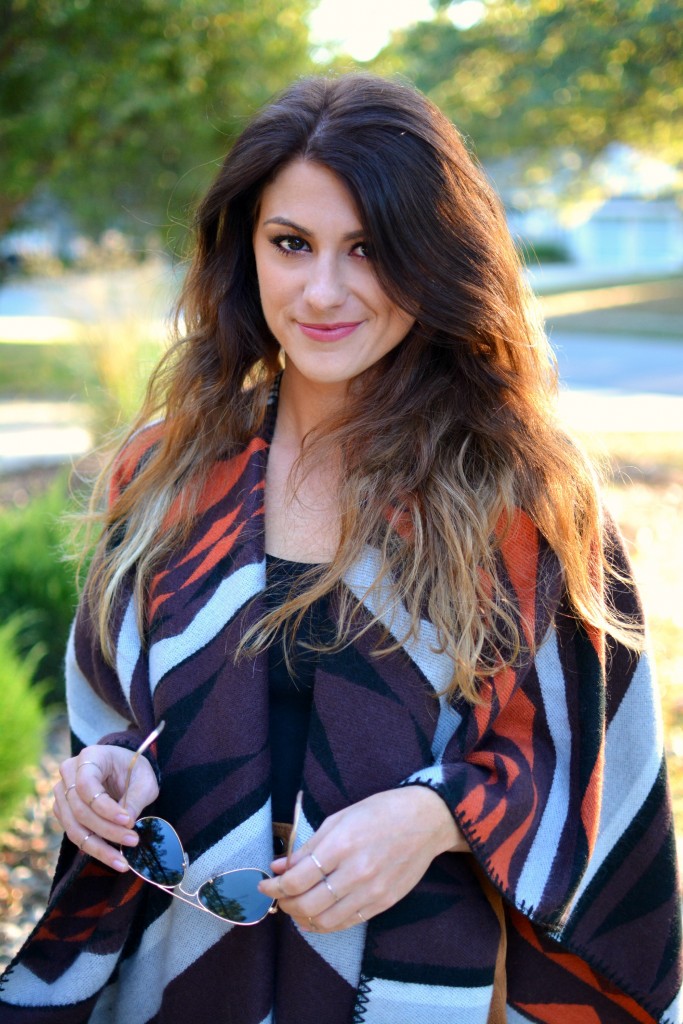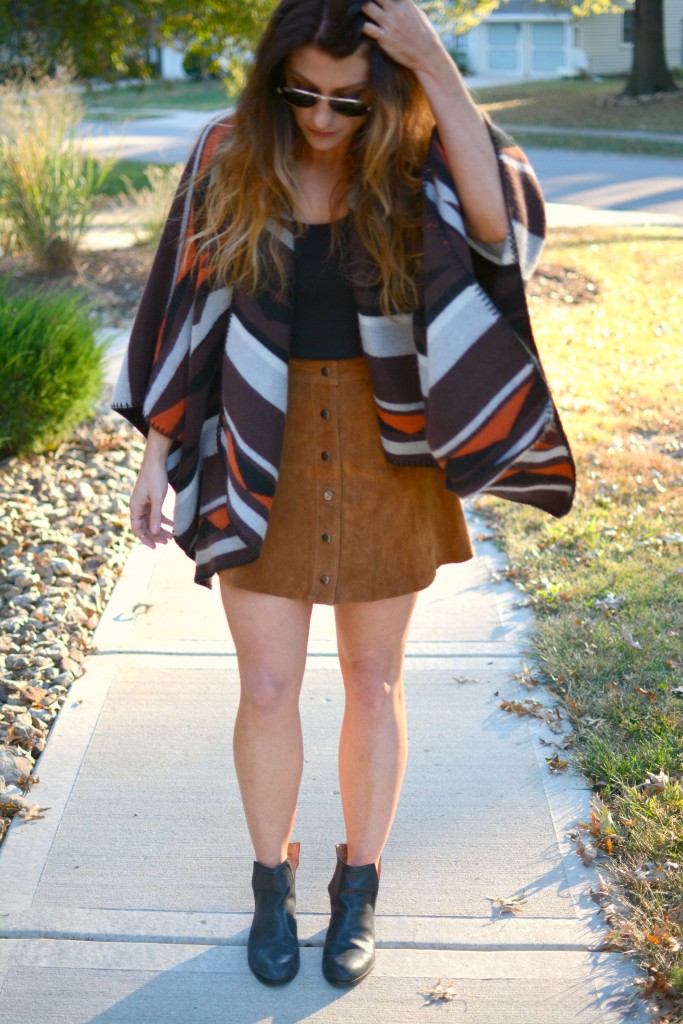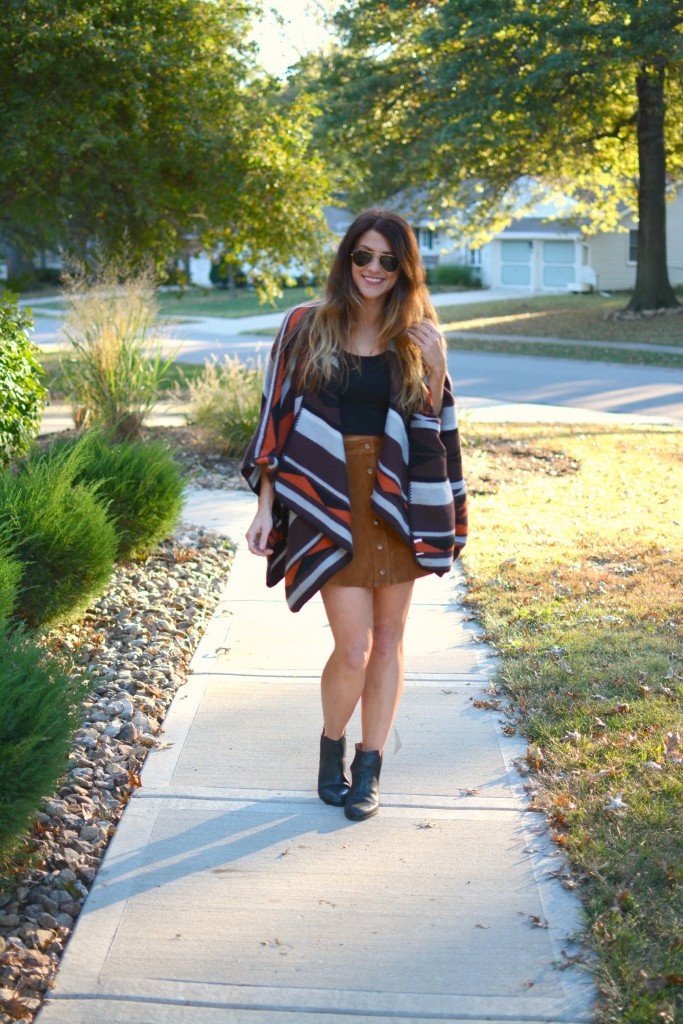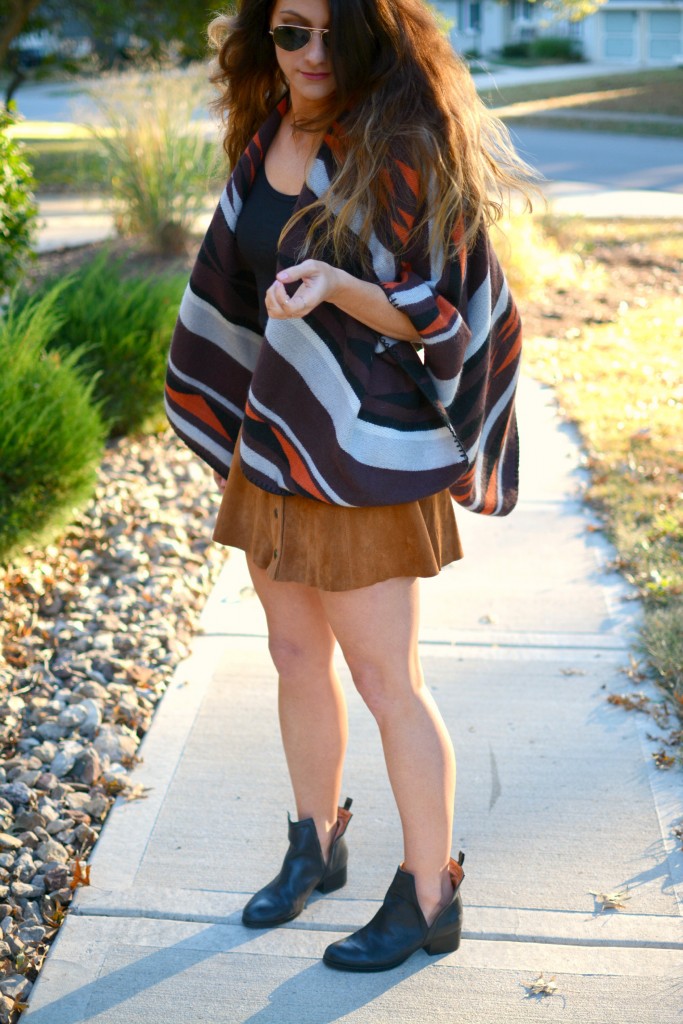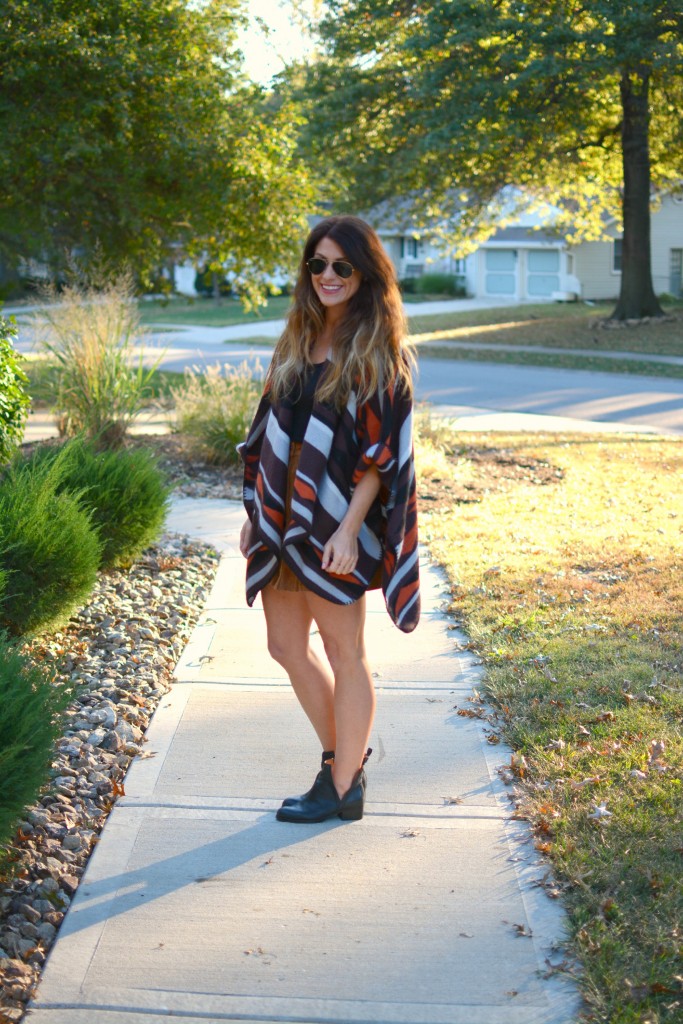 Shop the look:

This poncho is going to really come in handy with jeans + lightweight sweaters until everything thaws out come March, and will also be a bright + cheery wrap to snuggle into at the office (which is perpetually freezing, no matter the time of year). A cool and super affordable piece to add to the fall and winter wardrobe!
Linking up with Stylin in St. Louis, Doused in Pink + Curly Crafty Mom, Mix & Match Fashion, Chic Street Style, The Red Closet Diary, Happiness at Mid Life, Life of Malones + East Coast Chic, Birdie Shoots, Adri Lately + Jeans and a Teacup,  A Pocketful of Polka Dots, Style Elixir, The Fashionista Momma, More Pieces of Me + Sincerely Jenna Marie, Michelle's Pa(i)ge + Northwest Blonde, and Pink Sole.