To-die-for suede boots (read: wear with everything).
It doesn't matter how much extra weight you're carrying (hello, holidays– y'all know this is about to become a thing with all the pumpkin desserts and gravy-covered everything), you can always shop for shoes. Bless! I'll never begrudge someone for doing a little shoe shopping, especially at the beginning of the fall + winter season when your boot game needs to be tight before the cold settles in. I grabbed these Steve Madden over-the-knee suede boots from Zappos a few weeks ago and immediately took the opportunity to break 'em in during a girl's afternoon winery date to celebrate my best friend's birthday. We were going to be traipsing all over the city, hitting several local wine spots before meeting up with our boyfriends + husbands for dinner, so I needed to be able to walk (without pain!) in my shoe of choice. These boots were super solid. Easy to navigate, comfy after hours of wear, and they scored major style points. Triple threat!
I wore these over-the-knee suede boots with shredded denim (recognize 'em?), a simple white t-shirt, and a camo jacket (also familiar). A super boho bag, layered gold necklaces, and a classic pair of sunglasses rounded out the look. Boom! I was ready to hit the town with my girls.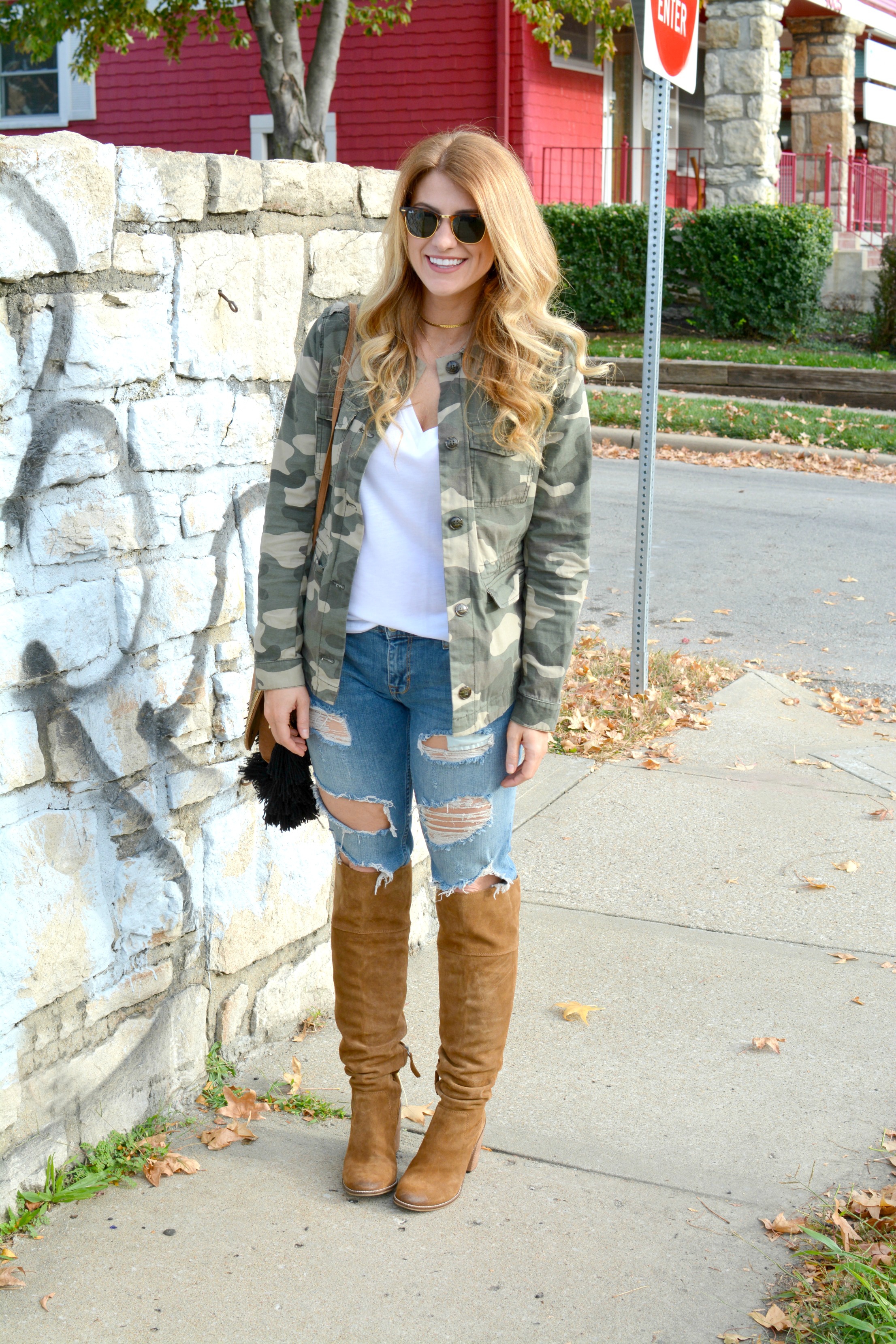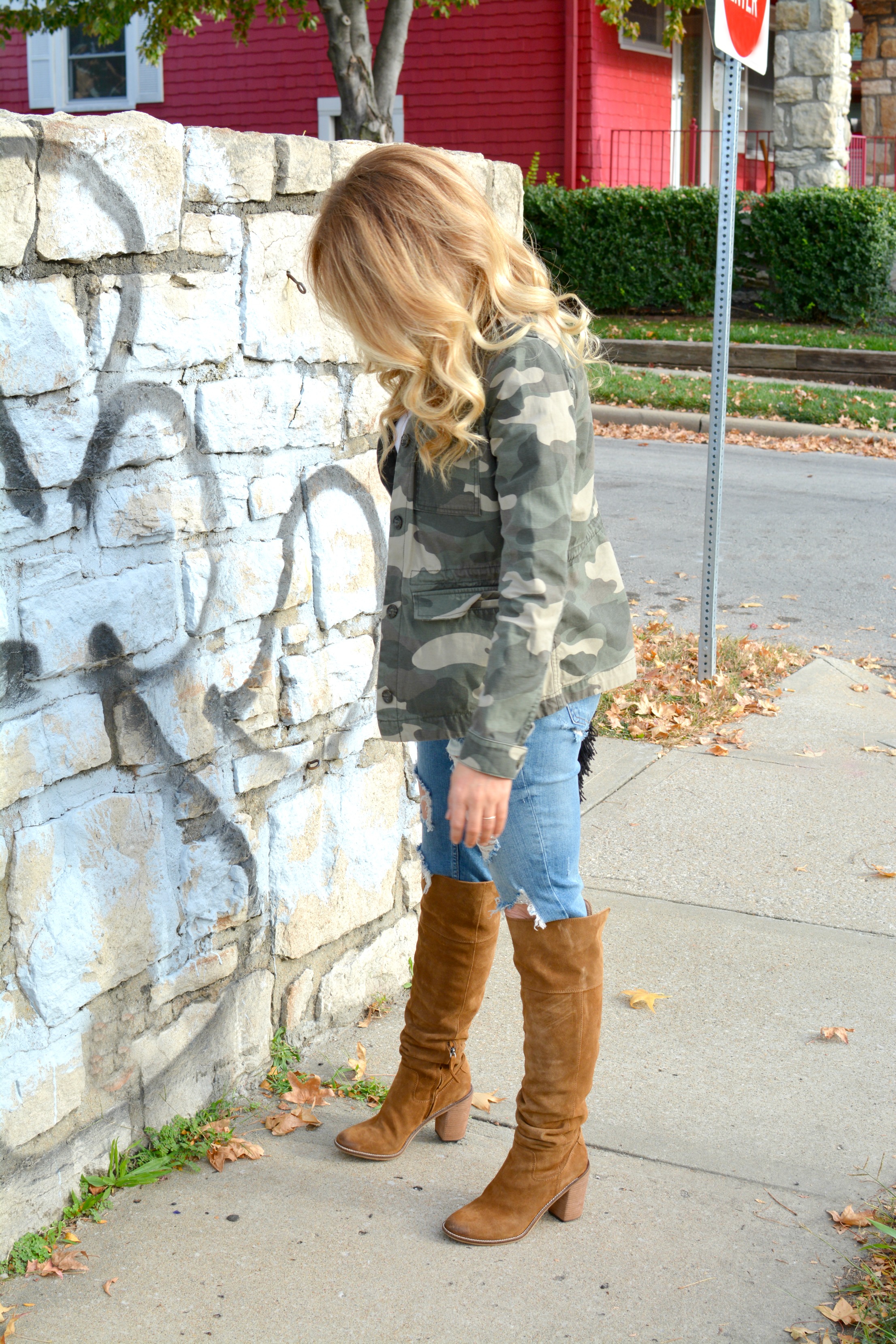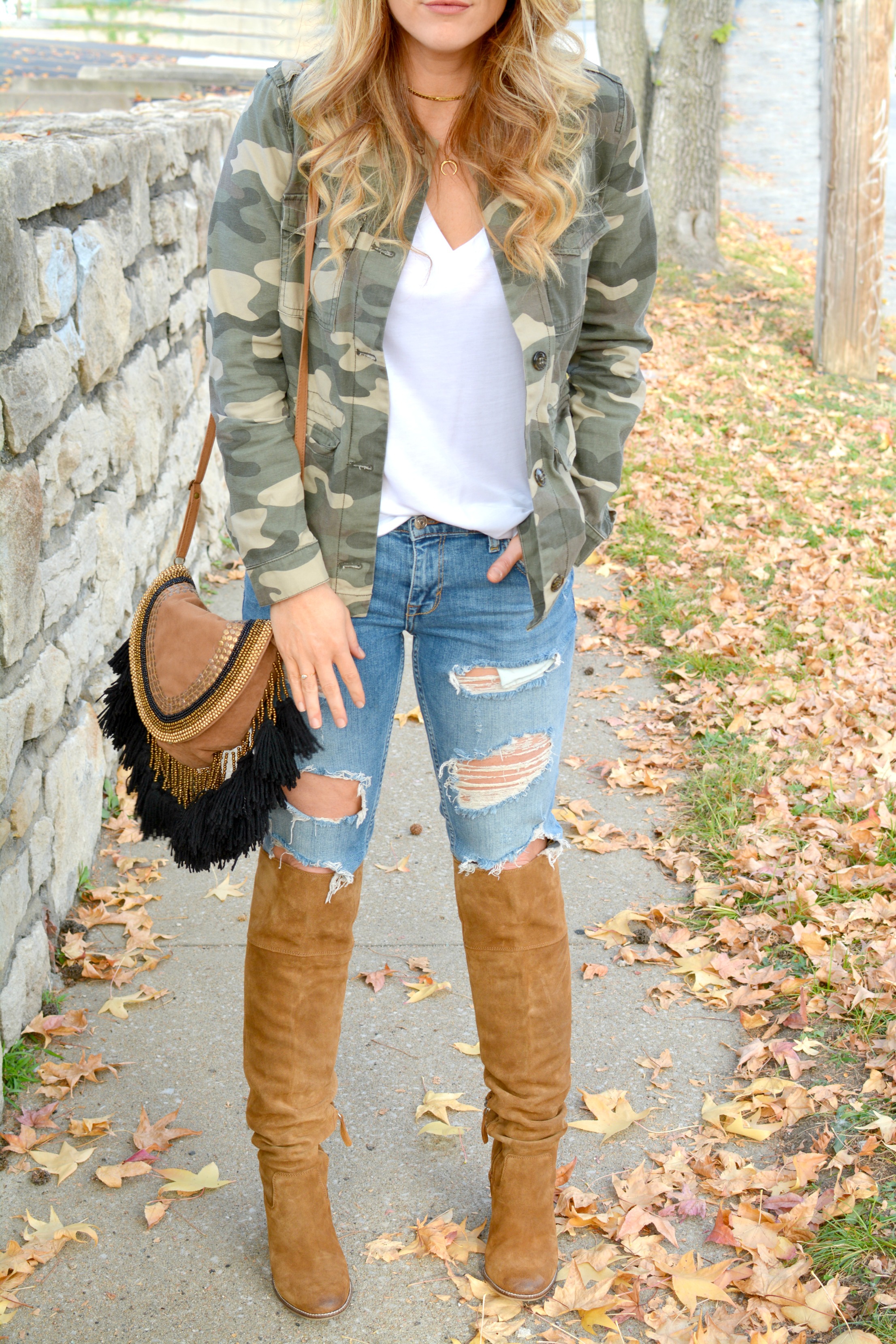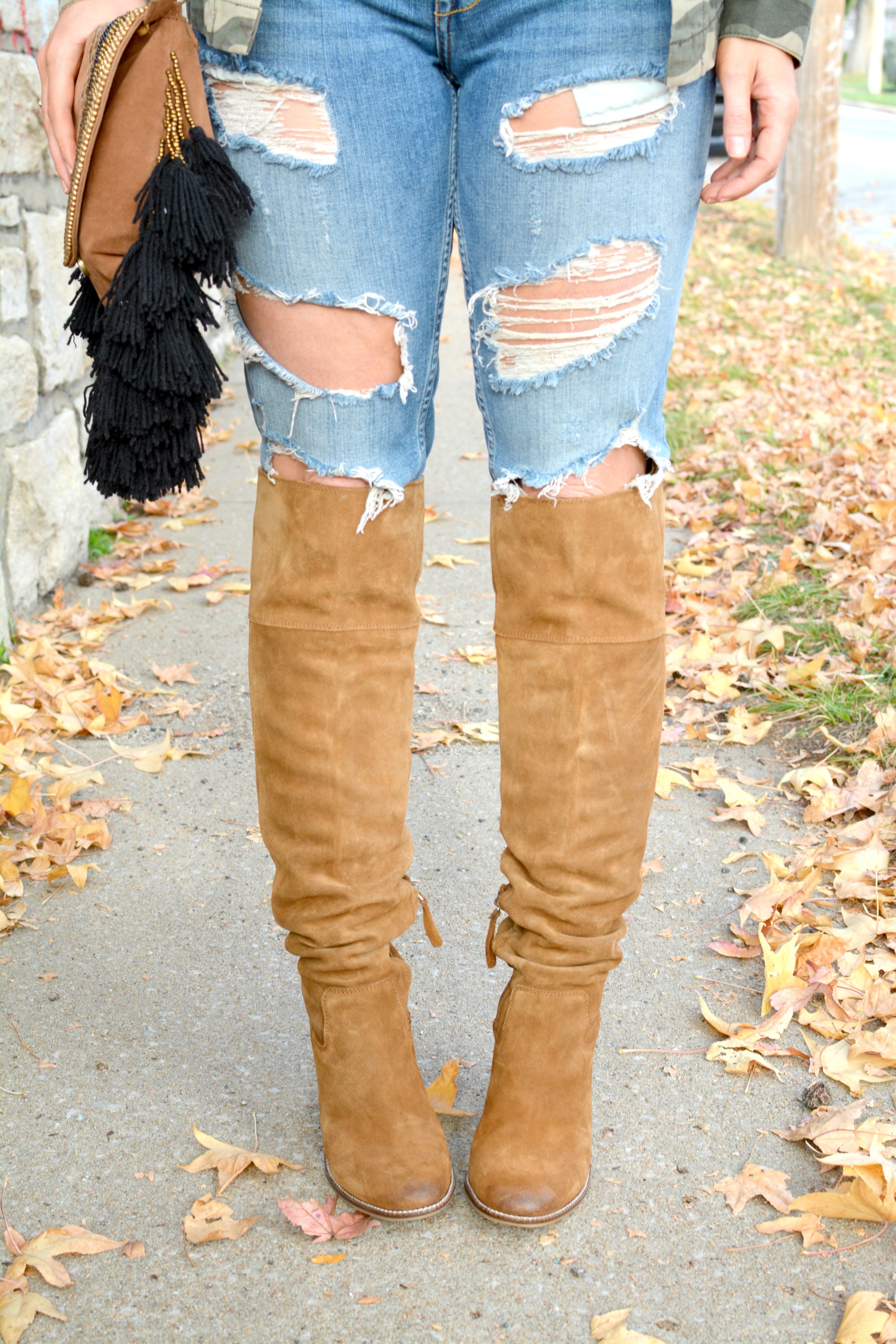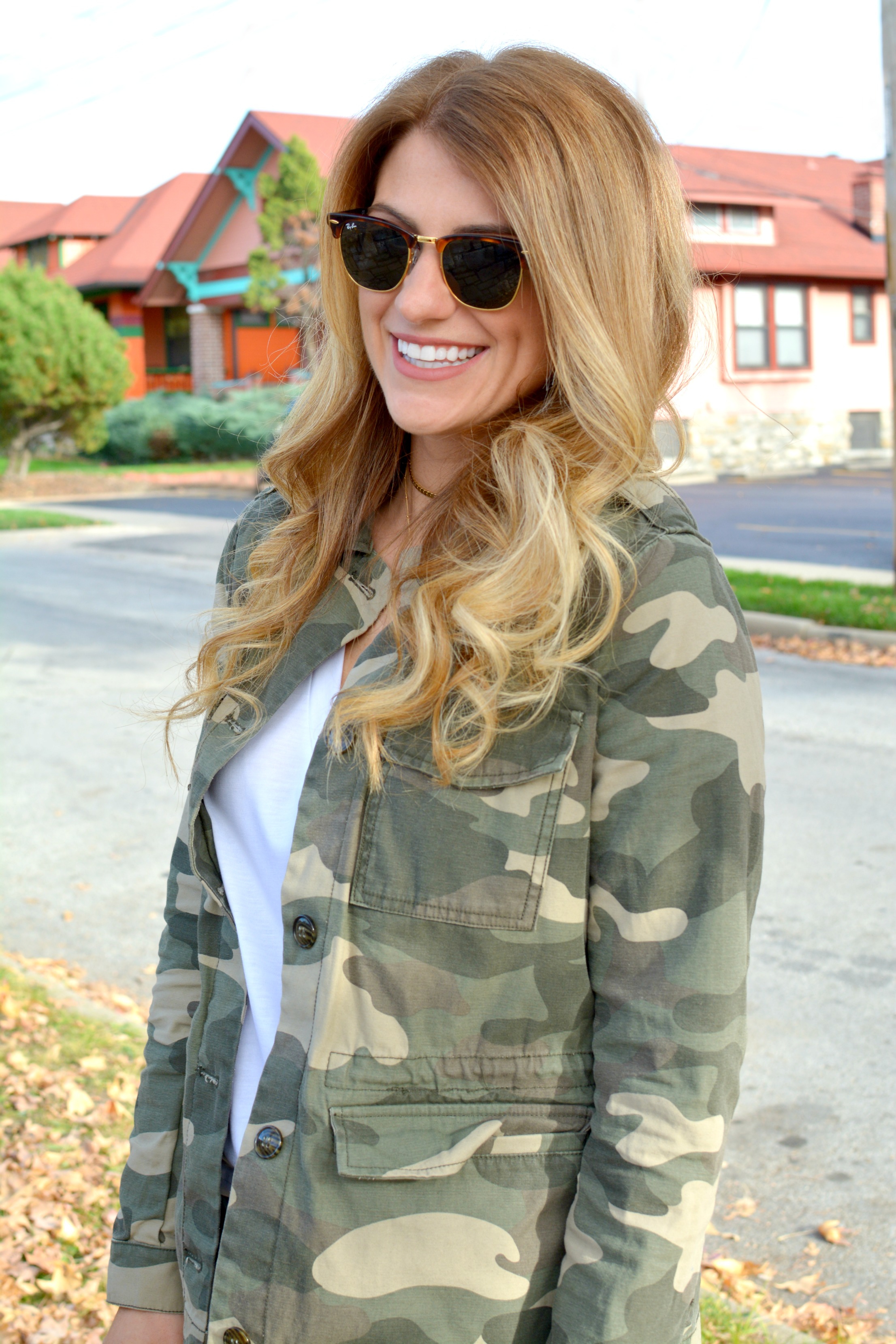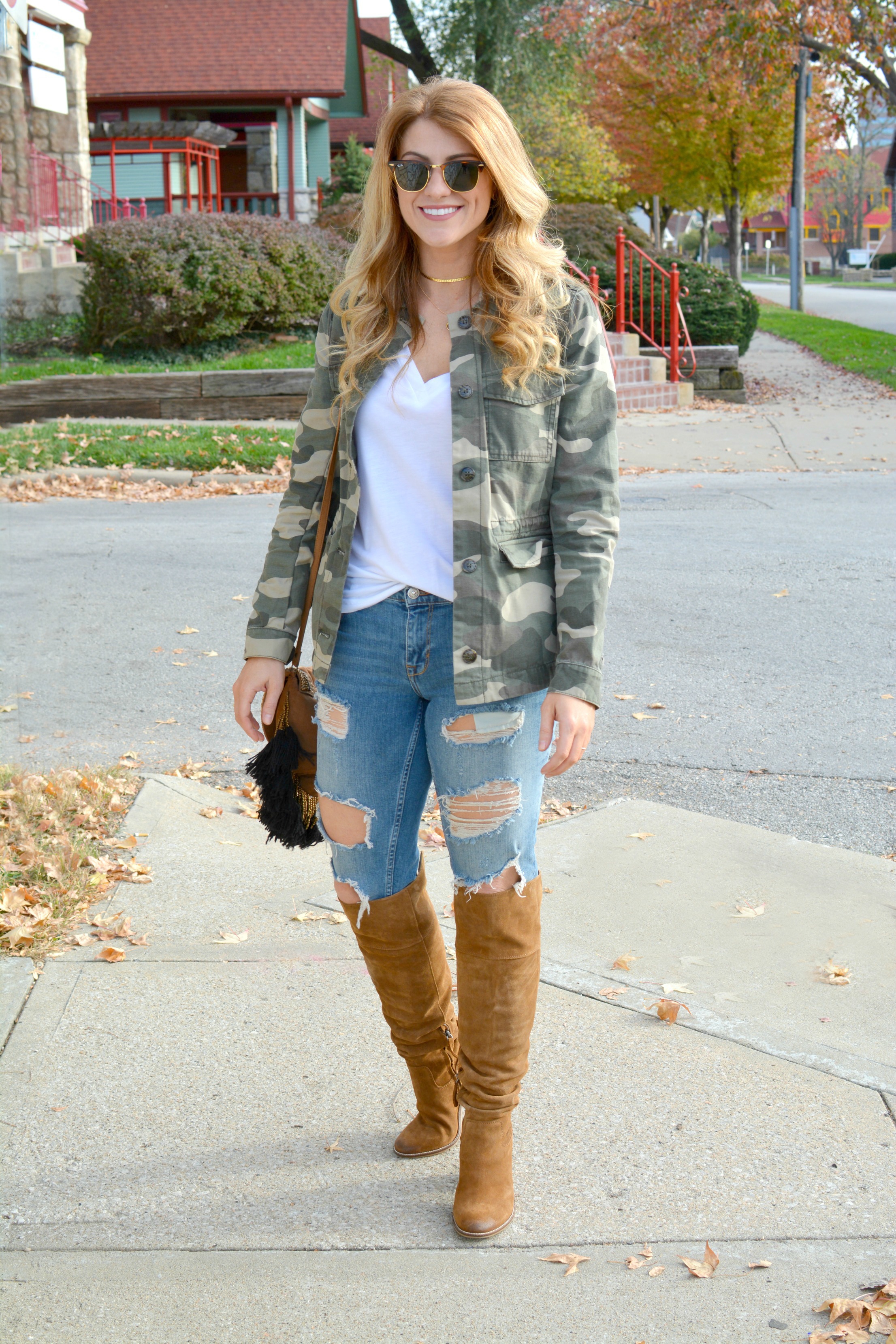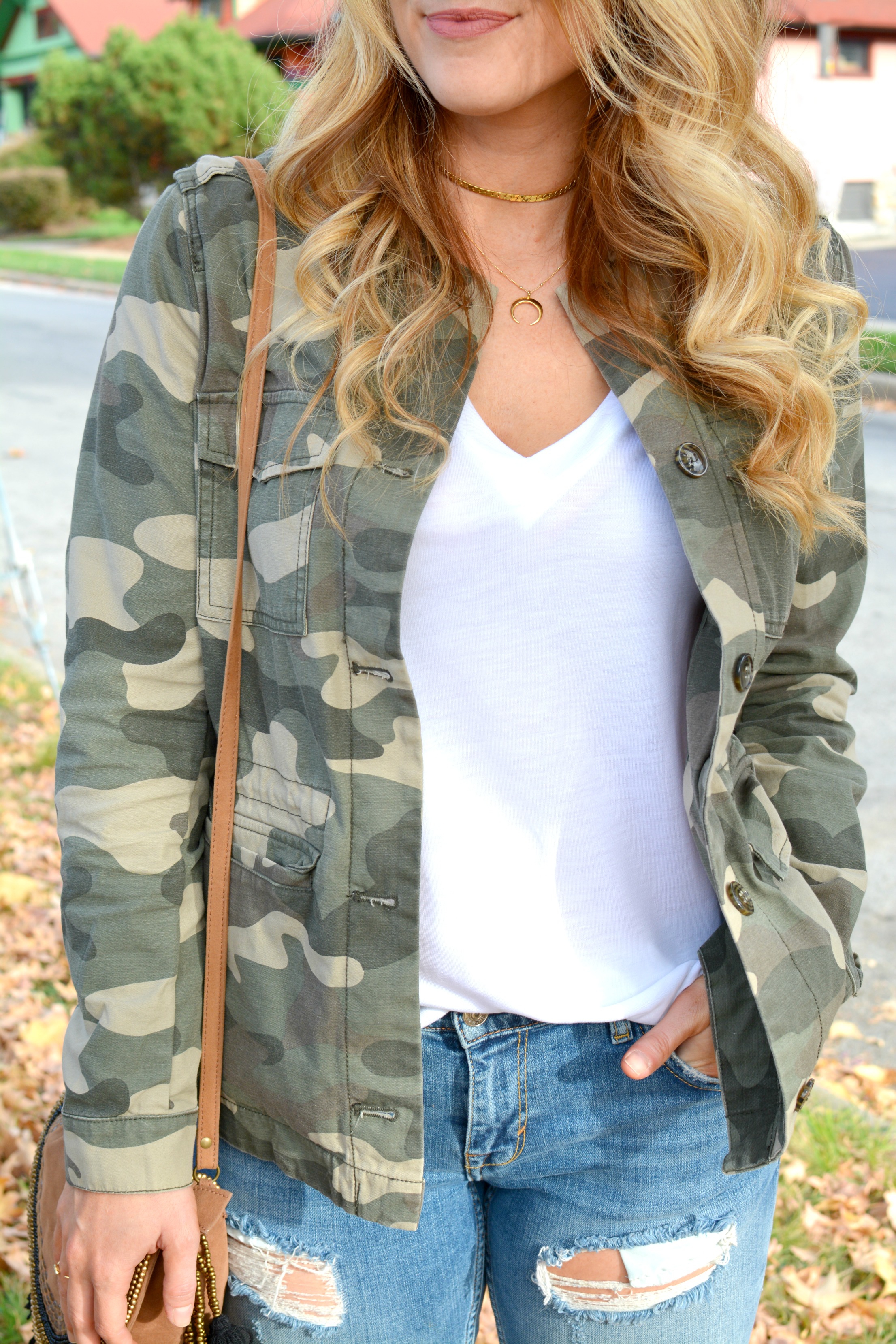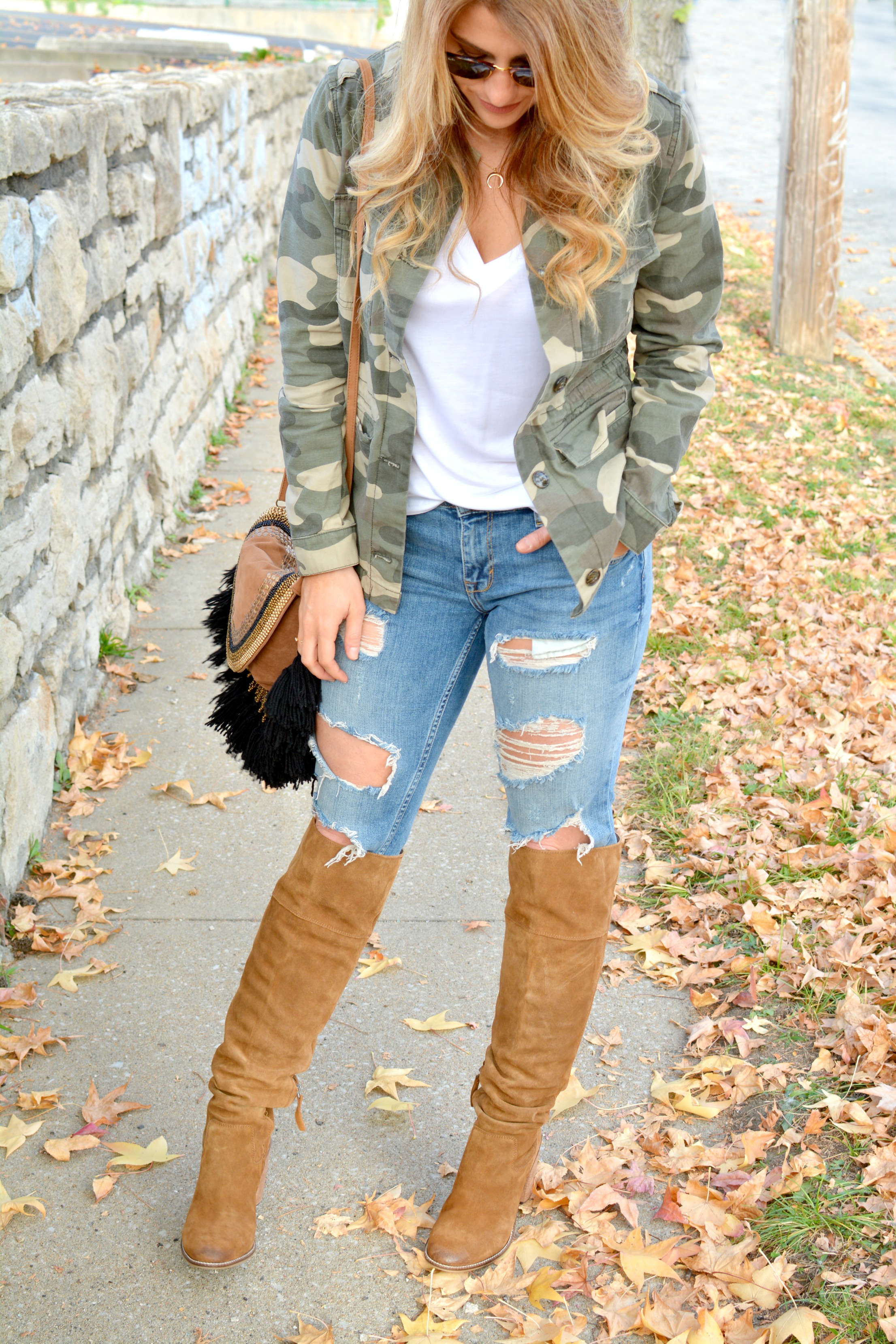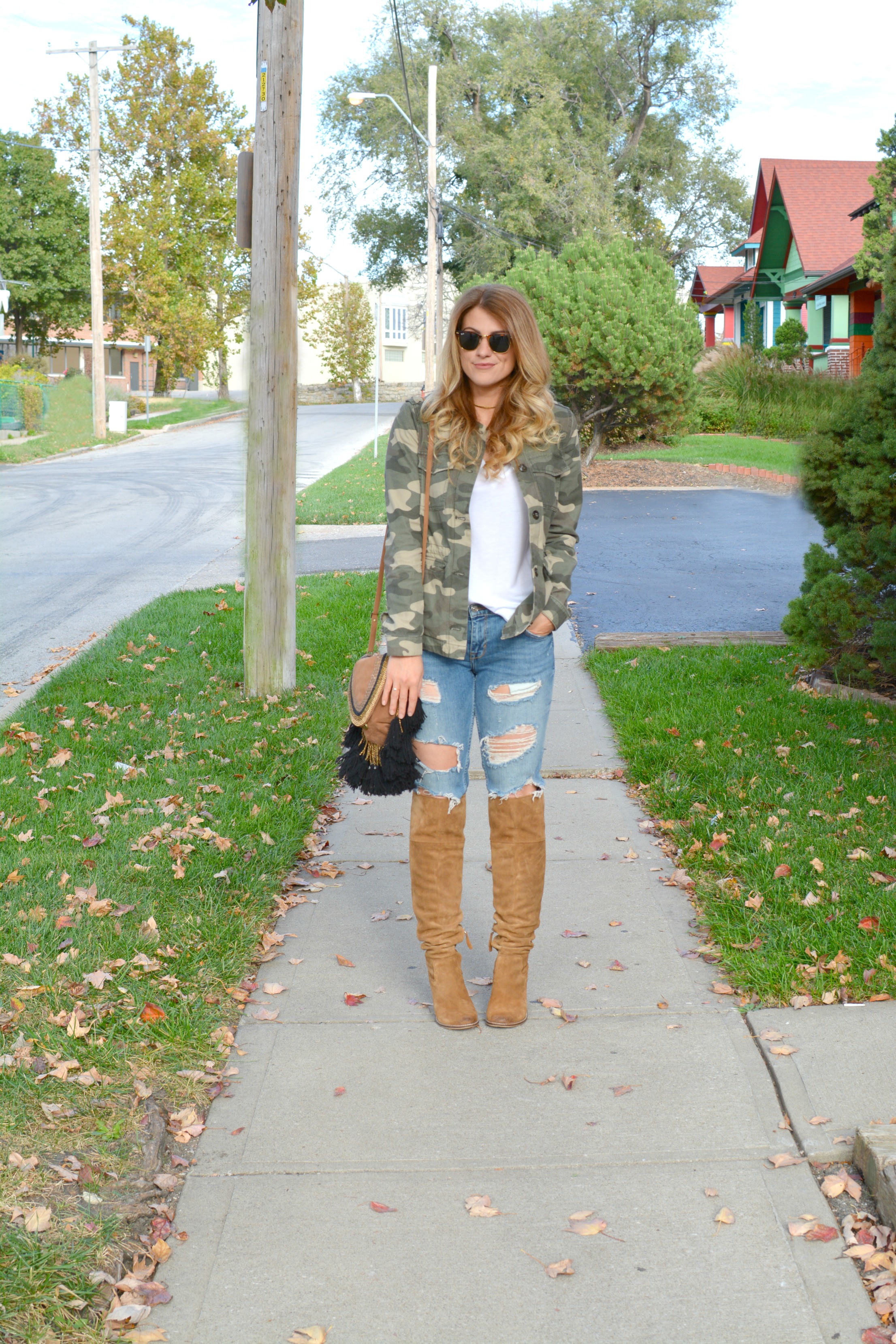 Shop the look:

My photographer and I squeezed this shoot in just before meeting up with the rest of the group. We parked, found a few spots with suitable lighting in the neighborhood near the first restaurant, and snapped away. Fellow bloggers, you know this game all too well! The ol' shoot and run.
Linking up with Beauty By Miss L, Style Elixir, Elegantly Dressed and Stylish, Her Heartland Soul, Walking in Memphis in High Heels + The Fashion Canvas, I Do DeClaire, Garay Treasures, Style Nudge, Myriad Musings, Shopping My Closet, Posh Classy Mom, Sydney Fashion Hunter, Get Your Pretty On, Rosy Outlook + Seeking Sunshine, Pumps and Push Ups, and The Pleated Poppy.