This maxi dress flirts with that summer-to-fall line.
September may mark the coming of fall, but it's still going to feel like summer through the end of September (at least here in KC). Enter this navy polka dot maxi dress– it achieves the outfitting goal of staying cool and gently leaning into the idea that fall is around the corner. (Get it here before it sells out!) I love the Bardot shoulder and the thigh slit; those elements really add some sex appeal to a normally very cutesy print.
I also worked in some leather goods to toughen up the maxi dress: a much-loved belt and a new pair of leather sandals I scored on sale a few weeks back (still in stock here and here). The final look comes together as a great end-of-summer outfit with enough edge to keep me interested.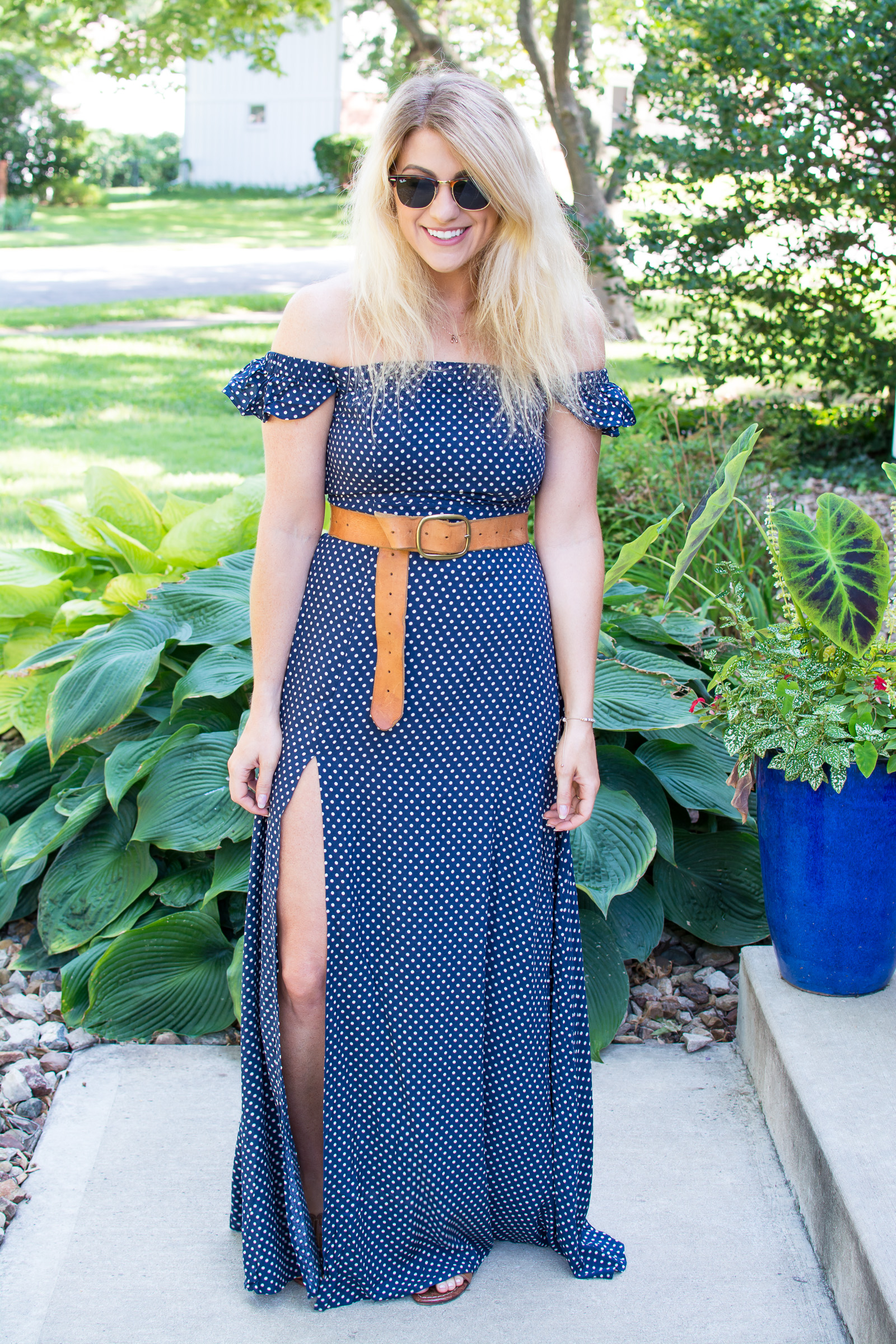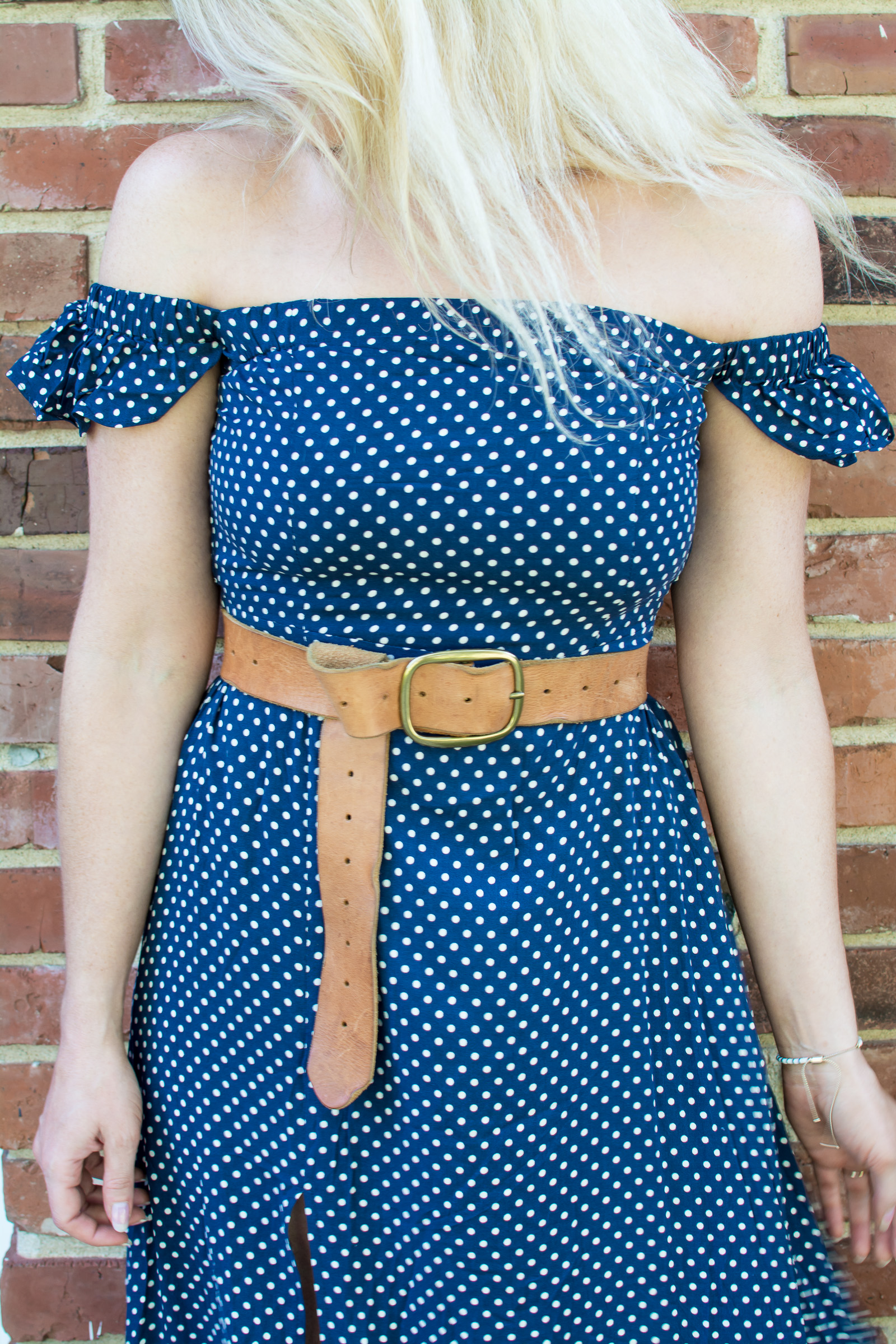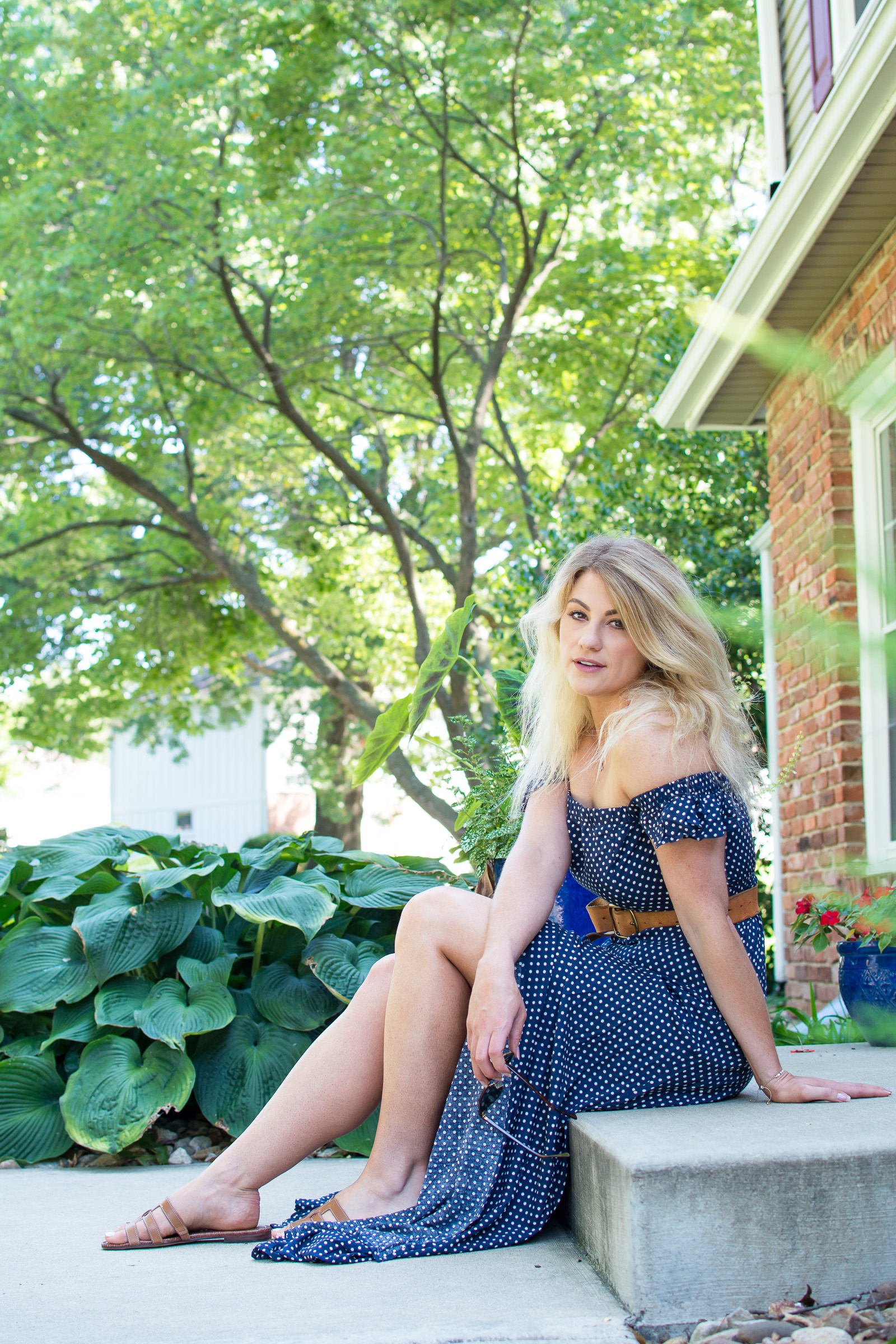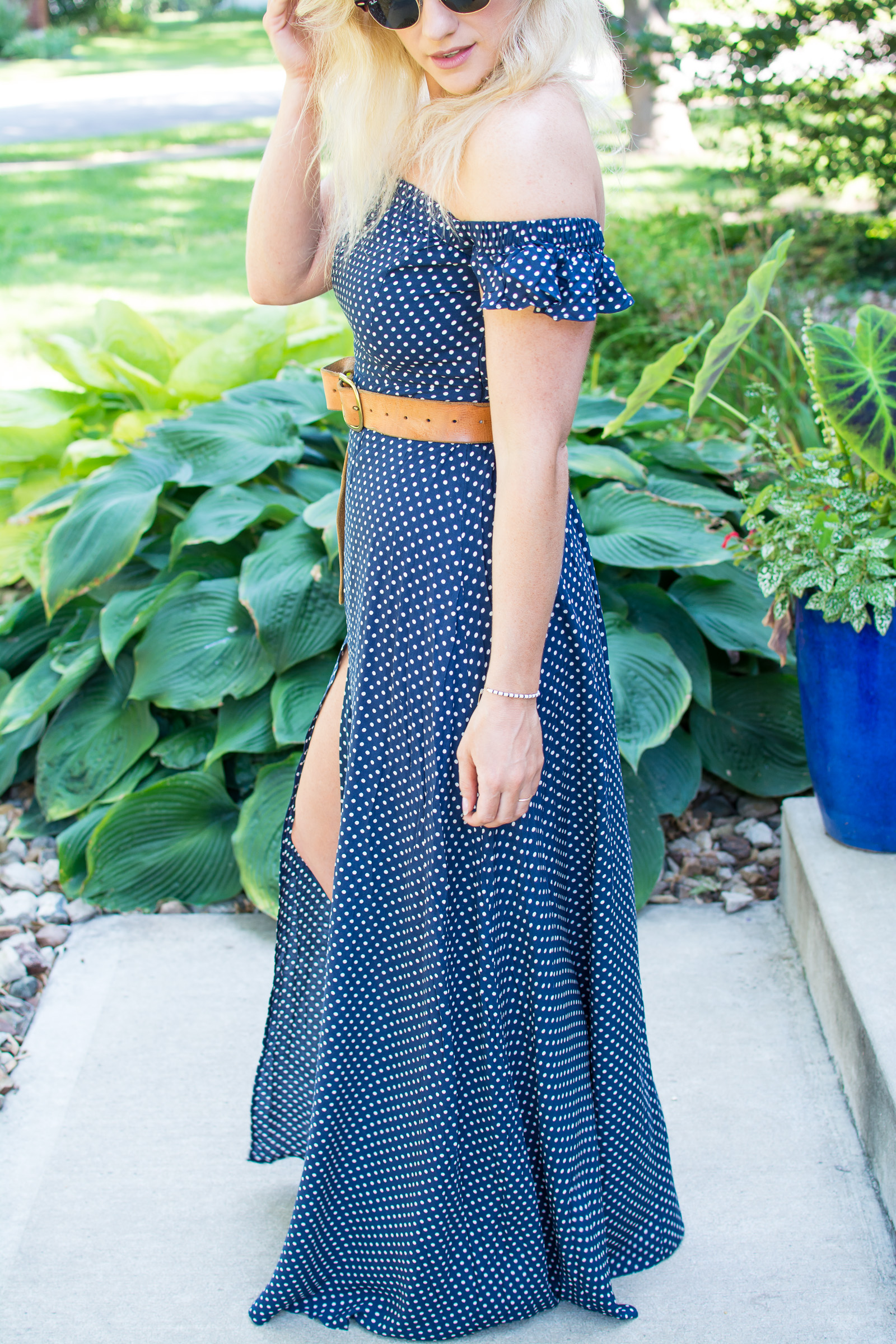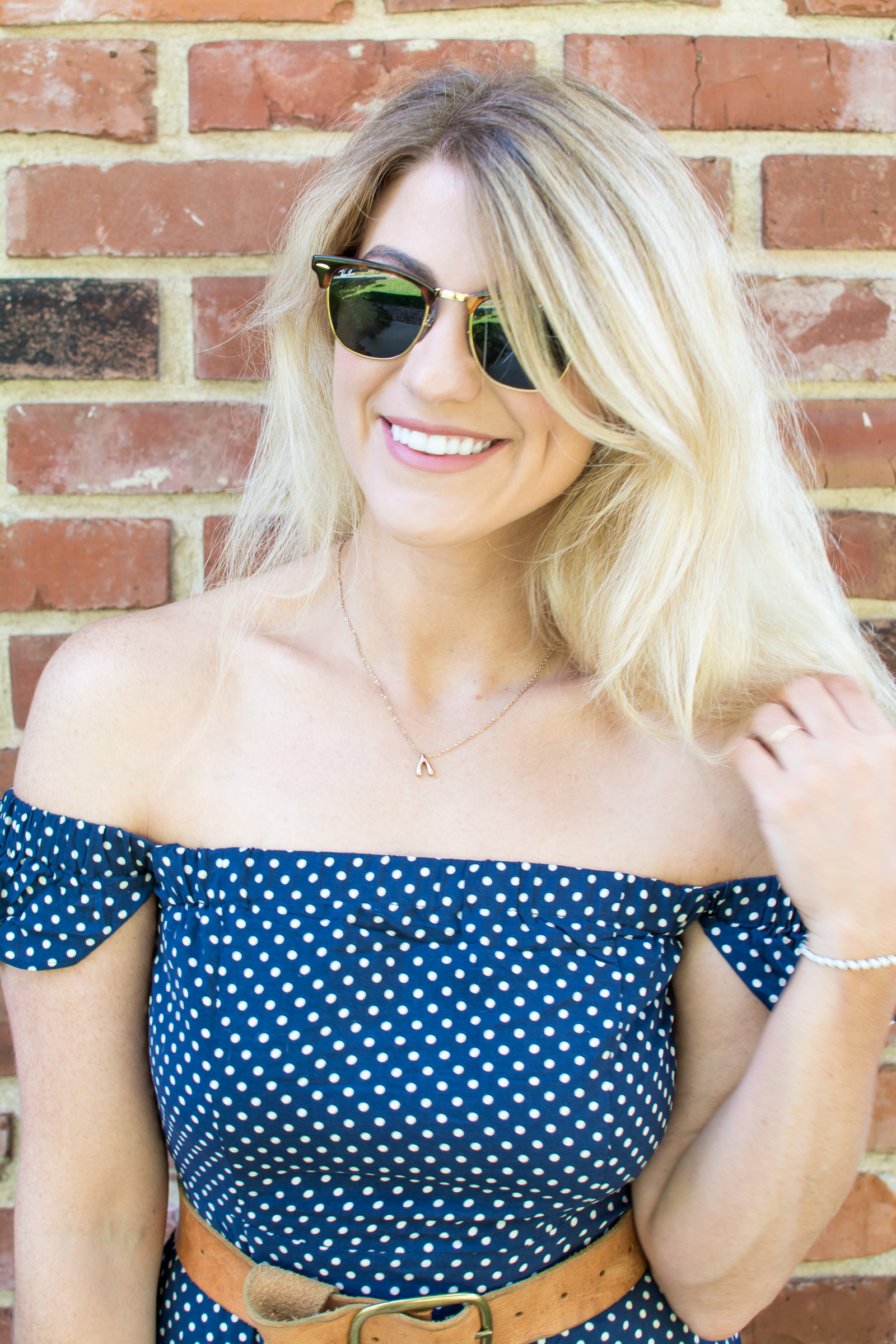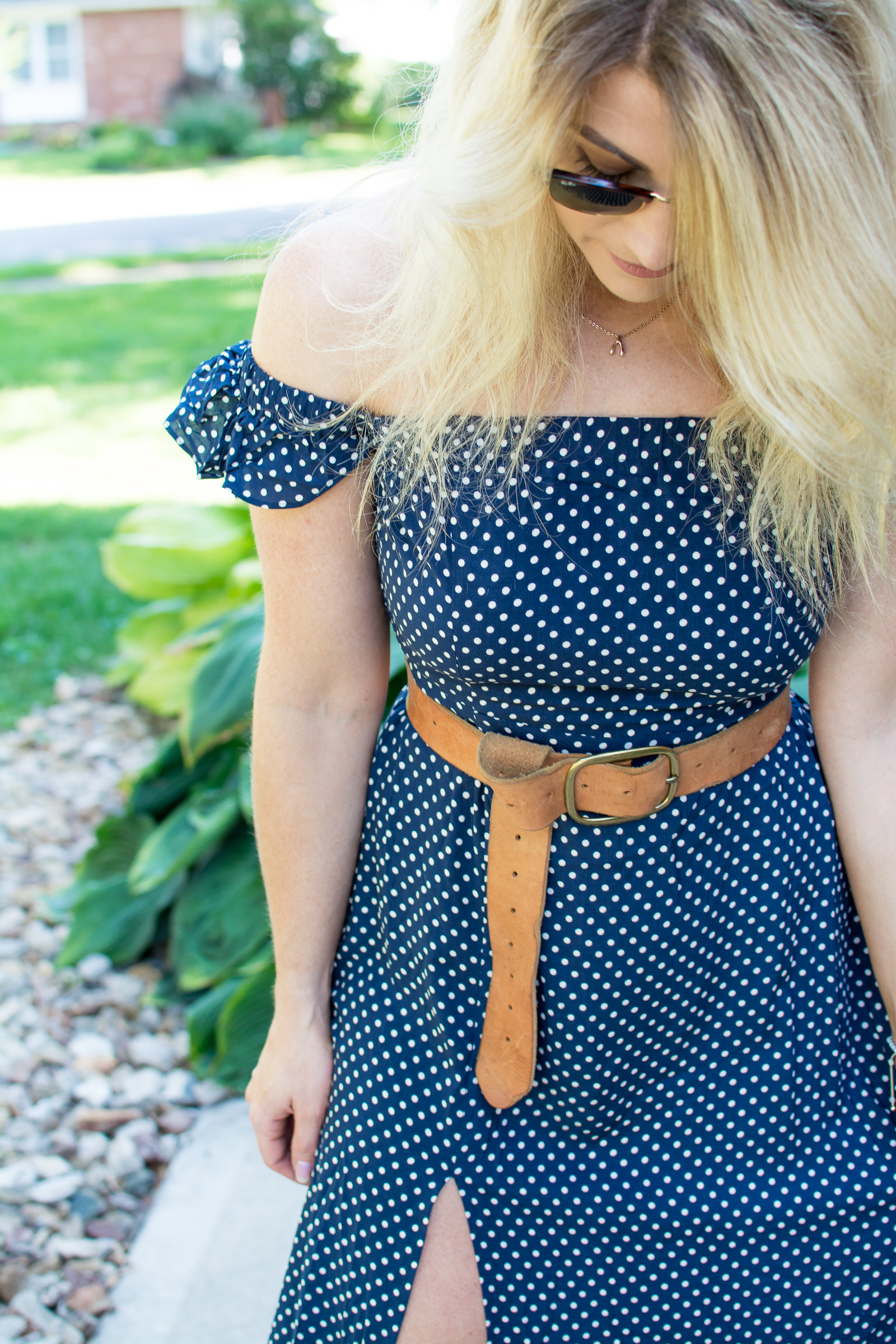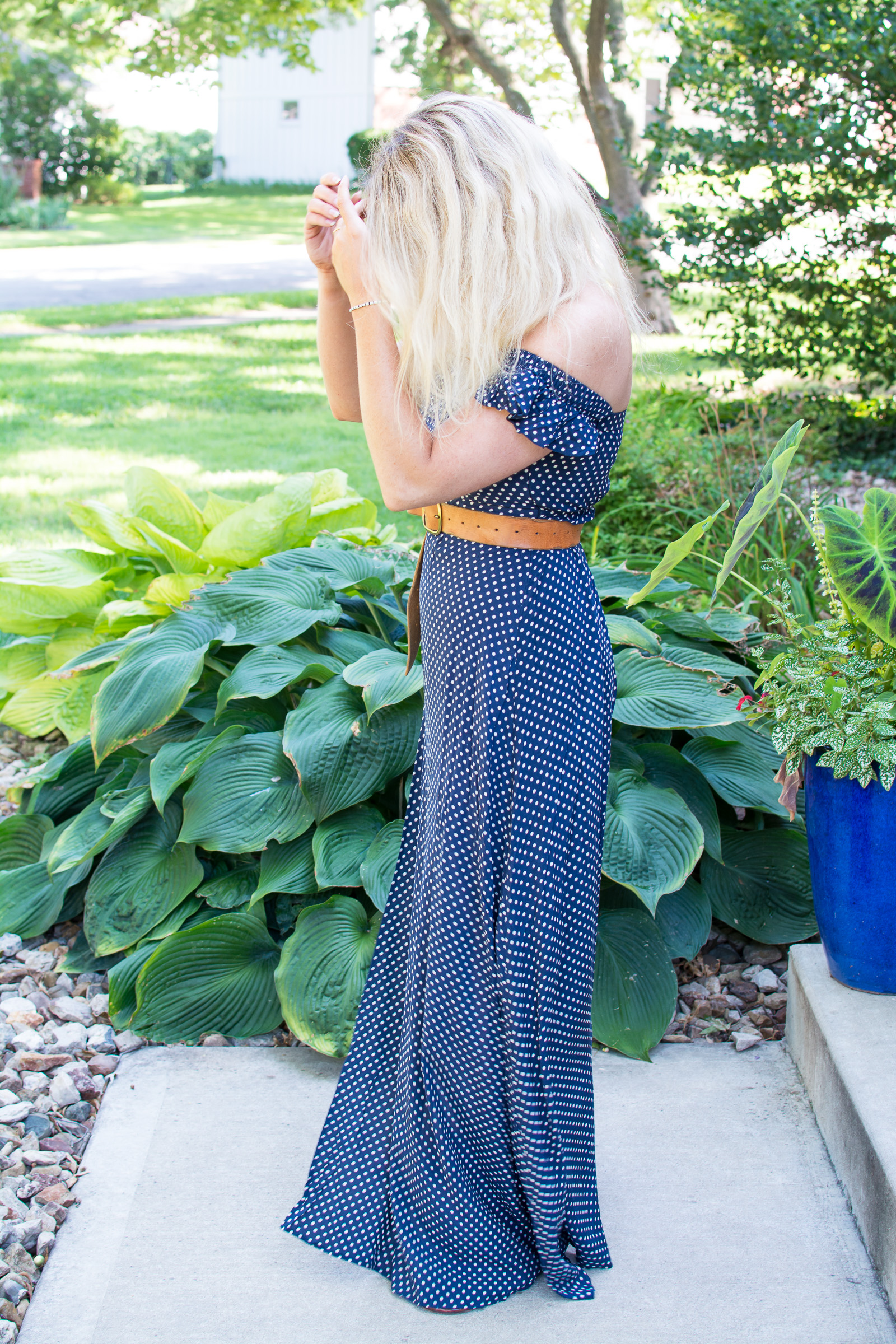 Shop the look:

I love that the navy here really scoots this dress into fall territory– just think about how different a seasonal vibe it would give off it it were, let's say, pink? Or lavender? Definite spring vibes with that color choice; the navy stretches its wearability into the early fall.
And while the bare shoulder and high slit factor rule this maxi dress out for the office, I think this dress is a killer choice for an early fall wedding (just throw a jacket over the top). Flats keep it from being too overtly sexy here, but if you wanted to play that factor up you could wear a strappy + heeled sandal (or something of the lace-up variety to really get 'er done). I also think a pair of white canvas sneakers and a jean jacket would inch this maxi dress more toward Girl Next Door territory if you wanted to play it down.
Linking up with Elegantly Dressed and Stylish, Walking in Memphis in High Heels + The Fashion Canvas, I Do DeClaire, Straight A Style + On the Daily Express, Get Your Pretty On, Rosy Outlook + Seeking Sunshine, and Pumps and Push Ups.