I love a loose-fitting shift dress in the spring + summer; so easy to throw on with a pair of pumps and go. No pinching, you're showing off some leg without worrying about the dress riding up, and the floaty fabric keeps you cool. All the awards! This moody floral number from Golden Tote was my other must-have pick when I was building my bag.
Spring calls for floral-printed everything, but I like a black-based floral (obviously) for the coolness it adds to a normally chipper flower print. Bright pumps in an accent color found in the dress was nice closet kismet and a loud red lip (NARS Dragon Girl, getcha some) were all I needed; the print does most of the work. Love!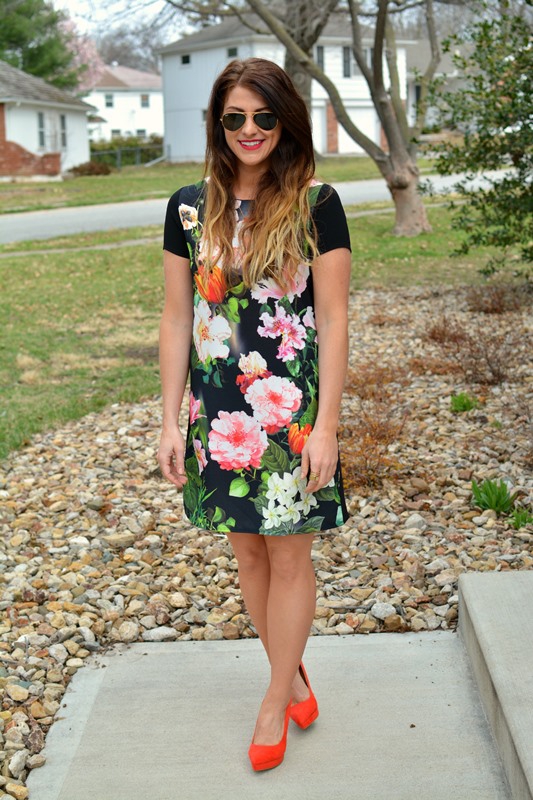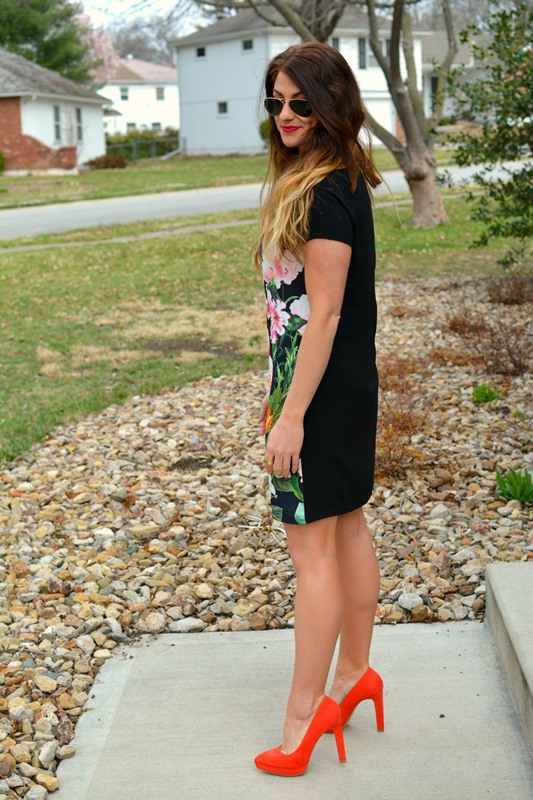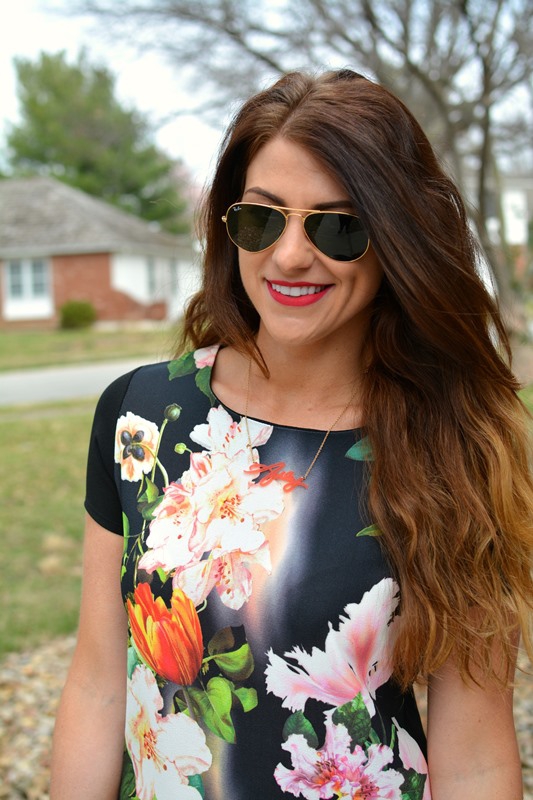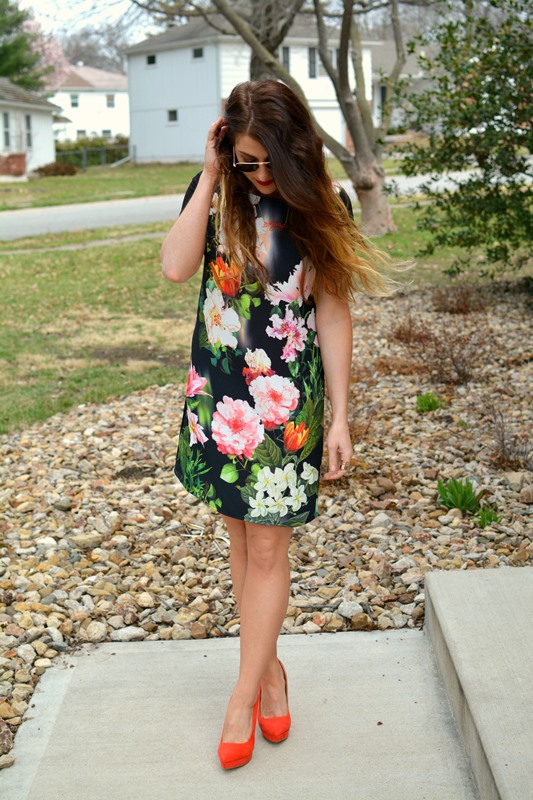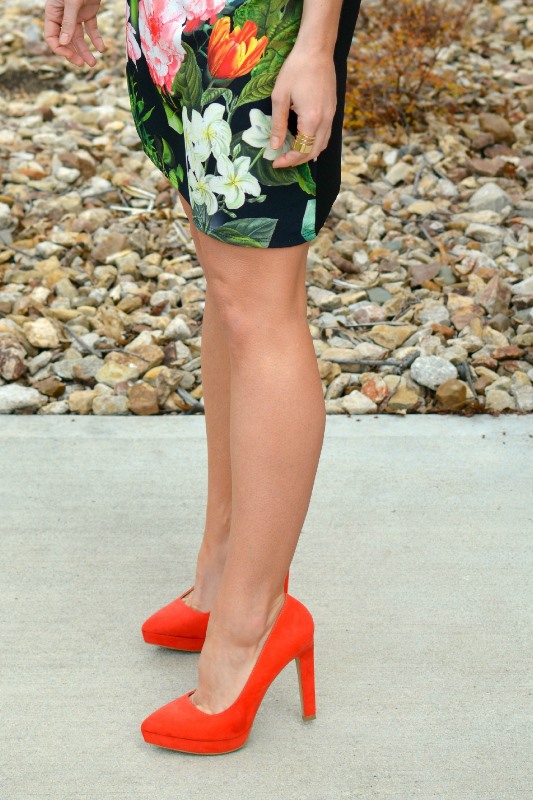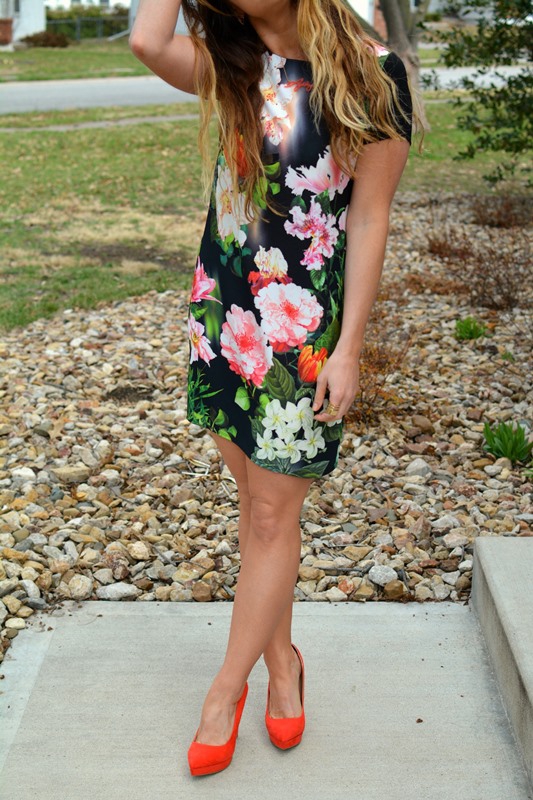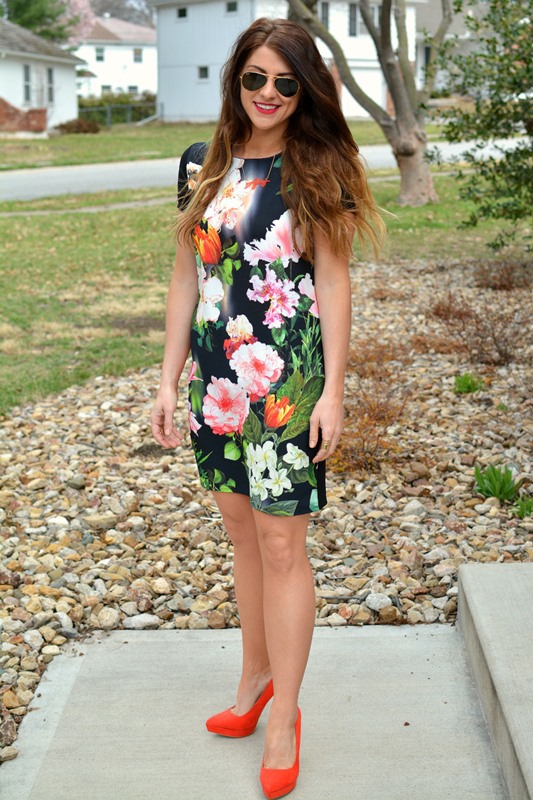 Shop the look:

Loved my Golden Tote experience! I wanted to share a few snaps of some of the pieces I scored in my tote; these will all get worked into future outfits on LSR, for sure. Even though I'm not much for surprises (ha, control freak), the Golden Tote stylists picked out some winners for me. Awesome way to inject a little newness into your wardrobe!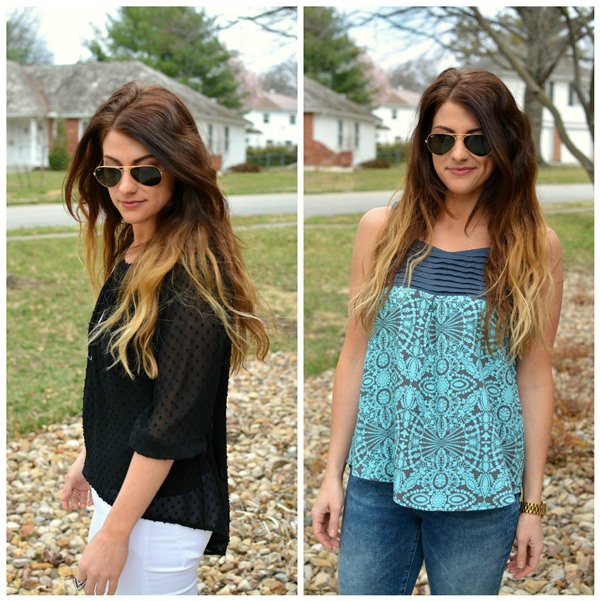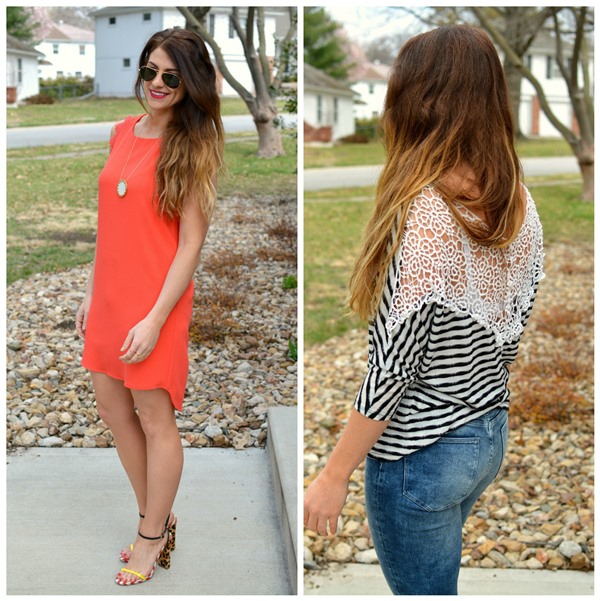 Happy weekend + Easter, y'all!
Linking up today with My Girlish Whims, Stylin in St. Louis, Doused in Pink + Curly Crafty Mom, Mix & Match Fashion, Chic Street Style, The Penniless Socialite + The Tiny Heart, The Red Closet Diary, I'm Perfectly Human + Made With Zeal, Happiness at Mid Life, Life of Malones+East Coast Chic, Sincerely Jenna Marie, VMG206, Simple Nails and Beauty, Birdie Shoots, Midwest Bloggers, Style Elixir, The Fashionista Momma, More Pieces of Me + On the Daily Express, Rhea Et Cetera, and Pink Sole + Cha Cha The Fashion Genius.
*Golden Tote sent the tote for my review; thoughts and opinions are my own.