Fickle spring: warm and sunny one day, cold and rainy the next. Definitely too soon to retire the leather jackets and lightweight scarves, so draping this marsala-colored scarf (bonus points for working in the 2015 color of the year) over a much-loved biker jacket is a good move on a chilly day.
As it turns out, those high-waisted acid wash jeans from earlier in the week work just as well worn with ankle boots and a leather jacket as they do with a printed blouse and stilettos. I take back what I said about acid wash not being for me… It is, when executed appropriately.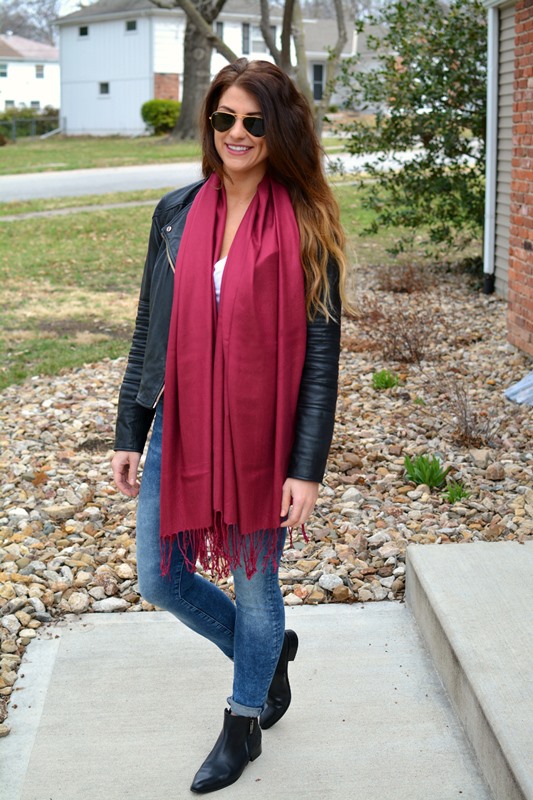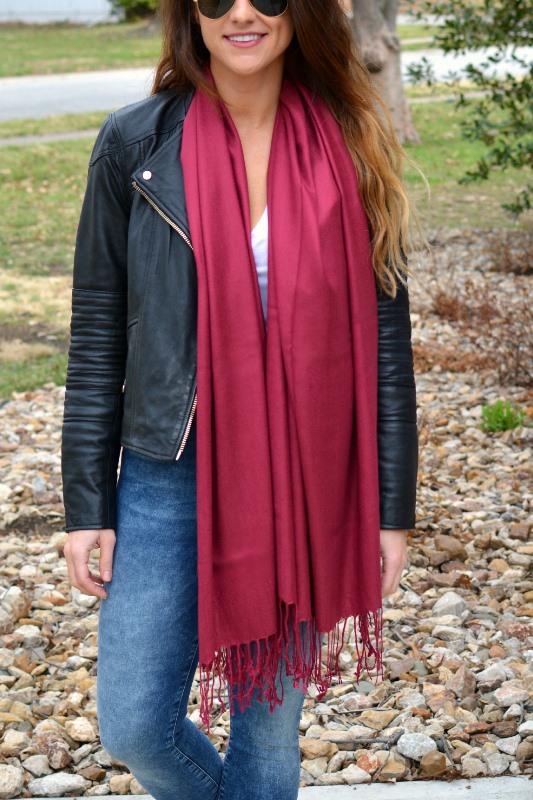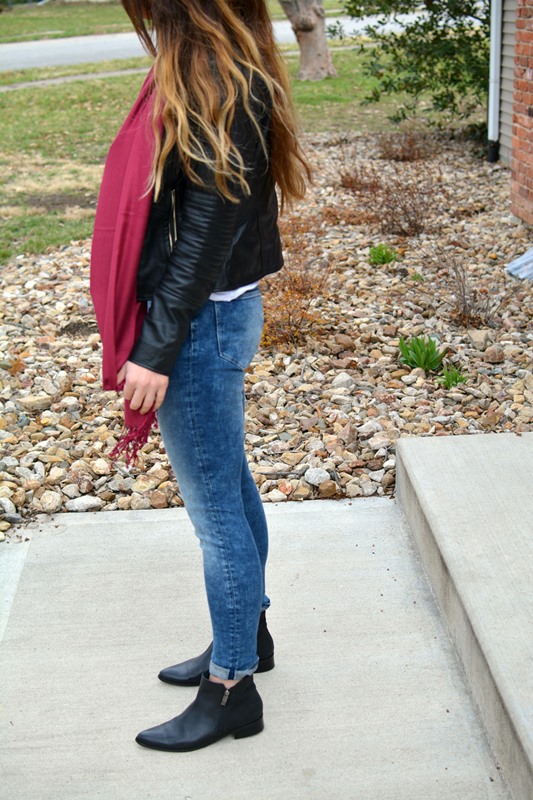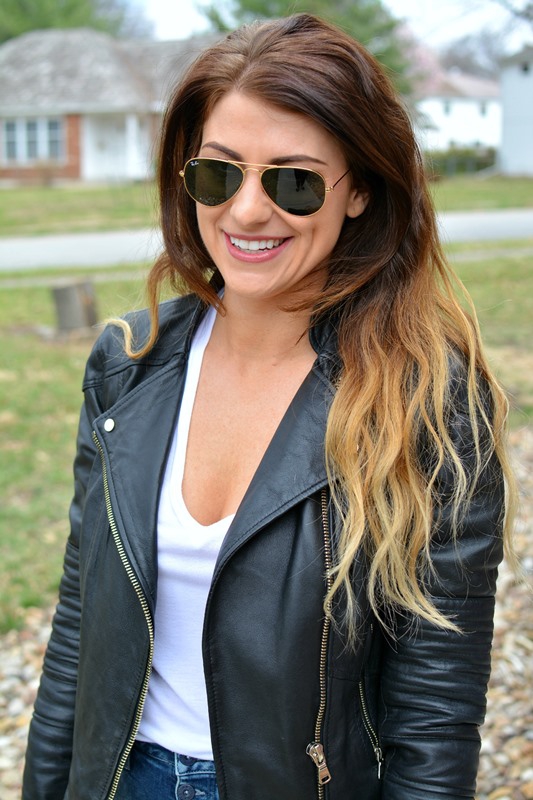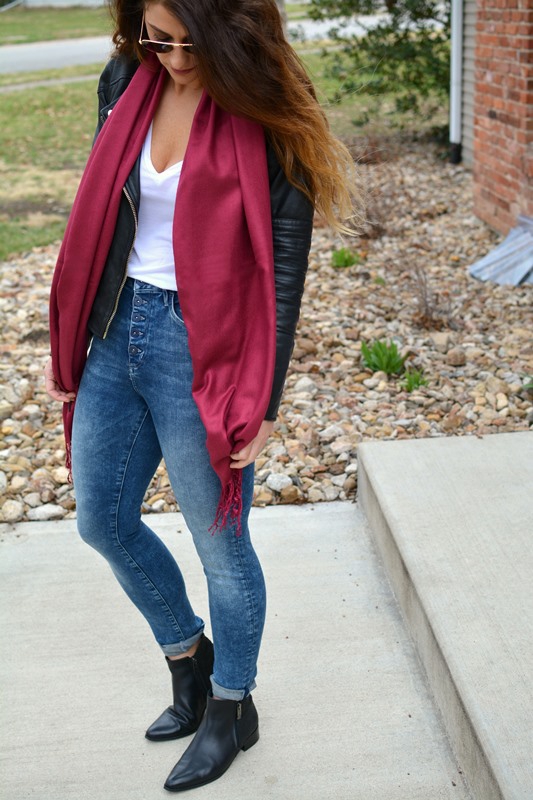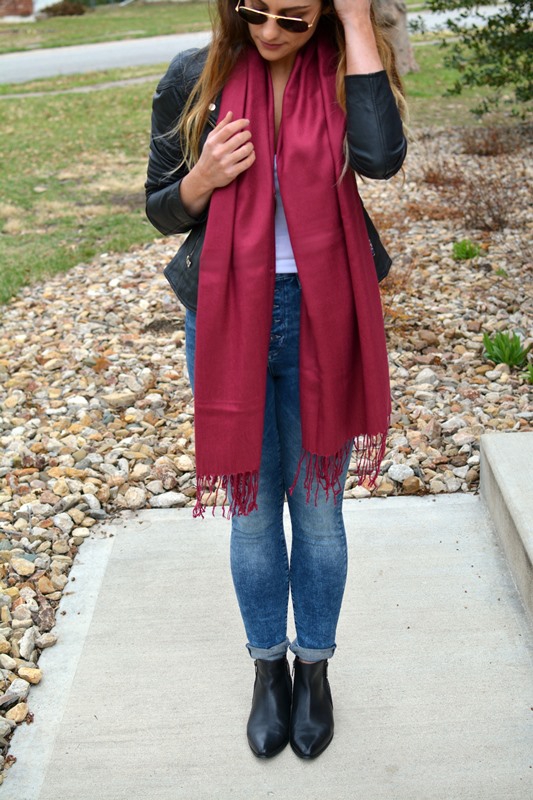 Shop the look:

Have a great weekend ahead, everyone!
Linking up today with My Girlish Whims, Stylin in St. Louis, Doused in Pink + Curly Crafty Mom, Mix & Match Fashion, Chic Street Style, The Penniless Socialite + The Tiny Heart, The Red Closet Diary, I'm Perfectly Human + Made With Zeal, Happiness at Mid Life, Life of Malones + East Coast Chic, Sincerely Jenna Marie, VMG206, Birdie Shoots, Style Elixir, The Fashionista Momma, More Pieces of Me + On the Daily Express, Rhea Et Cetera, and Pink Sole + Cha Cha The Fashion Genius.