If one has to be stuck in the middle of winter with no spring in sight, why not do it in a pair of amazing, completely over the top (and knee, as it were) boots?
Yes, okay. Fine. Let's do that.
I've been wanting a pair of the Stuart Weitzman Highland boots for ages and ages. They are incredible works of art in satin-lined suede, with a high-but-manageable heel, and more attitude than you can shake a stick at.
My parents came through for me and I unwrapped these bad boys as part of my 30th birthday gift. If I have to launch myself into another decade, let me do it in these boots.
I made 'em just a bit more casual over classic skinny denim and a super cute sweatshirt. A bit of shine in the form of a pendant necklace, my trusty Ray-Bans, and this girl was off for an afternoon of lunch with friends + errands.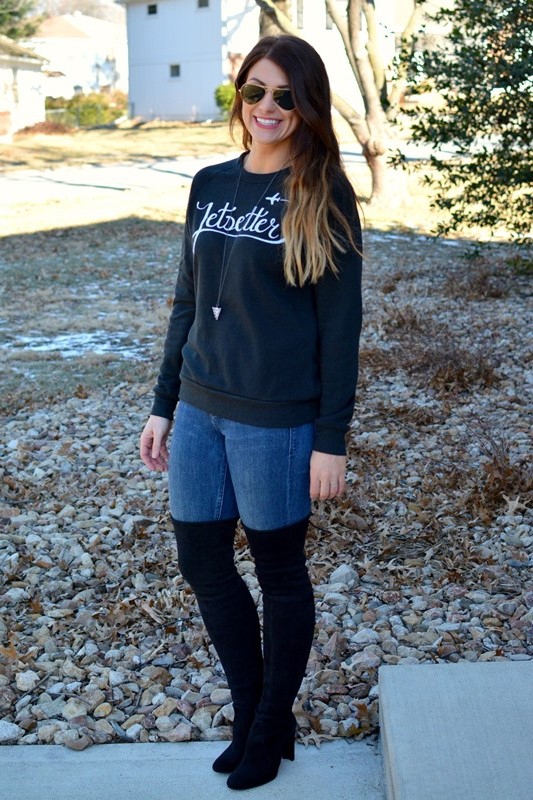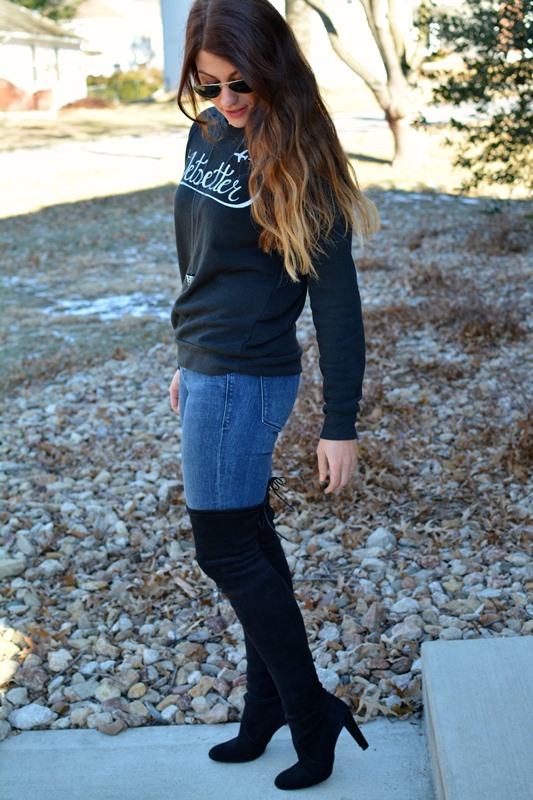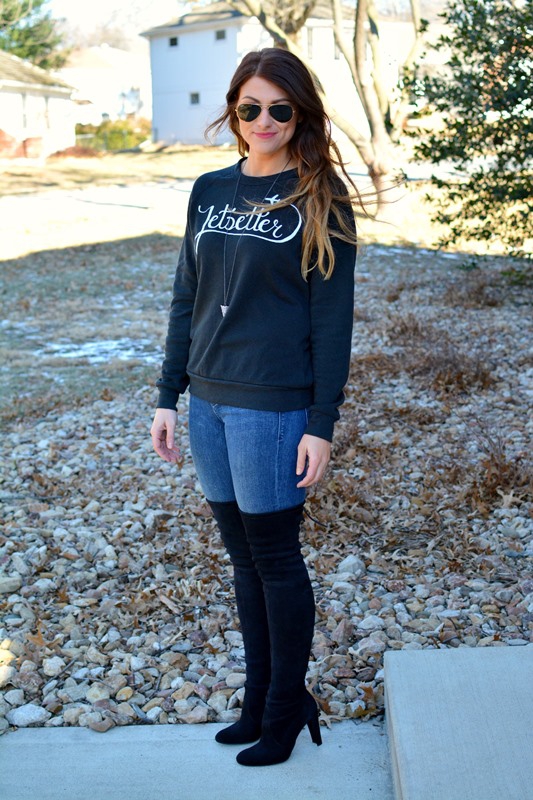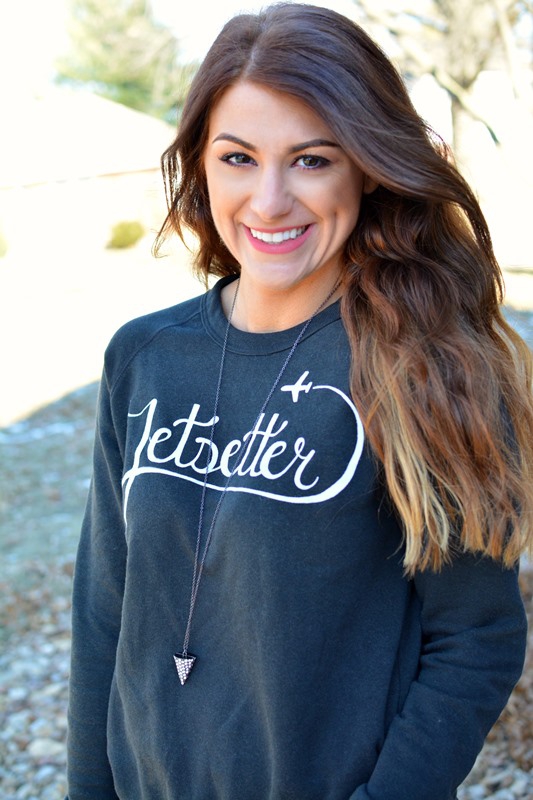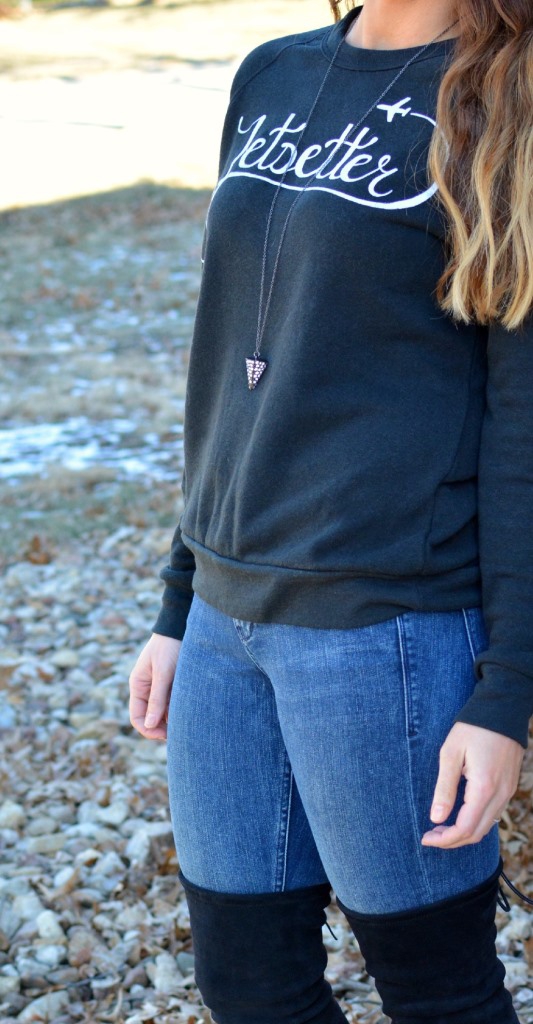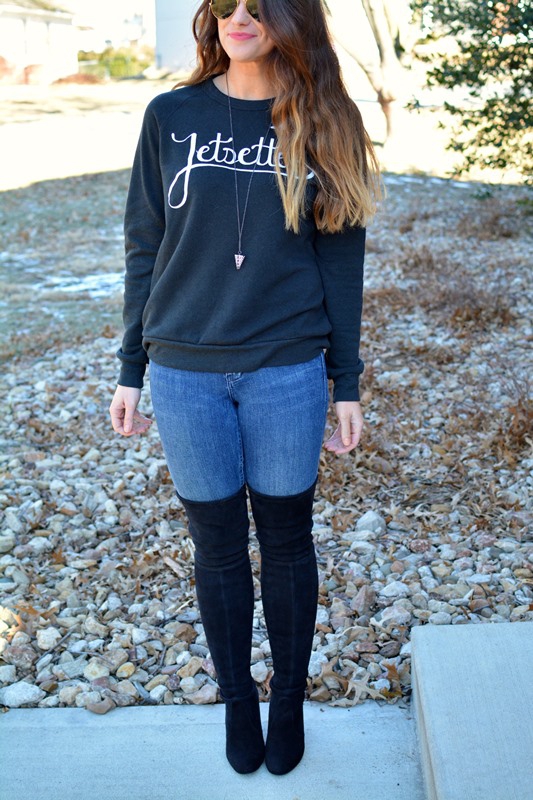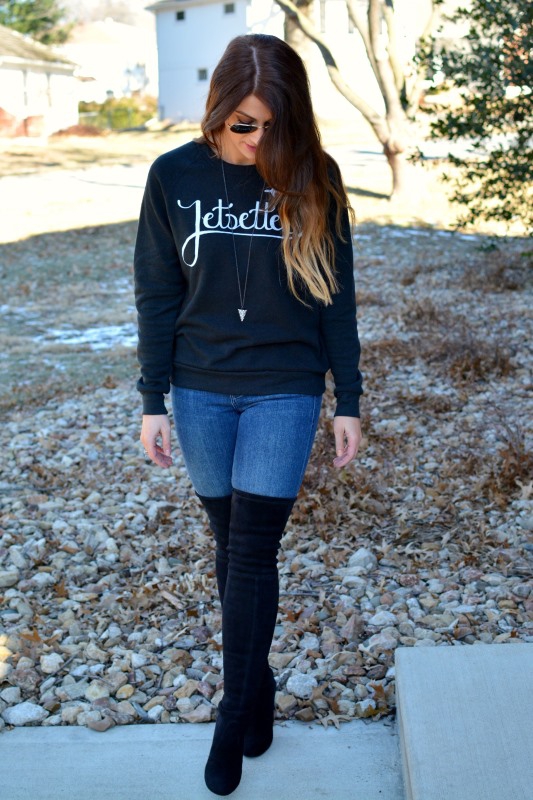 Shop the look:

Seriously guys, I'm living in these boots. Total statement shoe, so many ways to wear.
Exciting things coming up on LSR next week: I'm getting all dolled up for a styling project. Hint: here comes the bride(smaid). Check back Tuesday!
If you're of the I-love-giveaways variety, keep an eye on my Instagram this weekend. A quick 'n easy way to win a gift card to the store of your choice is going live on Sunday!
If you're in a shopping mood: check out the BaubleBar MLK sale. Get 15% off a single item with code STASH15, 25% off two items with code STASH25, and 30% off 3 items or more with code STASH30. Awesome opportunity to pick up some new pretty pieces (including a similar version of the necklace I'm wearing in the above look and that signature necklace I've always got on)!
Linking up today with My Girlish Whims, Stylin in St. Louis, Mix & Match Fashion, Chic Street Style, The Penniless Socialite + The Tiny Heart, The Red Closet Diary, I'm Perfectly Human + Made With Zeal, Happiness at Mid Life, Home of Malones + East Coast Chic, Sincerely Jenna Marie, VMG206, Style Elixir, The Fashionista Momma, More Pieces of Me + On the Daily Express, Rhea Et Cetera, and Pink Sole + Cha Cha The Fashion Genius.