Super cutesy pieces aren't usually my thing, but I couldn't say no to this ice cream printed romper. (Totally thought it was a dress on the rack; romper discovery made in dressing room.) It's quintessential summer!
Booties balance the cute factor, but you could just as easily wear simple gladiator flats with this if Tough Girl isn't your jam. I went light on the jewelry; I'm loving the pieces from the Courtney Loves Gorjana Collection. Finally, a bright swipe of lipstick (this neon shade from MAC is a killer!) to punch things up.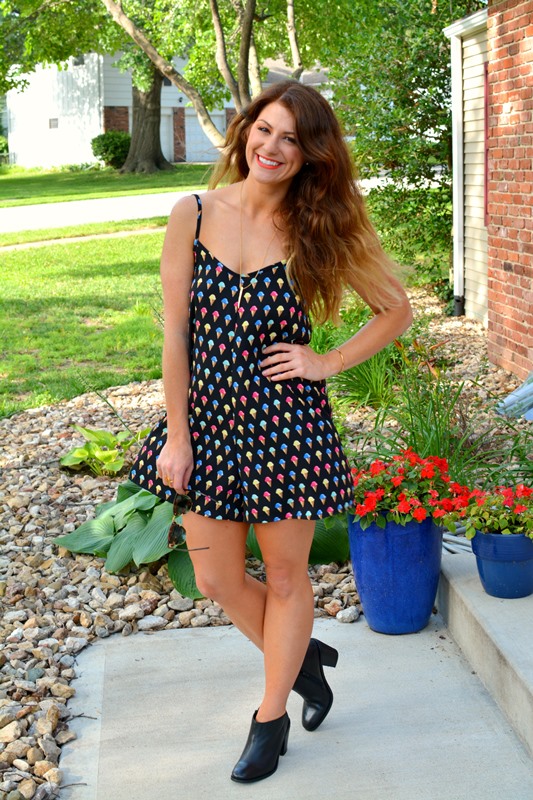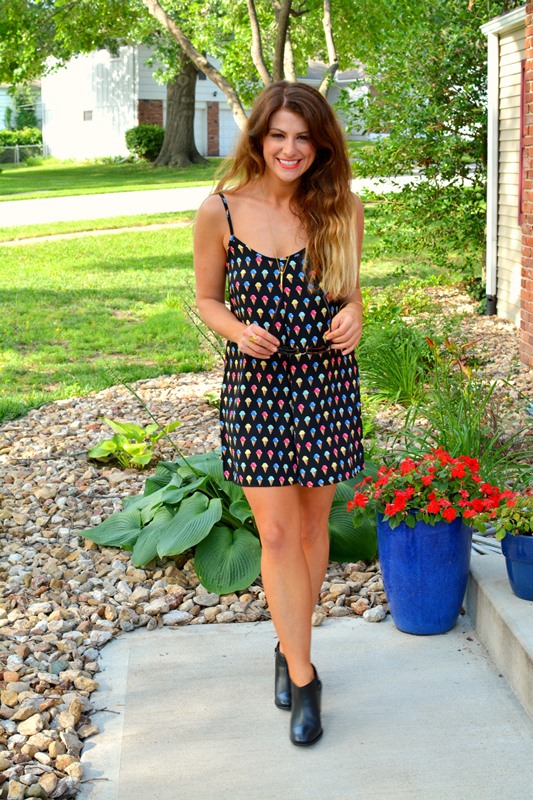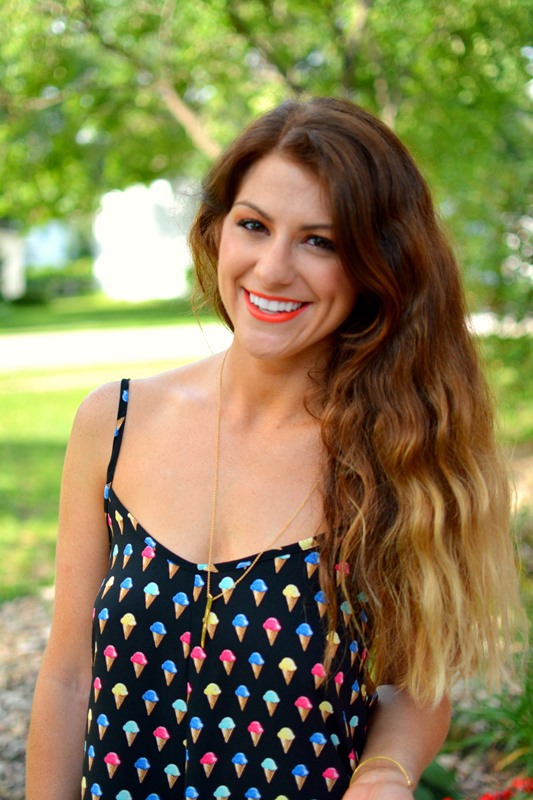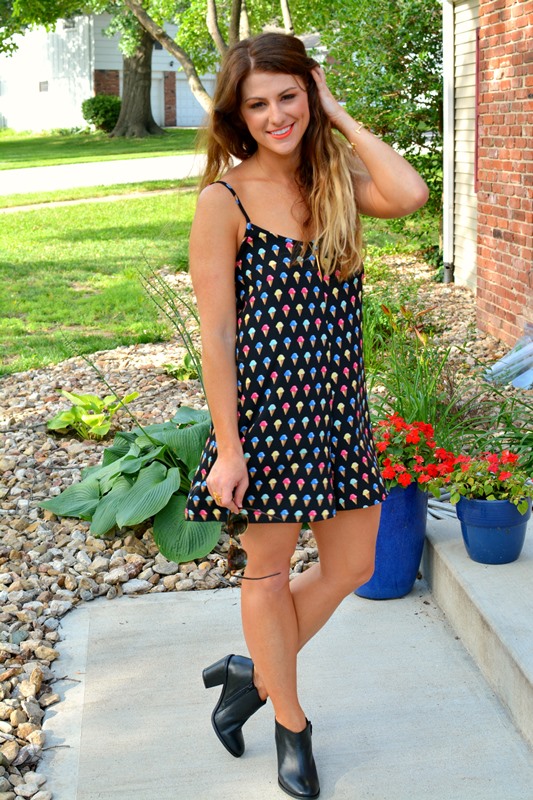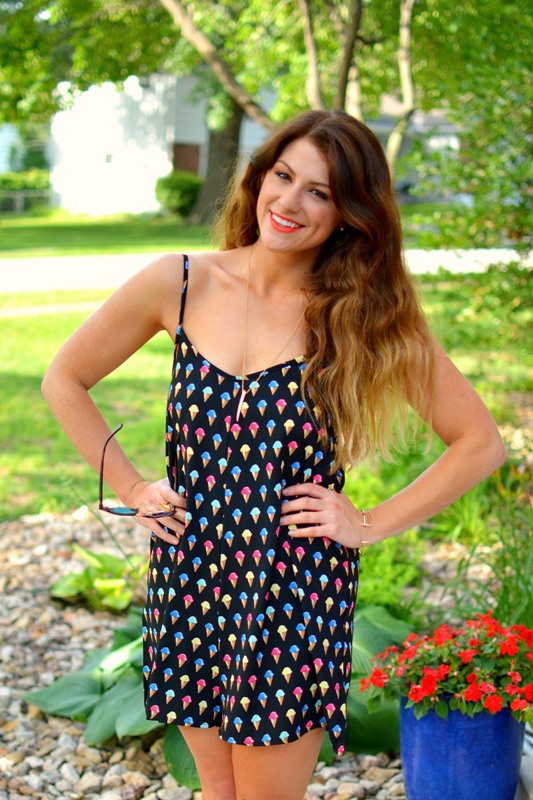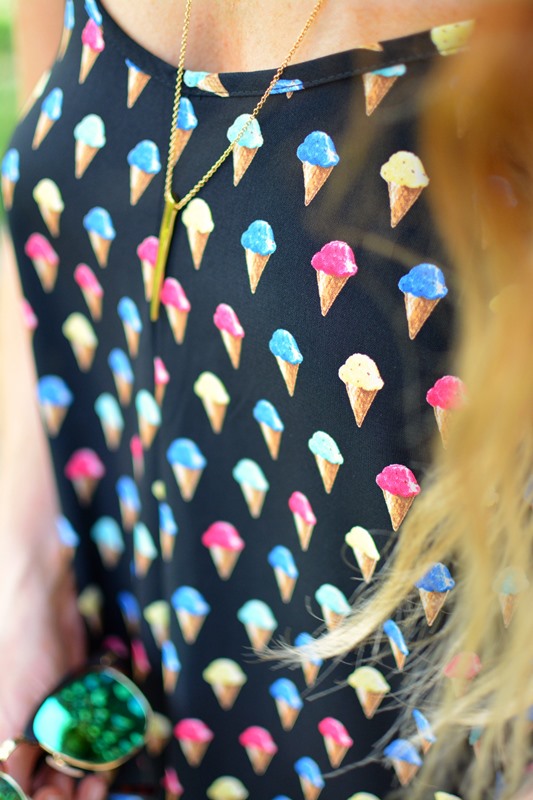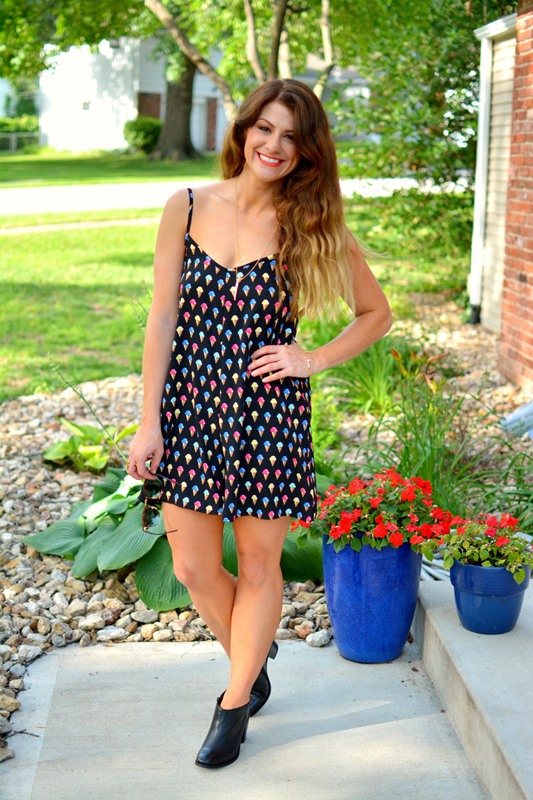 You guys know Nordstrom is pretty much a second home for me. (Almost positive they'd set up a cot in back if I asked really nicely.) The Anniversary Sale starts tomorrow, and is the place to find pieces for the upcoming fall season at super discounted prices. This is a great time to invest in a fall jacket, a pair of new boots, or a fall/winter-friendly bag because you can score some killer deals.
I've highlighted a few of my faves below, which include everything from a holiday dress (early, yes– but it's $100!) to some pieces that totally work right now in mid-July. (Because waiting 3 months to wear something is really, really hard.)

The sale runs July 18th through August 3rd; happy shopping! Bonus: Nordstrom cardholders can shop right now. GO!
Have you entered my VersaSpa giveaway? A free spray tan in your city is up for grabs!
Linking up today with Vodka Infused Lemonade, Elegance and Mommyhood, Stylin in St. Louis, I'm Perfectly Human + Soul & Spirit, VMG206, Midwest Bloggers, and Style Elixir.