Kansas City is a pretty big sports town– we've got you covered from baseball to football, with both professional and college offerings to root for. I'm a University of Kansas alum, so my allegiance firmly lies with the Jayhawks. Our football team might be (perennially) in rebuild mode, but that's no reason not to show some school spirit. I snagged this polka dot halter dress from the major summer Scoobie sale, deciding it's a perfect little number to continue my Summer Farewell Tour. Matched with quick shots of red in the form of some Kendra Scott baubles and a pair of fall-is-coming tall brown boots, I'm putting a rock chalk spin on transitional dressing.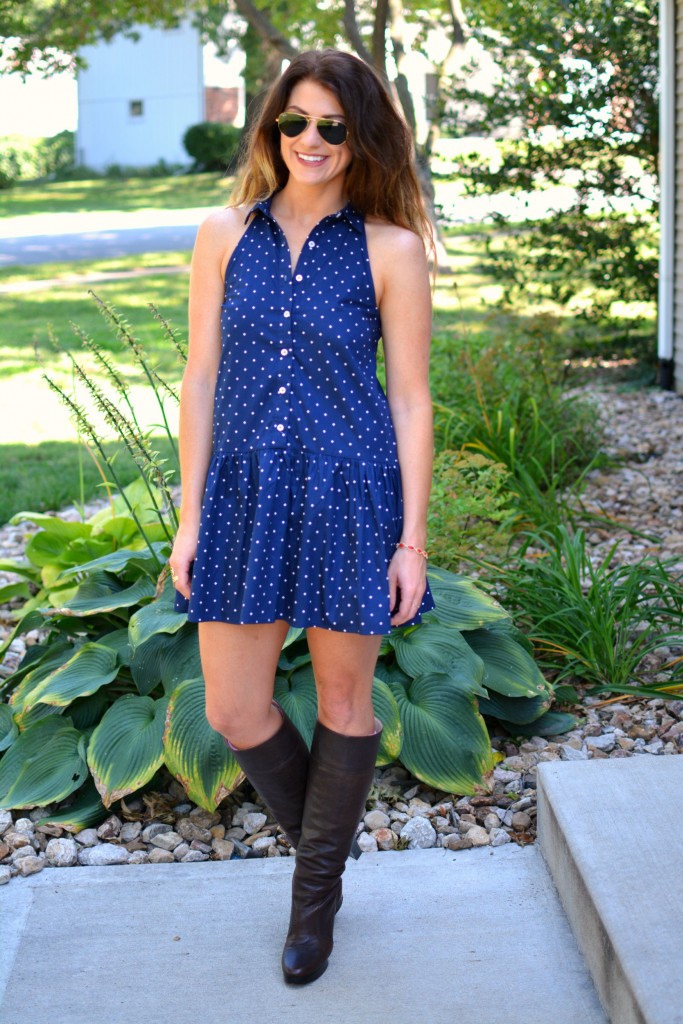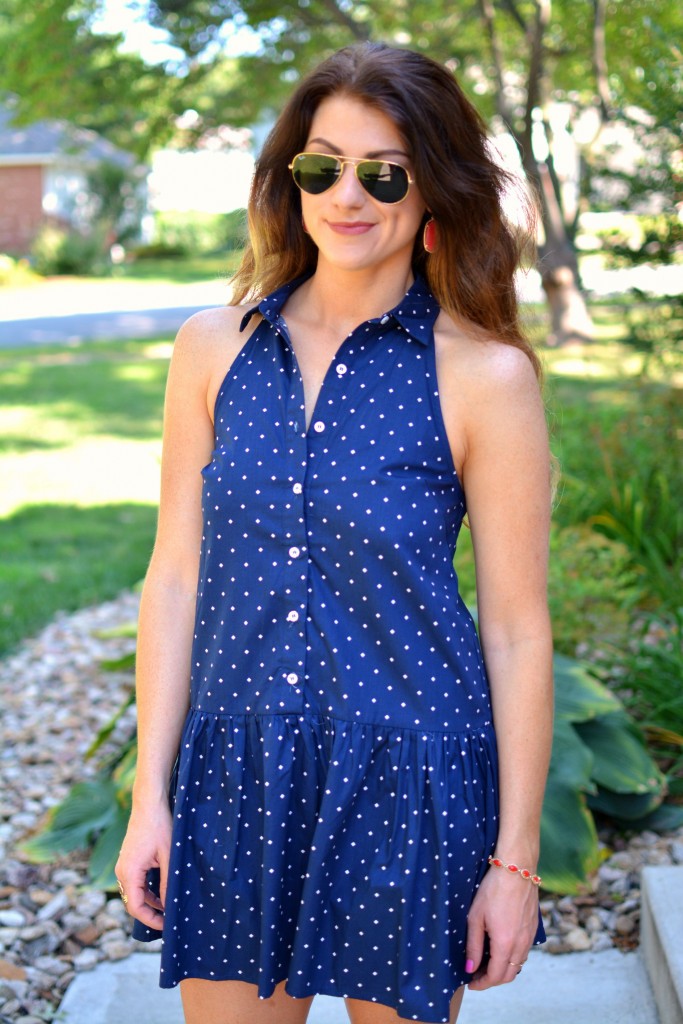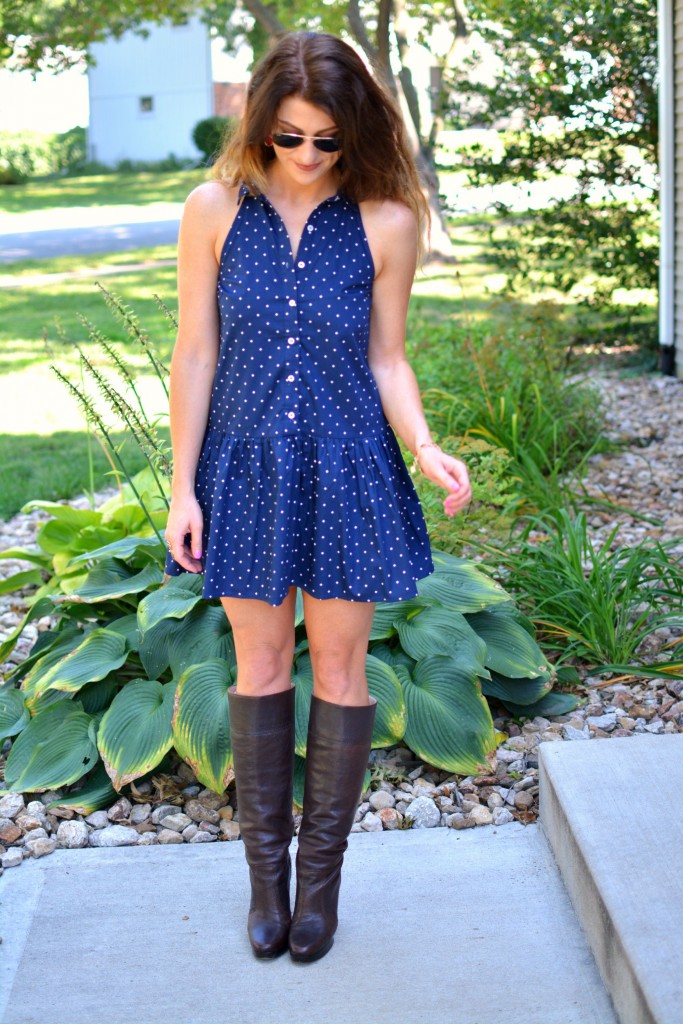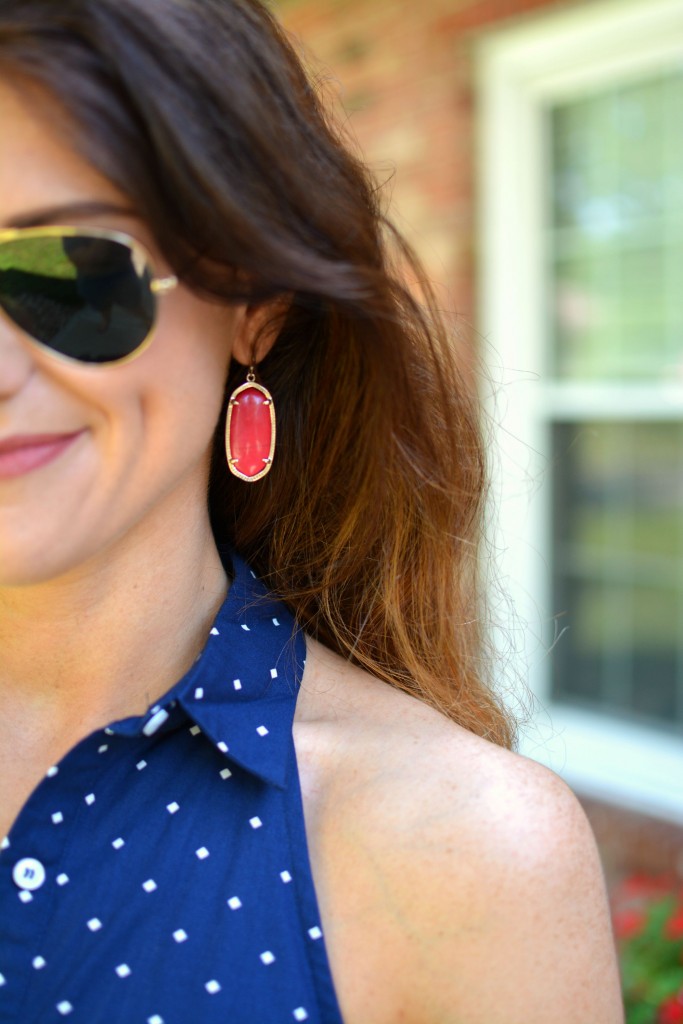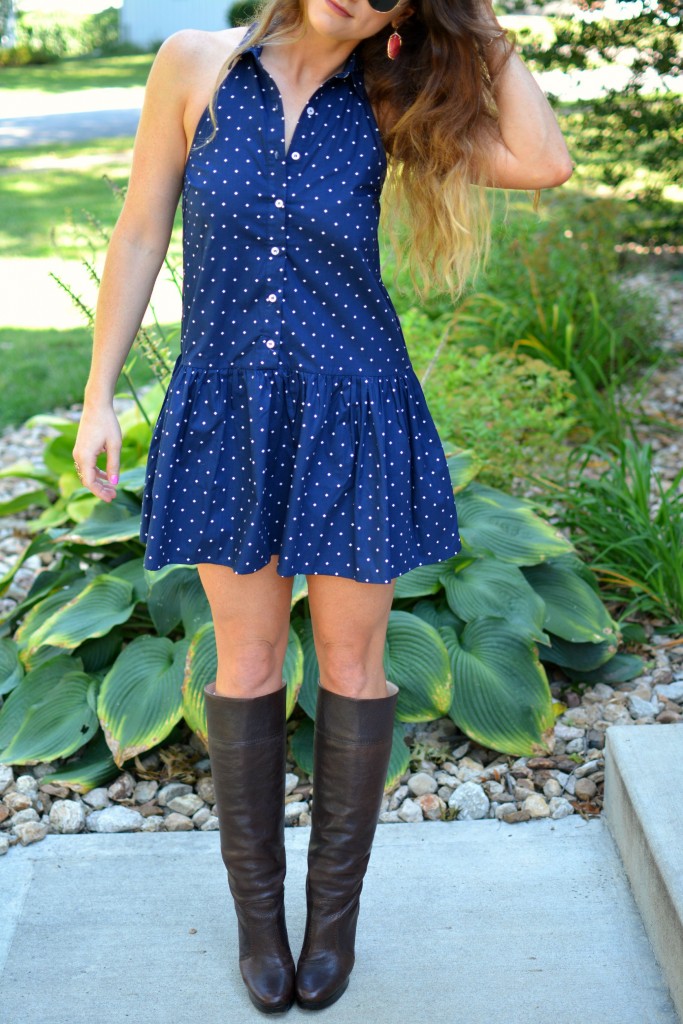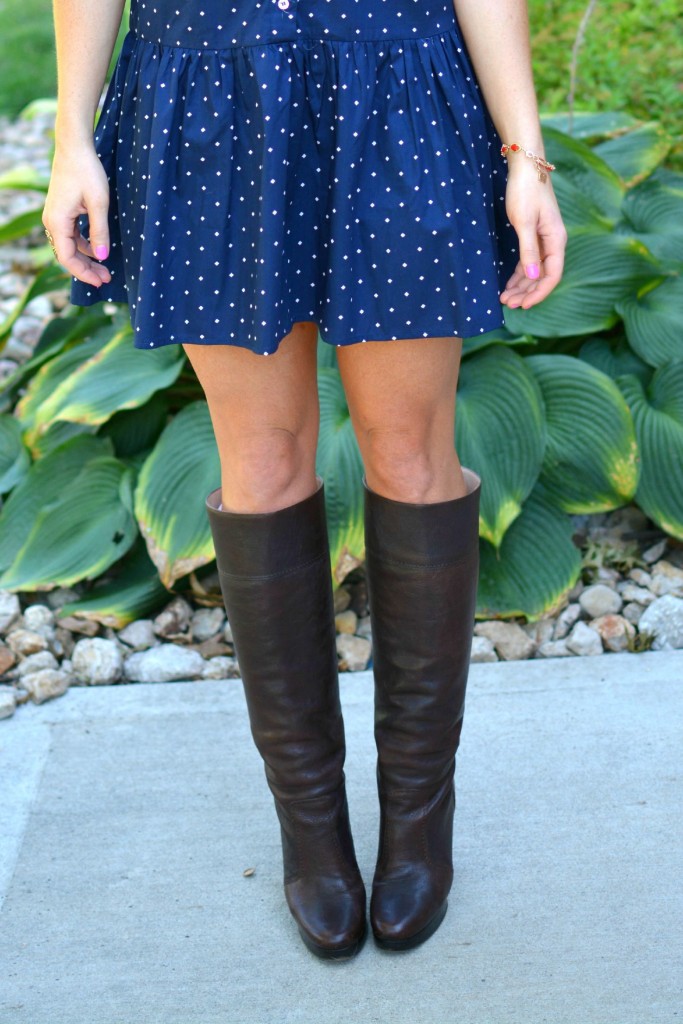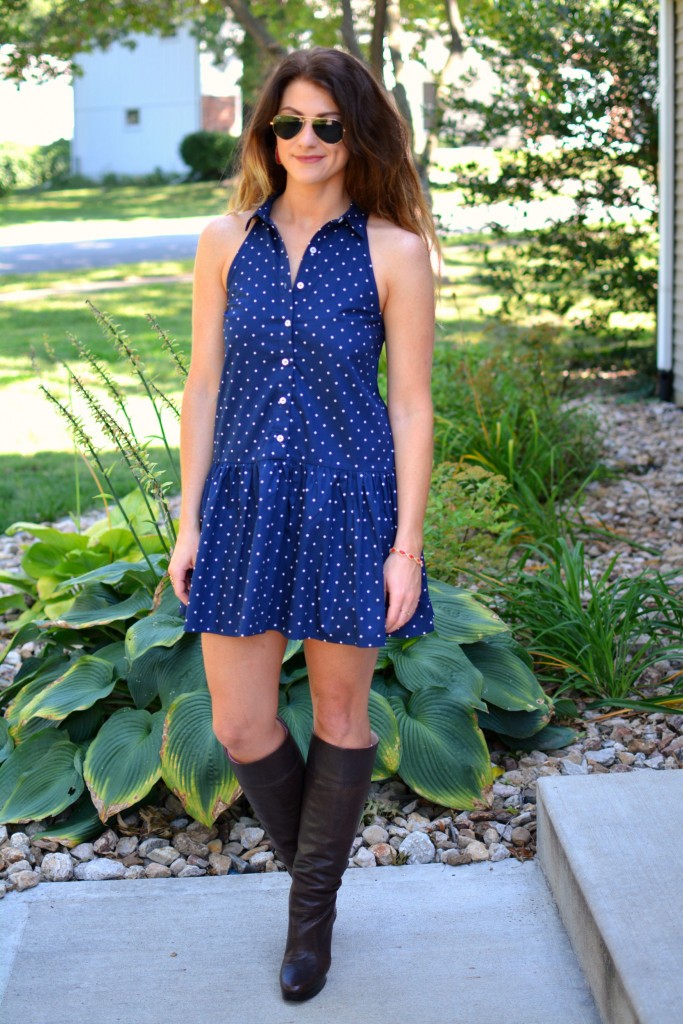 Shop the look:

I love the weather is cooling off enough where I can mix sweaters with shorts and tall boots with dresses, including this polka dot halter dress. This would've been completely unbearable only weeks ago. Hate to see you go, summer, but I'm definitely loving the outfit combos I can put together this time of year.
Linking up with Beauty By Miss L, Style Elixir, Elegantly Dressed and Stylish, Her Heartland Soul, Walking in Memphis in High Heels + The Fashion Canvas, I Do DeClaire, Bless Her Heart Y'all, Style Nudge, Mama and More, Sew Crafty Angel, Color and Grace, For the Love of Leopard, Shopping My Closet, Pumps and Push Ups, The Mummy Chronicles, and The Pleated Poppy.