A little girly, a little tough for my first night of KCFW.
Kansas City Fashion Week is a time to break out all the fun pieces– even better if they're just a wee bit ridiculous. I've had this fuchsia pleated midi skirt with its cool thigh slit earmarked for just the occasion. But what to pair it with? I do love a good girly + tough combo, so a black denim jacket with a chain back seemed like a match made in stupid fashion heaven. A silk camisole layered underneath provided a pretty-but-not-distracting base layer, and I pulled these chain t-strap sandals out of the archives (last seen as part of a birthday outfit a few years ago) for some continuity with the jacket.
I wanted to work another color into the outfit without going over the top– somehow, a fuchsia pleated midi skirt and a badass jacket seemed enough– so I settled on a green statement earring (a Target score from ages ago, but shop similar versions here and here). This worked nicely with a green smoky eye (thank you, Jaclyn Hill) and those Quay sunnies I have been completely obsessed with lately.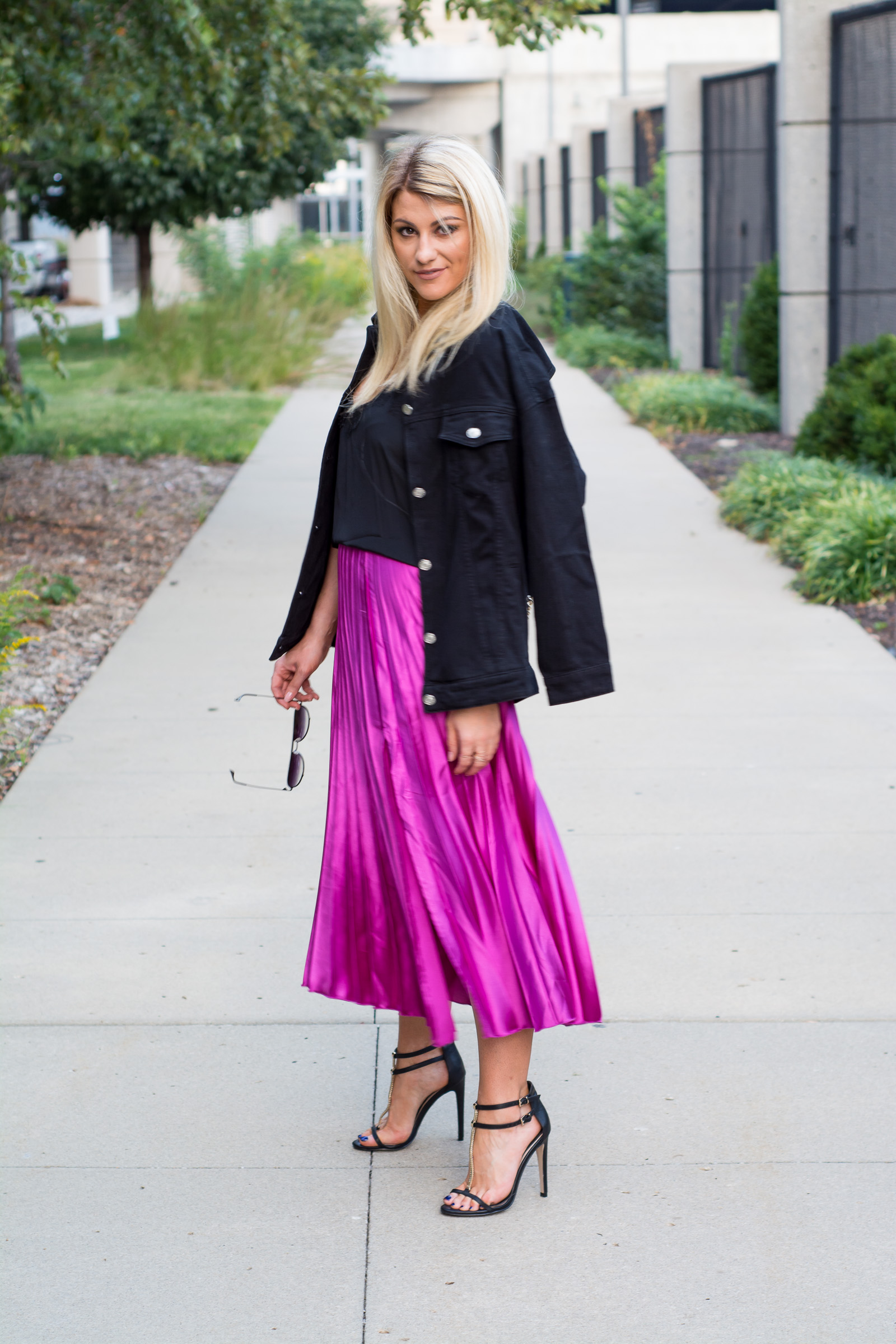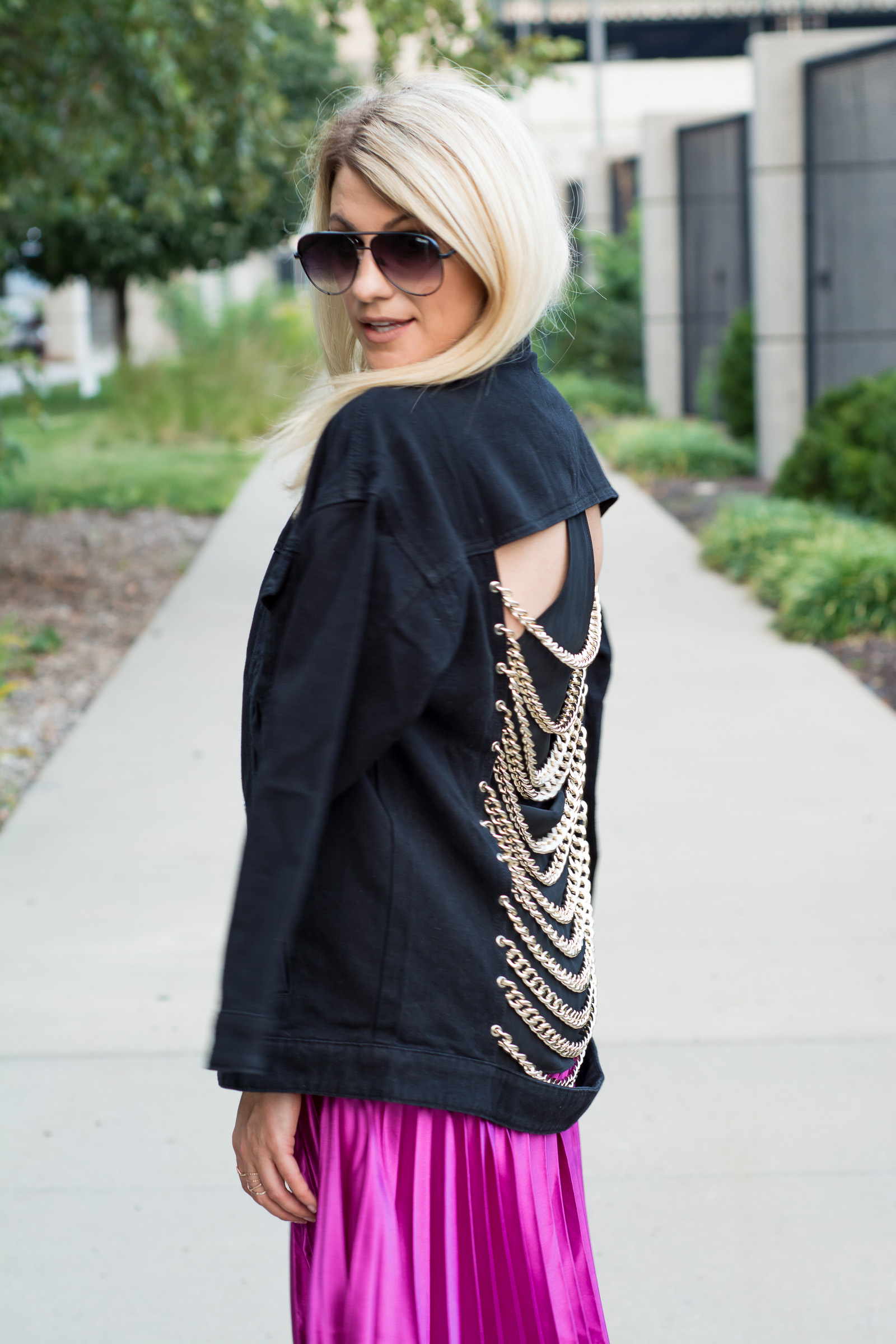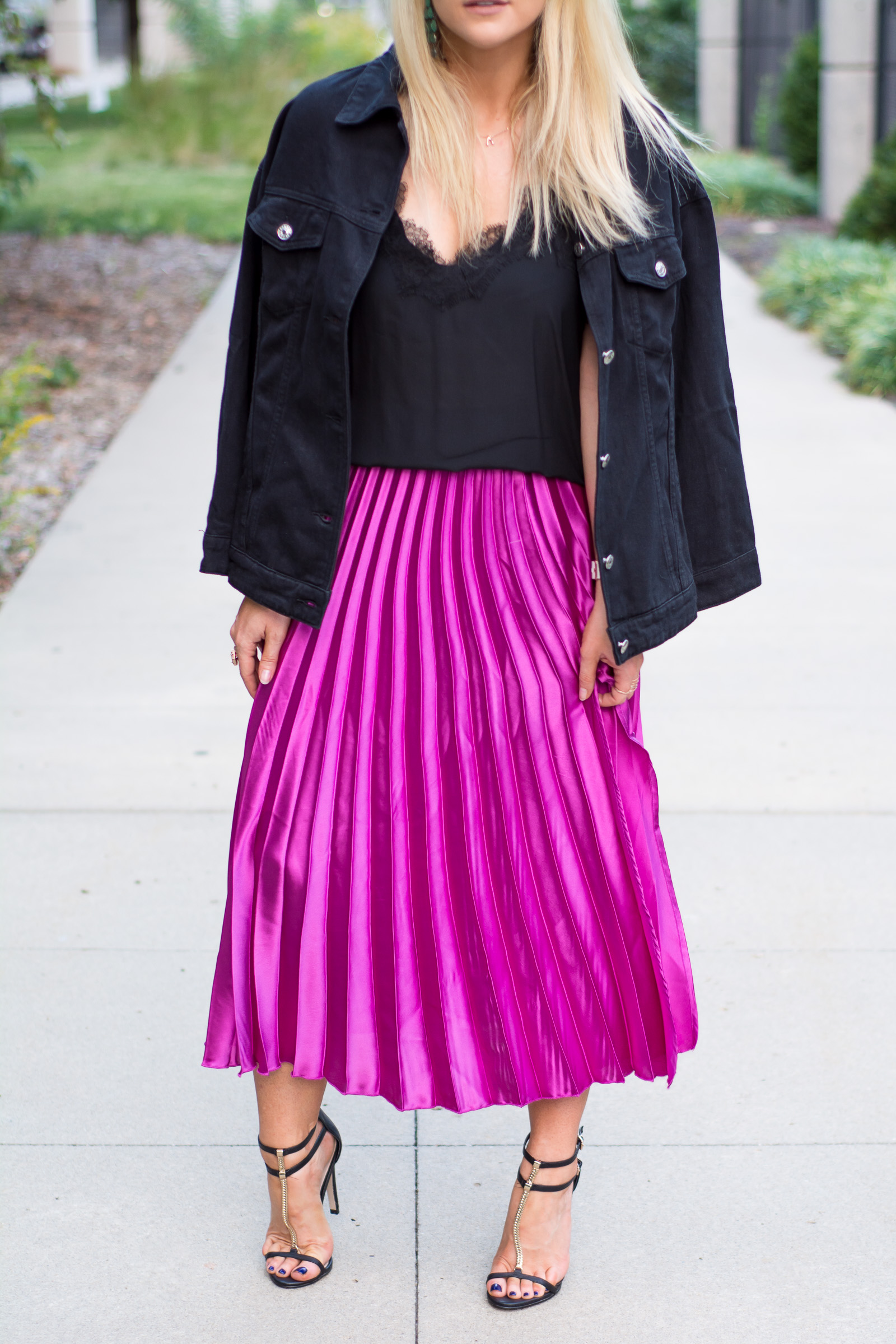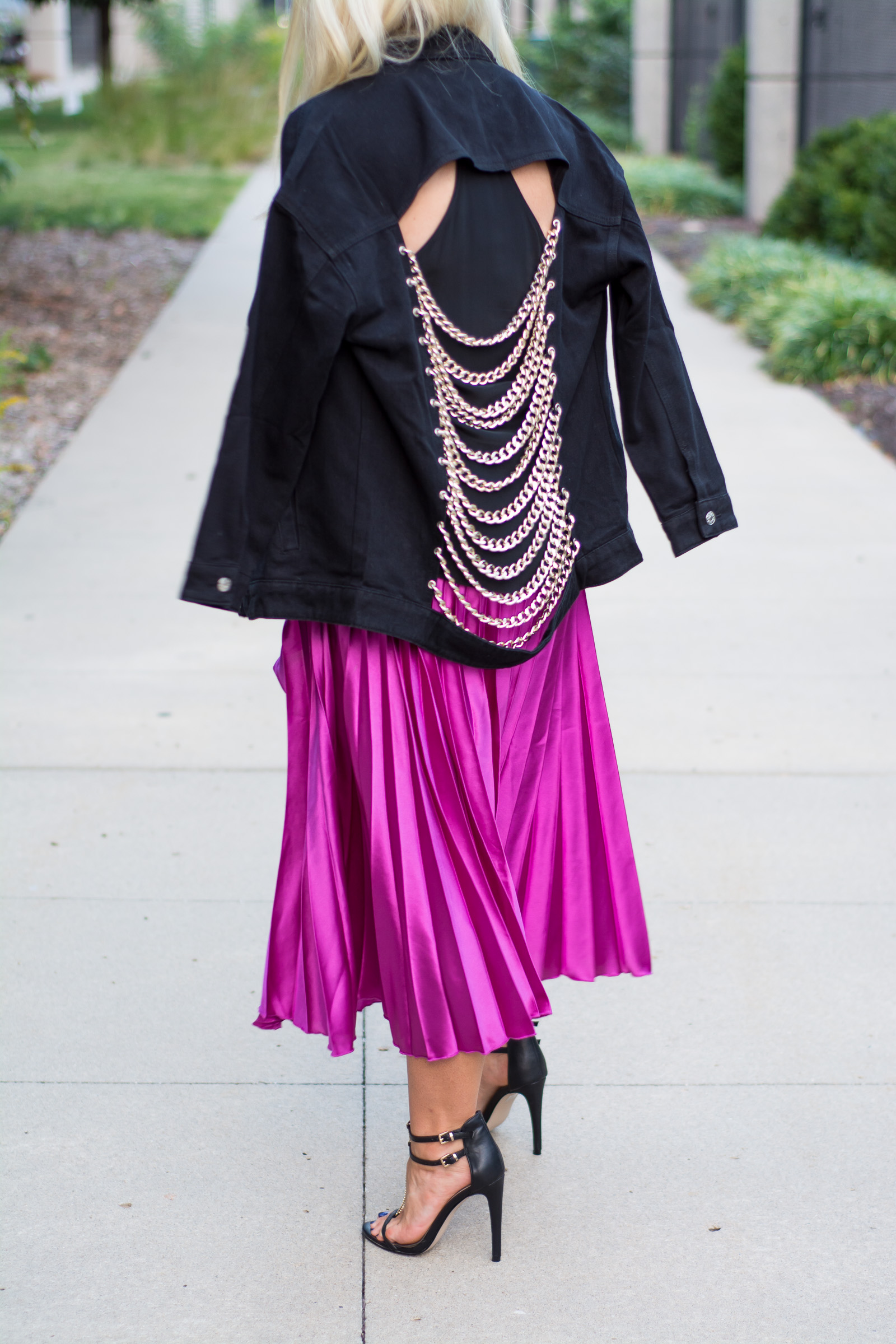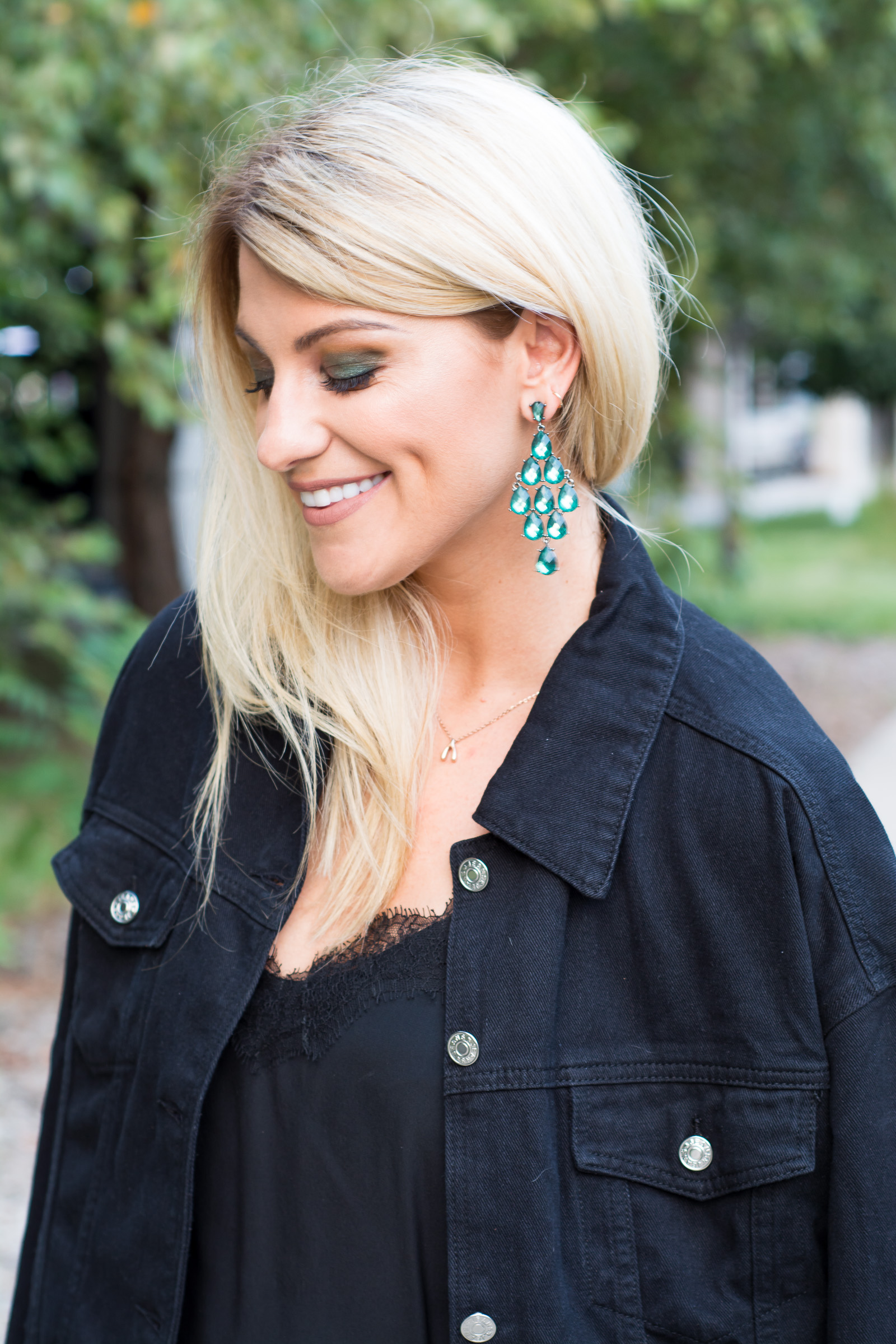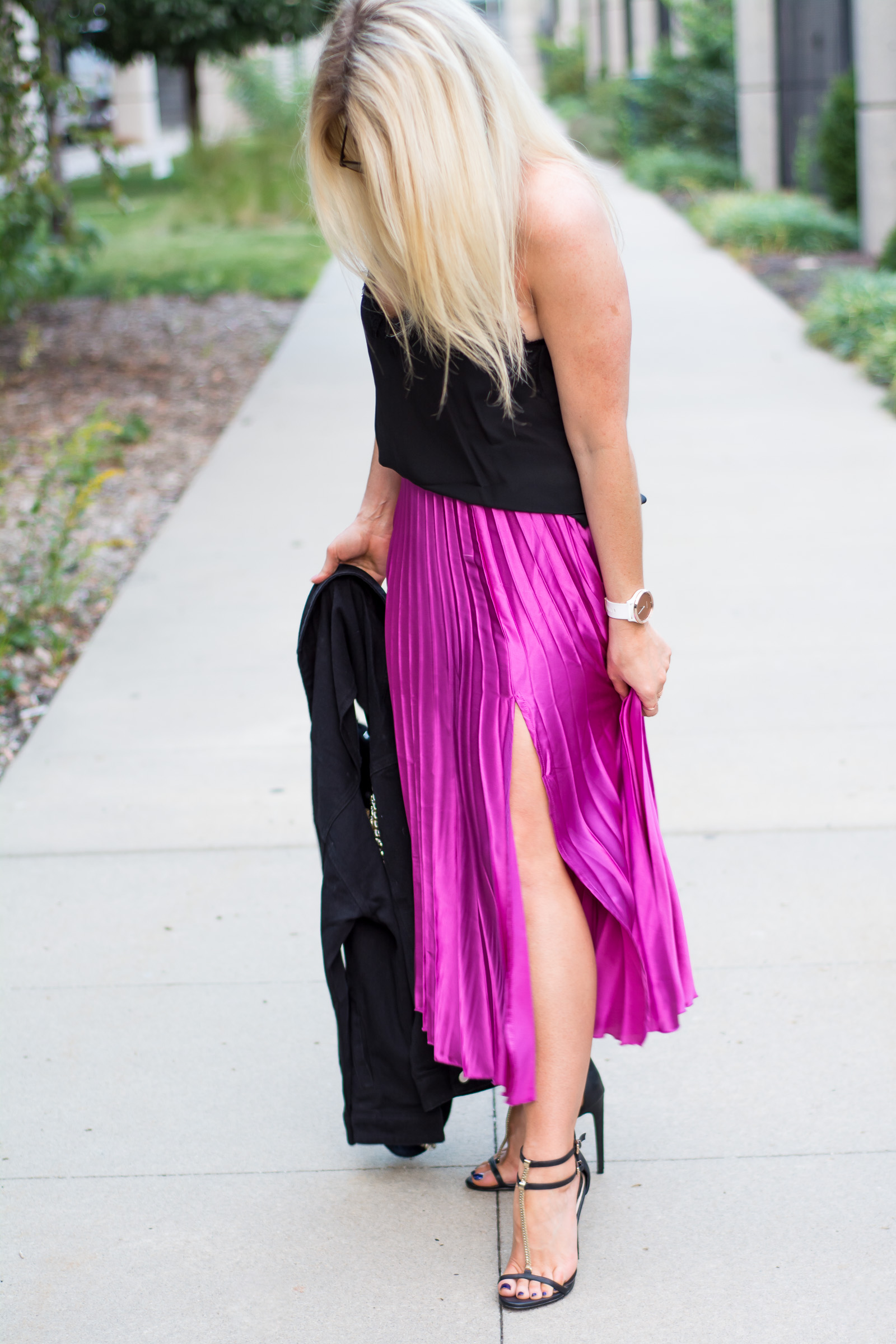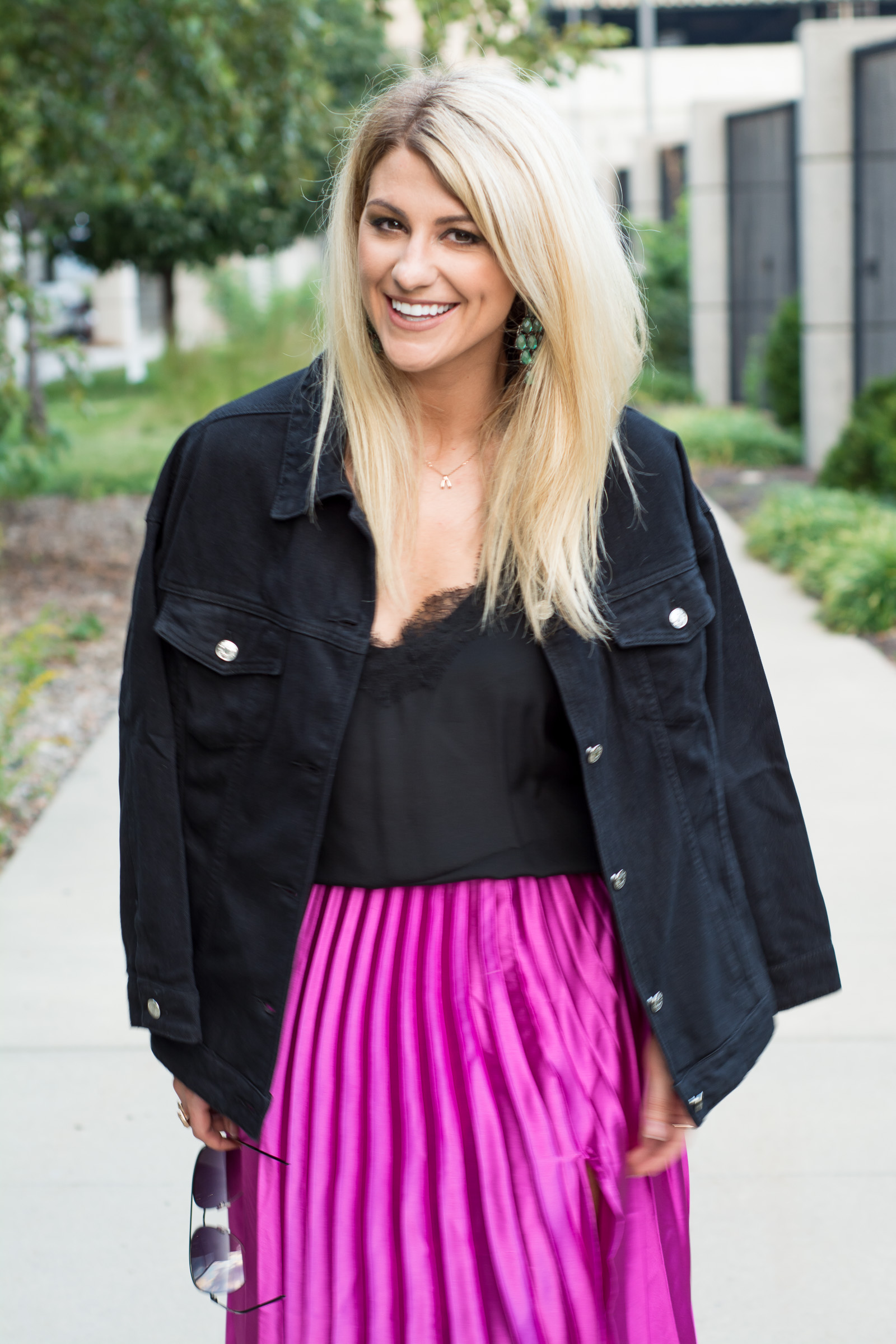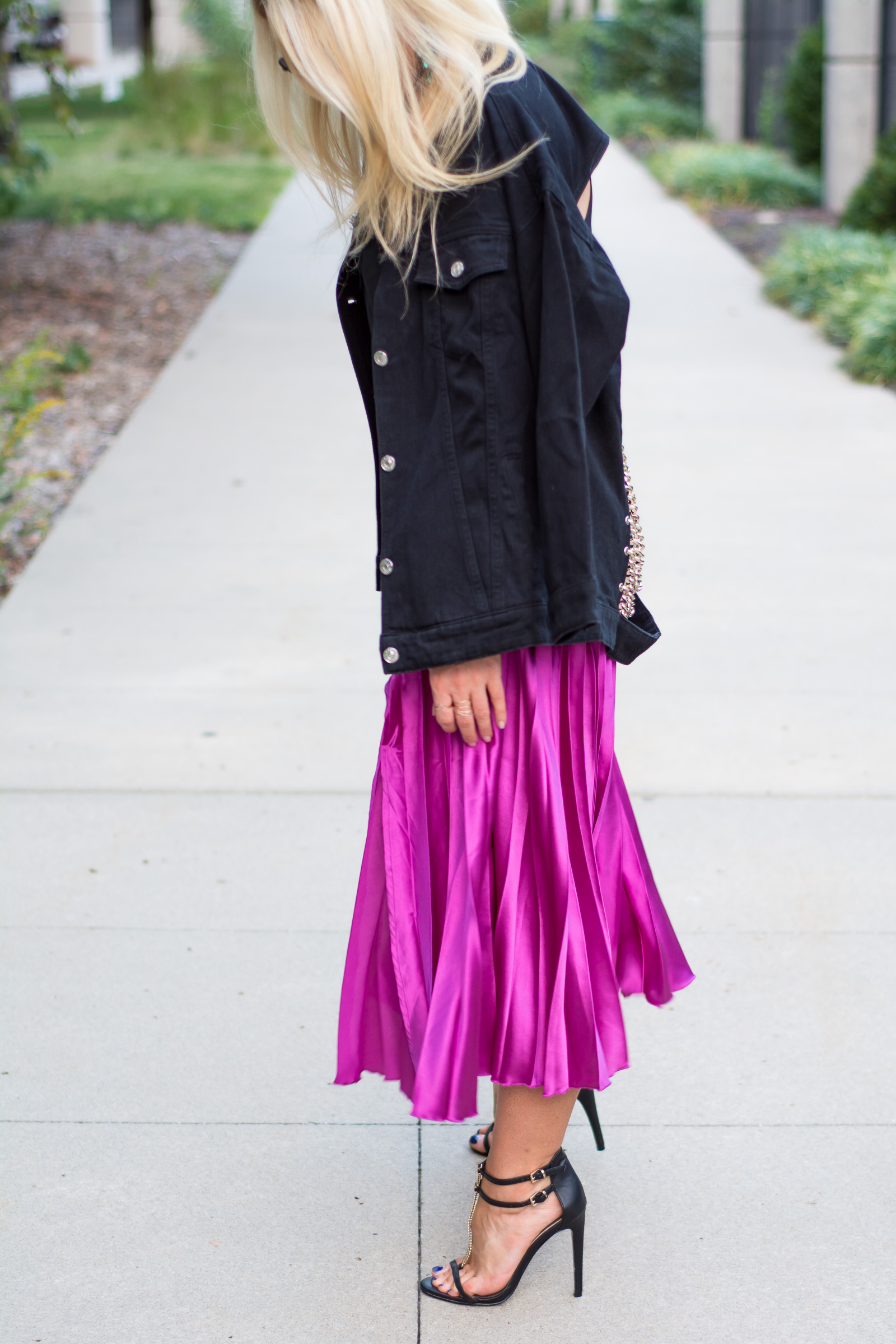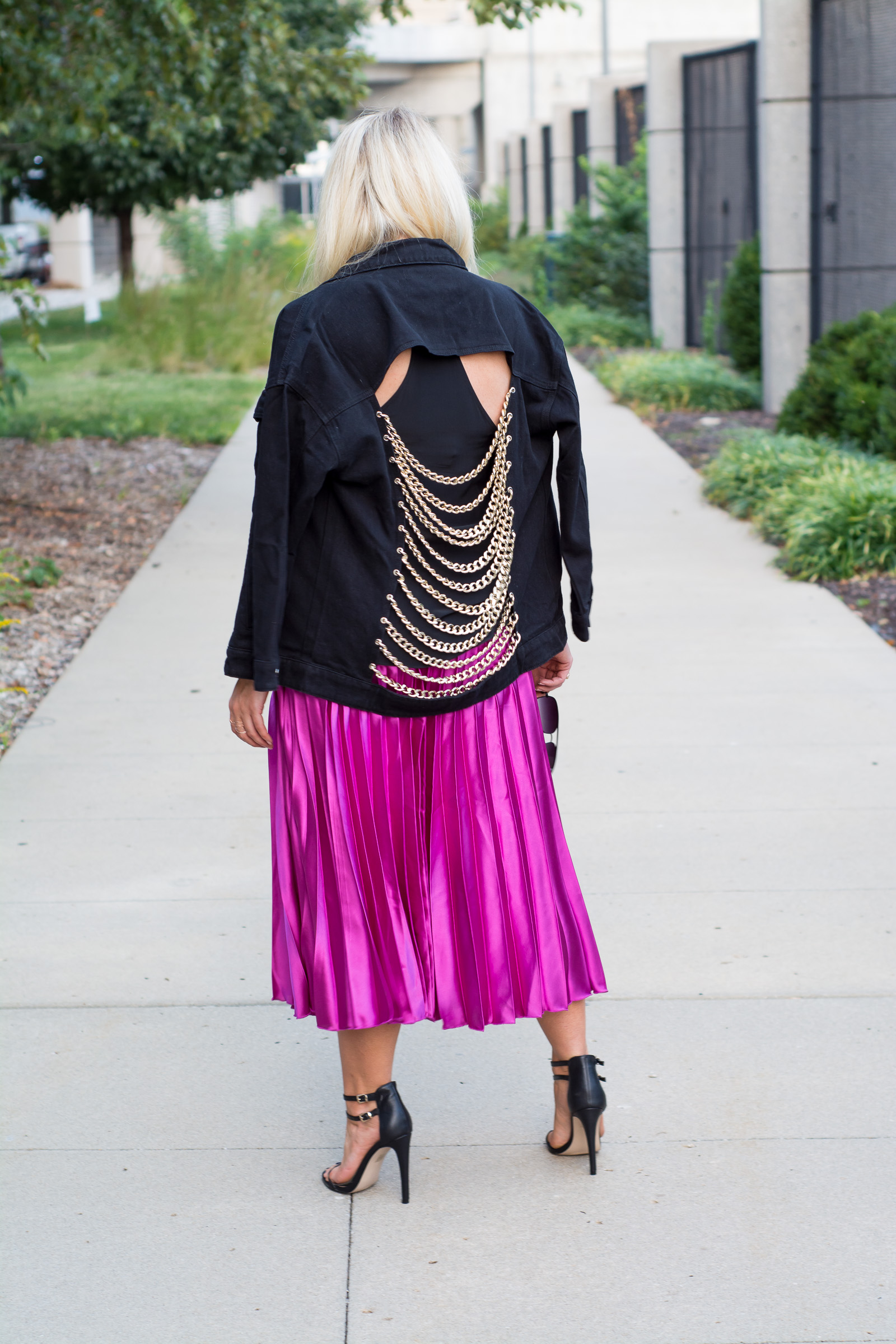 Shop the look:

This pleated midi skirt is a gorgeous, dressy piece. It would be perfect with a turtleneck or a thin knit sweater as part of a holiday outfit (hello, nothing says 'tis the season like jewel tones), and you could swap out the heels for boots if you wanted some extra warmth. I love the way this denim jacket makes the midi a little more casual, even though I'm wearing it with stiletto sandals and a statement earring. The power of a jacket!
I love the way these shoes look, but oh my God are they a nightmare. By the time I walked into the building, my feet were already starting to hurt. Um, what?! I used to dance the night away in sandals like this all the time in college + my early twenties. Oh no, not anymore. I actually hobbled out of KCFW that night because of these blasted shoes. Oh, how the years betray you. But I do love the way they tied the outfit together. Suffering for fashion is real, guys.
KCFW round-up info: I'll cover what I wore to the Saturday night shows on Thursday, and then the Big Fat KCFW Rundown (complete with all the runway shots) will hit LSR on Saturday. Stay tuned!
Linking up with Elegantly Dressed and Stylish, Walking in Memphis in High Heels + The Fashion Canvas, I Do DeClaire, Straight A Style + On the Daily Express, Get Your Pretty On, Rosy Outlook + Seeking Sunshine, Pumps and Push Ups, and The Pleated Poppy.