I'm back with my girls! We're teaming up again to feature our favorite fall trend.
So what's my fave?
Statement ankle boots.
I could not resist these block heel beauties. Croc suede print? Super pointed toe? C'mon, they're just too good to pass up. Broke them in for the first time with a dark neutral outfit fit for a rainy fall day: an easy color block blouse from Express, a pair of cuffed black jeans, and a side braid.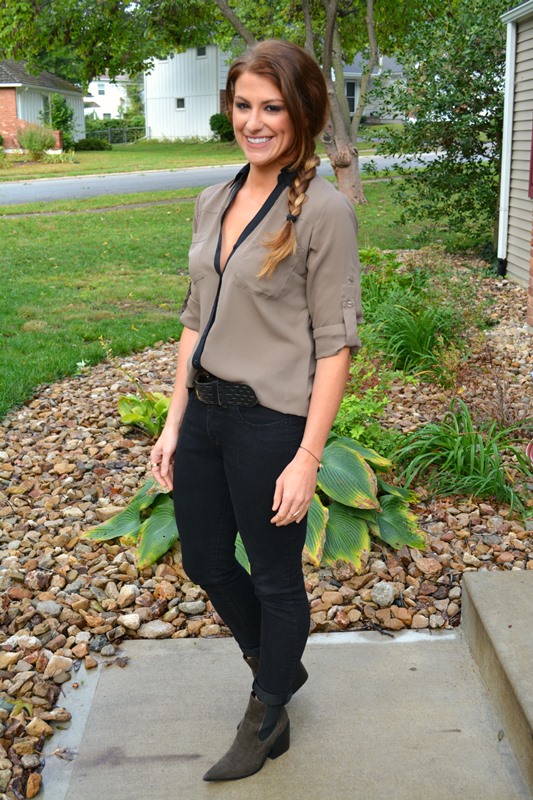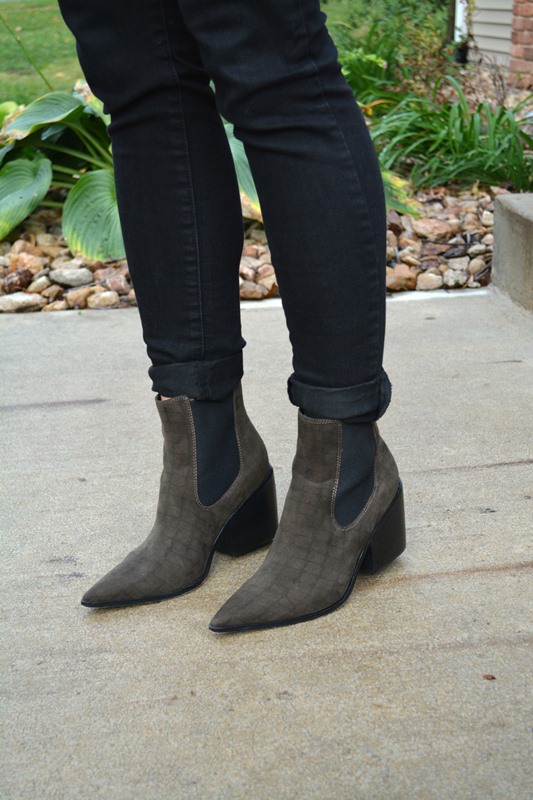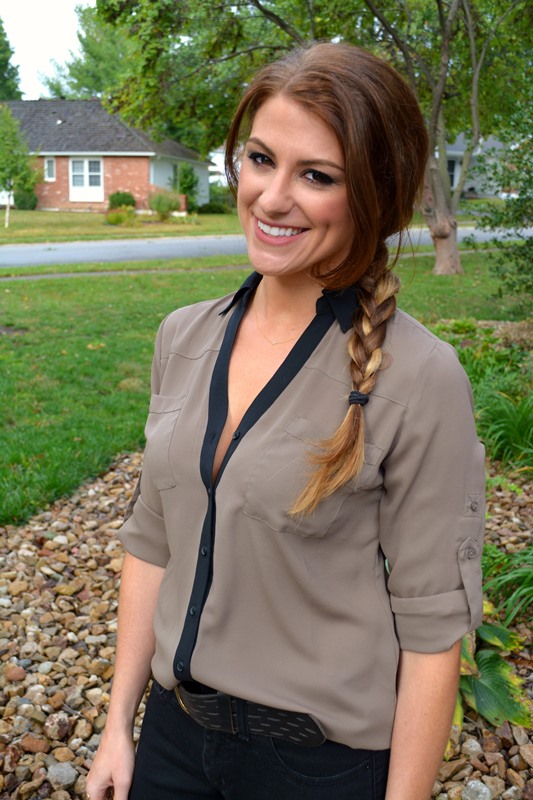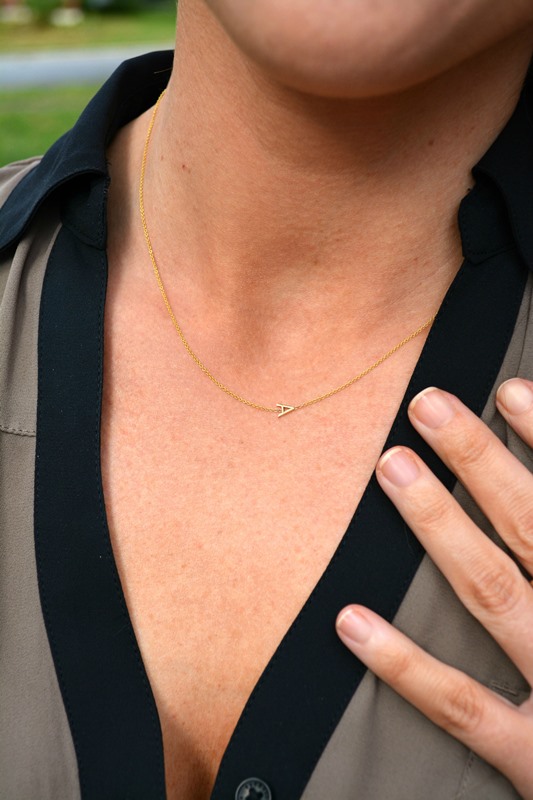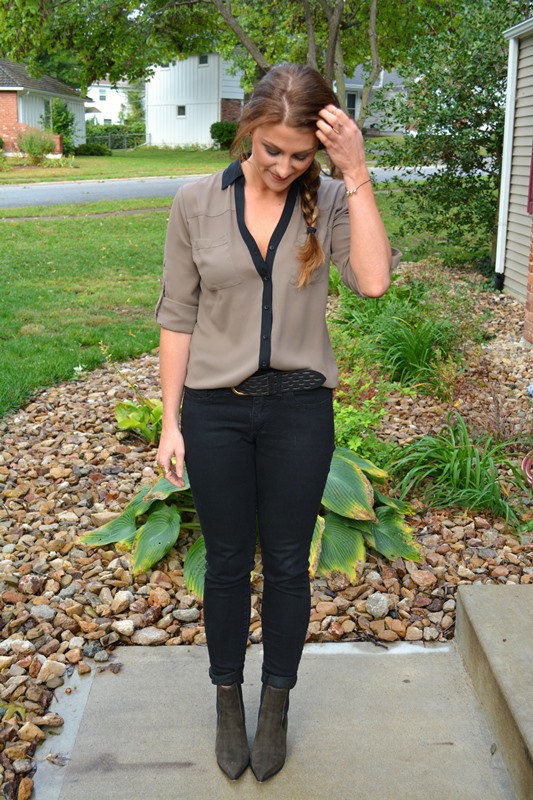 Shop the look:

[caption id="attachment_5357" align="aligncenter" width="533"]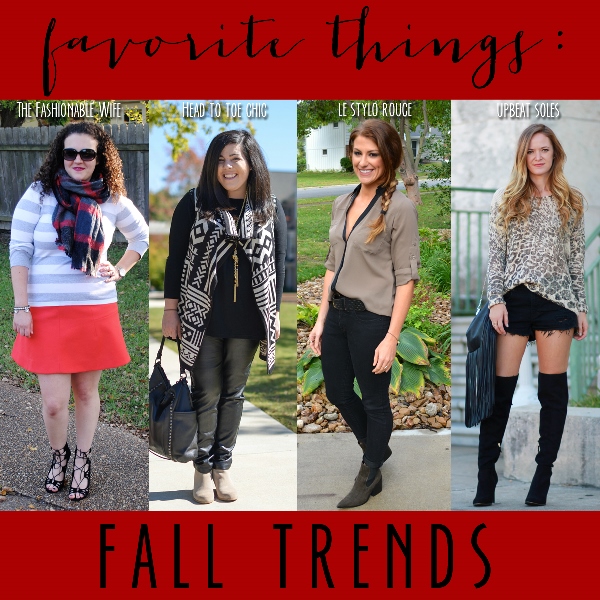 The babes are back![/caption]
Who doesn't like a good gift card? The girls and I are offering you the chance to win $75 to Piperlime so you can pick yourself up some new fall duds. From ankle boots to cozy sweaters, Piperlime has a huge selection of items to choose from. (Bonus: you can also use the gift card at Piperlime's sister stores: Gap, Old Navy, and Banana Republic.)
Ready to enter? Go:
Make sure you check out my fellow bloggers in fall trendy fashion:
The Royals lost in game 7 of the World Series last night– but it was such a good run who brought this city to  life in October. Congrats to the Giants!
Happy almost-weekend and happy Halloween! Have a safe + fun weekend, everyone!
Linking up today with My Girlish Whims, Stylin in St. Louis, Mix & Match Fashion, Perfectly Coutured + White Coat Wardrobe, The Penniless Socialite + The Tiny Heart, The Red Closet Diary, I'm Perfectly Human +Made With Zeal, Happiness at Mid Life, Sincerely Jenna Marie, VMG206, Birdie Shoots, Midwest Bloggers, Style Elixir, The Fashionista Momma, More Pieces of Me + On the Daily Express, Join The Gossip + I Have A Degree In This, Rhea Et Cetera, and Pink Sole + Cha Cha The Fashion Genius.