Destroyed white boyfriend denim with a summery sweater.
During this shoot, I kept calling referring to this outfit as my, "Rich, Hip Grandma-on-a-Yacht" look. Think Blanche Deveraux summering in the South of France after punching a winning lotto ticket: that's the aesthetic. (Speaking of luxe, have you checked out the Zimmermann collection? Because I am swooning.) I built this outfit around a pair of white boyfriend denim– a fresh take on white jeans, which are normally of the super skinny variety. I then layered on a summer-weight sweater (thank you, Free People, for creating the easiest all-season sweaters known to man) with some slouch to it. To keep my legs from looking like sawed-off white trunks, I added a pair of red fringe sandals with a heel. Punchy statement earrings and classic Ray-Bans round things out and further build on that quirky-but-cool Grandma thing. I'm totally down with this look; it has a lot of attitude + personality, and the lighter palette gives it a summer spin while still being appropriate enough for air-conditioned environments.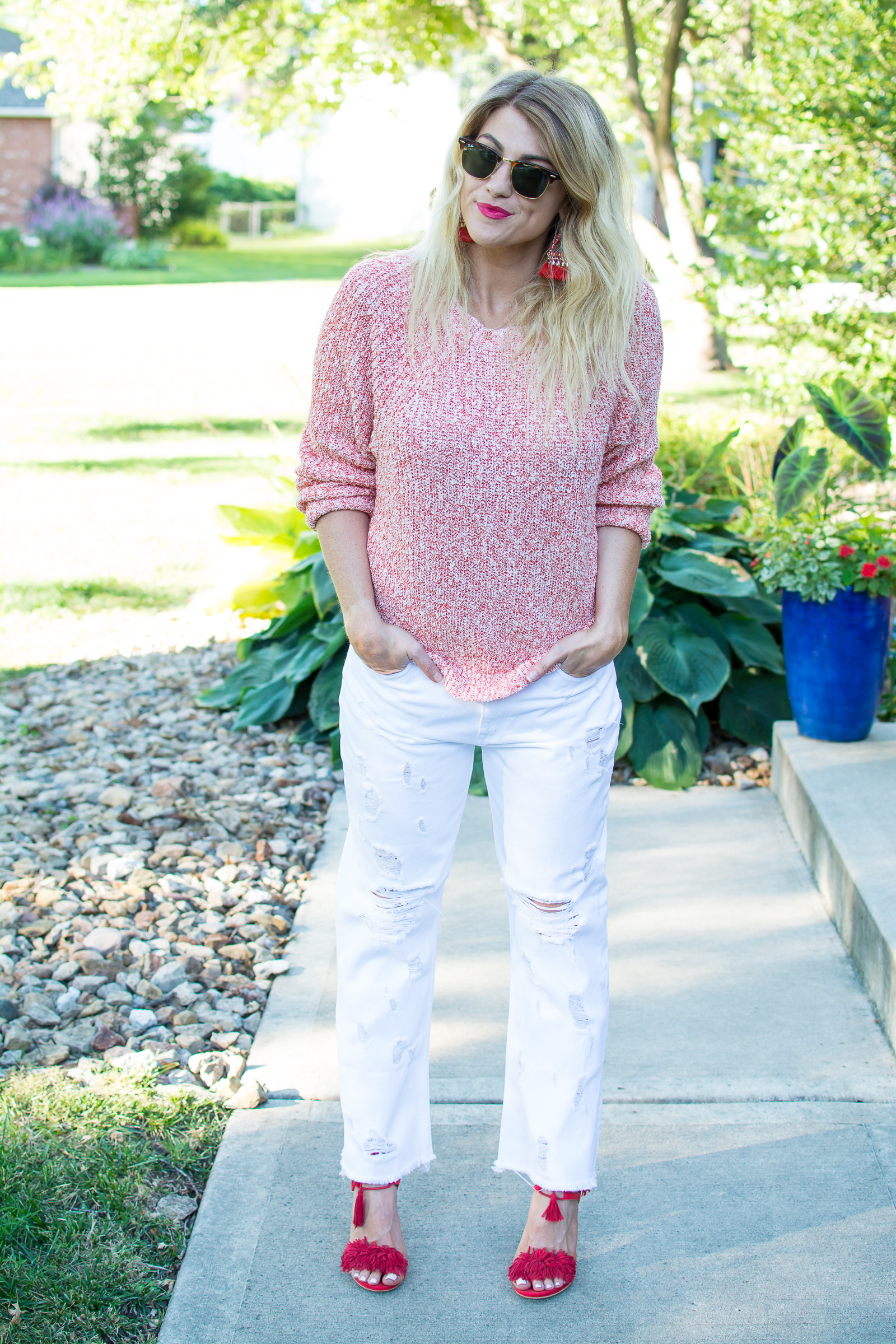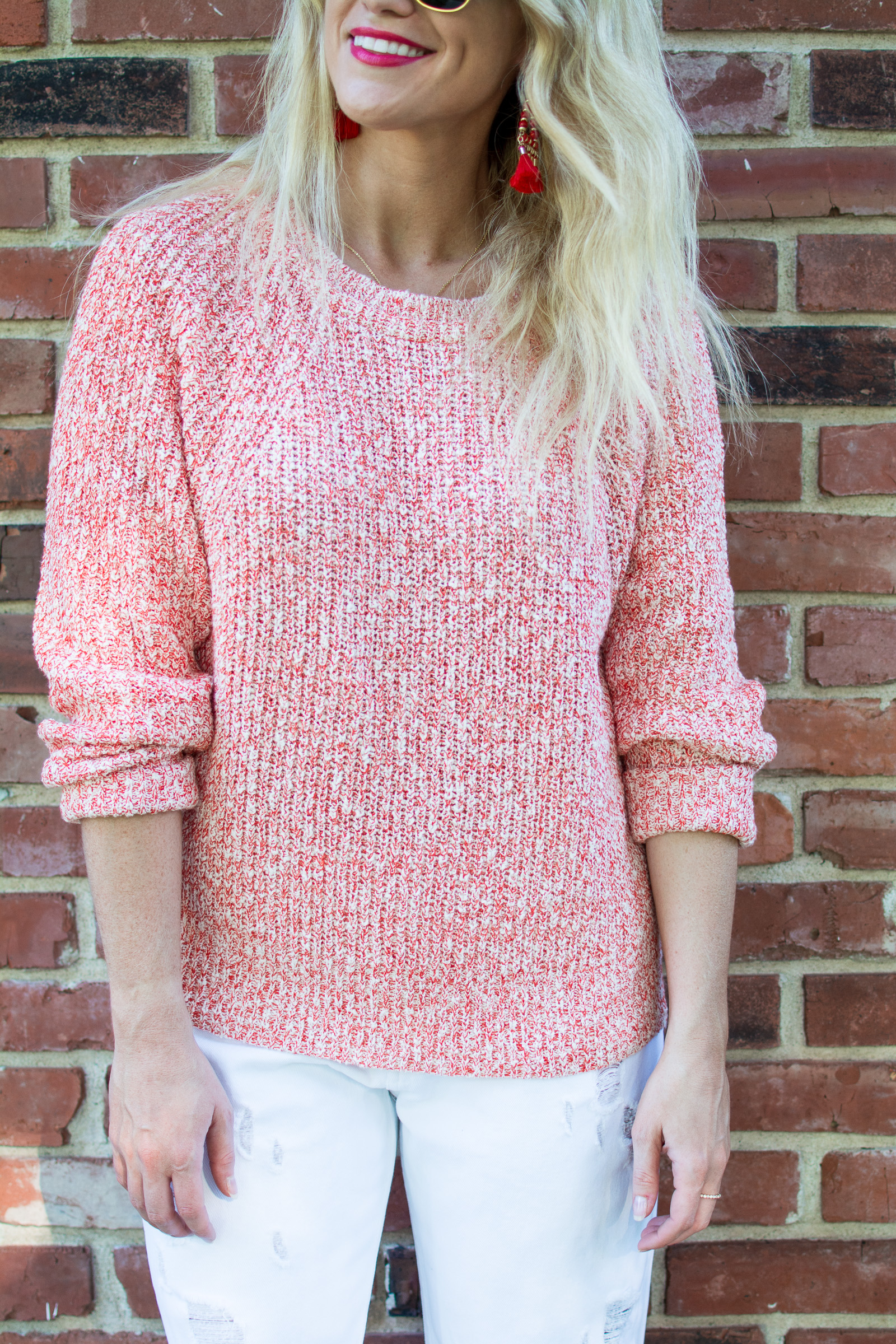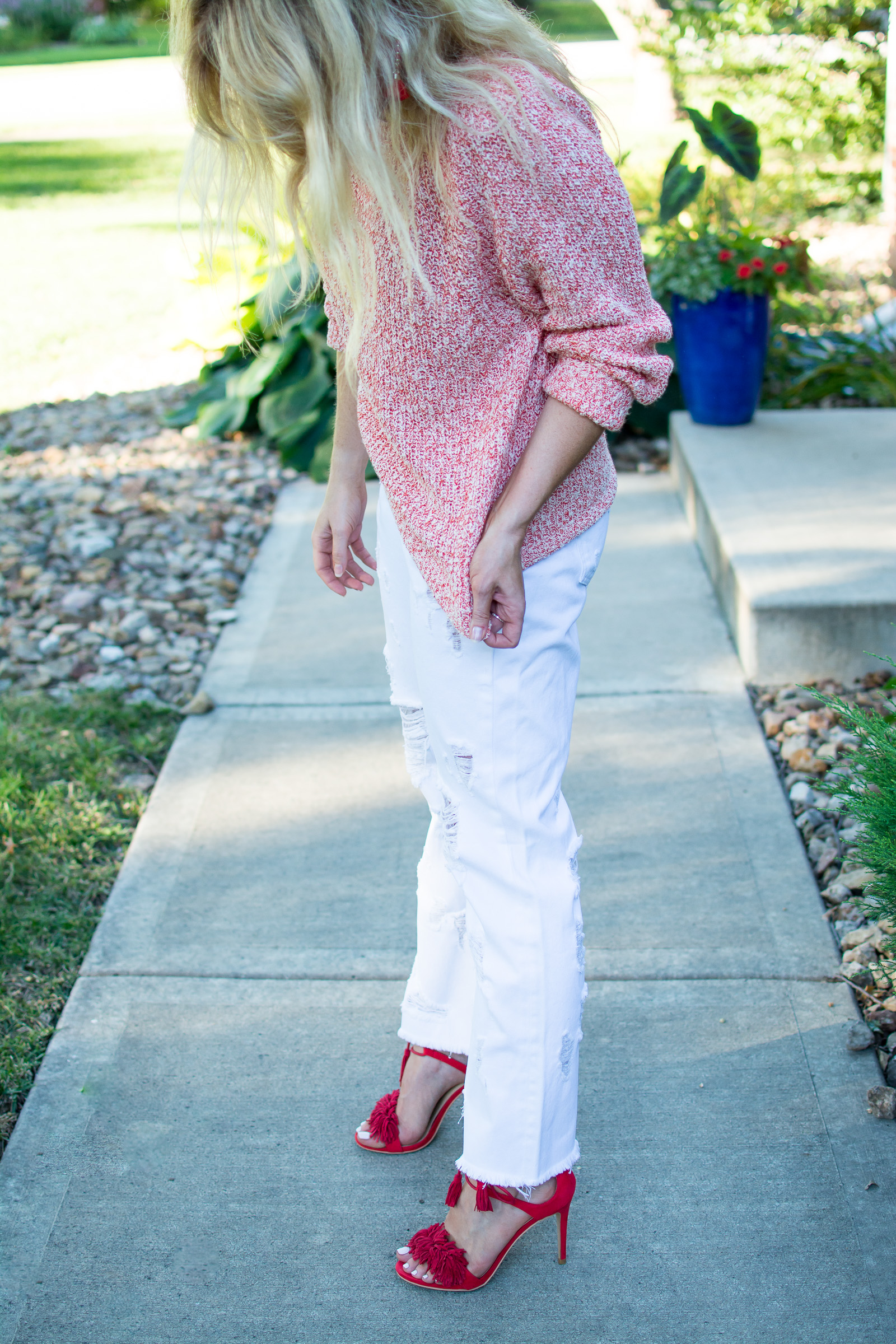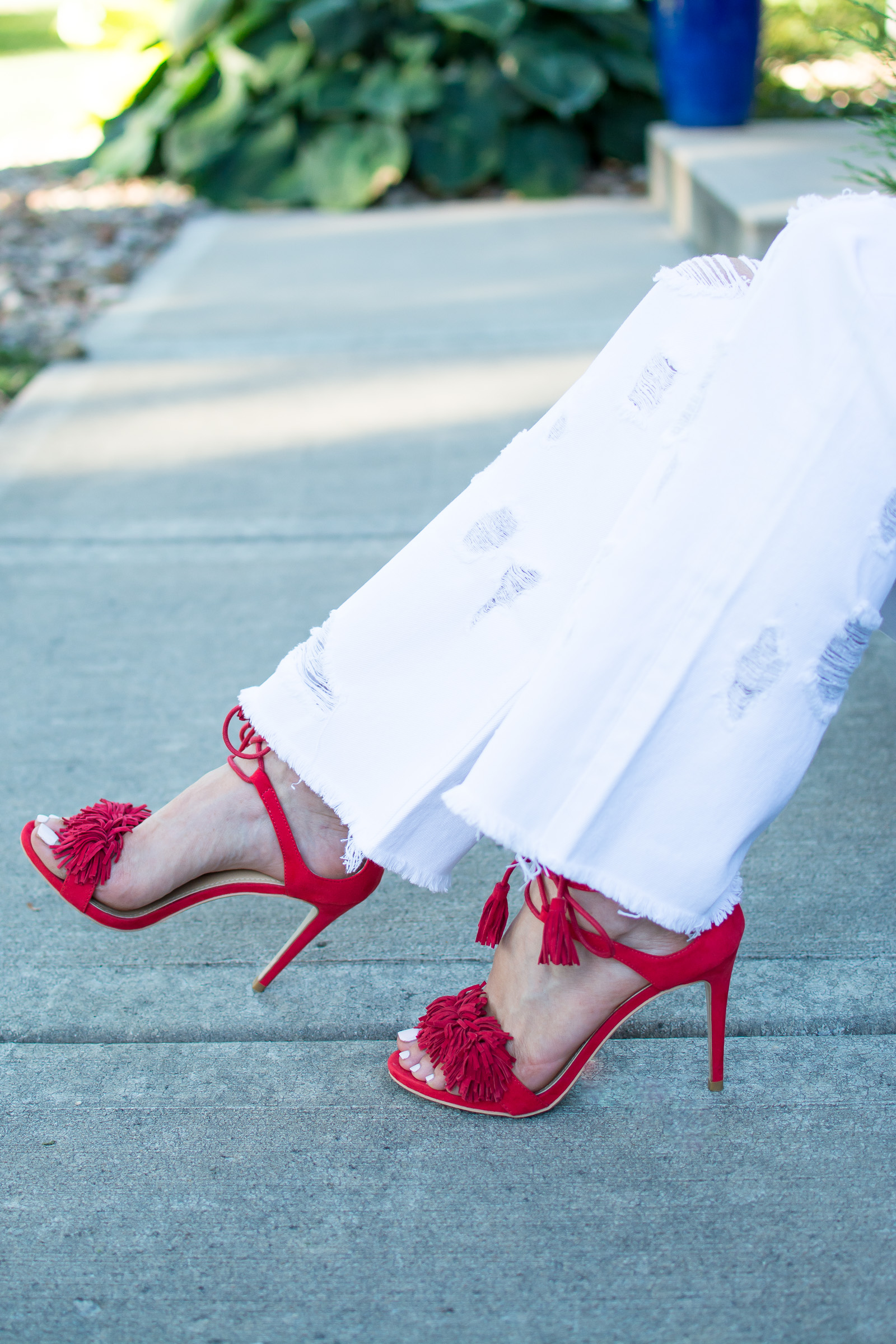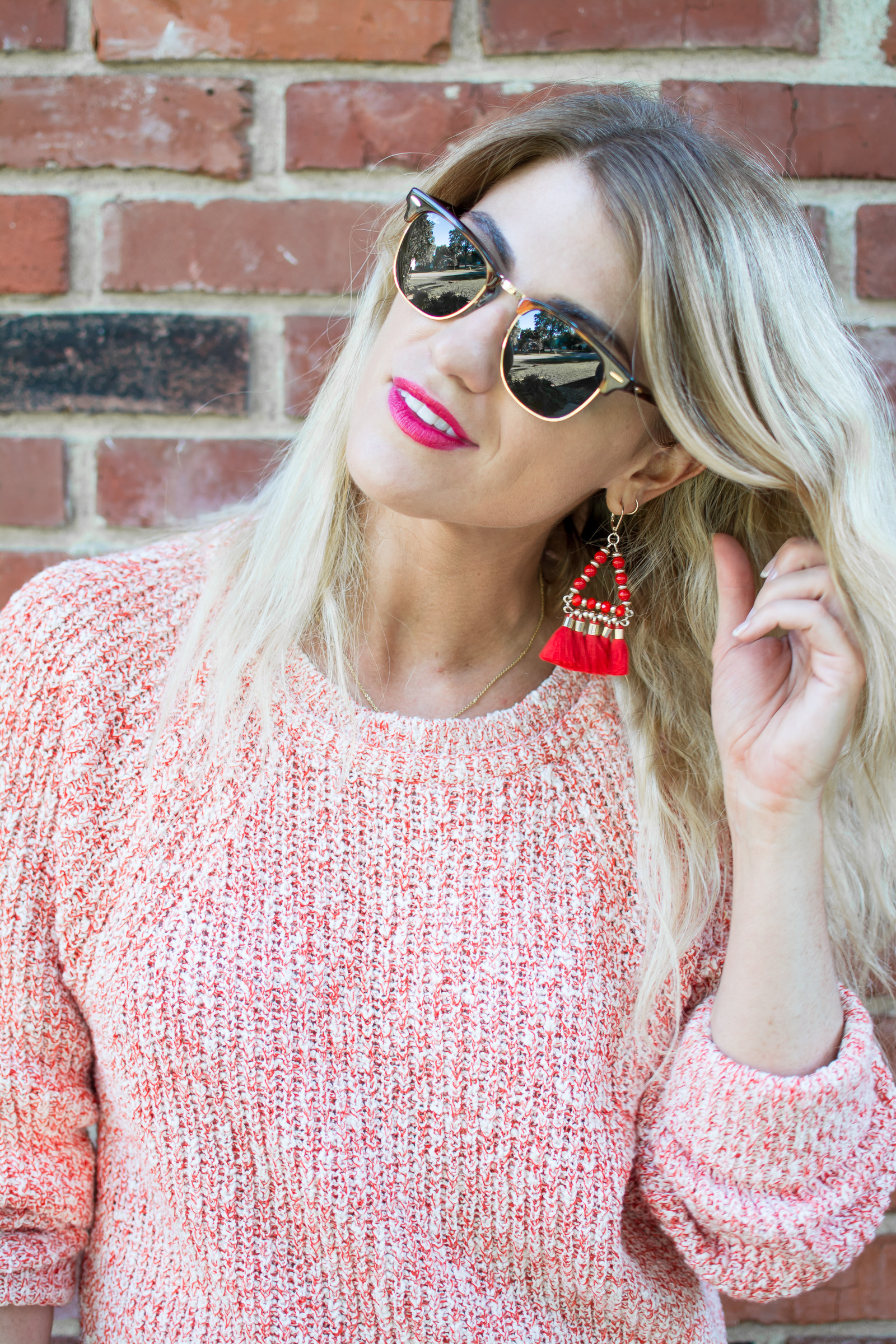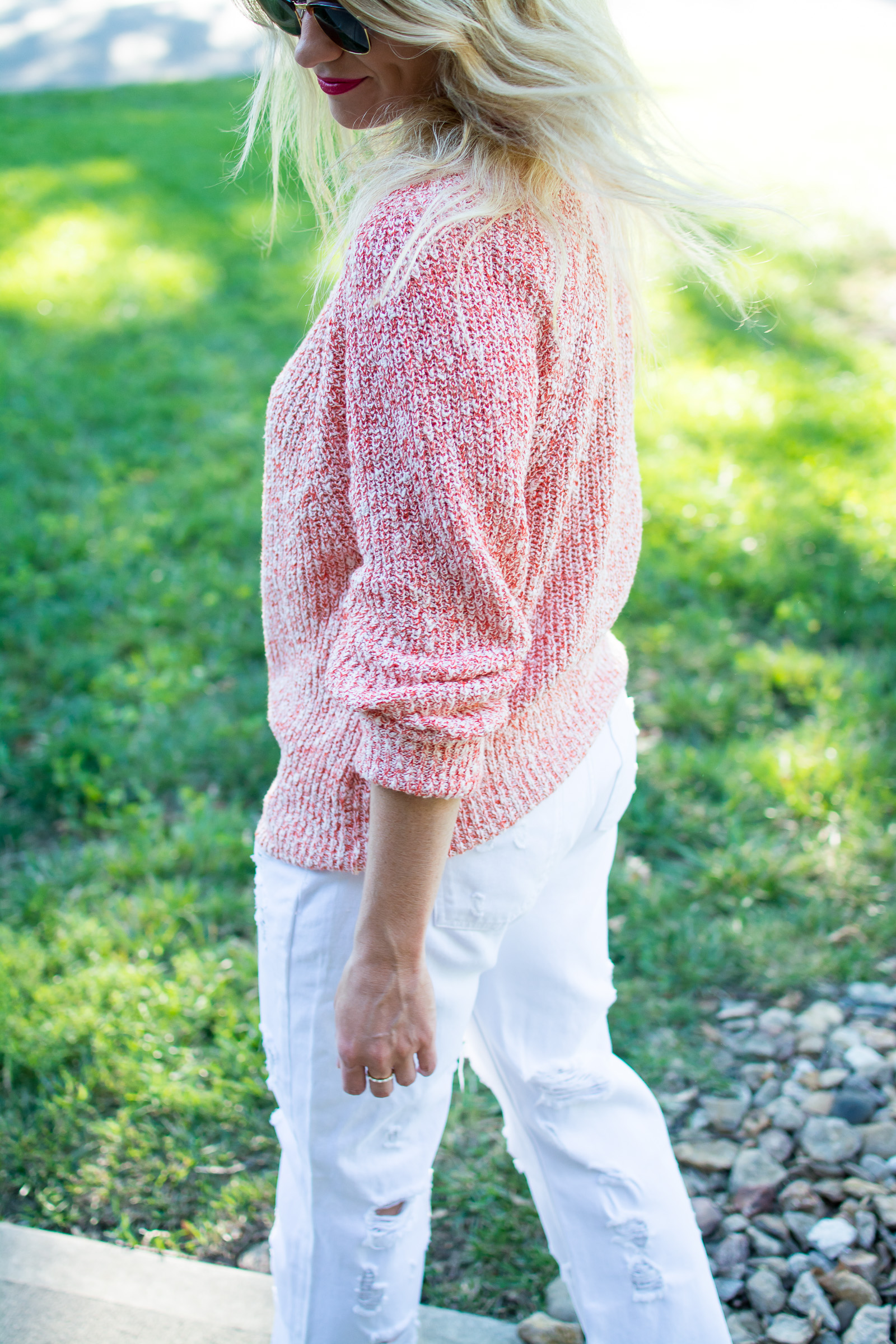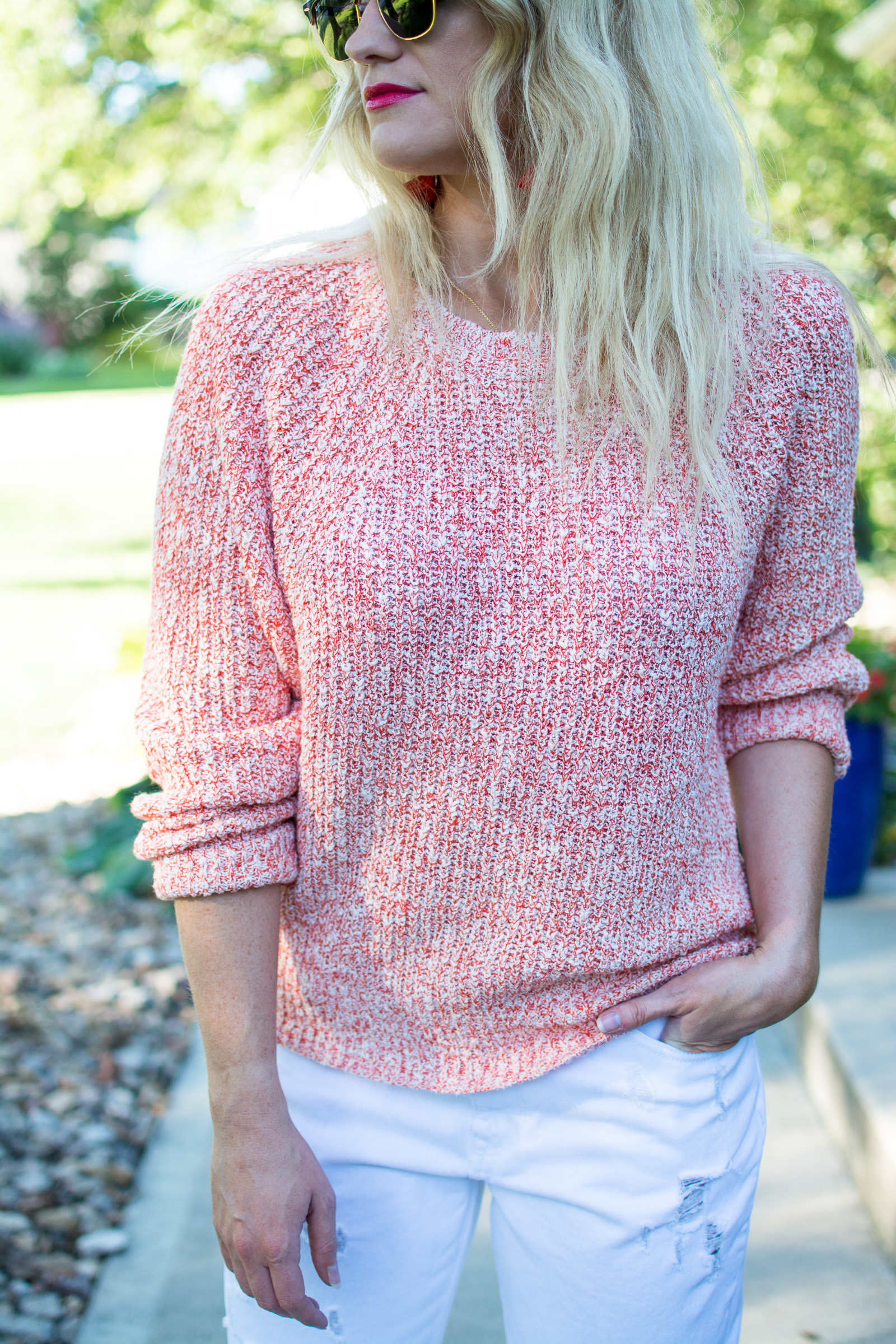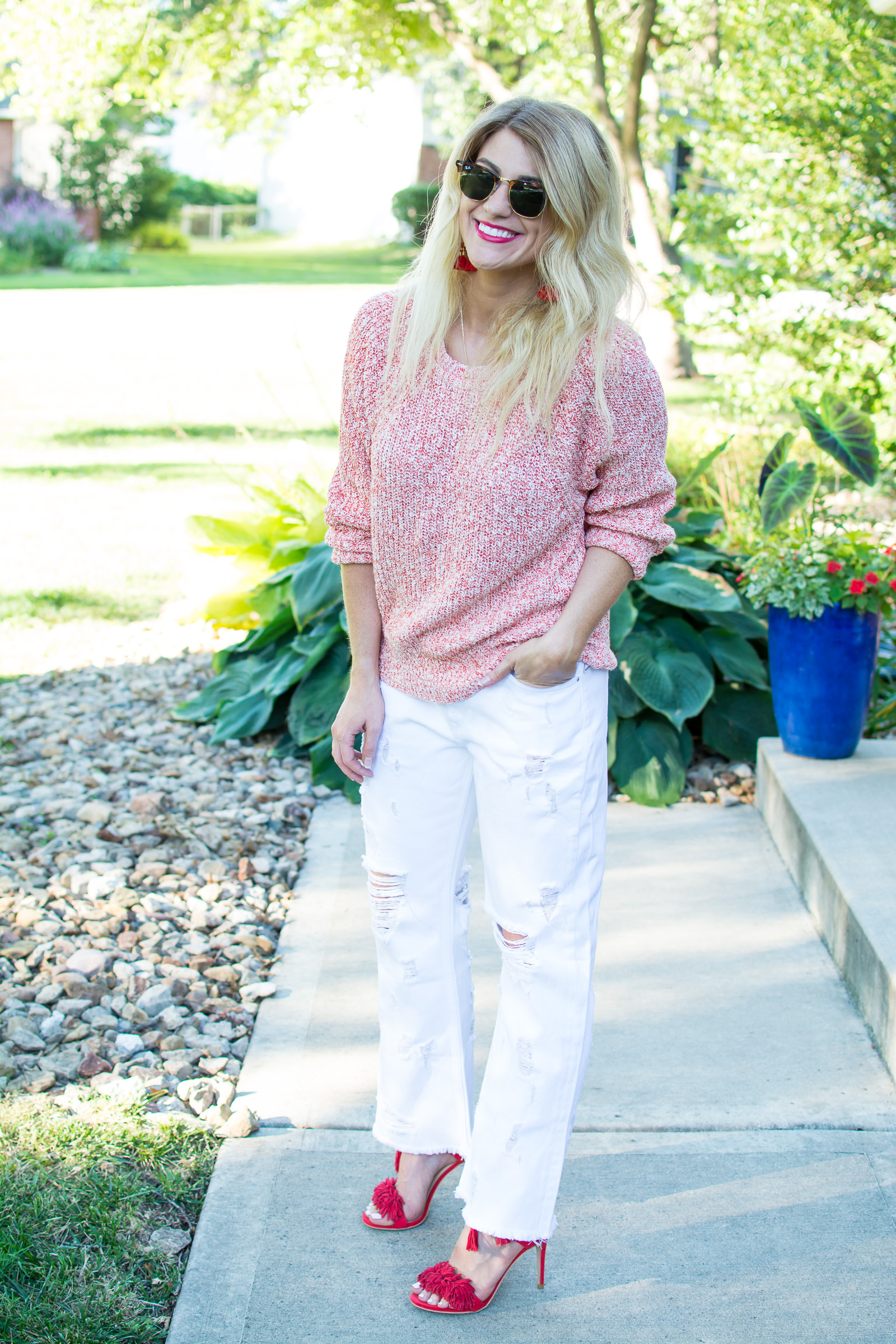 Shop the look:
I'm really interested in exploring how else to wear white boyfriend denim. I definitely think a heel of some sort is required, so perhaps with a heeled ankle boot? I'd probably go with a bright color again to keep it from being too BeeGees. I think these jeans would look killer with a bodysuit, jacket or no jacket. Like thrown over a one piece swimsuit with a wedge sandal and a big pair of aviators.
This sweater will be an awesome transitional piece. Even though it's very breathable (the only reason I can wear it in August, no matter how cool the day), it has enough heft to it that it'll layer nicely come October. I love marled red + white; it's just bright enough to add some interest without falling into the "loud" clothing category. And the slouch factor is ace!
Back to the Zimmermann collection at Blue & Cream: talk about gorgeous items that check the "investment piece" category. I'm lusting over this gingham number and these killer studded wide-leg trousers. I love surfing Blue & Cream for sales, too– you can find designer pieces at a discount, especially as we transition from one season to another.
*This post is in partnership with Nakturnal. All thoughts and opinions are my own.
 Linking up with Elegantly Dressed and Stylish, The J Petite, Walking in Memphis in High Heels + The Fashion Canvas, I Do DeClaire, Straight A Style + On the Daily Express, Get Your Pretty On, Rosy Outlook + Seeking Sunshine, Pumps and Push Ups, and The Pleated Poppy.