A few bloggers pals and I got together to celebrate Nikki, who received her yoga teacher certification after working hard to complete 200+ hours of training. Seems like the perfect occasion to showcase a little fitness style + offer a $175 giveaway to Athleta. I'm sporting these Prismsport python leggings with an over-sized burnout tank, striped sports bra, and Roshe Runs. I love loud workout gear; there's something about pulling on a crazy pair of printed leggings that make hitting the gym a bit more bearable. (Whatever works, right?)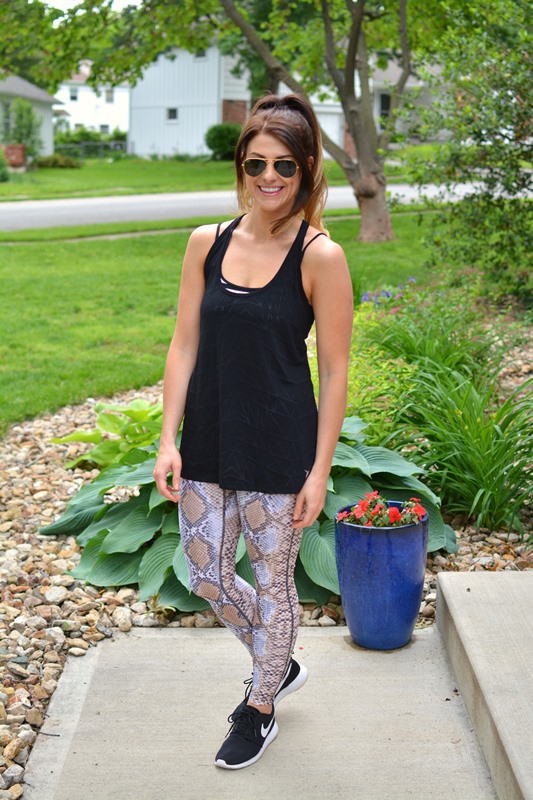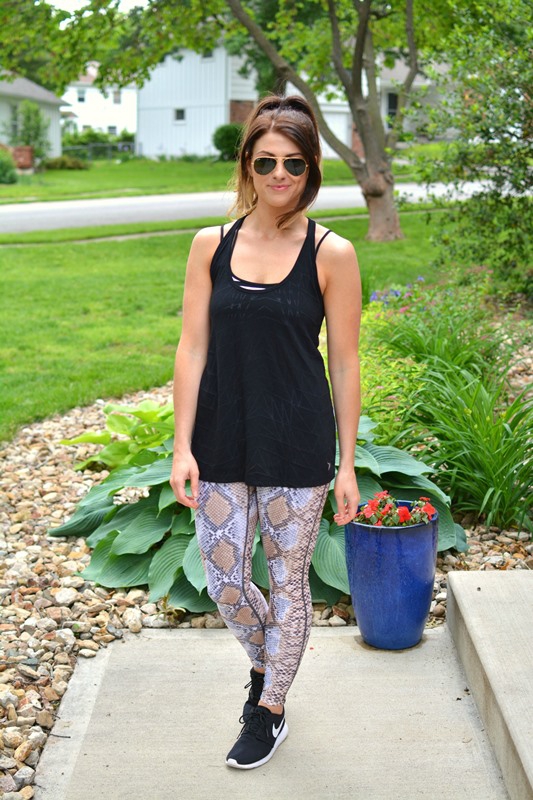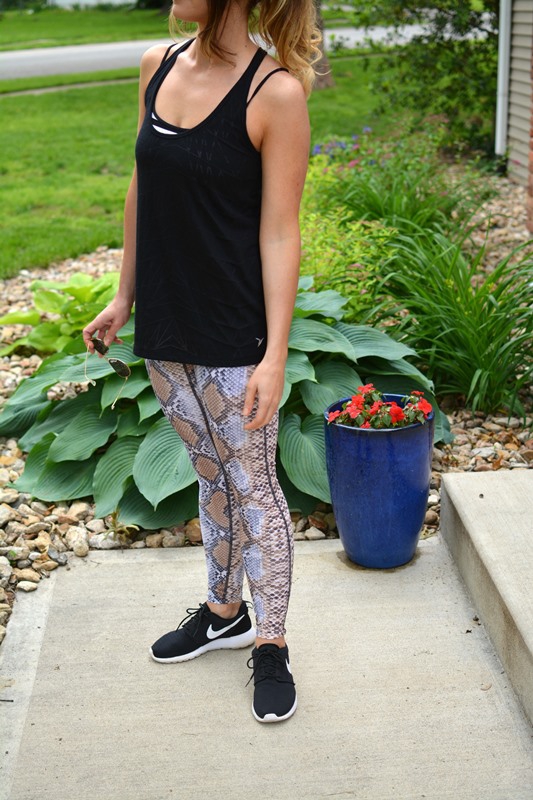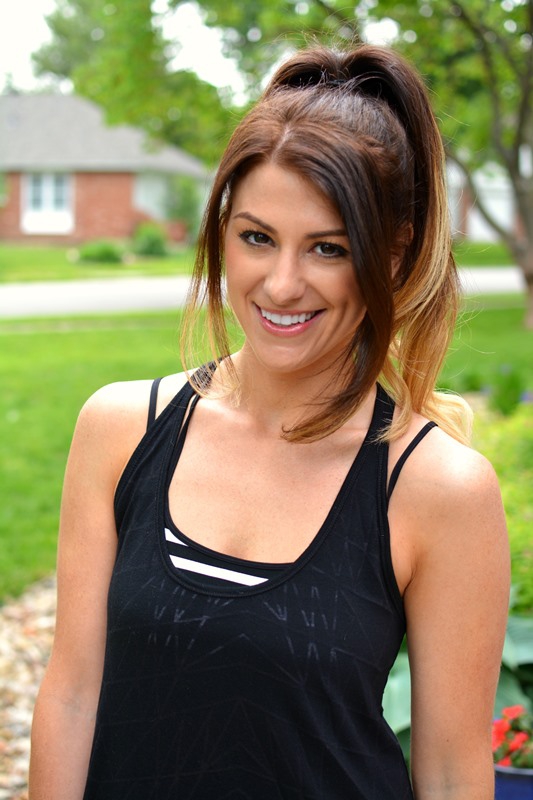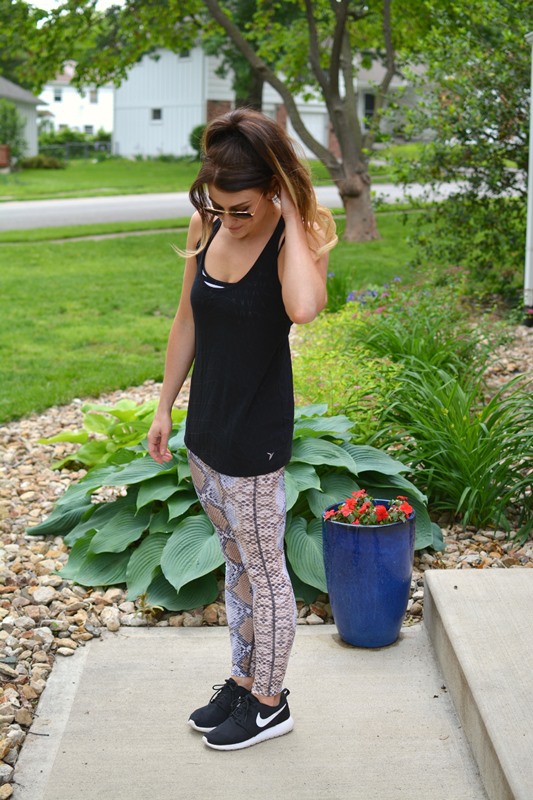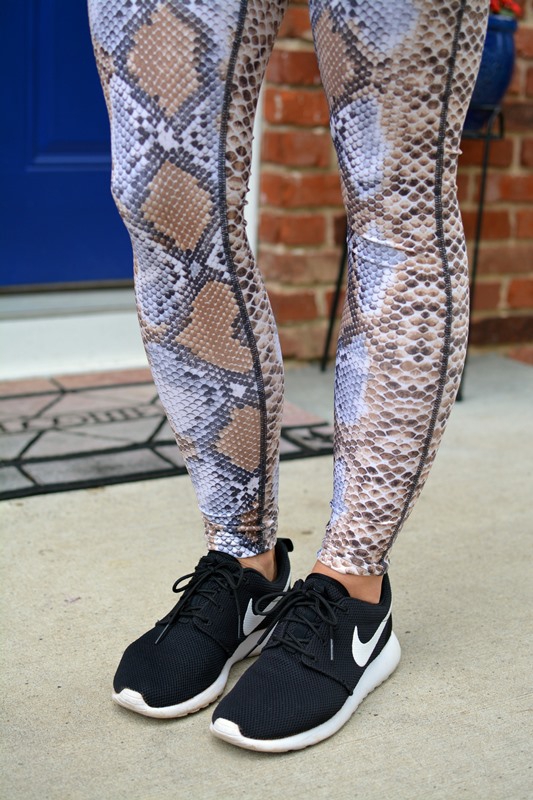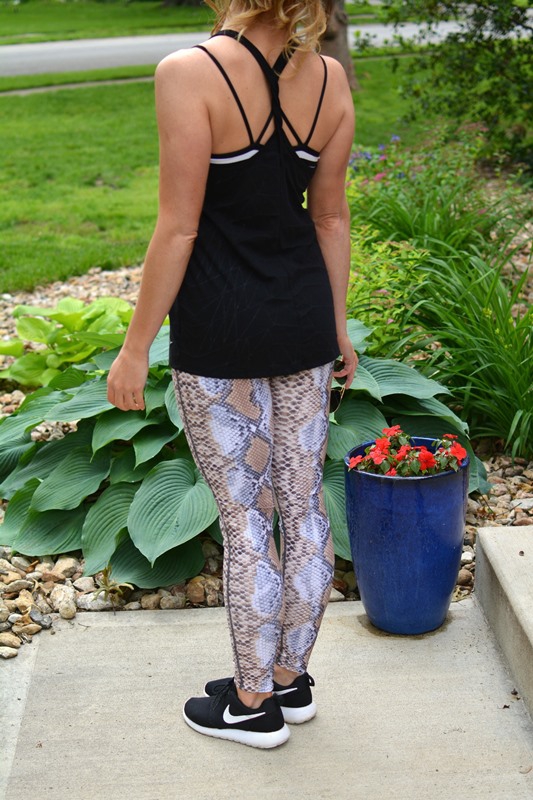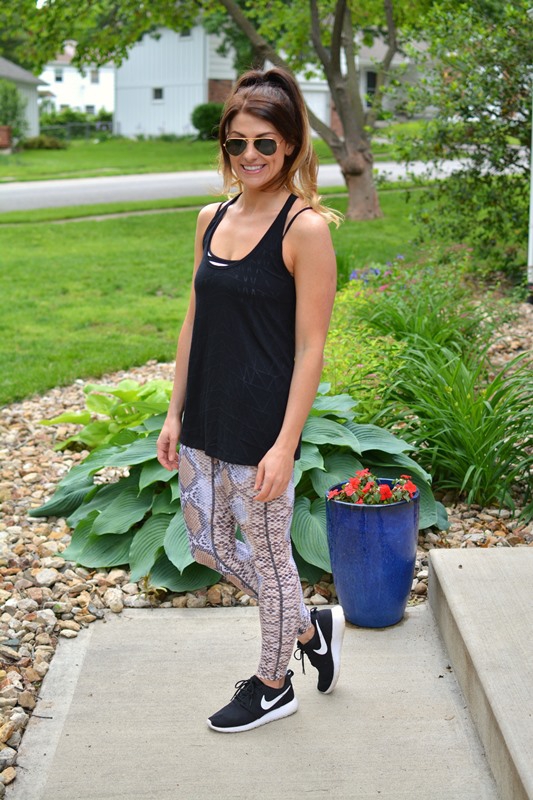 Shop the look:

I'm so here for these Prismsport python leggings- great for summer + winter indoor workouts, and any errands I have to run post-gym.
To celebrate Nikki + her awesome achievement, there's a $175 giveaway to Athleta up for grabs. Which means you have the chance to win a gift card for a few new bright + shiny pieces of workout gear; score! Open internationally; enter below:
Brought to you by me + these awesome babes:
Nikki of The Fashionable Wife / Laurel of The Hive / Sarah of Back Home Blue / Shannon of Upbeat Soles / Rachelle of PinkSole / Shannon of Clothes and Quotes
Lastly, if you want to catch my segment from last week on KCTV5's Better Kansas City morning program, you can view it right here. Did you know the polo is baaaaack?
Linking up today with My Girlish Whims, Stylin in St. Louis, Doused in Pink + Curly Crafty Mom, Mix & Match Fashion, Chic Street Style, The Penniless Socialite + The Tiny Heart, The Red Closet Diary, Happiness at Mid Life, Life of Malones + East Coast Chic, Sincerely Jenna Marie, VMG206, Birdie Shoots, Midwest Bloggers, Style Elixir, The Fashionista Momma, More Pieces of Me + On the Daily Express, Rhea Et Cetera, and Pink Sole + Cha Cha The Fashion Genius.