As much fun as prints can be, don't knock a neutral. Especially when they've got that lived-in feel and are super soft + a bit faded. Makes for a solid casual outfit and leaves plenty of room to do your talking with accessories. For example, these pointed toe suede boots and a tortoiseshell pendant I'm all about lately are in the spotlight when paired with neutral basics. These boots checking all the right boxes to become a forever fave: they're a little aggressive, have a nice heel, and are pretty weird.
I snagged this work shirt at Zara over the summer, but it's still in the rotation. It wears nicely here with olive green trouser leggings (I think people are calling these "treggings" now; I don't know how to feel about this), and will be good half-tucked into a pair of a denim cutoffs when spring + summer finally roll around.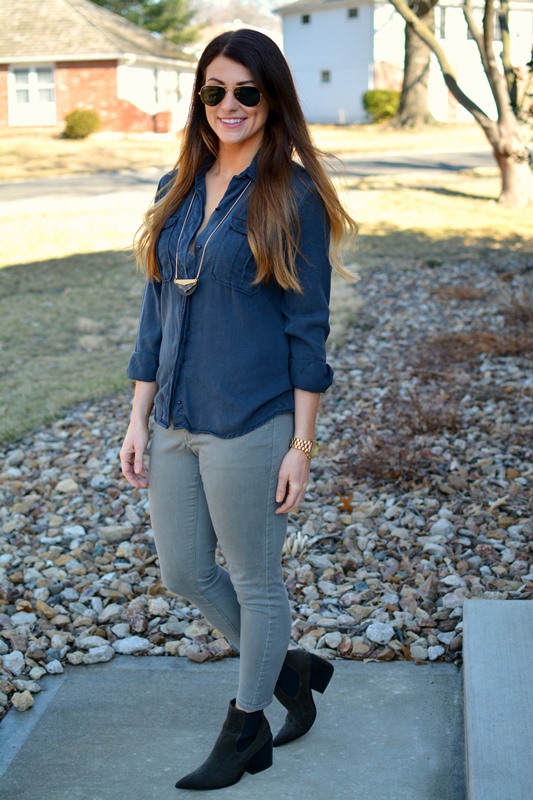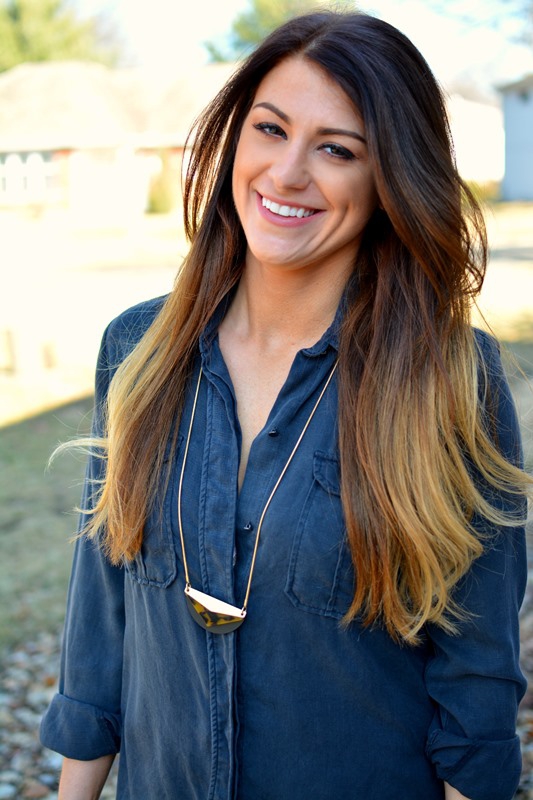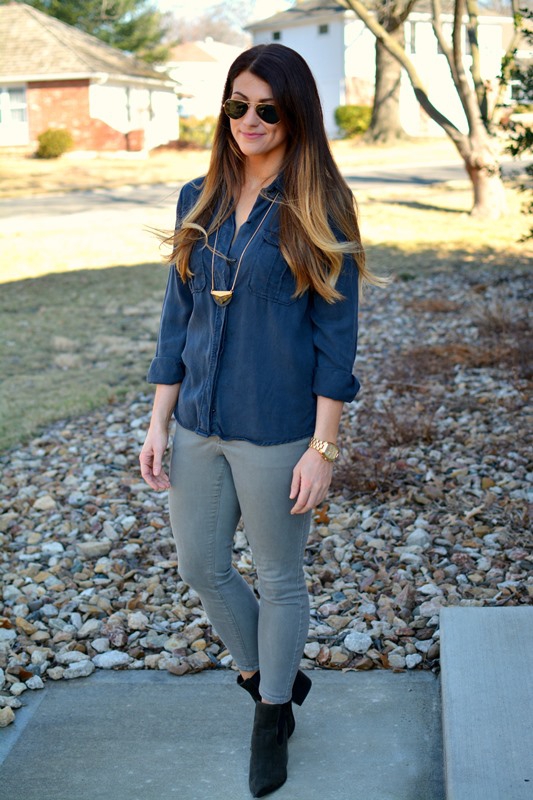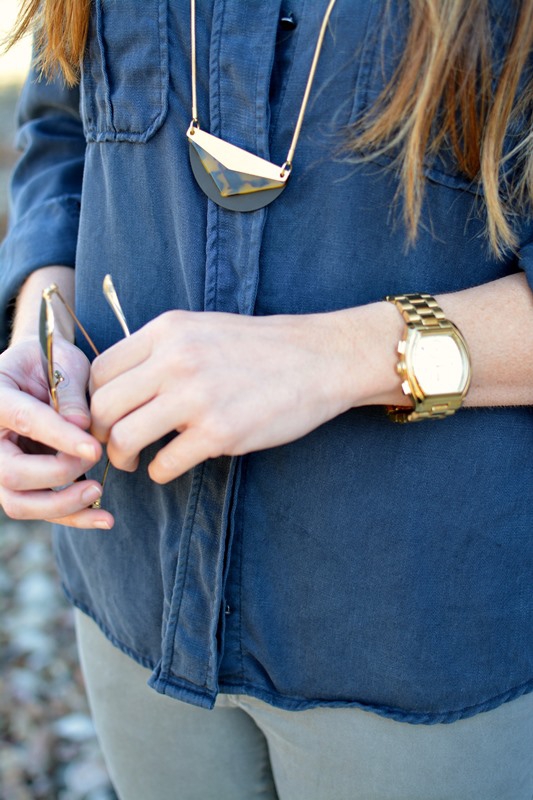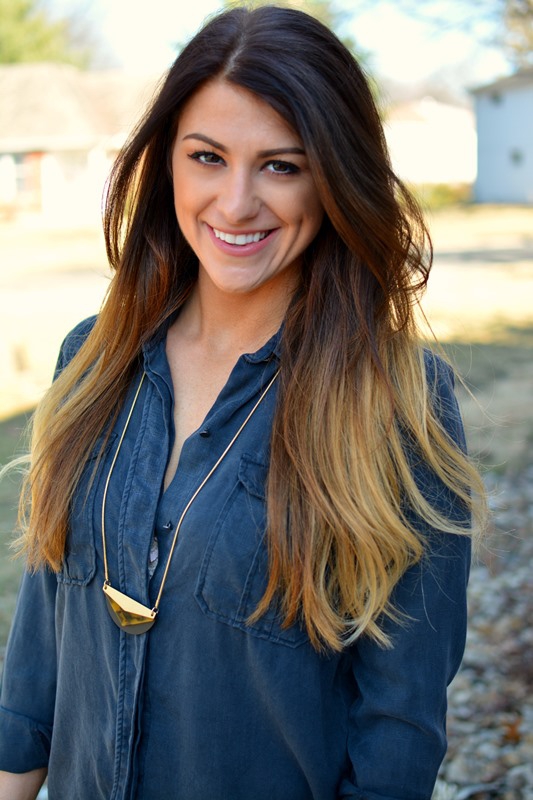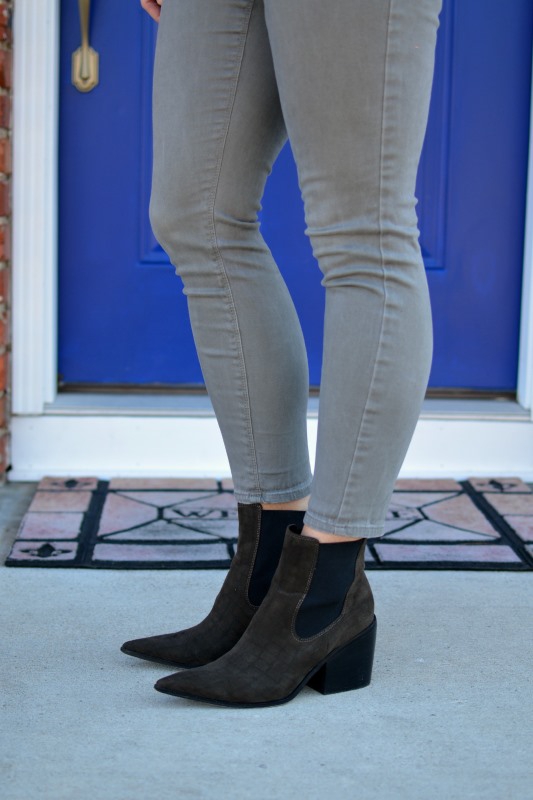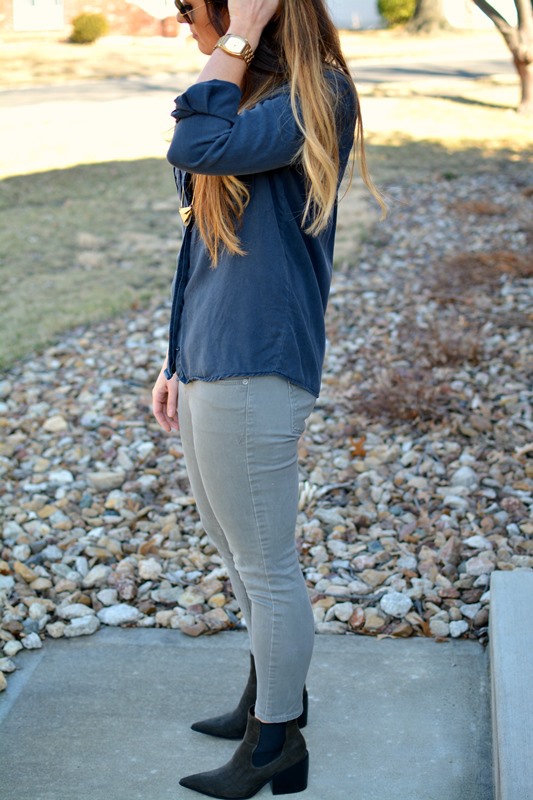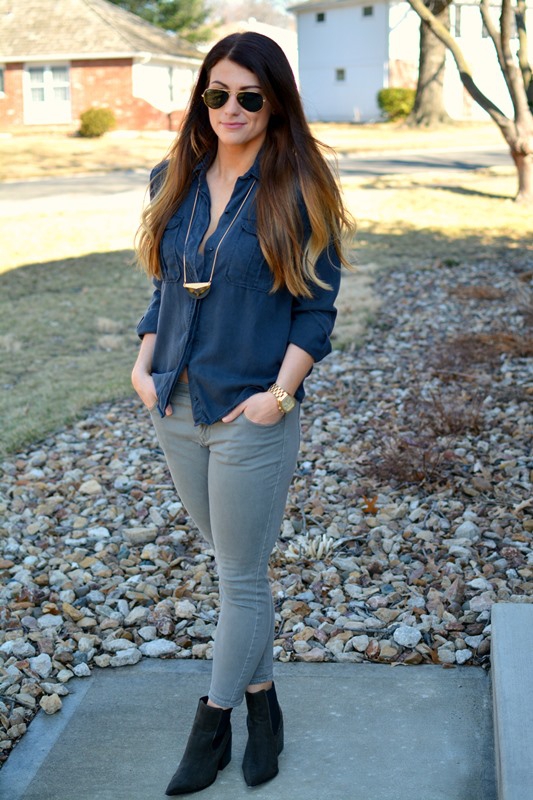 Shop the look:


March, people! Can you believe it? I know it'll be a few weeks before we start seeing a shift in the season, but I'm more than ready for spring when that calendar flips from February to March.
Don't forget the Shopbop sale is still happening through this Sunday. You can get up to 25% off your total purchase! Get the details on what I'm buying and shop 'til you drop.
Linking up today with My Girlish Whims, Stylin in St. Louis, Mix & Match Fashion, Chic Street Style, The Penniless Socialite + The Tiny Heart, The Red Closet Diary, I'm Perfectly Human + Made With Zeal, Happiness at Mid Life, Life of Malones+East Coast Chic, VMG206, Birdie Shoots, Style Elixir, The Fashionista Momma, More Pieces of Me + On the Daily Express, Rhea Et Cetera, and Pink Sole + Cha Cha The Fashion Genius.