Clear + frequent communication is the key to getting great hair.
I sat down with my stylist, Stephanie, for another conversation around our favorite topic: really good hair. (You can catch up on the first convo
here
.) We discussed how important communication is (especially when making a big hair change!) and steps you can take to make sure you have a successful salon trip.
What should you do if you're seeing a stylist for the first time?
1) Set up a consult! Most people don't know you can do this- and it's free! It gives you and the stylist a chance to discuss the goal for your hair before your actual appointment. A consult is the best way to sort out where you're going hair-wise and is much better than showing up in his/her salon chair on the day of the appointment with a ton of ideas and no real direction. You will end up happier with your hair, I promise.
During a consult, your stylist gets the chance to see your hair live + in person, which can help with style recommendations and can further spark brainstorming. For example, if a new client comes for a consult and wants to go super blonde but her hair is very weak and/or fine, I can be upfront in that initial meeting that getting to her color goal may take more than a few visits in order to preserve the integrity of her hair.
In the event you can't swing a live meeting, texting/emailing back and forth (with pictures of your hair) is good in a pinch. And once you've established a relationship with your stylist, it's a great way to keep in touch. Ashley and I text periodically as she finds inspiration pics; they're helpful to get me thinking about how to approach her next appointment and spark some good conversation about where she is + where she wants to go in terms of style + color.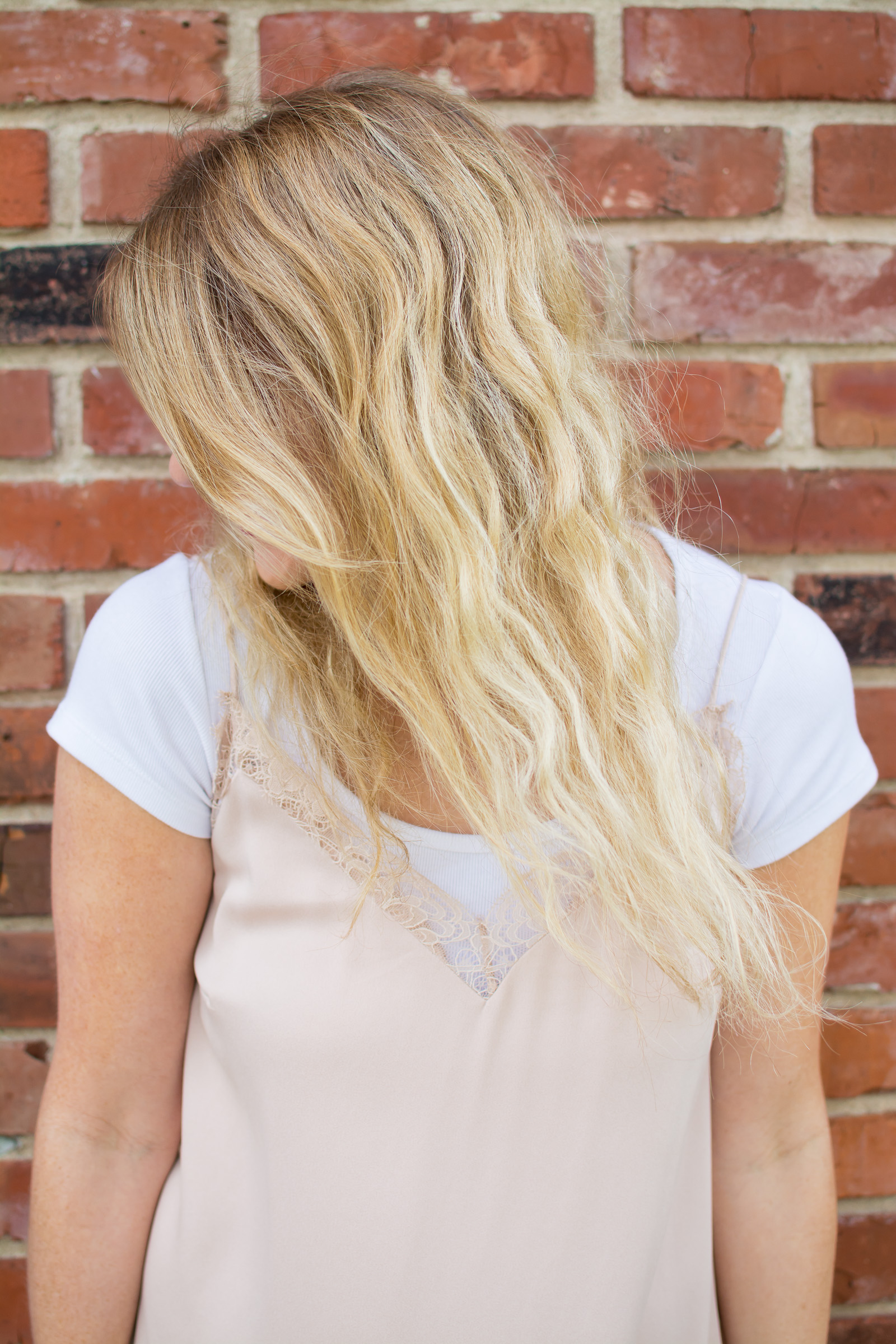 2) Talk budget! Do not be afraid to ask what your stylist charges ahead of time- it'll save you sticker shock, believe me.
Know that the first salon visit on the road to a big color change will be the most expensive- you could need several different colors to achieve the right look, and your hair may need a deep conditioning mask just after in order to add some protein back in, or a toner to cool the color off, followed by a cut or a trim to shave off dead ends, etc. These add up! But then when you're back in the chair for touch-ups, things will be way less expensive. The point is to ask ahead of time so you can plan.
Many stylists are also willing to work within their client's budget. For example, if a client tells me she can afford $150 every 4 weeks, I'll do my best to make that happen.
3) Bring photos! I tell my new clients (or current clients looking for a big change) to bring in photos of the end goal, and also a list of what they like about their current hair (color, style, texture, cut) and what they don't like.
 Talking treatments + products with your stylist 
If your stylist recommends salon treatments, it's because your hair needs it, not because he/she is trying to upcharge you. For example, we've been pretty aggressive at times with Ashley's hair during the lightening process. (Ashley note: aka My Journey to Blonde!) During these visits, I've added a deep conditioning mask right after we wash her hair to add back in the proteins stripped by the bleach. This keeps her hair strong + healthy. We also tone Ashley's hair to cool her off (she's all about icing her hair out right now!), and the deep conditioning mask creates a nice even surface for the toner to adhere to.
The same idea about in-salon treatments applies to products your stylist recommends. If he/she suggests you use a strengthing treatment after your shower, do it. If he/she suggests you do a conditioning mask at home once a week, do it.
When I tell my client to buy a deep conditioner on the way out of her salon visit, it's because her hair needs it and I want to make sure her hair stays healthy. (I don't personally make commission off products- some stylists do, but I don't.) I'm only recommending a product because the client's hair needs it, not because I'm trying to make a buck for my salon. And I'm always willing to work within budgets to find a cost-effective product- which is why those budget talks are so helpful!
The way I look at it: you wouldn't but a $50,000 car and then not ever change the oil, right? So why spend the money on your color and style, only to not maintain the health of your hair? These routine maintenance treatments are necessary. Your stylist is looking at the whole health of your hair, not just how the color and cut end up.
All this being said, if you ever feel like you can't trust your stylist, or that he/she is leading you astray- switch. Get a second opinion! Feeling good about how you spend your money + feeling like you can trust your stylist is very important.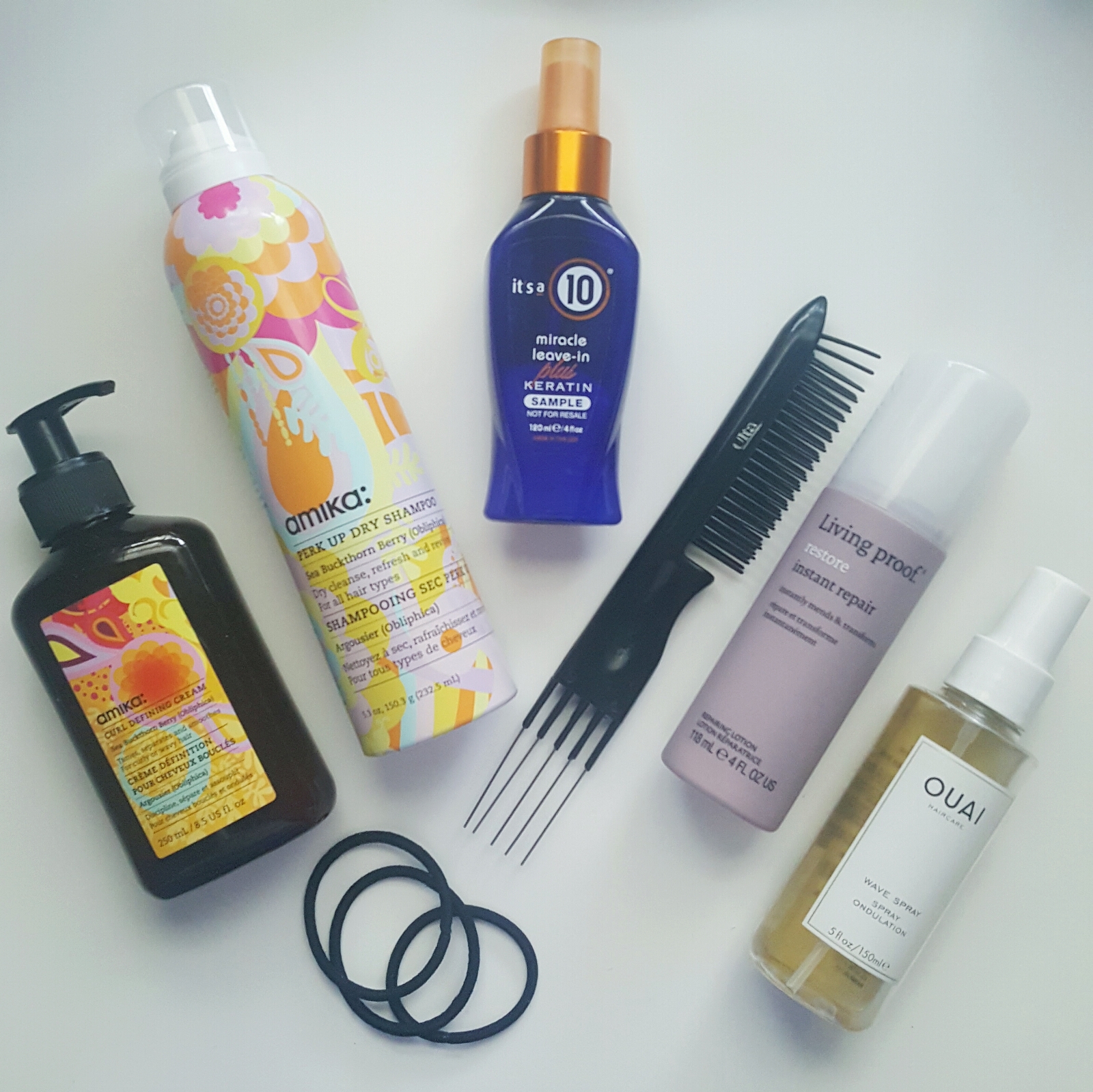 I've linked my current hair faves below, a few of which were direct recommendations from Stephanie. The Amika brand smells absolutely incredible and I've grown super attached to the brand's dry shampoo and curl cream. I use the It's a 10 Miracle Leave-in and the Living Proof Restore Instant Repair after Steph suggested 'em; my blonde hair needs all the strength it can get as we continue to go blonde. Also love this wave spray by Ouai; it's way less drying than your standard salt spray and has a great beachy + matte finish. Shop 'em below!

Kansas City friends, I could not recommend Stephanie's talent + services more if you're looking for a stylist. Stephanie's a master stylist at Beauty Brands; reach out and schedule with her at: stephanie.holle15 [at] gmail [dot] com. You can also find her on Facebook and Instagram to see more of her work.
*This post is sponsored by Shear Texture by Stephanie Holle. All thoughts + opinions are my own and I'm happy to partner with Shear Texture to bring you this post.