The best beauty tips for staying cool this summer.
While Kansas City enjoyed a fairly mild June, July has been pretty steamy. KC is known for its humidity (lucky us!) and with the heat indexes near 100º, this week has been downright sweltering. Luckily, my friends at Babbleboxx came to the rescue with a box full of goodies that make staying on top of one's beauty game easier than ever.  Summer beauty? Consider it hacked.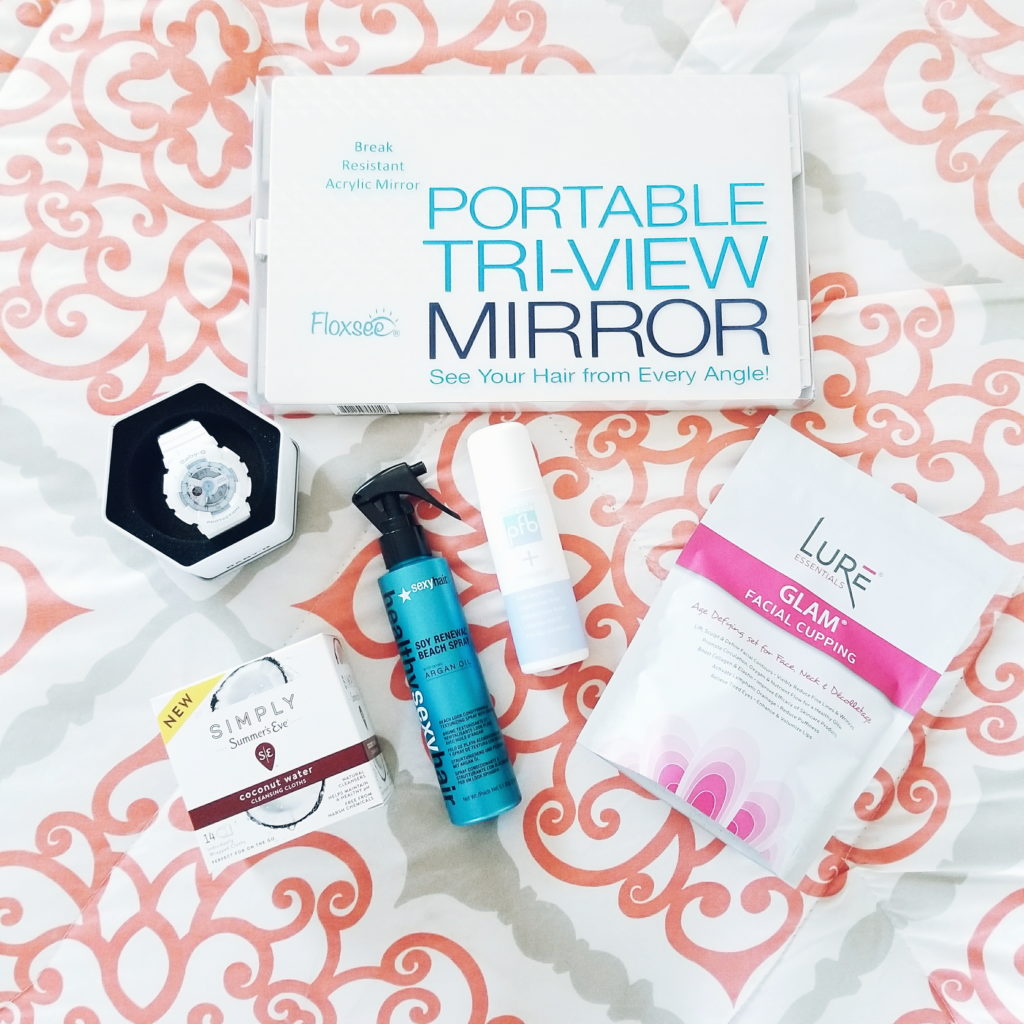 Floxee Portable Tri-fold Mirror.
I don't know about you, but whenever I'm giving myself a blowout, it drives me insane when I can't really see the back of my head. The folks at Floxsee solved this problem with their tri-fold mirror. is a new product that provides a 360-degree hands-free view of your head. You simply pull out the hooks and hang it over a door, then adjust the length to so you can see all your angles. (Seriously, these telescoping hangers are genius!) The Floxsee mirror is made of break-resistant acrylic + folds flat, which makes it portable and ideal for traveling. (I plan on tossing this in the weekender here in a few weeks when we hit the lake.)
The Floxsee mirror is made of break-resistant acrylic + folds flat, which makes it portable and ideal for traveling. (I plan on tossing this in the weekender here in a few weeks when we hit the lake.)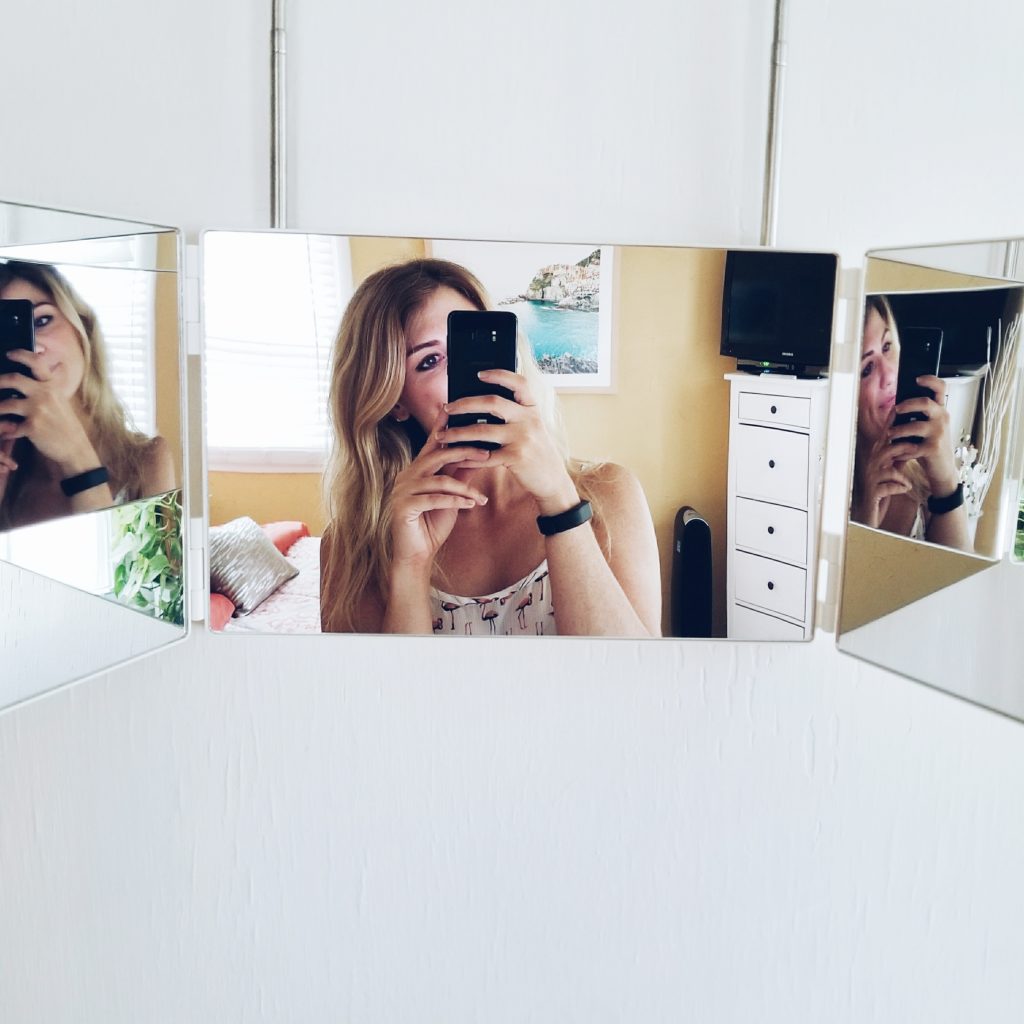 Summertime means swimsuits, tank tops, and short shorts. It also means shaving delicate areas like the underarm and bikini line more often, which can lead to increased irritation: ingrown hairs, razor bumps, and hyperpigmentation. PFB Vanish + Chromabright helps combat all three of these issues with their blend of active (yet gentle) glycolic, lactic, and salicylic acids. These acids combine to lift ingrowns, soothe bumps, and diminish dark spots.
I love this stuff! I've been a fan of this product for a while now; I keep it handy post-shower when I do bikini line touch-ups. It rolls on cool and immediately soothes irritation, helping prevent bumps from forming and calming existing aggravated areas. I notice my bikini line tends to get darker than my normal skin after a spray tan– not cute, guys– and PFB Vanish helps brighten + lighten that area. It's a summer beauty must-have.
Bonus: it's also great for the chest, neck, and under the chin to treat hyperpigmentation related to acne scars.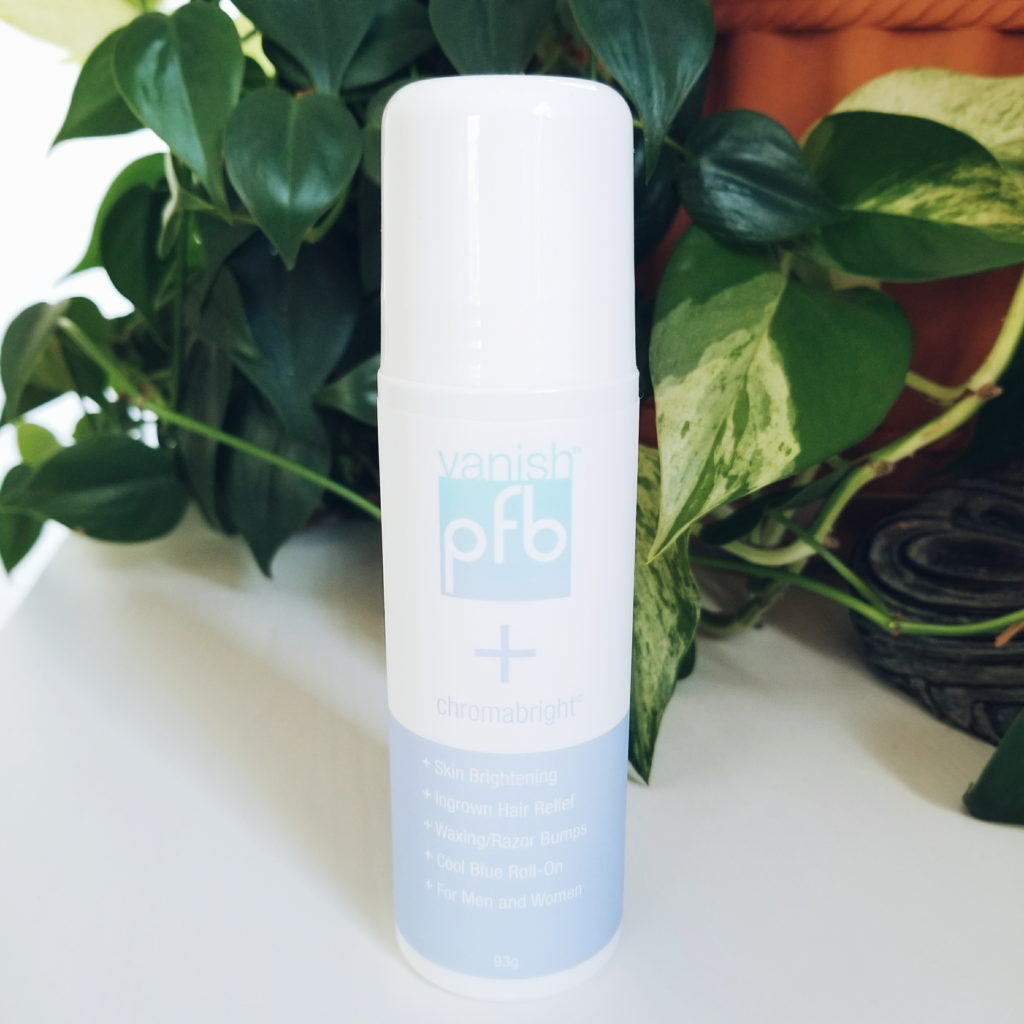 Skin care is so, so important. I love researching the latest serums, creams, and treatments to keep skin healthy, glowing, and youthful. (C'mon, this is like the trifecta or skin goals, am I right?) So I'm so excited to try facial cupping with this set from GLAM. What is facial cupping? It's the use of suction cups on the skin to increase blood flow and reduce inflammation. By bringing fresh blood to the surface of the skin, cupping stimulates collagen (i.e., the body's skin plumper) and minimizes fine lines and wrinkles. It's a non-invasive way to tone, lift, and sculpt the face, and also boosts the effectiveness of skincare products. (You apply your favorite skin serum just before cupping, and then the cupping session boosts the depth the serum is able to penetrate, which equals better results.)
I'm excited to add cupping to my skincare routine; it's relaxing + leaves my skin feeling super energized.
Cupping isn't new; it dates back to ancient times in the Middle East and Asia as a therapy method to reduce inflammation, activate lymphatic drainage, and promote overall wellbeing.
Get 15% off your own cupping set with code: BABBLE15.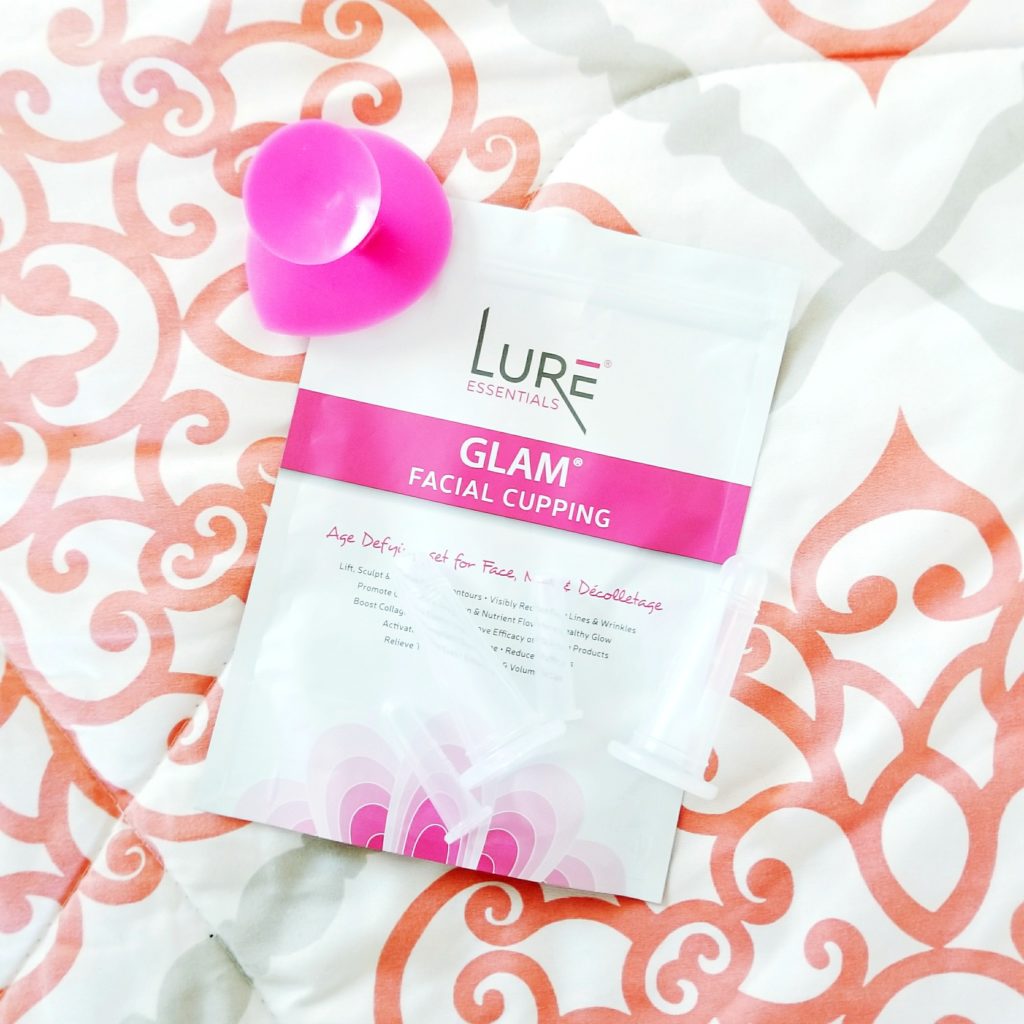 It's pretty well documented around here that I'm a big fan of beach hair, but it becomes more important in the summer when I'm in and out of the pool or at the beach on vacay. Summer beauty = low maintenance. The hunt for the perfect sea salt spray is constant– I like something with a bit of hold, no crunch, and moisturizing elements keep my hair from getting too dry. Sexy Hair's Soy Renewal Beach Spray is a hit! It's packed with Argan oil, which nourishes and protects, and the formula gives the right amount of texture and volume to mimic day-at-the-beach waves. With just a bit of hold, this spray is more like a sea salt hairspray than a regular salt spray, which I'm digging to keep the mane from getting too wild.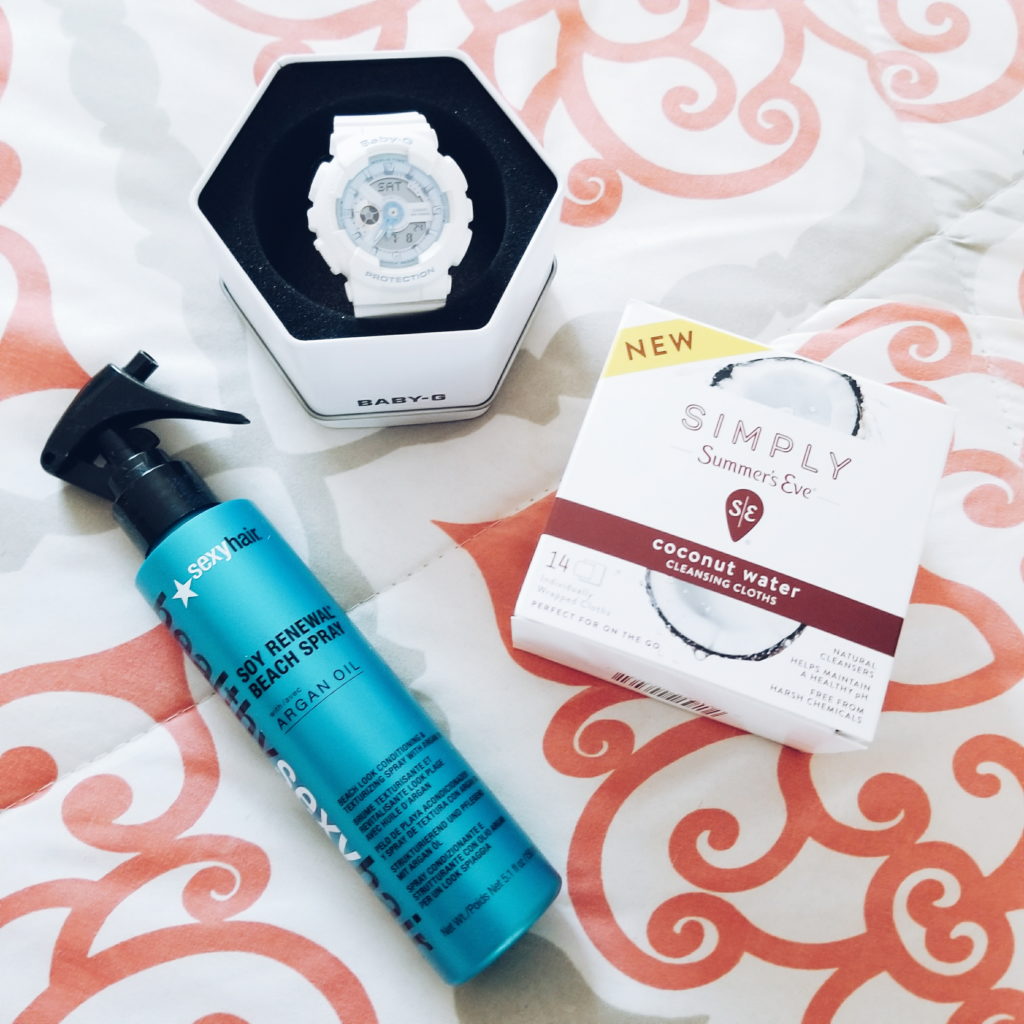 Summer in KC means high temps + high humidity, which can result in some pretty sticky situations. (Boob sweat, anyone?) Summer's Eve is offering freshness on-the-go with their Simply Summer's Eve cleansing cloths, making personal care convenient even during the hottest heat wave. What I like about these? They're formulated to maintain a natural pH, wipe away odor-causing bacteria, and are gynecologist-tested. I've got a pack of these in my gym bag for a little post-spin class refresh, and they'd be awesome to toss into your beach bag to freshen up during a day spent lounging poolside with your pals.
Simply Summer's Even cleansing cloths are free from harsh ingredients + are hypoallergenic and soap-free.
I love accessories, but I favor functional over strictly fashionable during the summer. (As much as I love those heavy statement necklaces, I just cannot justify wearing 'em outside on a 95º day!) The Casio Baby-G watch is all about mixing fashion and function by combining a chic white aesthetic with water resistance up to 100 meters. This means you can rock your cute summer watch with everything from your cutoff denim shorts at brunch to your swimsuit for a little pool lounging.

 *This post is sponsored by BabbleBoxx.com on behalf of Single Edition Media; all thoughts and opinions are my own.