A box of new goodies to start a new year.
The winter FabFitFun box is here, and as usual is full of fun stuff. If you haven't heard of FabFitFun, it's is a subscription box that ships 4 times a year and is full of $200+ worth of fun, full-sized products for you to fall in love with. (The total value of the items below = $252.95). You only pay $49.95 each time a box ships. But I've got a discount code for you; use: ROUGE and get $10 off your subscription. And now… let's unbox!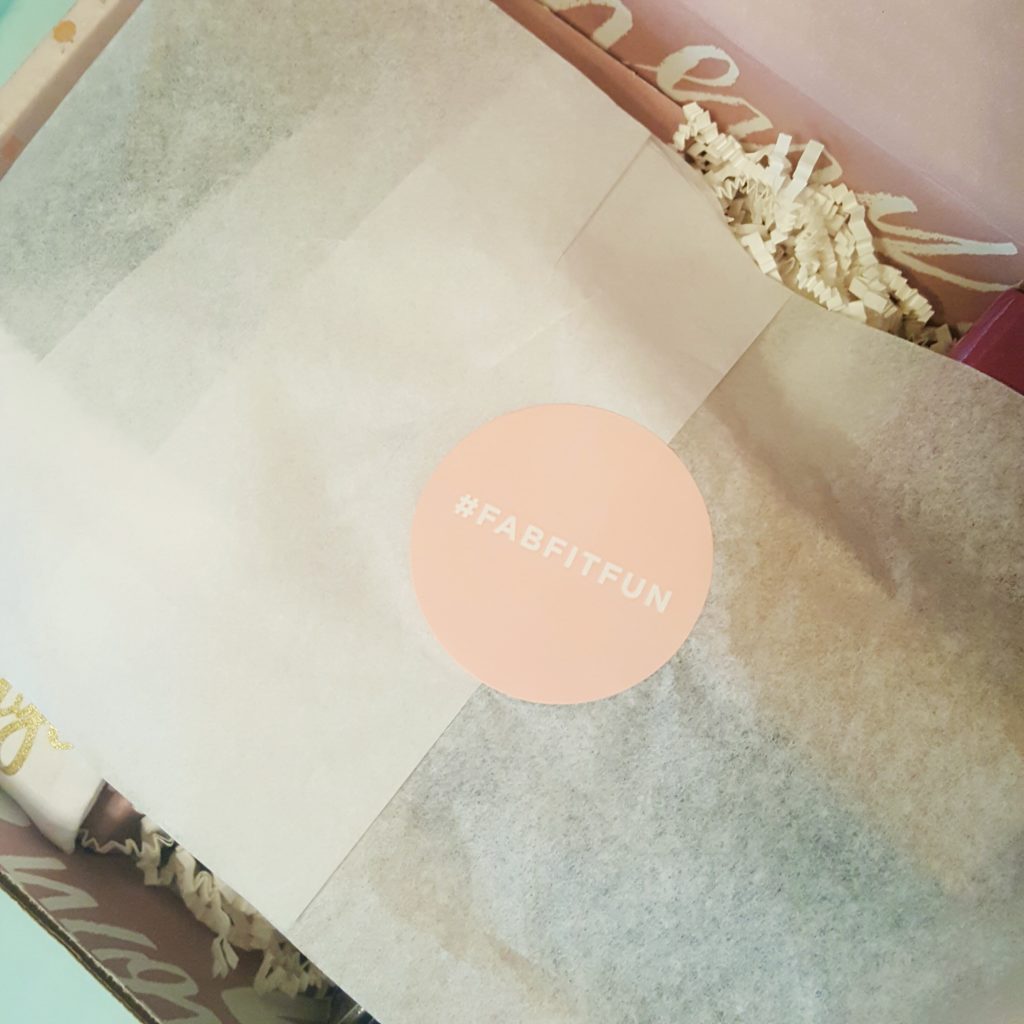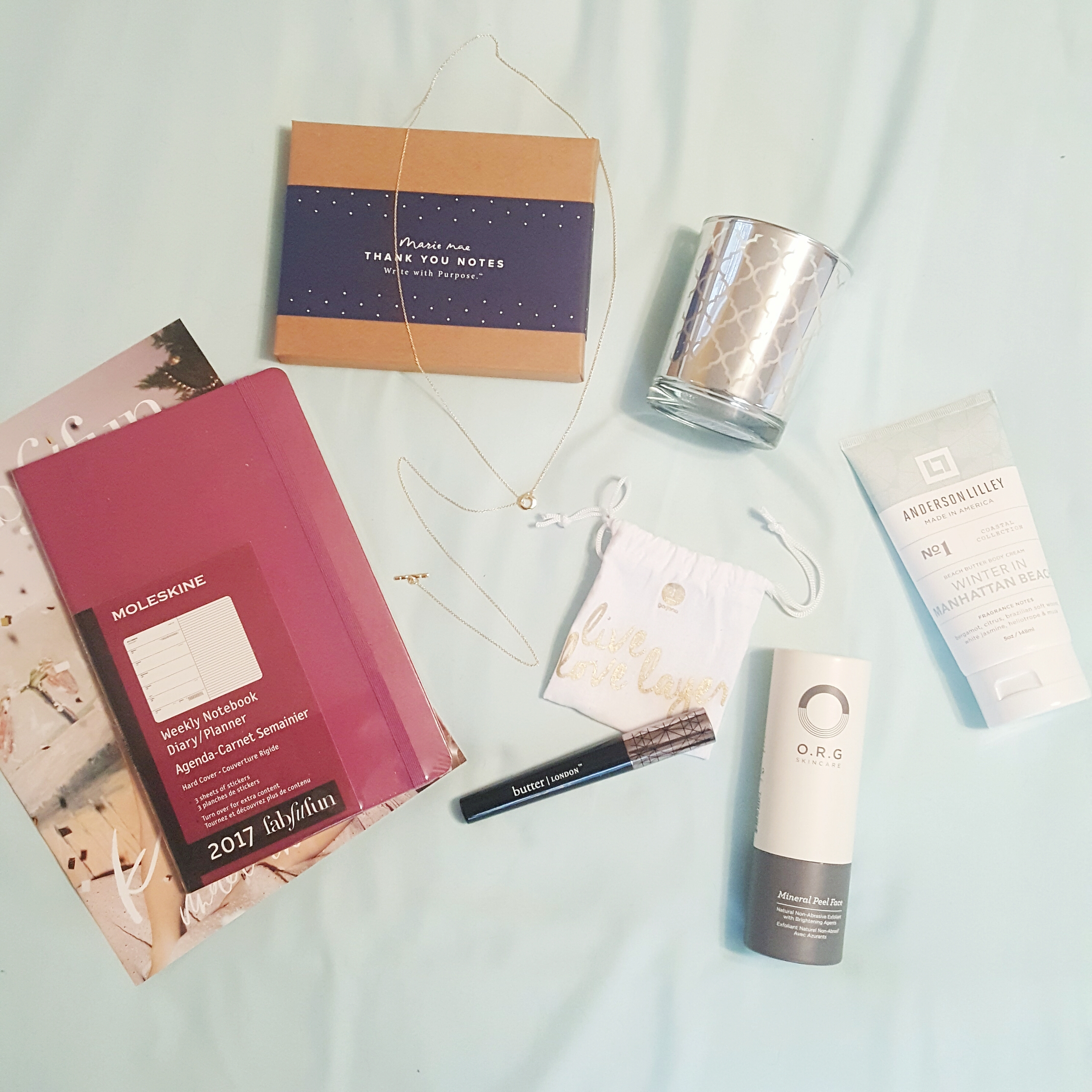 One of my favorite things about the FabFitFun boxes are all the full-sized beauty loot items. You never get a sample-sized anything with FFF, which really gives you a chance to test drive a product and see if you like it. This round, the box has a body cream from Anderson Lilley in the fragrance Winter in Manhatten Beach, an all-natural enzyme exfoliant from O.R.G. Skincare, and a tube of mascara from Butter London.
The body cream smells fresh and absorbs really quickly, which is a must for me. (I hate greasy lotions + creams!) Love this to keep hands soft (so necessary during the winter), and also to slather onto feet + then slide thick socks on overnight for a hydrating + softening treatment.
O.R.G. Skincare's Mineral Peel Face promises smoother, softer, more radiant skin. Yes, please. It's packed with brightening agents, which is great for revealing glowy skin even during the wicked months of winter. This product is so easy to use– just spray on clean skin, massage it into the skin, and then rinse. Boom! Soft + bright skin, on the way.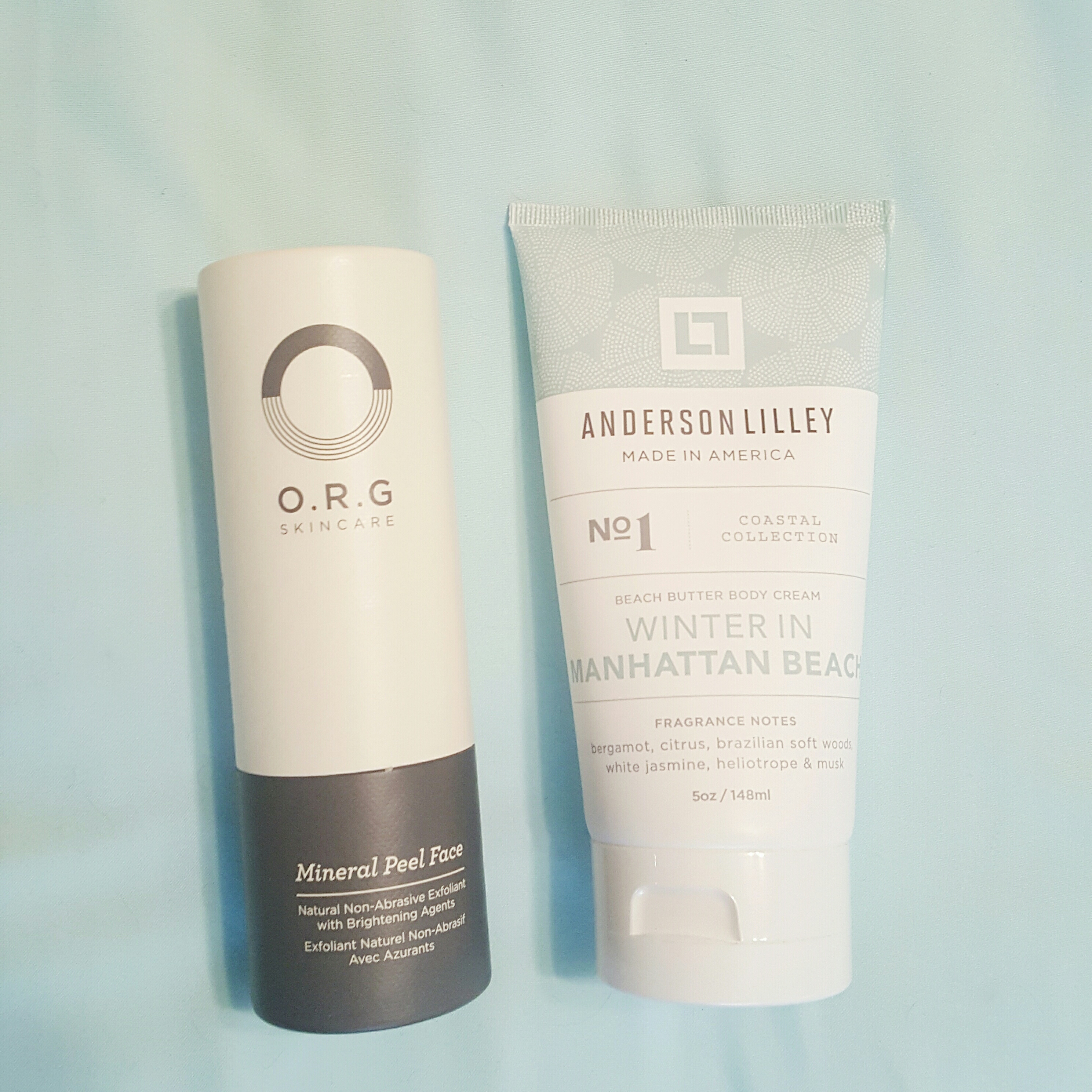 Butter London is amazing makeup (and nail polish) brand, so I was so excited to try the Iconoclast Mega Volume Lacquer mascara. This stuff does it all: separates, defines, and adds some serious volume, all in just a coat or two. I'll probably repurchase this bad boy when I run out– so good.
The FabFitFun box includes a super yummy candle this round from D.L. & Co. The scent I received is Bergamot Woods, which is so nice and warm– perfect for burning in the winter months! I love how pretty this candle is, too; it's going to look gorgeous on my coffee table.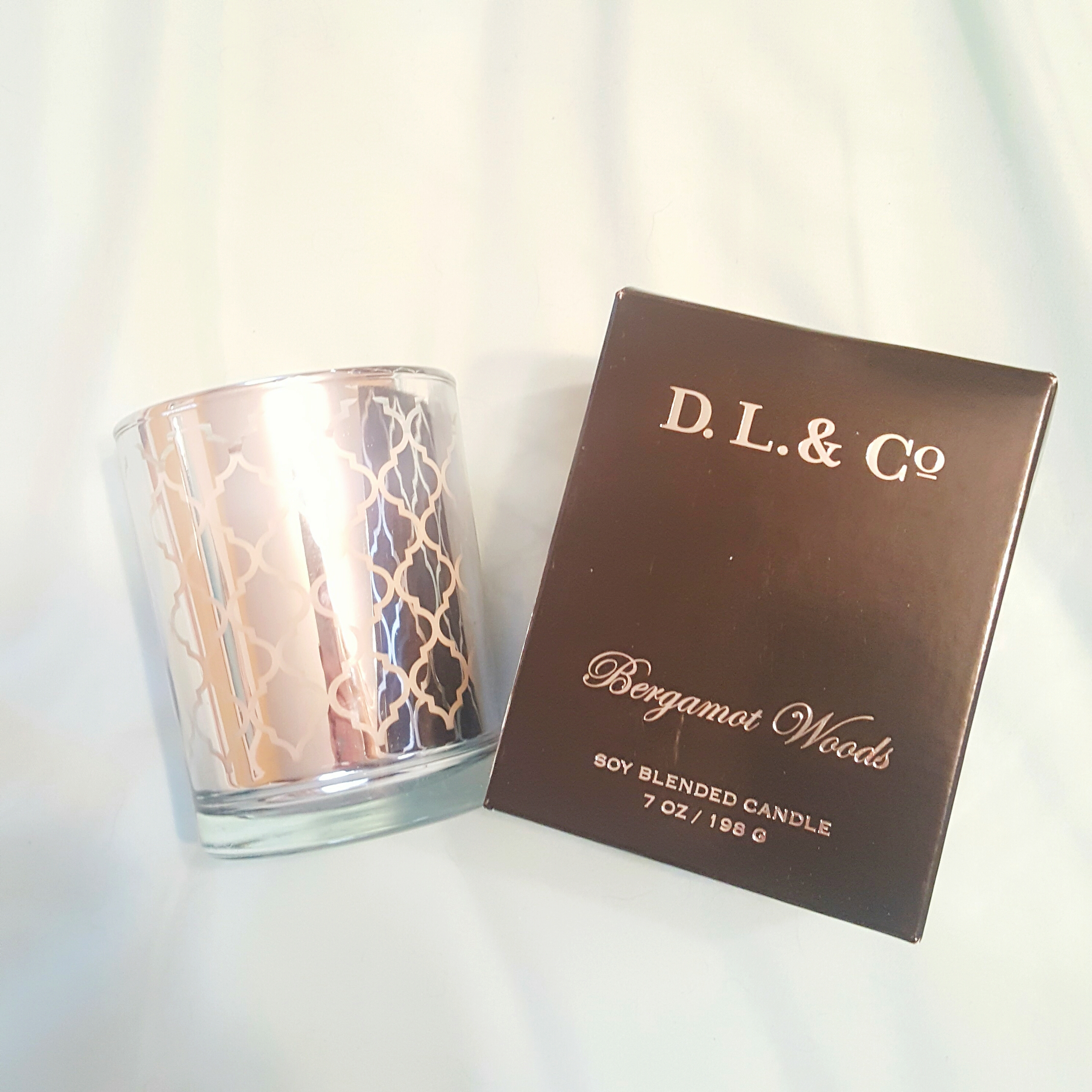 Gorjana is one of my favorite jewelers, so I was pumped to unwrap this gorgeous gold lariat necklace. What a stunner! Long + delicate, perfect for layering. You'll be seeing this piece on the blog very soon!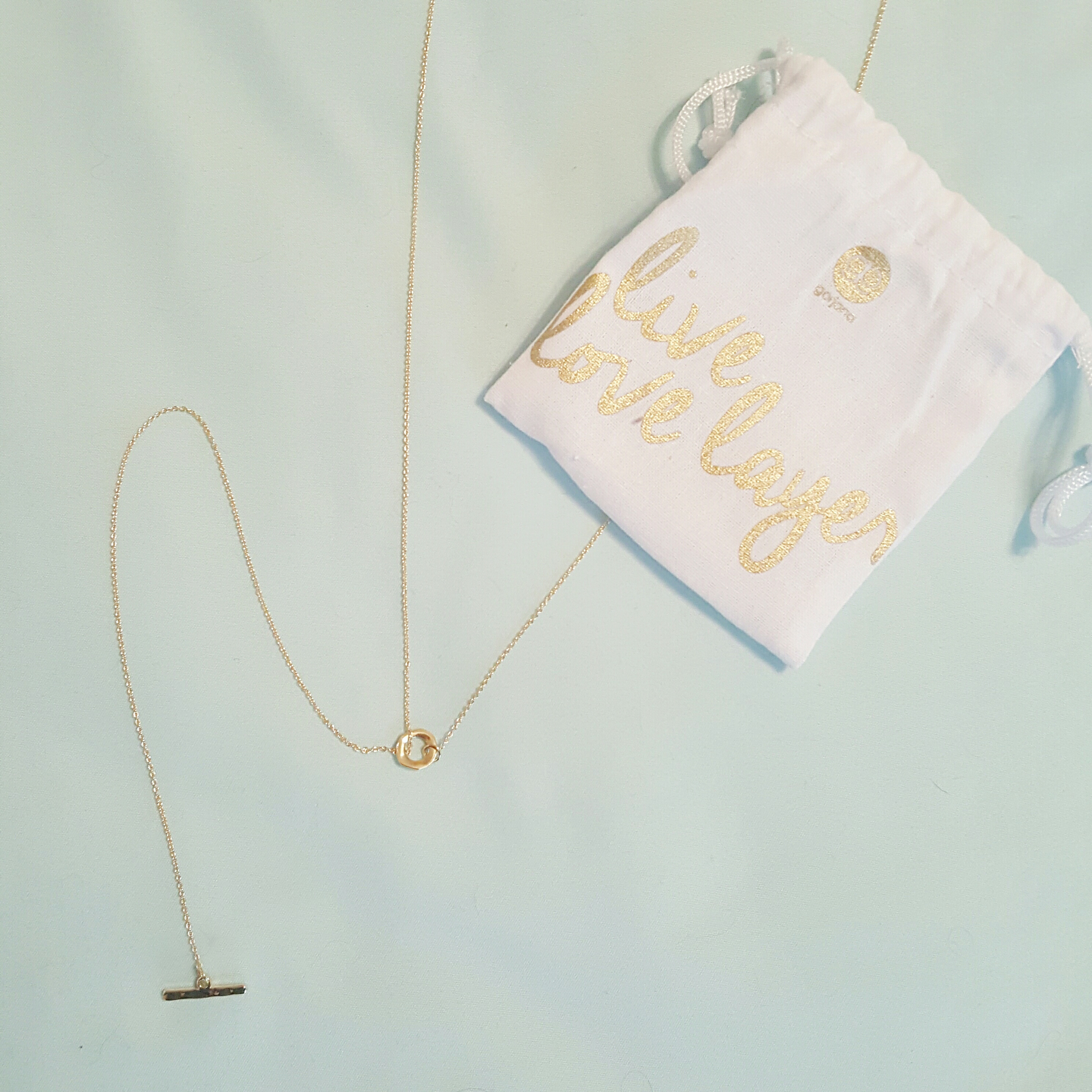 This box featured a few solid paper goods, including a set of thank you cards from Maria Mae and a 2017 planner from Moleskine. I love the cute metallic script of the thank you's; I'm going to stash these with my stationary stock and reach for 'em next time I want to send a little note. The Moleskine planner is so handy! Very slim + portable, which makes it great for sliding in your purse or a laptop case. Bonus: there are stickers in the back to mark special events like birthdays and such. Cute!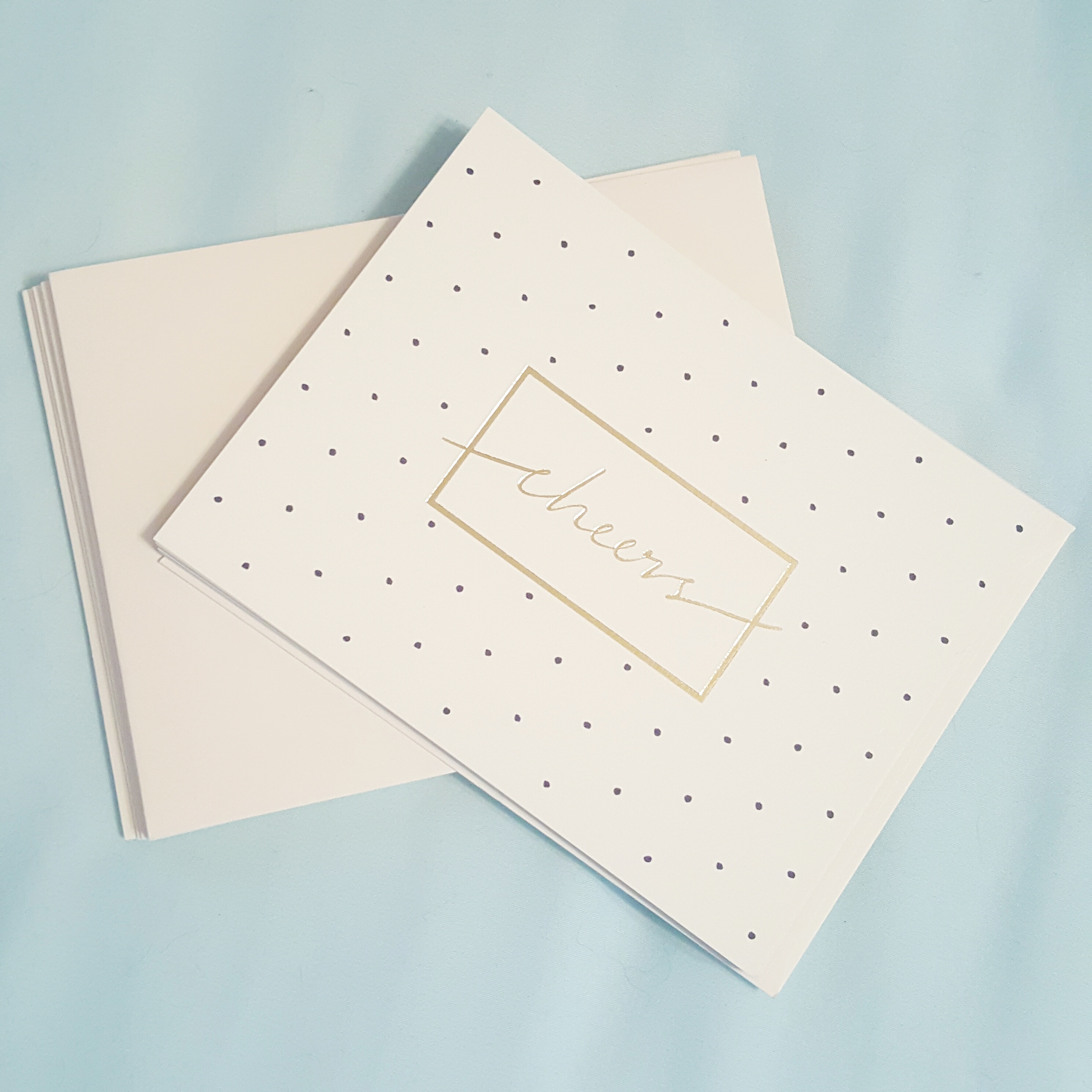 Thanks so much to the FabFitFun team for sending me the winter box– I love it! If you want your very own, you can snag one here.